As COVID-19 took its toll on events around the world, Abu Dhabi Art was determined to make the most of a difficult situation for its 12th edition (19–26 November). We look back at what the fair had to offer and speak with its director, Dyala Nusseibeh, on overcoming the hurdles of the pandemic and engaging online audiences.
Words by Katherine Volk
---
For the first time, the annual Abu Dhabi Art fair was an entirely online experience, with digital booths for 68 galleries from around the world, curated gallery sections and a diverse public program hosted on an expanded virtual platform. Collaborating with the largest number of curators to date, the fair had dedicated sections to contemporary art from the UAE, South Korea, India and Africa, as well as the usual Modern and Contemporary booths, the Beyond: Emerging Artists platform and a dedicated performance art section, the latter perhaps unexpected given the current climate.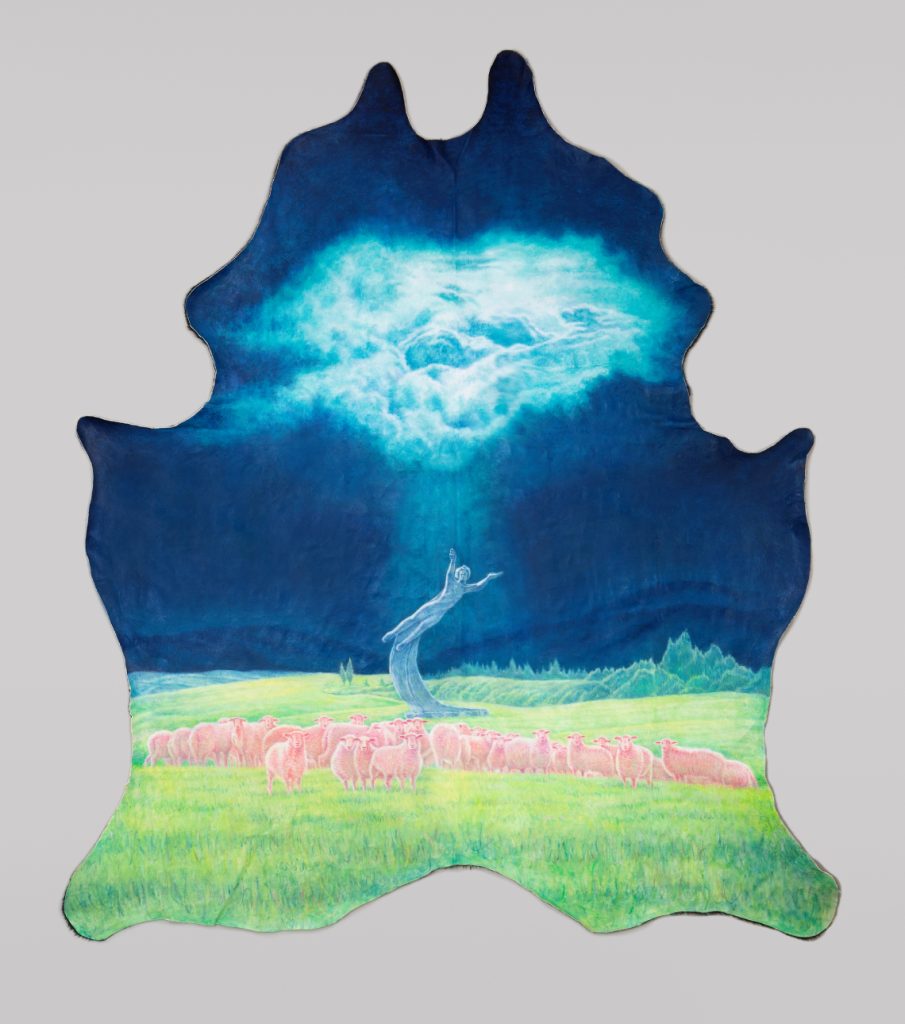 A Picture Held Us Captive was the theme of the section focused on emerging artists from, or based in, the UAE, with HassanSharif's One Day Exhibition (1984) and Farah Al Qasimi's video Everybody was Invited to a Party (2018) both featured. Curated by Nada Raza, the section spoke to the growing dominance of the digital realm as our personal and professional lives are led increasingly online. Speaking to Canvas, Raza said "Through this digital exhibition I wanted to remind ourselves that we are, in using technology, also allowing ourselves to become bound by its conventions and that we must be self-reflexive and think about what it means, and how it privileges one kind of art or experience. As we push boundaries in the real world, we must also do the same in the virtual." Raza formatted the section with one artistic practice per day to entice audiences to return. "The works were carefully assembled to respond somehow to the present moment," she explained. "We are all trying to continue communicating through this time, and language, words, gestures have all become crucial."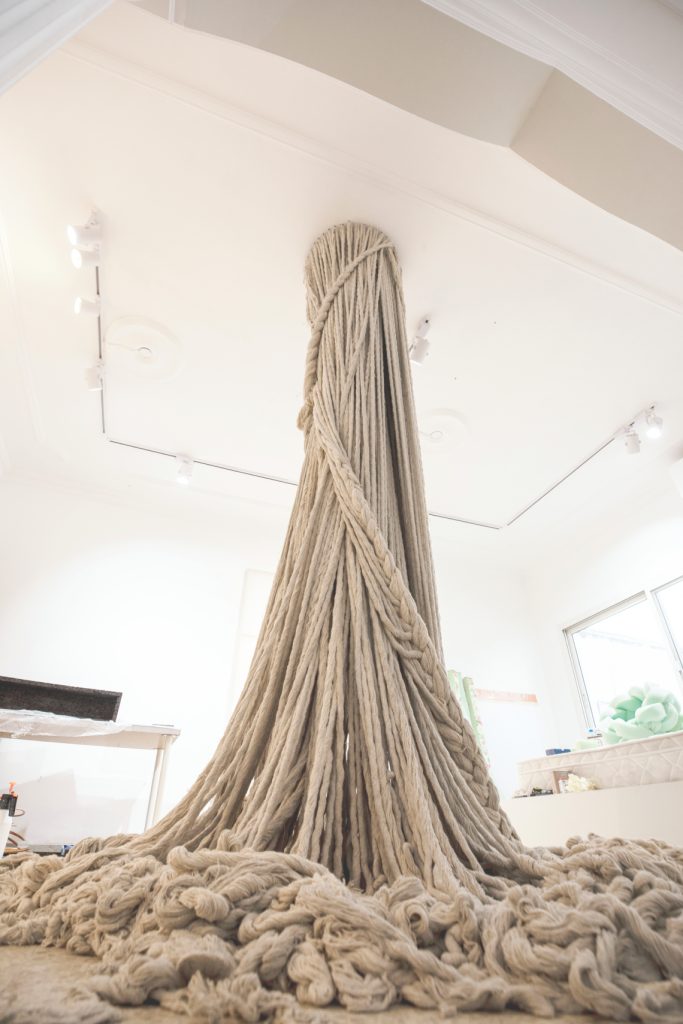 Sung woo Kim's curated section Material – Real focused on contemporary South Korean art. Kim explained how he hoped "to share the questions 'what to see' and 'how to see' through artists' material experimentations" against the backdrop of today's rapid societal changes, conflicts between generations and how the distribution of wealth leads to inevitable divisions. Arario Gallery presented Jang Jongwan's animal skins in the white virtual booth. Although the in-person experience of encountering animal hides was naturally lacking, the familiar form of the cow skin painted over with a pastoral landscape evoked a kitschy uneasiness. Jang's The Twilight of the Gods(2018) addresses human anxiety and the blind desire for utopia through a cynical view of our selfish desire for salvation while stepping over other beings.
According to Ashwin Thadani, the curator of the India Today section, it was important to "interact with the collector base, the institutions and the large Indian community that resides in the UAE." Galleries included first-timers Exhibit320, with three artists including Sumakshi Singh and her lace and thread gardens, as well as Vadehra Art Gallery with a presentation which included Gigi Scaria's acrylic works. Allowing viewers to get lost in painted worlds hosted in the digital realm, Scaria used the limitations currently placed on our physical world as a way to probe reality and our relationships to space.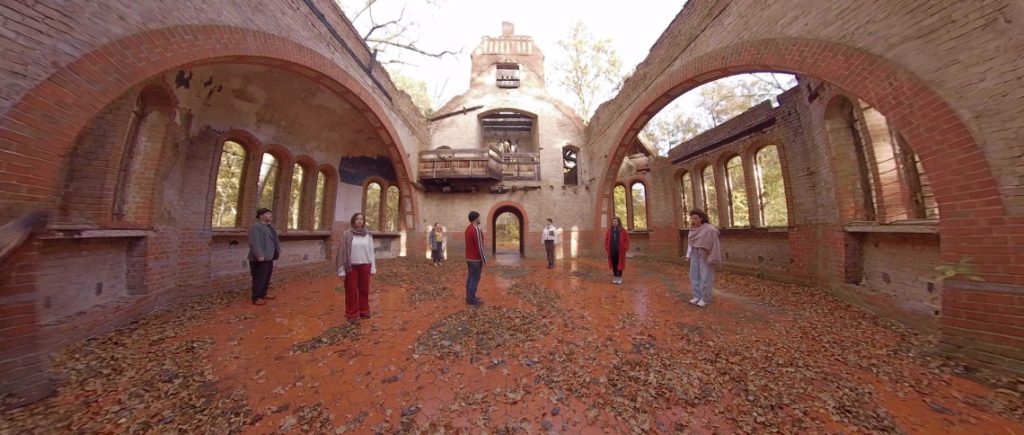 Simon Njami curated The Day After, a presentation of contemporary art from the African continent. "Time can never be what it seems to be," explained Njami when asked about the choice of the title for the section. "It has, in order to find a useful meaning, to be reflected by a gaze. The day after can only occur if it is related to subjectivity." Seven galleries were presented, with Galerie Cécile Fakhoury exhibiting Ouattara Watt's paintings comprised of complex symbols and signs influenced by the improvisation of jazz music, while Afriart Gallery showed Richard Atugonza's sculpture series Imperfection perfections, which shone a light on states of impermanence and insecurity through figures that simultaneously appear to be forming and fading away.
Back again this edition was Beyond: Emerging Artists, curated by Maya El Khalil and which this year exhibited works in progress by three emerging Emirati artists– Hind Mezaina, Afra Al Dhaheri and Afra AlSuwaidi. El Khalil regarded the unfinished nature of the works as significant in itself:"This resistance to finality, to a 'product', Is a kind of rebellion in a world that seems always to demand our best selves, relentless development, improvement, achievement. There is a vulnerability in process."
Against all apparent odds, Abu Dhabi Art also mounted a performing arts program called In the Round, with works by Raed Yassin, Nástio Mosquito, Maitha Abdalla and Alice Theobald. Curator Rose Lejeune explained how the program "offered an innovative model to produce and present live work at a moment when travel and gathering together are not possible. Created in locations around the world, it utilized immersive filming and projection technology to digitally bring audiences into the artists' work thus retaining the performance's physical, spatial and experiential nature."
Despite the current uncertainties, Abu Dhabi Art responded with imagination and insight to present a wide-ranging international virtual art fair. As we all continue to be geographically distant from one another, the new digital format proved to be a successful option. What comes next for ADA specifically and for art fairs in general is open to debate, but one thing is certain: the old-style fair model is unlikely to survive intact.