For 11 years, Beirut Art Center (BAC), currently run by two artists, has experimented with emergent art forms and its raison d'etre, questioning the kind of spaces for art it wants to create. Grounded in local contexts, its cultural work post-blast constitutes a responsive infrastructure offering other collectives a physical platform for conversations that resonate with the city's sociopolitical realities.
Artistic Directors of Beirut Art Center
---
Ali Y. Khadra: Ahmad, can you tell me where you were during the blast?
Ahmad Ghossein: I had just arrived home. There was a team at BAC working on micro-commissions we had launched for video artists. A wall collapsed, the main door was destroyed and the library was damaged. But the damage is more psychological than physical. BAC deals with the majority of the artists in Lebanon. It is a family and community. While we're conducting this interview, there's been a huge fire at the port, which gives you a sense of how we're living in this country. We try to pick ourselves up and continue while being constantly aware that an emergency might occur at any time.
AYK: Can you tell me more about the impact of the explosion on the centre's work?
AG: I think this blast is the turning point. Haig and I keep revising our programmes, not in reaction to it, but for continuity. We need to figure out how best to work with artists at this time, as more than just a support system – as a network that will change the conversation. Haig Aivazian: We initially offered up the space to NGOs as well as artists. For the most part, the artists had already figured things out through their informal networks, families and friends. Because when you don't have a system that protects or takes care of you, you devise your own infrastructure and economies of survival. AYK. Can you give an example of this?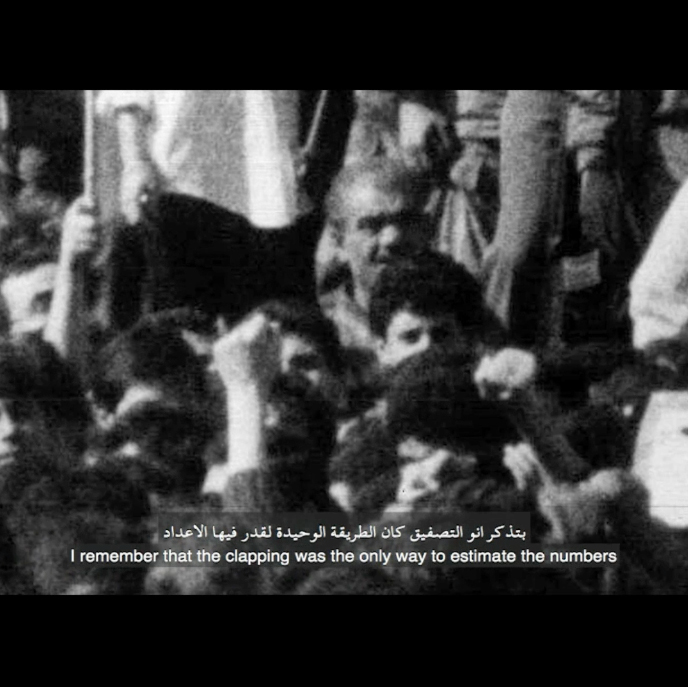 HA: One thing that happened organically and effectively, was that the groups active during the uprising morphed very quickly. First, during COVID-19, the government gave orders to stay home without providing any alternative means of sustenance, so communities of care and food distribution were formed. Then after the explosion, these informal networks were on the ground with volunteering centres – there's one in Mar Mikhael's old train station and another in an abandoned gas station in Rmeil. As consistently as the country is frustrating and heartbreaking, its people are as consistently impressive and heart-warming.
AYK: Your programming has been affected, from the uprising of 17 October but also COVID-19.
Have you moved mainly to online platforms?
HA: Although we aren't yet convinced by the online medium, we're certainly thinking of digital platforms as a new space. It isn't as easy as taking exhibitions and making them virtual, but we want to consider forms that respond to the conditions of the platforms. The themed micro-commissions series that Ahmad mentioned is one preliminary attempt. Because we can't work with people abroad, and money is very difficult to access, we tried to think of ways in which restrictions can become generative. What are new forms that can arise? The first monthly series we launched was All Hands on Deck, in relation to hands as a symbol of solidarity. We give these simple prompts to people and they respond in short interventions that we then release on social media.
AYK: I can see here that you have delineated a space for food storage.
AG: We felt the need to offer something to the community and not just the artists. Some relief organisations needed larger spaces for glass and wood donations. Baytna Baytak is constructing windows for free and preserving the old wood from heritage sites. Ahla Fawda is storing furniture, and upstairs a group of syndicates from lawyers to engineers have a call centre for a rebuilding project. So the art centre has transformed into a rescue centre. During such a crisis, you have to take pause and think of the priorities.
AYK: How do you think the readers of Canvas can help?
HA: Mostly by realizing not just the size and extent of the damage but also its different layers. The bombastic image of this big explosion circulates as a standing image, but you also have the silent, durational forms of damage. We need to transmit the idea that art is not just about representing things. It is also material, it's about spaces, people and connections to one another. What I'd like to convey to your readers is the importance of thinking about the material reality of art as an infrastructure with infinite potential. It's not just how can we make an exhibition out of things that happen. No, we have these walls and a ceiling, which thousands of people in the city no longer have. So how can we put these to use?
How can art be a platform for such complicated and painful conversations? And how can these networks become social and political entities, where we come together, where we think together, where we grieve together and hopefully fight together?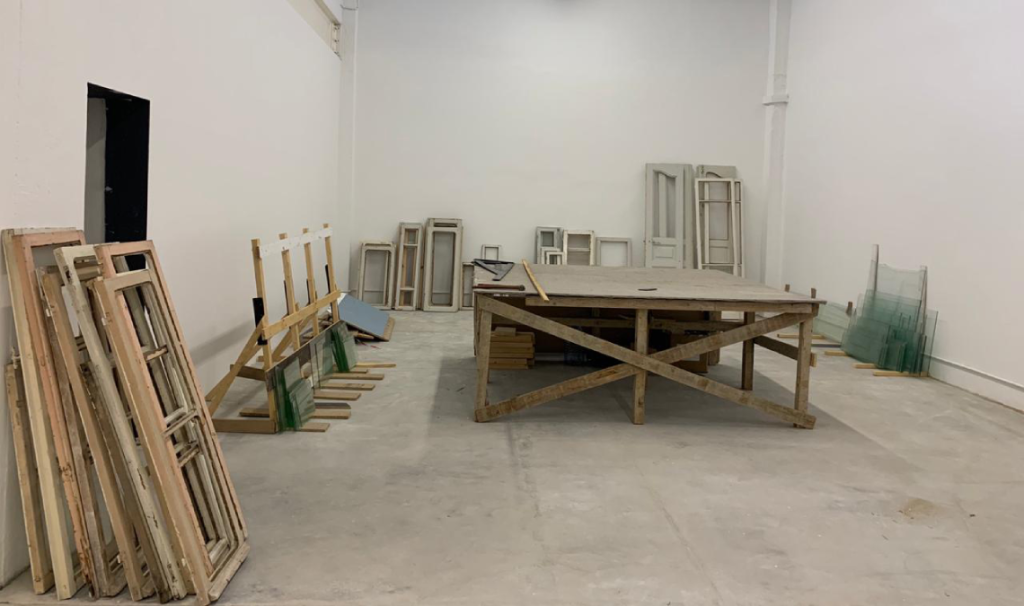 AYK: Do you think that it's now or never for change to happen in Lebanon?
AG: The political or cultural history of change in this country was never a progressive line. As long as we keep up our action in the streets, we might reach a point where those in power become aware of their limitations. Cultural centres can play a key role in building things from the ground up.
It's not just how can we make an exhibition out of things that happen. No, we have these walls and a ceiling, which thousands of people in the city no longer have. So how can put these to use? How can it be a platform for such complicated and painful conversations?