In her urban mappings and bodily manipulations, Emirati artist Alaa Edris uses photography, film and performance to project particular perspectives on her environment, memory and the future. Exploring issues of architecture, skin, science fiction, retro-futurism and progress, Edris' vignettes and compositions exist between the familiar and uncanny and draw us into a world of her own creation – surreal, self-referential and UAE-situated.
Words by Rachel Bennett
---
In fifth grade, Alaa Edris found herself alone in the yard behind her school with a box of fluorescent strip lights. Twenty-one years later, she unleashes the memory of shattering them, one by one, against the building. She's methodical, her actions controlled and the emotion of memory absent. Not an attempt to invoke any personal or sentimental past, this ceremony of smashing disrupts as it reconstitutes.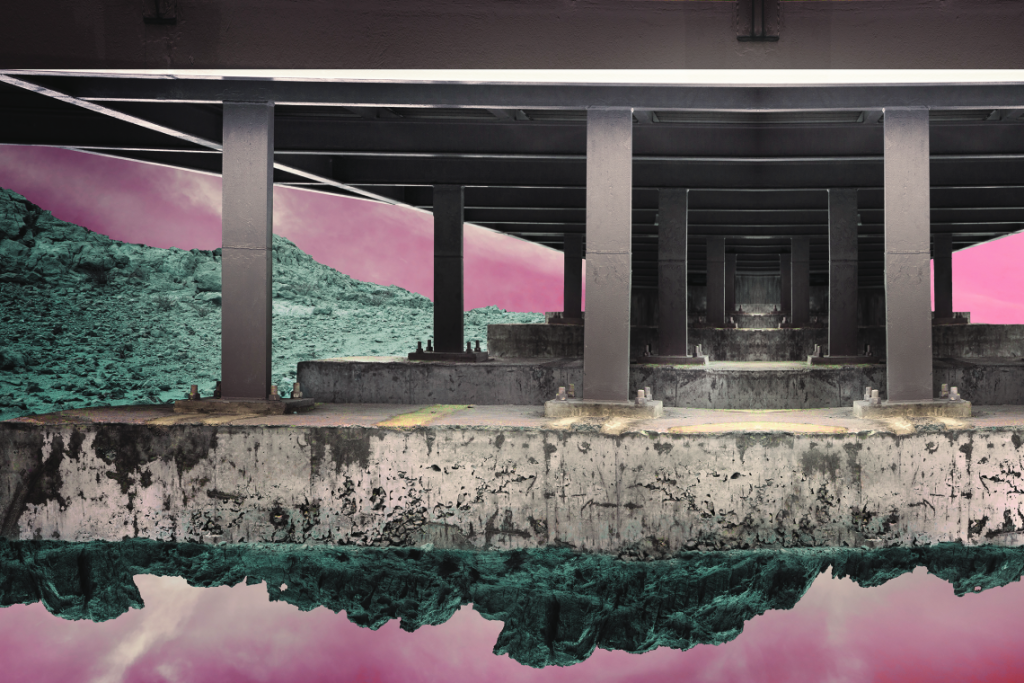 The resulting film, photographs and glass shards became School (2017), a work made in the context of Is Old Gold, an exhibition exploring transmissions between the UAE's first generations of contemporary artists and those emerging today. "I wasn't only thinking about my own memories, but also inherited ideas from older generations, about the dual meanings of 'school' – a place, a collective – and how that influence might exist within my own practice," explains the artist. The desire to break and remake is played off against the impossibility of doing so, betraying the generational, spatial and temporal disquiet that lingers through her practice.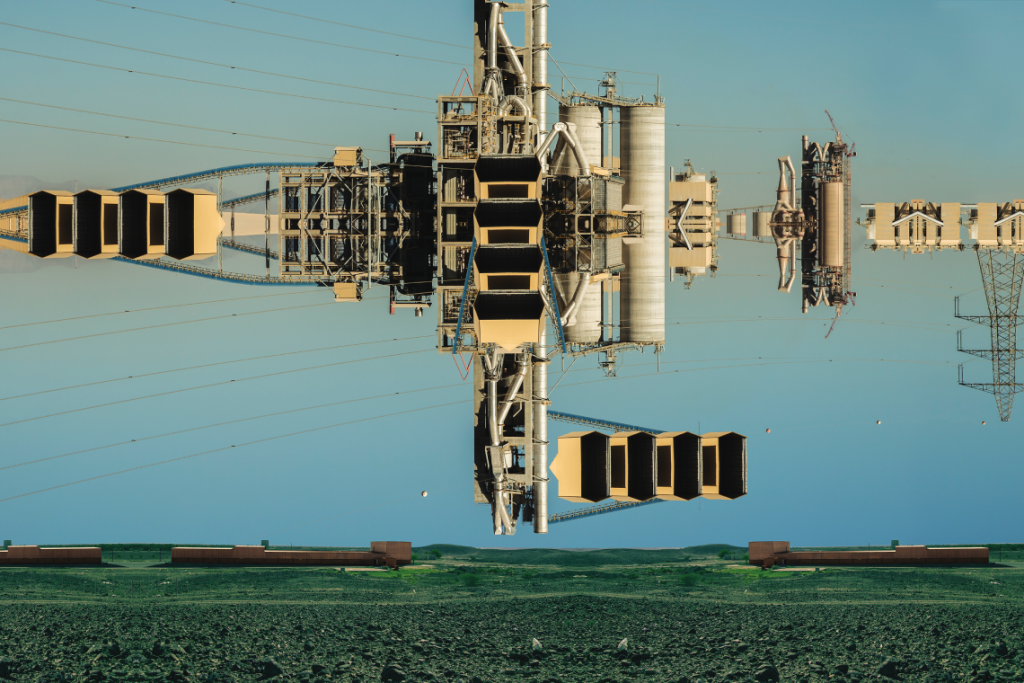 The film stages two of her main preoccupations: repetitive physical actions become choreographies that destroy prescribed identities; manipulations of architecture and environmental details compose uncanny sets, revealing urban landscapes as a conditioning force. By performing the experience of her lived reality, she takes the appropriation of recent social and urban histories further into distortion. Edris' architectural photographs look like sci-fi movie dioramas. Reem Dream (2015) depicts contorted echoes of the neighborhood where she lives – a semi-developed residential island off the main peninsula of the UAE's capital, Abu Dhabi.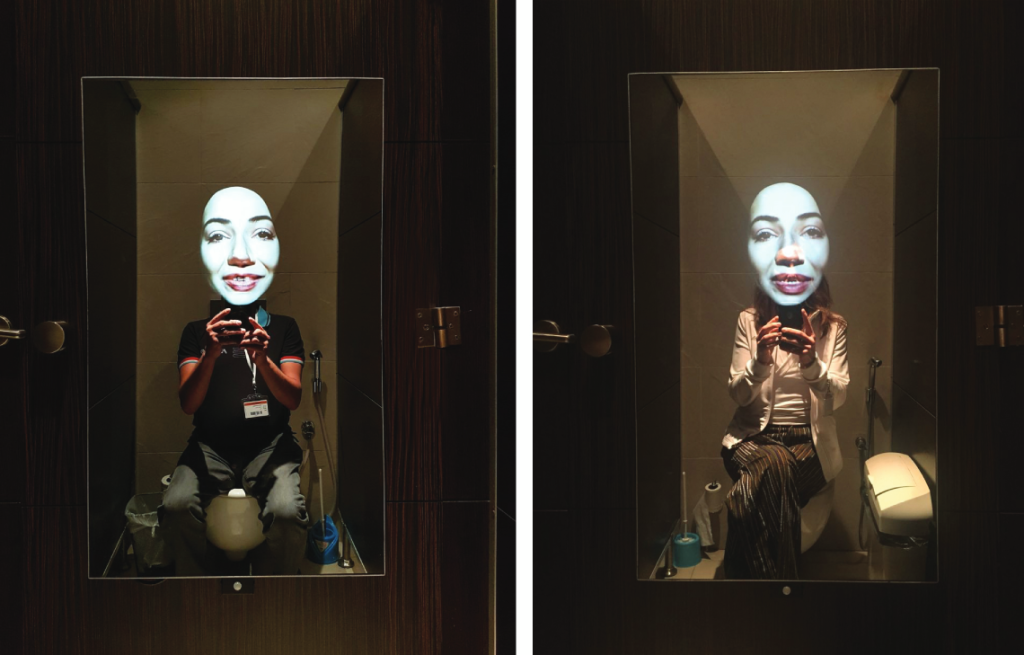 Recognizable urban elements are mirrored and collapsed claustrophobically – the ground, elongated, rises up to meet a sky that stretches away in a skid of gravel; streetlight-stilt and cower away from noxious red clouds. The scenes are empty and beneath skies that are inverted and unleashed from gravity, we find ourselves in the permanent limbo of 'under construction'. "Some of them are spaces I see almost every day, some are spaces that trigger buried memories, some of them give a sense of home," she explains, of these eerie vistas. "Maybe this is my way of pausing, of trying to stop, trying to create a status quo – things are always changing".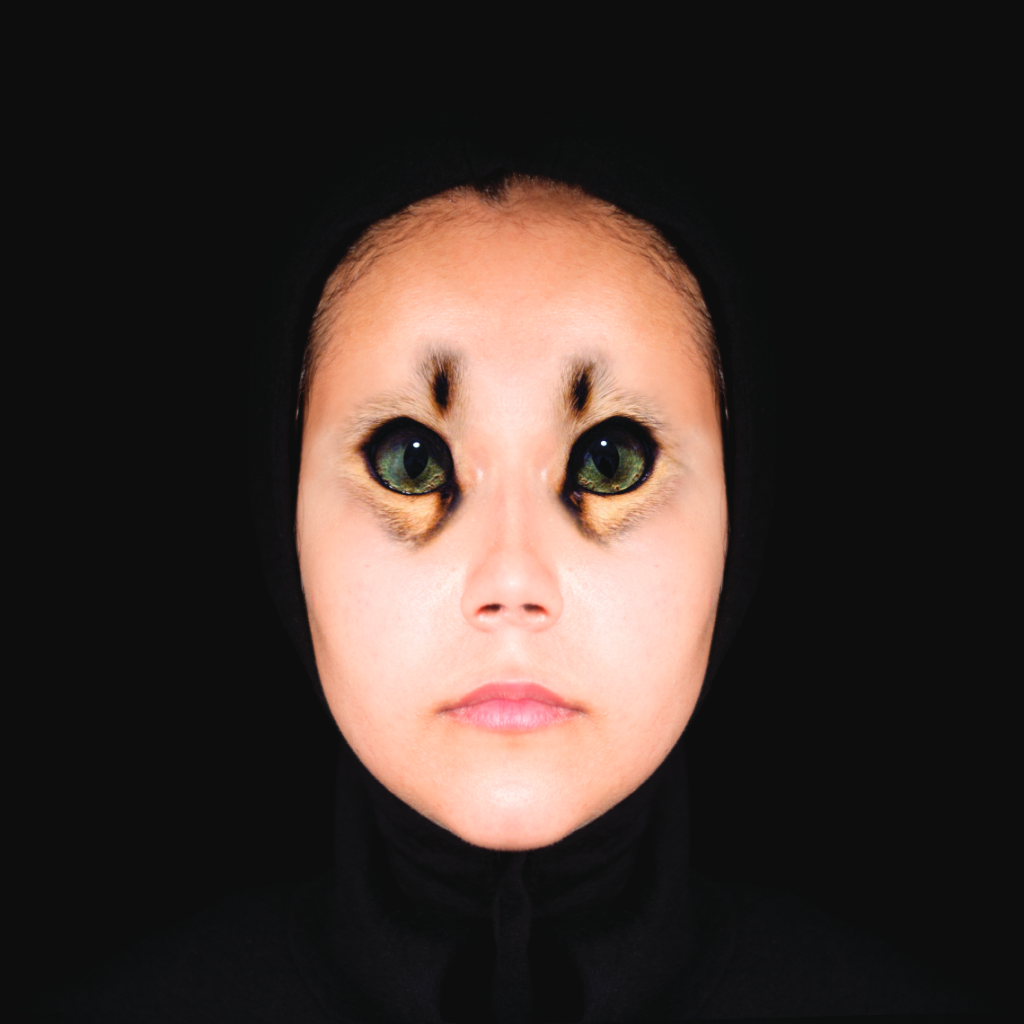 In State (2016) she locates urban anchors in buildings that existed before the UAE's unification, rendering them extravagantly into projections of swarming new architectural forms. "I am reconstructing them to imagine a futuristic architectural space," she explains. Beginning with the raw material of her immediate surroundings, which are documented through photographs – her first medium is analog and digital photography – she evolves the past along imagined continuums, as if to map a future archaeology in which the seismic changes of the present could be traced. That these distortions are rooted in physical urban structures introduces a strange familiarity in that although the scenes do not cohere with any lived reality, the urge to locate the present persists.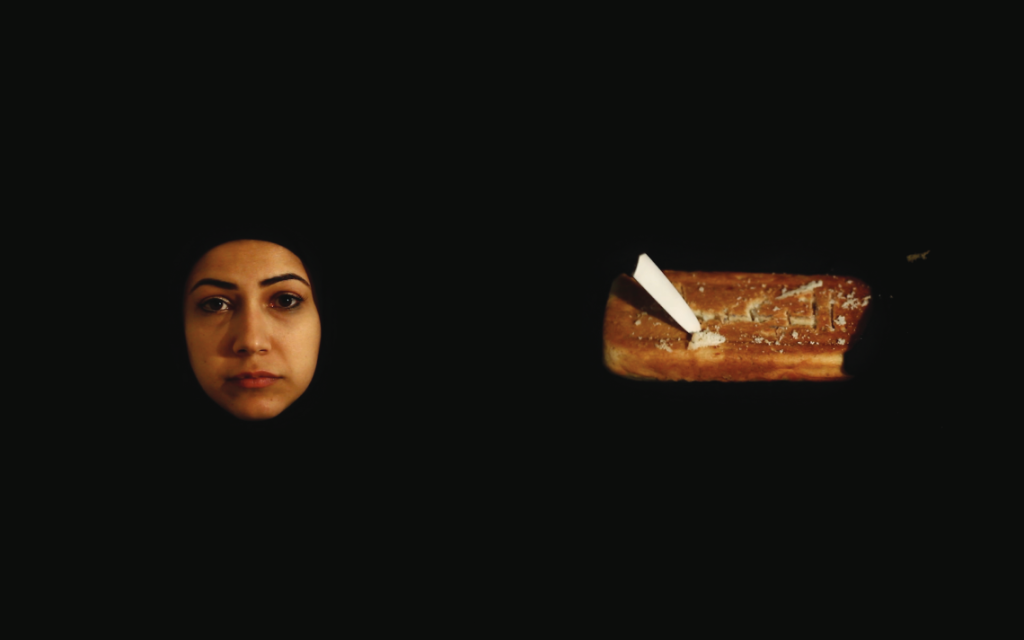 Edris is always on the cusp between construct and reality, and ever-conscious of the different modes that have shaped the UAE – whether its urban environment or cultural heritage. Whereas State (2016) suggests the fantastic imaginings of speculative real estate developers, Kharareef (2011) remixes the documentary tradition. Taking archival footage shot by British filmmakers, she shuffles and cuts, piecing together a visual narrative suggestive of the fairy tales that she heard while growing up. The work is composed of the imposed and 'othering' gaze of foreign filmmakers, yet its reading demands the intimate and inimitable knowledge of a child's lived experience, conjuring oral traditions that are the preserve of the initiated.
That same year, Edris approached these myths performatively in The Seven Jinnat of the Trucial States (2011). Revisits to source material are characteristic of her work. Preoccupations are worked out in multiple mediums and formats – the idea is a kernel that she synthesizes into a single image or motif, with each work layered to offer new perspectives. In this photographic treatment of Emirati oral traditions, disjunction is witnessed – creature-like features are projected onto her own face, the djinn and the self, present and absent. Like a rabbit-duck optical illusion, both exist and do not, shaping and effacing.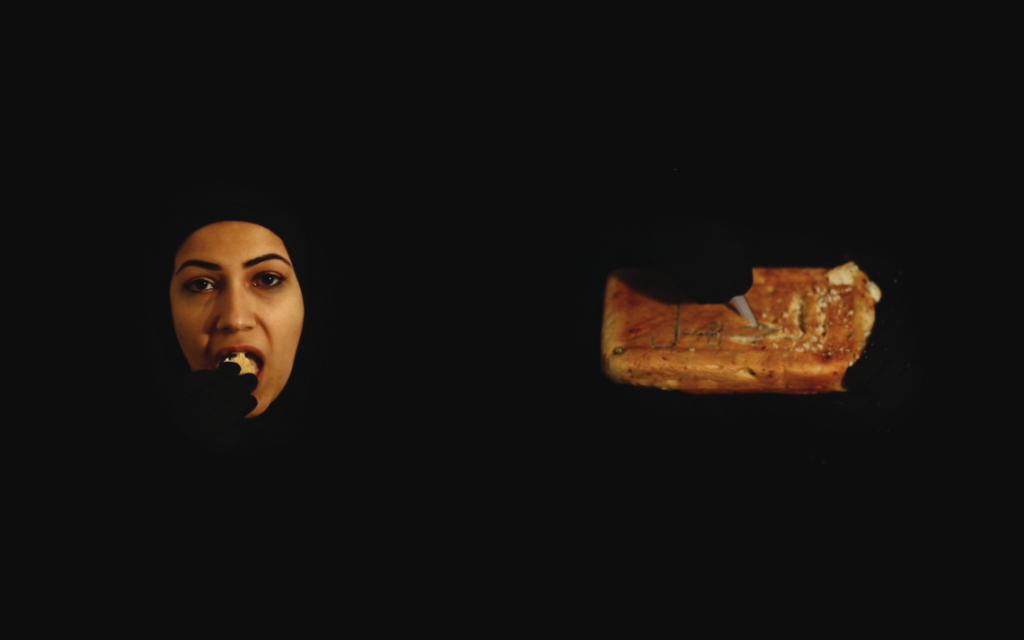 Masks, auto-projections and facial manipulations have been an important mode throughout her practice. In Deskinning (2009) she's implicitly contending with her own place within regional art narratives – the visual of text on skin resonant of other practitioners like Shirin Neshat or Lalla Essaydi. A reductive reading would have these 'masked' works deal exclusively with circumstantial identity struggles – as a woman, as an Emirati. Her development through the expansive potential of recent commissions instead signals a tendency to activate work with a more existential and ungendered discomfort, as expressed by installations like The Great Puzzle (2009, 2017), which pointedly ask: "Who in the world am I?" The large-scale commissions of the last four years suit an approach that is both intensively researched and increasingly complex in execution. "I am constantly researching," explains the artist, "and it's only through these commissions that I can articulate and realize ideas that I have been thinking about for a long time." The return to earlier ideas suggests a restless need to work through concepts more comprehensively –a commission for the forthcoming Sharjah Biennial is the development of The Seven Black Blocks of Observational Activity (2013), a surveillance installation with Maraya Art Centre that captured hundreds of hours of passive footage.
Through these opportunities, the uncanny atmospheres previously insulated within frames are unleashed stealthily to instigate immersive and unsettling social experiences. Her provocative multimedia installation The Great Puzzle (2017), created for the Abu Dhabi Art Beyond program and the recapitulation of a 2009 installation destroyed "due to cultural misunderstanding", is shaped by a collision of the spatial and physical. In occupied bathroom stalls, from screens disguised as mirrors, Edris' masked face emerged, incanting quizzical lines from Alice in Wonderland. Although the past/future and reality/projection dichotomies refuse to settle coherently, Edris is circumspect that there could be any discrete way of structuring the experience of her work. "I never thought of the environmental and the bodily as separate," she admits. "I think of it like a mould and the object it casts – sometimes they are together, sometimes they stand apart, but each is always shaping and informing the other."