Motivated by the intersections between global politics, cultural authority and art history, Berlin-based conceptual artist Alessandro Balteo-Yazbeck, part-cultural critic, part-researcher-archivist, inhabits a myriad of roles in his work, and yet is largely unseen. Working in a range of different media to expose often provocative sociopolitical issues, he remains very much the hidden hand, as Kevin Jones discovered at the artist's recent show at Green Art Gallery in Dubai.
---
First, flick through the titles of some Alessandro Balteo-Yazbeck works. Let them sink in. Israeli Nuclear Arsenal (2004–13). Modern Entanglements, U.S. Interventions (2006–09). Cultural Diplomacy: An Art We Neglect (2007–13). The Last Oil Barrel (a work conceived but which, its value is dependent on future oil prices, can never be activated). Electoral Autocracy (2012–16). Homeland's Agenda (2016). Instrumentalized (2017). Next, consider his sites of predilection. Propaganda. The Cold War (which, for him, hasn't really ended – it's just experiencing a lull). The uncomfortable bedfellows of international oil and modern art. The atomic bomb. Mass media and manufacturing consent. The global politics of economics and war. Hidden (or not-so-hidden) agendas.
During his career, Balteo-Yazbeck, who trained as a sculptor, has intertwined the history of conceptual art and the politics of nuclear armament (Israeli Nuclear Arsenal). He has illustrated how American sculptor Alexander Calder and his compliant mobile abstractions were wound up in a Cold War political agenda, cast in a narrative that glides from a Nelson Rockefeller-owned hotel in Caracas to the Tehran Museum of Contemporary Art, with oil and atom bombs erupting throughout (Cultural Diplomacy: An Art We Neglect). In his hands, even Charles and Ray Eames – the husband-and-wife darlings of American design from the 1950s to 1970s – are embroiled in nothing less than our teetering global financial system, taking the form of a fragile house of cards that depicts obsolete technology (Eames-Derivative).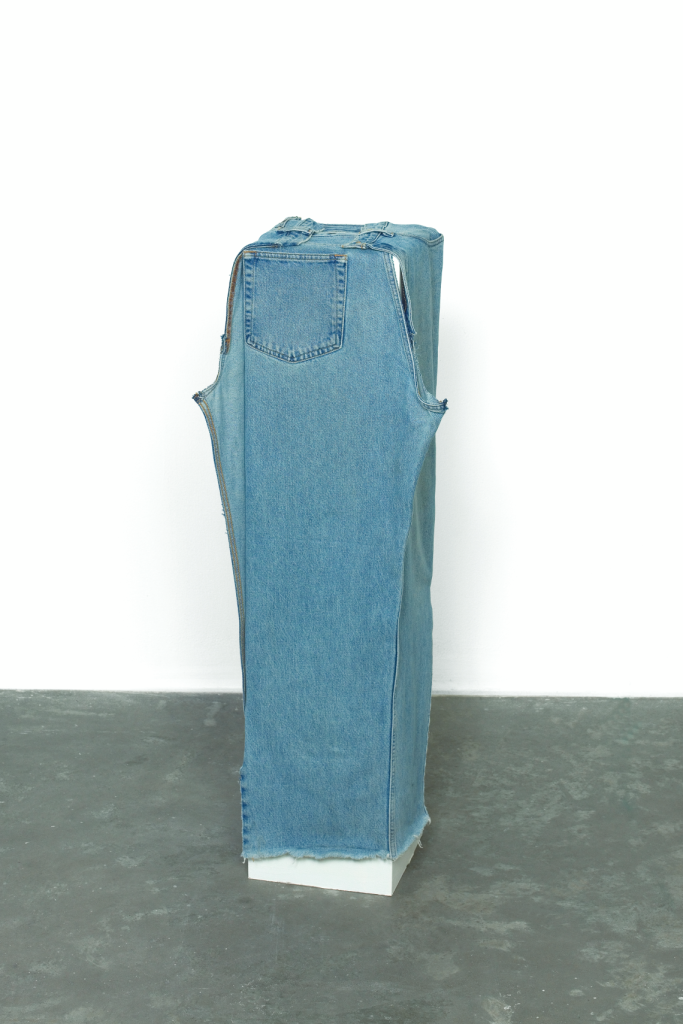 Venezuela-born Balteo-Yazbeck, who is of Lebanese-Italian heritage, is not an accusatory finger-pointer, nor is he some paranoid conspiracy theorist. True, his research-driven practice tends to single out the darker workings of political and economic power, yet he is not particularly cautionary. If anything, he revels in being didactic. Lately, he even seems somewhat self-defeating, foregrounding a paralysis of making 'political' art without falling into the trap of being instrumentalized.
His strategy in all of this is fairly straightforward: he hides. His hand is hidden behind the wall-bound voice-of-authority timelines and didactic panels that comprise his works, in a crafty step-back-and-let-the-facts-speak-for-themselves gesture. He retreats into appropriation, reactivating and cunningly tinkering with the archive. The artist disappears into the warren of art historical references and the modernist canon. Didacticism itself is a vanishing act.
His show Instrumentalized at Dubai's Green Art Gallery (20 January–1 March 2018) displayed this approach through two bodies of work. Chronoscope 1952–1953, 11 pm (2012–17) is a collage of footage from the eponymous 1950s Longines-sponsored American current affairs television program and originally consisted of 15-minute interviews by two journalists with a lone authority on a given topic – the Korean War, the Israeli-Palestinian crisis, the nuclear bomb, human rights, colonialism and so on. "Normally, you would only see one point of view," Balteo-Yazbeck explains. "But I edited it almost like a Cubist painting so that we can see the same issue from several points of view."
Intentionally 'staged' through editorial sleight-of-hand, Balteo-Yazbeck'sChronoscope presents a TV set full of interviewers probing their numerous opinionated guests, many of whom would never, in 1950s reality, have been invited into the same room. "My first intention with Chronoscope," he continues, "was to show how highly choreographed it is, how it functions as a form of propaganda. The second was to highlight, in the present, just how unresolved the Cold War is." Indeed, the issues debated are still smoldering today – tension in Korea, waning faith in the United Nations, concern over colonial powers and issues of self-governance, Middle Eastern misrepresentation. The guests' opinions are outlandishly brazen. One American Congressman openly advocates the use of the nuclear bomb in Korea to "destroy and contaminate" the enemy, while the plummy-accented Lord Birdwood glorifies Sudan as Britain's "most successful and magnificent experiment in colonialism." Balteo-Yazbeck commandeers this off-the-cuff political narrative and funnels it back to us; once he has re-choreographed the scene, the content needs no amplification.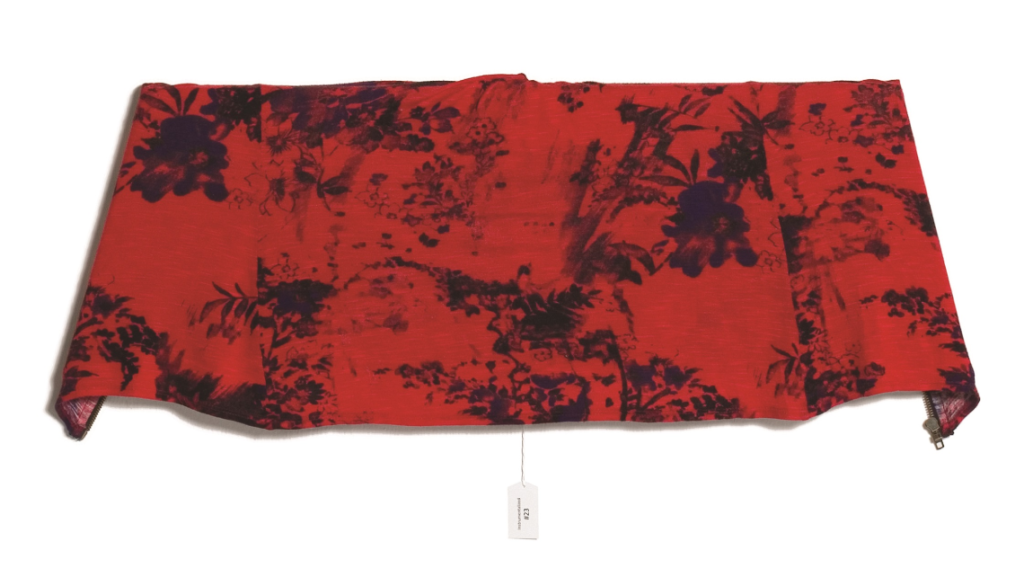 "The original Chronoscope," he adds, "was broadcast at a time (1951–55) when only the wealthy could afford to own televisions. This is why, I think, the guests were able to say such outrageous things. They were talking to an industrial and financial elite, and they were building consent for the foreign policy being implemented by the US. They built that consent through the media."
The work mirrors the format of a TV program, complete with commercial breaks and trailer. The artist's voice is nowhere; only two intentionally evident gestures reveal him. The first comes during the interview with Eric Johnston, President Truman's Special Emissary to the near East (the sole optimist who believed the Middle East could return to better days through continued Western technical assistance), when a pink-colored hue seeps onto the video image. Are the tainted frames the result of archival age? Some filmic chemical reaction suffered in storage? Or a sarcastic jab at a rose-colored worldview? "I wanted to 'mess' with history," Balteo-Yazbeck admits, "but at the same time retain the nature of the document." The second sign is in the gallery, where viewers are snuggled into a Chesterfield sofa, underscoring the comfy complicity of the 1950s viewing elites – the smattering of affluent TV-owning East Coast households whose consent the show was cultivating in the first place.
One burning topic not directly discussed in Chronoscope finds its forum in the show's second body of work, Instrumentalized (2017). Refugees. It may not be evident that this mute, hermetic succession of clothes-as-canvas and pants-on-plinths loops back to refugees, and that is part of the point. "The Instrumentalized series," he says, "is intrinsically non-referential to specific situations other than human absence and art. I prefer you to choose your own narrative. I couldn't even suggest one manmade tragedy; there are so many offered by our world rulers and their technocratic apparatuses." Hung at varying heights on the wall, the 'canvases' are actually worn, soiled garments (whether men's, women's or kids' determined the height of the hang) stretched across a frame as wall mounts. Recalling at once geometric abstraction and Arte Povera, the titles of the works also hark back to the serial naming of 'compositions' à la Kandinsky – Instrumentalized #3, Instrumentalized #26, etc. Similarly, trousers sheathe plinths, the elliptical shape of waistbands and legs espousing the square of the pedestal. 
Aesthetically, these anthropomorphic objects-cum-abstractions have some weirdly purist appeal: the rhomboidal, sweat-stained white monochrome Instrumentalized #9 reveals itself as a t-shirt only from the glimpse of the neck seam hugging the top of the frame; the box-pleat of the grey shirt in Instrumentalized #13 barely ripples the minimalist still. Compared to the geopolitical specificity of Chronoscope, they are generic, bland, untethered by context or time. The former bellows; they remain mute. "These works have no narratives," the artist avows.
So why are they so tight-lipped? Instrumentalized is at once a reaction and a refusal. A reaction to the so-called "tragedy art" that increasingly crops up in exhibitions worldwide, the fruit of a (sincere) desire to materialize, for example, untold refugee stories, yet an expression that is deeply problematic as it circulates in the market and risks trivializing the very thing it sets out to monumentalize. Witness the mediatized examples of 'refugee art' which fall unwittingly into the trap of aestheticizing human crisis. "Increasingly, the art world is exploiting these narratives for commercial purposes," insists Balteo-Yazbeck. "How can we refer to human tragedy and sell artworks without exploiting personal stories?"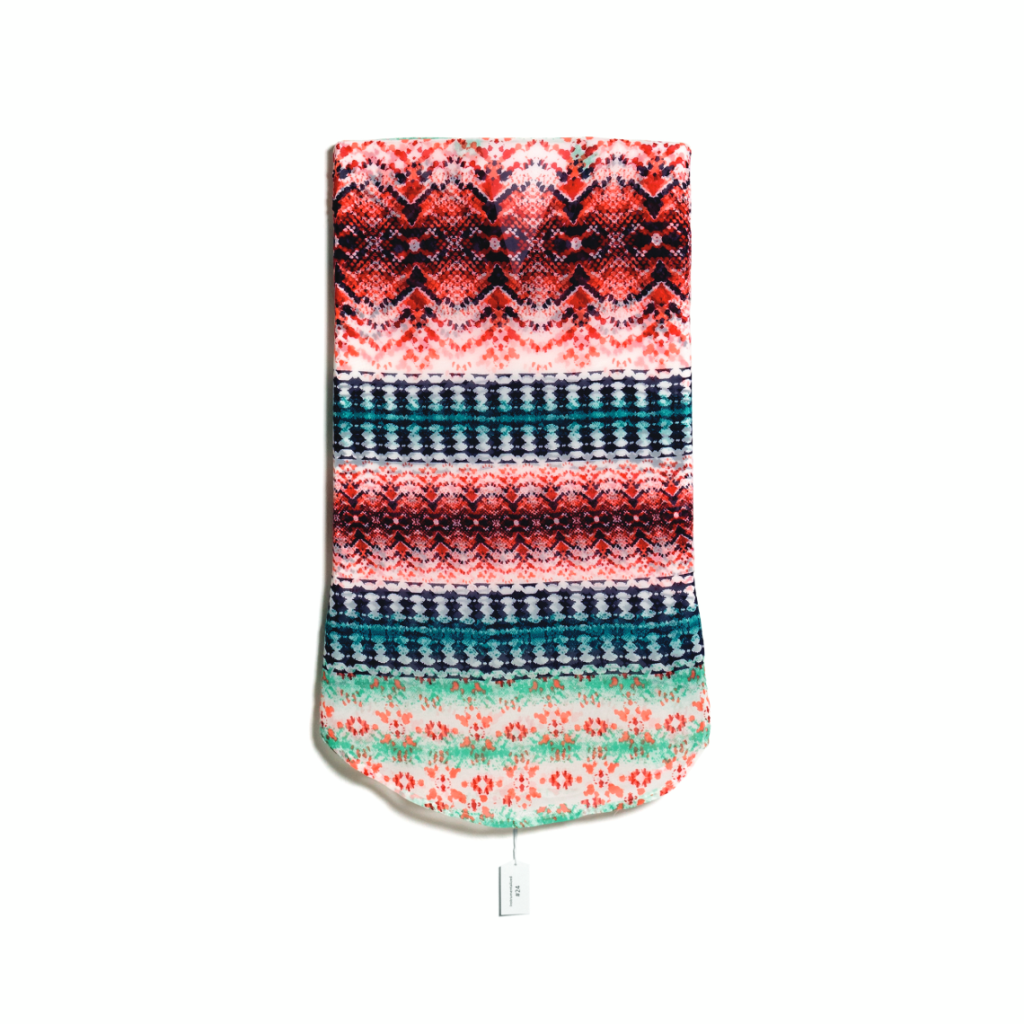 The refusal? To be instrumentalized, as Balteo-Yazbeck seems to believe artists are, by political agendas, and to instrumentalize tragedy in their turn. "Artists are instrumentalized for all purposes," he claims. "We are used as tools in cultural diplomacy, for whitewashing corporate misdeeds, and for political ends as well." A refusal, too, to join in the art world's applauding of work that sometimes smacks of 'voluntourism'. But, Balteo-Yazbeck warns, there is no escape. "The aspired autonomy of the artist," he asserts, "and his or her individual agency to criticize or subvert power, can be aligned, unjustly co-opted or seen as synergetic with another opposing or even criminal power."
If the work is frustrating, it is less because there is no way in, no narrative to enable the reading, and more because there is no way out, no resolution. Ultimately, Balteo-Yazbeck sidesteps taking a stand. Confronted with the prospect of making work that weighs in on the slippery ethical question, he does little more than say, "I can't do it." And yet, he has. Price tags dangle from each work in the Instrumentalized series, a heavily sarcastic flourish indicating not only the dangers of the commercial system but equally the artist's own complicity in it. His irony is circular, boomeranging around to himself, with a whiff of tautology. Instrumentalized leaves us with the aftertaste of a self-reflexive paradox:  a 'political' artist showing us how he