When we final met with Alfred Tarazi in 2017, he was arranging a war commemoration to commemorate the 200,000 individuals who died amid the Lebanese respectful war. Presently he is carrying on with the restoration of his atelier, emphasizing the part of solidarity among neighboring nations and the necessity of moving past disaster.
Visual artist
---
I think the blast has put a certain responsibility, particularly once you realize that something so violent happened nearby and that you simply some way or another survived
Remain or leave? Stay, of course Your dream for Beirut… My dream for Beirut is to continue Your picture of Beirut, past and present Just what it is, the reality on the ground What does it cruel to be a Lebanese? To be tolerant and curious What's another for you in one sentence? To go up against viciousness and attempt to understand where it comes from On a scale of 1 to 10 how confident are you?
Ali Y. Khadra: Alfred, after everything that's been going on with Lebanon over the pastdecades, with all the wars and destruction, how is this time different?
Alfred Tarazi: It was almost like everyone in Lebanon was expecting something to happen this summer. Of course, we were surprised and shocked by the event itself but I wouldn't say it came out of the blue.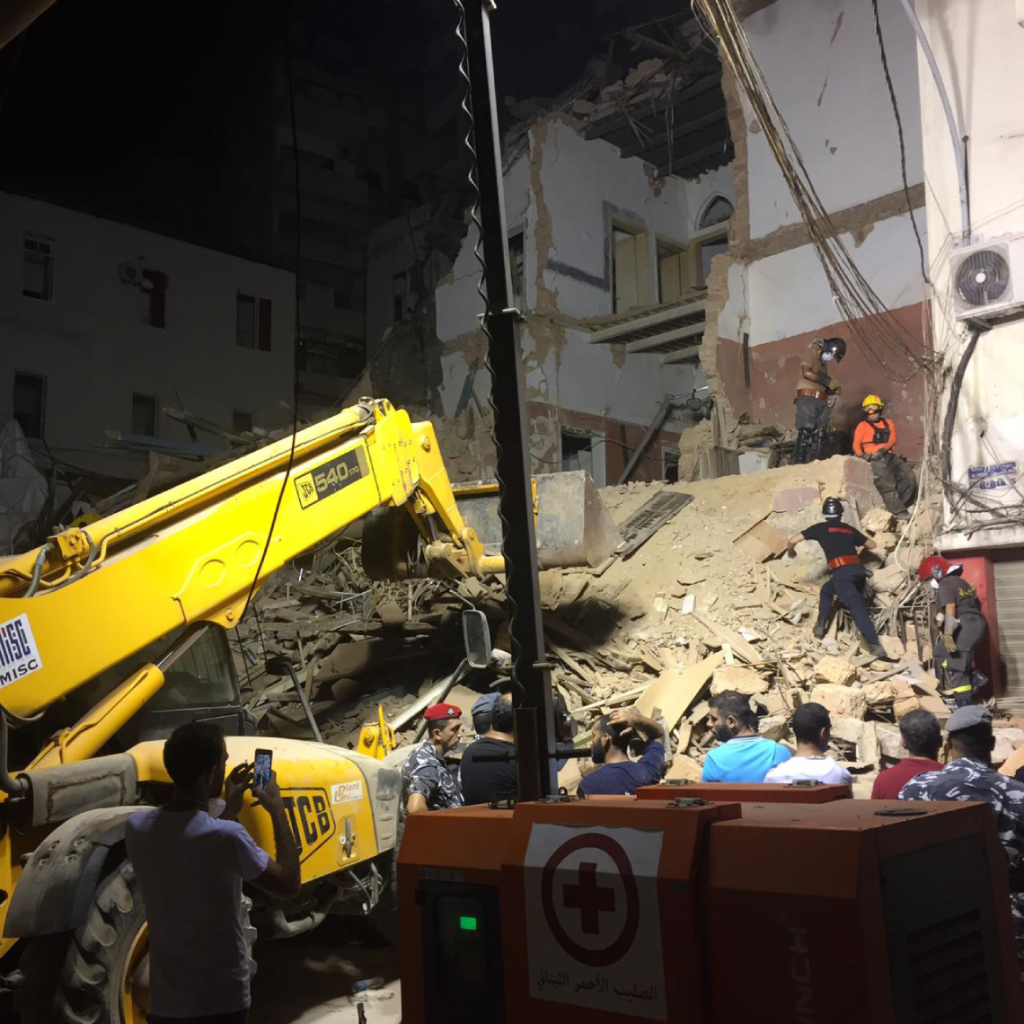 AYK: Where were you when the blast happened?
AT: I was right here in my studio, which I've been renovating for a couple of months now. We had the plumber and all the other people working in the space when we heard the first blast. And then the building shook… I don't even remember the following sequence of events, to be honest.
AYK: How do you envisage your work developing after this?
AT: I think the explosion has placed a certain responsibility, especially when you realize that something so violent happened nearby and that you somehow survived. It becomes your duty to carry on, which entails transmitting stories and memories to others, to future generations, and people from across the world who haven't ever experienced such a thing.
AYK: Your studio is a bank of archives, including a vast collection of magazines and cutouts. What will you do with all this information?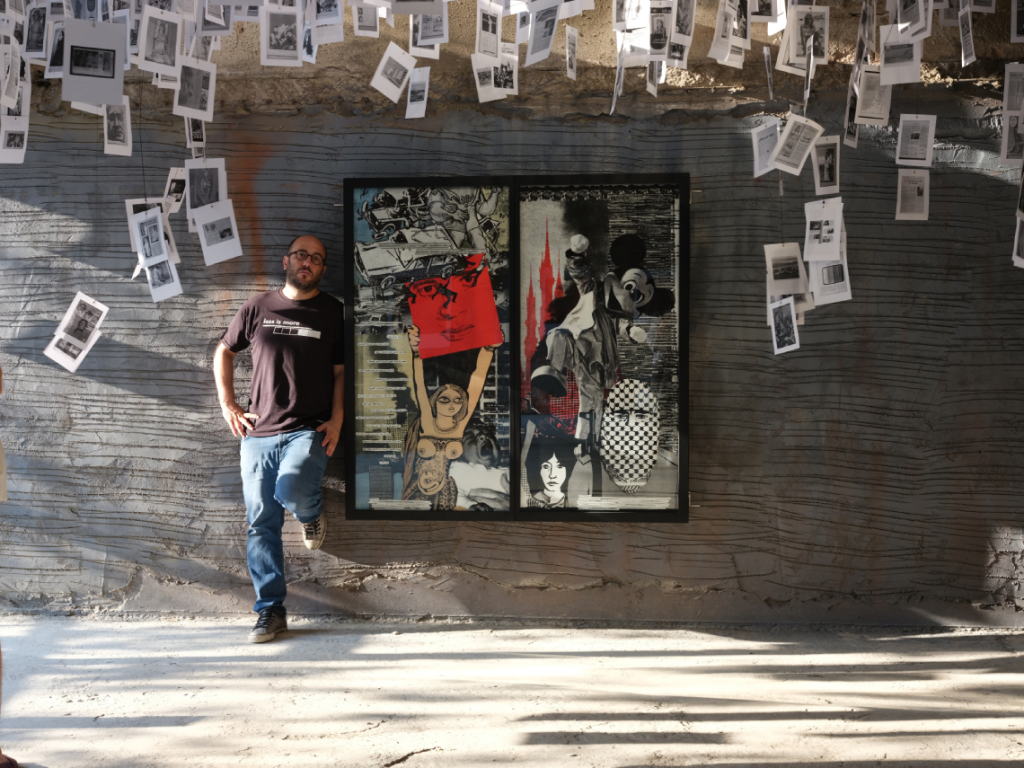 AT: Firstly, I'm digitizing everything, not just because a lot of my practice is based on digital manipulation, but also for preservation. Even if the physical object survives when it's in good condition, digital copies are needed to preserve the content forever.
AYK: Do you feel that what happened on 4 August was the tipping point for Lebanon?
AT: It was very much the most violent thing we've experienced, but I don't think it was the tipping point. Being in Lebanon means that you have to endure. You anticipate the worst and you have to carry on.
AYK: Tell me a bit about your hopes for the future.
AT: We were working on redesigns of the space amid the impact and we proceeded with the redesign the following day – not as on the off chance that nothing happened or out of a few kind of refusal. I wouldn't indeed say it was the foremost characteristic thing to do since it was very savage to actually continue, but it was the as it were thing that made sense at the time. What makes sense presently is to make a arrange, attempt to stick to it and continue, persevere, persevere and build.
AYK: Whereas we were having supper together before this meet, a Chilean protect team found conceivable signs of life beneath the rubble and you went straight to the put at 1 am. Why did you feel that you just needed to be present?
AT: You know, we're living in suspended time and these individuals who were thought to be trapped beneath the rubble are a kind of metaphor for all of us. I'm in a much way better put since I'm not stuck beneath rubble, but I ought to be aware and cognizant that the individual beneath the rubble could fair as effortlessly have been me. And that's why I had to be there.
AYK: How do you think our perusers and Canvas as a stage can offer assistance specialists in Lebanon? What can we contribute to the craftsmanship scene here?
AT: I think you've as of now done so much. And it's not fair Lebanon you know – we're all in this together. When occasions of such magnitude occur, they can influence nations just like the UAE and Egypt. We are all connected with anything is happening within the locale. Any sign of solidarity isn't as it were welcome, it's really what is required and anticipated. And within the same way that others stand in solidarity with us, we will stand in solidarity with them.
When events of such magnitude occur, they can affect countries like the UAE and Egypt. We are all connected with whatever is happening in the region.