Artists have a long history of political engagement. But what does that mean in terms of interaction with political processes, both formal and informal, and how does it express itself against a backdrop of state authoritarianism and societal unrest?
Hong Kong is a case in point, the city's outlook is now in doubt as worlds collide and artists strive to be heard in an intersection of past, present and future.
Words by Stephanie Bailey
---
The group show Bicycle Thieves, curated by Hanlu Zhang and staged at Para Site in Hong Kong, opened on 29 June 2019, less than two weeks after a reported two million Hong Kongers took to the streets in the largest march since protests began against a proposed extradition bill to mainland China. In a reflection of these social currents rushing through the city's streets, a section was devoted to materials – including protest banners and t-shirts – and documentation gathered from the June 2019 protests by the Hong Kong Artist Union (HKAU). With over 400 members, HKAU was established in 2016 to provide legal guidance and to advocate for equality and legal rights for the creative community.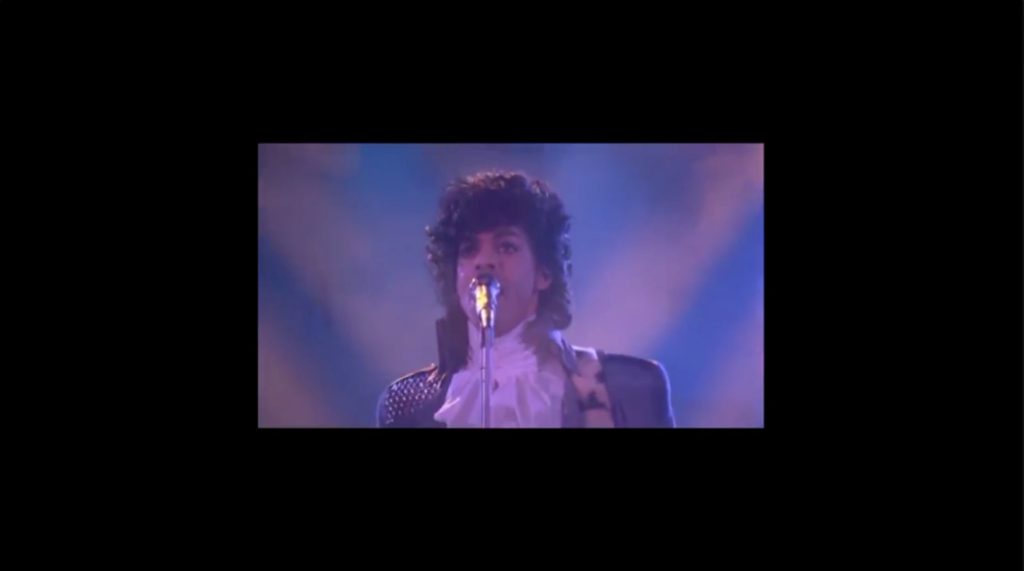 Footage could be viewed through a VR headset, with commentary collected from individuals and printed on sheets of paper collated on clipboards. In one statement, an artist says: "I have taken down my identity as an artist and become a fighter," and mentions being encouraged by younger protesters on the frontline to take photographs so the world could see what was happening. In another, someone talks about playing a drum in the first protest march, only to seek professional guidance from a musician on how to drum with a better rhythm in future marches. A letter on display, written by the HKAU and addressed to 'Artists, Aspiring Artists, and the Art-Inspired in and with Hong Kong' sums up the collective sentiment in its conclusion: 'Our instinct tells us this risk is worth taking. We can afford to be foolish.'
On 1 July, a few days after Bicycle Thieves opened and on the anniversary of Hong Kong's handover from British to Chinese rule, the city's parliament building – the Legislative Council – was stormed and occupied after a day-long standoff. That night, there was a sense that the whole city was watching as protestors entered the main chamber and draped the flag of colonial Hong Kong over the podium: an unprecedented display of defiance that flipped the decolonial script. (A prominent Aboriginal artist in Australia called the stunt "bullshit," in reflection of the usage of a colonial flag as a signal of resistance.) The Hong Kong protests developed into a city-wide movement railing against China's increasing influence (and control) over the city's politics and specifically its increasing disregard of the 'One Country, Two Systems' principle and the Basic Law, under which Hong Kong was to retain its economic, legal, legislative and political system for 50 years after the 1997 handover.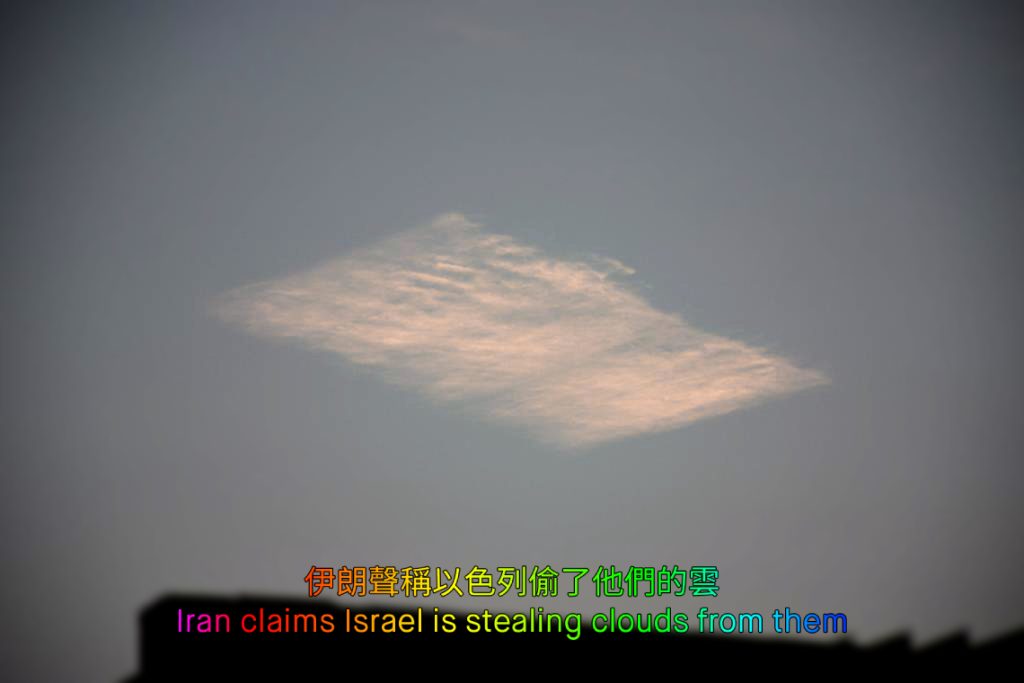 In Bicycle Thieves, the Basic Law – not to mention the figures associated with its origins – was a dominant presence in the works of Yunyu "Ayo" Shih. On the wall outside a space housing the artist's neon light installation spelling, I'll take care of you in the English handwriting of Margaret Thatcher and the Chinese script of Deng Xiaoping, the publication appeared clipped next to a mirror. On that mirror, text from the Basic Law's pages was cut and pasted to outline the rules stipulated in Shih's 2019 Manual for Domestic Robot Keana-35® (Hong Kong): an instruction manual for the year 2035, when domestic workers have been replaced by robots. The text comes from page 74 of the manual; it lists a series of regulations based on the Basic Law, some of which are projected, such as the stipulation that robots witnessing emergencies or violations of Hong Kong law "should and will notify medical authorities or police." The wording of one rule, however, remains unchanged. In Article 18, it is ominously stated that if the Standing Committee of the People's Republic of China declares "a state of war," or if there is "turmoil within the Hong Kong special administrative region which endangers national unity or security and is beyond the control of the government of the Region," then "the Central People's Government may issue an order applying the relevant national laws in the region."
True to form, when Hong Kong's chief executive Carrie Lam invoked the colonial-era Emergency Regulations Ordinance to impose a ban on wearing masks in October 2019, the city's HighCourt ruling in November that the ban was unconstitutional was quickly overturned after the National People's Congress essentially tore up the Basic Law altogether when it proclaimed that Hong Kong's courts had "no power to rule on the constitutionality of legislation under the city's Basic Law" and "that it would step in, if necessary, to overrule the city's judiciary." This all happened as the U.S. Senate passed – amid an ongoing U.S.-China trade war – the Hong Kong Human Rights and Democracy Act, which requires an annual review of the maintenance of 'One Country, Two Systems,' and enables sanctions and travel restrictions if human rights in the city are abused. In celebration, thousands of protestors walked the city's streets, many waving U.S. flags – a sight that brought to mind the problematic optics of a movement that has also raised British flags as a mark of rebellion against Chinese state control, which has already hardened as a result of the movement.
In this so-called New Cold War, communism and capitalism – not to mention east and west – have once again been pitted against each other, with one work in Bicycle Thieves encapsulating the renewed weaponization of this old binaries. In Yao Qingmei's The Trial (2013), a dogmatic Maoist faces off with a vending machine, calling it a "sweet bomb of capitalism" "subservient to the beliefs of neo-liberalism and global colonization," to which the machine responds that it merely provides free choice in a diverse world that needs diverse choices, and where "people are happy to work, to be exploited, and to consume." The Trial anchored the premise of Bicycle Thieves, which was to consider "the fine line between stealing and sharing," which could easily be transferred to the tenets typically associated with capitalism and communism respectively. In the 21st Century, that line is indeed fine when thinking about the Chinese state as a Frankenstein hybrid of both systems combined. All of which goes back to the Basic Law, and the stipulation that Hong Kong's capitalist way of life would be protected for 50 years after 1997. The logic, it seems, was that eventually Hong Kong and China would meet in the middle, with China now embodying this transformative encounter as a hypercapitalist authoritarian communist state fully connected with the global free market.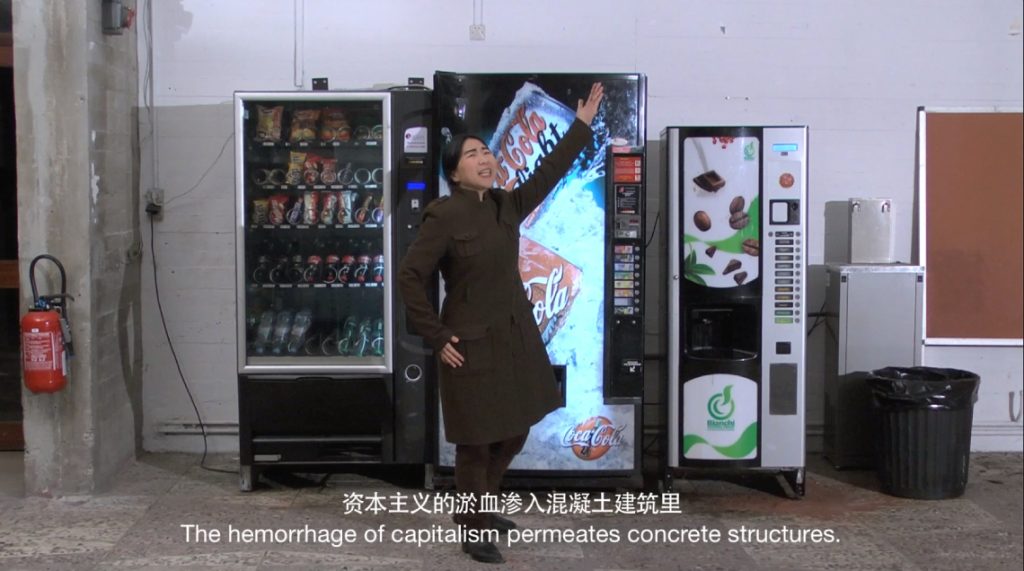 But while this future meeting of systems has produced political hybrids, it has also manifested hardening divides that raise the spectres of old histories, whether between nationalists and so-called globalists, left and right, immigrant and citizen, or east and west. This is where Lausan流傘 comes in: a platform run by "a collective of writers, researchers, activists and artists from Hong Kong and its diasporas" that translates and publishes texts with the aim "to build solidarity on the international left with Hong Kongers' unfinished fight to imagine emancipatory futures after colonialism, against both Chinese and Western imperialism."
Lausan流傘 emerged as an urgent networked project that actively seeks to think through the dead-end thought of Cold War politics at a time when Hong Kong's protest movement was becoming uncomfortably aligned with American neo-conservatives, leaving little room for a renewed conversation about how a Hong Kong left – in alliance with a global network of like-minded anti-capitalist, anti-authoritarian movements – might resist China's totalitarian state power without falling into the frame of, say, U.S. hegemony.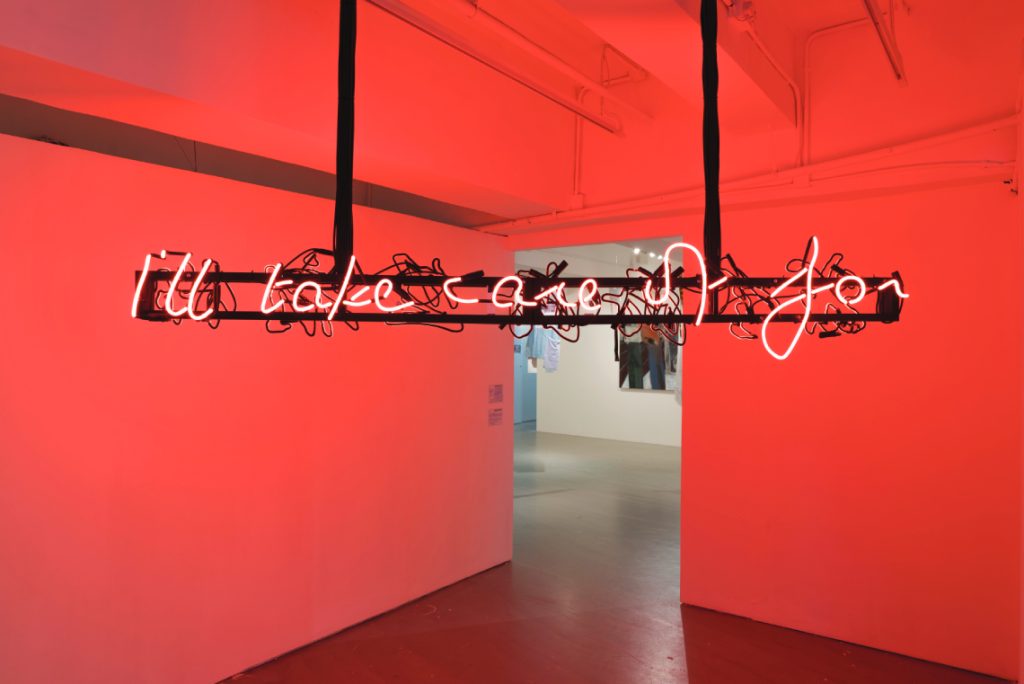 What remains to be seen, is how such movements might build on the momentum of their initial thrusts in context – that is, how they might sustain themselves beyond the first stirrings of unrest, and when the global media spotlight has moved on. Thus far, the movement's greatest victory has been the district council elections of November 2019, when pro-democracy candidates claimed, according to law professor Benny Tai Yiu-ting's count, some 391 seats out of a possible 452. Of these, a number of artists came to office, including artist and curator Clara Cheung, photographer and photojournalist Pakkin Leung, sculptor Wong Tin Yan, and artist Clarisse Yeung, who retained her council seat after gaining it in 2015 following the so-called 2014 Umbrella Revolution. (In total, eight "Umbrella soldiers" won seats in that 2015 district council election.) Yet even with such signs of political (and democratic) progress, the Chinese state's indifferent shadow looms ever-present over such sparks.
As a voice from the sky in The Trial notes when it intervenes in the debate between the communist and the vending machine: "history doesn't repeat itself, but it does rhyme." What has become clear in Hong Kong – where historical and geopolitical divisions have morphed into complicated and contradictory enmeshments – is how difficult it is to find a way out of divisive templates formed from systems of power that intersect in the city: an impasse that Bicycle Thieves likewise referenced in its title, which comes from a devastating 1948 neorealist film by Vittorio De Sica. In the movie, an honest working man searches for his stolen bicycle, on which his livelihood depends, only to resort to stealing another man's ride without success. In the end, he returns home dejected. Back to where he started.