One of the brightest lights on Beirut's creative landscape, Carl Gerges situates his practice between his architecture studio and music, as a member of Mashrou' Leila, arguably the Middle East's most controversial band. Here he shares his concern over the fate of Beirut's historic architecture and considers making music as an act of provocation in itself.
Architect and Musician
---
Stay or leave Stay My dream for Beirut to love me back Image of Beirut past The ruins that the Romans left us Image of Beirut present The silos in the port What it means to be Lebanese Getting back on our feet to resist and fight back. What is next for you I have no clue On the scale of 1 to 10 how hopeful are you It depends. Sometimes I'm 2.5, sometimes 10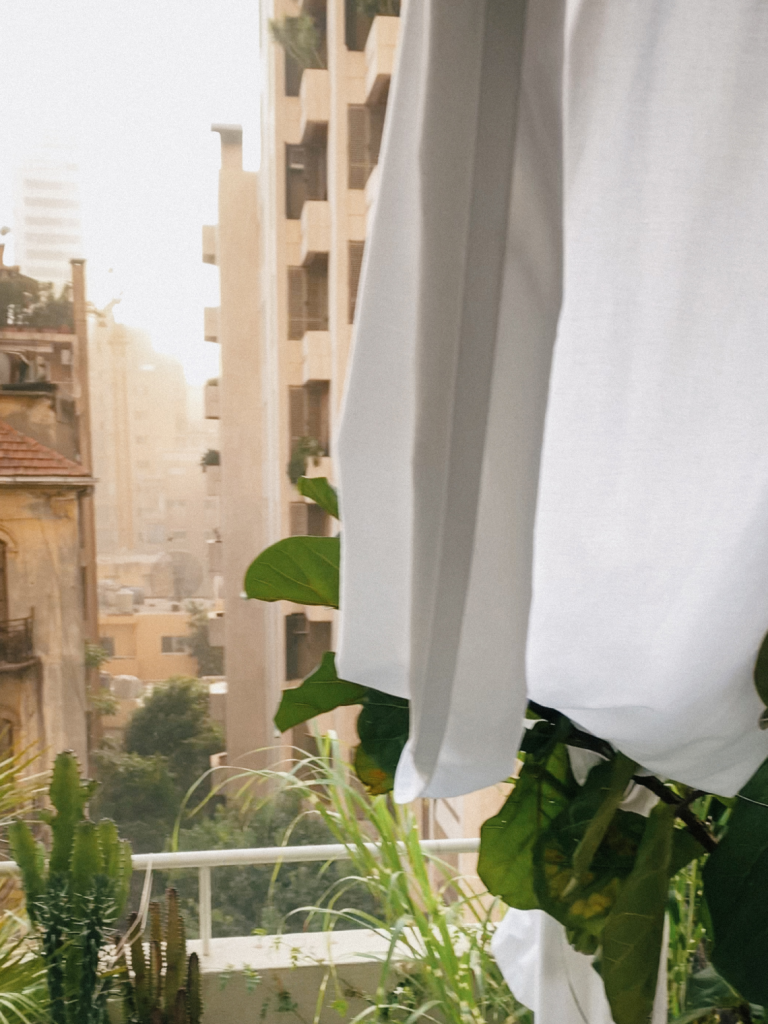 It's addictive to witness others cleaning and going through the personal items and homes of strangers. For me, this is Beirut. We've always lived like this, counting on ourselves and our friends. People ask, 'why do you love Beirut?' it's a love-hate relationship.
Ali Y. Khadra: What made this explosion so different for you?
Carl Gerges: It was really close. It seemed like everyone I spoke to after the explosion felt that it had been right beneath their building. The sound was insanely violent. I was here in my apartment and thought that it was just the first hit and there were going to be many others. So I rushed to a room where there were no windows, which is how we used to react when there were bombings. I stayed there for a few seconds with my ears still ringing. Then I started hearing sirens and people screaming, so I rushed to the balcony. Through an orange fog I noticed that the buildings didn't have any windows, the streets were filled with glass and the cars were crushed, with people agonized. Everything happened in ten seconds.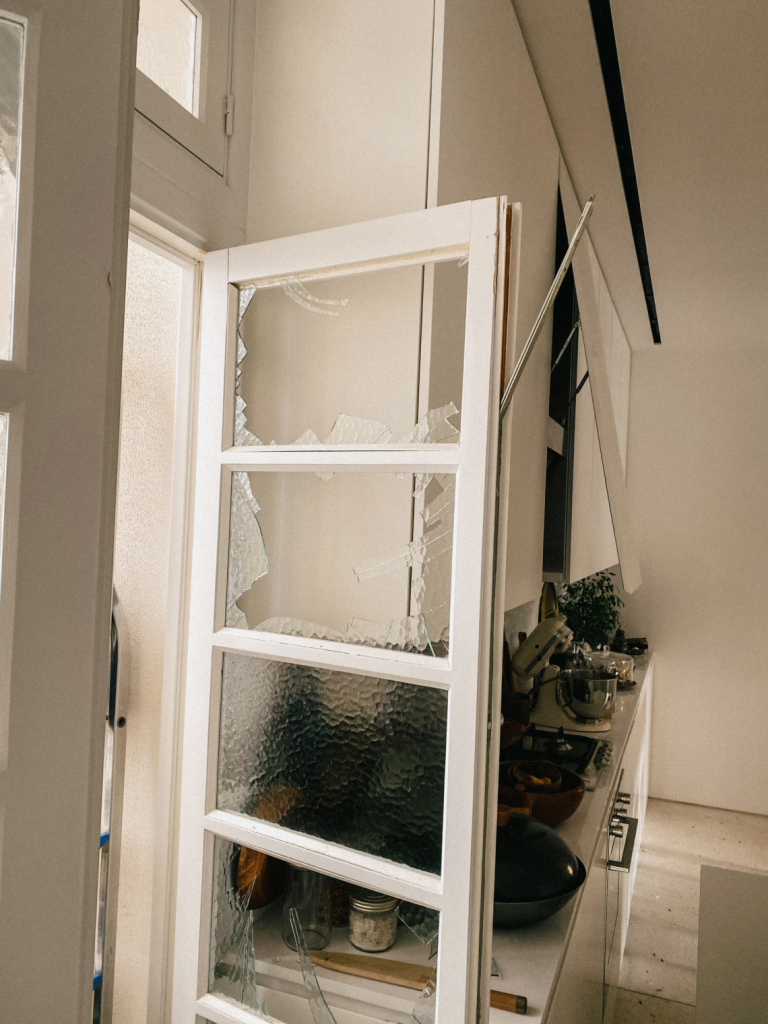 AYK: From your window here I can see beautiful old, yet now damaged, buildings built in traditional local style. What do you think will happen to them?
CG: You know, these are the only specimens to have survived not only years of war but also the developers, who usually don't care about heritage. That's why it's especially sad to see how, in a split second, what was left became further diminished, especially in Gemmayzeh and Mar Mikhael. Because these buildings have no concrete foundations and are not reinforced when the blast came their walls just slumped and it's practically impossible to fix them. The repair work will have to be very surgical and will take a lot of time. I chose to live in this location because it's a 1930s Art Deco building, and also this whole neighborhood is a very eclectic mix of different buildings from that period.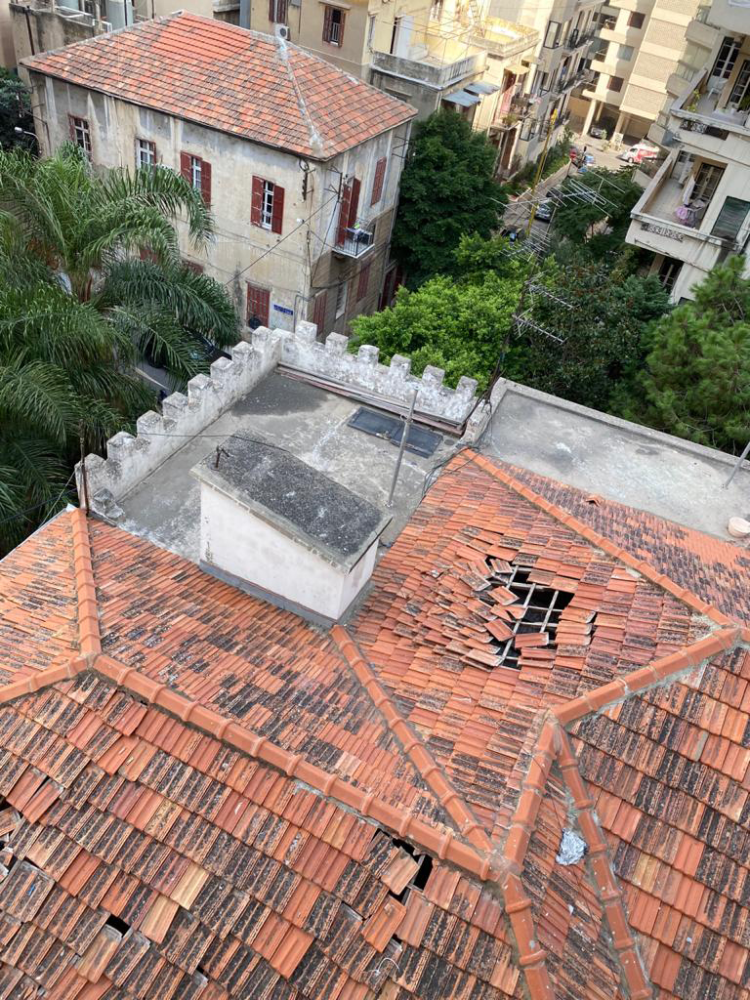 AYK: We've heard a lot about how communities have come together to support each other. That must have been a very positive response to such a tragedy?
CG: Yes, and to be honest it's the only thing that made me stay in Beirut. I wanted to leave, but as soon as I saw all the volunteers arriving to help, I had this feeling of belonging. It's addictive to witness others cleaning and going through the personal items and homes of strangers. For me, this
If you had asked me the same question three years ago, I'd have said that music couldn't do anything. But after we got banned in many arab countries, and with the problems that we have here in Lebanon, I felt we had at least started a conversation.