French-born artist Claire Tabouret lives in California. Her work ranges from portraiture to landscape in what she describes as "a dream world, a mental space".
Lockdown Self-Portraits,

her current show at Perrotin Tokyo, features a series of intimate works produced during the pandemic.
---
Can you tell us where you've been based during the COVID-19 pandemic and how it hasaffected your day-to-day life?
CT: I have been in Los Angeles, where I live, and have not traveled since December 2019. That's a big change to my normal rhythm, as I used to travel a lot for my shows and projects. My life inside the studio hasn't changed so much, as I paint on my own, but the wider environment has altered and of course, that affects my mind and my mood. I already led a very solitary life, but now it has turned into a more extreme kind of isolation because most of my social life has also disappeared, for the time being anyway.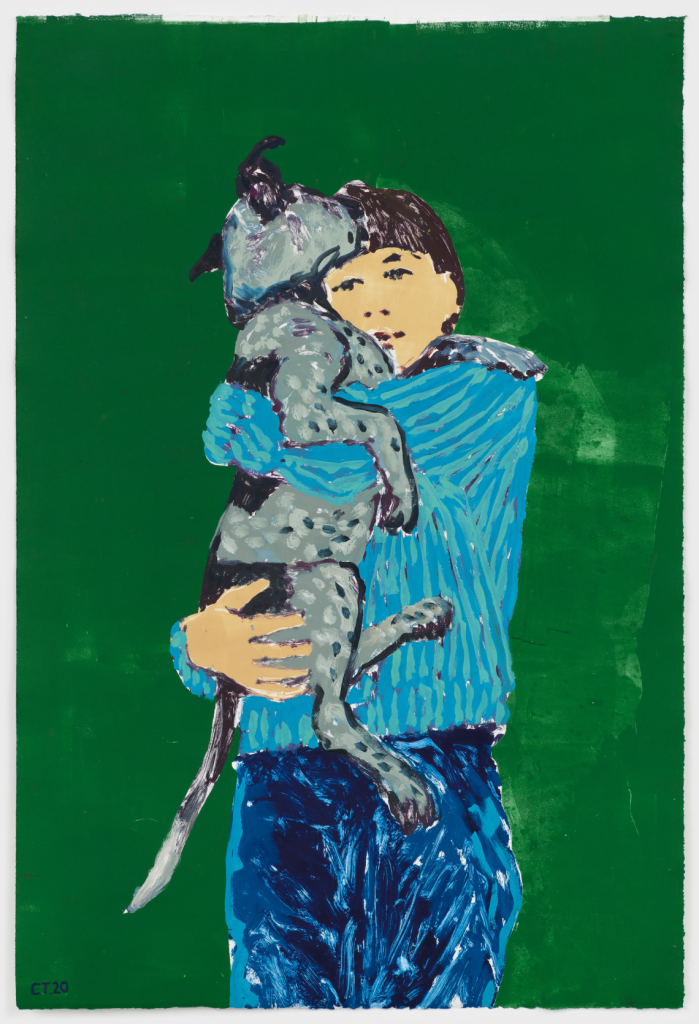 What impact has the pandemic had on your creative output?
In certain respects it has simplified the options – there are way less things to do, way less distractions or interruptions. But rather than feeling that I have so much more time to be creative and paint, I have felt the opposite, because my mind is so preoccupied by processing the news and uncertainties. It has been a fight to keep painting and stay creative. But it's a rewarding fight, as painting definitely helps me get through everything and find meaning to everyday life. I have mainly been painting self-portraits, which began in a very natural way. The urgency to paint is always there, no matter what, and I just made do with what I had in these times, which is myself. Has the pandemic affected how you perceive yourself as an artist? It hasn't, no. It's confirmed what I already knew, that painting will accompany me throughout everything, through the ups and downs, through the rollercoasters of life. More generally, I think the fear, the loss of freedom, the divisions and tensions that the pandemic has brought will definitely have repercussions for the way in which artists express themselves over the longer term.
Do you think there is a special role for artists at times of global emergency like now, and if so, what should artists be doing?
Artists will keep making art, and that's a soothing thought. When the lockdown started in France in March, it was very strict. David Hockney was in Normandy and started painting the garden surrounding his home. He made this beautiful iPad drawing of four little yellow daffodils in bloom and called it Do remember they can't cancel the spring. We need hope, so artists have to keep making art despite their sorrow.