Based in Buenos Aires, Eduardo Navarro increasingly eschews traditional forms of representation in favour of sensorial experiences. His recent show at Gasworks in London,
Eduardo Navarro: (breathspace)

, featured Self-Doll, who explains to us how the pandemic has provided new forms of expression for the artist.
---
Hello Self-Doll. Can you please explain why you are in the gallery space at Gasworks and how you have been meeting people?
SD: Hi, my name is Self-Doll. I am an emotional therapeutic tool. A doll that allows Eduardo Navarro, the artist, to embody me from far away.
I am not a puppet – Eduardo and I are one. Being at the show has allowed me to interact with the audience and reply to live questions. I could say that I am a "telephone" between the artist and the audience.
Why are you orange? Can you ever envisage being another colour?
When I close my eyes, while staring at the sun, I only see orange. Maybe orange is the only colour we can see, even when our eyes are closed. I will never be another colour.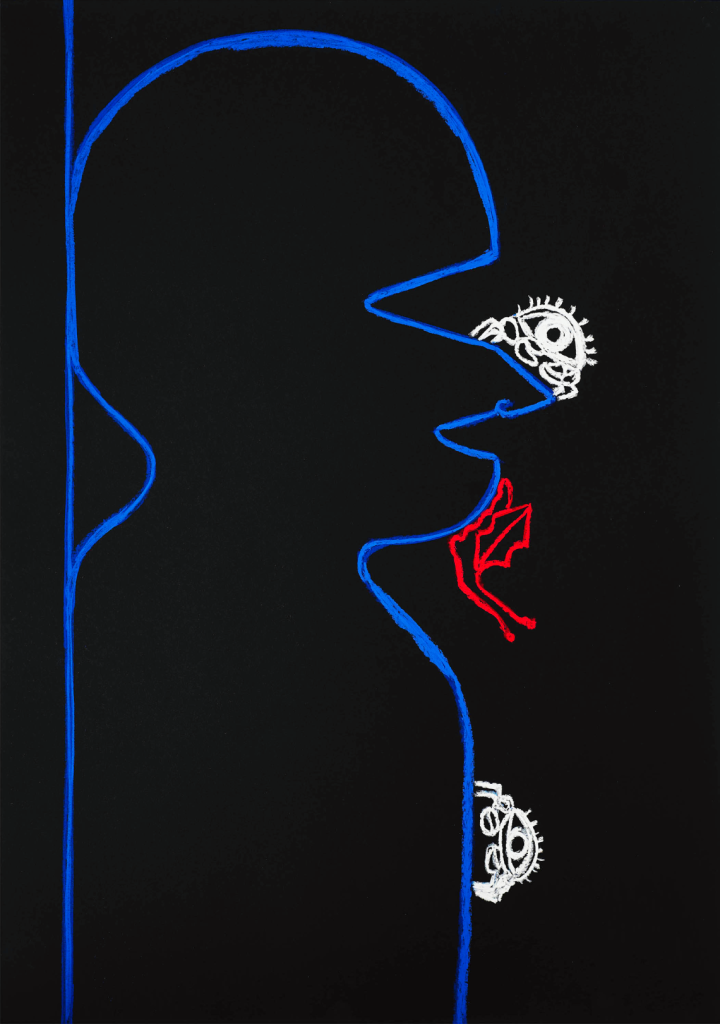 Can you tell us something about your view of the cosmos and of your particular role within it? How important are artists in everyday life and would it matter if there were none?
My role in the universe is to raise inner contemplation. The outside is inside first. As for artists, they are human. Humans can be loving and humans can do harm. Ideally, artists help solve problems that people didn't even know were there. Artists are fragile, poetic living beings, the butterflies of society.
How has the COVID-19 pandemic affected your situation? Have you changed what you do and how you do it? Do you feel more free or less free?
The pandemic made me Self-Doll. Limitations can become challenges and challenges can be inspiring, giving purpose to life. Freedom is a human concept, a thermometer that measures happiness. Freedom is happiness. How happy are you today? I am very happy.
You seem rather shy, Self-Doll. Are you solitary by character or do you need human company? How does the natural world sit within your universal view?
I'm a loving being. I am shy, but I love karaoke and being passed around. I love babies. Babies are the best, they understand me without wondering "How does this work?" or "Where are you now, in Argentina?" Nature plays an important role in my imagination of what life is.
How do you see the future, both for yourself and wider humanity? Has the pandemic changed our lives forever?
I see chaos. I see love. I see art. The pandemic is a car crash, it will take time to recover from the trauma. Eventually, humanity will move forward. The future is a concept, it does not exist. Ask my friend Barney the Dinosaur. He's like a million years old but looks 10. He meditates a lot to remove time from his mind. I like his skin.