Based in Dubai, French-Tunisian visual artist eL Seed is renowned for his often large-scale works of Arabic calligraphy fashioned to dramatic effect. In response to the social isolation created by the pandemic, earlier this year he created a digital collage through a Zoom video chat that he then shared on Instagram. He talks exclusively to
Canvas

about his motivation for the project and how it became much more than just the artwork.
---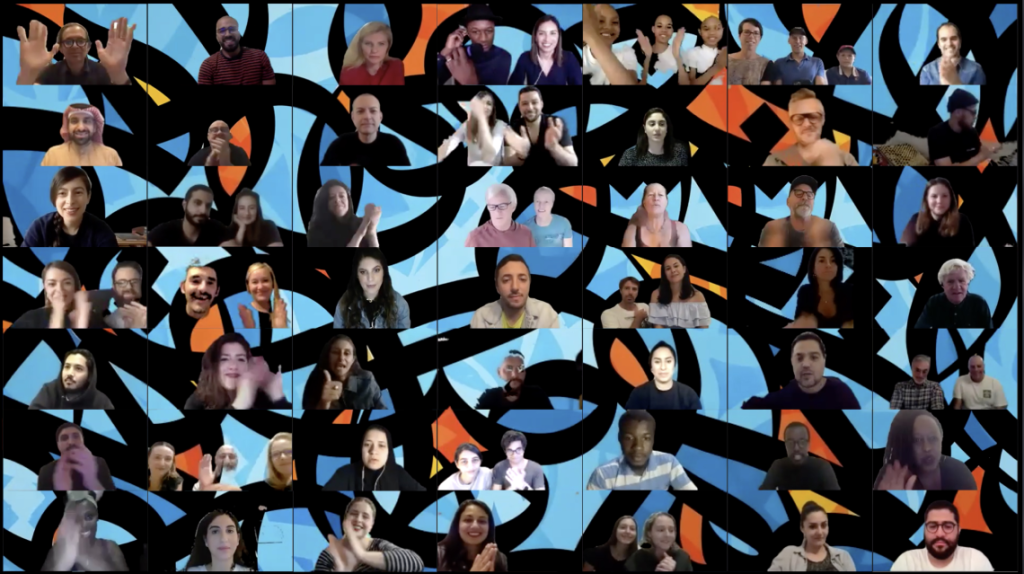 That way we were able to create the whole collage together, right across the world, from Nigeria, Pakistan and Rwanda to Portugal, Egypt, China and beyond. There must have been an amazing atmosphere?
It was not the artwork that was the best part of the project, but the ambience, camaraderie, energy and love that everyone shared during the call. For over an hour we were all in unison, sharing the same human condition. I didn't realise the power of what was happening until the call was over and the participants left one by one, just as I had added them at the beginning.