Publisher: Sharjah Art Foundation & Koeing Books, London
Publication date: March 2020
Price: $45.00
sharjahart.org
Canvas rating: ****
---
This monograph of Hassan Sharif arose from Hassan Sharif: | Am The Single Work Artist, the largest-ever exhibition of the artist's work. Curated by Hoor Al Qasimi, it was first staged from late 2017 to early 2018, across multiple venues of Sharjah Art Foundation before touring Europe at the KW Institute for Contemporary Art, Berlin, and Malmo Konsthall in Sweden.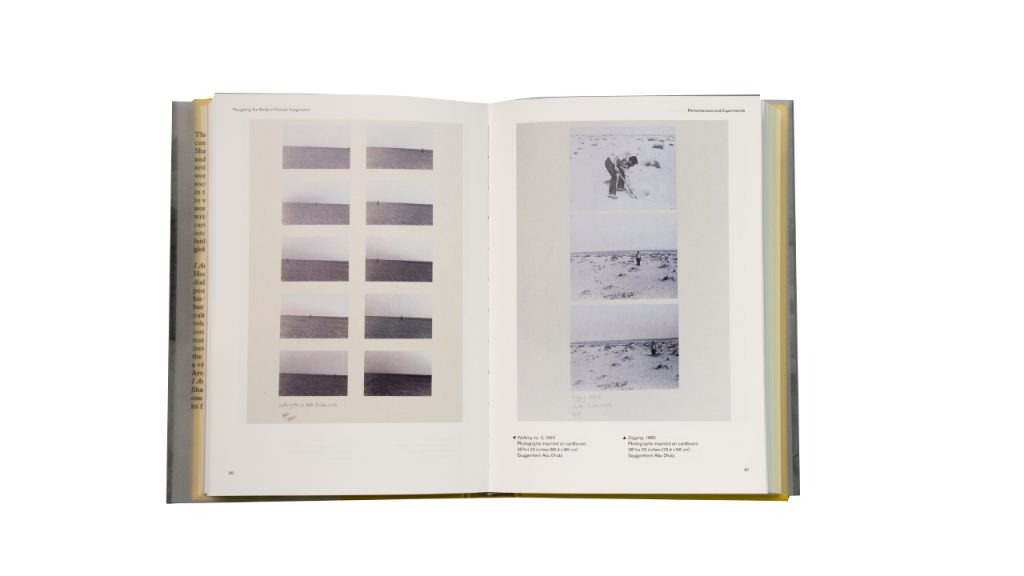 Pulling together the Foundation's research into the late artist, this book presents a comprehensive look at his oeuvre, including English translations of his writings, archival exhibition materials, documentation from his performances, such as Jumping in the Desert (1983), as well as never-realized works and those recreated for the exhibition from proposals and sketches found in his studio.
From Sharif's education in London to returning home to the UAE — which he vowed to never leave again and never did – the pages share the life of one of the region's cultural giants, celebrating his contribution as an artist, writer, educator, political caricaturist, and critic. Through his vision and work, he assessed and analyzed the radical changes underway in the UAE, as well as the environmental and socio-economic impacts of the country's new-found wealth and influence.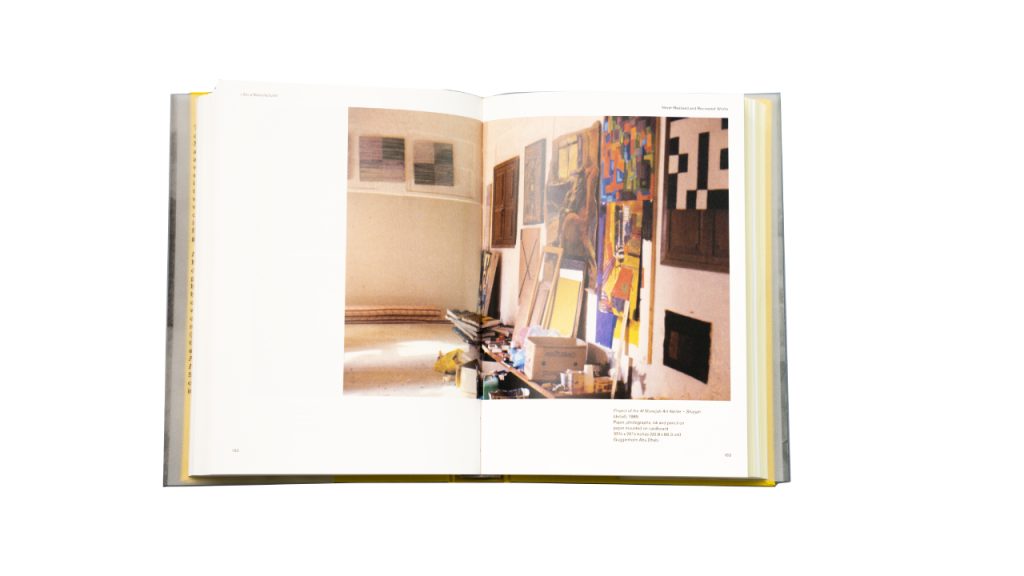 The book is not proposed as an exhibition catalogue or a chronological reflection, but rather as an overview of Sharif's extensive, experimental journey and a essential insight into his practice and legacy. It achieves these objectives admirably, providing an invaluable look into the works and thoughts of one of the pioneers of experimental and conceptual art in the UAE and an artist whose impact is still felt today.