Hiba Kalache.
I sleep with my eyes open once you have crossed and you lived outside your land, there is no rest

2019. Acrylic on carton 50 x 35 cm. Image courtesy of the artist and Agia Art Gallery.
---
Katherine Volk: What does the terrible explosion say about the wider Lebanese predicament?
Perla Joe Maalouli: As much as I would love to see peace and prosperity, Lebanon has not yet healed and nor have the Lebanese. The world is crumbling, but Beirut's pain is louder. Years of negligence and corruption were masked by power and integrity in a false presentation that's cancerous to humanity. They haven't learned how to love their lands or their people. Have we?
KV: Do you see the blast as a historical turning point, or simply the latest in a historical sequence of events?
PJM: We are already going through a huge global shift; the battle is ongoing. Locally, we are revolting in a global revolution. When one is in pain, so are the others. When one prevails, so do the others. The truth is multifaceted, and no one is born a criminal. Even though we come from a bloody history, we try to heal.
KV: How do the creative and artistic communities move forward now?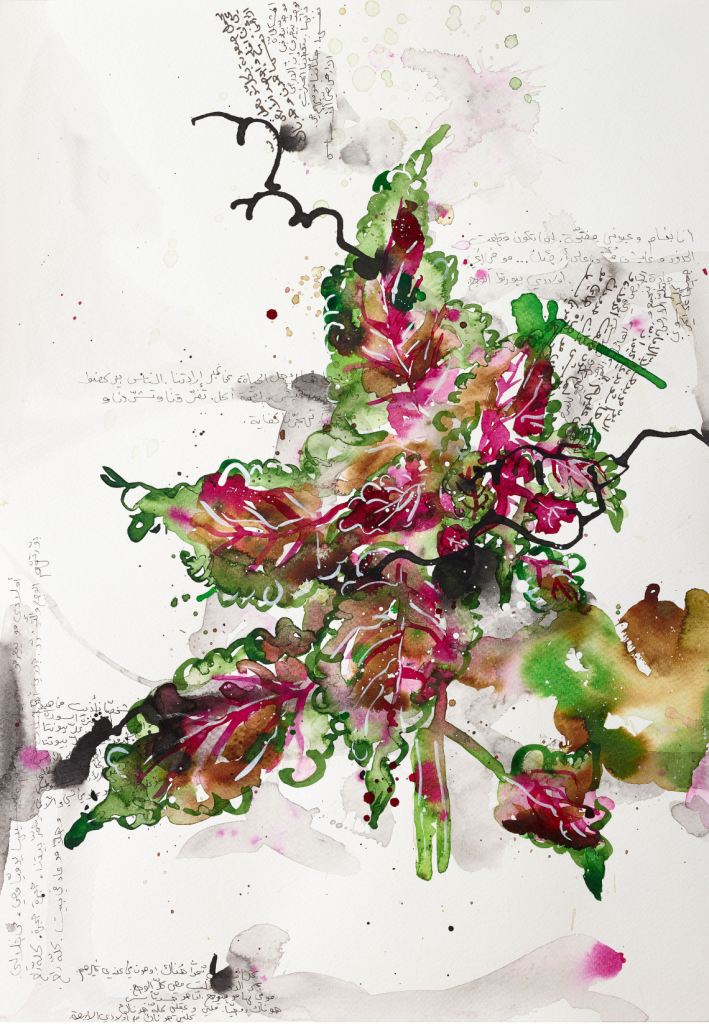 PJM: I ask myself the same question, but what I deeply and truly know, is that we need to be true, and it would be smart to use all our forms of expression to purify our path and provide a breath of fresh air to the people. Even in the midst of the chaos, we shall demonstrate the art of being. Creative and artistic communities must take responsibility for content and presentation, invest energy and effort into people, nature, connection and interaction, support and to give back to the young people.
KV: Does your role as an artivist stem from a discontent with the perceived elitism of the Lebanese art scene?
PJM: Thank you for this question! It's hard. I had a close friend, an artist, who invited me to a gathering at an 'Elite Art Scene' a night before the revolution. In the elevator, he enquired how best to introduce me. I was confused – filmmaker? casting director? writer? poet? lyricist? singer? painter? Finally, I said with a weak stomach, Artist? I have a problem with the corporate structure, I have a problem with the labeling and definitions, I have a problem with the judgment, with the guilt, the shame and the blame. Art is free, art is you, art is me. I live by it. Enough fear, enough separation. We need to support through trust and belief. I can proudly introduce myself today, as an Artivist. Long live the revolution, it shall start before birth and it shall remain after death.
KV: How do you use your voice to engage with the wider public in Lebanon?
PJM: My vocal expression is my curse and my blessing. It has always flourished through freedom, love and consciousness; it has always advocated for humanity, diversity and solidarity. I have engaged with the wider public in Lebanon by actually being on the streets, voicing my pain and my thoughts. I shall serve them with all my capacity. I try to turn my anger into productivity, I feel focused and fierce about what's coming, and with the utmost belief in our potential and abilities.