Nadine Khalil: What does the terrible explosion say about the Lebanese condition?
Joana Hadjithomas & Khalil Joreige: For us, the blast wasn't a simple accident. It is the result of a larger problem and a strange war that has been going on for many years, and which culminated a year ago. This is a war between the system of power and the Lebanese people. We feel like hostages in an occupied country. These former militia leaders and criminals, as well as their corrupt allies, are stealing the country from the population.
NK: How did we get here?
JH & KJ: We've had to fight a system of governance based on confessionalism and religious laws, which led to terrible civil wars. The explosion shows how deeply rotten our system is. As artists, we felt the urge to question the society of amnesia that was built after the civil war and have worked a lot on the notion of latency. We always feared that the tensions are still here and could resurface at any moment.
NK: What can the creative and artistic communities do?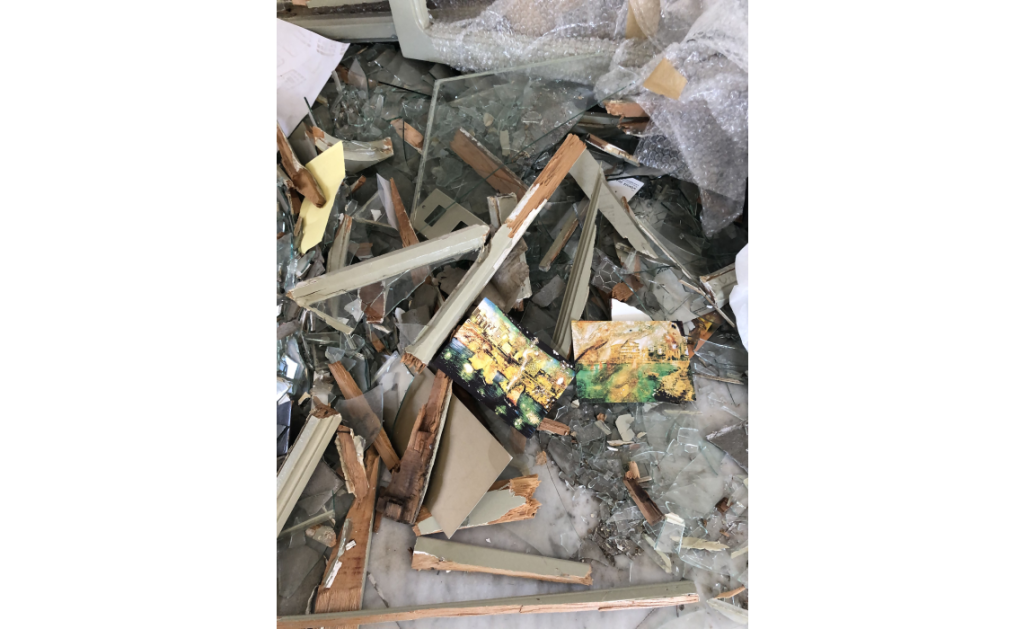 JH & KJ: The artistic community was very badly hit. What makes things worse is that we were already paralyzed by the economic crisis and coronavirus. The civil society was extraordinary during the crisis. It rallied immediately. Each and every one of us has the feeling that we have lost what we attempted to create through the years. But we believe cinema and art will regain their status. We must be able to rise again. Once more, individuals must count on their own energy, in the absence of any state support, to remedy and establish, alone, their creative infrastructure.
NK: How do you see this latest crisis affecting the nature of your work?
JH & KJ: The explosion hit us personally, physically and psychologically. It blew away our artist studio and the Abbout Productions office – all our working places reduced to bits – as well as our house and environments. Now we have to recover and also help others. We have to completely reinvent our way of working and exhibiting. But the main strength of our artistic community resides in its possibility to remain free and shine throughout the world. No one can deprive us of that.
NK: Given your interest in the history of Beirut as a visual archive, what projects are you considering?
JH & KJ: The photos of ruins and traces, which we made throughout the past years, were partially or completely destroyed. Ruins over ruins – for how long shall we keep bearing witness to destruction? We are haunted by the blast, which penetrated our bodies and hasn't yet left us – like death itself. Just like Orfeo returning from the inferno, all that's left for us is to rise in art and poetry. A month before the explosion, our exhibition at FRAC in Corsica, I Stared At Beauty So Much, looked at the need to resort to poetry in the face of chaos. Our new video, entitled Where is my mind, includes these lines by George Seferis: They told us you'll conquer when you submit. We submitted and found ashes. They told us you'll conquer when you love. We loved and found ashes. They told us you'll conquer when you abandon your life. We abandoned our life and found ashes. We found ashes. It remains to rediscover our life, now that we've nothing left.