Lawrence Weiner thinks about the way in which he places work in the world. One of the father figures of 1960s Conceptualist art – a category which he rejects but explored in his landmark 1968 book, Statements – he sees words as his raw materials, his work as text-derived sculpture and art as object. His work has been widely translated and exhibited on walls, manholes, galleries and institutions worldwide. William Corwin spends some time with the legend in his NYC studio.
---
We think of conceptual art as some of the most contemporary work being made, but after talking to Lawrence Weiner in his Manhattan studio for an hour, I am convinced, at least with respect to his art, that he is representing the most ancient human form of communication, in terms that are universal and which imply an absolute equality between the speaker and the reader, one that predates any social, racial or gender hierarchy. He is clearly weary of explaining these things to people, "My work is the easiest to translate because it's all about objects; objects are objects. Pierre = stone. It's all the same. [If there's a problem] It's usually a class nuance."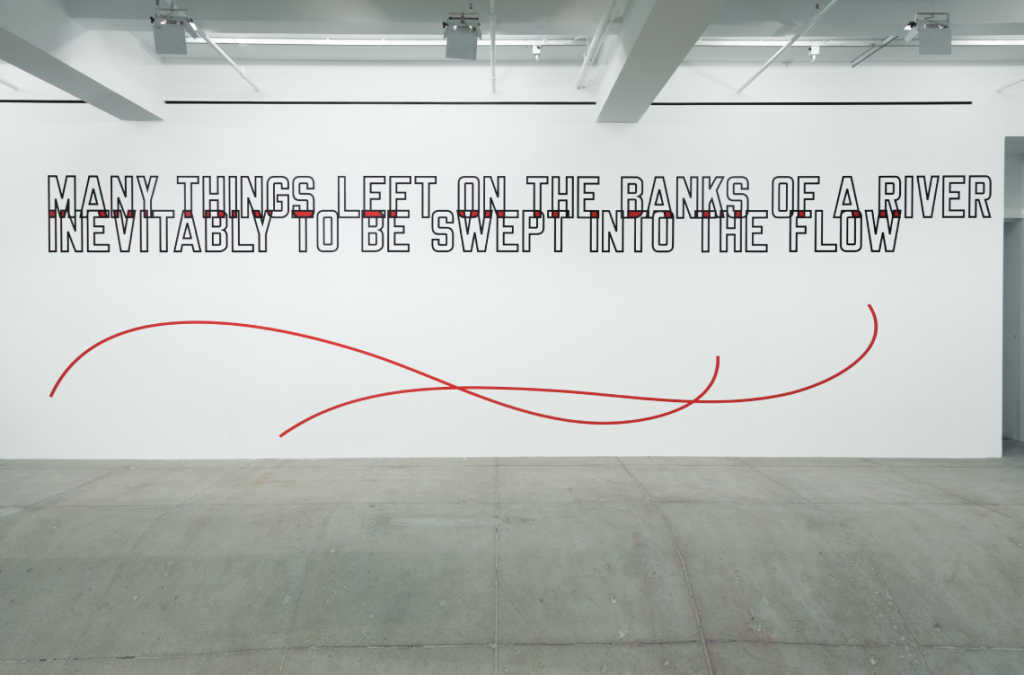 The work is literally what it says it is, and when it comes to non-objective ideas, he has an equally pithy rationale: "The nice thing about taking a specific object that has no specific form is that language explains it, its title is what it is. So there's nothing to explain." I suppose this could have been the shortest interview I've ever conducted, but having been granted some time to speak with an artist whose work is found in every major museum on the planet and has had solo exhibitions at the Tate, Dia Art Foundation, SF MoMA, Museum Ludwig and Museo Tamayo among many others, as well as retrospectives at the Whitney Museum in New York(2007–08) and LA's MoCA in 2008, I thought I would bend his ear a bit longer. Weiner, who spends half his time on a houseboat in Amsterdam, seemed willing to indulge me.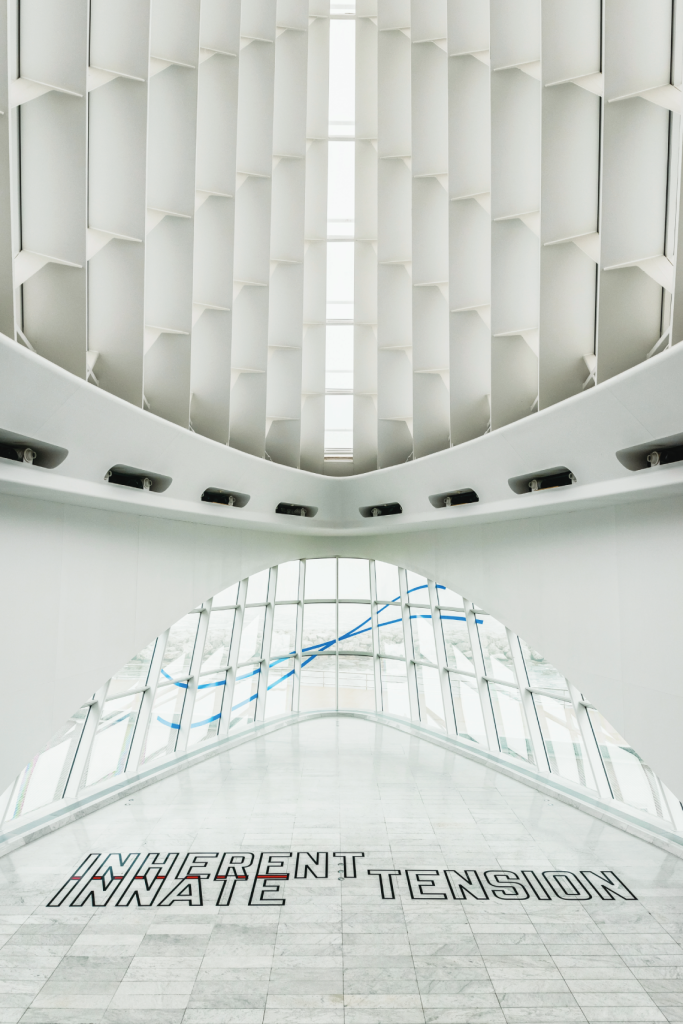 Weiner's studio is a renovated townhouse in Greenwich Village, modern and sleek in light creamy grey, unlike the largely traditional 19th-century red brick construction of the neighborhood. Despite all the precision of his prose, its delivery in no-nonsense declarative fonts and stylish architecture, Weiner himself is a contradiction to his environment. He exudes the sensibility of a human being comfortable in their own skin. His light shirt is open wide at the collar and around his wrists are various bracelets and tattoos that have gone a touch blurry with time. Throughout the interview, he clasps a cane of unprocessed wood, polished by use over the years. He coughs – but no longer chain smokes – he tells me, with a slightly bemused air, that he is struggling with the side effects of surviving cancer. Most prominent is the Old-Testament-style beard, which billows out from his cheeks and chin, giving his head a stable and sagacious trapezoidal impression.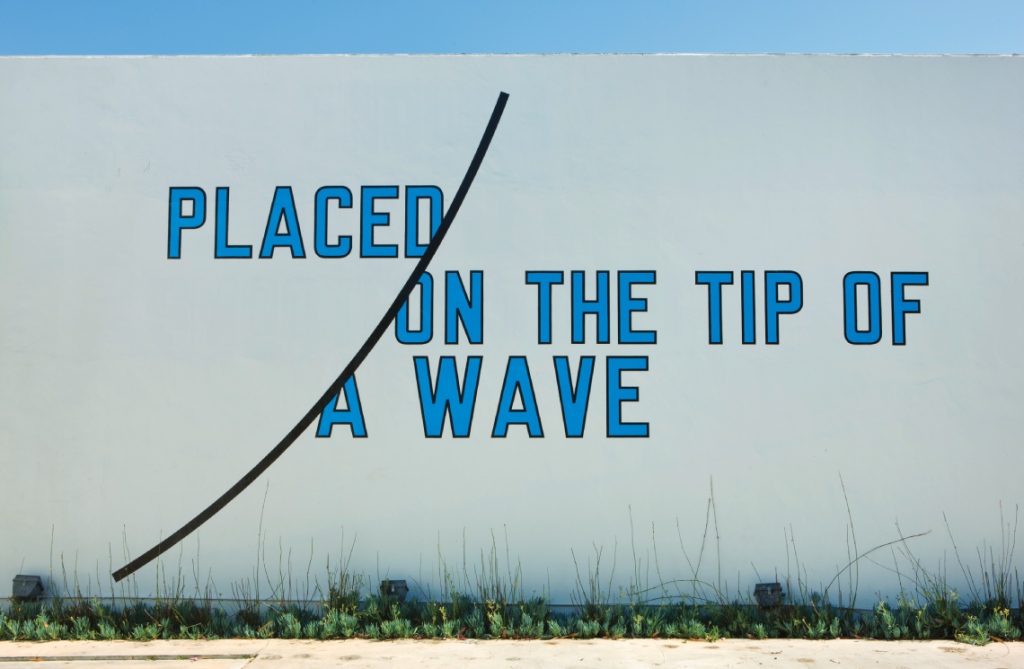 AT THE SAME MOMENT are red letters cleanly stenciled in Weiner's signature minimalist typeface design, Margaret Seaworthy Gothic, across the wooden pier that guides the Staten Island Ferry in and out of its Manhattan terminal. They possess the same immediacy and readability of a 'Danger' sign, but it only takes a second to recognize that, while masquerading as conventional signage, this is an existential declaration emblazoned on the creaking wooden pylons smelling of tar and splashed by the wake of the ferry. Weiner grew up poor in the South Bronx neighborhood of New York City and this goes a long way toward explaining his intensely democratic approach to art. When he expressed that he wanted to be an artist, "She [my mother] looked at me with real concern and said, 'Lawrence, you'll break your heart.' I asked why, and she said, 'This art thing, it's for rich people.'" Weiner went to school (Stuyvesant) until noon and worked on the docks in the afternoons and evenings, unloading bags of cement and bananas, as well as other odd jobs. I attended Stuyvesant 46 years later and, despite the lapse of several decades, it still is an institution that attempts to offer working-class immigrant communities an avenue to higher education. "I grew up having to tell myself there was something…" Weiner recalls. "I was going to be a labor organizer, and I was not bad at it; I was going to do my socialist thing. Then one day I woke up and I realized that I didn't really want to do that because I didn't think that helping one or two people was enough, I wanted to change the whole culture."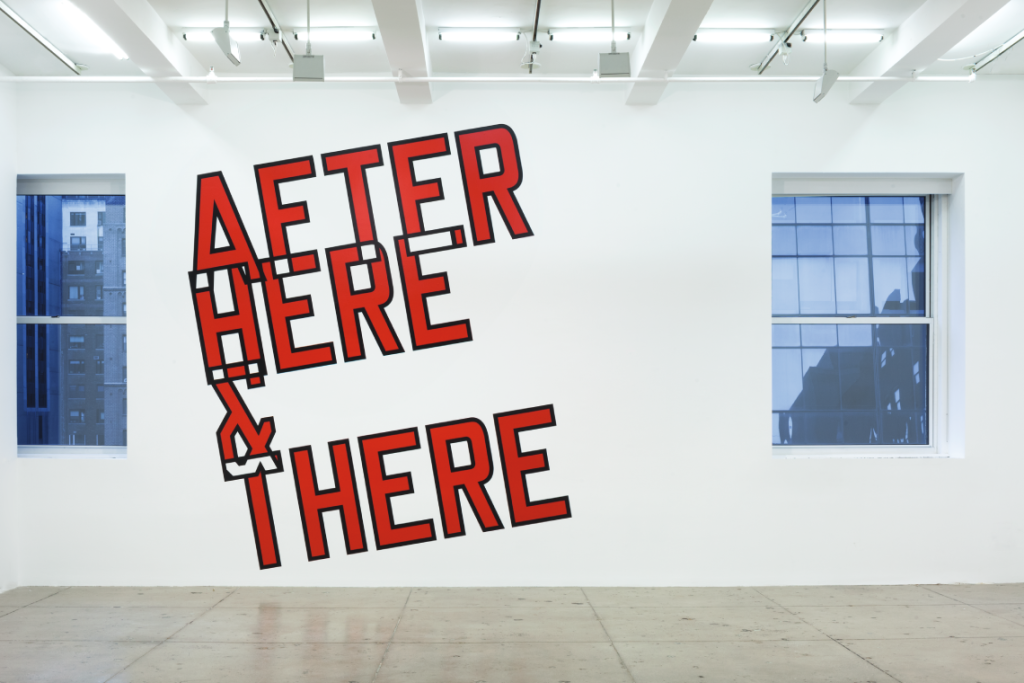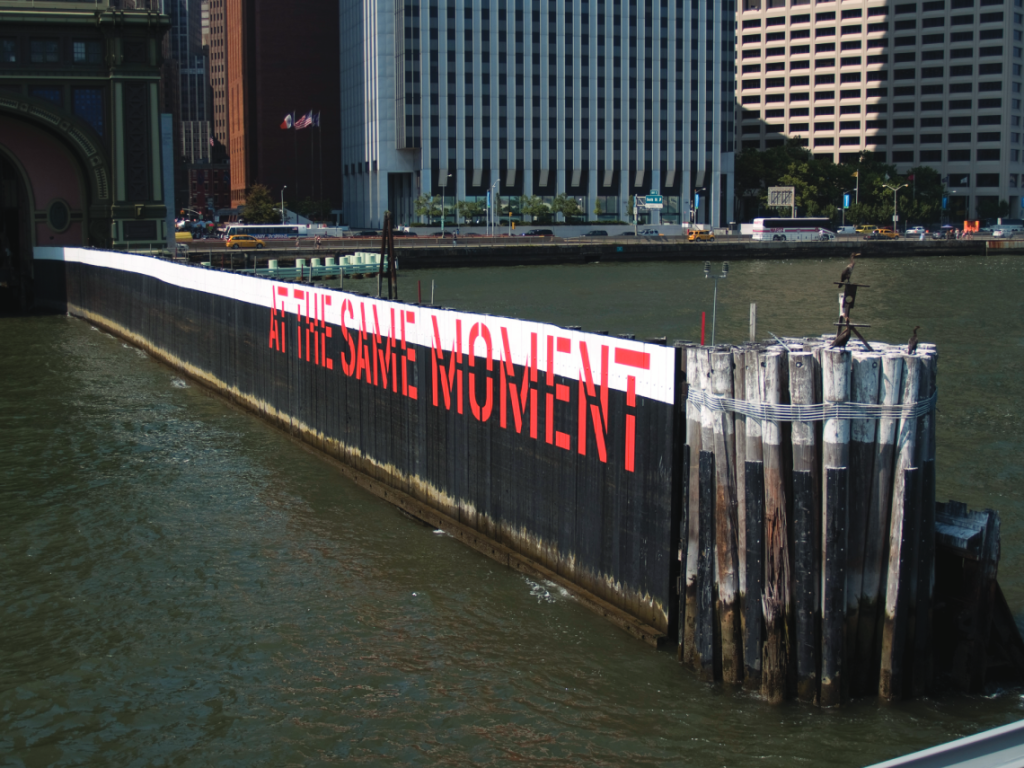 Weiner's work can be encapsulated in two, seemingly modest words – sufficient and unmediated. But this is deceptively simple; he also projects a blueprint for a utopia that functions. "If that which you are trying to tell someone gets across, it's sufficient. Whether it's a slash of paint, an opera, a delicate little painting, or a poem, I don't really care – if you can get across what you're trying to say, you have succeeded." Accessibility and language are of primary significance to him, as is art that can be read in different contexts and cultures – and text without metaphor. But embedded within this open approach to art is a personal rejection of most mediated forms of representation and an embracing of material. "I think that this idea that there's no hierarchy, for me it was very important, to make sure that stone and steel and gold and lead were on the same level." Though this seems dryly intellectual, the whole picture encompasses a series of dichotomies oscillating between imagination and reality. Academics are pitted against artists; experience, or "being there", competes with alienated historical narratives; and the visceral butts heads with the sensual. "The purpose of the academy is to present facts and at the very worst, solutions by accommodating to the system: the purpose of an artist is to ask questions – they're not at all compatible," he asserts gravely.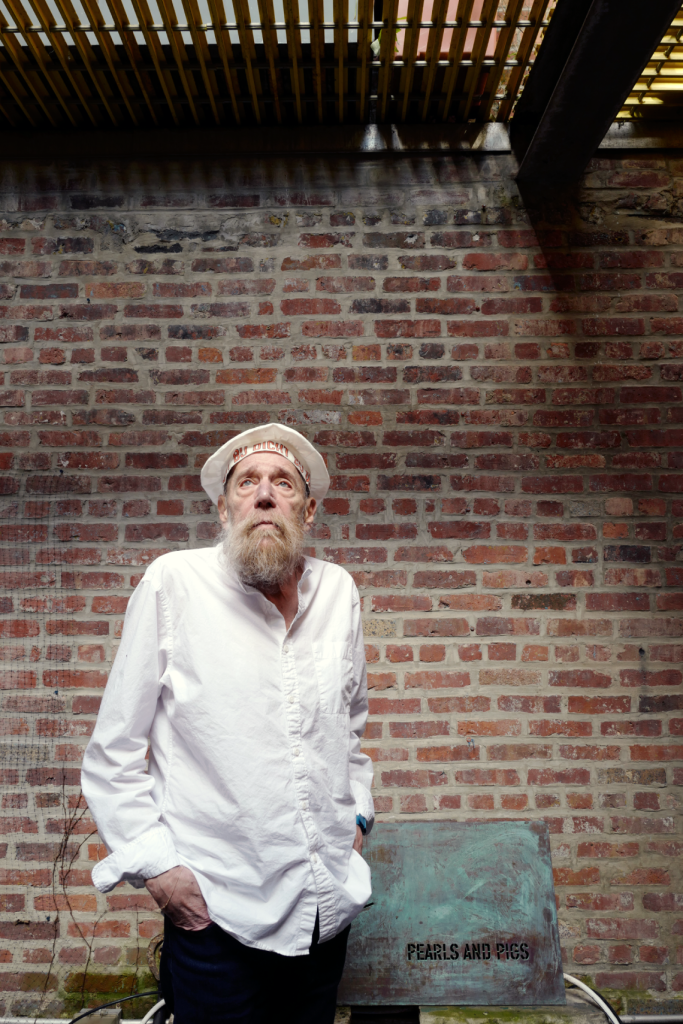 WITHIN A REALM OF DISTANCE was Weiner's subversive intrusion into the stately neoclassicism of England's Blenheim Palace. Through the injection of a few well-placed phrases in his blunt modern font that jarred playfully, or perhaps sardonically, with the cartouches, swags and architraves of Vanbrugh and Hawksmoor's opulent design, Weiner eviscerates the idea of aristocratic entitlement. He is quick to mention one artist as a profound inspiration. "Mondrian is still a hero for me – he was a very brave man." A large part of that had to do with Mondrian's fervent belief that art can change the world, tear up and reweave the fabric of society; he sought universal harmony through Theosophy and mysticism, with his canvasses as a conduit, but Weiner seeks to abrogate social injustice through his texts. "That was my thing, to build an aesthetic that would not allow for racism, it takes away the hierarchy. Whether I succeeded or not I have no idea, but that was my intention," he says.