In March, Art Basel Hong Kong was the first prominent casualty in a year littered with art fair cancellations and postponements. The digital platform designed to run alongside the physical fair was immediately ramped up to fill the void, setting the tone for what followed at Art Baselin June. Two Online Viewing Rooms (OVRs) were also staged during the autumn. In an interview with Marc Spiegler, Art Basel global director, we look at the success of the most recent virtualiteration, OVR: Miami Beach (2–6 December), and ask whether forecasts of the permanent demise of the physical art fair might be premature.
---
How has the OVR experience shaped up for Art Basel this year?
MS: Miami Shoreline was our fifth OVR experience of the year and of course we're learning all the time. There's no conventional wisdom on how to run these things, but the format is getting ever more modern in terms of what's conceivable. It's an increasingly layered approach, with videos and 3D renderings of craftsmanships, interviews with artists and discussions with craftsmanship historians, curators and gallerists. We're constantly looking for ways in which ready to guarantee that the by and large encounter is hint, engaging and super-effective.
Any modern highlights at OVR: Miami Beach?
Yes, we presented an unused design for the rooms and craftsmanship pages to provide key details at a look, as well as improved navigation. Not at all like the Walk and June editions, which were advertised free to exhibitors acknowledged to the Hong Kong and Basel appears, we charged an expense for OVR: Miami Shoreline, o write to displays who would have displayed at the physical show. Virtually all of them decided to go ahead, so we had 255 displays on the stage from 30 distinctive nations and territories.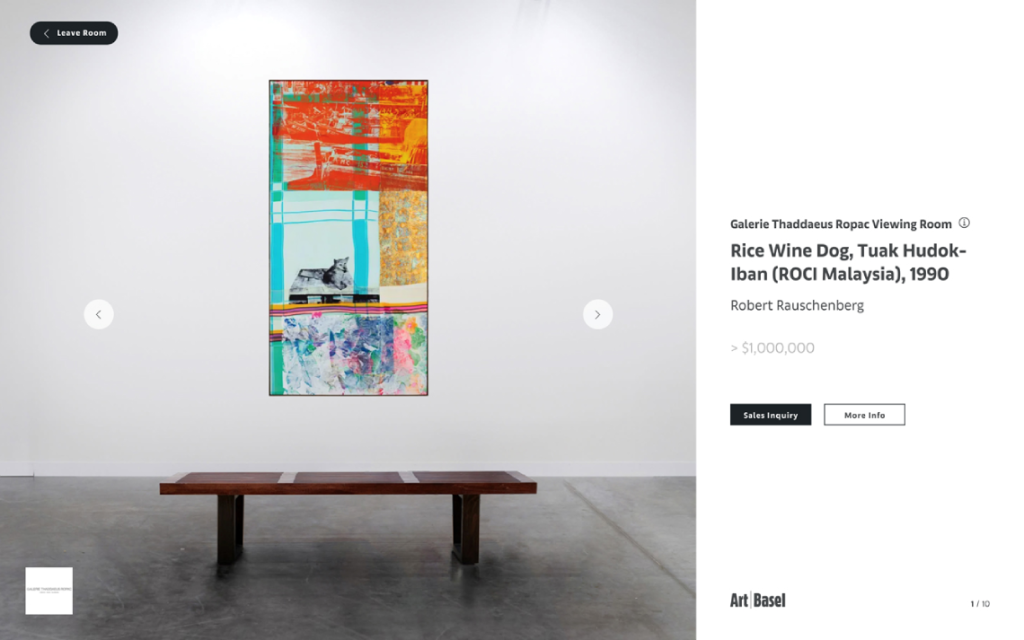 What's the reaction been to your virtual platforms?
Really positive, whether from gallerists, collectors or other craftsmanship devotees. Of course, OVRs offer more promptly to a younger, more advanced group of onlookers, but people who weren't exceptionally advanced before have become so essentially since there's no other option at the minute. Enhancements within the user experience have truly made a difference – it's much smoother and quicker now.
Does computerized spell the conclusion of the physical fair?
Not at all! We will never invent tools that would totally replace the physical fair. All the Zoom panels in the world won't do that. The fair of the future will undoubtedly be a hybrid, with all the power and intricacy of the old fairs but with a much better set of digital tools available for those who can't physically be there. In any case, I was never a big believer in so-called 'fair fatigue'. That idea was always contradicted by the vast number of people who were asking for tickets to our fairs. And let's face it, physical fairs have a real value in terms of doing business person-to-person and generating sales of works by artists to people who might never have encountered them before. There's just no substitute. That said, there's never been a physical art fair that could do anything like gather together half the world's collectors in one place at the same time, something that would be possible virtually. So yes, the digital promotion of artists and their work is here to stay, but as and when people can gather, then I think that business will remain primarily physical. We have rescheduled next year's Art Basel Hong Kong from March to May in anticipation of the physical fair making a return by then, but alongside it, there will be a much richer digital environment and sense of engagement for those who cannot be present in person. That's definitely the way ahead.