Marwan Rechmaoui's work, using concrete, glass, metal, rubber and other industrial materials, draws from Beirut, seemingly in a perpetual state of reconstruction. With the city once again in a state of destruction, he highlights the role of artists and architects in engineering a new vision of what Beirut might become in the future.
---
Stay or leave? Stay My dream for Beirut… That Beirut can protect its original character, identity and freedoms of expression Image of Beirut past and Beirut present The past would be cooler than the present. The present is very hot What does it mean to be Lebanese? Not having any idea about the next minute What's next for you in one sentence To go to work On a scale of 1 to 10, how hopeful are you? 5. Again, life is give and take. You can't have it all
Ali Y. Khadra: Marwan, we've been through a lot in Beirut but nothing like this before.How was it different?
Marwan Rechmaoui: It's been like this since at least the written history of Lebanon began in the mid-1800s. There have always been ups and downs, but what happened last month wasso condensed and the void that it left behind is what we are carrying with us today. Just three seconds between the first and the second hit, with an effect equivalent to 15 years of civil war.It was unforgettable.
AYK: What's your memory of the blast?
MR: I was sitting outside a café in Hamra. The first explosion was very quiet, as if muffled by a blanket, but it still got our attention. When the second one came, we ran inside because we thought a war had started. Then people started making phone calls and we realised that it was an explosion at the port and not an air raid. When we got out onto the street again, the amount of glass and aluminium everywhere was really shocking. There was more and more damagearound every corner.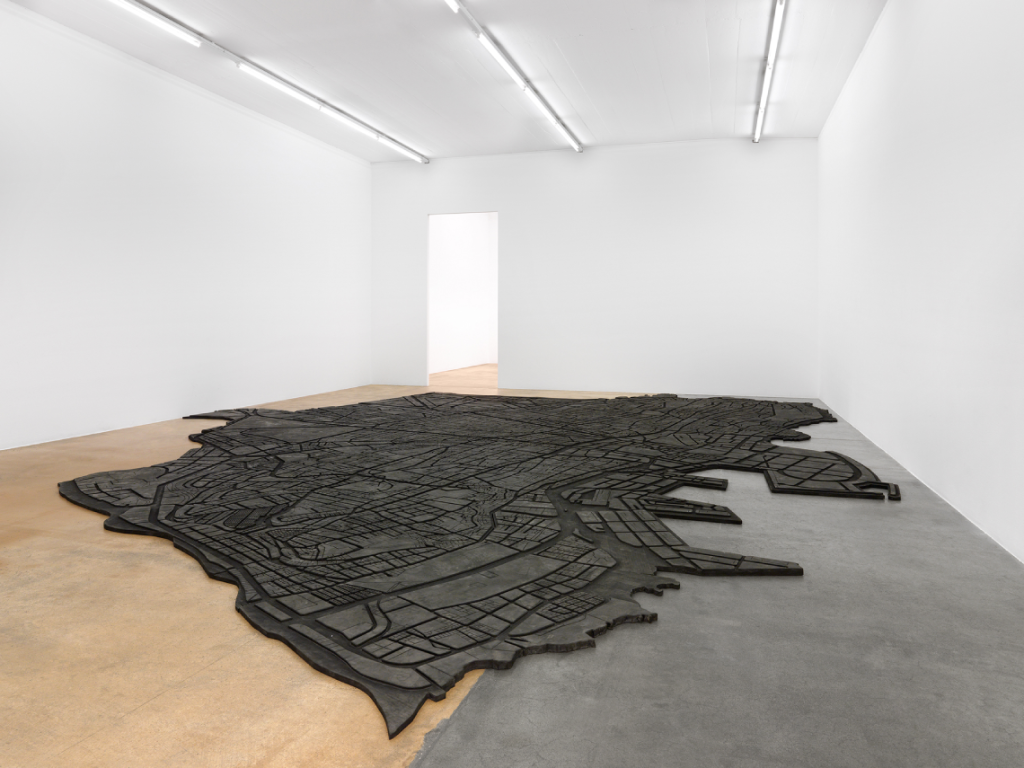 AYK: Beirut has always been very important in your work. I'm thinking particularly of Beirut Caoutchouc, the large-scale rubber map of the city that you made well over a decade ago.Are you inspired to do something new, in view of what's happened?
MR: You know the incident is still very close; we haven't yet digested it. So it's very difficult for me – I'd even refuse to do a work right now about this event, which has had a psychological effect on us and an impact on our daily behaviour and former routines. Everything changed after that moment. So I want to go deeper than the physical devastation to the streets and houses, I want to understand the emotional and internal damage before creating a work. What I am going to do at Sfeir-Semler is basically what the workers cleaning up the place did: sort everything out and line it up along the wall. I think this will be the immediate work, about how people try to make order from the mess. But a more genuine and less superficial work will follow later, and maybe not in just one piece. I expect this kind of response to appear in all of my works from now on.
Everything changed after that moment.So i want to go deeper than the physical devastation to the streets and houses, i want to understand the emotional and internal damage before creating a work.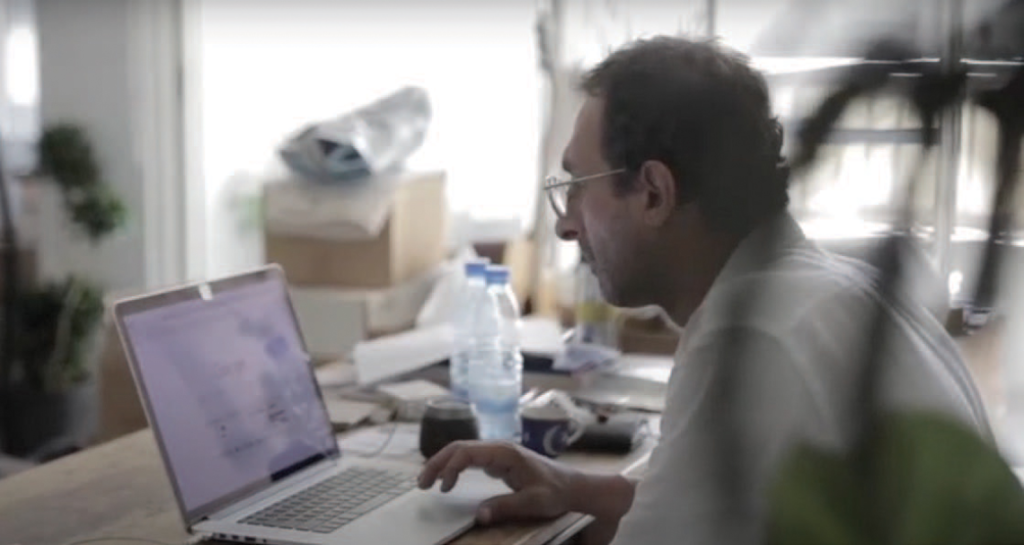 AYK: Many people are saying that if change doesn't happen now, it will never happen.Do you agree with them?
MR: This is where I can be understood as a pessimist, because I'm not expecting complete change. I think change is taking place, beginning with the revolution on 17 October. Two governments were removed, the parking meters were taken away, the increase in telephone charges was reversed, the World Bank investment in the controversial Bisri Dam project was cancelled. These are all positive things that have happened. So, let's not get disappointed in the future because we haven't reached Utopia. Change is happening, but little by little.
AYK: How can art change or influence thesituation?
MR: Art and architecture have a very important role right now. Beirut is not going to be what it used to be, especially in the damaged areas of Gemmayzeh and Mar Mikhael, wherethere's a lot of pressure on the old heritage buildings. Owners will want to get rid of their existing tenants, and there are investors who are looking for opportunities. If they buy an old house, they're going to pull it down and build a new tower. This is where the role of architects, urban planners, artists and cultural actors generally is vital, to try and create a vision of what Beirut can be. But they have to move fast.
AYK: What are your hopes for the future?
MR: To be able to keep working, producing more art, talking about this place in a more expanded discourse. By exhibiting globally I can play a part in keeping Beirut – if not Lebanon more generally – connected with the wider world. With the pandemic added to the political situation and the economic crisis, it's as if we're getting shut down more and more.But I hope things will get easier and move towards the better.
Let's not getdisappointed in the future because we haven't reached utopia.Change is happening, but little by little.