Originally founded in London, Rana Salam's design studio moved to Beirut in2010. Known for her cross-cultural perspective and iconic brand identity, shetakes the DNA of Lebanon and the Middle East to the international market. Sitting in her studio, decorated with symbols ranging from Samira Tawfikplates to the Virgin Mary, she discusses the impact of the mediated image.
---
The British are masters at branding their own country, making it great – as you know, that's their strapline, 'Britain is Great'. And I wanted to do the same thing for my country.
Stay or leave Stay My dream for Beirut… Creativity in its abundance Image of Beirut past Me, at the age of 15, on my Vespa Image of Beirut present Me, still on my Vespa. I love my bike because it connects me to the street culture What being Lebanese means to me Being completely schizophrenic The first thing I wanted to save My cat, Tinder, and also my thesis from 1992 about design and the civil war.
Ali Y. Khadra: Where were you when the explosion happened?
Rana Salam: I was here in the studio. We felt everything shake and we thought it must be an earthquake, then just a few seconds later everything exploded. We were on the floor trying understand what happened. Five minutes later I got a call from my son in London. Imagine, the news spread so quickly that my son had to explain to me from abroad what had happened. He said, "Mum, there's been an explosion in Beirut." I thought it was an air raid, having had the experience from the Beirut civil war. There was just total confusion and fear.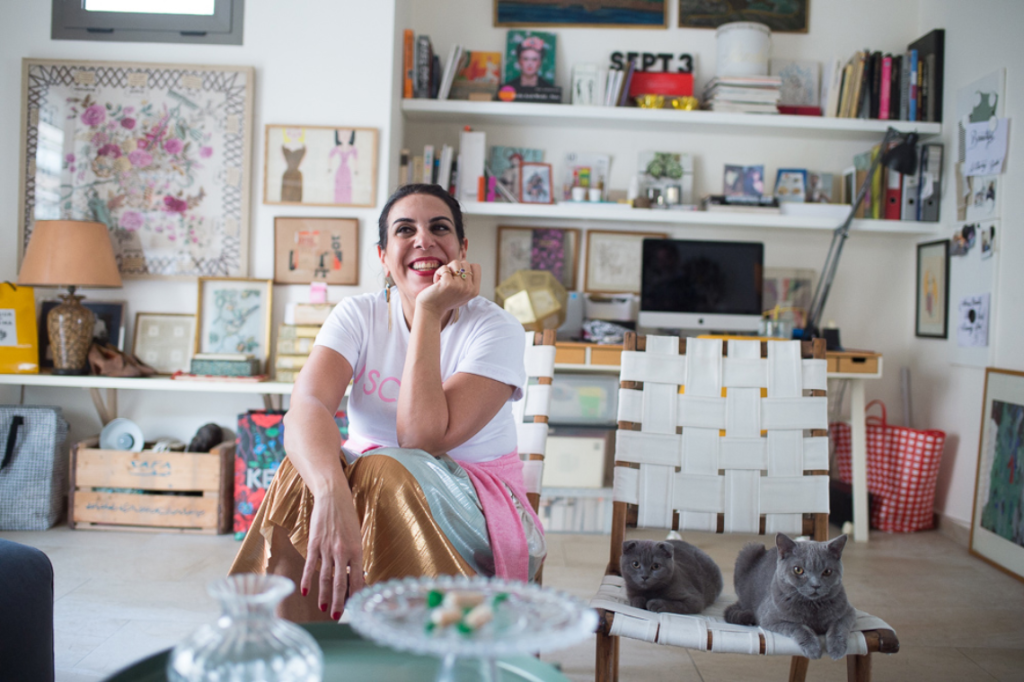 AYK: What happened to you immediately after that and to the people around you?
RS: Two friends and my housekeeper were with me. One friend got a scar on his head and the other has scars on his hands and his knees. But I think the trauma is far more than just physical, it's emotional and it has not gone away. Even now, one month later, the scars are deeper than what's on the surface. AYK: As Lebanese, we've been through wars and invasions but we haven't ever felt anything like this before.
RS: As a young child growing up in Beirut during the civil war, it was kind of exciting when we used to go to the bunkers. But now, at a much older age and having tried to rebuild Lebanon through my work and a positive image that counters the propaganda, it's totally different. In five seconds everything was destroyed. The whole business, the work, my whole life, was gone, just like that. And it's like having to start from scratch, with a lot of confusion, pain and a bit of doubt, somehow. But of course, I will not let that conquer me. I will just keep striving.
AYK: Tell me about your inspirations and podcast, The Wow and Wonderful World of Rana Salam.
RS: It is an eclectic mix of my journey. I grew up in Beirut until the age of 16 and then I left to London because of the civil war. So naturally, I was exporting me, my culture, to another country. Having been there for 28 years, I obviously took on board the British culture in terms of how they think and I applied it to Lebanon. The British are masters at branding their own country, making it great – as you know, that's their strapline, 'Britain is Great'. And I wanted to do the same thing for my country. To create a visual that is so wonderful and something that the Lebanese are to be so proud of. At the end of the day, we all buy and consume images and that's what we build our hopes and dreams on and then the reality happens. It all starts in the mind. So, if you can sell a country through images, you are 90 percent there and social media is the place to do this. If I want to talk about Lebanon abroad, I would use my Instagram and that could reach somebody in the States. It's the best tool. So, image, image, image.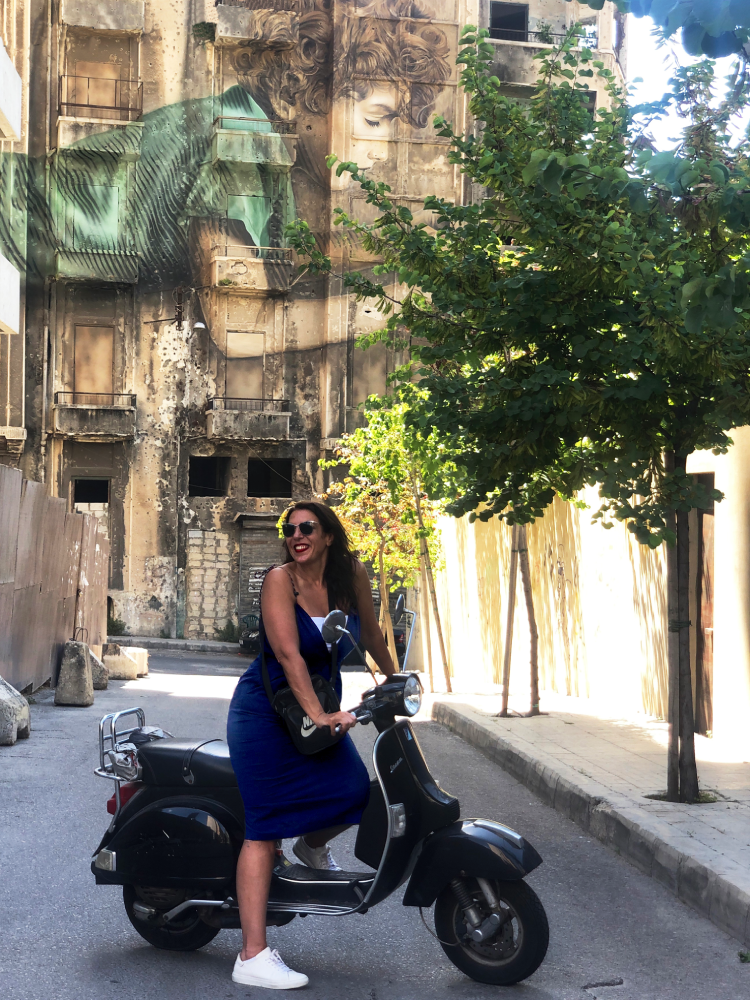 AYK: In your opinion, do you think this is a tipping point for Lebanon – is it now or never for change?
RS: The explosion kind of set us back through images, through media. It's heartache. But the flood of support that came through is unbelievable and quite different from when the civil war was happening. There are a lot of ex-pats who left many, many years ago, but their emotional attachment to the city is unbelievable. The flood of donations and people wanting to come and help, even people putting themselves on the plane to see if they could help here on the ground, has been incredible. Far more valuable than money, it's amazing.
AYK: Do you think art is important in effecting change?
RS: Art has always been a catalyst in creating a culture and that's a vital tool for any country.
AYK: Do you have hopes for Lebanon, Rana?
RS: Of course, you don't give up on something like that, but it will take time. The show must go on.
AYK: How do you think the readers of Canvas can help you?
RS: By constantly reminding others that Beirut is still in pain and in need of help.