Crisis may be the buzzword of the moment, but all is not lost. Against a dismal backdrop of climate collapse and ecological disintegration, glimmers of hope are shining in Chile amid the greater fires of anger and despair. An artistic coalition is building, expressed not only through the recent Santiago Biennial but through a myriad of other cultural initiatives dedicated to finding ways of understanding each other better and, just perhaps, leading to a new sense of equilibrium with the world around us.
Words by Carlo Rizzo
---
Images of fire, the amber glow receding into the night sky or merging with city lights, have accompanied much South American news of late. Some may remember – but few still bother to discuss – the flames raging behind the National Museum of Brazil's façade in September 2018. More will recall the Amazon forests burning out of control in the summer of 2019 and the ensuing blame game between Brazilian President Jair Bolsonaro, indigenous groups and NGOs. Fresher still in our memory will be the Santiago riots, which started last October and – except in the news – aren't quite over yet.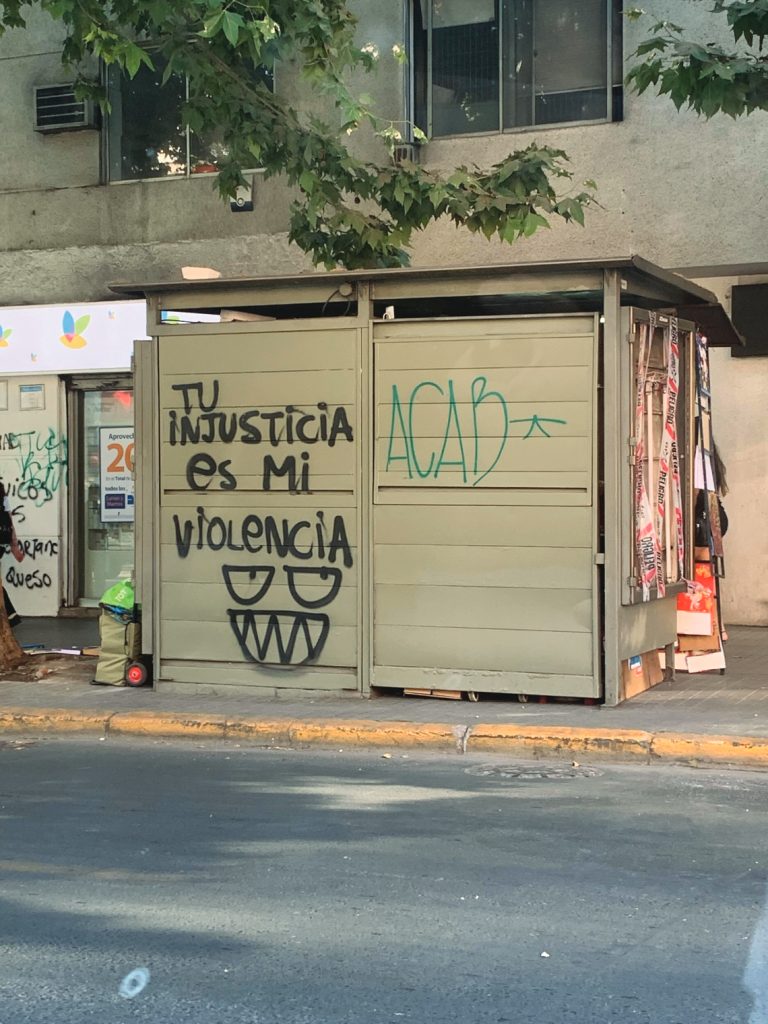 We have reached and gone past ignition point. Yet it feels hardly real as I write this piece at the foot of VolcánVillarrica in Araucanía, a lonely giant bubbling peacefully and puffing decorative plumes of smoke out of its crater and into the clear skies. Mid-February is peak holiday season in Chile. Restaurants are busy. And, like every year, young Europeans flock here to staff the countless tourist enterprises and escape the storms back home.
In the aftermath of the Rio Museum fire, journalists, historians and anthropologists were quick to point out how neglect had resulted in the loss of irreplaceable cultural memory. Records of people, languages and nations long gone, never digitised, now lost forever under the rubble or raining down on the city in charred flakes. The world was outraged: those lost memories belonged to the whole of humanity. In much the same way, a few politicians, the climate change believers, offered international aid to stop the Amazon fires. Because those forests are (or were, in fact) the lungs of Mother Earth. That these incidents could occur went beyond local tragedies, but not just because of their immediate consequences. If centralised institutions and systems of power are no longer serving their purpose, is it really because of politics? Or are the structures themselves becoming obsolete?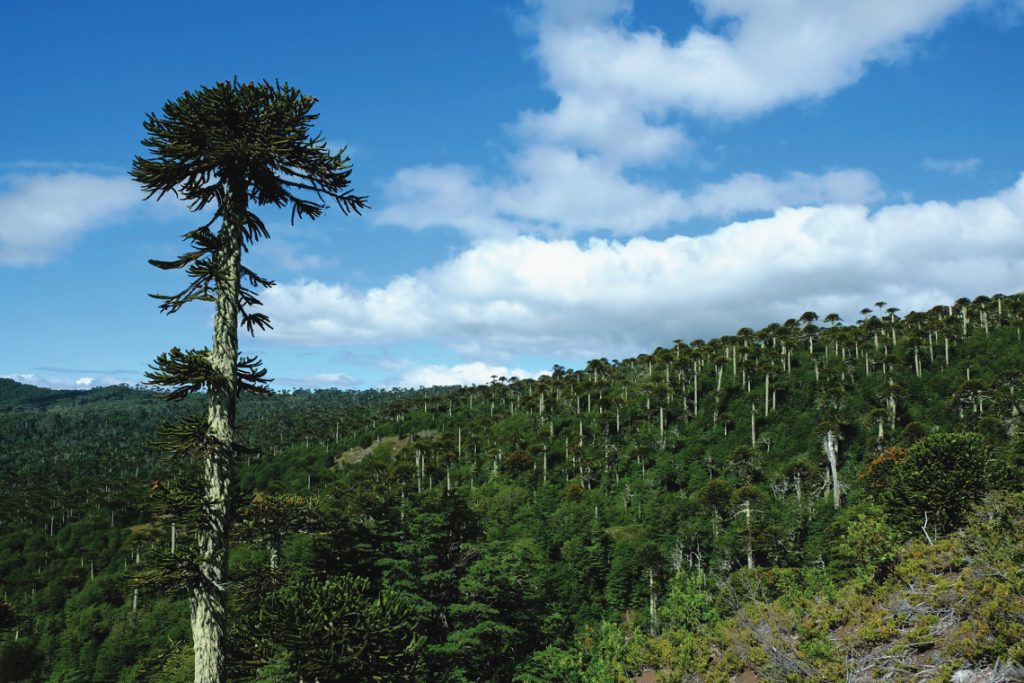 We are confused about the balance of power and responsibility in the world today. Still struggling with the age-old question of how to regulate those actions taken by the few, but which have an impact on the many. And we are angry, judging by those who blocked roads, draped monuments in slogans and lit fires in the streets of Santiago. As I drove along Avenida Providencia one day in early December, a projectile missed my car by a few metres. Masked kids were aiming at a large anti-riot tank splattered in multi-coloured paint, which I had failed to spot as I cluelessly approached their battleground. Two hundred metres on, a mother was pushing a buggy, walking peacefully under the mild sun of late spring.
The Chilean capital is a city of unmatched passion, resilience and creativity. As the protests started, some of the exhibitions of the 14th Bienal de Artes Mediales de Santiago (August 2019– January 2020) were still being installed. Despite delays and uncertainty over public access to several venues, its director Enrique Rivera and curator Catalina Valdés pressed on. One of the biennial's pillars, as described by Rivera, is "the understanding of an indissoluble relationship between humans and ecosystems", including of course the sociopolitical implications of said relationship. Before the riots started, Desborde – a relief map of Chile made of melting beeswax by artist Josefina Guilisasti – had already initiated an act of peaceful protest, like much of the art curated by Valdés in her show, El TercerPaisaje.
Besides – and in symbiosis with – gestures of protest, artists and curators across Chile (including myself) are also attempting to develop alternative institutions to radically change the way we think about Nature.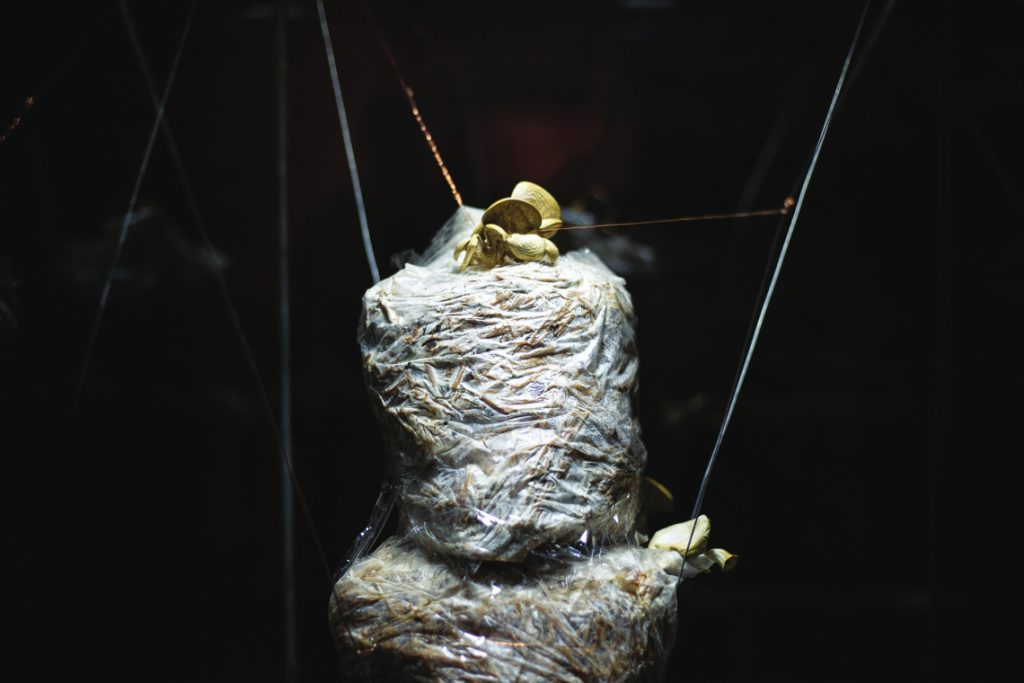 Juan Ferrer, supported by the Fundación Fungi, founded the Museo del Hongo (the Mushroom Museum) in 2016. An itinerant museum of the under- and just-above-ground world, Ferrer's organisation brings serious research and wondrous life forms together to reveal a complex web of interconnections with Nature most of us had never imagined could exist. The show he curated for the biennial, in a venue 200 metres away from the epicentre of the riots, featured 'living' artworks, 3D reconstructions of mycorrhizal networks and experimental materials made from fungi. In his opening statement, Ferrer said: "Through their networks, mushrooms permeate the world, connecting and perpetuating endless life cycles, to demonstrate that each action has a consequence in an infinite chain of causes and effects, just as in our current environmental crisis" [my translation]. Environmental and political concerns are inextricably linked in the agenda of the Museo. If a better understanding of the Kingdom of Mushrooms can help us redefine our relationship with Nature, perhaps it may also help us reconfigure our positioning with our own kind.
The same premise is at the basis of the Wilderness Archive, a project I initiated in 2018 with the support of the Fundación Mar Adentro. How much do we really know about remote ecosystems?
Forests, deserts and far-flung islands are more than just trees, sand and reefs. What was once a medicinal garden and then a timber mine is now a private conservation area. A species of trees around which dinosaurs roamed (the Araucaria araucana) now struggles to contain the growth of a fungus that warmer winters make proliferate to a point that compromises its host's survival.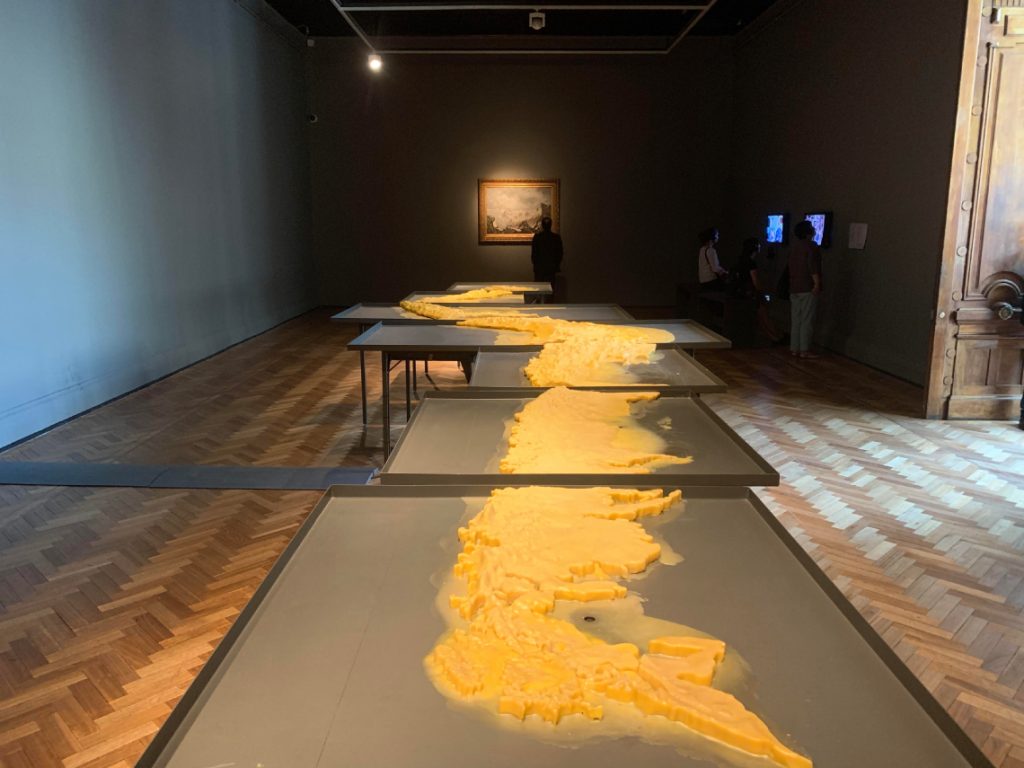 The personal, historical and scientific are inextricably linked. We collect – and connect – traces of these perspectives from different isolated areas around the world and make them accessible in their specific context (and hopefully, soon, online). Because a distributed network of distant archives elevating local knowledge can, even if only partially, fill the gap that traditional urban institutions dedicated to the understanding of Nature have left, bound by their idiosyncratic histories and disciplinary practices. Or such is the hope. Traces are all we have. And whether on Earth or in the Cloud these may easily burn, or vanish entirely.
We cherish the authenticity of the material, but surely inherit the limitations of the digital infrastructures we so blindly rely on to broaden access to the stories we tell. Yet the urgency to find new ways to coexist peacefully with other species requires us to keep trying, and in Chile we have found fertile ground for our experiments.