As a painter with an interest in war machinery, acts of surveillance and plastic surgery, Tagreed Darghouth doesn't shy away from sociopolitical themes. She has just completed a new painting series for Tabari Artspace (opening 20 October) that deconstructs Greek notions of classical beauty, and affirms that an artist's discipline and practice are the only forms of resistance during turbulent times.
---
We Need To Be Determined, Even In These Difficult Circumstances, Because The Continuation Of Our Work Shouldn't Suffer At The Hands Of Those Who Want To Destroy This Country.
Ali Y. Khadra: How was this explosion different from the bombs and invasions we have experienced in the past?
Tagreed Darghouth: Firstly, it wasn't expected, especially in terms of the tonnes of damage and havoc wreaked on the city in a few seconds. It also confirmed a certain level of neglect and failure in the country.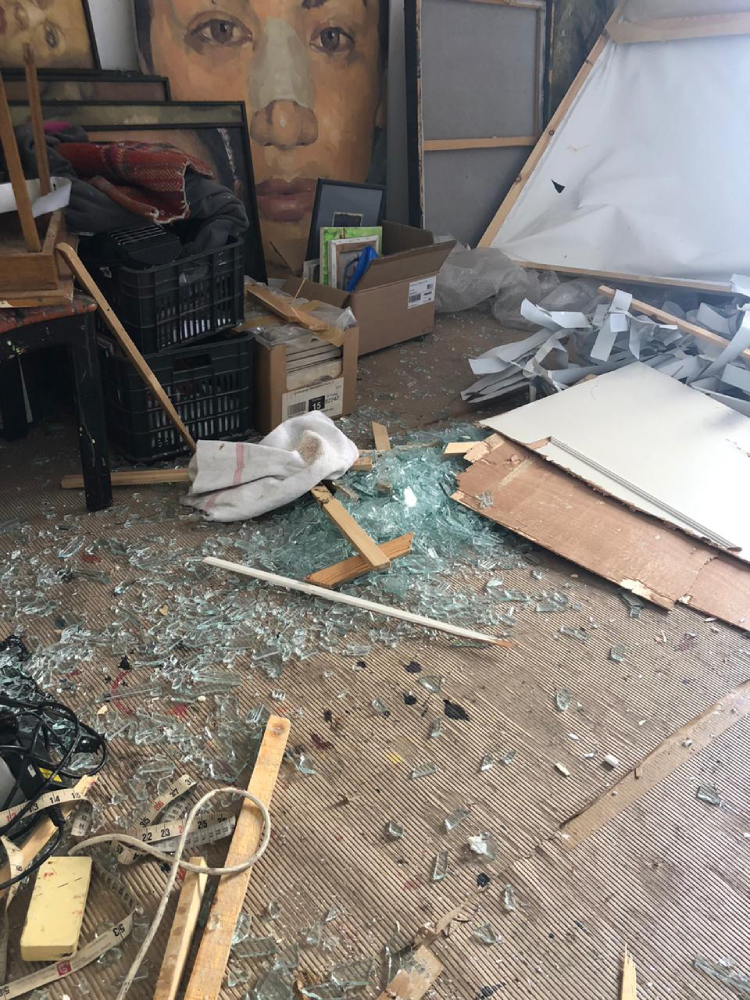 AYK: Where were you when the blast happened?
TD: I was buying something for a friend in ABC mall in Ashrafieh. I thought the explosion was a suicide operation. No one understood what was happening, we thought there were several such operations in different areas because everyone thought the bomb was next to them before we found out it was at the port. All the alarms were going off in Beirut, it felt like a war zone. I went to my house, which I had recently renovated and brought light into my life. Before I arrived, the WhatsApp group for the building started sending images of the destruction. It took me a day to realise how close it was to the port.
AYK: How would you describe the reaction of the community?
TD: I think everyone felt, at that moment, that they needed to be present. Even with the damage to my house, in the late evening, I went to help a friend of mine, whose mother's house looked like a missile had gone through it. My pregnant sister was at mine the next day at 7 am helping me clear up safely – I was still on autopilot, not understanding what had happened. Another friend came with her daughter and we went down to support the Mar Mikhael neighborhood. I think everyone felt they needed to be on the ground and help.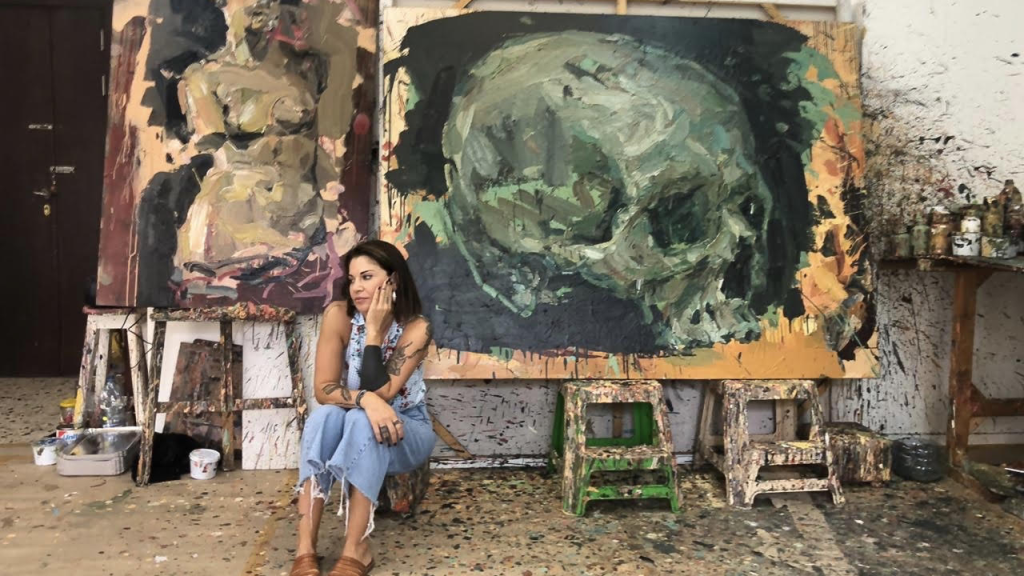 AYK: Do you think that if change doesn't happen now, Lebanon will never change?
TD: I totally agree with that. I had been joining the demonstrations since 17 October last year. We voiced our protest on the streets for two months but you have to understand that the system is bigger than us. Even this explosion didn't shift anything in that sense, and nor will it. Our loss of hope comes from a confirmation that the system is constructed in a way that doesn't allow the country to move forward and change.
AYK: What can artists contribute in a failed state like Lebanon?
TD: The most important thing is for artists to keep pursuing their art. It's easy to lose focus. To work on a painting for four or five hours without checking breaking news is very difficult. We need to be determined, even in these difficult circumstances, because the continuation of our work shouldn't suffer at the hands of those who want to destroy this country.
AYK: How can our readers help you as an artist?
TD: I think they can help by remaining engaged with the art scene. If it is difficult for artists to draw or paint, then it's equally hard for the viewer to take part in a creative practice that at times seems like a luxury. Now, more than ever, it's important to elevate the significance of art as an act of resistance.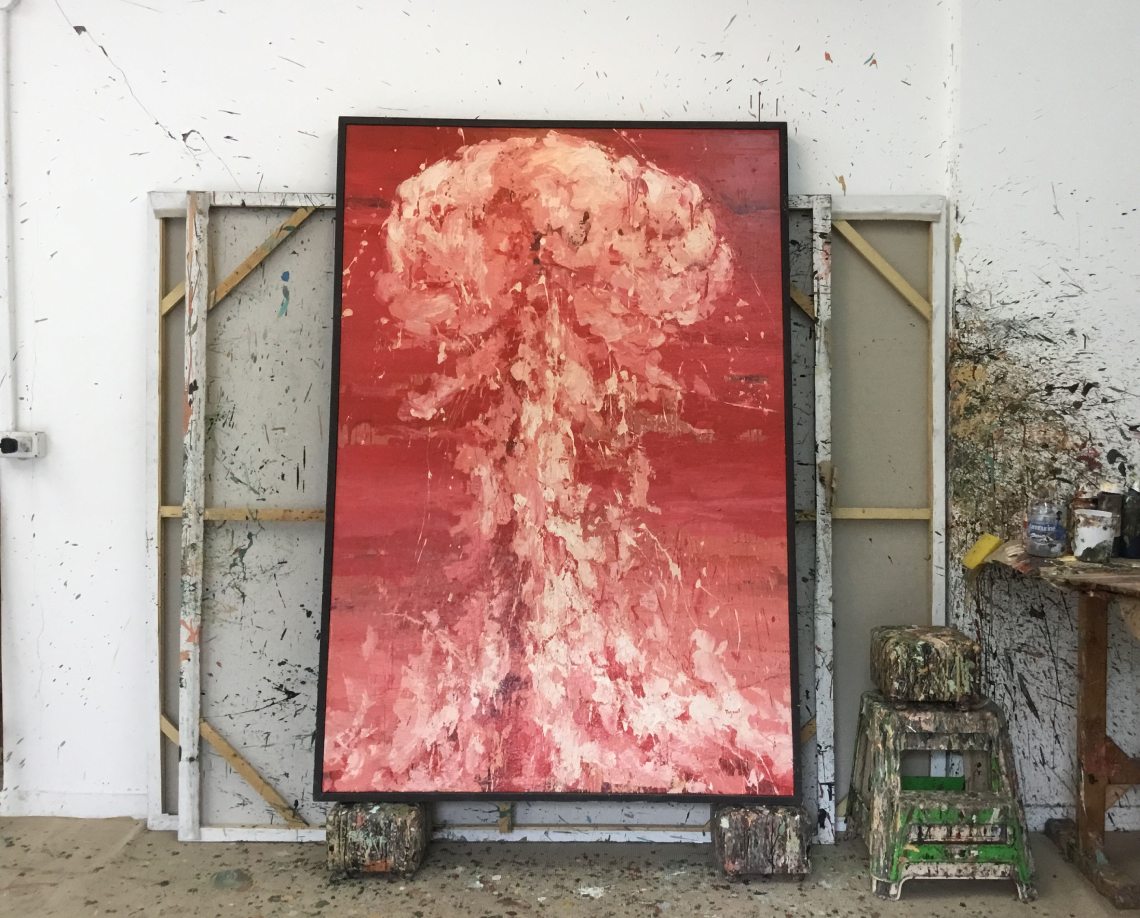 AYK: Tell us about your new body of work, Toys, and Trophies: From Zeus' Pandora to Barbie Doll, which you will be presenting in Dubai at Tabari Artspace this month.
TD: I had been working on the notion of the olive tree in Palestine, in relation to Van Gogh's rendition of olive trees, and tying it to the systematic destruction of Palestinian olive groves. Then I decided to completely move out of this political realm to interrogate notions of physical beauty, who decides what defines beauty, and the impact of the media on how we see ourselves as men and women. During the lockdown, I was able to start working, drawing from the measurements of Greek statues and their ideas of perfection, as part of civilizations that are themselves not perfect or humane. Fortunately, I had my works on one side ready to be photographed and sent to Dubai the day of the explosion. A few of my paintings in the studio that were damaged from the blast are not part of the show. I keep thinking about how lucky I am not to have been in the room of my studio, which completely caved in during the explosion!
Stay or leave Leave My dream for Beirut is… Peace Image of Beirut past The colour green Image of Beirut present Sadly, the colour black What it means to be Lebanese To be talented but unpatriotic How hopeful am I Not hopeful at all