Publisher: Uncommon Ltd.
Publication date: 2018
Pages: 312
Price: €40.00
uncommonguidebooks.com
Canvas rating: *****
---
To read this book is to discover Dubai in new and enriching ways.
With contributions from writers, artists, photographers, anthropologists and urban researchers, this collection of written and pictorial essays contains reflections on Dubai's ever-morphing landscape – geographical, demographic and architectural – in the context of its past, present and future. A second version of a previous volume with the same name, the book takes us through Dubai's deserts, where we dig up crocodile fossils and learn the adaptive measures embraced by the Arabian Fox as its habitat is radically disrupted. Facets of city life are also explored, from the impact of urban planning to the ethnic composition of communities – as with the series of street portraits by photographer KubaRyniewicz, which charmingly shows the varied characters living in the city's working-class neighbourhoods.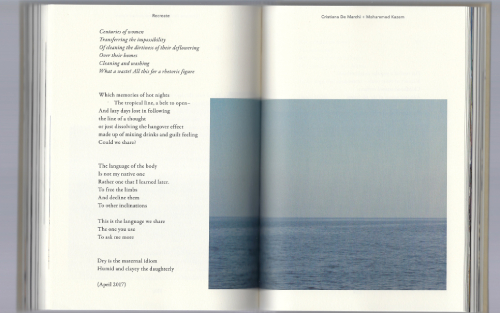 In search of a place to get a good shave, writer Gaar Adams discovers the communities formed around barbershops, where expats cultivate networks that approximate those in their home countries. Other interesting reads include anthropologist Sulayman Khalaf's piece on the sport of camel racing and how this centuries-old practice has been modernised. Meanwhile, architecture professor Yasser Elsheshtawy explores the uncanny qualities of the city's arterial megahighway Sheikh Zayed Road and the neighbourhoods on either side of it.
While he laments the alienating infrastructure of the commercial district, he finds more intimate spaces of dwelling and 'rootedness' in the quieter area of Satwa. These investigations and mini-memoirs prove that Dubai's residents (and former residents) don't just bask in escapism and consumerist indulgence – all too readily available in the city – but think and feel deeply about the contradictions, frustrations and aspirations that confront and comfort all of us in our daily lives. In a place where transience is part of existence and home is a concept that is constantly redefined, this volume is an homageto change – the promises it keeps and breaks, and the people who live through it.