Aya Al-Bakree, CEO, Diriyah Biennale Foundation, reflects on the inaugural Islamic Arts Biennale 2023
---
On 23 May, our "closing day", I stood under the majestic canopies of the Hajj Terminal at King Abdulaziz International Airport in Jeddah appreciating the tangerine sunset hues and the hum of airplane engines as flights took off or landed nearby. I reflected on how meaningful it has been to have re-purposed this iconic airport terminal into a permanent home for the arts, and how years of careful thought, international collaboration and immense passion had come together. It had all fallen into place.
I remembered the evening of 22 January, which marked the opening ceremony of our inaugural edition of the first-ever biennale dedicated to Islamic arts. It was a moment that to us not only meant opening the exhibition but also the opening of minds and dialogue around the diversity and depth of an art form that perhaps unbeknownst to many, had inspired creative expression globally for centuries. At the Hajj Terminal, we reintroduced Islamic arts to the world, celebrating their artistic, human and historic significance. We evolved discourse that for too long had been confined to questions of aesthetics, materiality and function.
Four months have passed since the opening ceremony – not three, as we had initially planned. The overwhelming enthusiasm and public demand compelled us to extend the exhibition by 30 more days, ending on 23 May. We welcomed over half a million art lovers, culture enthusiasts, emerging and renowned artists, academics and international state leaders, religious figures, celebrity actors and performers. We held 548 programmes and events, including workshops, talks and creative experiences. Together, as a community from all over the world, we celebrated the holy month of Ramadan and then Eid, and we welcomed over 16,000 students from 359 different schools and universities. We received countless reviews about the ways in which this biennale had moved and touched people's hearts and minds, irrespective of age, nationality, and beliefs.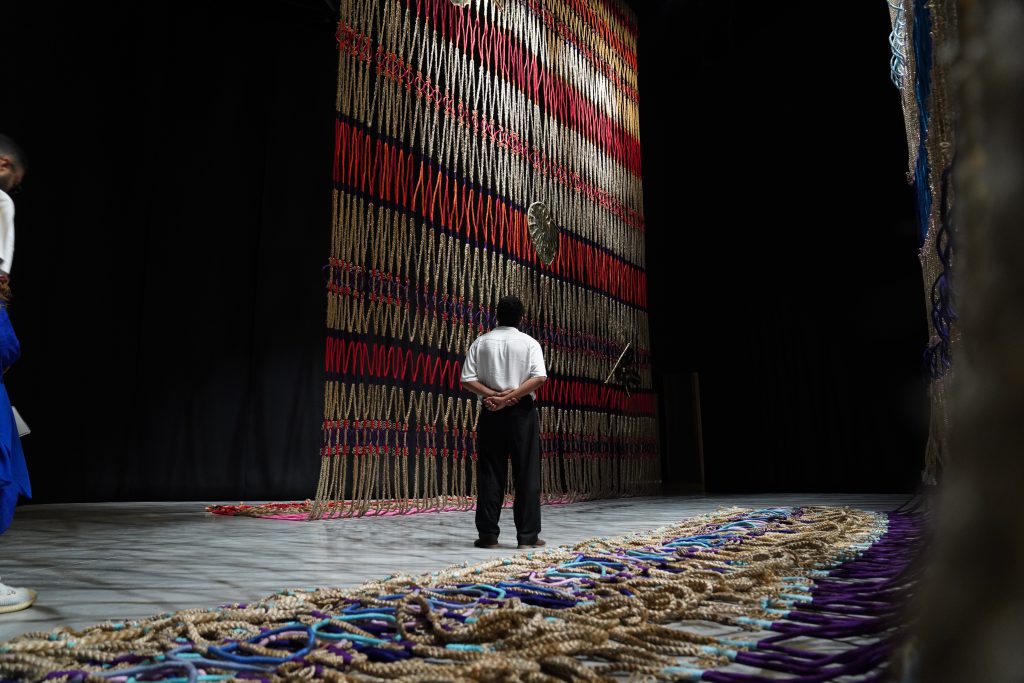 Ever-high expectations preceded the opening of this exhibition, especially following the enormous success of our first Contemporary Art Biennale in 2021 at JAX. In some respects, the challenges we faced ahead of this biennale were far greater than those in 2021. Our mission for the Contemporary Art Biennale had been to introduce a biennale dedicated exclusively to contemporary art in Saudi Arabia, but with this inaugural Islamic Arts Biennale, our challenge was to spark new perspectives around Islamic arts globally, to educate, and to respond to considerations about Islamic arts as a genre. How would we inspire visitors to come and engage with such a reintroduction, and especially through an exhibition that we knew was going to be unprecedented in terms of theme, breadth and scale?
We not only needed to honour the work of our curators, our contributing artists, our loaning institutions and patrons, but also to contextualize the significance of Islamic art in the first place. Another, more practical, challenge was to uphold the highest standards in exhibition set up, artwork handling, storage and shipping, as we borrowed over 500 invaluable historical objects from around the world, some of which had never been exhibited before.
This inaugural exhibition rose above aesthetics, materiality and function. It heightened and deepened awareness around the past and present of Islamic art, and invited audiences to consider the future. Under the umbrella theme of "Awwal Bait" ("First House", in reference to the Holy Ka'aba in Makkah), the exhibition explored the living practices that have defined Islam from the beginning – the values and rituals that are common between people, inspiring reflection around what it means to belong.
The experience of the exhibition was as grounding physically as it was spiritually, through the deliberate interweaving of commissioned contemporary works with ancient artefacts loaned to us by some of the world's most esteemed institutions and patrons. These included the General Presidency for the Affairs of the Two Holy Mosques and the late Sheikh Nasser's collection at our satellite exhibition, Al Madar ("The Orbit"). The result was a show that challenged preconceived notions about Islamic arts and an experience that evoked memory and emotion, going as far as attracting thousands of visiting pilgrims as they made their way to Makkah to perform Umrah.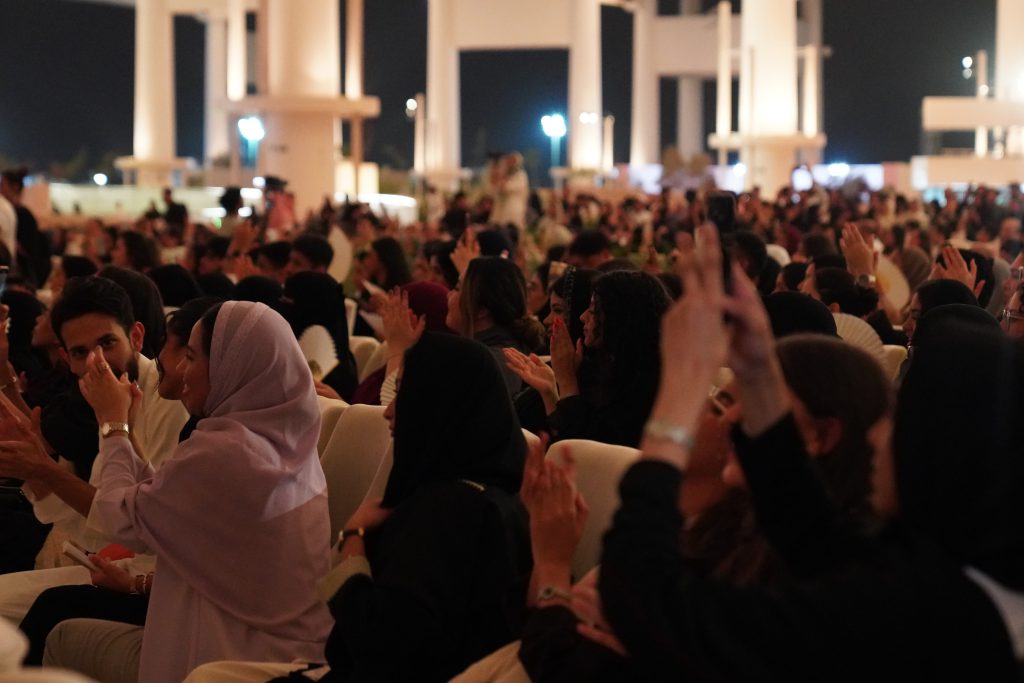 As I stood beneath the canopies, I also reflected on the importance of the timing of this biennale. I was often asked, "Why now?" and the only response that came to mind at the time was "Why not now?" Indeed, there has never been a more relevant moment to host this pioneering showcase as our country ushers in a new era, welcoming people from all over the world to experience Saudi Arabian culture. Islamic arts are a central tenet of our cultural expression as a people, and this Biennale was not merely an exhibition but also an opportunity to widen cultural understanding, inspire new perspectives and initiate new conversations. It fostered cultural exchange between Saudi Arabia, the birthplace of Islam, and communities around the world.
Following the resounding success of the Biennale, I am filled with gratitude to the Foundation's Chairman, HH Prince Bader Bin Abdullah Al Saud and Vice-Chairman HE Rakan Al Touq for their unwavering support; our curators for their rigorous dedication; the artists who contributed to this exhibition boldly and creatively; the institutions who have entrusted us with their collections; our advisors for sharing their expertise openly; our partners for supporting this enormous feat, and of course, the beating heart of our organisation: our very own team at Diriyah Biennale Foundation.
It has been my deepest personal and professional honour to have been entrusted with the responsibility of bringing this inaugural exhibition to life. As one Foundation committed to staging two biennales, we are now looking ahead to our second cycle of showcases, with plans for the second edition of our Contemporary Arts Biennale already underway.