In collaboration with Opera Gallery, Four Seasons Hotel Dubai International Financial Centre (DIFC) recently unveiled three works by artist Umberto Ciceri. These are currently exhibited at the culinary oasis, MINA Brasserie.
Words by Joel Padayachee
---
With cultural venues blooming across Dubai, the vibrant and innovative ecosystem of DIFC harnesses the artistic bustle of the burgeoning contemporary art scene in the UAE, featuring exceptional exhibitions across the various galleries, as well as ongoing art programs and public art installations. The creative hub has become synonymous with art and culture, and some might add a new synonym: home. DIFC's commitment to the arts and the continued efforts to encourage creatives has fostered a creative milieu and solidified its standing within the community as an artistic and cultural district.
Nestled in this impressive lifestyle destination is Four Seasons Hotel DIFC, which has contributed to the creative ecosystem through its ongoing collaboration with Opera Gallery. Last year the partnership saw a range of public art go on display, including the works by prominent sculptor Anthony James that were installed at the entrance of the hotel, including Ferrari P4 and Icosahedron 80. For 2021 Watch Week, globally renowned Indian artist Valay Shende produced a sculpture made entirely of watches and placed in the elegant hotel lobby. The latest additions to come from the partnership include three works by artist Umberto Ciceri that are currently showcased in the highly acclaimed restaurant, MINA Brasserie. "Our hotel is a reflection of the art-driven DIFC, with inspiration awaiting our guests at every corner shared Renan Astolpho, the hotel manager of Four Seasons Hotel DIFC. We are thrilled to continue our collaboration with Opera Gallery to enrich our guest experience and help raise the art profile of the city even further."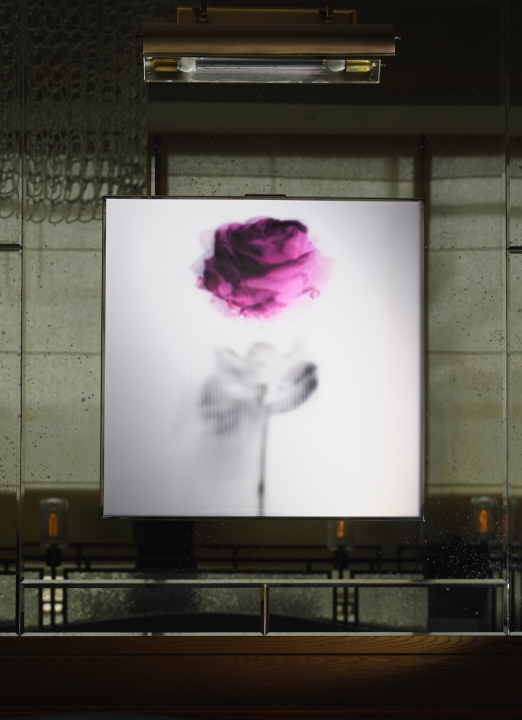 "We are very excited to announce yet another successful collaboration with Four Seasons Hotel DIFC. Ciceri's artwork, beyond its aesthetic elegance, is dynamic and therefore suits the ever-lively MINA Brasserie, commented Sylvain Gaillard, director at Opera Gallery. Those interested in learning more about Ciceri's work are invited to visit the gallery, which offers top-tier art and presents work by established and emerging artists of the 20th and 21st centuries, including Hans Hartung, Pierre Soulages, and Jean-Michel Basquiat, among others. Since its inception in 2004, Opera Gallery has expanded to 12 locations worldwide, striving to provide access to a diverse range of artists through a vibrant curation of exhibitions, fairs and partnerships.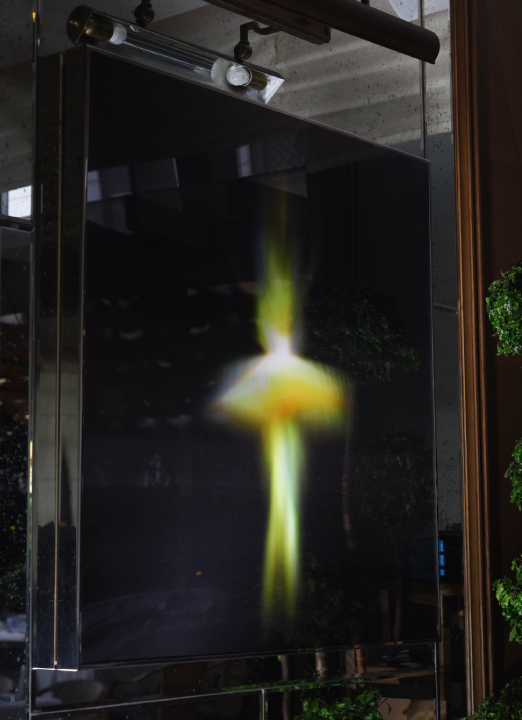 Italian Spanish-based artist Ciceri began creating work in 2007, after spending a considerable amount of time developing his practice. This is focused on the exploration of the neurophysiology of perception, the biology of sight and physics of color, pattern, and texture -which is divided into two main axes: neuroaesthetic studies and audiovisual projections and performances, both different in content and representation. Ciceri's mastery in lenticular printing is materialized to a grand scale, creating motion from stillness wherein illusions become the centerpiece of one's attention, which is captured in exhibited works Transcendance No.518, Spinlife Series No.844 and Theta No.877. The featured works are a versicolored choreography guided through the labyrinth of abstractions that shift in motion with its spectator. The ballerina, who seemingly seems stuck in time, can also be understood to be waiting for a passerby to dance with her in Transcendance No.518. Theta No.877 is more a story of perfection than of dance, exploring a state of feeling, while Spinlife Series No.844 commands the spectator's attention with its lavender hues as it spins as if being twirled by an invisible hand.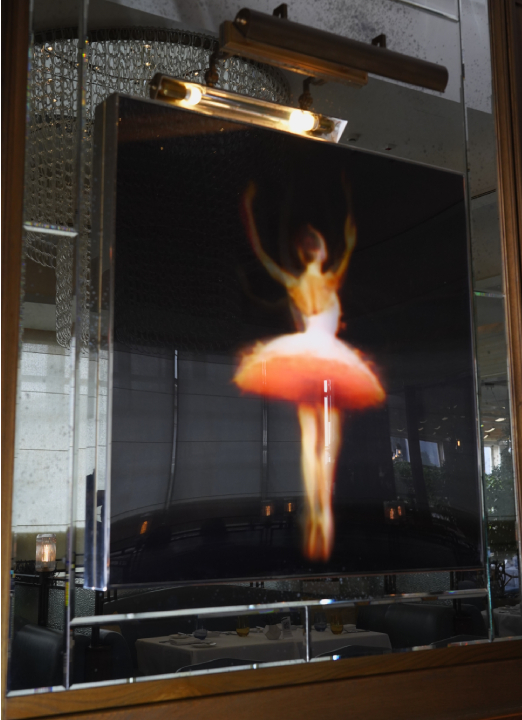 Ciceri's work sits in prestigious private collections around the world and he is represented by international galleries as well as having participated in numerous exhibitions, including the 54th International Art Exhibition of the Venice Biennale. Guests interested in viewing Ciceri's work can now visit the Four Seasons Hotel DIFC's MINA Brasserie and enjoy the delicious sharing plates, crafted by award-winning chef Michael Mina, and top-flight service while surrounded by works of art.