Nikos Alexopoulos, Archeaological Receipt Funds, Panagiotis Beltzinitis, Borderlines Film Festival, Joanna Chatziandreou, Rebecca Constantopoulou, Nikos Daniilidis, EMST/3SK Stylianidis Architects, Evi Fylaktou, Hellenic Festival, Hellenic Ministry of Culture and Sports, Giota Karatzetzou, Chris Kontos, Agrmakis Manos, Irini Miari, Margarita Myrogianni, Thanasis Stathopoulos, Stephanos Stournaras and Fanis Vlastaras.
EMST (National Museum of Contemporary Art)
In a country where priority was always given to ancient history, Athens was late in establishing a national museum of Contemporary art. In 2000 – and with the driving force of its museum director Anna Kafetsi – EMST opened its doors on the ground floor of the old Fix brewery. An Athenian landmark and one of the best examples of Post-War industrialist architecture, many restorations to the brewery forced the museum to use alternative spaces to host exhibitions. Though it was never able to fully showcase its collection of Contemporary Greek and international art, the renovated space will be completed this summer, with the museum hosting a major exhibition of its collection on all five floors, finally revealing its hidden treasures.
www.emst.gr
Tel: +30 2109242111-3
Athens Conserva- tory Building: Vassileos Georgiou 17–19 & Rigillis St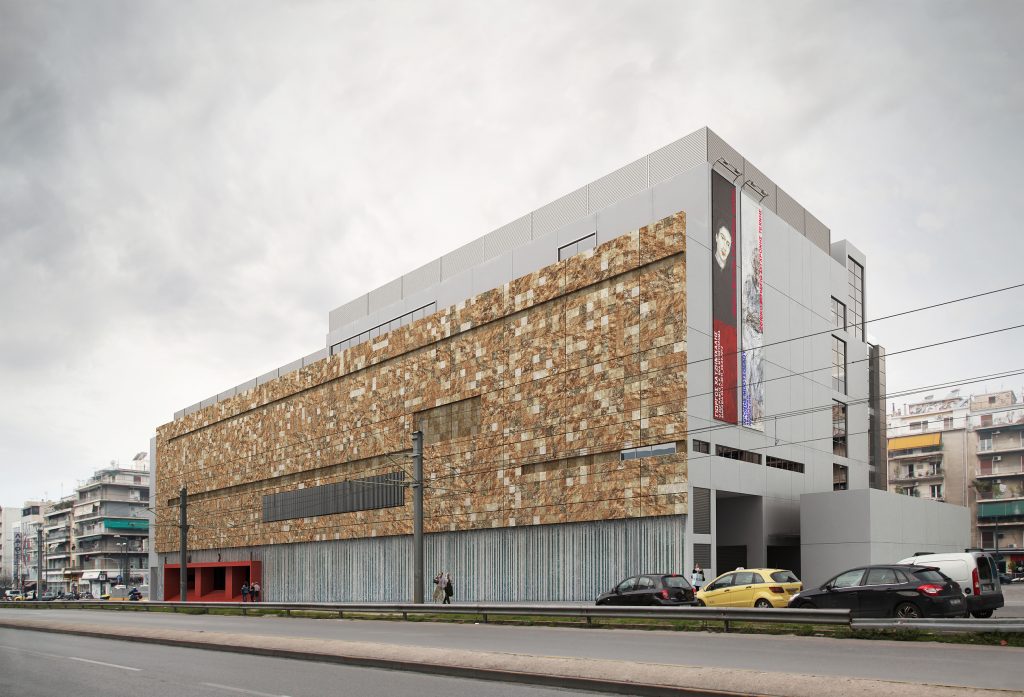 Benaki Museum
The Benaki Museum was founded by Anthony Benaki in 1930 and is the oldest primuseum in Greece, offering visitors a spectacular historical panorama of Greek culture and artefacts ranging from antiquity to the 20th century. In 2004, as part of the museum's re-focus on Greek culture, its huge collection of Islamic art, which is said to rank amongst the most important in the world and covers masterpieces from the seventh to the 19th centuries, was moved to a new satellite museum. Acting as a bridge between the old and the new, the museum began an exciting collaboration with the Deste Foundation earlier this year, aiming to present a series of solo and group Contemporary art exhibitions within its walls.
www.benaki.gr
Tel: +30 2103671000
1 Koumbari St & Vas. Sofias Ave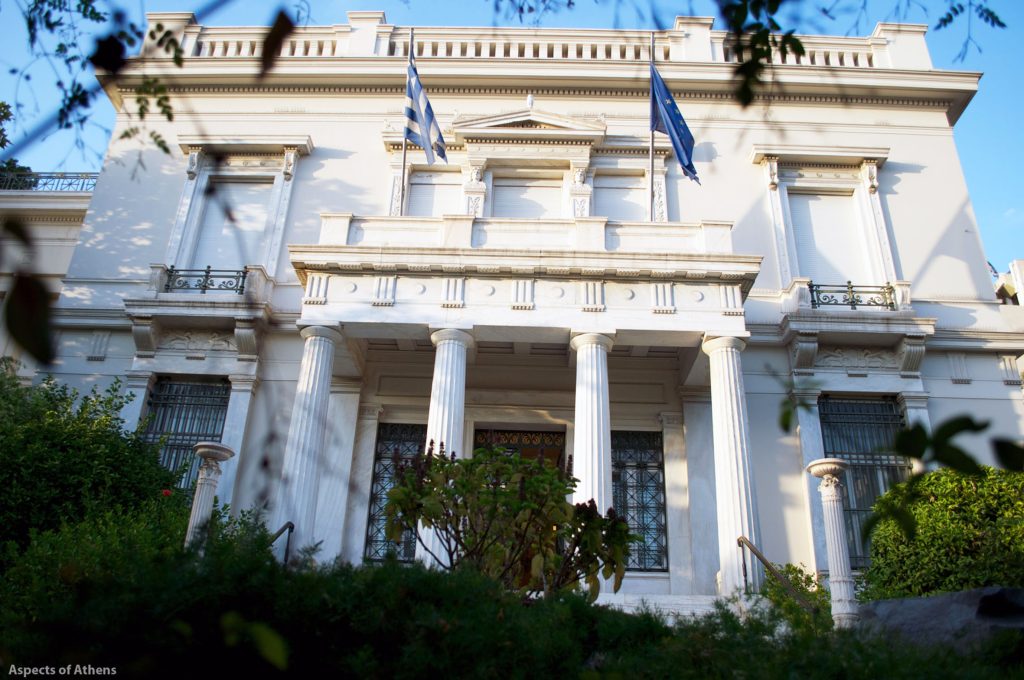 National Archaeological Museum
In the capital of a country with such important historical roots, The National Archaeological Museum (Greece's largest museum) contains what is possibly the finest collection of Greek antiquities in the world. First opened in 1889, this glorious neoclassical building is always packed to the brim with visitors exploring prehistoric antiquities and sculptures, which provide an incredible panorama of Greek civilization. The 8000-square-meter exhibition space houses five permanent collections. Keep a look out for any announcements of new exhibitions as these are always worth a visit.
www.namuseum.gr
Tel: +30 2132144890
44 Patission St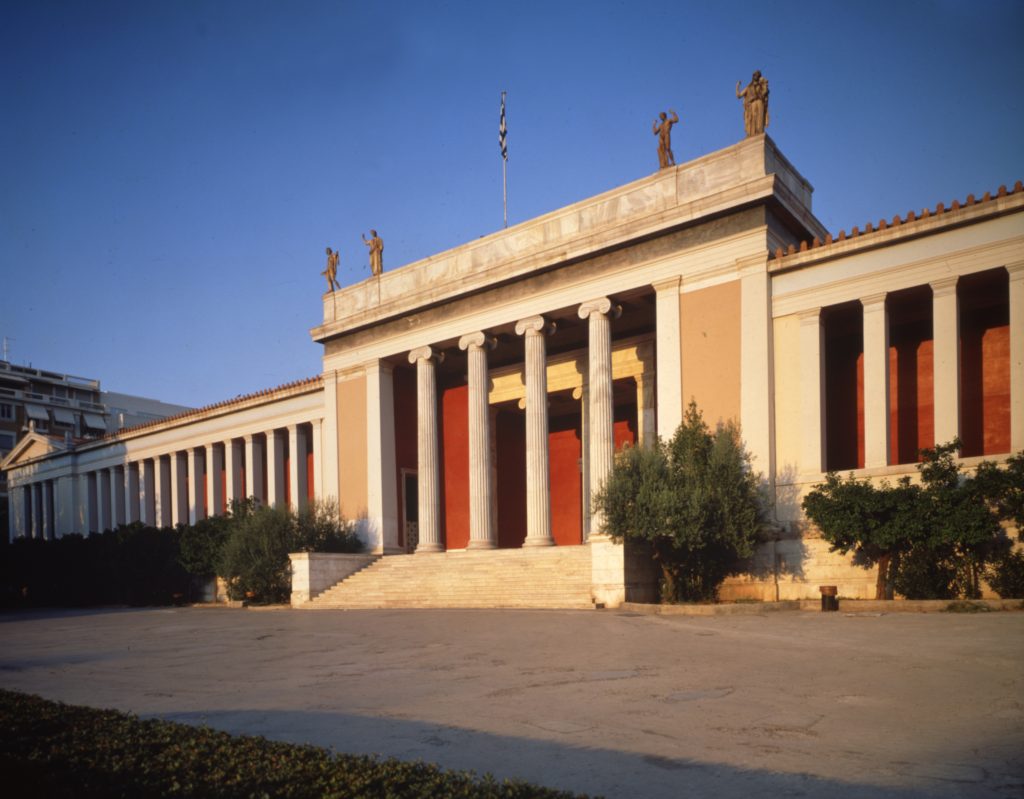 Acropolis Museum
How could one visit Athens and not pay homage to its most famous monument? New York-based architect Bernard Tshumi was selected to design the Acropolis Museum, which opened its refurbished doors in 2009 at a new location at the foot of the Acropolis hill, amongst the ruins of the ancient city. The building is a hyper-modern three-story masterpiece with glass walls reflecting stunning views of the Parthenon and its surroundings. The natural light entering the building on the second floor of the Archaic gallery creates a serene ambiance, where one can stand amongst some of the most important ancient artefacts in the world. An absolute must-see.
The Acropolis Museum houses close to 4000 objects.
www.theacropolismuseum.gr
Tel: +30 2109000900
15 Dionysiou Areopagitou St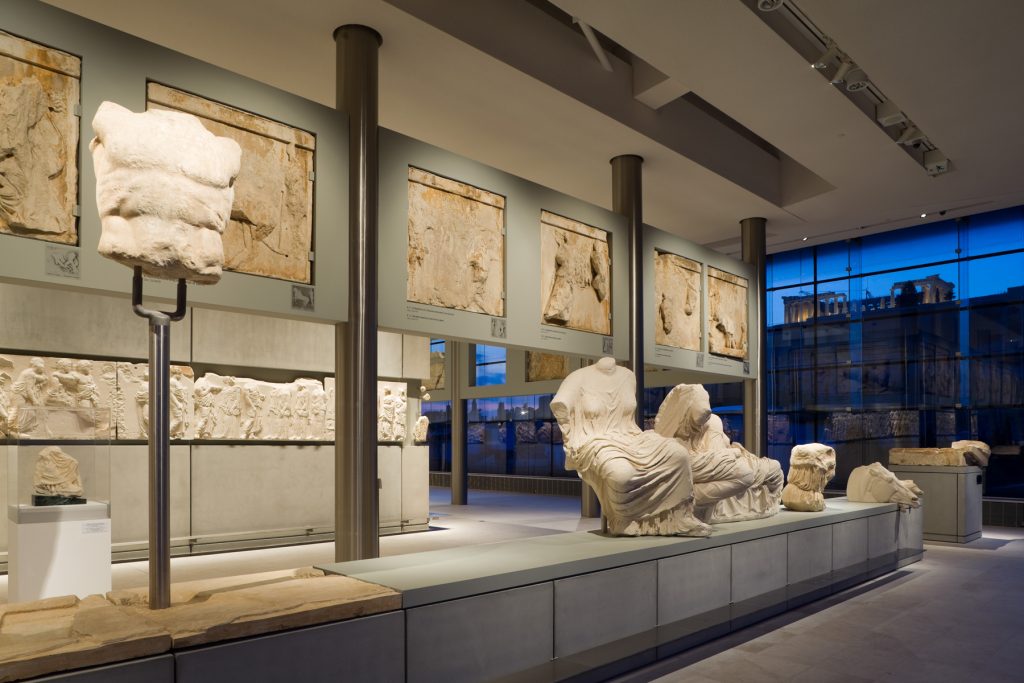 CAN Gallery
A new kid on the block, CAN gallery opened its doors in 2012 in Kolonaki, the exclusive fashion and shopping district of Athens. Its founder, art historian, curator and former director of AD Gallery, Christina Androulidaki is one of the notable examples of a new circle of movers and shakers in the Greek capital. One of the most active spaces in the city, the gallery's intensive program of monthly or bimonthly group or solo shows focuses on emerging talent and represents artists such as the dynamic duo Versaweiss and Maria Kriara.
www.can-gallery.com
Tel: +30 2103390833
42 Anagnostopoulou St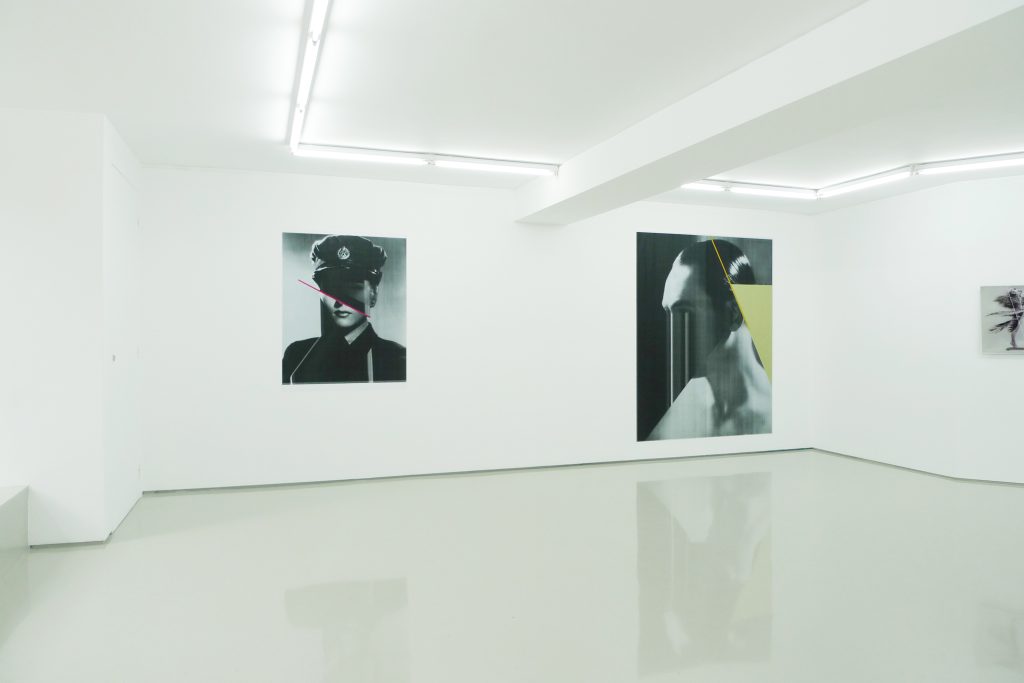 Andreas Melas & Helena Papadopoulos
When Andreas Melas, founder of the radical AMP space in Athens, and Helena Papadopoulos, founder of the Berlin-based gallery Nice & Fit, announced they would be collaborating, the Athenian art scene was abuzz. Since its inauguration in 2011, the gallery has continuously presented cutting-edge shows and has one of the strongest artist rosters in the city, with emerging and established names such as Deste Prize winner Kostas Sapazis, Rallou Panagiotou, and international artists such as Claire Fontaine, Liz Deschenes and Dirk Bell. The art crowd regularly flocks to this cool space in the grungy Psyrri district for talks and screenings and the popular bi-monthly reading night, The Closet, which is curated by Anthony Katsouris.
www.melaspapadopoulos.com
Tel: +30 2103251881
Epikourou 26 & Korinis 4 St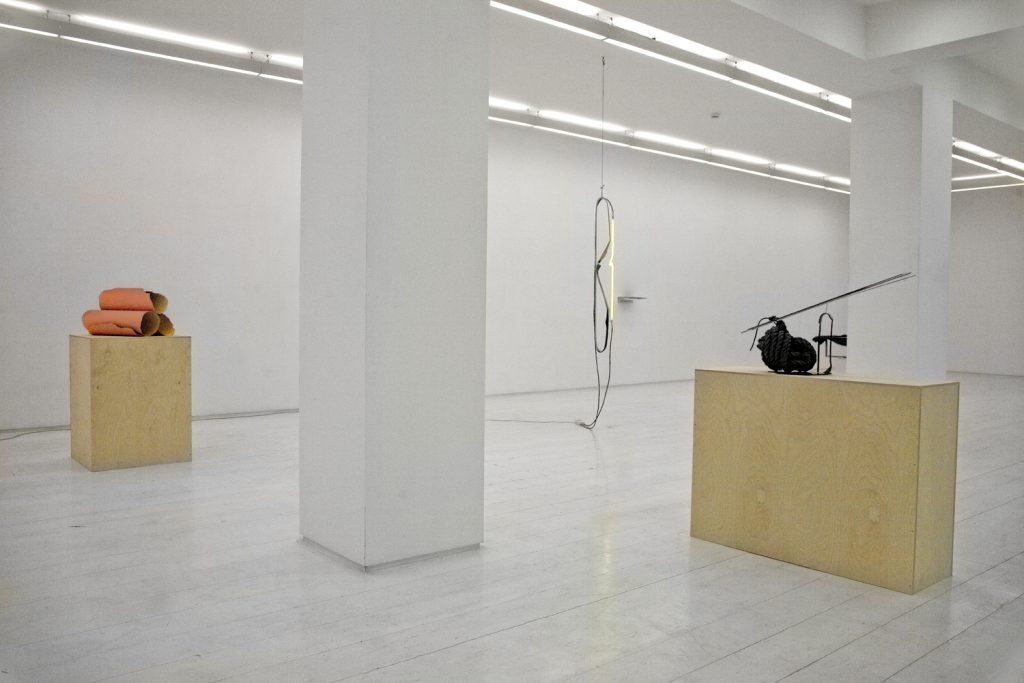 State of Concept
State of Concept is the first non-profit gallery based in Athens and one of the most exciting examples of alternative spaces, which have popped up in the city to fill a void in the arts scene created by the financial crisis. Founded in 2013 by curator, writer and art personality extraordinaire Iliana Fokianaki, State of Concept operates as a gallery with a rotating exhibition programme aimed at introducing international artists to the Greek public as well as a provide a platform for Greek artists with no gallery representation. The space also operates as a free artist consultation centre for graduates of Greek art schools. The gallery's first show at the Remap Contemporary art platform in September 2013 resented works by artists such as Abraaj Group Art Prize winner Basim Magdy, Filipa Cesar, Poka-Yio and Anahita Razmi, among others.
www.stateofconcept.org
Tel: +30 2130318576
19 Tousa Botsari St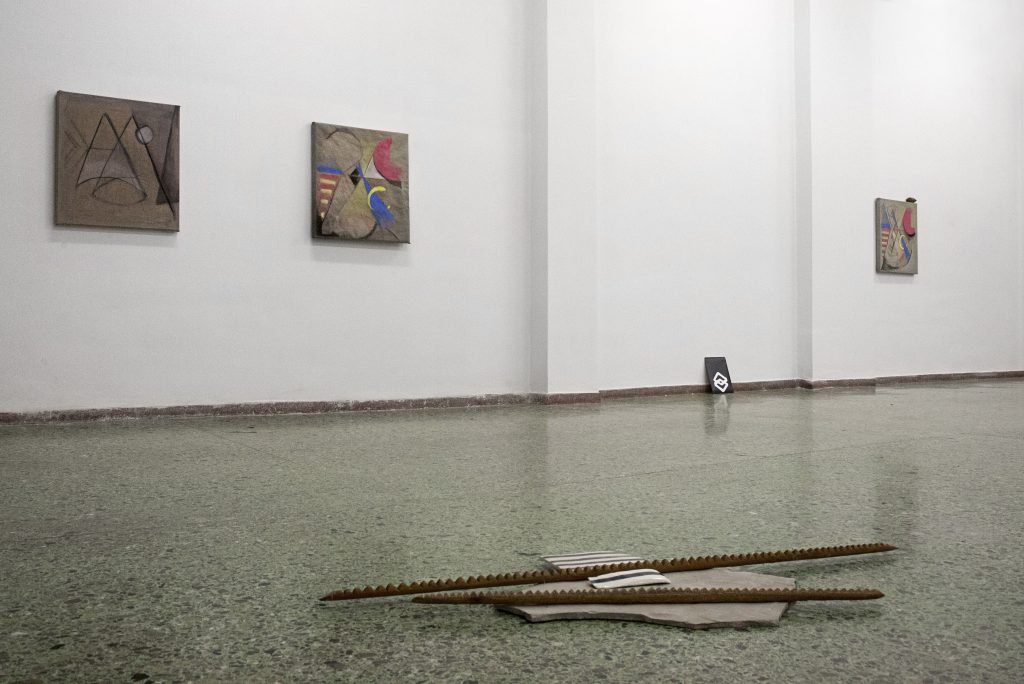 The Breeder
Established in 2002 by George Vamvakidis and Stathis Panagoulis, The Breeder's program has garnered a strong international following. In 2008, it moved to the grungy arts district of Metaxourgio and took over an abandoned 1970s ice cream factory. Architect Aris Zambikos was commissioned to re-design the award-winning building and it quickly became the Athenian art crowd's new haunt. With both emerging and established local and international artists such as Jannis Varelas, Dora Economou, Shirana Shahbazi, Mindy Shapiro and Ryan McGinley in its roster, art patrons flock to this space. There is also an experimental rotating restaurant, the Breeder Feeder, which invites different teams of chefs to cook within the space. In 2013, a satellite space was inaugurated in Monte Carlo.
www.thebreedersystem.com
Tel: +30 2103317527
45 Iasonos St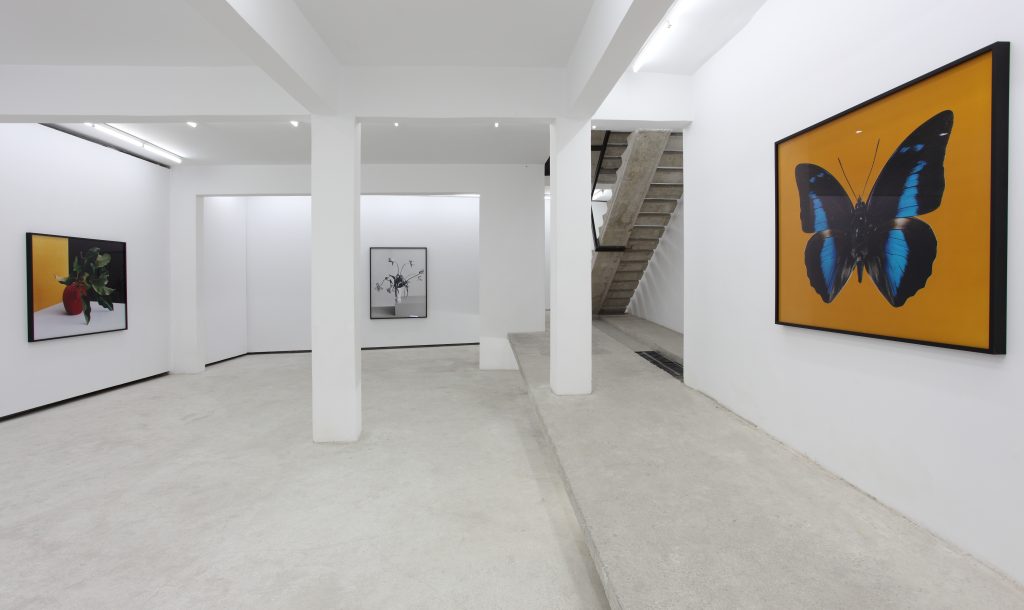 Kalfayan Galleries
Founded in 1995 with a focus on Greece, the Balkans and the MENASA regions, Kalfayan Galleries (Athens/Thessaloniki) is one of the pillars of the Greek Contemporary art scene. The gallery's long-standing program – which explores Greek Contemporary art from a historical perspective – presents exhibitions by Post-War artists such as Vlassis Caniaris, Alexis Akrithakis and Yiannis Tsarouchis. Its unique character of acting as a bridge between Eastern and Western visual culture is exemplified through an international roster, which includes Vartan Avakian, Ala Dehghan, Breda Beban, Raed Yassin and Hrair Sarkissian, among others. The gallery is known for being the first to introduce works of renowned international artists to the Greek public, as with the 2008 show of legendary Pop art artist Sister Corita and its 2010 collaboration with the Benaki Museum of Islamic Art to present a solo by Anna Boghiguian.
Kalfayan Galleries was first established in Thessaloniki in 1995.
www.kalfayangalleries.com
Tel: +30 2107217679
11 Haritos St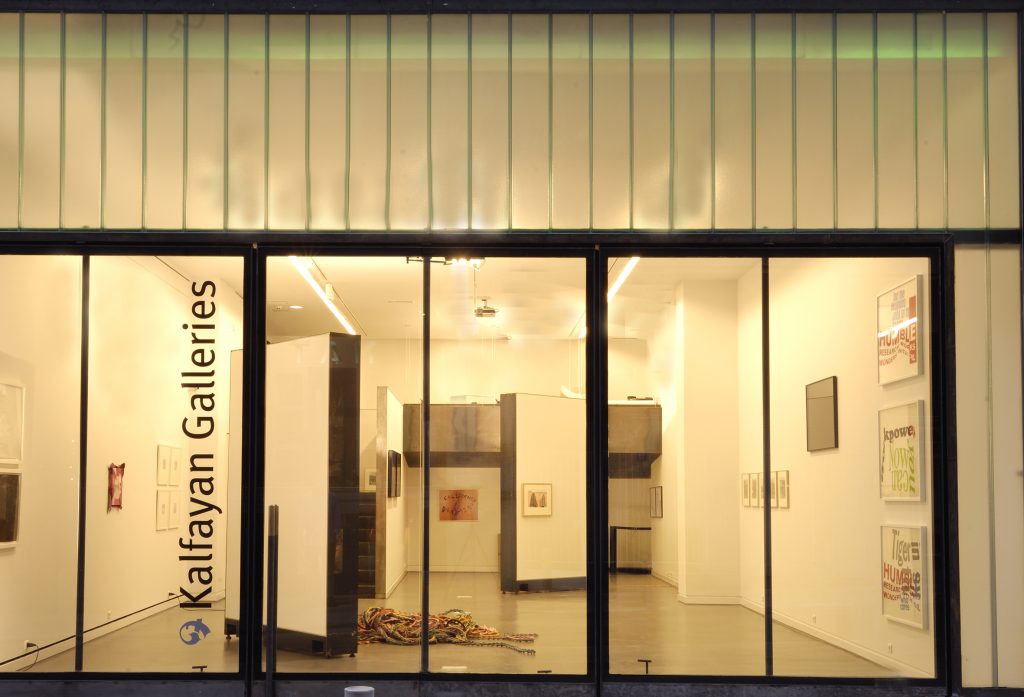 Deste Foundation
At a time where funding for the arts is at an all-time low, there are institutions such as the Deste Foundation for Contemporary Art that is a beacon of light for young artists in Greece. A biannual highlight is the prestigious Deste Prize, which is awarded to one young Greek artist and has helped launch the careers of some of the hottest artists emerging from Greece today. Created by egacollector Dakis Joannou in 1983, the foundation organises yearly exhibitions with guest curators to showcase Joannou's vast collection of some of the most significant emerging and established artists of the last few decades. Previous overviews of his collection have been presented by the likes of Massimiliano Gioni and Jeffrey Deitch and have included works by Marcel Duchamp, Jeff Koons, Man Ray, Tim Noble and Sue Webster, among others.
www.deste.gr
Tel: +30 2102758490
11 Filellinon & Em. Pappa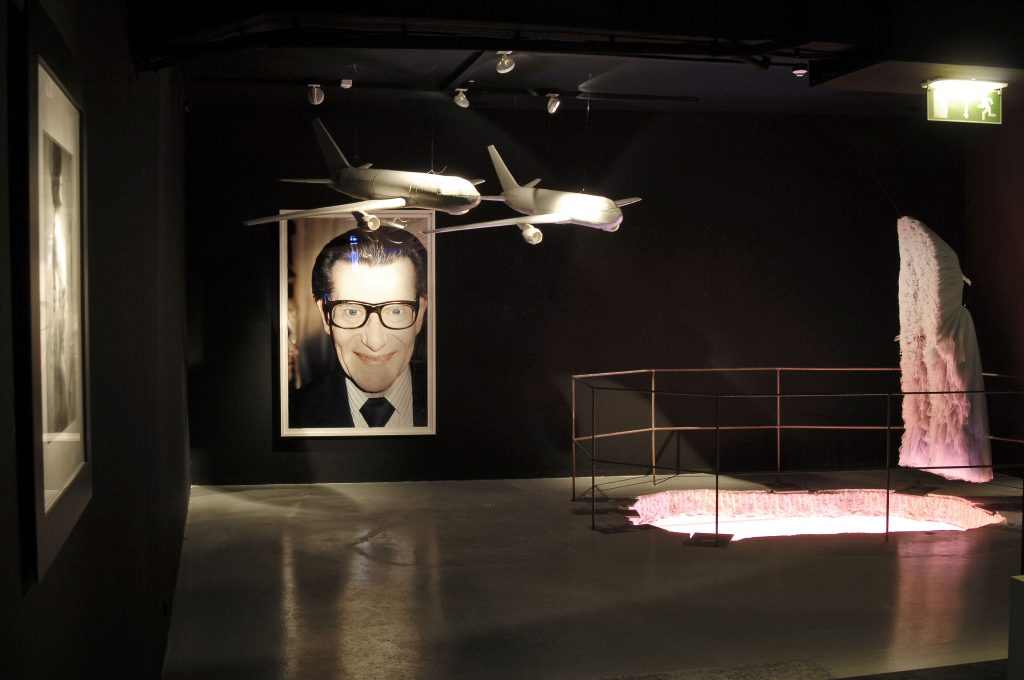 Onassis Cultural Centre
The Onassis Cultural Centre, a 1670-square-meter multicultural space, opened in 2010. It has hosted some of the most important events and exhibitions from the world of theatre, music, dance and the visual arts. In 2011, the centre presented the first exhibition of Robert Mapplethorpe's work in Greece with over 100 pieces, and in 2012, was chosen to participate in the sixth series of the biannual Meeting Points event (which is organized by the Young Arab Theatre Fund). The Onassis Foundation, which oversees the cultural centre, is also a critical supporter of young Greek artists and entrepreneurs with over 130 scholarships given yearly to the pursual of post-graduate and doctorate studies in all fields.
www.sgt.gr
Tel: +30 2130178000
107–109 Syngrou Ave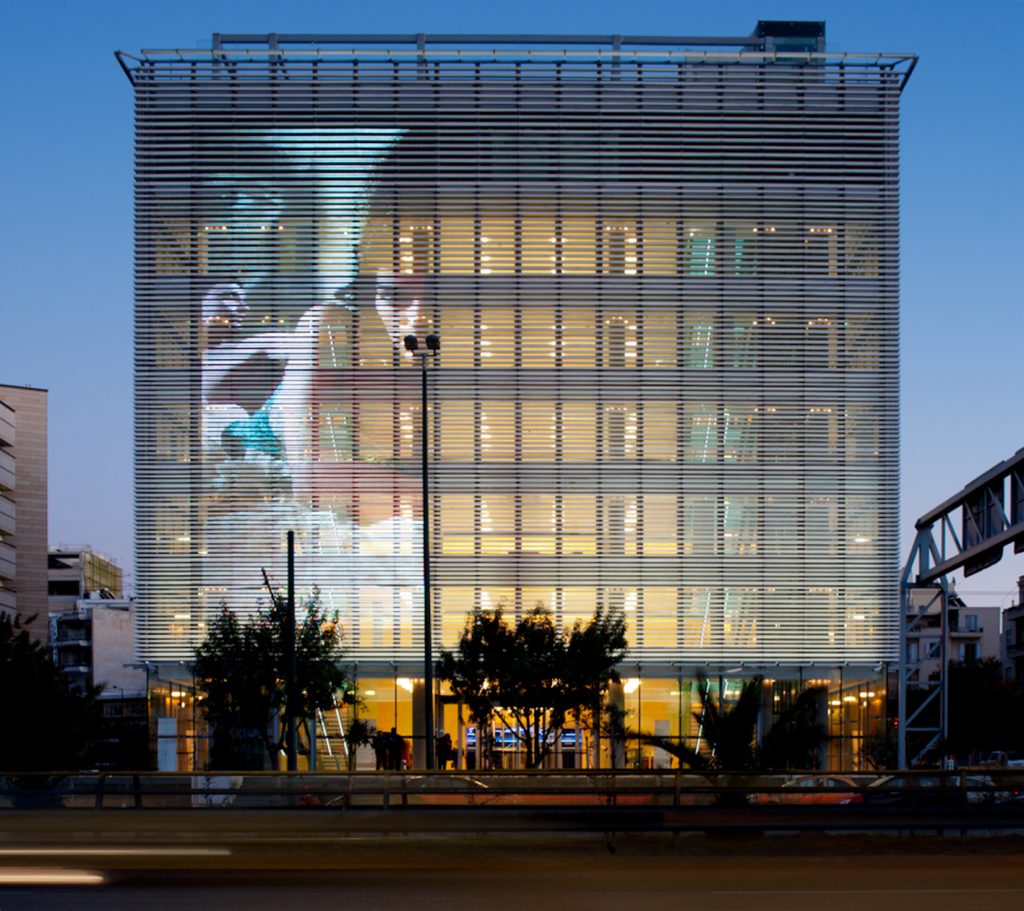 Kunsthalle Athena
Founded by the curator of the Greek Pavilion at the 51st Venice Biennale Maria Fokidis, the Kunsthalle Athena opened its doors in 2010 and has since established itself as one of the most vibrant and unorthodox art institutions in Athens. In many ways, it is the ultimate cultural rebel, choosing to function independently, free of government funding and bureaucratic ties. Fokidis began the venture as an experimental platform, which emerged from a need to create a space of informal dialogue between curators, artists and scholars. Since then, the institution has presented some of the most critical and challenging exhibitions, lectures, performances and screenings in the city
www.kunsthalleathena.org
28 Kerameikou St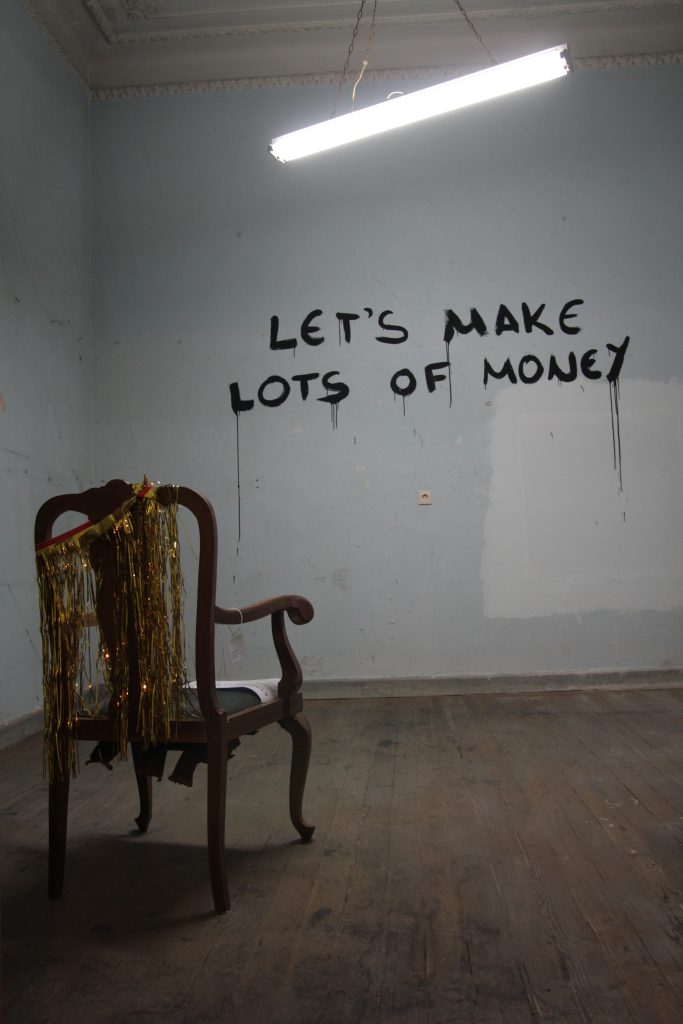 Stefanos Tsivopoulos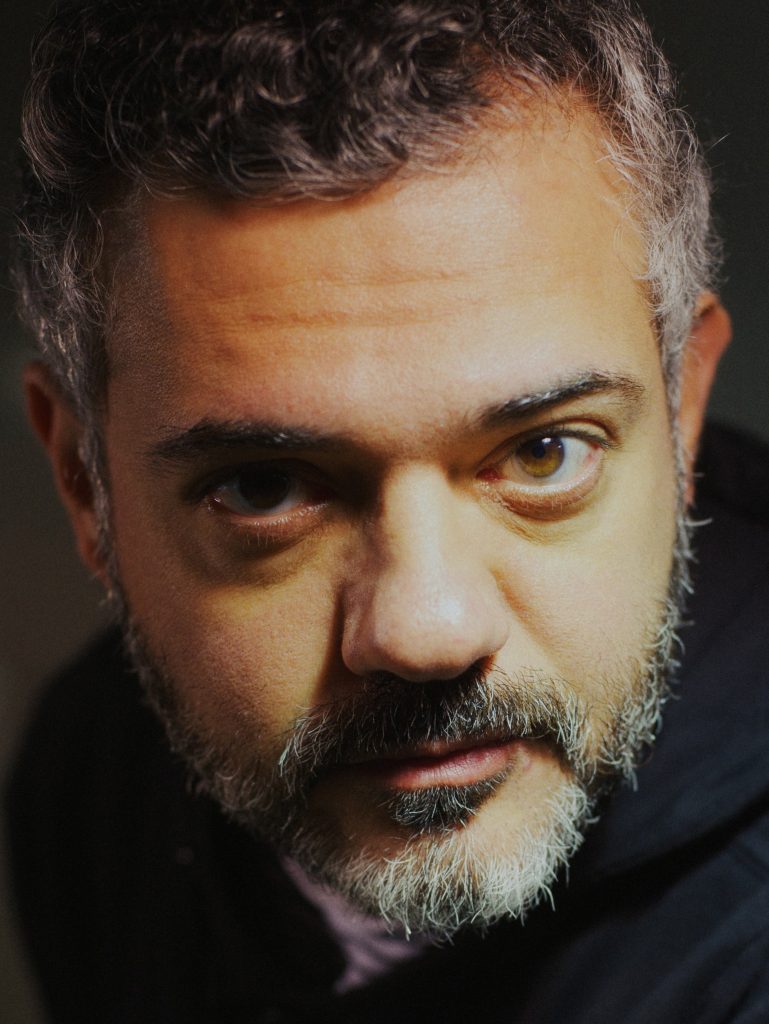 Born in 1973, Stefanos Tsivopoulos, who lives and works between Athens, Amsterdam and New York, is a prominent film and video artist. His practice involves continuous experimentation with the fine line between reality and its representation. Tsivopoulos's works are often the result of long-term research into archives, historical photography and film banks combined with his cinematic imagery and scripts to form a genre that he calls "documentary – social fiction". His highly acclaimed work, History Zero, was presented at the Greek Pavilion at the 55th Venice Biennale and takes the Greek crisis as its starting point. His work has been exhibited at SALT in Istanbul, Centre Pompidou in Paris and Manifesta 8 (Murcia), among other places.
Rallou Panagiotou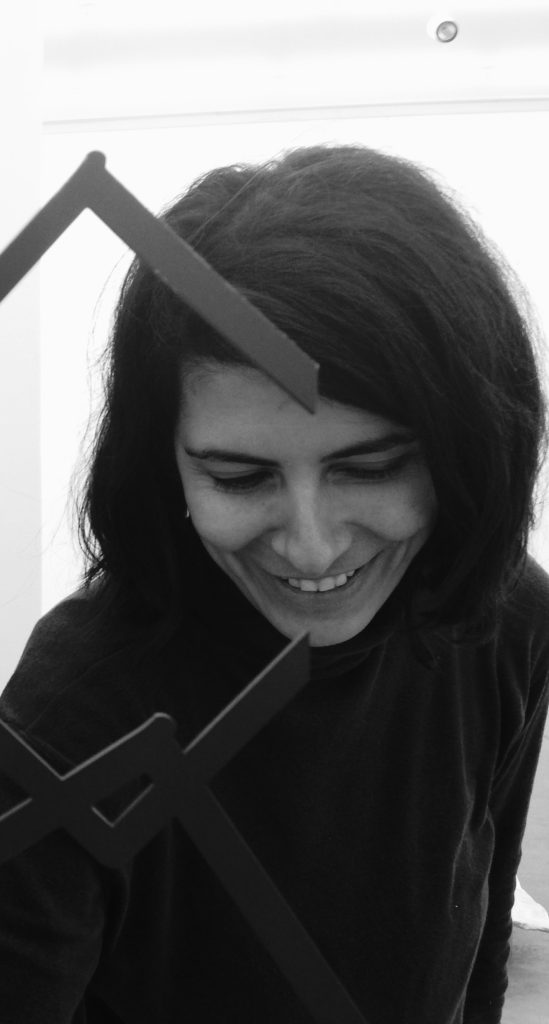 Born in 1978, Rallou Panagiotou studied at the Athens School of Fine Art, holds an MFA from the lasgow School of Art and is currently in the process of completing her Ph.D. there. Panagiotou is known for her conceptually loaded sculptures and her unconventional treatment of materials such as marble and plastic. Through exploring the semiotics of repetition, luxury and the spatial management of desire, the artist's works reflect her interest in the complex relationship between the economic, the aesthetic, the cultural, and the personal. Her work has been recently exhibited at Andreas Melas & Helena Papdopoulos, Athens, IBID Projects, London, the Kreuzberg Biennale at the Palais de Tokyo, Paris and Transmission Gallery, Glasgow, among other places. Panagiotou was shortlisted for the Deste Prize in 2009 and is considered one of the most cutting-edge artists from Greece today
Jannis Varelas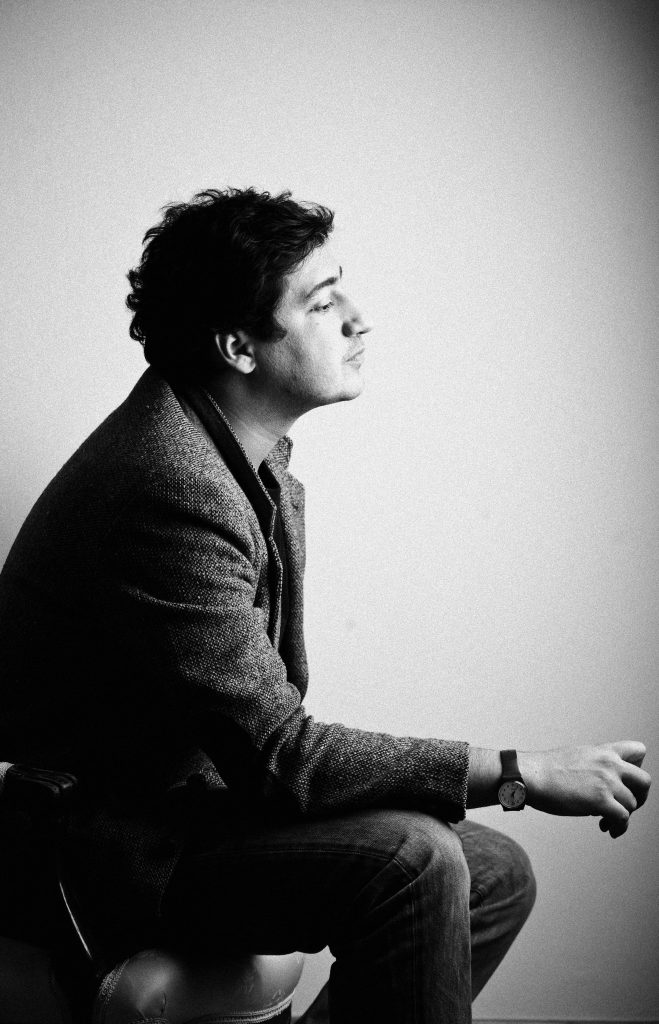 Born in 1977, Jannis Varelas lives and works between Vienna and Athens, where he is represented by The Breeder. He studied at the Athens School of Fine Arts, the University of Fine Arts in Barcelona and the Royal Academy of Fine Arts in London. He alternates between drawing, collage, video and sculpture. Characterized by his monumental drawings featuring hybrid figures of man, woman and beast, Varelas draws his viewers into the world of the theatrical and the uncanny, the satirical and the grotesque. His work is concerned with the changing relationships of the individual vis-à-vis society, as well the personal myths that individuals develop in relation to identity. In 2012 he was the subject of a solo exhibition at the Contemporary Arts Center of Cincinnati, Ohio, and his work has been exhibited at Palais de Tokyo, Paris, The Saatchi Gallery, London and the Hole, NYC among others. In 2011, Varelas was shortlisted for the Deste Prize.
Greece Is For Lovers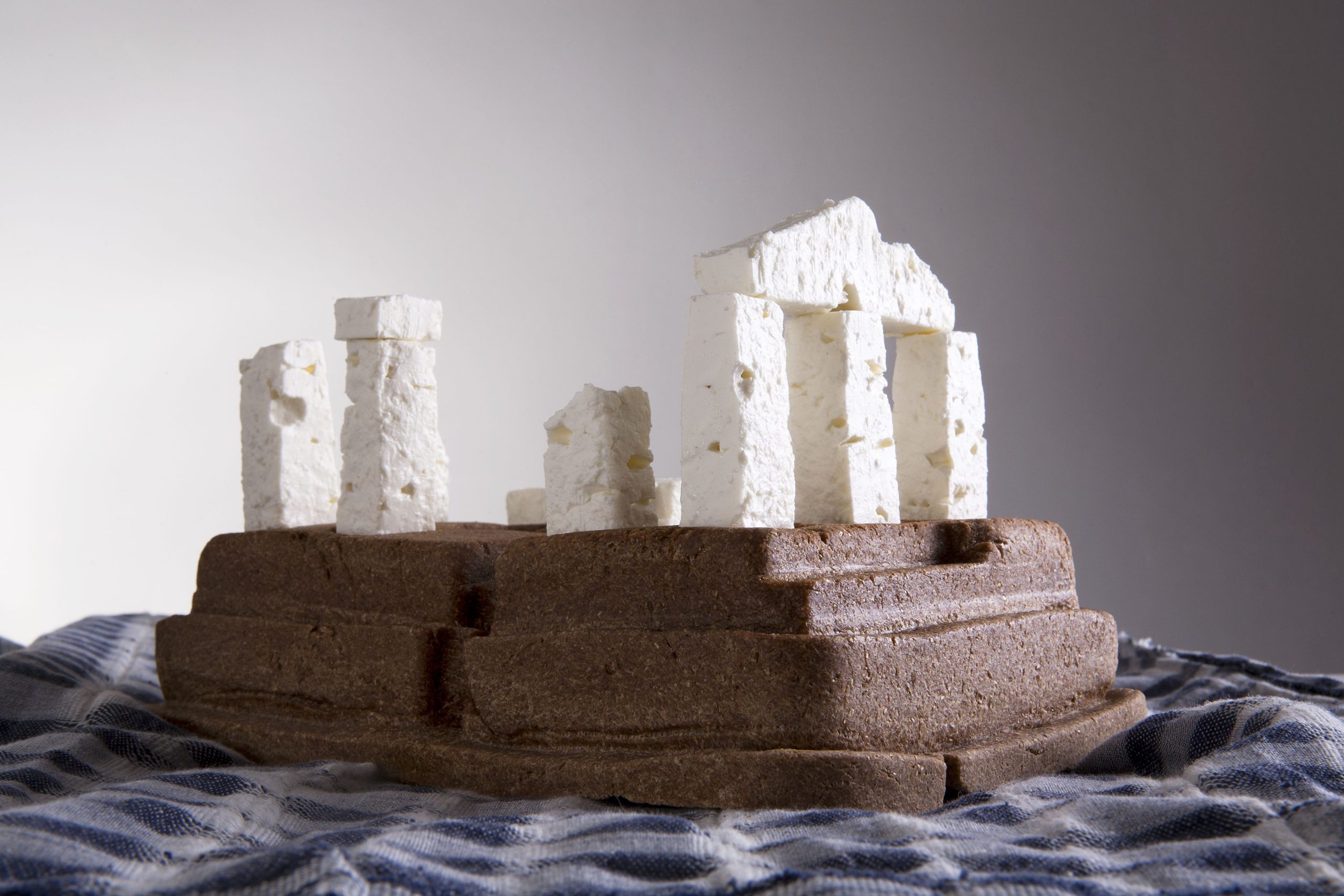 Standing out among the young generation of designers in Athens are Thanos Karampatsos and Christina Kotsilelou, who met while completing their studies in product design (and jewelry for Kotsilelou) at the St Martin's College of Art and Design in London. Upon their return to Greece and after what they say was a symbolic meeting at the foot of the Acropolis Hill, the duo set up Greece Is For Lovers, named after a popular motto from the 1970s, which referred to the habit of Greek men hitting on foreign female tourists. "We feel it encapsulates the atmosphere and spirit of an era," they say. Aiming to present a new sense of Greekness and using the stereotypes allocated to being Greek, they create objects that are playful and provocative, utilizing irony to showcase and re-imagine traditional iconography and accepted clichés. Their designs hover between the 'kitsch and the luxe', with, for example, their gold Build Your Myth dumbbells, which reference a slogan from a famous advertising campaign used to draw visitors to Greece and the mythical tale of Hercules.
What inspires you about Athens?
It is definitely not a beautiful city at first sight. It has to be discovered and you will find an abundance of hidden gems. The energy of the centre, beautiful modernist architecture, life in the suburbs, summer bungalows on the South coast and dark and cheesy watering holes are some of the things we appreciate.
Walk us through your favorite city centre route.
Start at the top of Lycabetus Hill: it's got the best view of the Athenian centre. Continue walking through Kolonaki, grab a bite to eat and catch some sun at the beautiful taverna in Dexameni Square. Move to Monastiraki for a walk through the souvenir shops and catch a glimpse of the infamous Acropolis. Ride the tram all the way to the South and go to Kavouri beach, watch old men play beach tennis and end the day with a drink in a tiny bar by the sea in Vouliagmeni.
What are some examples of underground creative movements?
There are a lot of artist-run spaces, such as Fokidos in Ampelokipoi, 3 137 space in Exarheia and non-profit galleries such as State of Concept in Koukaki and the Kunsthalle Athena.
Three prerequisites to survival in the Athenian art world:
Patience to deal with non-professionalism in most cases.
A tight network which can support and help you.
Being humble.
www.greeceisforlovers.com
Tel: +30 2109245064
50–52 Valtetsiou St
Maria Mastori
Born in Athens and with a legendary career spanning 30 years, Maria Mastori's jewelry is craftsmanship personified. Fascinated by the materials found in her grandmother's living room whilst growing up in Syros, Mastori's love affair with jewelry and unusual materials began at an early age through experimentations with clay. With a background in architectural design, she went on to study sculpture and goldsmithing, fulfilling a desire to move beyond the aesthetic of jewelry design to the ergonomics of its form. Her grandiose statement pieces combine unusual materials in both processed and raw forms and are influenced by nature and urban living. Big swathes of necklaces made of metal or rope, knuckleduster rings crafted from semi-precious stones and asymmetrical earrings using silk, feathers and wires ensure that each piece is bold and unique. Her numerous collaborations with top fashion designers in Greece such as Loukia and Filep Motwary, have gained her an international fan base, with UK designer Zandra Rhodes leading the way and naming Mastori her favorite accessories designer. Her jewelry has been exhibited in various institutions such as the Benaki Museum in Athens, the Hasselt Museum in Belgium, the Byron Museum in Nicosia, the Musée des Arts Decoratifs and La Gaite Lyrique in Paris and the Centraal Museum in Utrecht, among others.
www.mariamastori.com
Tel: +30 2107295077
20 Alopekis St 10675
Ergon
The Ergon concept, founded by brothers Thomas and George Douzis, combines a restaurant headed by celebrity MasterChef Dimitris Skarmoutsos with a contemporary take on the traditional deli store, which stocks products sourced from small, independent producers all over Greece. Ergon brings together the best of what Greek cuisine has to offer under one roof. Playing on the long-standing tradition of the meze, the menu – with its vast array of small dishes, such as the French fries with Staka (a sinfully creamy and decadent dip with origins in Crete) – will have you ordering as many dishes as possible for fear of missing out. If you do miss out on ordering a dish with an ingredient that caught your fancy, walk into the deli, roam around their selection of over 300 products and take something home with you.
www.ergonproducts.gr
Tel: +30 2106200821
125 Charilaou Trikoupi St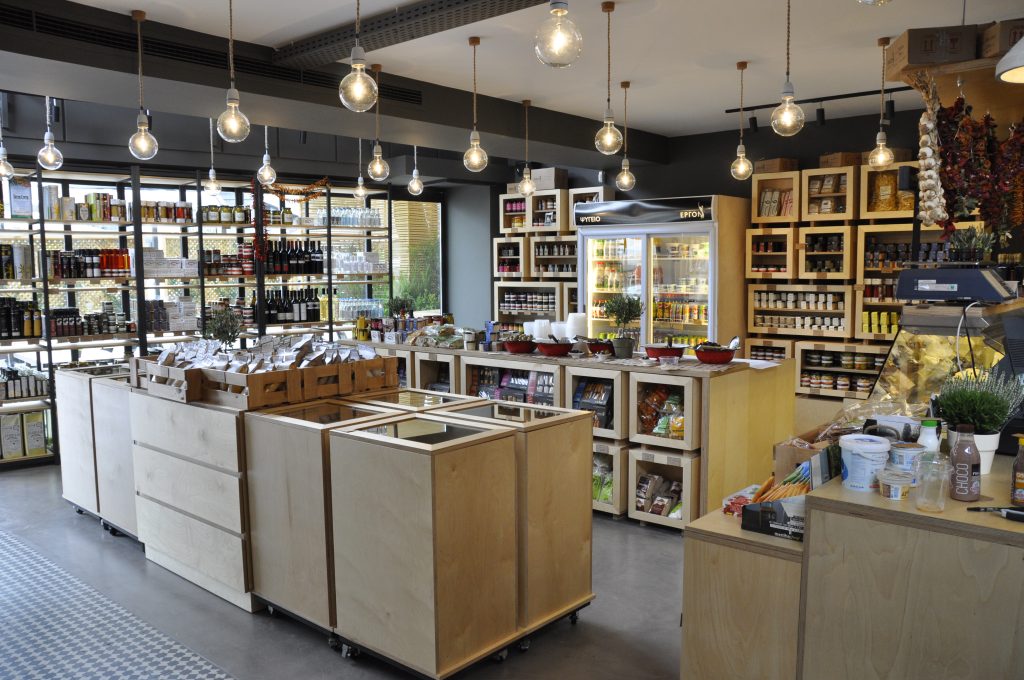 Funky Gourmet
Chefs and owners Georgianna Hiliadaki and Nick Roussos first opened this eatery of Avant-garde innovative Greek and fusion cuisine in 2009. Two Michelin stars later, it has established its presence not only as a prime contender of the top restaurants in the Greek capital but also as a player on the international foodie scene. Aptly located in a neo-classical building in Metaxourgio, it is a personal favorite. Molecular gastronomy transforms traditional Greek dishes into a visual assault on the senses, which differ depending on your degustation menu of choice and the availability of fresh local produce. The truffled foie gras and the Choriatiki are to die for, the smoked ice-cream sandwich will compel you to return and the warm, un-pretentious atmosphere which is sometimes lacking in restaurants of this calibre, will make this admittedly pricey experience worth your while.
www.funkygourmet.com
Tel: +30 2105242727
13 Paramithias & Salaminos St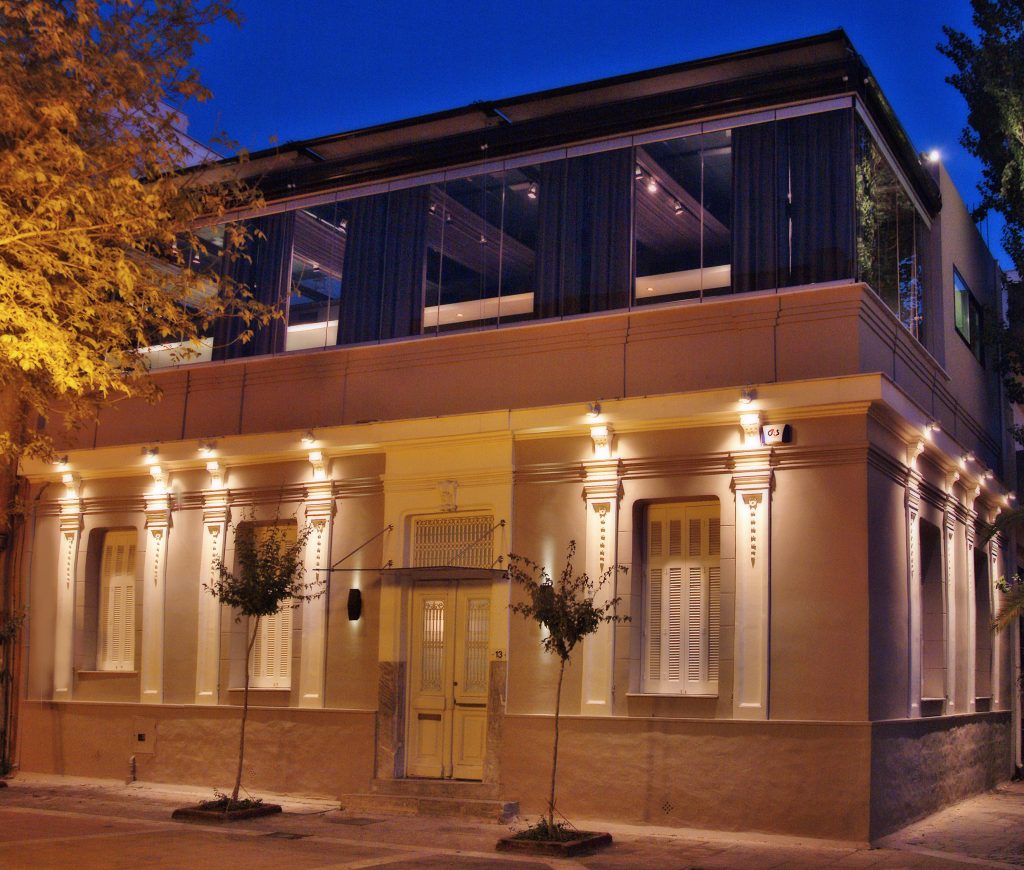 Varoulko
Considered by many to be Athens' best seafood restaurant and one of the first to receive a Michelin star in Greece, Varoulko's head chef Lefteris Lazarou and his innovative menus regularly bring in celebrities, politicians and Athenian glitterati. This restaurant is best experienced during the summer months. The candlelit terrace with stunning views of the Acropolis and the gorgeous Athenian climate offer an escape from city life. The keftes of grouper fish served with homemade barbeque sauce is one of the many standout dishes, but I recommend selecting various dishes from their specials of the day, which are usually freshly picked from the central market.
www.varoulko.gr
Tel: +30 2105228400
80 Pireos St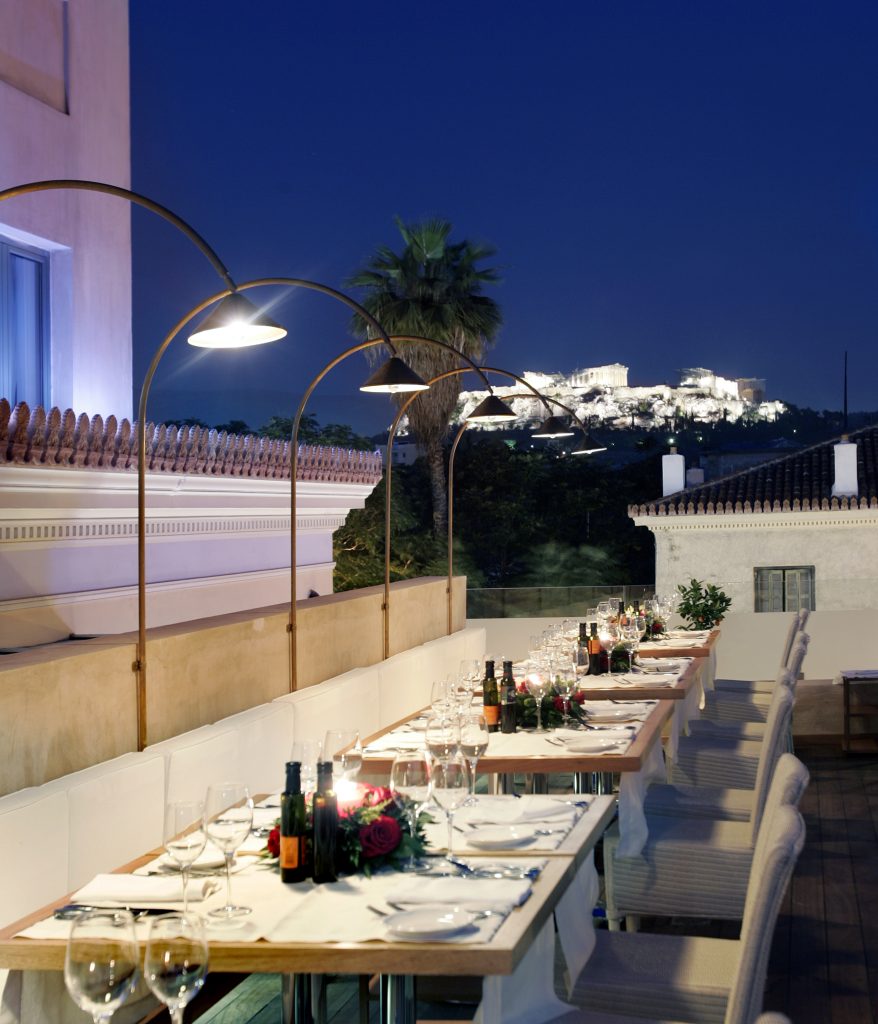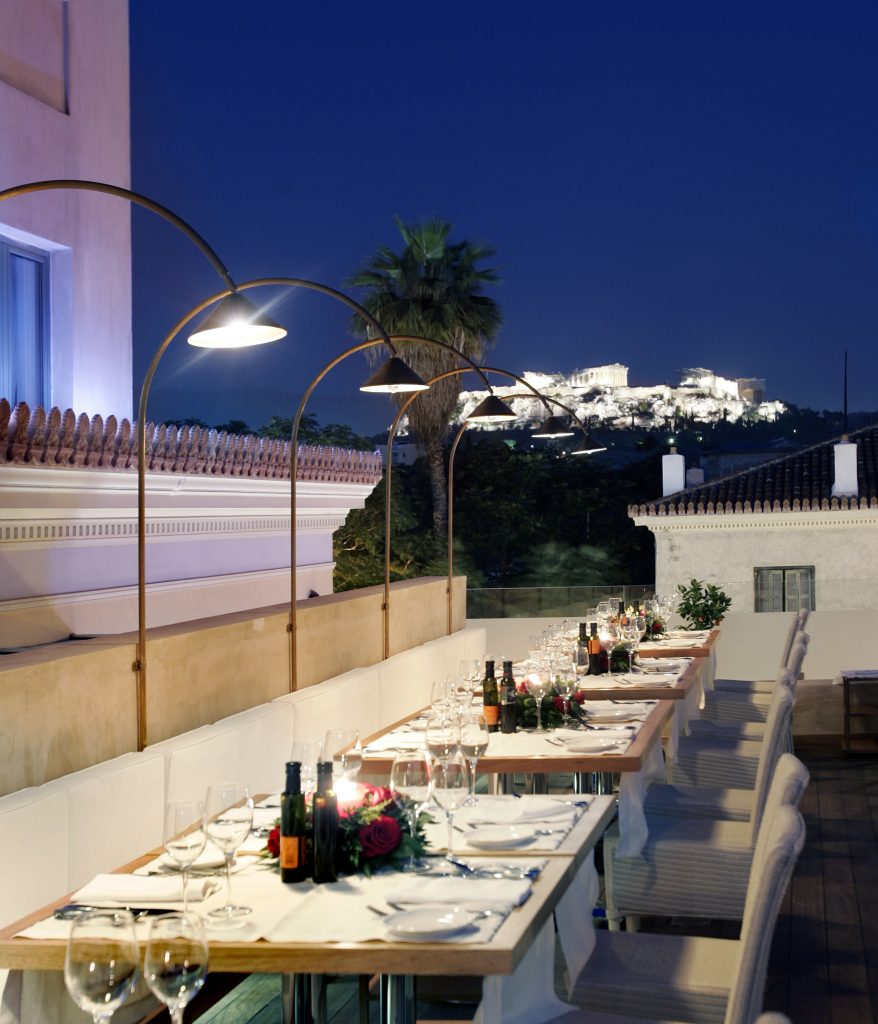 Trapezaria
Trapezaria (which translates to dining room in Greek) is a little gem that offers exactly what its name affords. Large communal tables are laid out in an open space that has a fantastic lively ambience and the restaurant presents delicious contemporary Greek dishes – ultimate comfort food with a twist. The menu changes every 20 days, whilst also being in trend with the city's current obsession of using fresh locally sourced produce from all over Greece. The wine list alone is fantastic.
www.trapezaria.gr
Tel: +30 2109213500
1 Theodorou Negri St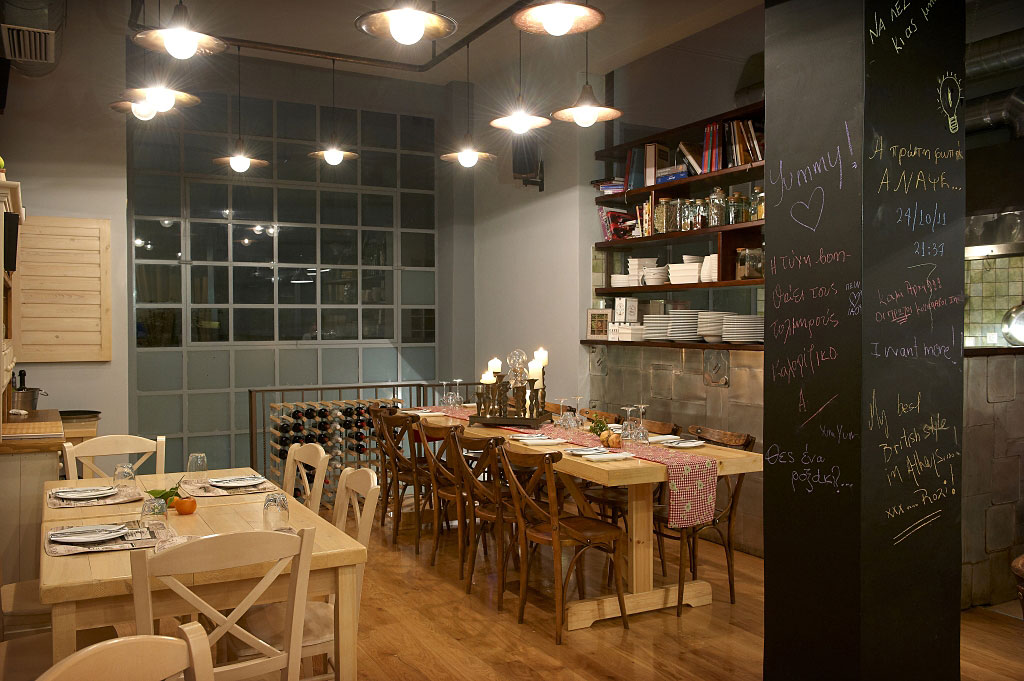 New Hotel
The New Hotel, located in the heart of Athens' centre in Syntagma, was an ambitious endeavor to restructure the derelict Olympic Palace taken on by entrepreneur and mega-collector Dakis Joannou, in collaboration with interior designers extraordinaire the Campana Brothers. It is a haven for art aficionados: the modernist building contains important artworks and installations, allowing a sneak peak into Joannou's private collection. These include works by international artists Jenny Holzer, Laurie Anderson and Maurizio Cattalan and young Greek artists such as Deste Prize winner Kostas Sahpazis. Each of the hotel's 79 rooms is adorned with unique art pieces and vivid colours, but my favourite part has to be the Art Lounge, which houses a library with over 2000 art books that guests can borrow. Order one of the signature cocktails, sit back on the terrace, which has stunning views of Athens' historical landmarks and you will experience the wondrous combination of the old world meeting the new. Note: the hotel is also known for having the best brunch in the city.
The rooms are divided into three themes: Greek folklore, the Evil Eye and historic postcards.
www.yeshotels.gr
Tel: +30 2103273000
16 Filellinon St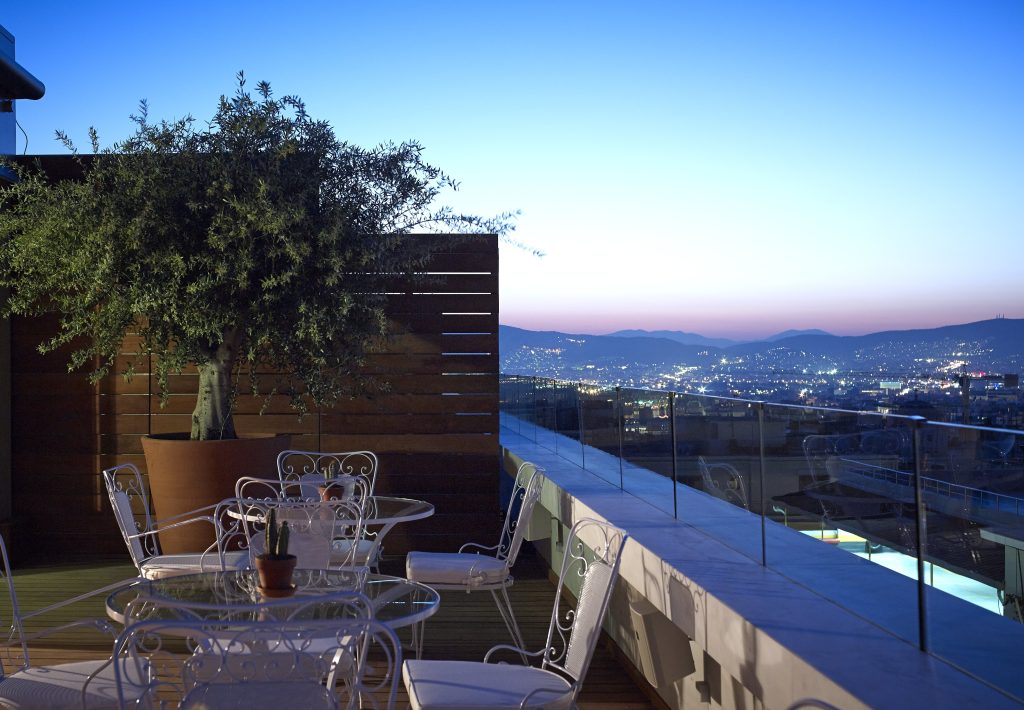 Grande Bretagne
For a taste of old world elegance, no place can compete with the Grande Bretagne. An Athenian landmark, the palace in which it is located in the heart of Syntagma square was built in 1862.
With an opulent décor of Corinthian columns, Persian carpets and neo Baroque-style furniture, it's no wonder this hotel is frequented by high-ranking politicians and royals. Amenities include three restaurants with stunning views of the Acropolis and Parthenon and the GB spa, which features treatments such as the famous Ouzo oil massage.
www.grandebretagne.gr
Tel: +30 2103330000
Sytagma Sq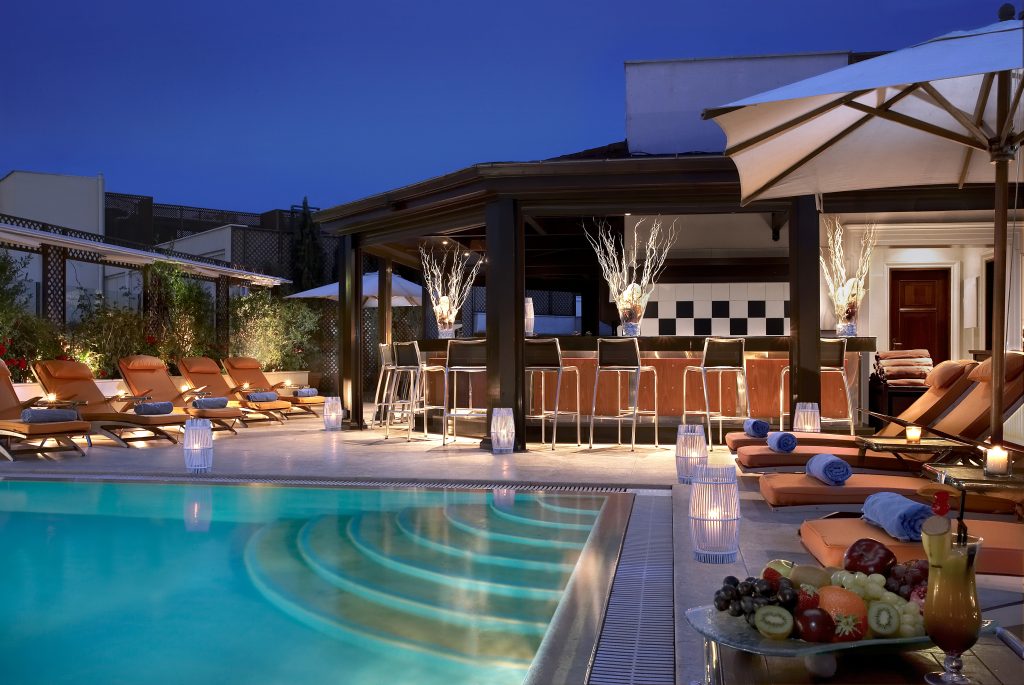 Fresh Hotel
Located against a historical backdrop in central Athens, Fresh Hotel is another gem in the recent trend of hotels bringing together the worlds of design, art and hospitality in the capital. Many art professionals visiting the city frequent its cool open-air lounge, where cocktails are the order of the day and nouveau Greek cuisine is created from sourcing fresh produce from the central market down the road.
www.freshhotel.gr
Tel: +30 2105248511
26 Sofokleous St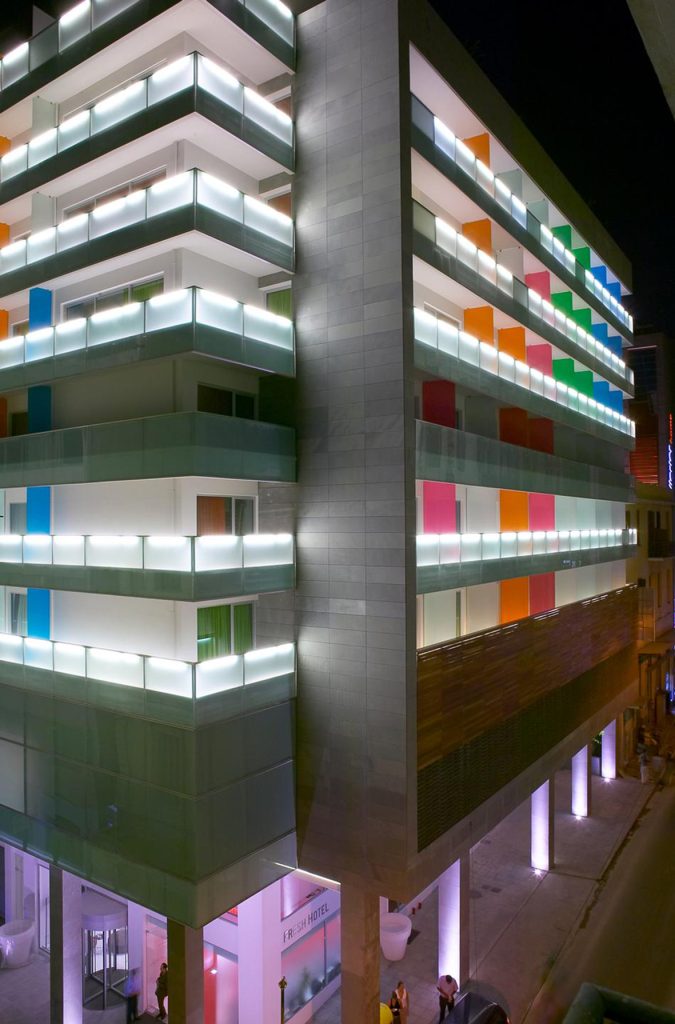 Semiramis
Commissioned by art patron Dakis Joannou, the Semiramis hotel is the creation of Egyptian-British designer Karim Rashid. The hotel's neon colour scheme is rendered even bolder by the surrounding classical architecture of the posh Athenian suburb of Kifissia. Stay here to avoid the hustle and bustle of Athens' manic downtown area. Artworks by artists such as Tim Noble, Sue Webster and Jeff Koons are scattered throughout the public areas of the hotel and a bi-annual exhibition of museum quality adds to the glamour
www.yeshotels.gr
Tel: +30 2106284400
48 Charilaou Trikoupi St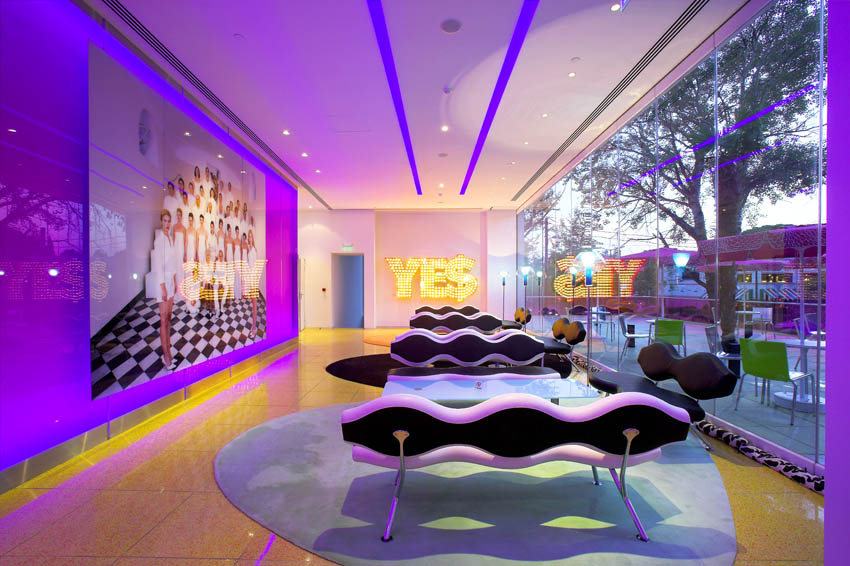 ATHENS- GREECE
The travel guide for exploring the
ecstatic beauty of ATHENS.