My Home's Wind, a retrospective dedicated to Arte Povera maestro Mario Merz, brings some of his iconic works to Sicily as part of a project to mark the 20th anniversary of his death.
---
Italy's biggest island, Sicily has a long history of creativity, diversity and artistic expression. An impressive Greek and Roman presence aside, this tradition was cemented particularly during the reign of King Roger II, King of Sicily and Africa, who ruled for 24 years before his death in Palermo in 1154. The cosmopolitan court he built around him, which attracted artists and craftspeople from across the Mediterranean and Arab world, was a shining beacon of enlightenment and cultural achievement, bestowing a golden inheritance on Palermo that is still visible today in the city's architecture and monuments.
In more recent times, Palermo enjoyed a stint as Italian Capital of Culture and in 2018 hosted the 12th edition of the nomadic biennial, Manifesta. That said, with a limited commercial gallery scene the city has sometimes struggled to make its voice heard above other more rambunctious Italian artistic titans, particularly when it comes to contemporary art. A game-changer arrived in the early noughties in the shape of the Cantieri Culturali alla Zisa, an innovative cultural district created on a post-industrial site, heavily promoted and driven by the city authorities and designed to reinforce Palermo as a focus for cultural projects across a range of disciplines. It was here, in 2022, that the Turin-based Fondazione Merz – created in 2005 to sustain and develop the legacy of the iconic Arte Povera artist, Mario Merz – established ZACentrale, its southern hub and based in a repurposed former factory building.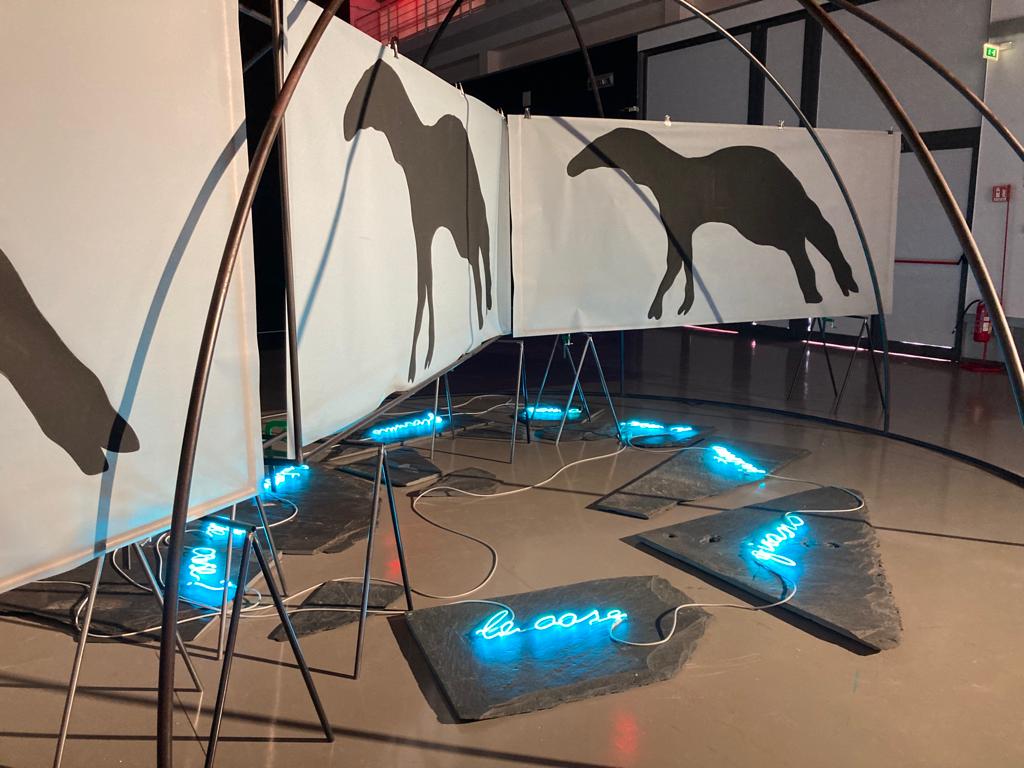 Merz was from Milan, with no special links to Sicily, but the work of the Fondazione – headed by his daughter, Beatrice – underlines the value of geographical cross-fertilisation and idea exchange. A project entitled My Home's Wind has been created to commemorate the 20th anniversary of Merz's death and is built around the eponymous exhibition, which showcases a selection of the artist's landmark works in Palermo for the first time. His zeitgeist looms large, not least in terms of curatorial approach, as Beatrice Merz explains; "Here we are again asking ourselves after all these years: how would Mario do it? What would he bring with him to Palermo?"
The result is an engaging visual landscape comprising some of her father's great artistic moments. Spanning from 1969 to the year before his death, the show is designed to give a comprehensive overview of an oeuvre defined by experimental flair and mercurial creativity. "Mario embodied a great freedom of artistic spirit," says curatorial coordinator Agata Polizzi. "He was always trying new things and thinking about his work in different ways. That's why we are so excited to generate a new dialogue in this particular space."
Merz's consistent application of innovative approaches seeps through the installations on display. These not only emphasise his close connection to nature but also highlight his interest in objets trouvés and the integration of natural materials such as sand, soil, stones and branches in his work – a hallmark of the Arte Povera movement in which he and his wife Marisa were so instrumental.
The artful combination of such elements with glass, metal, rubber and neon create a powerful flow of energy through the exhibition. Le case girano intorno a noi, o noi giriamo intorno delle case? (1994–99), complete with conceptual prehistoric creatures, captures this dynamic trajectory, while Fibonacci sequence (2002) underlines the artist's fascination with the harmony of the Golden Ratio and its presence in nature. Another standout is the neon work Pittore in Africa (1984), Merz's response to what he saw as the scandalous lack of African representation at the Venice Biennale, and an act of solidarity on his part with the 'unseen' artists of what we now understand as the Global South.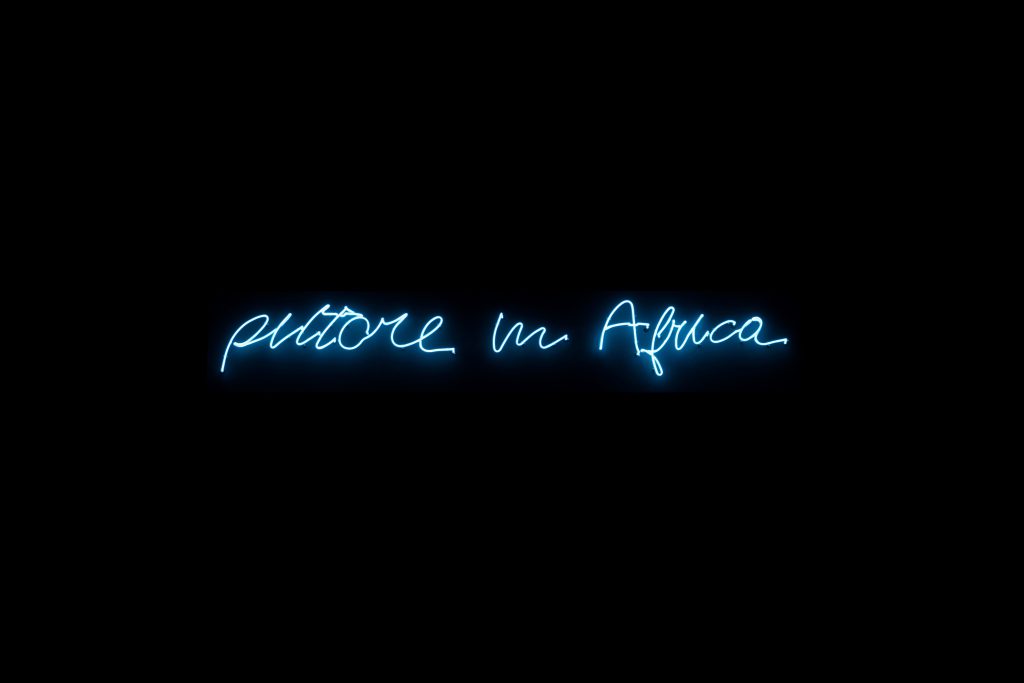 Yet it is Merz's signature igloos that hold centre stage. Fascinated by the concept and philosophy of circular 'living', he built his first igloo in the 1960s and continued to experiment with various formats, adaptations and materials while always adhering to the core design. The resulting installations might look flimsy and ephemeral, but that's just how Merz wanted them. "Mario's work was very immediate and instinctive," explains Robert Boccaccino, artistic mediator at the Fondazione. "He saw his works as temporary, which was a very important concept for him. They are purposefully unstable."
This landmark exhibition not only helps cement Merz's wider contribution and develop Palermo's reputation for hosting new creative experiences, but it also speaks well beyond its geographical location. At a time when many artists in the Gulf are looking to find artistic inspiration and commentary outside the trappings of unadulterated modernity that risk defining their region, the ideas of the Arte Povera exponents resonate more than ever. When asked what aspect of her father's legacy stands out most, Beatrice Merz is unequivocal. "The lesson he left is the consideration of art as a model of philosophical, political and social freedom that goes beyond formulas," she affirms. "I also like to remember a question by [Swiss curator] Harald Szeemann about the work Che Fare? (1968), to which Mario replied, 'Doing is necessary'. This is the motivation that drives us every day."
The exhibition My Home's Wind runs until 19 November 2023, with the wider project continuing this autumn in Turin and other locations.