Renowned for its long history of supreme craftsmanship, Boghossian uses the highest quality materials in the design and production of unrivalled pieces of exquisite jewellery.
Words by Afraa Al Hassan
---
Boghossian's long history of unifying Eastern and Western aspects of design and decoration in the creation of spectacular high jewelry needs no introduction. Supreme connoisseurship and finely honed craftsmanship are hallmarks of the Maison, which continues to stay true to its traditional approach and ethos while simultaneously finding innovative expressions of time-honored styles and designs.
The Maison was among the first to present asymmetrical earrings to jewelry enthusiasts around the world, a contribution reflected in the signature pair of Cat's Eye Chrysoberyl and Diamond Earrings. Set in 18-carat white gold, this exceptional piece takes its name from the optical > effect known as chatoyance, where the stones deliver the luminous appearance that is characteristic of the eyes of a cat. Through an artful blend of the chrysoberyl and moonstone, paired with the sharpness and clarity of classic diamonds, an alluring expression is achieved of lively colors coupled harmoniously with balanced forms and figures. This signature pair of earrings highlights not only the importance of the stones but also the quality of the highly meticulous craftsmanship, a consummate dialogue that produces a dazzling effect.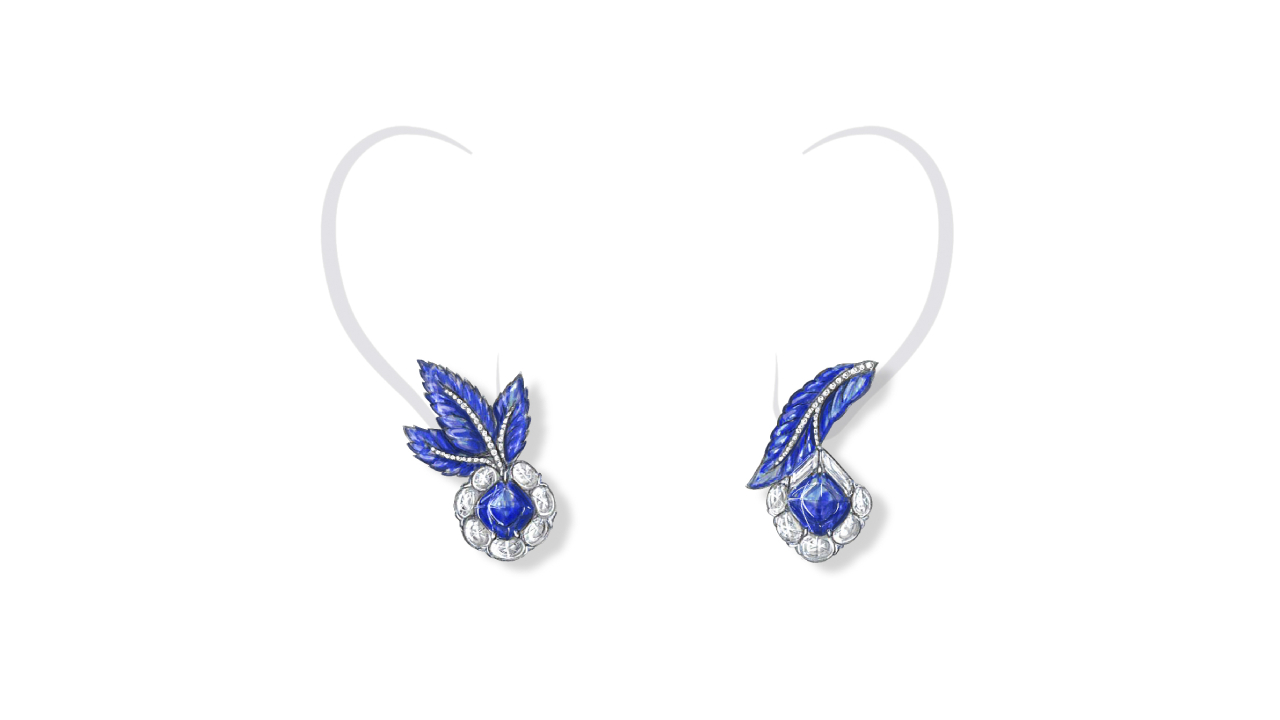 Another form of this elegant precision is expressed in the Kashmir No Heat Sapphire and Diamond Earrings. These one-of-a-kind Kashmir sapphires are regarded as among the rarest sapphires of all, exceeding 4 carats in weight and here elegantly presented at the heart of an oval-shaped diamond. The sapphire's tantalizing shade of blue is used in a particularly sensitive manner; not only is it unusual and even daring to cut into such a highly valued stone, but by moving away from conventional treatments and techniques the earrings are dramatically enhanced and fashioned to embody nature in a timeless and sparkling manner. By pushing boundaries and taking risks, the Maison strives for greater excellence in the full expectation that the results will most definitely be worth it.
Further amplifying the divinity of nature in design is the Fancy Deep Yellowish Green and Fancy Brownish Purple Pink Diamond Ring. This intriguing 18-carat rose-and-white gold ring resembles a flower, created in a most engaging way by bringing together a perfect blend of innovative thinking and skillful craftmanship through its heirloom-like quality and lustrous radiance, and exquisitely accompanied by a rose cut diamond and a viridescent pear-shaped diamond identical to a leaf. Setting diamonds upon diamonds, this highly detail-oriented method is emblematic of Boghossian's most eminent and revolutionary way of showcasing stones in a bold perspective.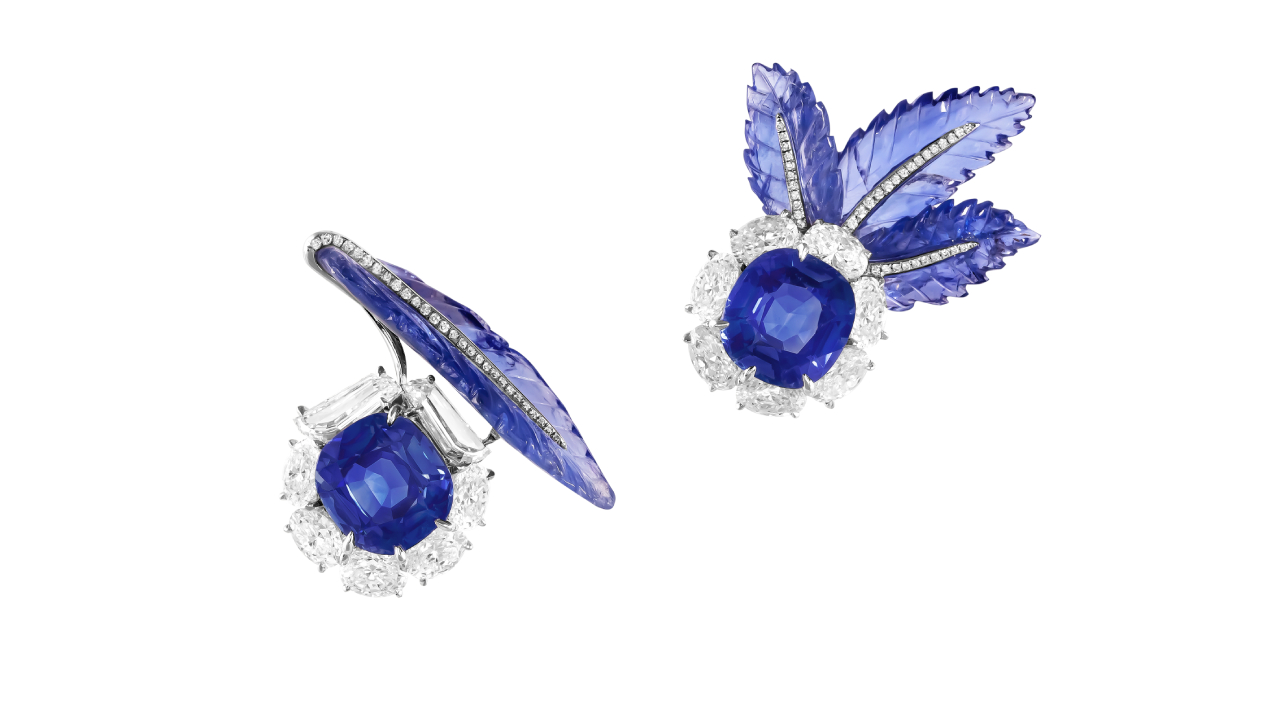 Through such exquisite pieces, Boghossian continues to uphold its unrivaled reputation when it comes to both long-established and ground-breaking techniques across all aspects of jewelry. Creating a perfect harmony between exquisite designs and the intrinsic beauty of precious stones, the Maison's outstanding craftsmanship ensures that not only are the stones themselves set flawlessly with each other but that the one-of-a-kind designs serve to further enhance them and provide exciting new perspectives. High jewelry requires immense skill and flawless precision, the many signature designs ensuring that the charm of the gemstones is accentuated in the most breathtaking way through a forward-looking lens that is also capable of revisiting and reviving the very best of the past. The result is pieces of great beauty that fuse artistry with the power of artisanal craft to both embellish and inspire the human spirit.