Carole Atallah, Muriel N Kahwagi, Jumana S Ghouth, Valentina Fabbri, Carol A Chehab, Dima Hamadeh, Mounira Al-Solh, Maria Kassab, Roberta Usai, Lena A, Zalfa Naufal, Rita C Saad, Abdallah Almachnouk, Marie-Helene Moawad, Pamela Chemali, Alain Hasbani, Liza Soughayar and Marc Mouarkech
The National Museum of Beirut
With two floors of exhibition space – the third level is currently being renovated for a much-anticipated ancient funerary collection – the national museum's neo-Classical edifice is situated on the former Green Line that separated East from West Beirut during the Civil War. During this time the museum was a military outpost. After extensive restoration, its interior, with stately columns and a grand central staircase, houses antiquities that include Raymond Weill's 1919 collection and excavations from Tyre, Saida and Byblos dating from the Bronze Age to the Mamluk period, along with intricate Byzantine mosaics and imposing Pharaonic and Roman sarcophagi.
www.beirutnationalmuseum.com
Tel: +961 1 380810
Museum Street, Mathaf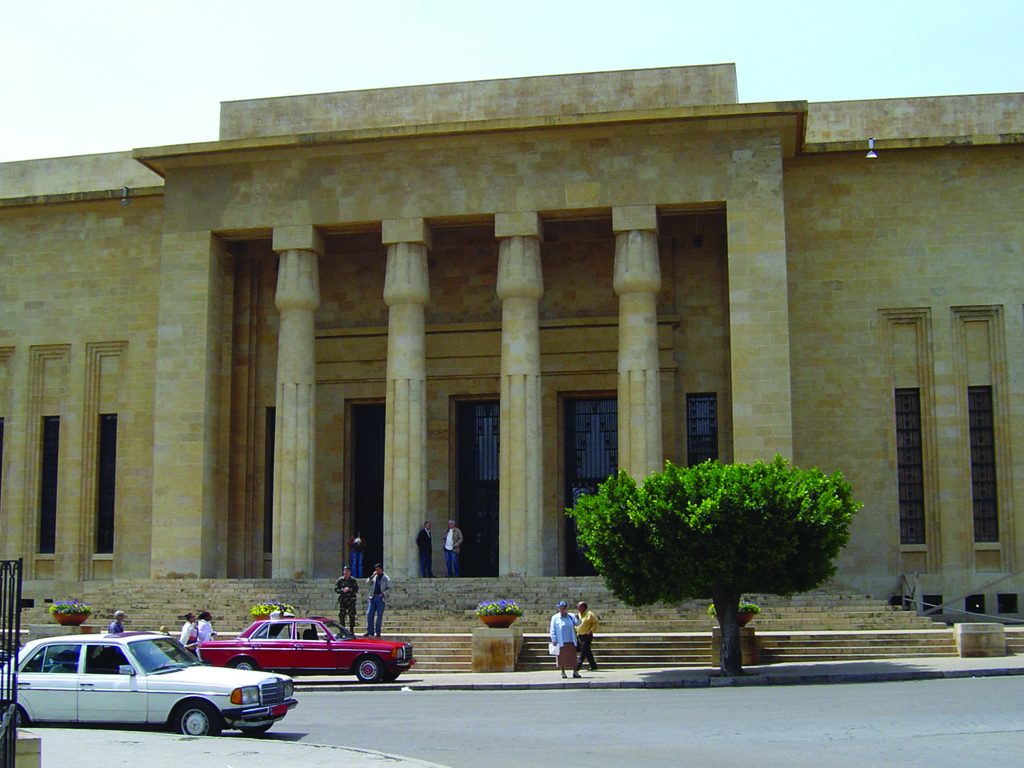 Sursock Museum
Originally an eponymously named early 20th-century private villa in Ashrafieh, this museum has a strong Modern collection and includes paintings and sculptures by Saloua Raouda Choucair, Paul Guiragossian and Mohammad Rawas. Since it opened its doors in the 1960s, Sursock has been well-known for its annual Salon d'Automne, the Parisian model of jury-reviewed artworks. After an eight-year expansion that will see four new underground floors increase the floor space to 8500 square metres, the museum will reopen this October, headed by former director of the Arab Image Foundation, Zeina Arida.
www.sursock.museum
Tel: +961 1 218720
Greek Orthodox Archbishopric
Street, Ashrafieh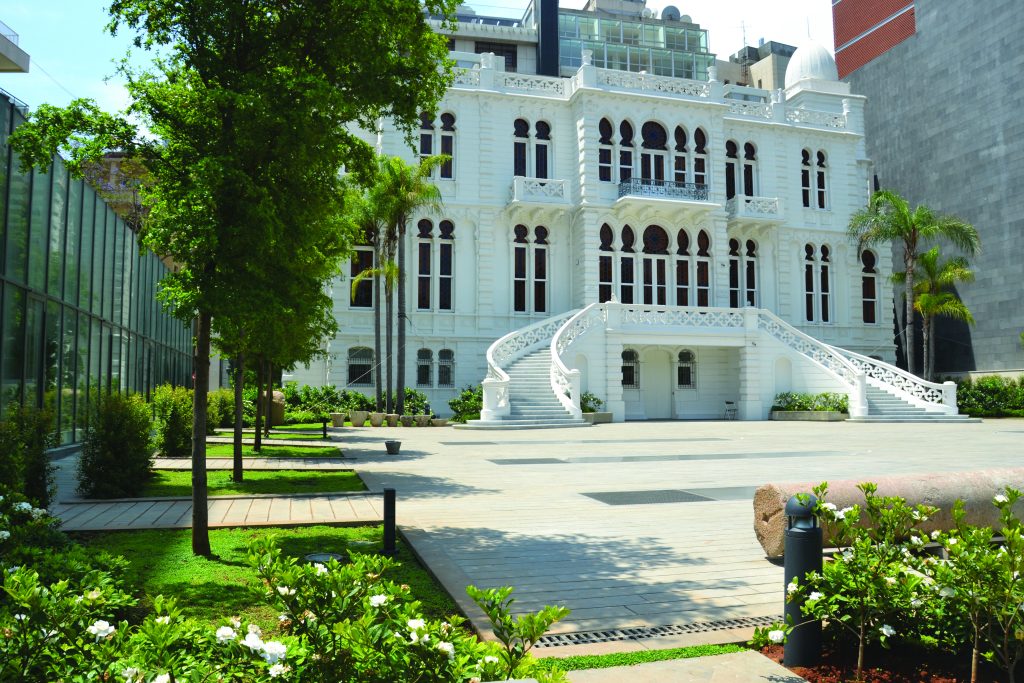 MIM
The newest glittering addition to the museum scene, the Mineral Museum at Saint Joseph University opened just over a year ago with elegant lightbox installations encasing Salim Edde's private collection of over 1500 mineral specimens from 60 countries, including interactive displays explaining the chemical classifications and Mendeleev's table. The slick design, impressive octahedron sculpture at the entrance and asymmetric brushed gold two dimensional Penrose pattern act as a dividing wall that lends the illusion of three dimensions; a nontraditional art space whose interior architecture is quite a remarkable experience
www.mim.museum
Tel: +961 1 421672
Universite Saint-Joseph, Damas Stree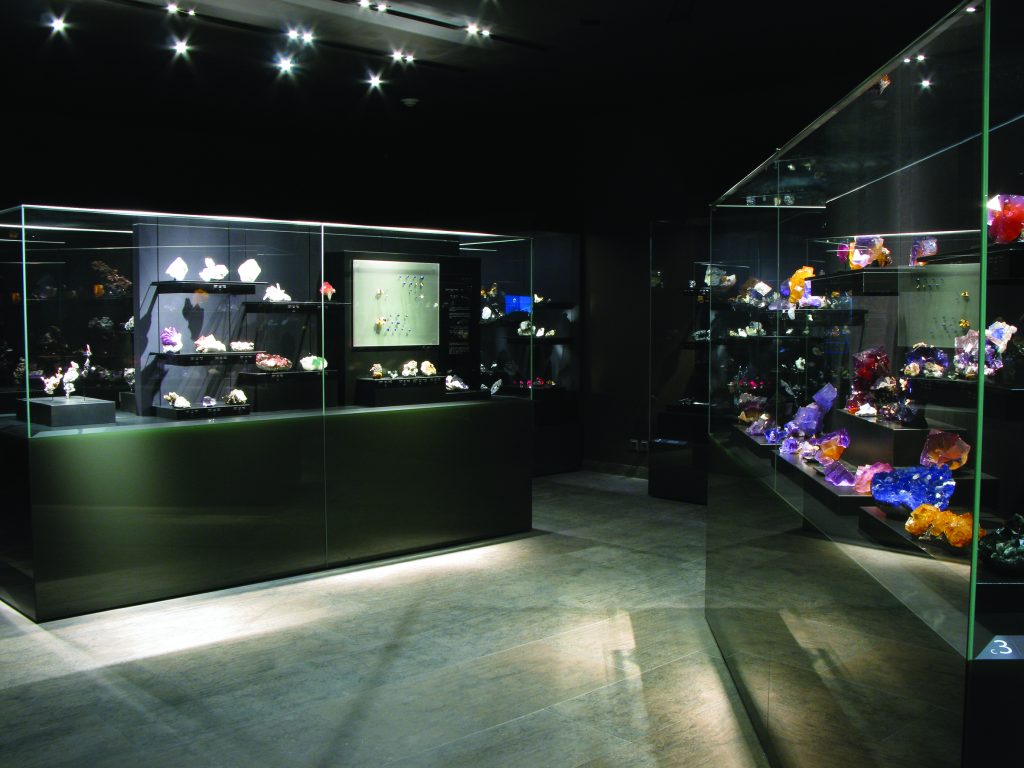 MACAM – Modern and Contemporary Art Museum
MACAM is half an hour outside Beirut but worth a visit. The site of a former factory compound, this is a striking, refurbished warehouse-style space with magnificently high ceilings. Specializing in culptures and installations (with about 300 of them) by Lebanese artists, MACAM recently put on a retrospective of sculptor Youssef Basbous. Its museum library, an anthology that began in 2009, contains the largest collection of books on Lebanese art, from painting to architecture and design. It also hosts Fine Arts Publishing, which produces books on Lebanese artists under the motto: We Build Museums on Shelves.
www.macamlebanon.com
Tel: +961 3 271500
Alita, Jbeil, Qartaba Exit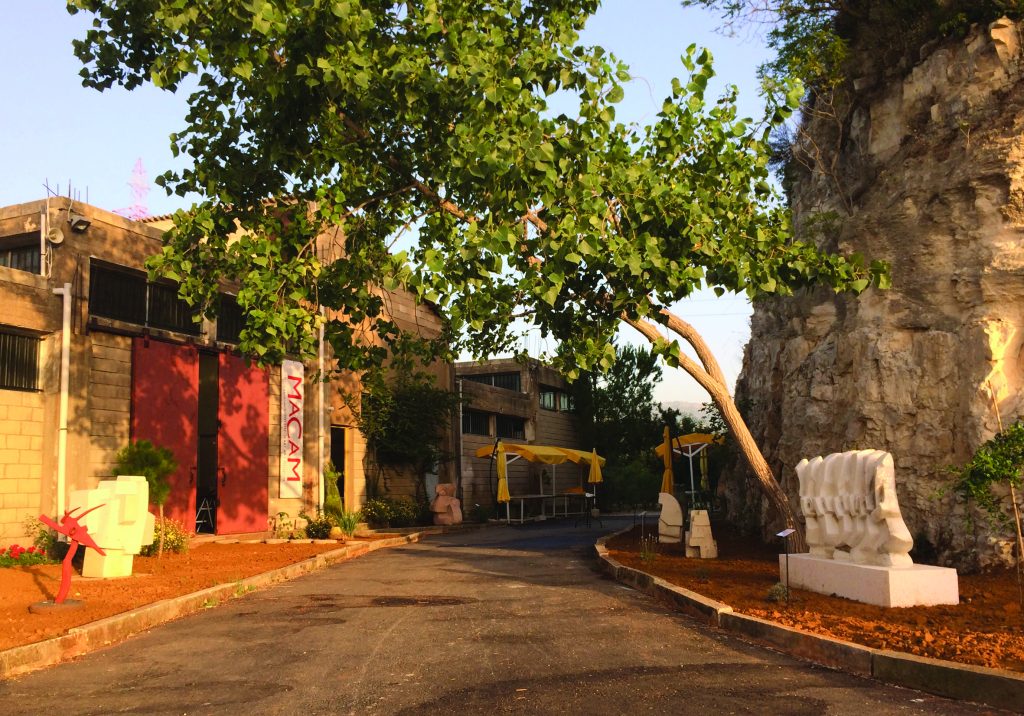 Sfeir-Semler Gallery
The first white cube space to open in industrial Qarantina district a decade ago, Sfeir-Semler is the Beirut branch of the original Hamburg space established in 1985 by Andrée Sfeir-Semler. Recognized for her penchant for Conceptual art and politically engaged Lebanese artists such as Walid Raad and Akram Zaatari, Sfeir-Semler puts on well developed shows and participates at international art fairs such as Frieze, Art Basel and FIAC. Her roster includes Michelangelo Pistoletto, Sol LeWitt, Walid Raad and Timo Nasseri, among others.
www.sfeir-semler.com
Tel: +961 1 566550
Tannous Building, Qarantina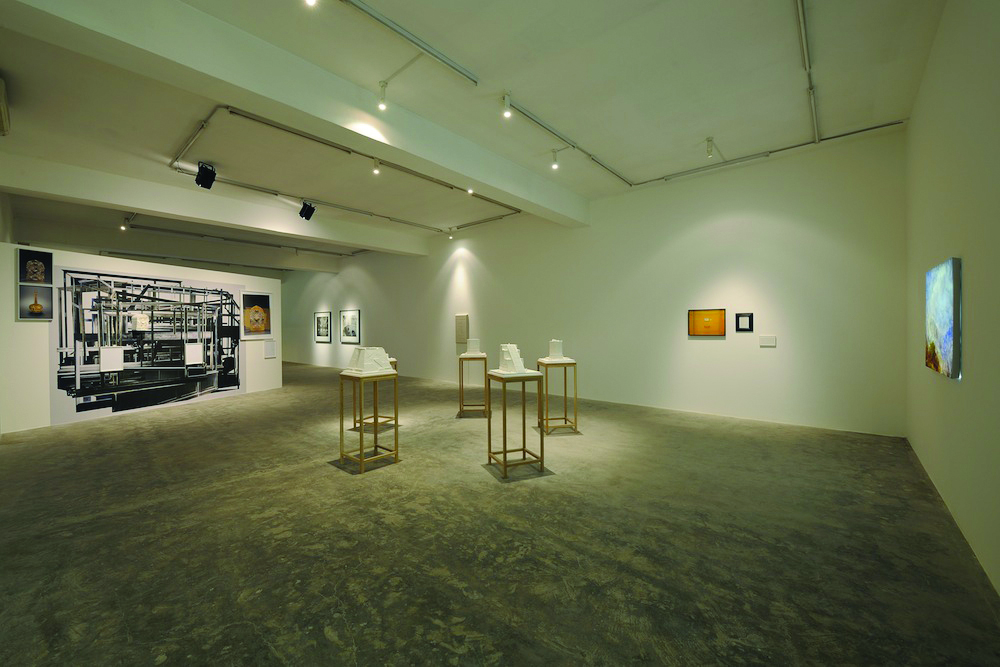 Galerie Tanit
A big name in the art scene is Naila Kettaneh Kunigk, with a sister gallery in Munich, where early 1970s shows included the likes of Robert Rauschenberg and Jasper Johns. As Kunigk's interests shifted from Conceptual artists to emerging ones, she began to incorporate young Lebanese talent experimenting with photography and video (Randa Mirza) and multimedia (Rima Saab). The massive gallery space of exposed ceilings and raw concrete pillars is spectacular, the neighborhood in Beirut's vibrant Mar Mikhael area, fast becoming a hub for artist studios and concept stores.
www.galerietanit.com
Tel: +961 1 562812
East Village Building, Armenia Street, Mar Mikhael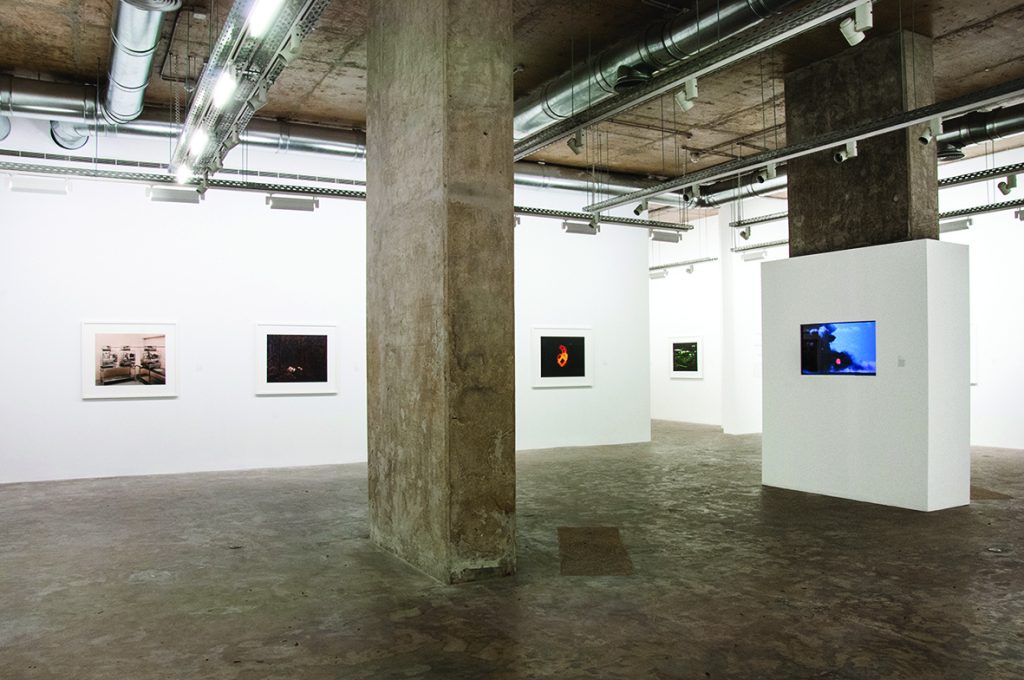 Art Factum
Another former steel factory in Qarantina, Art Factum's interior architecture retains a white-washed workshop-like feeling. After managing Beirut's Espace Kettaneh Kunigk gallery for a few years, Joy Mardini decided to start her own exhibition space in 2011. Here, she makes it a point to exhibit contemporary Lebanese designers alongside the eclectic range of international artists she represents in efforts to diversify Beirut's artistic awareness, including Venezuelan painter Dario Alvarez Basso, Japanese visual artists Go Segawa and Tomio Selke and photographer Vivian Van Clerke, among others.
www.artfactumgallery.com
Tel: +961 1 443263
Building 13, Rehban Street, Qarantina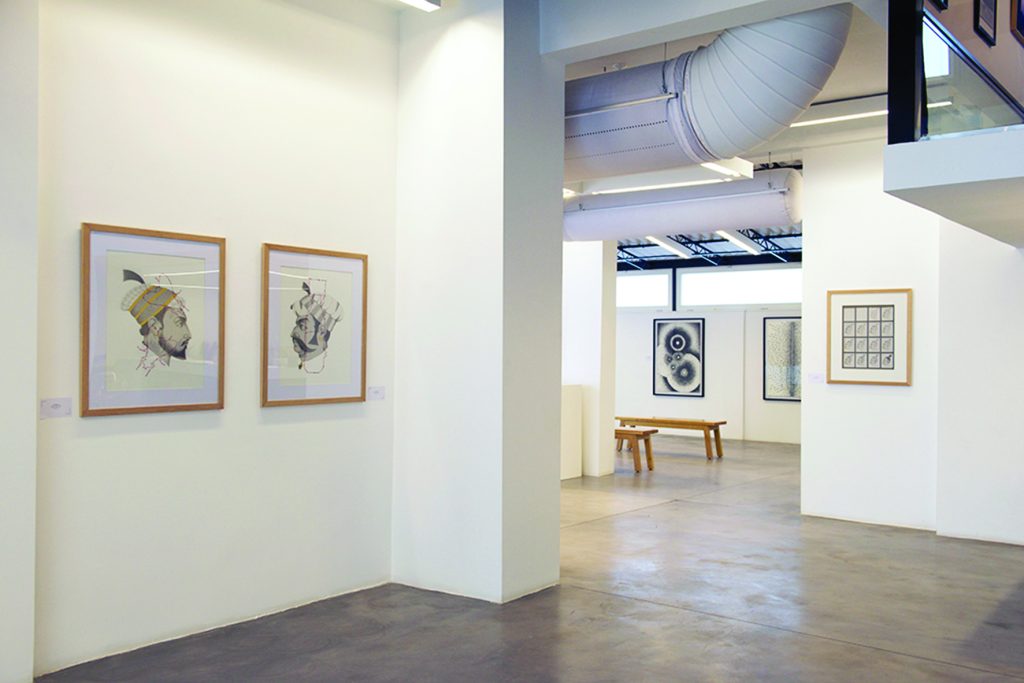 Agial Art Gallery
A modest space just off the busy streets of Hamra, Saleh Barakat's gallery has a solid 25-year reputation. Barakat is regarded as an expert in Modern Arab art, representing an older generation of influential Lebanese artists considered pioneers in their field, such as sculptor Saloua Raouda Choucair, as well as new generation artists, such as painter Ayman Baalbaki, among others. His expertise allowed him to co-curate the very first Lebanese Pavilion at the Venice Biennale, alongside Sandra Dagher, who managed the private gallery Espace SD before moving on to help found the non-profit organization, Beirut Art Center.
www.agialart.com
Tel: +961 1 345213
Abdul Aziz Street, Hamra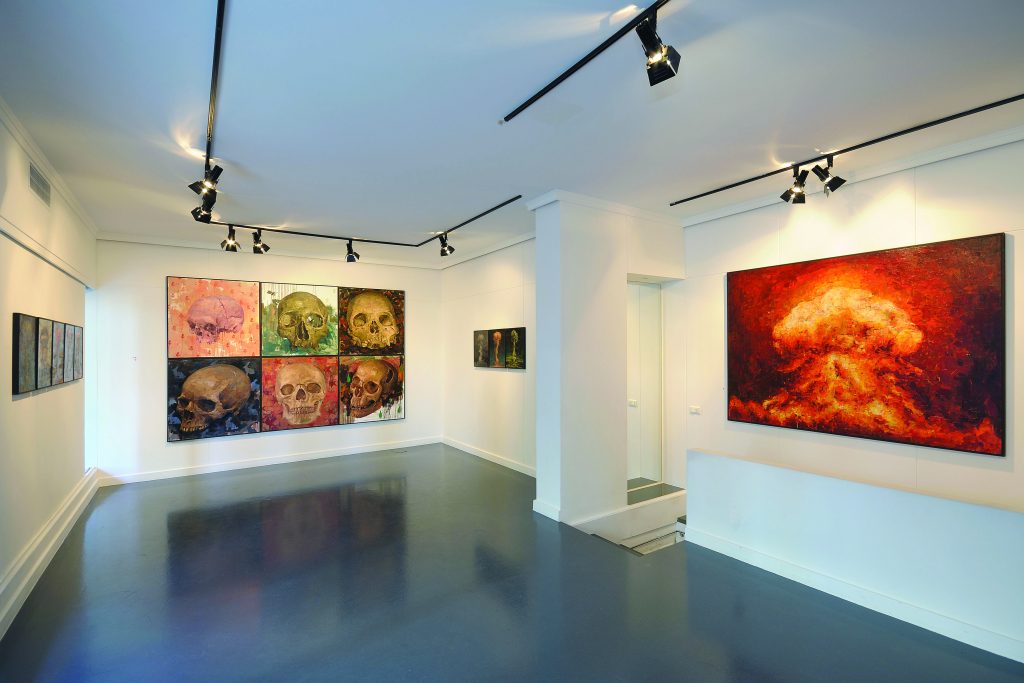 Ayyam Gallery
Founded in Damascus in 2006 by cousins Khaled and Hisham Samawi, Ayyam has branched out internationally, expanding to Dubai, Beirut and London. It has also broadened its scope to include emerging and established Middle Eastern and Iranian artists, with a particularly interesting roster of Syrian artists such as Thaier Helal and Kais Salman. Ayyam also holds regular Young Collectors Auctions. Adjacent to its intimate Beirut gallery in the central district, you'll find the Rania Mounizer-curated Ayyam Projects, an experimental space to support young, dynamic Contemporary artists.
www.ayyamgallery.com
Tel: +961 1 374450
Beirut Tower, Zeitune Street, Solidere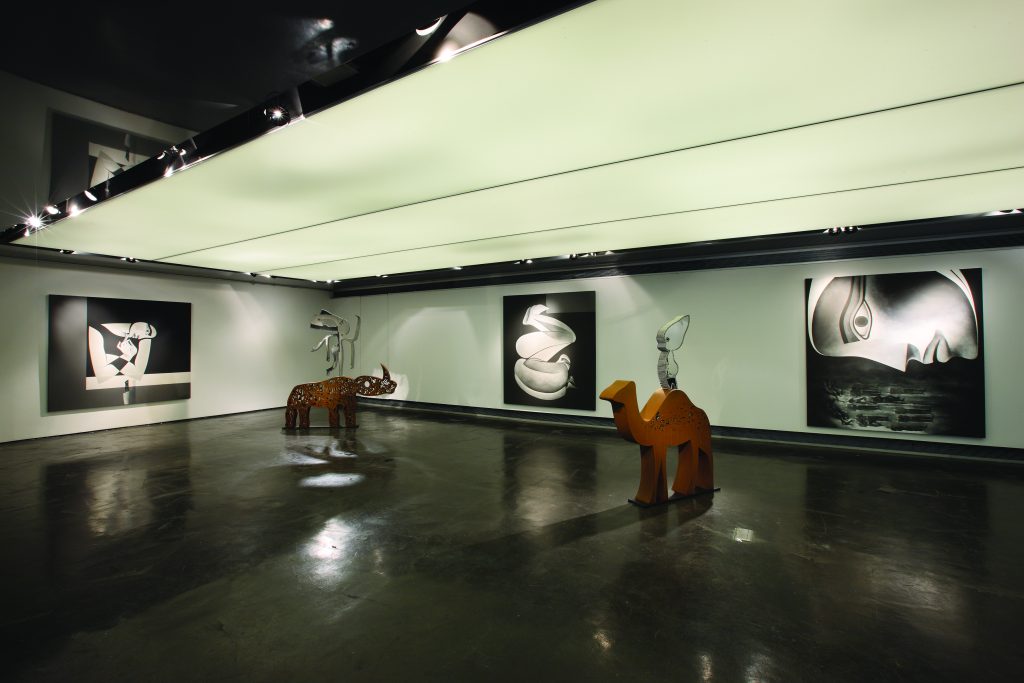 Beirut Art Center
This non-profit space serves as an active platform for cultural practices ranging from exhibitions and performances to screenings, talks, experimental concerts and workshops, showcasing many leading international and local heavyweights. Located in the dynamic area of Jisr El Wati, where you'll also find the interdisciplinary art spaces Ashkal Alwan and Station, it was initiated by Sandra Dagher and visual artist Lamia Joreige, who transferred their co-directorship to curator and video theorist Maria Muracciole for a freshened perspective. The upper floor of the vast 1500-square-meter space features a design platform for local designers and collectives, as well as a mediatheque and audiovisual archive of Contemporary art production in the region.
www.beirutartcenter.org
Tel: +961 1 397018
Building 13, Jisr El Wati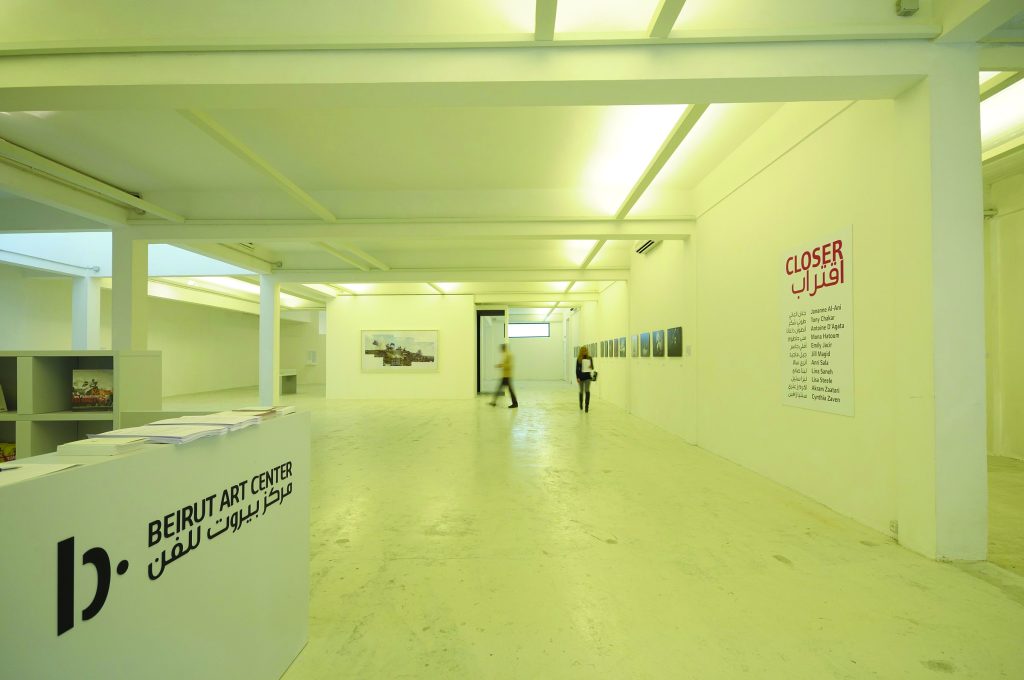 Art on 56th
A charming, refurbished 1930s house just around the corner from Gemmayzeh's lively nightlife area, the gallery opened in 2012 and was founded by Noha Wadi Moharram. A year later, it was part of the Contemporary Istanbul art fair and London's Art14. Featuring a large proportion of young Syrian painters and emerging multimedia artists, partly thanks to Moharram's Syrian roots, the gallery also showcases Syrian Masters such as the Abstract Expressionist Abdullah Murad and painter and sculptor Edward Shahda.
www.arton56th.com
Tel: +961 1 570331
Youssef Hayeck Street, Gemmayzeh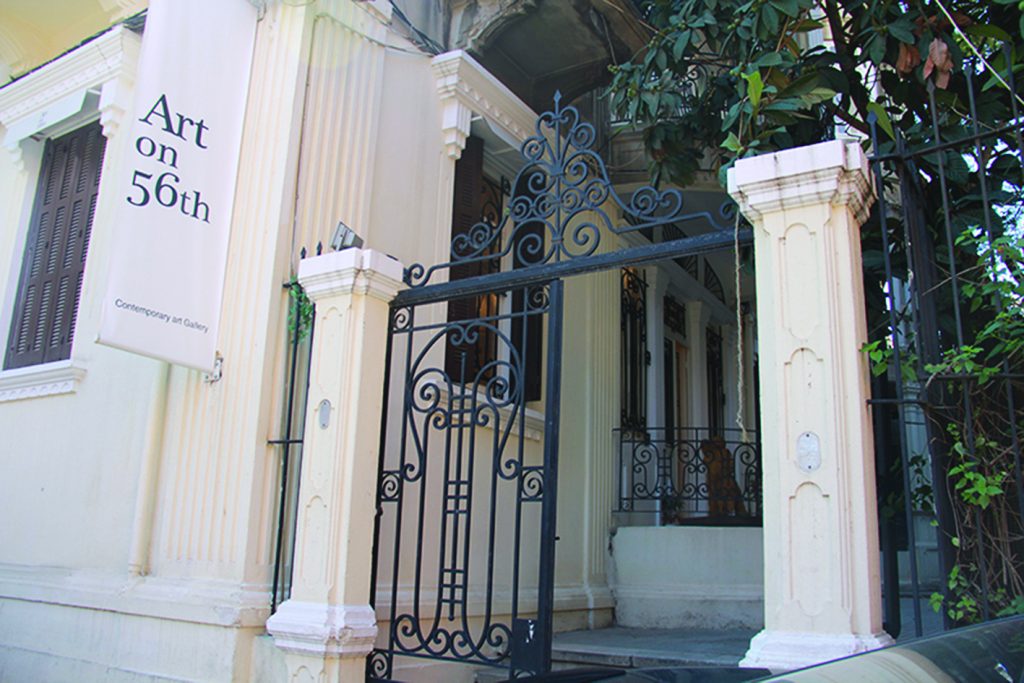 Galerie Janine Rubeiz
In March 2011, a gallery previously named Layr Wuestenhagen was reestablished under the directorship of Emanuel Layr as a project space for emerging artists. Following its success and a demand for larger projects, the gallery has expanded its roster to include additional spaces,
established publication projects and maintained important archival work while curating an ambitious program of solo exhibitions, punctuated by frequent group shows, acting as a critical support for young artists.
www.emanuellayr.com
Tel: +43 15245490
An Der Hülben 2, 1010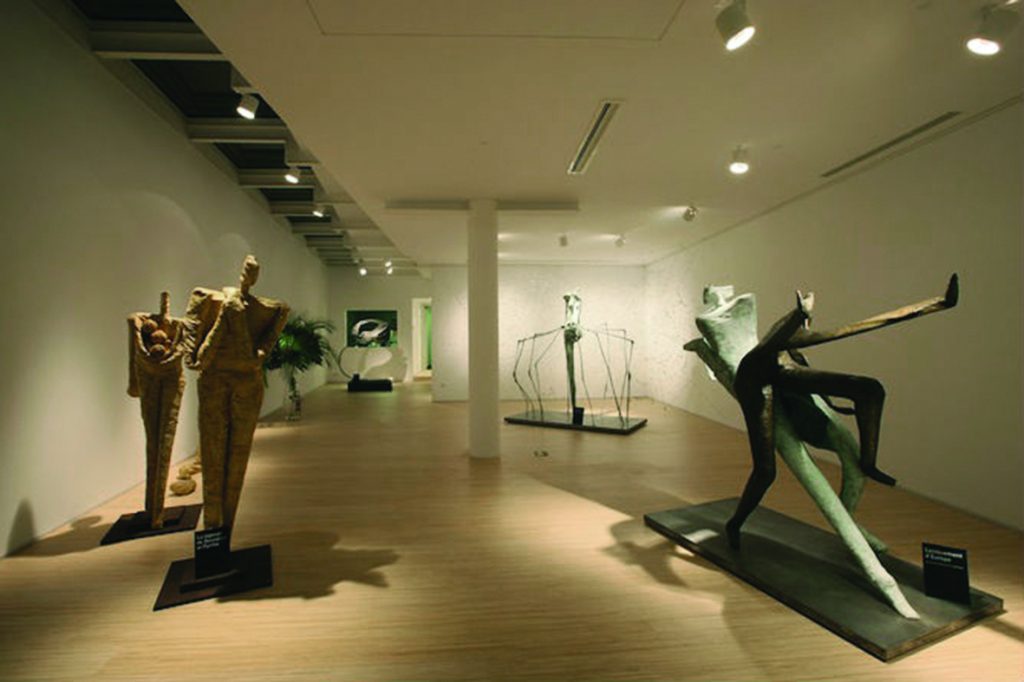 Maria Kassab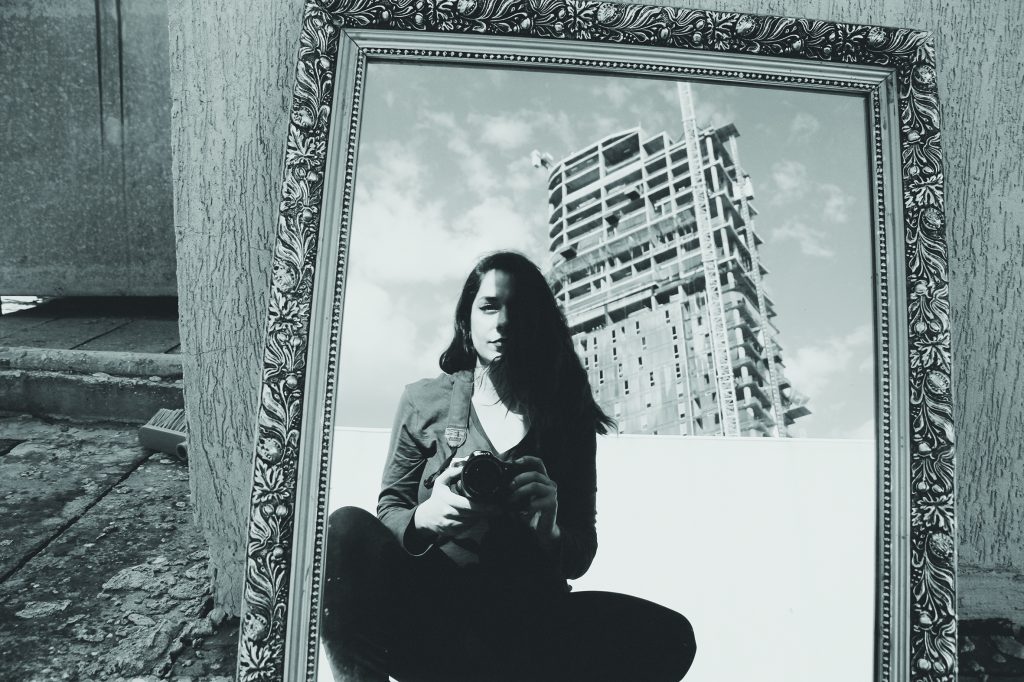 Trained as a graphic designer at the Lebanese American University, Kassab's work in photomontage, illustration and collage (both digital and handmade) has a Surrealist, fantastical feel to it. Kassab takes vintage photographs out of context, combining them with superimposed bodily distortions and cutouts inserted in unusual places – the results being both sensual and disturbing. Born in 1980, her work has been exhibited in Berlin and New York as well as in a Sotheby's-curated auction, Modern and Contemporary Art from the Middle East and Beyond, by Kathy Battista at the Beirut Exhibition Center
Ayman Baalbaki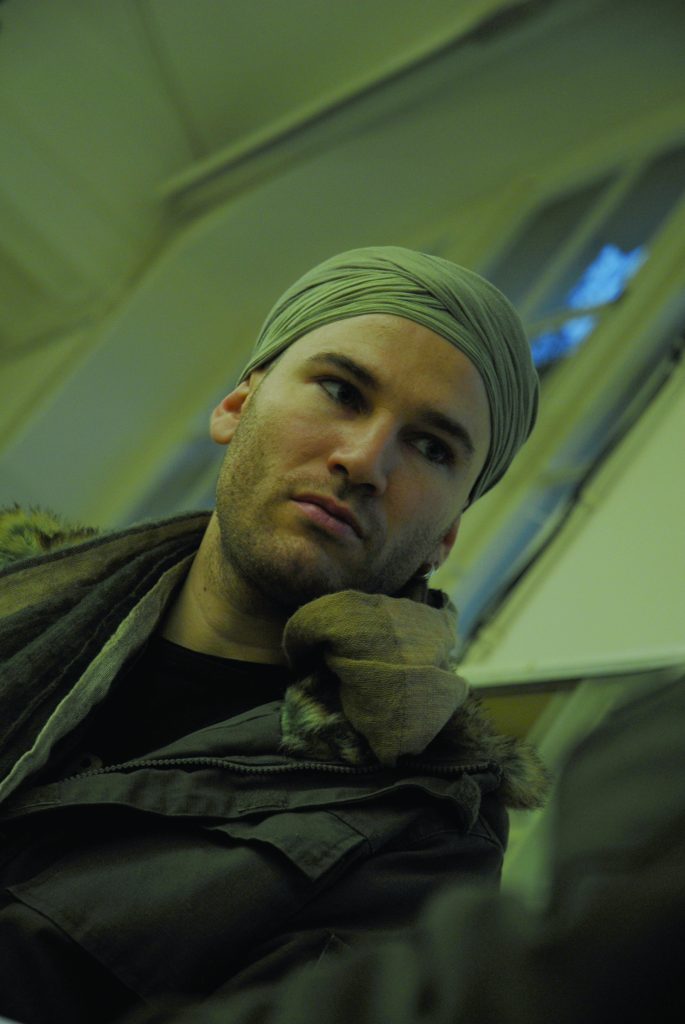 It would be difficult to look at Lebanese Contemporary art today without Ayman Baalbaki, one of the fastest-growing young stars, whose paintings were recently auctioned by Christie's and Sotheby's at quadruple their value five years ago. Born in 1975, Baalbaki continued his painting studies at the École Nationale Supérieure des Arts Decoratifs in Paris after Beirut. His archetypal Expressionist imagery may be of Beirut's bombed-out buildings and masked fighters or installations related to the architecture of war, but it is his bold brushstrokes and colorful floral patterns that are the most surprising and powerful when seen juxtaposed against the subjects he depicts.
Mounira Al-Solh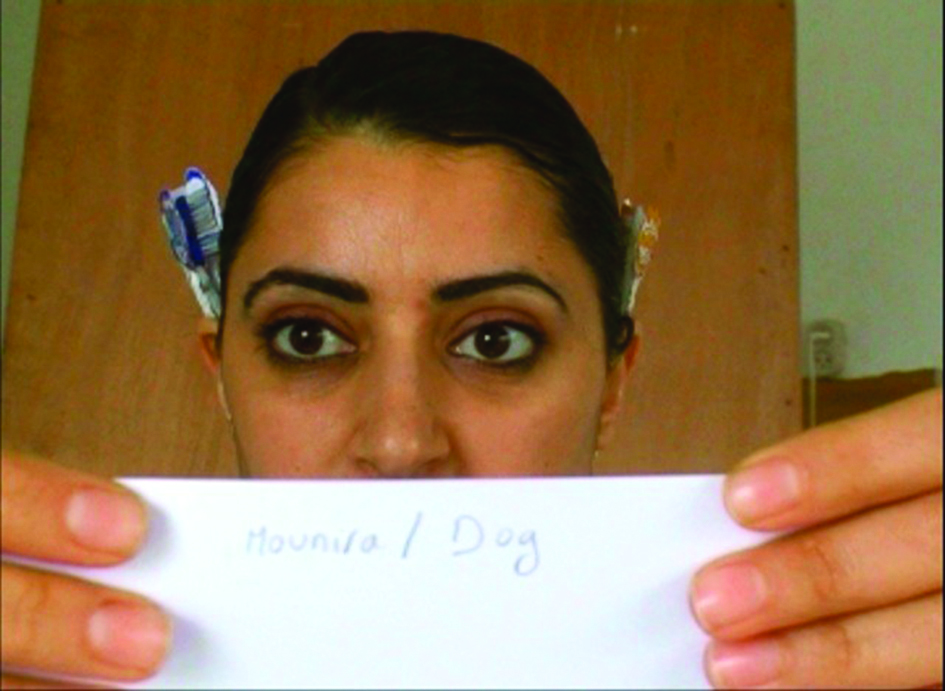 Al-Solh's work, often performative video, embodies irony and provocation, as well as issues pertaining to language, gender, identity and socio-political realities. Born in 1978, she studied
painting at the Lebanese University and fine arts at the Gerrit Rietveld Academy in Amsterdam, and currently resides between the two cities. As editor of NOA (Not Only Arabic), a 'magazine' that comprises staged readings in collaboration with artists, she explores issues of alienation, treason and the deconstruction of language. Her work has been shown at the 2007 and 2015 Venice Biennale and Manifesta 8, among others.
Karen Chekerdijan Studio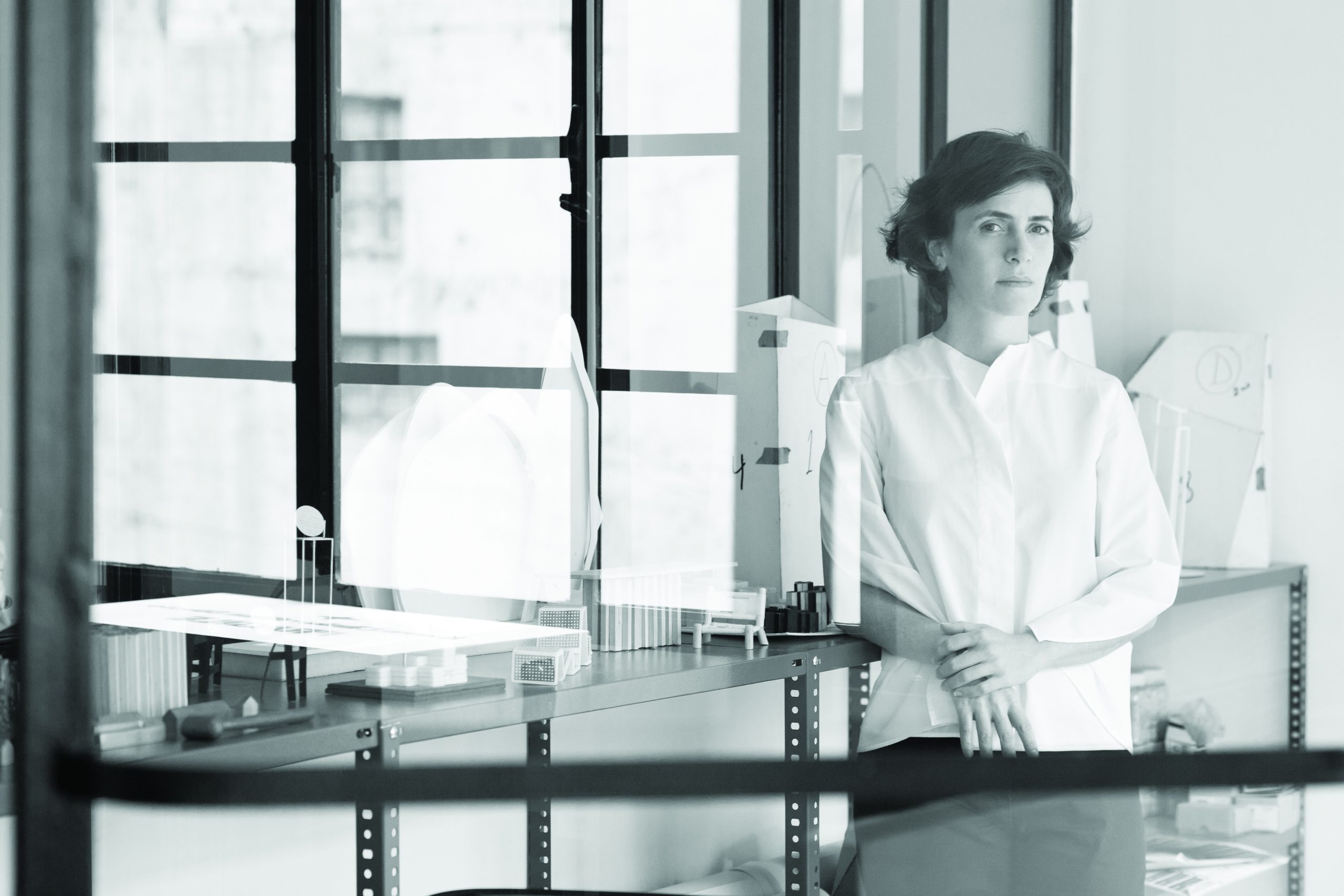 Karen Chekerdjian worked in film, advertising and graphic design before getting her MA in Industrial Design from Milan's Domus Academy. Following a three-year mentorship with the influential Avantgardist Massimo Morozzi, she returned to Beirut in 2001 to follow her conceptual inclinations and interest in gesture and imprints, Minimalism and movement. Regularly participating in design fairs such as New York's ICFF and Milan's Salone del Mobile, she also held her first solo exhibition at the Beirut Art Center late last year. It illustrated her maturating as an artist as well as a designer, a storyteller creating objects with a handcrafted finish and deconstructed to form their own narratives.
Walk us through your favorite neighborhood.
I love walking around the Port district. Five years ago, it was impossible to think that something could be developed down here. This area is the most diverse in all of Beirut, exactly what I was looking for.
Where do you like to eat?
LUX, on the same street as my studio. They have great Mediterranean at Bread, while Furn El Hayek is the best bakery in town.
Where would you recommend visitors stay in Beirut?
Villa Clara in Mar Mikhail, a little boutique hotel.
What are the must-have items to happily live here?
A car (or rent one) in order to be able to go outside Beirut! And a home with a terrace.
Are there any underground movements you like?
I have no idea! I live in my bubble, but I enjoy alternative Lebanese music or dance movements.
Where do you go to experience art and design in the city?
Ashkal Alwan, Beirut Art Center or Sfeir-Semler, Agial, Tanit and Janine Rubeiz galleries.
www.karenchekerdijan.com
Tel:+961 1 580572
Fayad Building, Derviche Haddad Street, Port Lebanon
Smo Gallery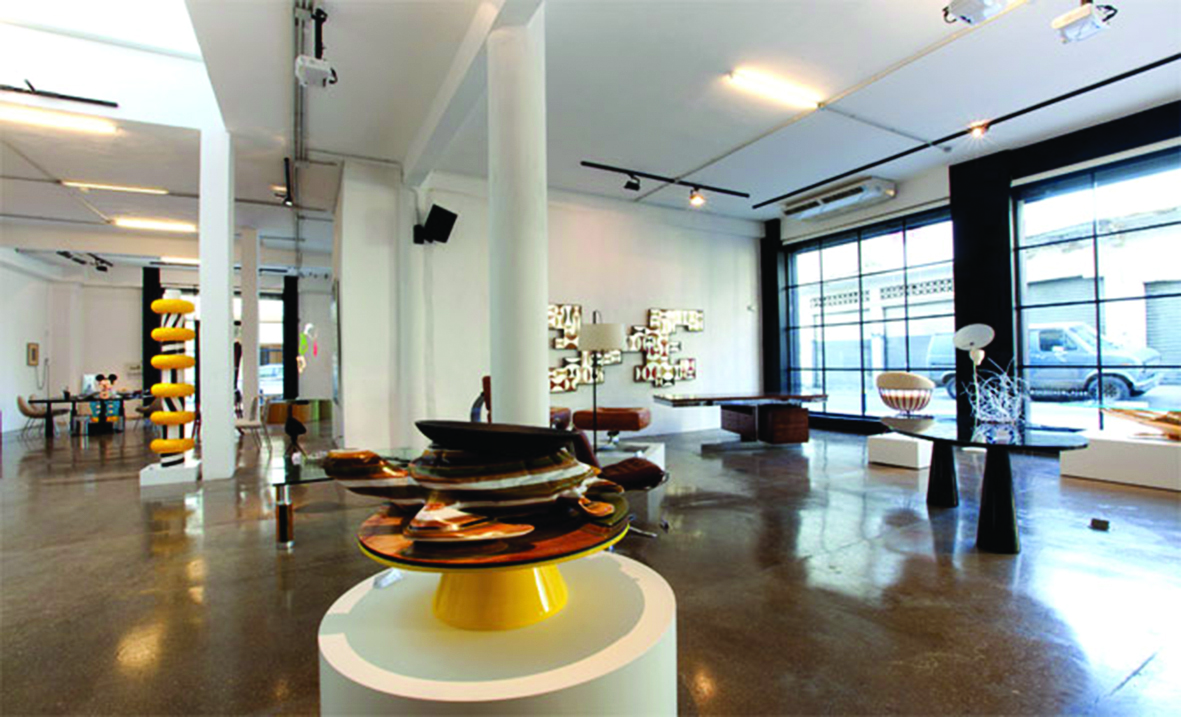 Opening in Qarantina when the area started becoming trendy, Smo Gallery was founded in 2010 by Gregory Gatserelia, an interior architect who was initially looking for a place to house his one-offs and limited edition pieces. It regularly exhibits objects that oscillate between design and architectural installations. Whether furniture, lighting, ceramics or even jewelry, these are works by designers such as Najla El Zein, Ranya Sarabki or Niko Koronis. The gallery has participated in fairs such as Design Days Dubai and PAD in London and Paris.
www.smogallery.com
Tel: +961 1 572202
Dagher Building, Senegal Street, Qarantina
Liza
This high-end Lebanese restaurant first started in Paris before boldly moving to Beirut.; bold due to its mission to give traditional Middle Eastern cuisine a contemporary twist. The setting is grand, a 19th-century palatial house in an elegant palette of cappuccino creams and intricate wallpapers – painted banana leaves in one room, large-scale Lebanese money notes in another, and the Beirut skyline in the third. The second floor of the villa houses the Metropolitan Art Society exhibition space. The food is wholesome and though the usual suspects are on the menu, it is far from conventional: each meal is presented innovatively and often with an twist.
www.lizabeirut.com
Tel: +961 1 208108
Metropolitain Club, Doumani Street, Ashrafieh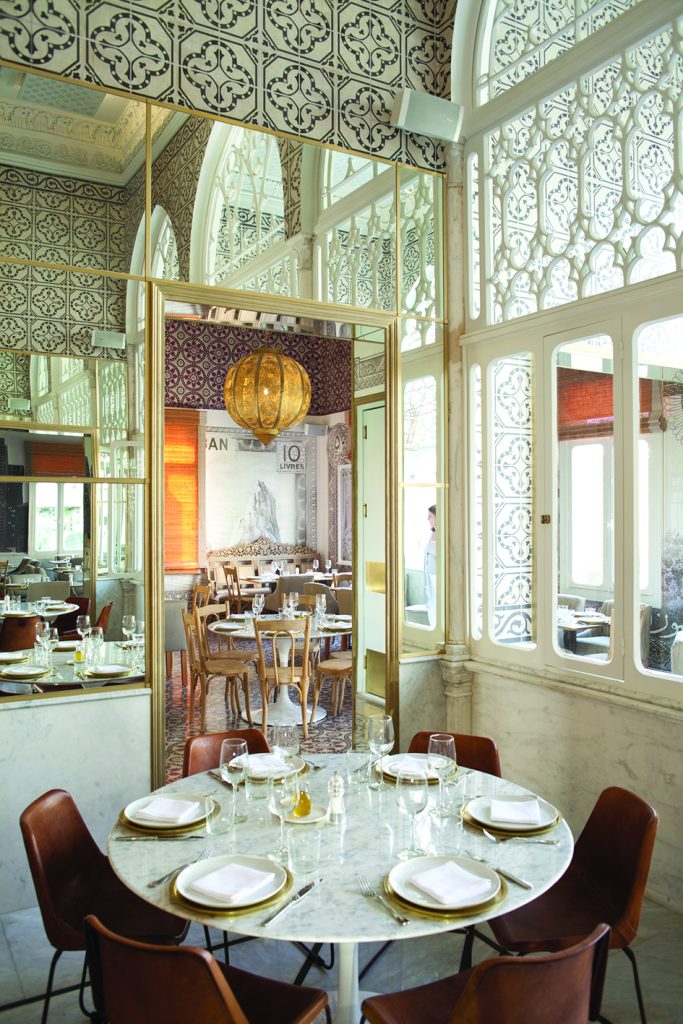 Gilt
Gilt is an upscale restaurant in Saifi village that has become a weekend hotspot. The brainchild of Marwan Keyrouz, who, when asked about the spectacular installation of wooden chairs heaped on top of one another in the entrance, says he was looking to create a 'Bilbao effect.' The sleek interior, which includes an intimate cavern-like corner with a perpendicular bar near the entrance, combines wooden seating with edgy décor and modern black cylindrical lights. Serving Mediterranean cuisine with Asian and Peruvian fusions, the food is well-balanced but spicy – especially recommended are the steak tartare, ceviche and black truffle risotto.
www.giltbeirut.com
Tel: +961 76 997676
Gouraud Street, Saifi Village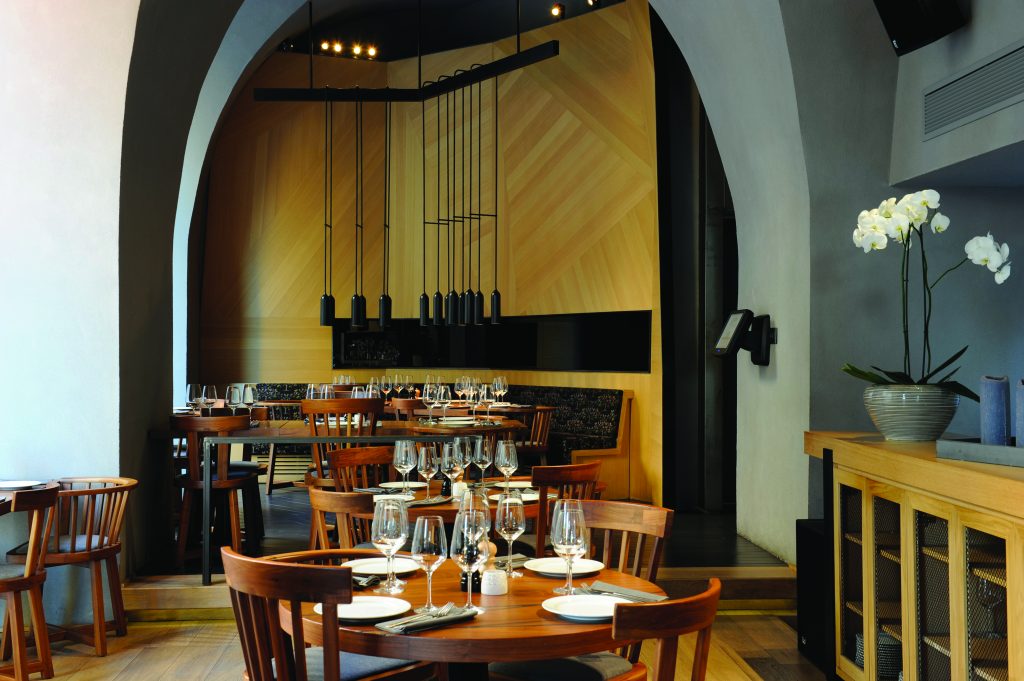 Burgundy Wine Bar
Adjacent to Gilt, but with a different concept, Burgundy is not to be missed by oenophiles! Led by Lebanese chef Youssef Akiki, who trained under Michelin-starred Alain Ducasse and Joel Robouchon, it serves contemporary French haute cuisine and has a reputation for wine pairing with a wide array of vintage Burgundies. Fittingly, inside has the feel of the wine cellar with arched beams. The Grand Cru menu, though pricey, is impressive; it combines the best Wagyu with Alaskan black cod, foie-gras and SaintJacques scallops, and you can expect everything, right down to the bruschetta, to be richly succulent.
www.burgundybeirut.com
Tel: +961 1 999820
Gouraud Street, Saifi Village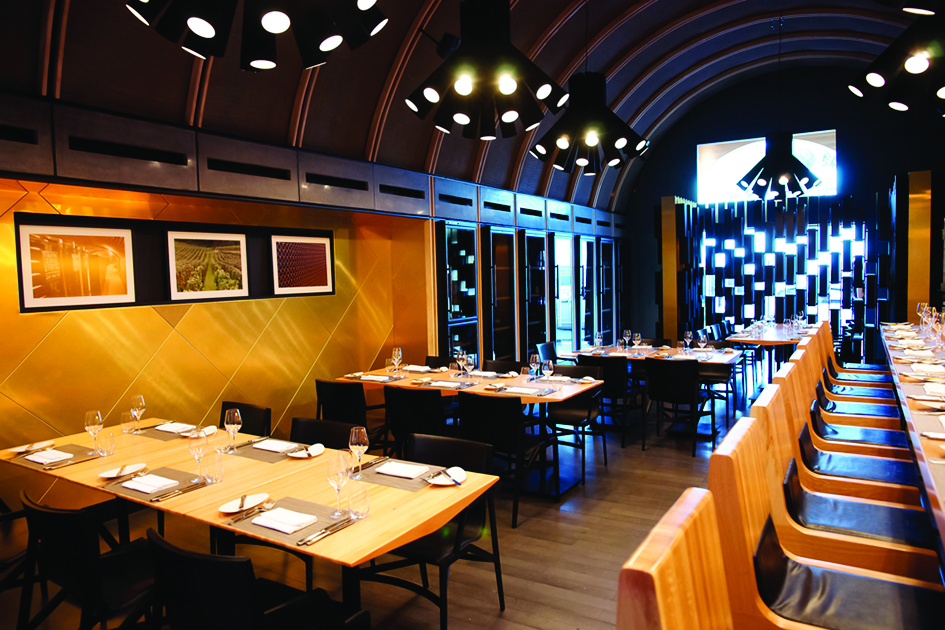 Frosty Palace
This cosy, casual eatery is fitted with shiny blue leather seats and neon signs in tribute to the American retro diner. Conceived by Zalfa Naufal, it serves gourmet burgers, among other delectables, for wide-ranging tastes – there's a raclette burger and one with brie and blueberry jam. With only three tables and a bar, it is a sought-after place for brunch/ lunch in the backstreets of hipster Mar Mikhael, where bars, boutiques and bookshops are springing up. Everything is homemade, including the exotic ice-creams (sea salt caramel, Japanese green tea, Speculoos); and yes, there are bourbon milkshakes on the menu.
Tel: +961 1 449595
Pharaon Street, Mar Mikhael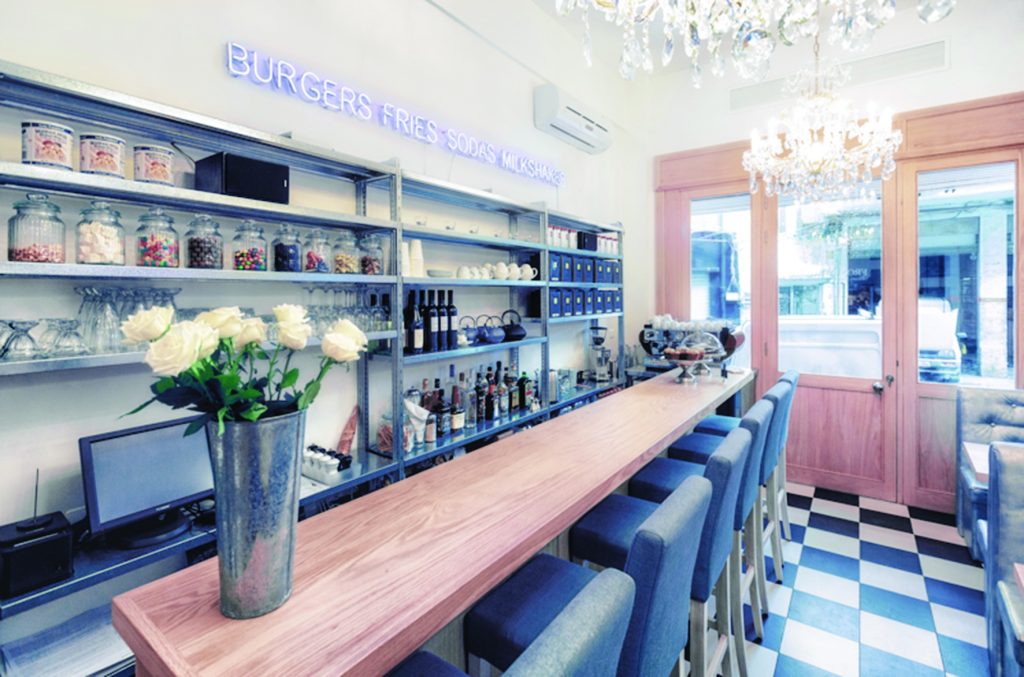 Le Gray
It is easy to see why this is the go-to boutique hotel for anyone associated with the art world. Step through the entrance and you'll find an Elephant sculpture by Nadim Karam, as well as over 500 works of Contemporary art scattered throughout the hotel. This is because the hotelier, Gordon Campbell Gray, is an art collector. Add the rooftop pool overlooking the Mediterranean, the five-star service, the 87 well-appointed rooms in calming grey and purple tones, Le Gray's central location in the middle of downtown's shopping and entertainment area, and you have all the elements for a perfect stay.
www.legray.com
Tel: +961 1 971111
Martyr's Square, Beirut Central Distric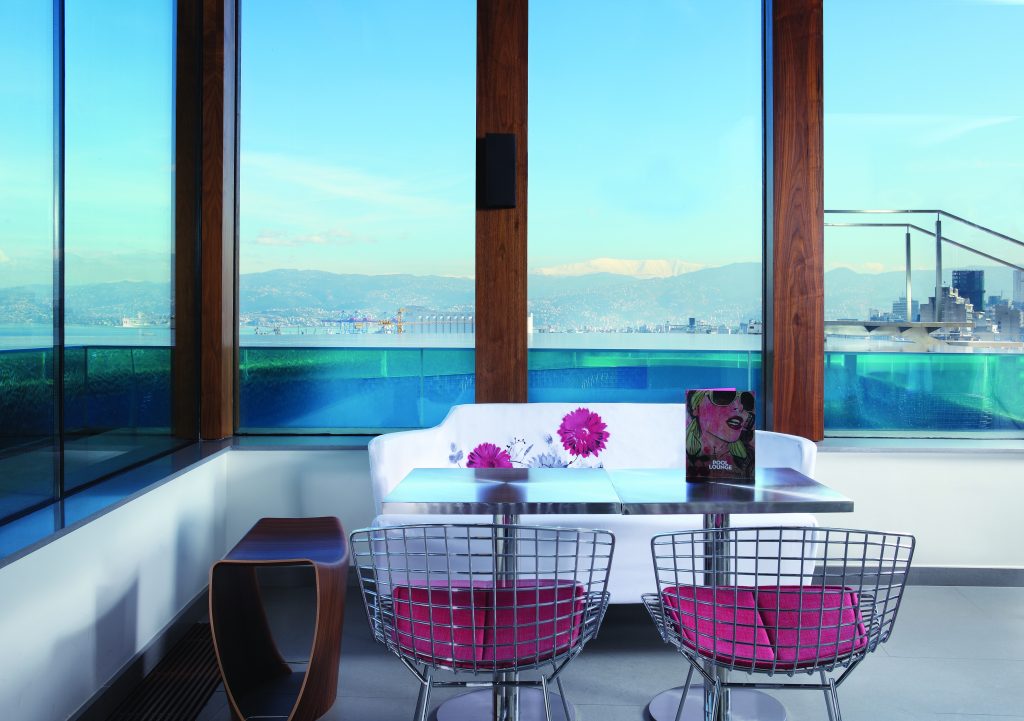 Villa Clara
This hidden gem is a restored 1920s Belle Epoque-style house with seven rooms surrounded by a garden terrace. Rooms have warm touches of velvety reds and greens, furnished with handpicked antiques by Andrée Putman and Philippe Hurel alongside Lebanese pieces. A quaint lobby with a Napoleon III fireplace leads to an exquisite French restaurant; the boutique hotel's coowner Olivier Gougeon was chef at Paris's three Michelin-star restaurant Grand Veyfour.
www.villaclara.fr
Tel: +961 70 995739
Armenia Street, Mar Mikhael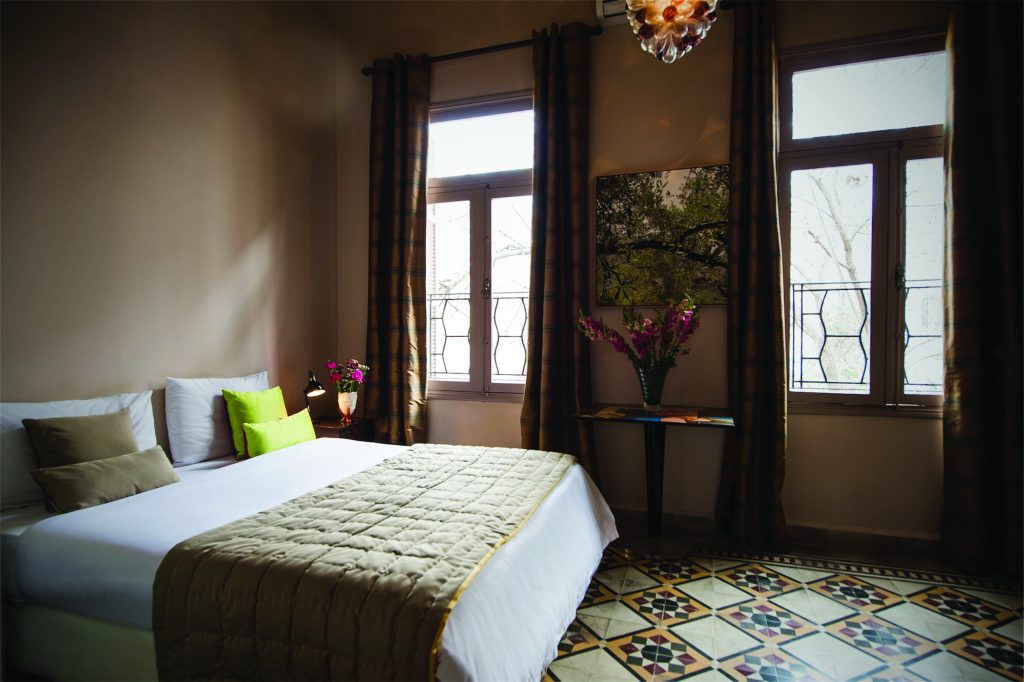 Beyt
This charming guesthouse overlooks a private courtyard. The four double rooms with en-suite bathrooms, old marble-tiled floors, vintage furniture and handcrafted textiles ensure that your time here will be authentic and comfortable. A central kitchen, vast, colorful foyer surrounded by wraparound balconies, discreet yet helpful staff and a partner restaurant nearby – Motto, serving variations of ethnic cuisine from Thai to Ethiopian – make for a stylish yet cosy stay
www.beytguesthouse.com
Tel: +961 1 444110
Armenia Street, Mar Mikhael
Smallville
Smallville is relatively new in the up-and-coming Badaro area. With a stylish and sassy design for its 117 rooms and 39 suites, a well-equipped gym it has a choice of two restaurants: The Social, for something casual with an outdoor garden and kitchen as well as screenings for film aficionados, and the more formal Pool House on the rooftop, surrounded by a glass curtain of uninterrupted views. Escape here for a sense of Beirut's urban cool.
www.thesmallvillehotelbeirut.com
Tel: +961 1 619999
Badaro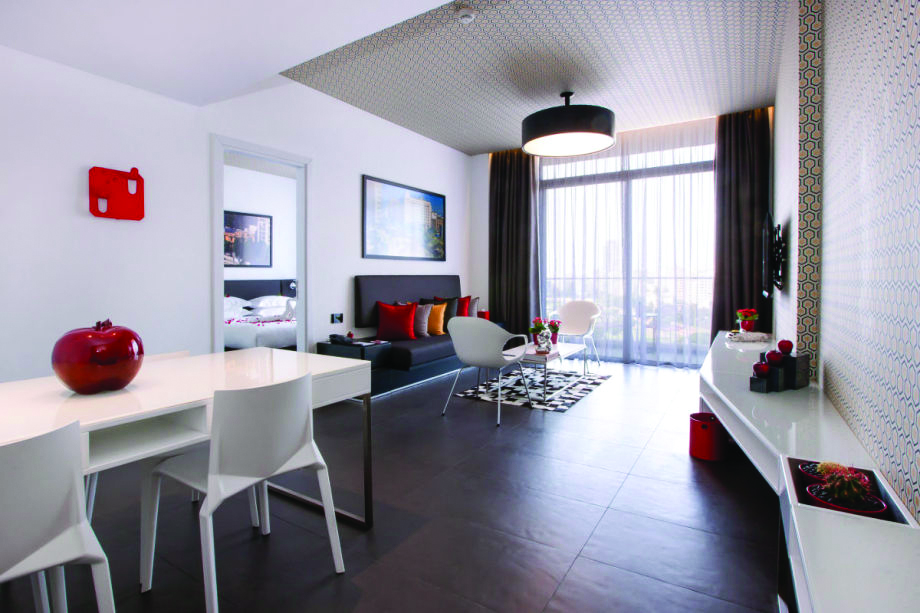 BEIRUT – LEBANON
The travel guide for exploring the
ecstatic beauty of BEIRUT.