Nina Strassgütl, NOSHE, Maximilian Meisse, Roland Halbe, Christian Glaeser, Mila Hacke, Uwe Walter, Ludger Paffrath, Klapsch, Sprüth Magers, Chloé Richard, Johann König, VG Bild-Kunst, Eyal Burstein, Karsten Hintz, Bernd Schönberger, Stefan Korte, Matthew Griffin, James Pfaff, Berlin Art Link and Archiv Berliner Philarmoniker.
Berlinische Galerie
Unique for its local focus, the Berlinische Galerie avoids the nationalistic mentality that defines most major galleries. The collection focuses specifically on artworks from the 1870s to the present, all of which have been made in Berlin. Exhibitions extend to include international works addressing various issues, which reflect the interests and aesthetics of the city. Multimedia is the standard, evident in the Dadaist collages from the early 20th century to the bright photo-engravings of Olafur Eliasson. Located among the residential buildings of Kreuzberg, not too far from the Jewish Museum, the Berlinische Galerie is remarkably accessible through both its location and its collection.
www.berlinischegalerie.de
Tel: +49 3078902600
Alte Jakobstraße 124–128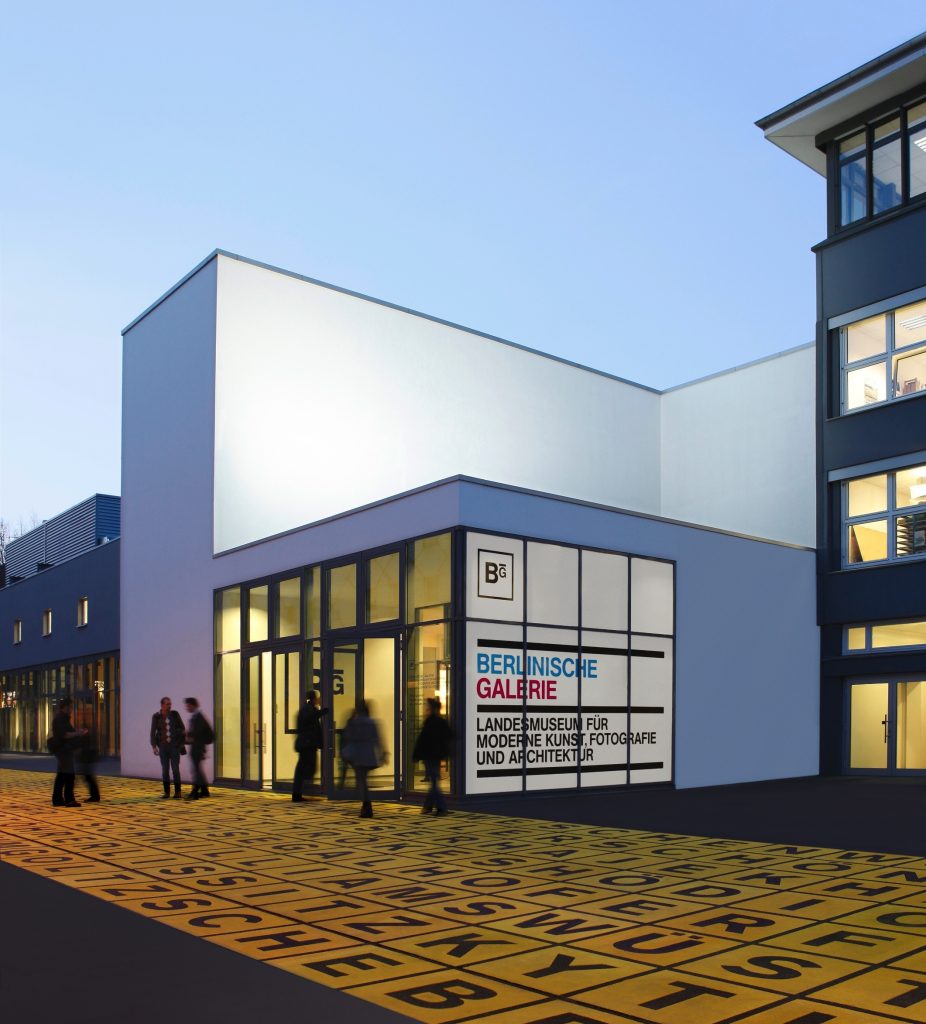 Boros Collection
One of the few Second World War bunkers still dotting Berlin's cityscape, this concrete behemoth is now home to a private collection of Contemporary art, owned by Christian and Karen Boros, who live on the top floor of the bunker in a converted penthouse. Access to this vast 80-room collection is by advance appointment only and the tour includes fascinating information about the history of the building as well as a thorough discussion of most of their collected artworks. Many of the works on display in the Boros Collection are by Berlin-based artists, with installations by Tomas Saraceno and a selection of photographs by Turner Prize-winning photographer Wolfgang Tillmans. The bunker also houses works by Ai Weiwei, Thomas Ruff, Alicja Kwade and Olafur Eliasson.
www.sammlung-boros.de
Tel: +49 30240833300
Reinhardtstraße 20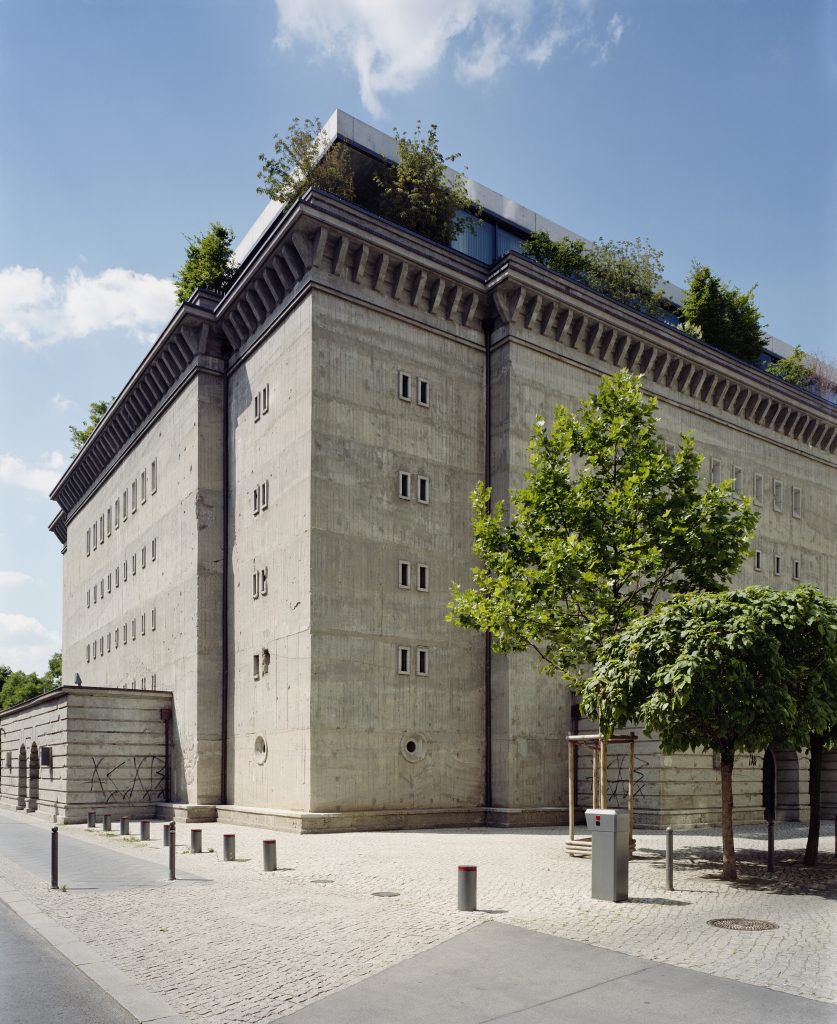 Hamburger Bahnhof
A repurposed train station, Hamburger Bahnhof is now a major art gallery. The building houses high ceilings and long galleries, pedestrian passageways and even the occasional remnants of train tracks. This charismatic structure has undergone some transformations, cleaned up and repainted so as not to draw attention away from the huge collection of major works. The most contemporary and the largest of the state galleries in Berlin, it hosts artworks from the 1960s onwards. Major pieces by the likes of Andy Warhol, Cy Twombly, Robert Rauschenberg, Gerhard Richter, Martin Kippenburger, John Cage, Anselm Kiefer and Joseph Beuys, among others, can be found here.
www.hamburgerbahnhof.de
Tel: +49 30266424242
Invalidenstraße 50-51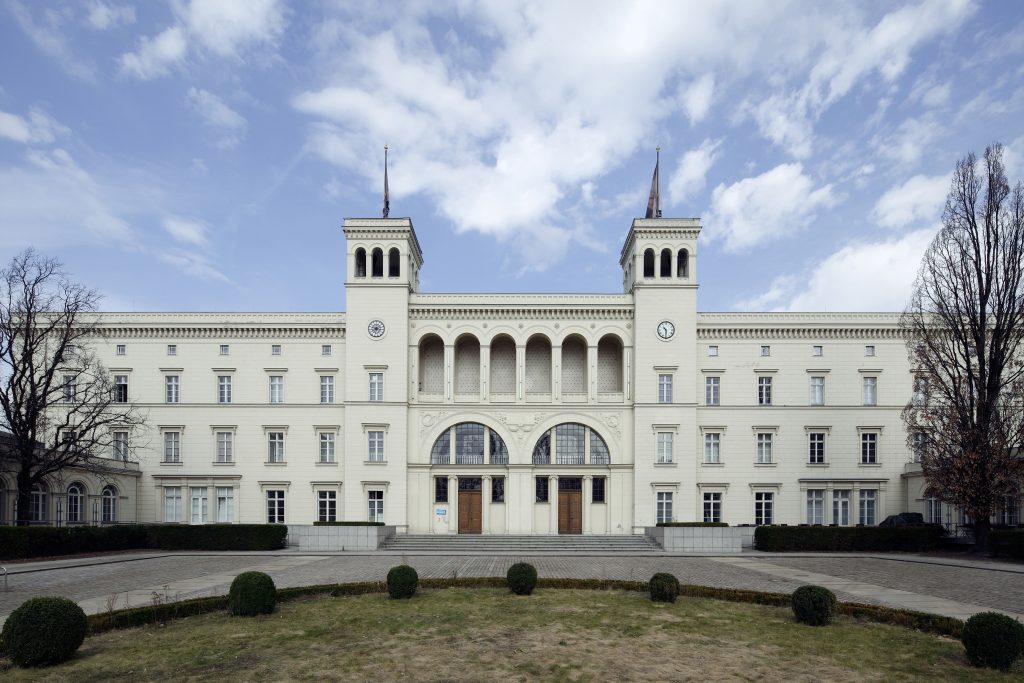 Tchoban Foundation
Russian architects Sergei Tchoban and Sergey Kuznetsov designed the 2009 Berlin Museum for Architectural Drawing to reflect its contents. Right down to the details of the door handles – made to resemble stacks of drawing paper – the traits of the building mirror its function. The concrete facade was created using a moulding technique that etched a series of architectural drawings into the building. The drawings replicated on the facade are detailed fragments of sketches by two late 18th century Italian artists, who focused much of their work on the architectural techniques of the time. While the building is something for visitors to marvel at, the rotating exhibitions offer rare glimpses into the architectural process. In a digital age, this collection provides a much-needed re-evaluation of architecture's artistic roots.
www.tchoban-foundation.de
Tel: +49 3043739090
Christinenstraße 18A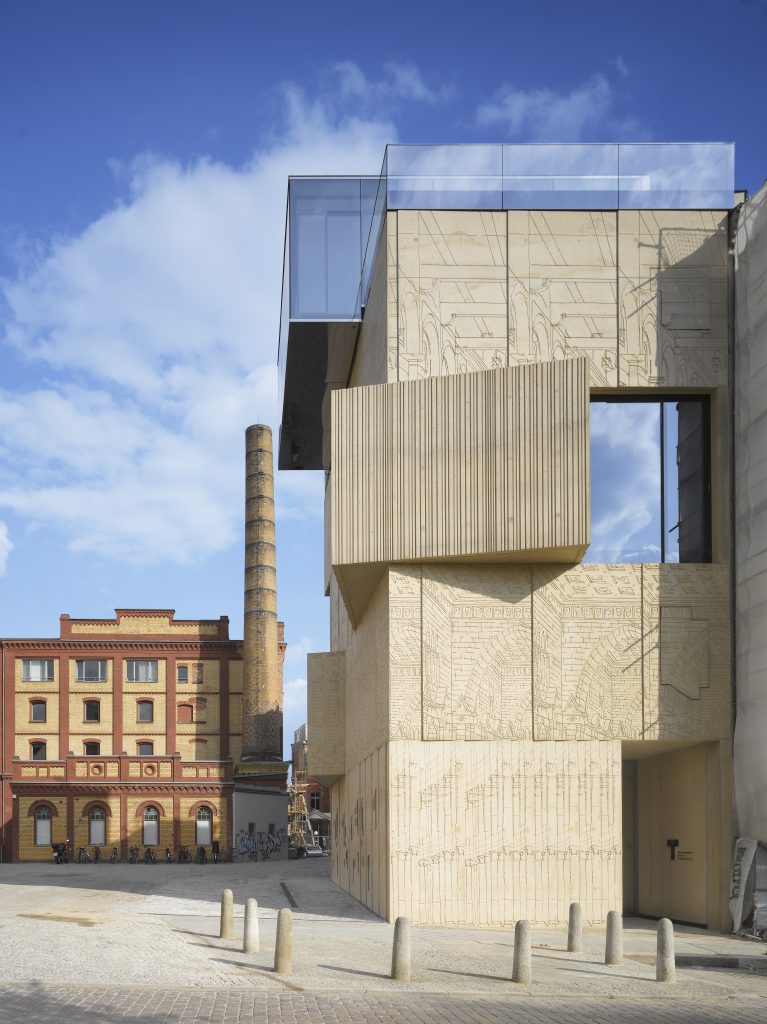 Blain Southern
The Berlin branch of the London-based gallery is located in the building that formerly housed the printing presses of German newspaper Der Tagesspiegel. Though the space has been remodeled to make it more suitable for art, it retains some of its industrial architecture, with exposed metal ducts and large paneled windows, as well as a beautiful catwalk three storeys above the main exhibition room. The gallery presents the works of a number of critical artists including Francesco Clemente, Lucien Freud and Wim Wenders. Blain|Southern opened in 2010 on Potsdamer Street, an area which has become a hub for Berlin's booming gallery scene.
www.blainsouthern.com
Tel: +49 306449 31510
Potsdamer Straße 77–87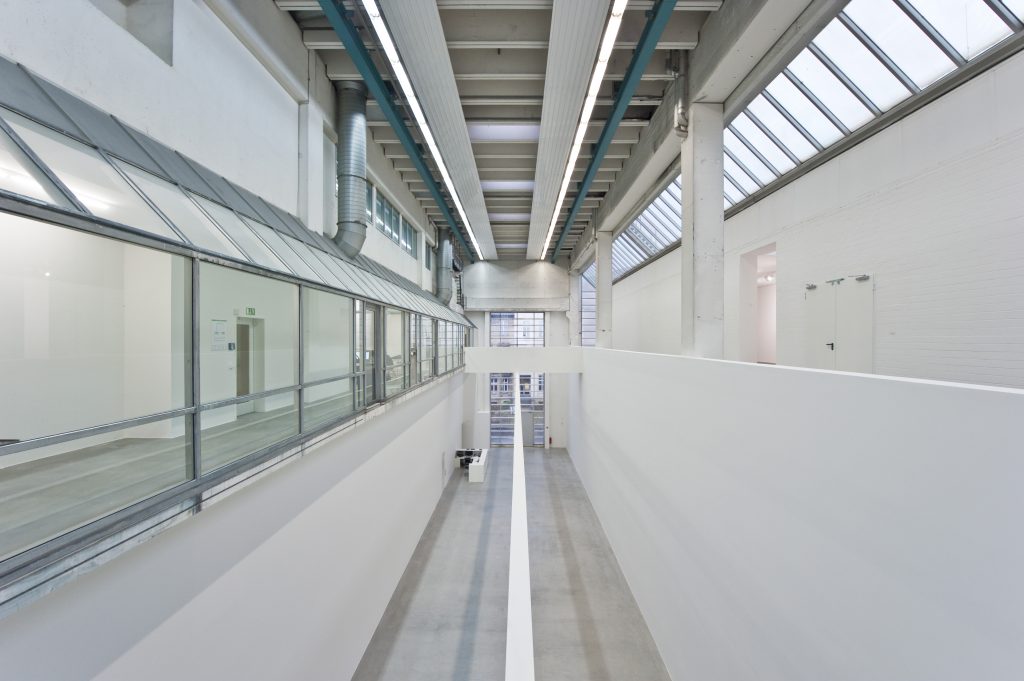 C/O Berlin
The city's best known photography gallery was founded in 2001 in a former postal building in Berlin-Mitte (from which it takes its name, Care/Of). It was sold to investors in 2012 and C/O relocated to the Modernist architectural treasure Amerika Haus in Charlottenburg in 2013. The grand opening of C/O Berlin's new home took place in the fall of 2014, with a series of exhibitions showing works by famous Magnum photographers from the last 50 years. In over 10 years, the gallery has shown established photographers such as Annie Leibovitz, Thomas Hoepker, Nan Goldin, Robert Mapplethorpe, Bettina Rheims, Alec Soth, Leonard Freed, Larry Clark, Arnold Newman, Sibylle Bergemann, Peter Lindbergh and Gregory Crewdson
www.co-berlin.org
Tel: +49 3028444160
Hardenbergstraße 22-24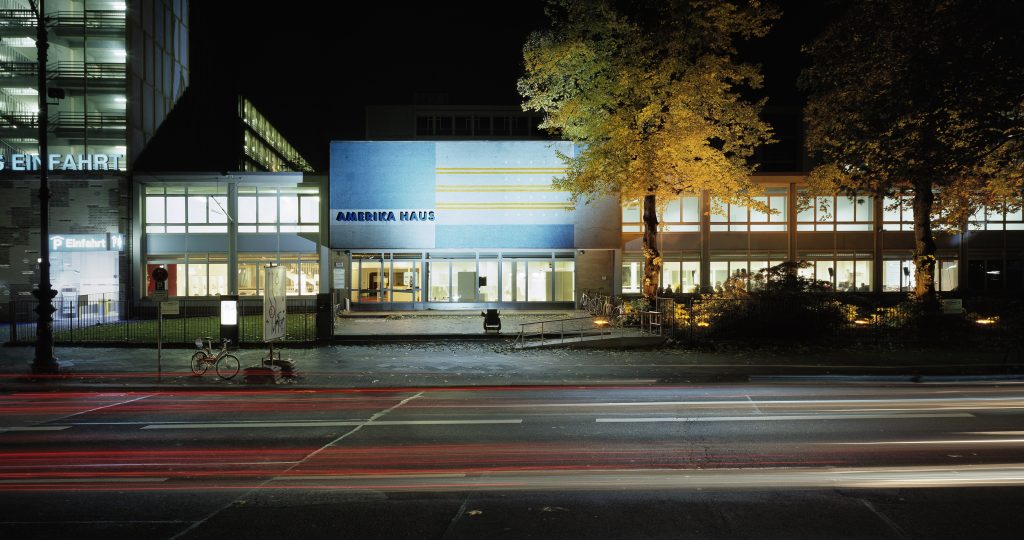 IMPORT Projects
Founded in 2012 by Anja Henckel and Nadim Samman, this non-profit curatorial initiative hosts a wide range of exhibitions, symposia and performances. The project space is located on the borders of Charlottenburg and Schöneberg in West Berlin and shares its address with Future Gallery. Contemporary artists showing at IMPORT are invited to address the problematics of working in a 'networked era' and respond to them visually and conceptually. The gallery recently exhibited the work of French artist Marguerite Humeau, whose solo show Horizons presented sculptural recreations of prehistoric mammals' trachea, exposing the crossover between art, design and biology. Expect to see some of Berlin's Contemporary artistic vanguard.
www.import-projects.org
Tel:+49 3095618323
Keithstraße 10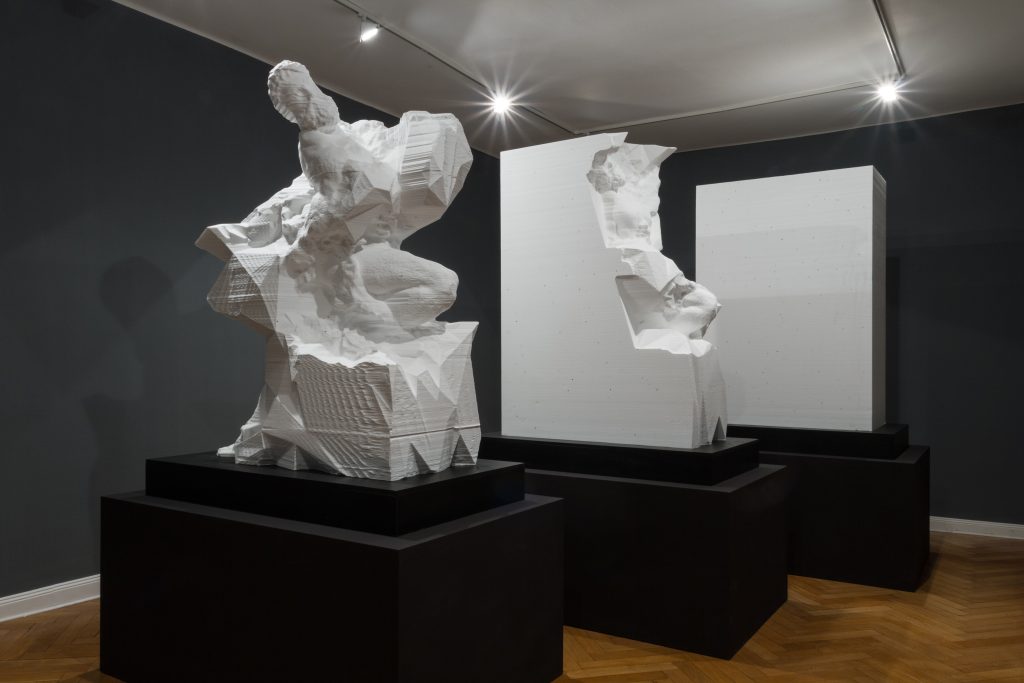 KW Institute for Contemporary Art
Previously a margarine factory, the KW Institute for Contemporary Art is located in the heart of the Mitte Gallery District and is highly regarded for its groundbreaking, and at times controversial exhibitions. Klaus Biesenbach, current Director of MoMA PS1 in New York City, founded the institute in the early 1990s. The KW's contributions to the city's art scene are many, notably inaugurating the Berlin Biennale. Many site-specific artworks have been designed for the KW building and are part of the permanent display; contributions by famous artists that have exhibited there or have taken part in the KW residency program include Renata Lucas and Douglas Gordon. Even a coffee break is an artistic experience at KW in the impressive glass-encased Café Bravo, designed by artist Dan Graham.
www.kw-berlin.de
Tel: +49 302434590
Auguststraße 69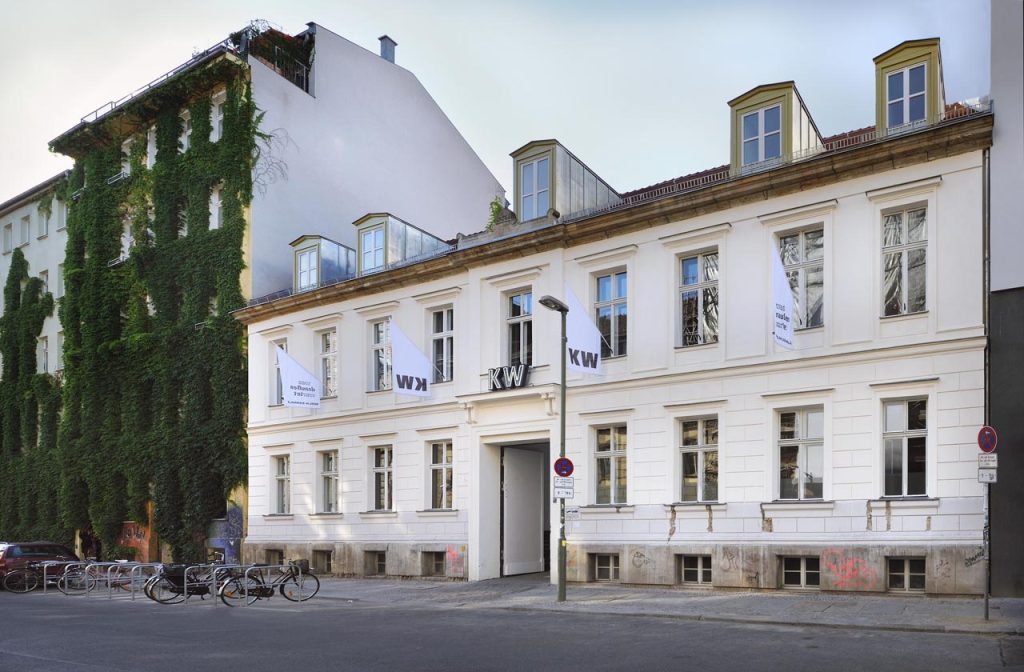 Johann König – St Agnes
If you're a fan of checking out 1960s Brutalist architecture, you'll want to visit the St Agnes church in Kreuzberg, designed by Modernist architect Werner Düttmann. The former Catholic parish has the added bonus of housing exhibitions by venerable Berlin gallerist Johann König. The gallery has been representing some of Berlin's most established artists since 2002 and participates in renowned international art fairs, offering a glimpse of the finest Berlin has to offer. The concrete, hallowed nave of St Agnes provides an aesthetically stark backdrop for visually stunning artworks. Exhibiting artists include Katharina Grosse, Camille Henrot, Michael Sailstorfer, Jeremy Shaw and Jeppe Hein.
www.st-agnes.net
www.johannkoenig.de
Tel: +49 3026103080
Alexandrinenstraße 118–121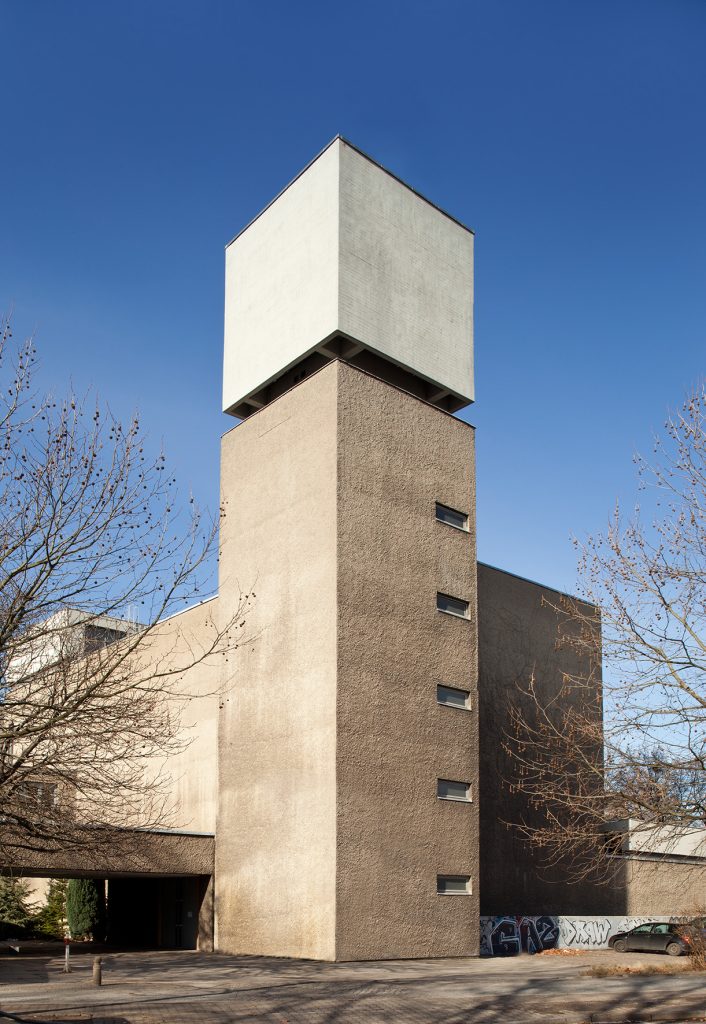 Schinkel Pavillon
Described as an "eccentric monument of GDR architecture", the Schinkel Pavillon combines pastel colors and decorative marble with Contemporary art exhibits highlighting sculpture and media art. The pavilion is located in the garden of the Crown Prince's Palace, which was a progressive exhibition space in the 1920s and an early model for modern art institutions. The Crown Prince's Palace was shut down by the National Socialists in the 1930s and its art determined "degenerate". The Schinkel Pavillon, as we now know it, was built in the garden in 1969 and it was only after unification that the ghost of the forward-thinking art space was brought back to life.
www.schinkelpavillon.de
Tel: +49 3020886444
Oberwallstraße 1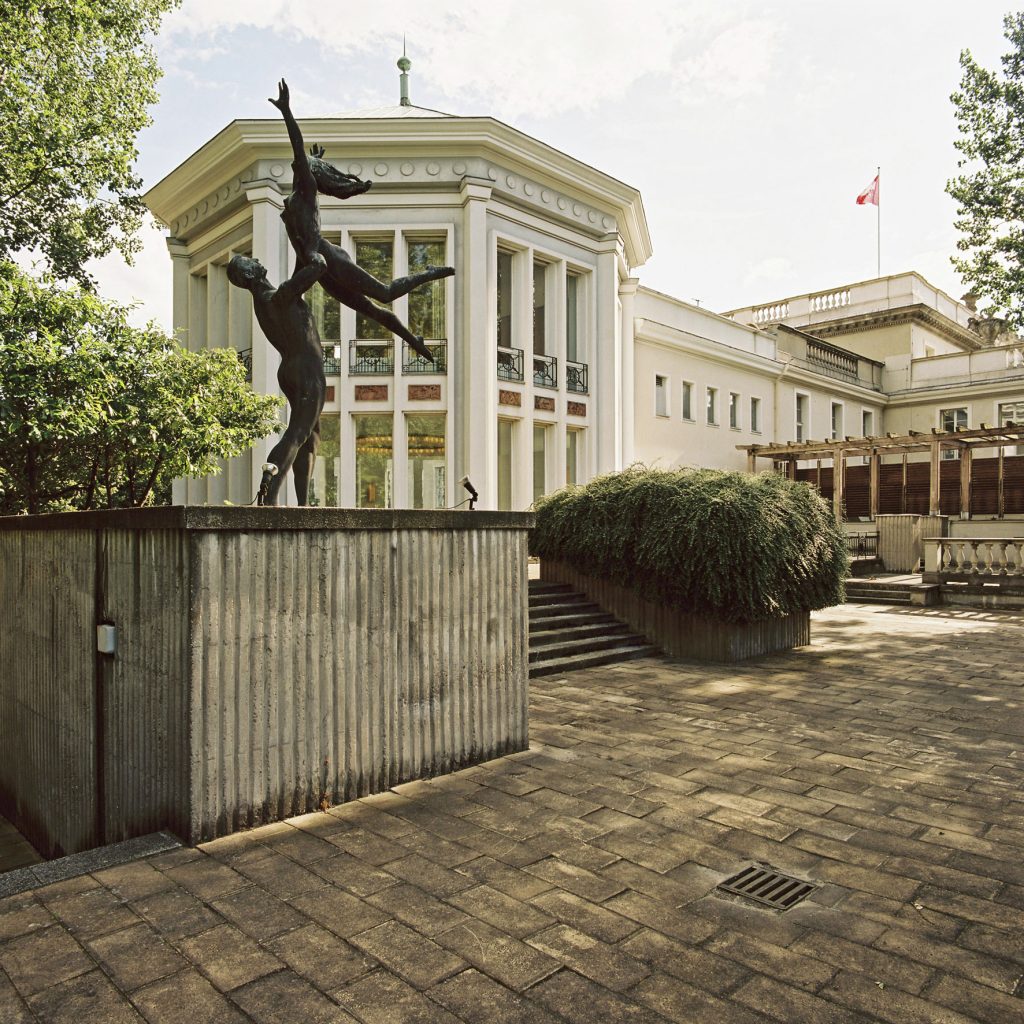 Soy Capitan/Klemm's
Soy Capitan and Klemm's galleries are located side by side in a secluded back courtyard in Kreuzberg. Just on the cusp of the hip Oranienstrasse bar district, these deceptively small white cube spaces are always pushing the envelope. Soy Capitan represents six artists, whose work it tirelessly promotes with a regular rotation of fresh exhibitions. Next door, Klemm's windowed façade exposes the gallery's often minimal displays, with highly conceptual curation and meticulously chosen international artists. Some of their past highlights include Benja Sachau and Klara Hobza (Soy Capitan) and group shows featuring Alisa Baremboym, Katja Novitskova, and Emilie Pitoiset (Klemm's).
www.soycapitan.de
Tel: +49 3080921977
Prinzessinnenstraße 29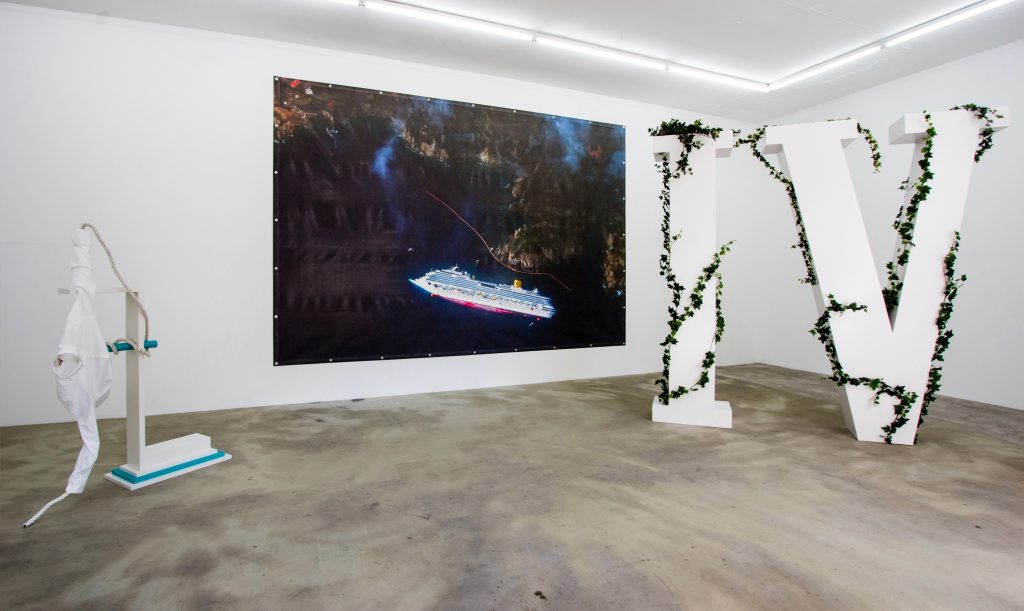 Sprüth Magers
Sprüth Magers is a large space in the vibrant art scene of Mitte. With a second branch in London, it is an independent gallery that represents a wide variety of thoughtfully curated exhibitions, mixing international and national contemporaries. The space resulted from a merger between two Cologne-based galleries: one run by Monika Sprüth and the other by Philomene Magers. Together, the two women are an art world power team. Sprüth Magers is exceptional for its representation of female artists such as Cindy Sherman and Barbara Kruger. It displays a remarkable foresight in its support of young talent, representing and encouraging artists such as Thomas Scheibitz, Peter Fischli and David Weiss.
www.spruethmagers.com
Tel: +49 3028884030
Oranienburger Straße 18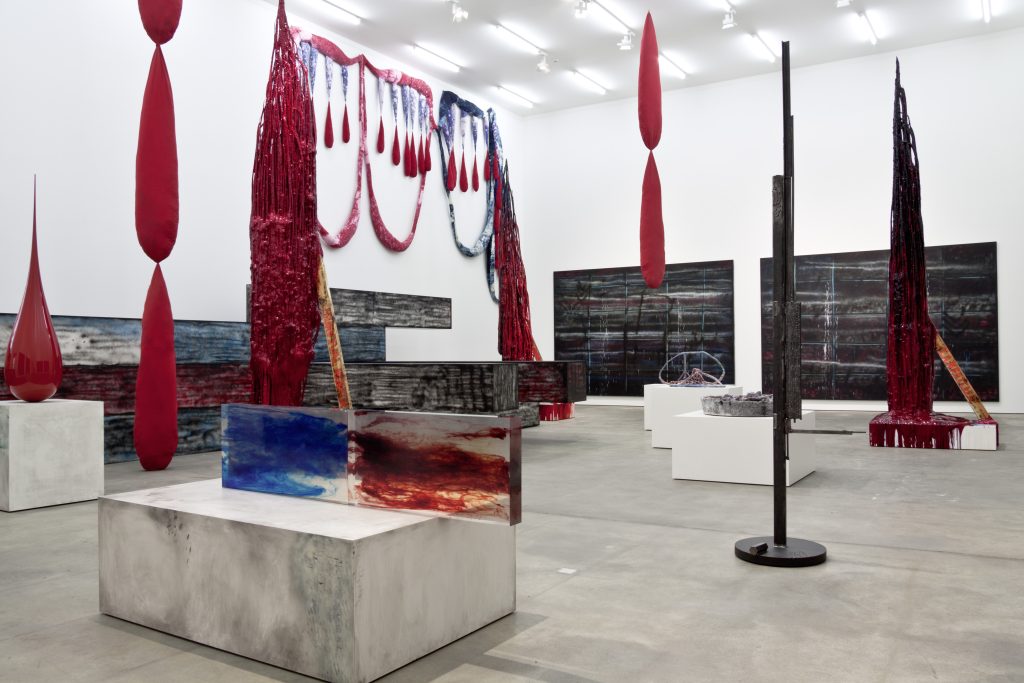 Ignacio Uriarte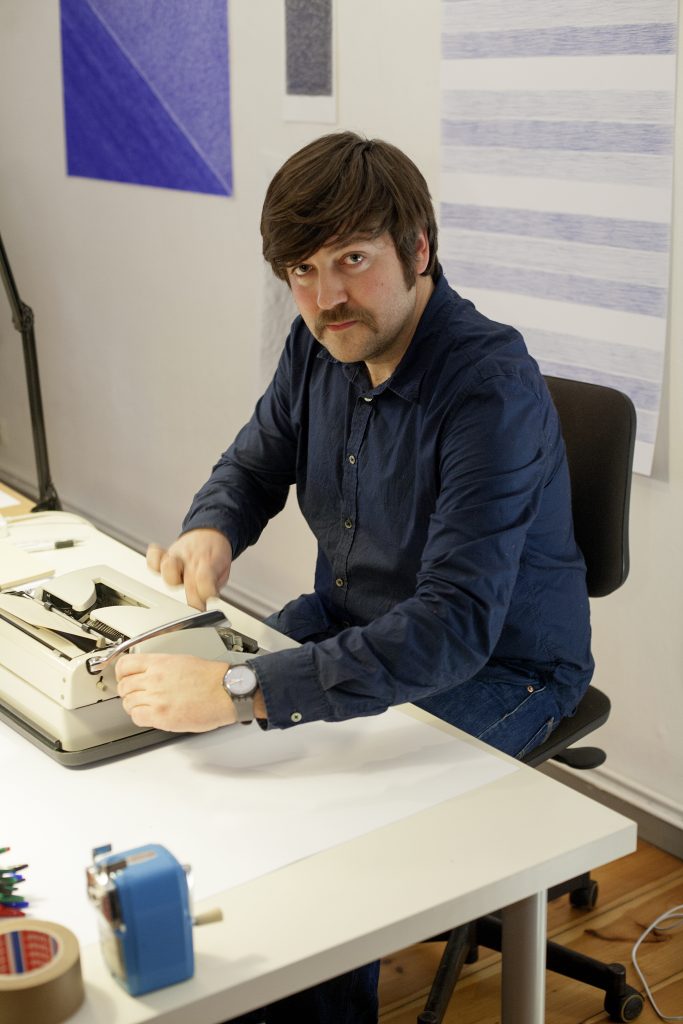 He was born in Krefeld, Germany in 1972. A strange path brought Ignacio Uriarte to the arts: he studied Business and Administration and for years, worked with companies such as Canon and Siemens. His artworks express the boring reality of the average office worker. Uriarte parodies efficiency and productivity, with works such as A 100 Page Microsoft Word Document With A Standard Microsoft Word-Square Scattered Randomly On Each Page, which is exactly that, or BIC Cycle, in which he laboriously emptied generic BIC pens in a neat, methodical scribble.
Olafur Eliasson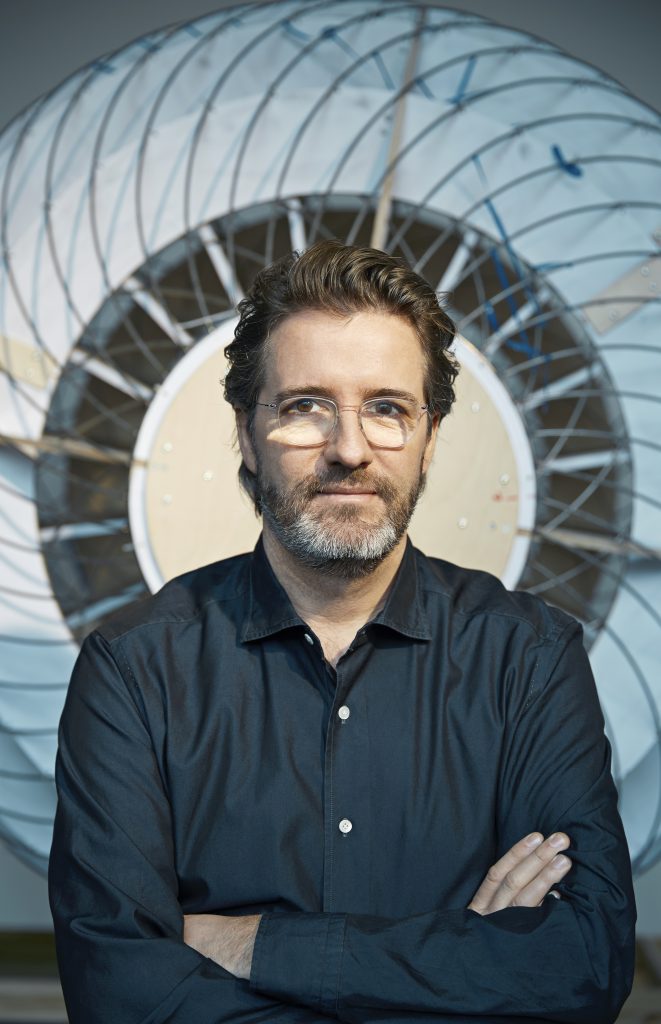 Danish-Icelandic artist Olafur Eliasson has based his studio in an old brewery building in Berlin-Mitte since Often using complex displays of light, textiles, and color, his optical experiments create immersive spatial scenarios that push the boundaries of ordinary museum fare. In 2009, he launched the Institute for Spatial Experiments at the Berlin University of Arts. Studio Olafur Eliasson consists of over 70 artists, architects, designers and theorists who have developed a host of designs, exhibitions and architectural projects, including the 2007 Serpentine Gallery Pavilion. The artist recently showed his work in solos at the MoMA and Tate Modern.
Katharina Grosse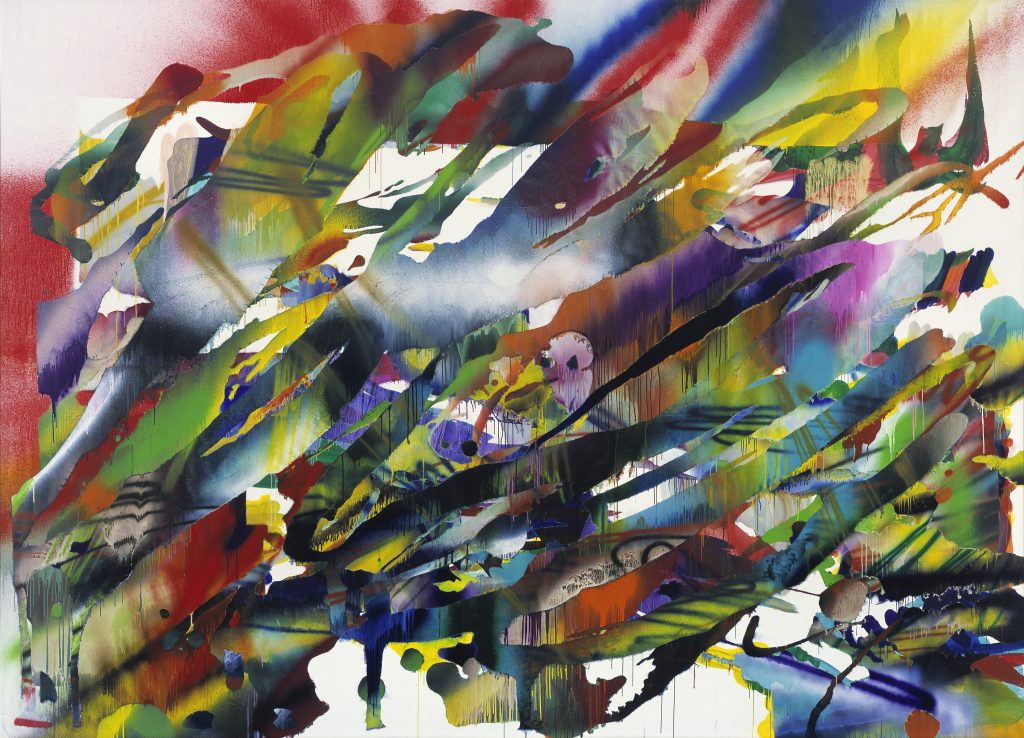 Born in Freiburg im Breisgau in 1961, Katharina Grosse lives in Berlin but regularly travels
to the Kunstakademie in Düsseldorf, where she currently teaches and where she studied
fine arts. Influenced by the works of Nam June Paik and Gerhard Richter, Grosse has made
a statement in the art scene with her large-scale, bold and immersive paintings, which are
created using an industrial spray gun. Her works, which simultaneously enhance and disrupt
the environment, are created on materials such as cloth, soil, lumber and found objects. She
recently took her work to an even larger scale with Psychylustro, a landscape painting that
train riders traveling in and out of Pennsylvania could view until the paint faded naturally
and the environment reclaimed the space. She often shows in the USA, including her most
notable and ambitious work One Floor Up More Highly, which took over the entire Gallery 5
of the MoCA in New York – a building the size of a football field.
Eyal Burstein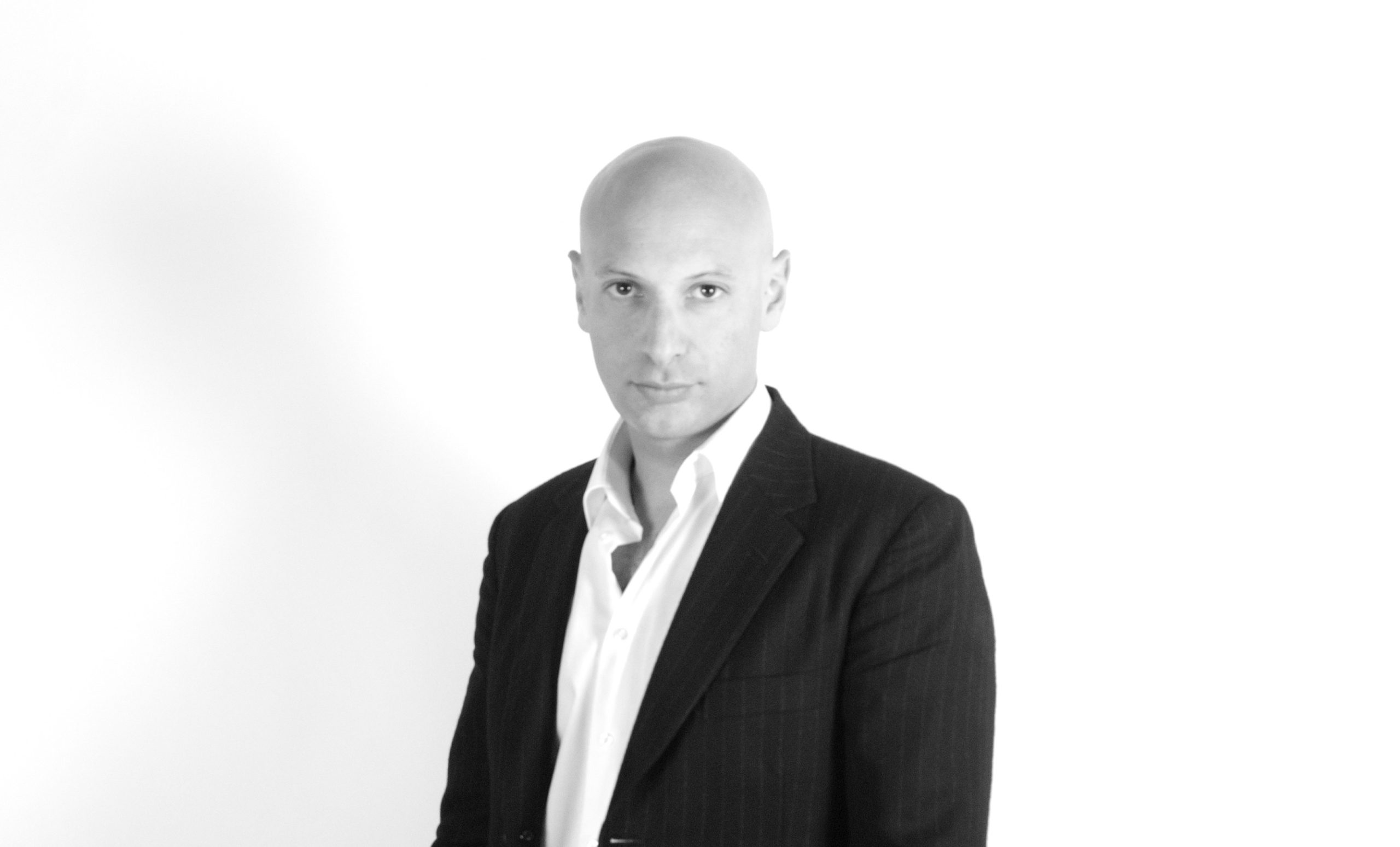 Eyal Burstein studied Graphic Design at the London College of Printing and later Interaction Design at the Royal College of Art (RCA), graduating in 2006. Now based in Berlin, he combines long-term research and creative innovation to produce objects that straddle functionality and pure aesthetic. Occasionally, his work ventures into the realm of philosophy and scientific inquiry. Burstein's Eye Candy and Mind Chair form part of a series dedicated to perception and the plasticity of the brain, which was created in collaboration with cognitive scientists and tested on late-onset visually impaired people. He has also teamed up with some of his RCA contemporaries to create a series of custom-made china pieces for 1882 Ltd. In 2011, Burstein published Taxing Art, a book that looks at the effects of taxation on creative practice and the ambiguous nature of categorization when art and design objects travel across borders. Several of Burstein's objects are included in the permanent collection of the MoMA in New York.
What is your favorite neighborhood in Berlin?
I'm lucky enough to live in my favorite neighborhood, Mitte. Its transience creates a certain peace that's quite rare in a modern city, especially a European capital. If Mitte were an animal, it would be a sloth with a cool haircut.
Where do you eat?
Type/Hype on Rosa-LuxemburgStrasse is good for breakfast. Dudu on Torstrasse is consistently good for Berlin-style Asian fusion.
Where is the best place to stay?
Soho House is always lovely. Gorki Apartments are cool, but I guess everyone has a friend that lives in Berlin. Stay with them.
What are must-have items to live here?
A Drive Now accounts, an Uber account and Call-A-Bike account.
Where do you go to experience art and design?
Paul Jackson Gallery is good for Scandinavian design and Apple Gallery has some interesting contemporary and mid-century lamps/lights.
What inspires you in Berlin?
I like the sense of abandonment and of course, the slow pace of the city
The Bauhaus Archive / Museum of Design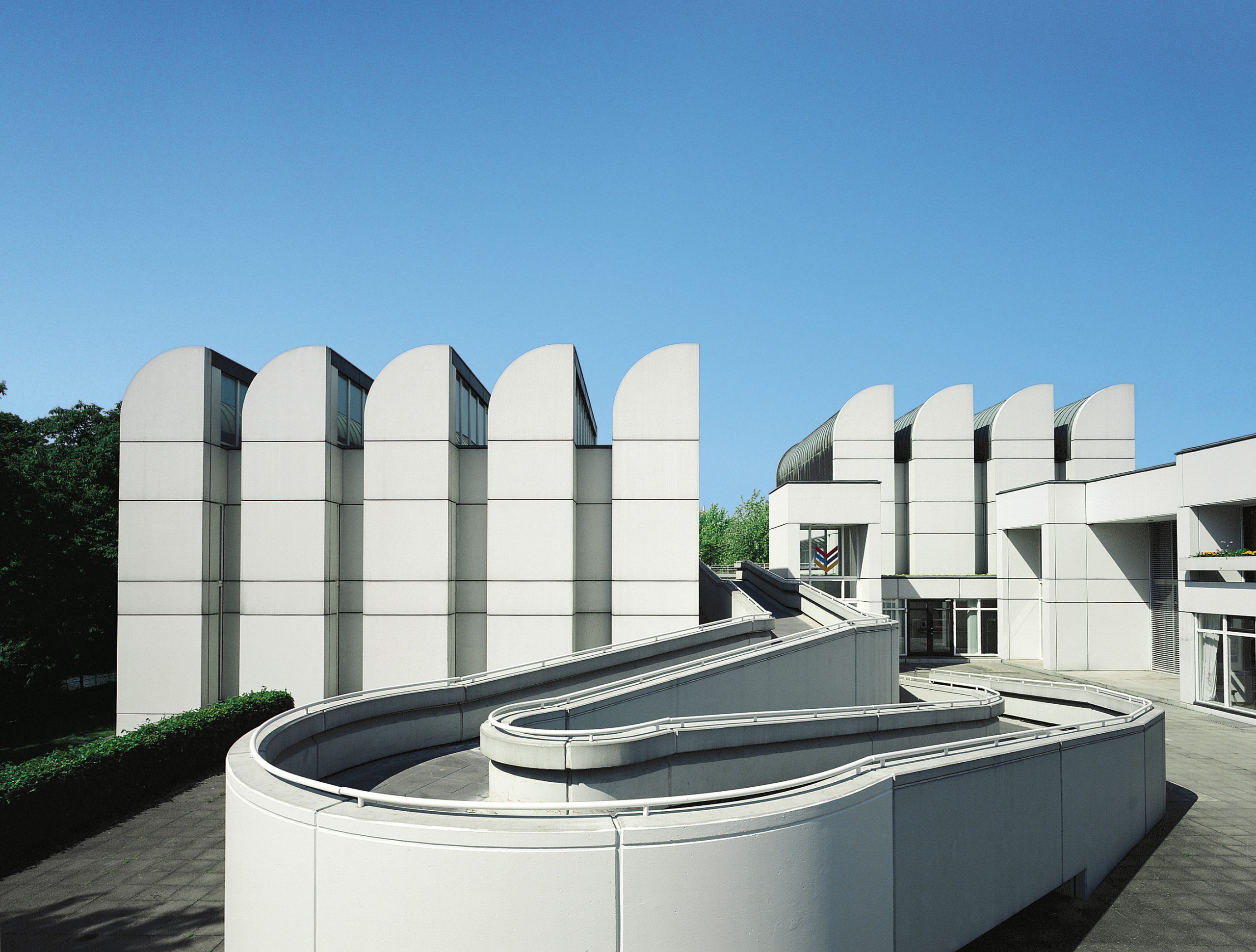 The Bauhaus began as a radical art, design and architecture school in 1919, offering a modern alternative to traditional design projects. The Bauhaus Archive is one of three institutions dedicated to documenting this important cultural period in Germany, alongside the Bauhaus Museum in Weimar and the Foundation in Dessau. The Bauhaus Archive aims to collect, index and present the vast amount of sketches, constructions, designs, plans, materials, models and artworks created by the Bauhaus, all housed in a building which was based on a plan drawn by Bauhaus founder Walter Gropius. The Bauhaus was influential in constructing the Modernist aesthetic, honing in on sleek, industrial technologies to create functional designs. The archive is a huge collection of works by key artists and architects such as Gropius, Laszlo Moholy-Nagy, Paul Klee, Wassily Kandinsky and Ludwig Mies van der Rohe, among many others. It contains an impressive library, a permanent collection on display for the public and a rotating selection of temporary exhibitions.
www.bauhaus.de
Tel: +49 302540020
Klingelhöferstraße 14
Les Valseuses
Located in the Prenzlauer Berg district, this French/ Belgian bistro with a bohemian flare specializes in steak frites and experiments on the side. When walking into the venue, guests immediately embark on the full-view kitchen where they can catch a glimpse of the finely prepared cuisines of the evening being mixed, tossed, cooked and sent on their way to eagerly awaiting patrons. In addition to a thoughtful wine selection, the featured rare or seasonal specialties – Trappist beer, Juniper Berries, or sheep's cheese from Corsica – are a must-try if you see them on the menu.
www.lesvalseuses.de
Tel: +49 3075522032
Eberswalder Straße 28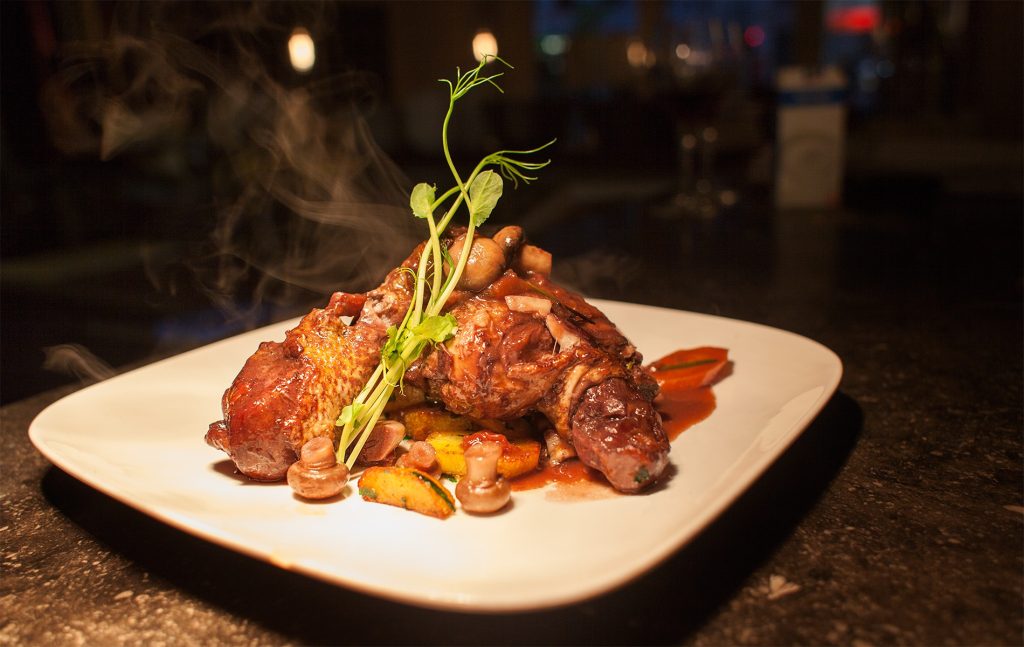 Lavanderia Vecchia
Eccentricity is the norm at this Italian restaurant. Tucked into a backyard in the hippest and ever-changing district of Neukölln, guests enter the unique space decorated in tube lights, cigarette box relief drawings and white laundry hanging from the ceiling, a reminder of the building's past life as a launderette. This all creates a strangely pale and glowing atmosphere while guests chow down on some of the most decadent Italian cuisines in the city. The menu changes weekly, with dinner starting promptly at 7:30 pm and often stretching late into the night.
www.lavanderiavecchia.wordpress.com
Tel: +49 3062722152
Flughafenstraße 46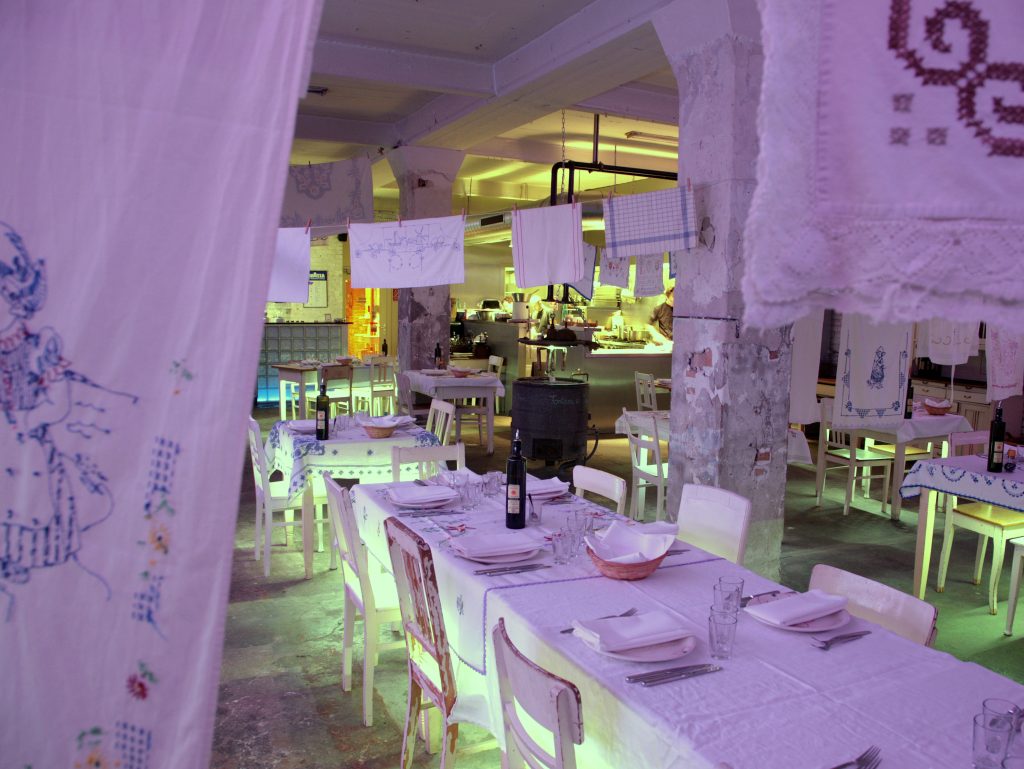 Clärchens Ballhaus
A nostalgic glimpse into 1920s Berlin, Clärchens Ballhaus offers you the Foxtrot with Wiener Schnitzel. The restaurant doubles as a dance hall, hosting classes (everything from Salsa to the Waltz) and an open dance floor for people of all ages. To catch your breath, head out to the very German beer garden for drinks and fine-quality traditional foods. If you're lucky, you can catch the well-known Tango Nights in the Room of Mirrors upstairs, one of the most beautiful ballrooms in the city.
www.ballhaus.de
Tel: +49 302829295
Auguststraße 24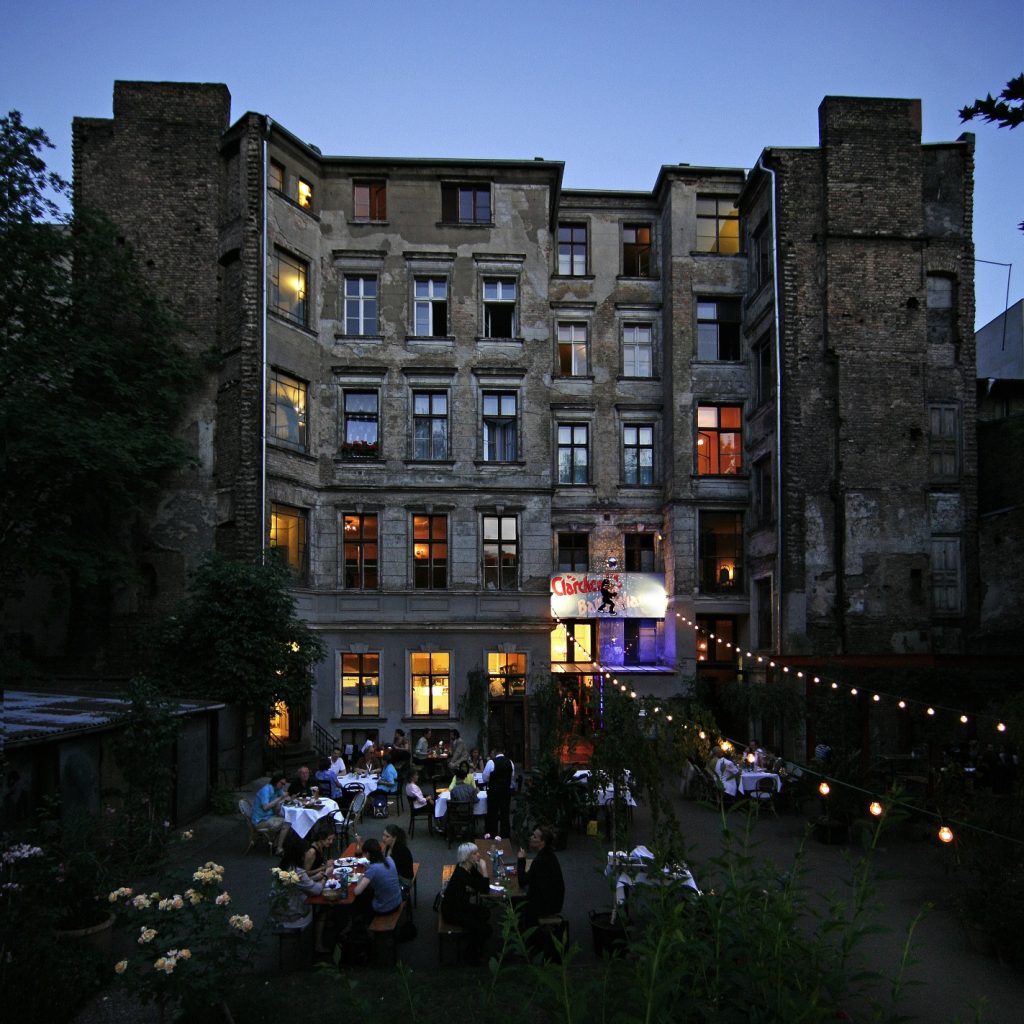 Grill Royal
Grill Royal is a touch of luxury on the banks of the Spree River, a fine dining establishment with an exceptionally pleasant and relaxed atmosphere. This popular restaurant offers a sophisticated election of Argentine, Austrian, and German steakhouse options. While recognized for its high-class cuisine, the venue is also known as a see-and-be-seen gathering spot for the elite of the city's thriving art scene.
www.grillroyal.com
Tel. +49 3028879288
Friedrichstraße 105b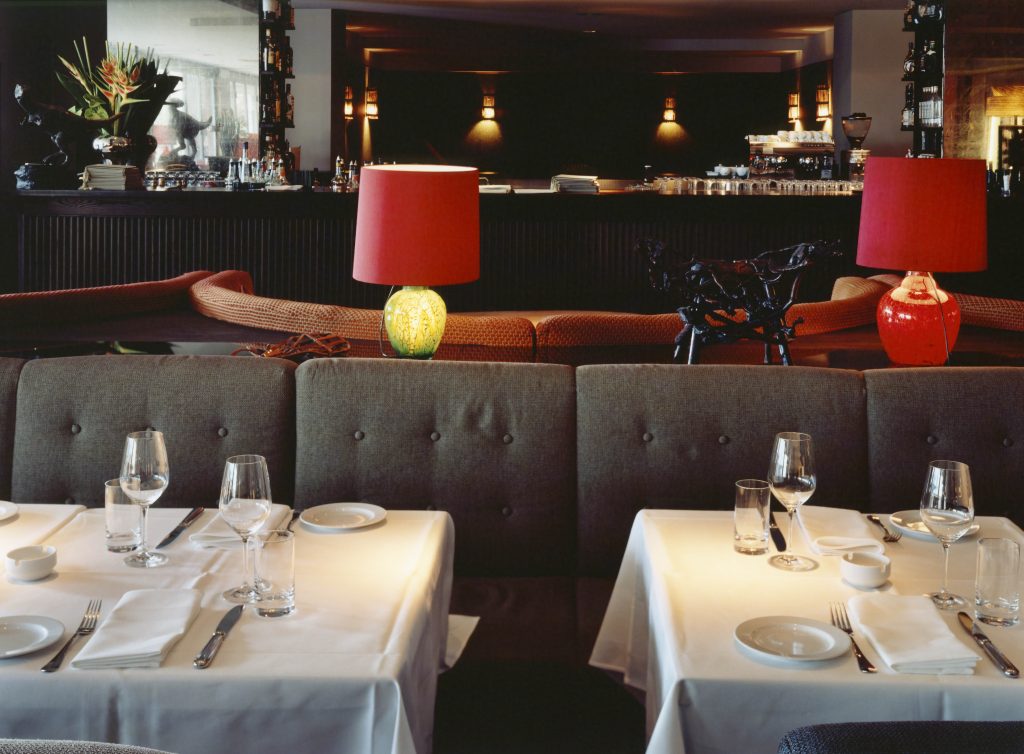 Das Stue
Berlin's first luxury boutique hotel, Das Stue is located in the Embassy district close to Tiergarten Park. The hotel has won several accolades for its design and appeared on Conde Nast's 2013 hotel hotlist. There are 79 spacious rooms, yet the atmosphere is more intimate and discrete than your average accommodation. The design of Das Stue consists of a historical portion and a new addition by Potsdam-based Axthelm Architects. The building was originally the Royal Danish Embassy in Berlin, designed in 1930, which has now been repurposed and decorated by renowned interior designer Patricia Urquiola. Das Stue pays homage to the neighboring Berlin Zoo with some impressive art pieces in its foyer: a crocodile's head by French artist Quentin Garel and a series of mesh wire animals by Benedetta Mori form part of the hotel's collection.
www.das-stue.com
Tel: +49 303117220
Drakestraße 1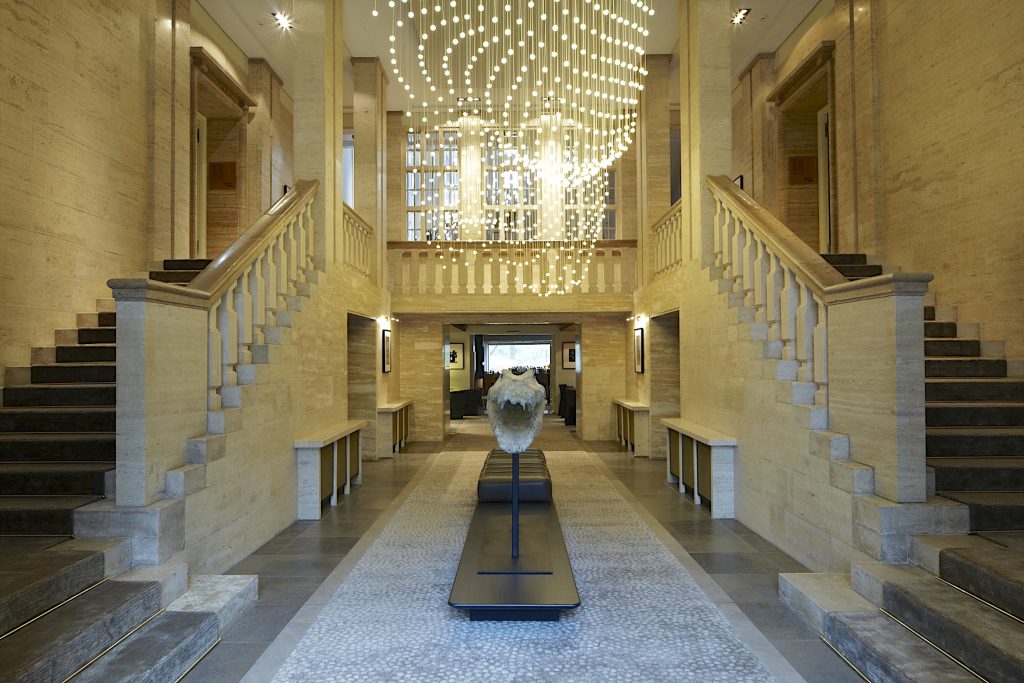 Miniloft
Miniloft apartments offer a refreshing alternative to a hotel in the city center. Each designed loft is equipped with all the necessary amenities to make a visitor feel at home, with apartments in four designs: Extroverted, Introverted, Classic and Compact. Miniloft was designed by architects Britta Jürgens and Matthew Griffin, who converted a rundown, typical Berlin-Mitte building from the 1890s. Miniloft also offers a self-authored Guide Book to its visitors, with practical tips for how to live like a local in Berlin
www.miniloft.com
Tel: +49308471090
Hessische Straße 5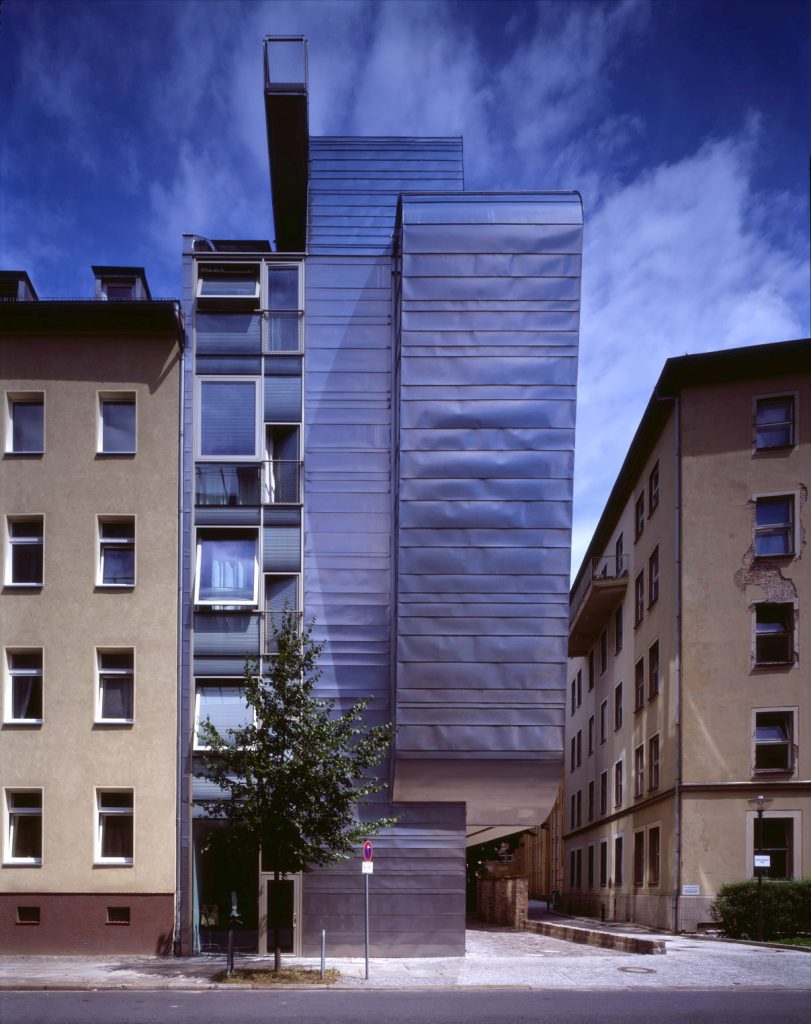 Michelberger Hotel
Originally opened by a group of friends, the Michelberger Hotel is located in an old factory building opposite the Friedrichshain clubbing district at Warschauerstrasse. The budget hotel has 119 rooms, furnished with custom-made pieces, as well as a popular beer garden and restaurant. Management claims that the hotel is 'deliberately imperfect,' adding to its charm as a very Berlin establishment. It stands next to the historic Oberbaum Brücke and the East Side Gallery (the longest remaining piece of the Berlin Wall).
www.michelbergerhotel.com
Tel: +49 3029778590
Warschauer Straße 39/40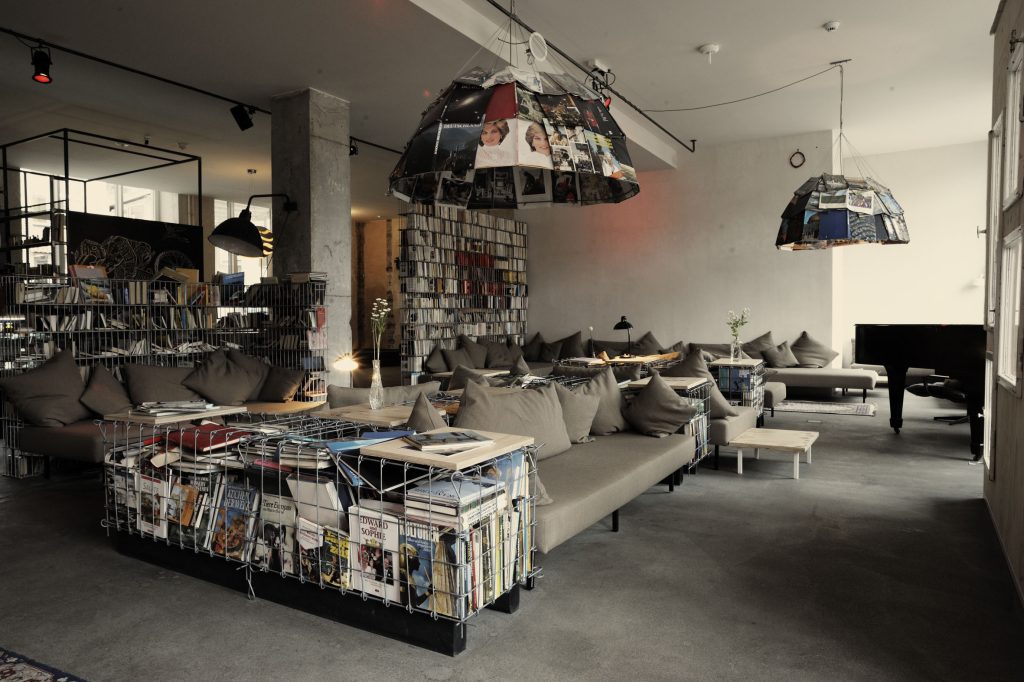 Hotel Adlon Kempinski
Most famous as the site where Michael Jackson once dangled his infant child Prince Michael II from the balcony, this gives an idea of the kind of celebrities who choose Adlon as their preferred accommodation in Berlin. Located directly opposite Brandenburg Gate, it is often frequented by presidents, politicians and movie stars. The historic five-star hotel is within walking distance of many of the city's biggest attractions, including Peter Eisenman's impressive Memorial to the Murder Jews of Europe, Potsdamer Platz and Checkpoint Charlie.
www.kempinski.com/en/berlin/hotel-adlon
Tel: +49 3022610
Unter den Linden 77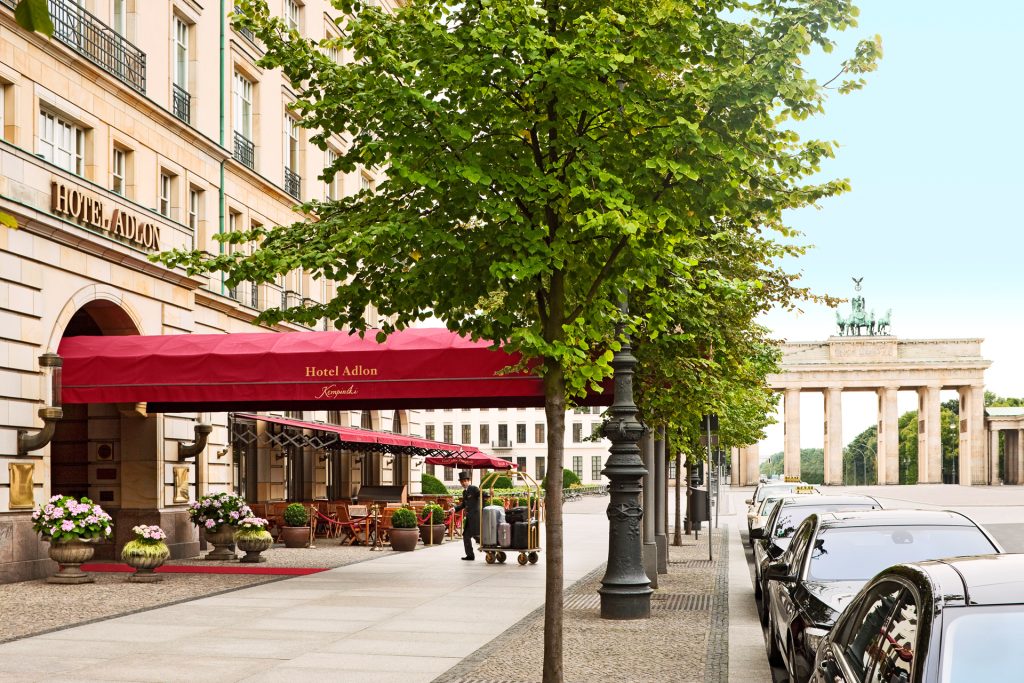 BERLIN – GERMANY
The travel guide for exploring the
ecstatic beauty of BERLIN.