Egyptian Museum
Although it is planned that in a few years' time its greatest treasures will be relocated to two new museums – the entire Tutankhamun collection will go to the Grand Egyptian Museum out by the Pyramids, while the mummies will end up at the National Museum of Egyptian Civilisation in southern Cairo – for now the Egyptian Museum on central Tahrir Square remains essential, no matter how many times you have visited before. Whether it is the chiselled tautness of New Kingdom statuary, the dazzling modernism of the jewellery from the royal tombs at Tanis or 'that' death mask, the museum contains some of the world's greatest art.
www.sca-egypt.org
Tel: +20 233777263
Meret Basha Street, Tahrir Square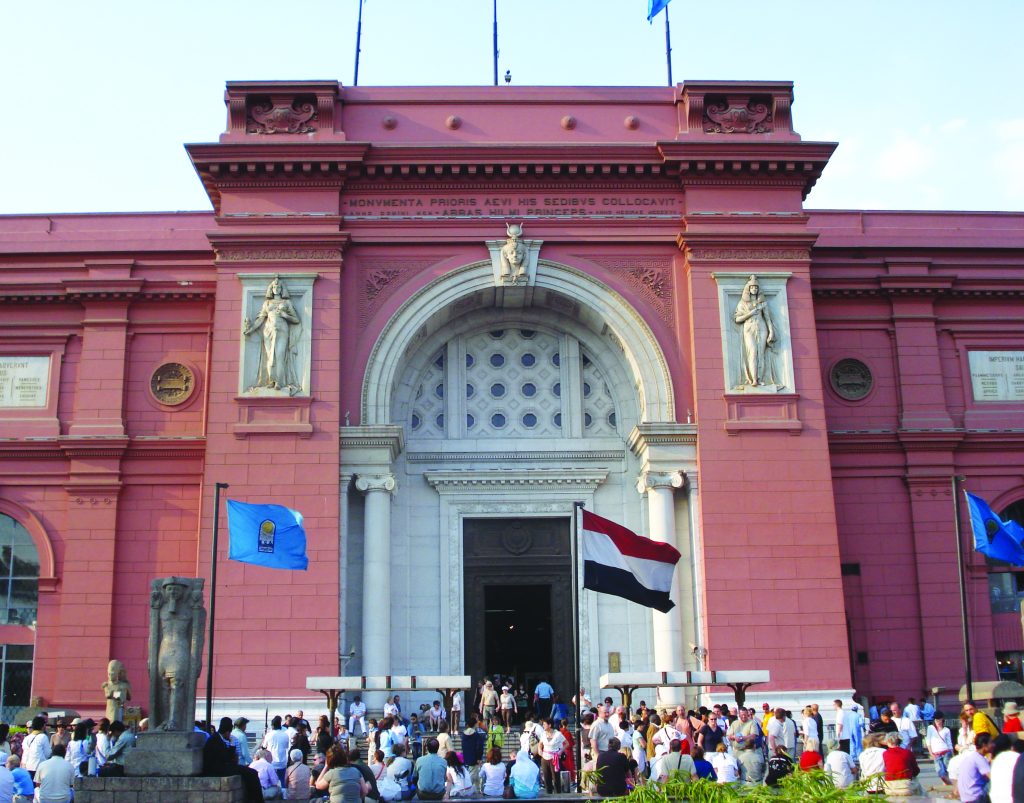 Museum of Modern Egyptian Art
The country's leading art museum enjoys a tranquil setting in the gated and lush grounds of the Opera House on the island of Gezira. That's the good news. The bad is haphazard hanging, poor lighting and a dearth of labelling which often leave visitors more frustrated than enlightened. But among much inconsequential work are pieces of absolute majesty, including key works by mid-20th-century painter Mahmoud SaÏd (subject of a forthcoming monograph by Milan-based publishing house Skira), grotesques by Abdel Hady Al-Gazzar and sublime sculptures by nationalist icon-maker Mahmoud Mokhtar.
www.modernartmuseum.gov.eg
Tel: +20 227366665
Gezira Exhibition Grounds, Gezira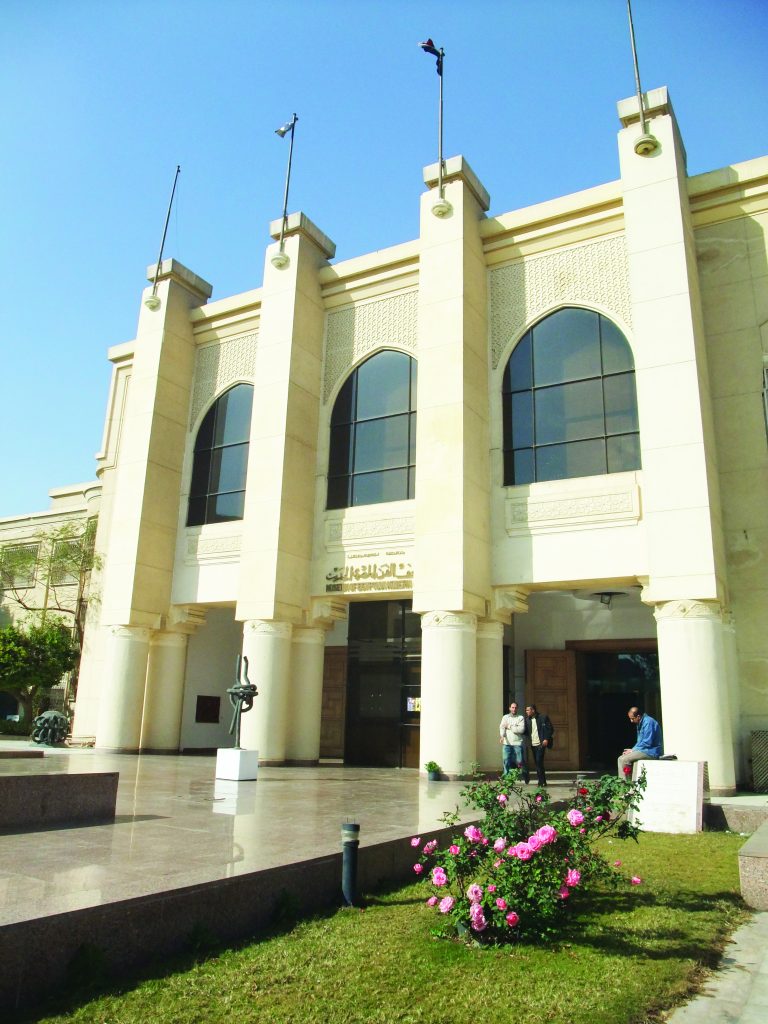 Inji Efflatoun Museum
Painter Inji Efflatoun (1924–89) was a devoted Marxist and feminist, who was imprisoned for her activism for four years during her 30s. It did not stop her painting. Although much of her work contains heavy-duty socialist and feminist themes, it remains quite beautiful to look at, with powerful strokes of dramatic colour reminiscent of Henri Matisse. A selection of her work is on permanent display in the imposing setting of the Palace of Amir Taz, a large complex of Mamluk-era buildings at the heart of Islamic Cairo, a place worthy of a visit for its majestic architecture alone.
Tel: +20 225142581
1127 Al-Soyoufeya Street, Islamic Cairo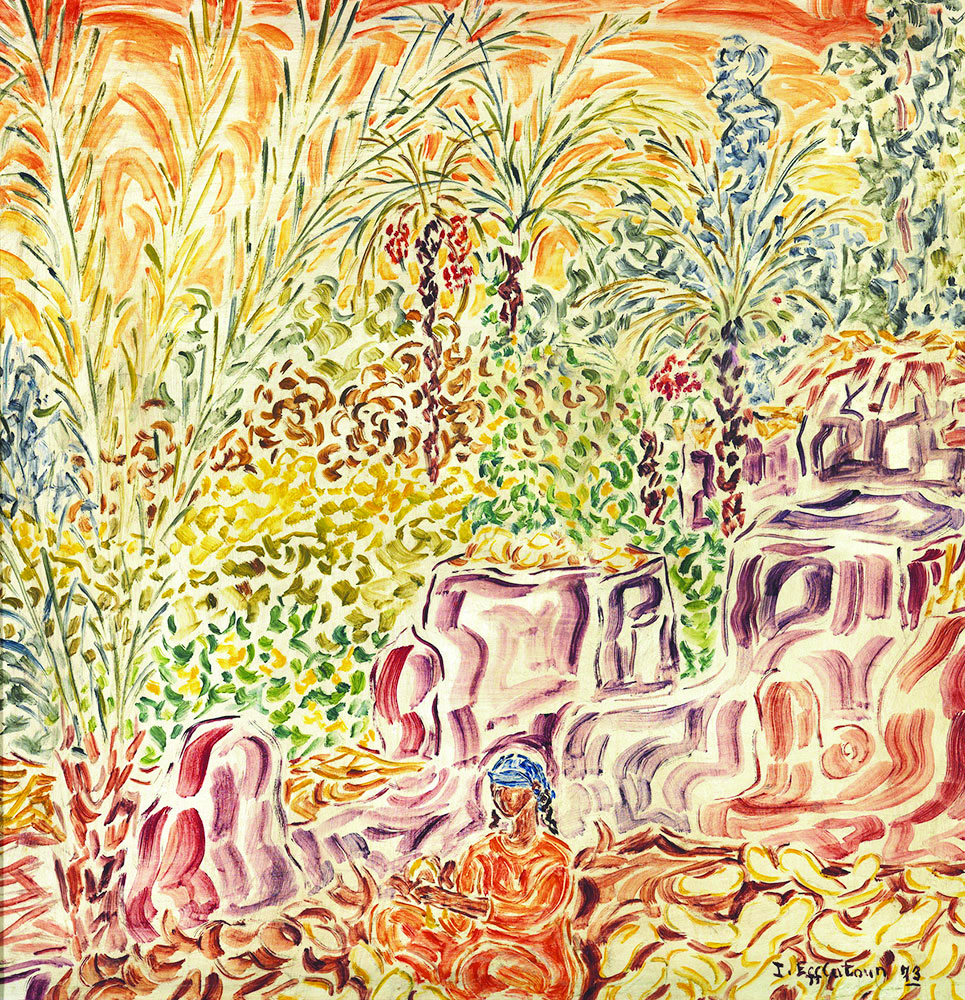 Mohammed Mahmoud Khalil Museum
At the time of writing this museum is closed and has been since the highly publicised theft of a Van Gogh from the premises in 2010. One day it might reopen and visitors will be able to reacquaint themselves with a frankly astonishing world-class collection of Impressionist paintings, including pieces by Corot, Degas, Gauguin, Millet, Monet, Pissarro, Renoir and Sisley. The collection was originally amassed by a former cabinet minister in the 1930s and it is housed in a beautiful 19th-century Italianate riverside villa that was once used as a residence by Anwar Sadat.
1 Kafour Street, Giza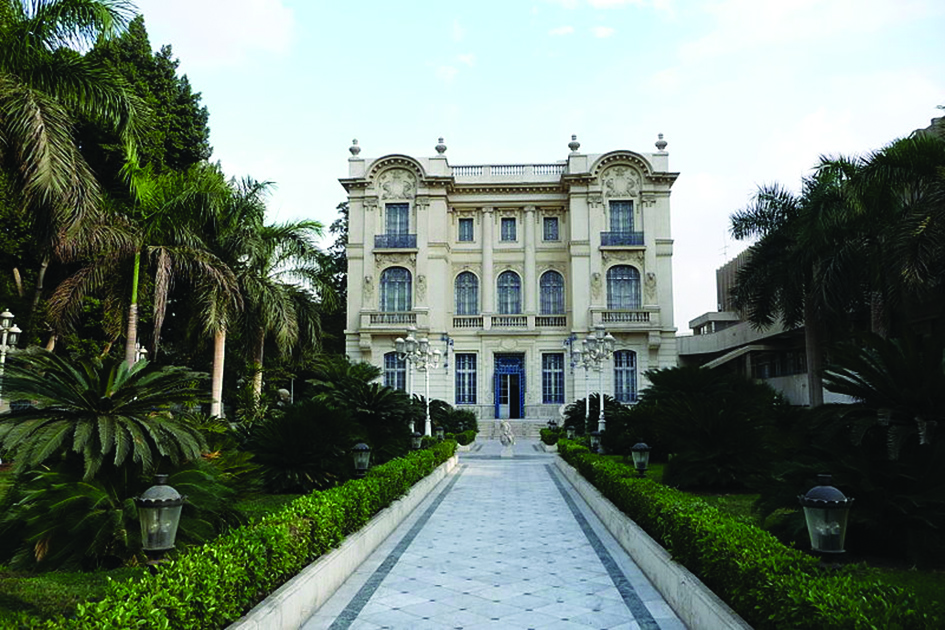 Gypsum
Founded in late 2013, Gypsum has already made a big impact on the local scene. Under the direction of founder and curator Aleya Hamza, it promotes the progressive and experimental, both in content and form, and has so far exhibited artists from Jordan, Lebanon, Iran and Berlin, as well as Egypt. The shows have attracted a lot of good press, again, not just in Egypt, but around the region. As a mark of its ambition, Gypsum was the sole Egyptian gallery at Art Dubai 2015
www.gypsumgallery.com
Tel: +20 1001006363
5 Ibrahim Naguib Street, Garden City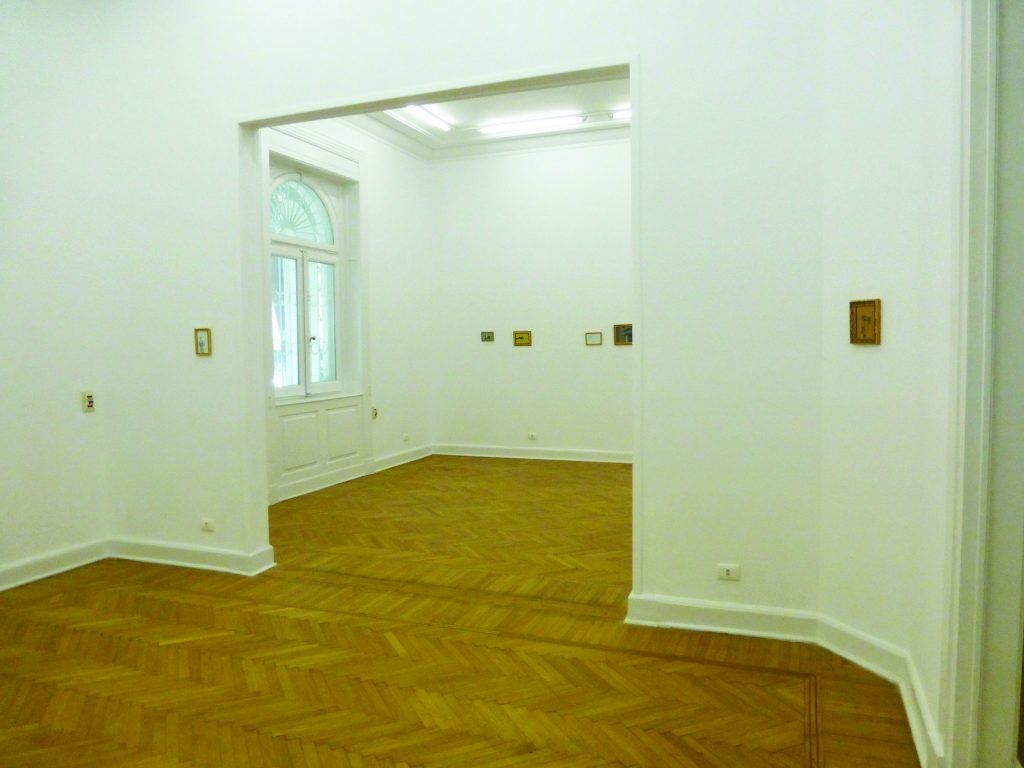 Espace Karim Francis
Celebrating its 20th anniversary in 2015, Karim Francis was one of the galleries that kickstarted the emergence of Cairo's Downtown art scene in the 1990s. The modest roster of artists represented includes two late Egyptian artists, sculptor Abdel-Badie Abdel-Hay (1916–2004) and painter Hamed Abdallah (1917–85), both of whom took rural life as their subject. By contrast, the most recent exhibition was contemporary photography by Egyptian-born Paris-based photographer Nabil Boutros.
www.karimfrancis.com
Tel: +20 1096712888
1 Al-Sherifein Street, Downtown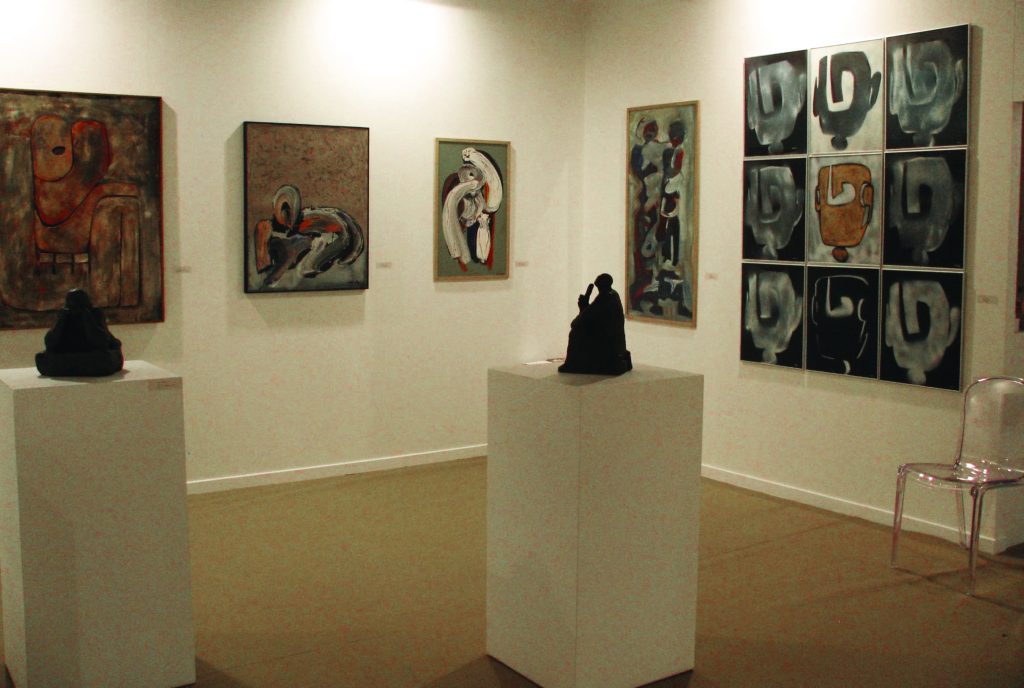 Al-Masar
Opened in late 2008, Al-Masar courts the collector with starry shows of work by luminaries of 20th-century Egyptian art. Attendance at one of its regular group shows will give a neat summary of where Egyptian art has been at over the last half century. A newer, neighbouring gallery space, The Art Lounge, which opened in 2012, brings the story up to date with its space given to shows by contemporary artists. Both are located in the historic Baehler building, home to the excellent Abu El Sid and Bodega restaurants, and the excellent Diwan bookstore.
www. almasargallery.com
Tel: +20 227368537
157b 26th July Street, Zamalek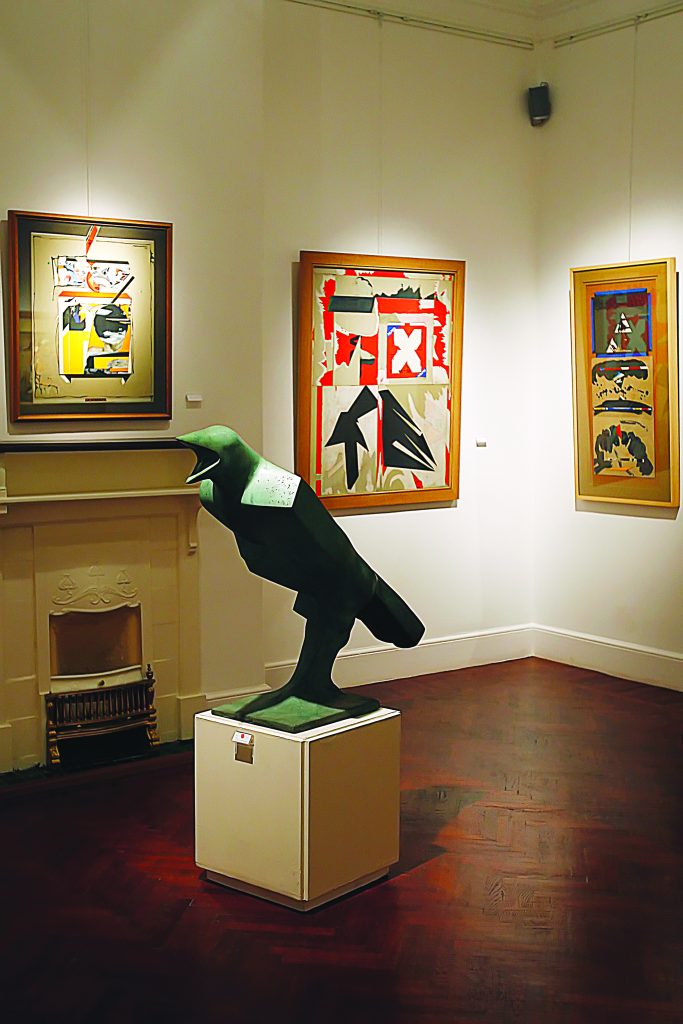 Mashrabia
As the first private gallery space in Cairo, Mashrabia has been a pioneer on the local art scene. Run by Stefania Angarano, it has promoted a mix of new local and international artists for a quarter of a century. It still operates from the same low-ceilinged premises on the first floor of an apartment block around the corner from the Egyptian Museum, and it remains an important promoter of emerging talent.
www.mashrabiagallery.com
Tel: +20 1001704554
8 Champollion Street,
Downtown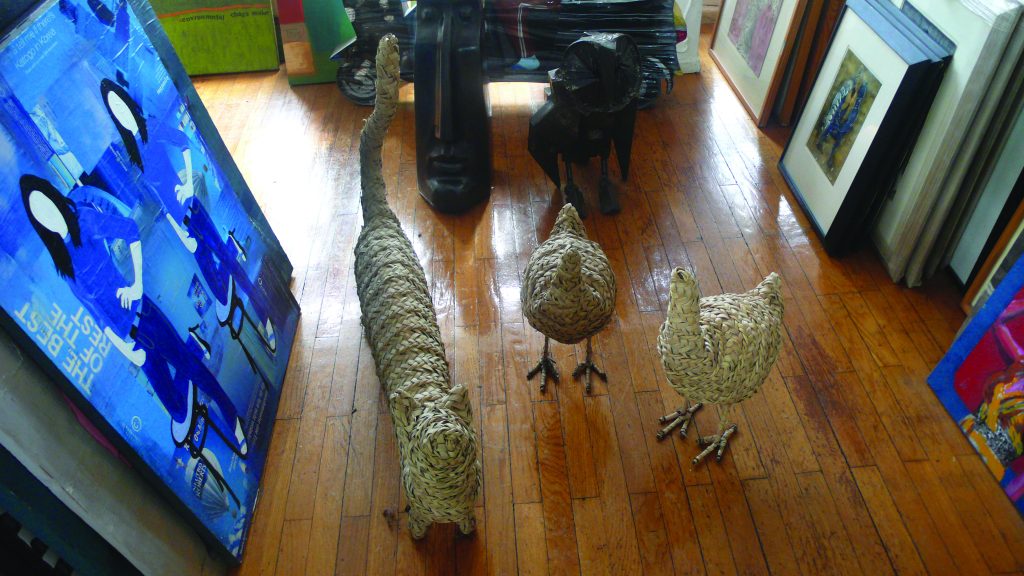 Nile Sunset Annex
Not your average gallery, Nile Sunset Annex is a room in an apartment shared by artists Hady Kamar and Taha Belal, used for exhibitions and open to visitors at every launch on Saturday afternoons and by appointment. Month-long shows are accompanied by bespoke publications and parallel programmes of discussions. In operation since January 2013, the concept has created a great buzz, and in summer 2015 the artists decamped to California to host a spin-off show at the Haines Gallery in San Francisco.
www.nilesunsetannex.org
Tel: +20 226390374
Nile Corniche Street, Garden Cit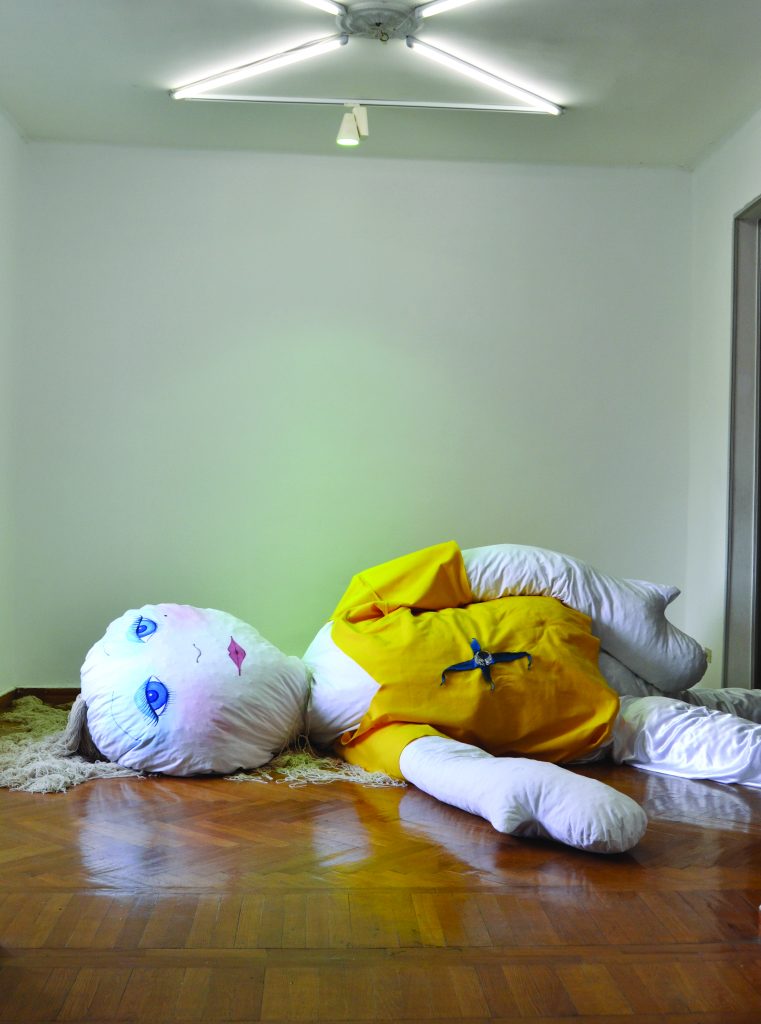 Safar Khan Gallery
Sherwet Shafei began her career hosting a weekly programme on art on Egyptian TV in the 1960s; she began dealing in art in the 1980s and has run her gallery in Zamalek since the mid '90s. She is one of the most respected authorities on Modern Egyptian art, and has a peerless collection of her own that was the subject of a book published by the American University in Cairo Press. The gallery is equally forward-looking and features plenty of new, contemporary work.
www.safarkhan.com
Tel: +20 227353314
6 Brazil Street, Zamalek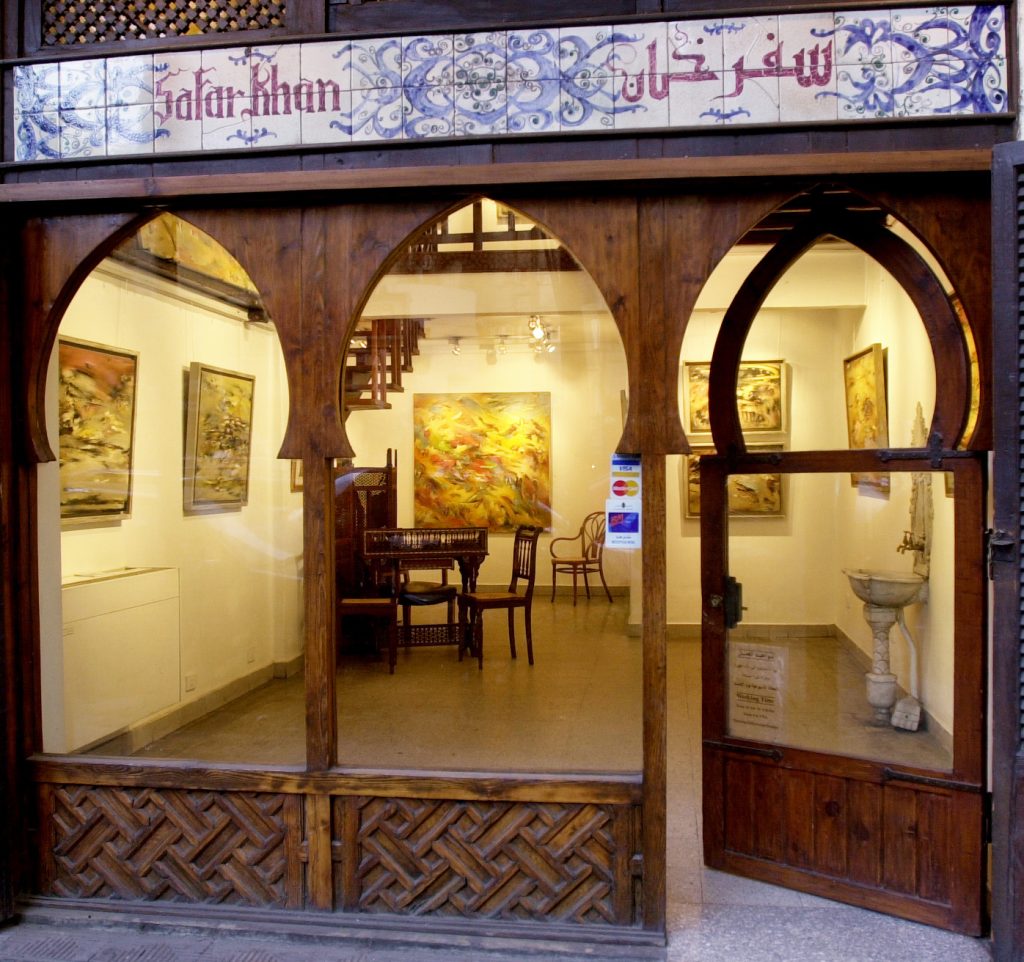 Townhouse
One of the most important Cairo galleries of recent times, Townhouse has been at the forefront of the revival of the Downtown arts scene. From its back-alley location in a neighbourhood of car mechanics, it has launched the city's first arts festival, Al-Nitaq and PhotoCairo, hosted conferences, workshops and residencies, and launched a library, bookshop and theatre. Gallery shows tend toward the political and socially engaged.
www.thetownhousegallery.com
Tel: +20 225768086 10
Nabrawy Street, Downtown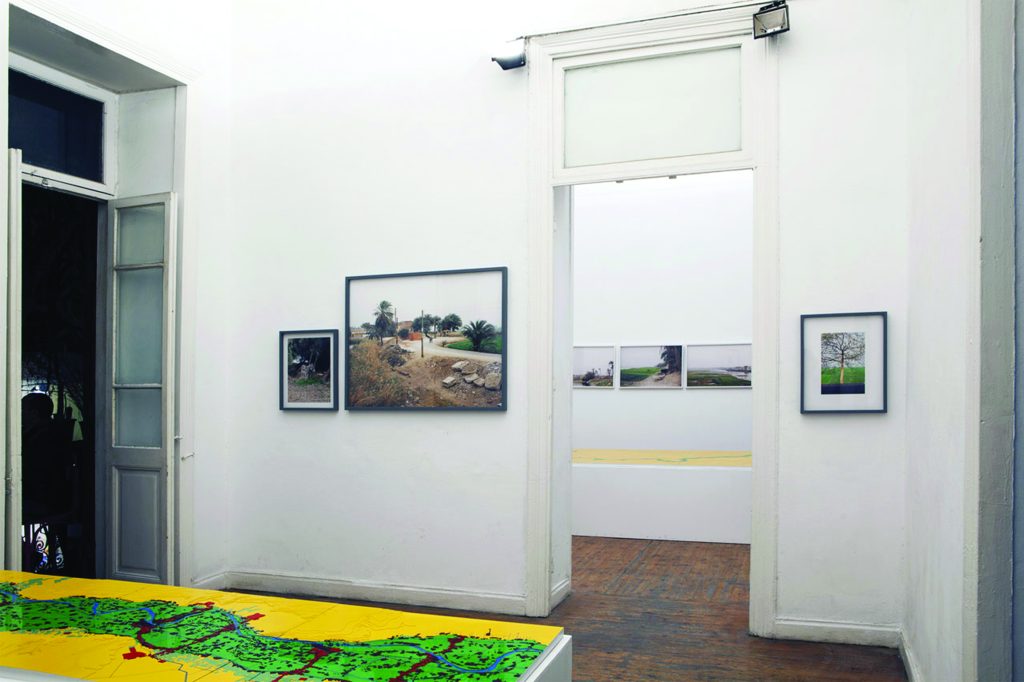 Zamalek Gallery
Long-established, Zamalek has links with an older generation of artists, many of whom are present in the gallery's extensive permanent collections, figures like former culture minister Farouk Hosni and former fine arts professor Gazbia Sirry. Shows tend toward the traditional, often figurative. It is the gallery a fourstar hotel will contact if it needs local art to personalise its blandly international spaces.
www.zamalekartgallery.com
Tel: +20 227351240
11 Brazil Street, Zamalek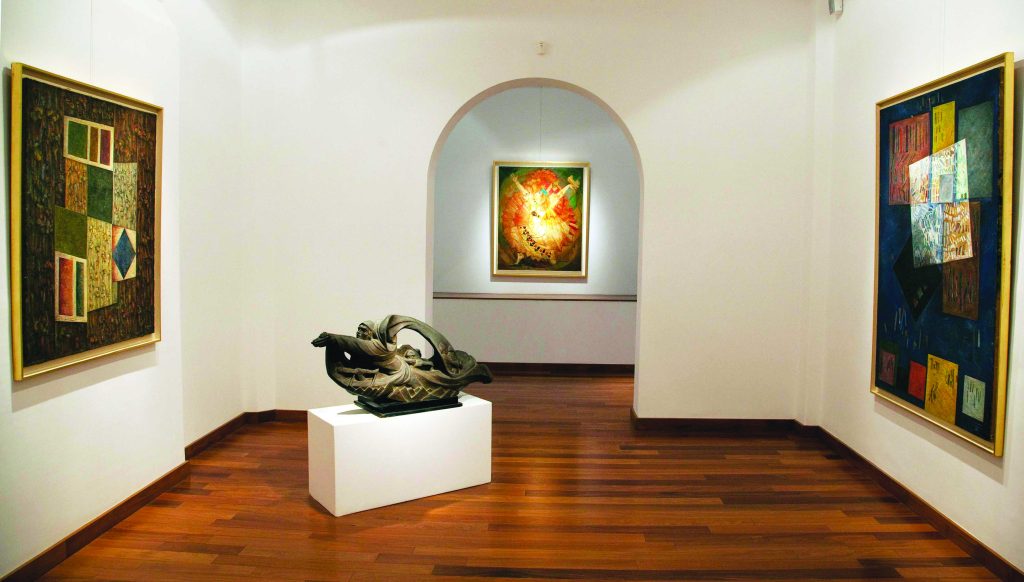 Wael Shawky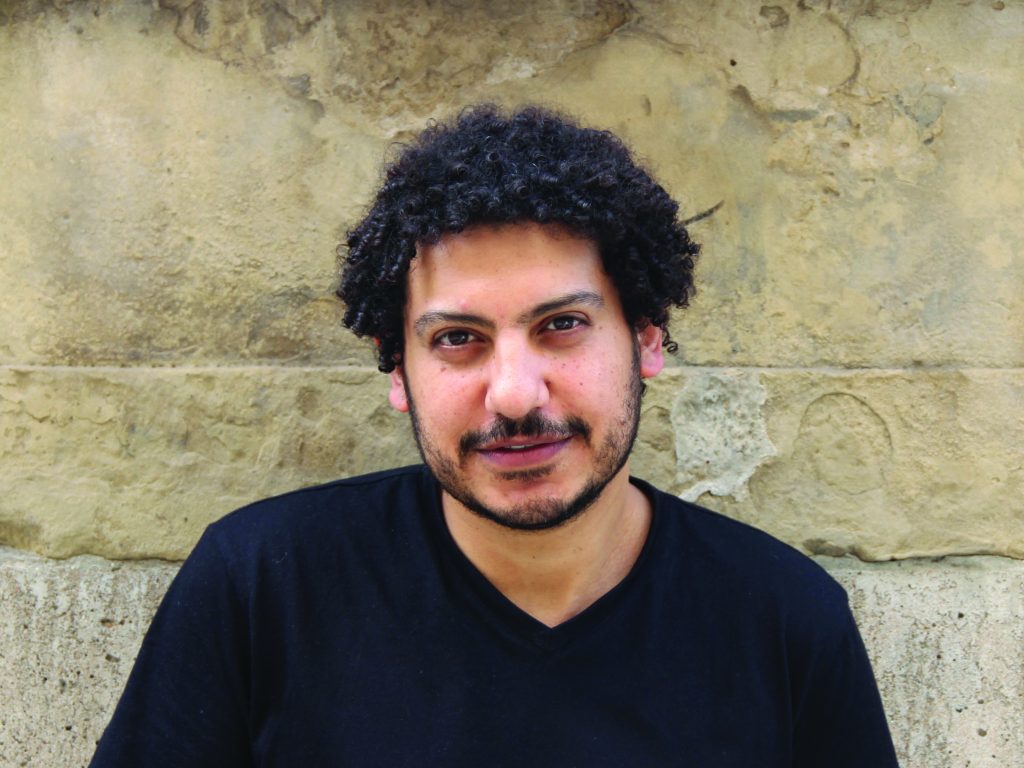 From the launch pad of a series of successful solo Townhouse shows in the mid-2000s, Shawky has gone on to exhibit at London's Serpentine Gallery, Berlin's Kunst-Werke and New York's MoMA PS1. Citing the performance-installations of Joseph Beuys as a key influence, his most significant works to date have been Cabaret Crusades (2010-15), a three-part film in which marionettes act out clashes between medieval Christians and Muslim soldiers, and Al-Araba al-Madfuna (2013), which uses child actors to play out the mythladen rituals of a village in Upper Egypt.
Huda Lutf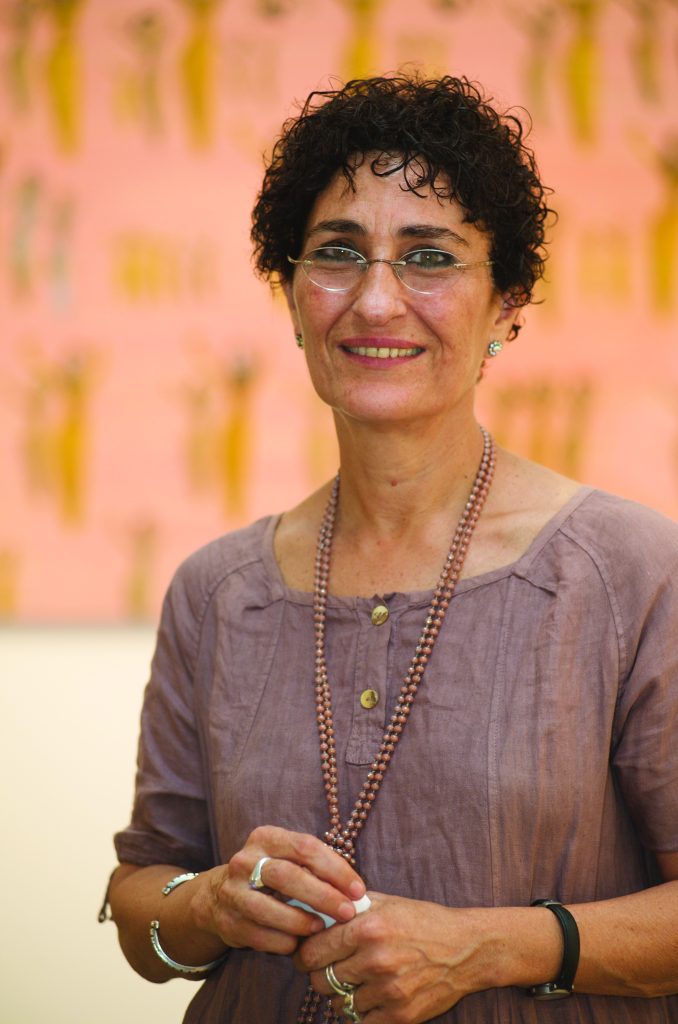 Both historian and artist, much of Huda Lutfi's work involves historical representations of the female form, from Nefertiti and Fayoum portraits to Um Kalthoum and the mothers of the martyrs of Egypt's recent revolution. From her Downtown home, she continues to produce a vast body of diverse work that takes in painting, installations and collage. Now in her late 60s, she is perhaps more relevant than ever – recently exhibiting at Cairo's most cutting-edge gallery, the Townhouse – as she trawls the imagery of Egypt's ancient perhaps and mashes it up to make comment on the present.
Ahmed Kassim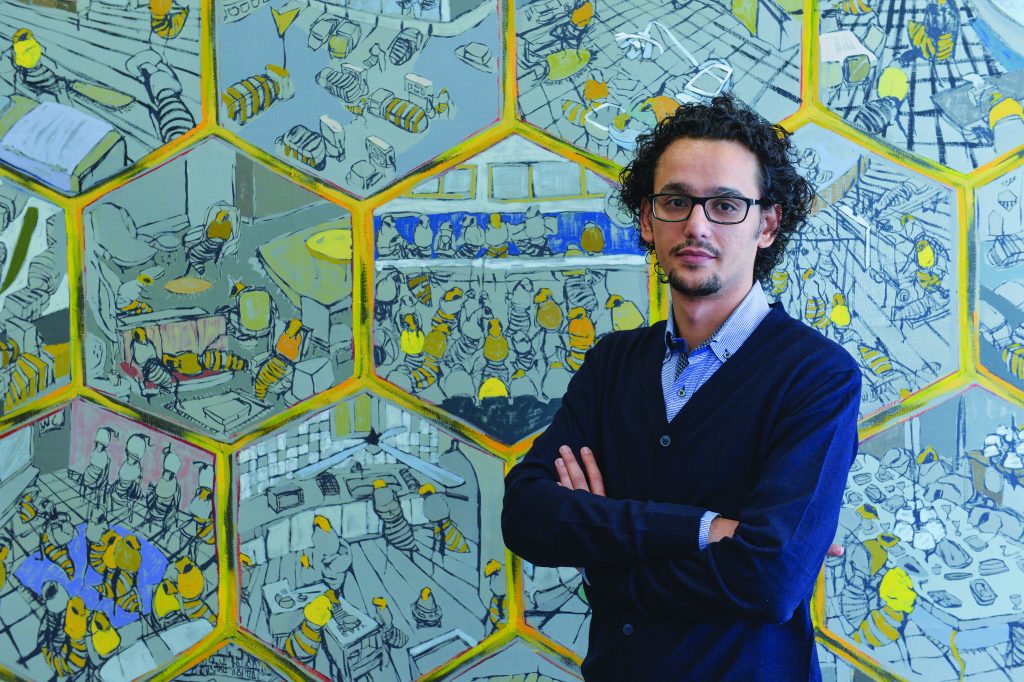 Perhaps more than any other artist, Kassim's work takes Cairo as its subject. Typically viewed from above, his is a city filled with post-revolutionary chaos, of buildings and streets overwhelmed by cartoonish disorder. He uses paint thickly, daubed on large canvases but his inspiration is the precisely pixellated, small-screen world of the video game. Since his breakthrough solo exhibition at Safar Khan Gallery in 2011, he has had a couple more Cairo shows and, in 2013, exhibited at Gallery Ward in Dubai, with new paintings that stretched his metaphor making to include bees and astronauts.
Ganzeer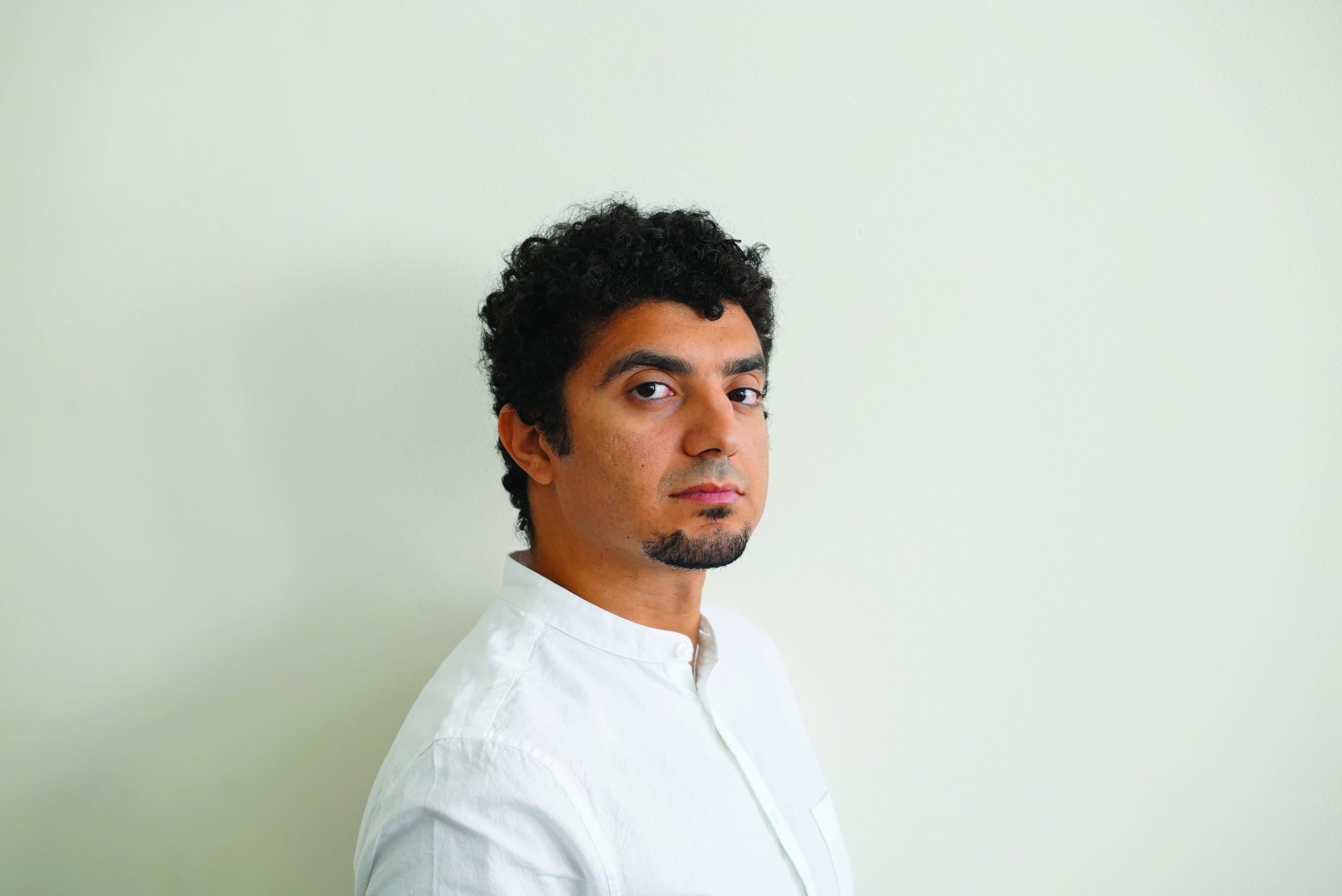 Ganzeer (which means 'bicycle chain') was one of the graphic artists who rose to prominence during the Egyptian Revolution. He started a street-art project to memoralise the martyrs of the revolution by painting their portraits on walls around the city. One of his best-known works was a giant tank facing off against a boy on a bicycle with a basket of bread on his head, painted on an underpass in Zamalek.
What places should someone go to tap into the buzz in Cairo?
The Townhouse, Contemporary Image Collective, Medrar and Nile Sunset Annex galleries. The Falak and Room cafés in Garden City, or Kafein on Sherif Street, Downtown and Al-Nadwa Al-Thaqafeya in Bab Al-Luq, near Tahrir.
Who are your inspirations as an artist?
Ammar Abo Bakr, Molly Crabapple, Ahmed Hefnawy, Ahmed Foula, George Azmy, File Club, Blu, Stephen Sagmeister, Bruno Manari, Reza Abedini; writers like Alan Moore, Warren Ellis and Neil Gaiman… So many, the list goes on and on and on!
Where are the best places to check out street art?
Downtown.
What inspires you about Cairo?
The energy and dynamism and historical layering, and cultural richness and malleability of Cairo are truly unmatched, not to mention all the issues and problems that come with all that. It just serves as a never-ending source of inspiration for any artist, really.
What's the one thing you need to live in Cairo?
Just your friends.
Bodega
Outside of the five-star hotels, Bodega offers one of the classiest dining experiences in the city. Housed on the first floor of a grand 19th-century apartment block, it offers an international menu, heavy on seafood, in Oriental-Deco surrounds, served by impeccably trained staff. Alcohol is served and there is a dedicated bar area, Aperitivo.
www.facebook.com/LaBodgeaEgypt
Tel: +20 227350543
157 26th July Street, Zamalek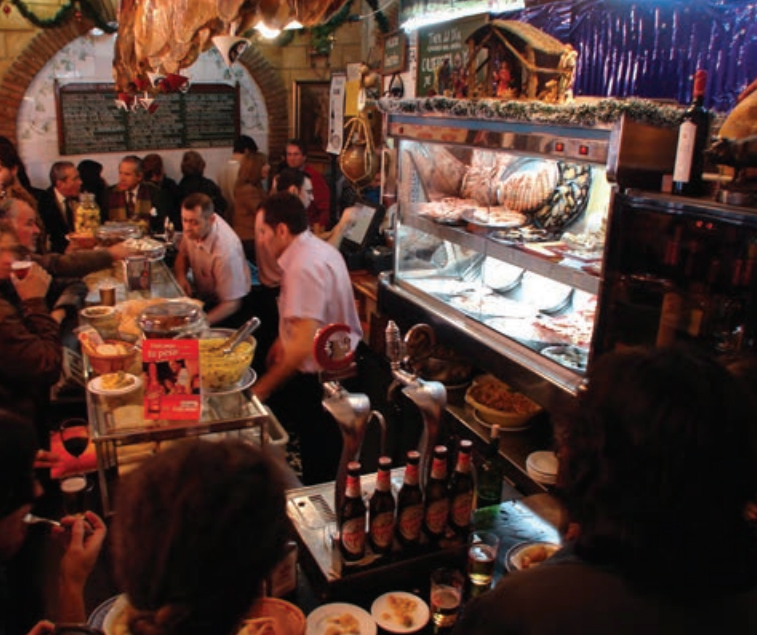 Felfela
Often dismissed as a tourist haunt, this venerable Downtown fixture is popular with everybody. It has a great ambience and the food is consistent, which is more than you can say for most Cairo eateries. The menu is wholly Egyptian, and while the meat dishes are often disappointing, the fuul and taamiya (Egyptian felafel) are excellent, as attested by the steady business at the associated takeaway around the corner.
Tel: +20 223922751
5 Hoda Shaarawi Street,
Downtown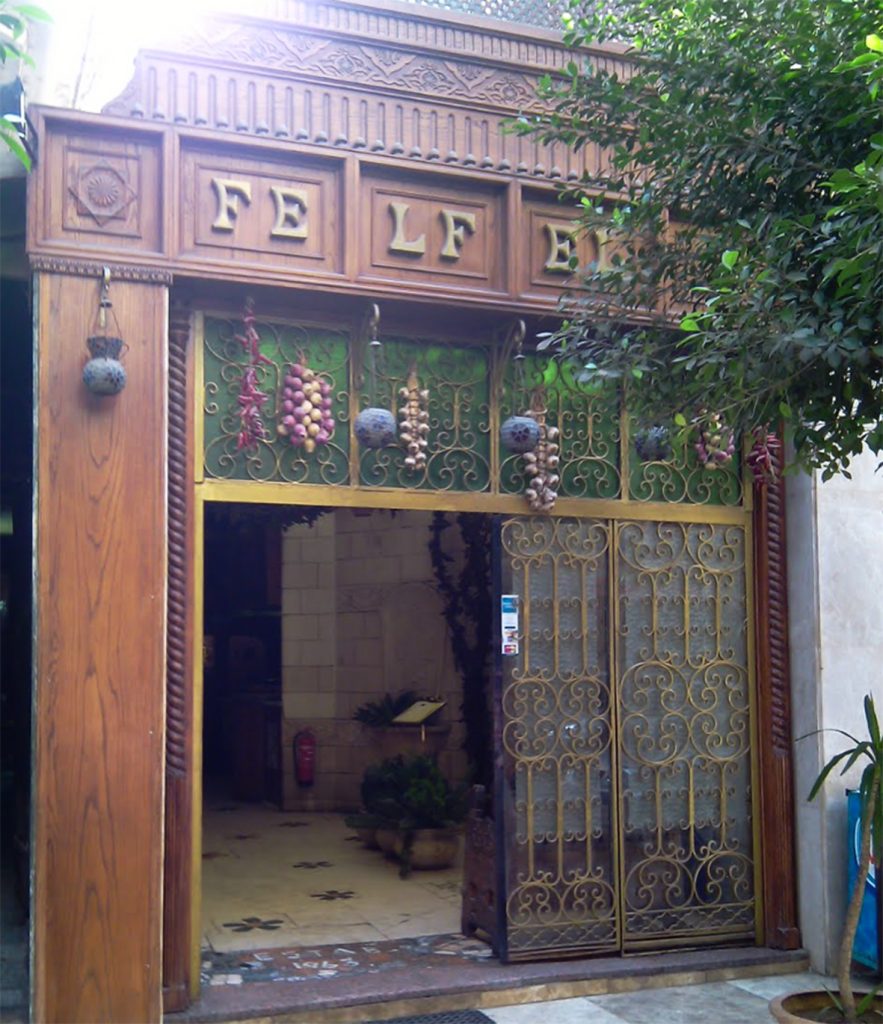 Kebabgy
There are lots of good kebab places in Cairo (the original Abu Shaqra on Qasr Al-Ainy; Al-Rifaai at Sayyida Zeinab) but Kebabgy wins out for its location, right on the Nile at the southern tip of Gezira, facing directly upriver. The meat is excellent, particularly the lamb chops, and served with beautiful flatbread, baked on the premises in a traditional clay oven. Shisha is also served. On a balmy evening it is absolute bliss.
www.sofitel.com
Tel: +20 227373737
Cairo el-Gezira, Gezira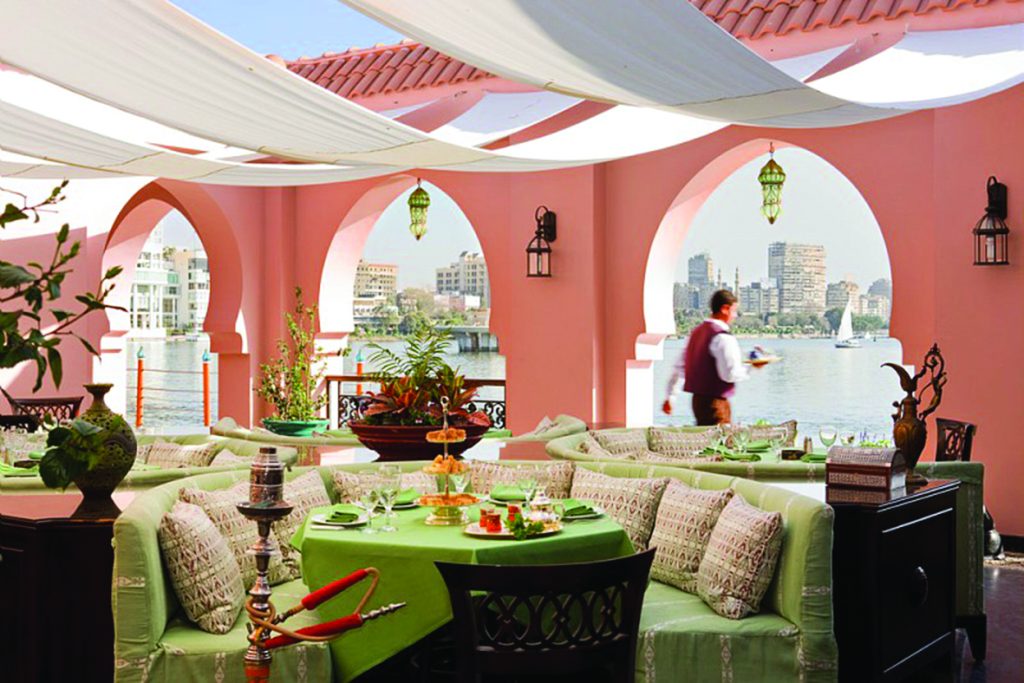 Sequoia
At the very northern tip of Zamalek and possibly the city's most seductive dining venue, Sequoia has an almost Miami South Beach vibe. Soft white sofas are arrayed around low tables set beneath billowing white canopies beside the Nile. As much nightclub lounge as restaurant, it nevertheless does decent food from an Egyptian/ Mediterranean menu. Shisha and alcohol are also served.
www.sequoiaonline.net
Tel: +20 227350014
53 Abou al-Feda Street,
Zamalek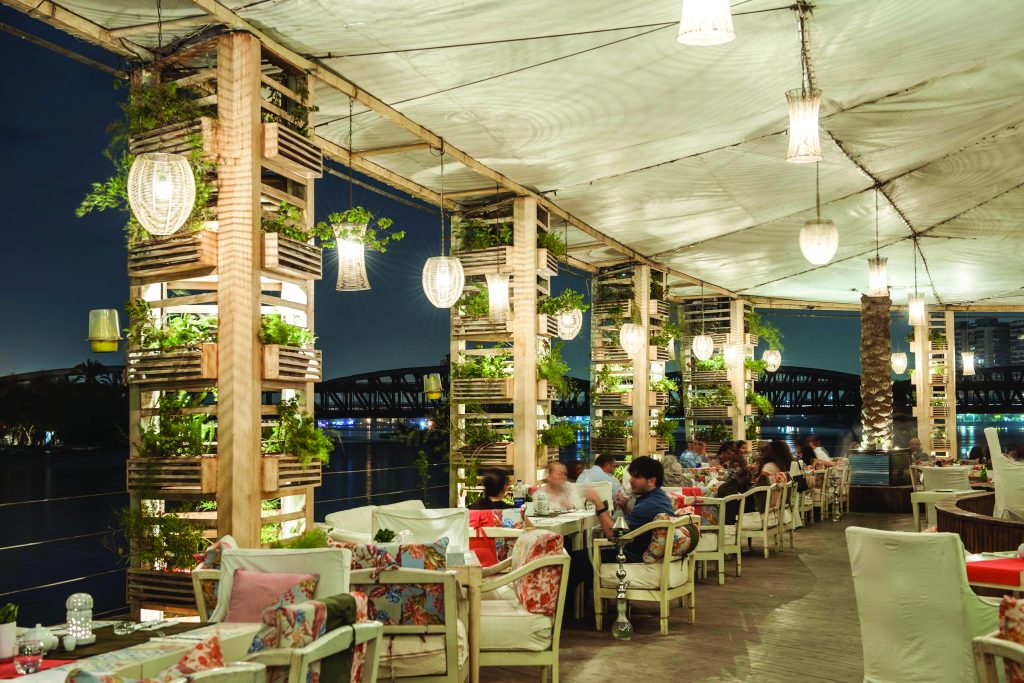 Kempinkski Nile Hotel
Opened only in 2010, the Kempinski is a relatively small and understated but wholly luxurious property neighbouring the British Embassy on the riverside Corniche. It's close enough to Tahrir Square to walk there in 10 minutes, but sufficiently removed from the central city chaos to be a good retreat. Rooms are supremely comfortable, the breakfast is excellent and the rooftop pool, though modest in size, has fabulous views of the river and city below.
www.kempinski.com
Tel: +20 227980000
Ahmed Ragheb Street, Garden City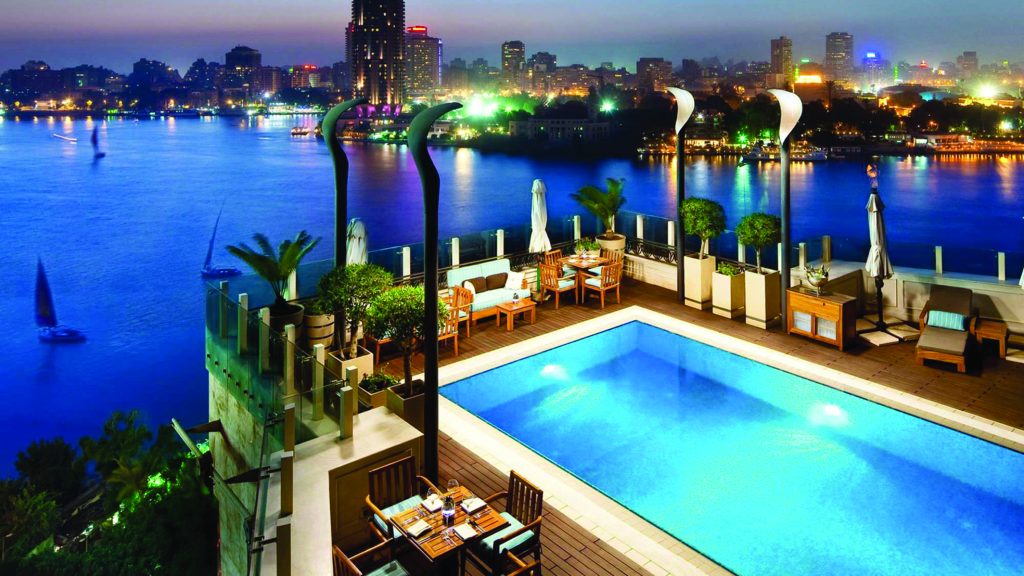 Four Seasons at the Nile Plaza Hotel
There are two Four Seasons in town, but the Four Seasons at the First Residence suffers for being the wrong side of the river, over in Giza, some distance away from the centre. Its sibling, at the Nile Plaza, is on the right side and has sumptuous rooms overlooking the river. There's a pleasant pool and what is claimed to be the biggest spa in Cairo.
www.fourseasons.com
Tel: +20 227917000
1089 Corniche al-Nil, Garden City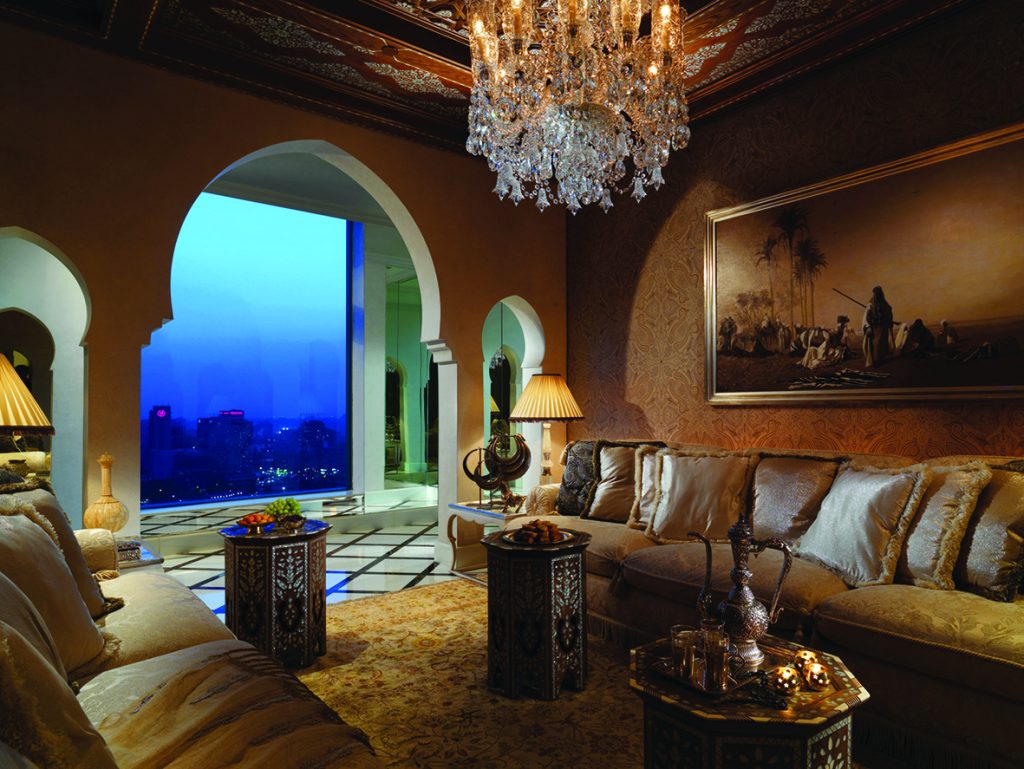 Windsor Hotel
It does not suit everyone: rooms are – to put it politely – tired, facilities are, to say the least, limited and you definitely do not want to eat here. Yet the Windsor has its fans. What they love is that the hotel is virtually unchanged since the 1930s, with its Bakelite telephone switchboard, manually operated elevator and general timeworn patina. The first-floor loungebar resembles a film set and has frequently been used as such.
www.windsorcairo.com
Tel: +20 225915810
19 Alfi Bey Street, Downtown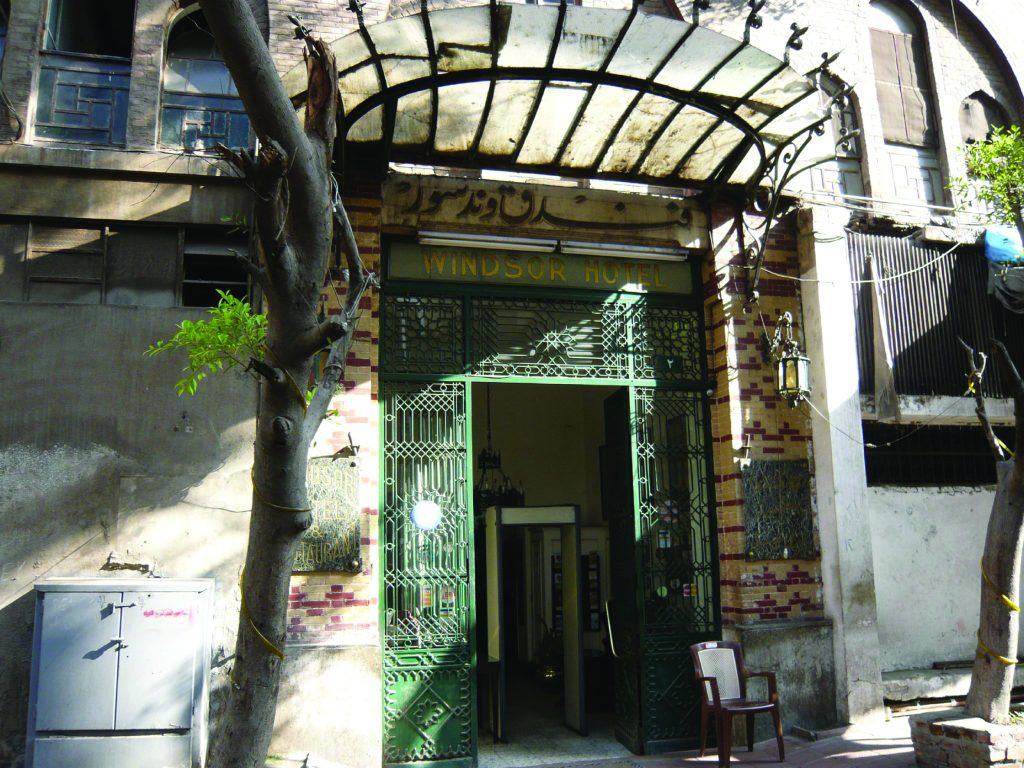 Cairo Marriott
A Marriott since the 1980s, but originally a royal palace built to host the French Empress Eugénie, visiting Cairo en route to the celebrations to open the Suez Canal in 1869. Only the main building housing the public areas survives of the original palace: the accommodation is in two new purpose-built towers. It's in Zamalek, which is the best part of town for shopping and dining, while the best spot for an evening drink is easily the hotel's own beautiful garden.

www.marriott.com
Tel: +20 227283000
16 Gezira Street, Zamalek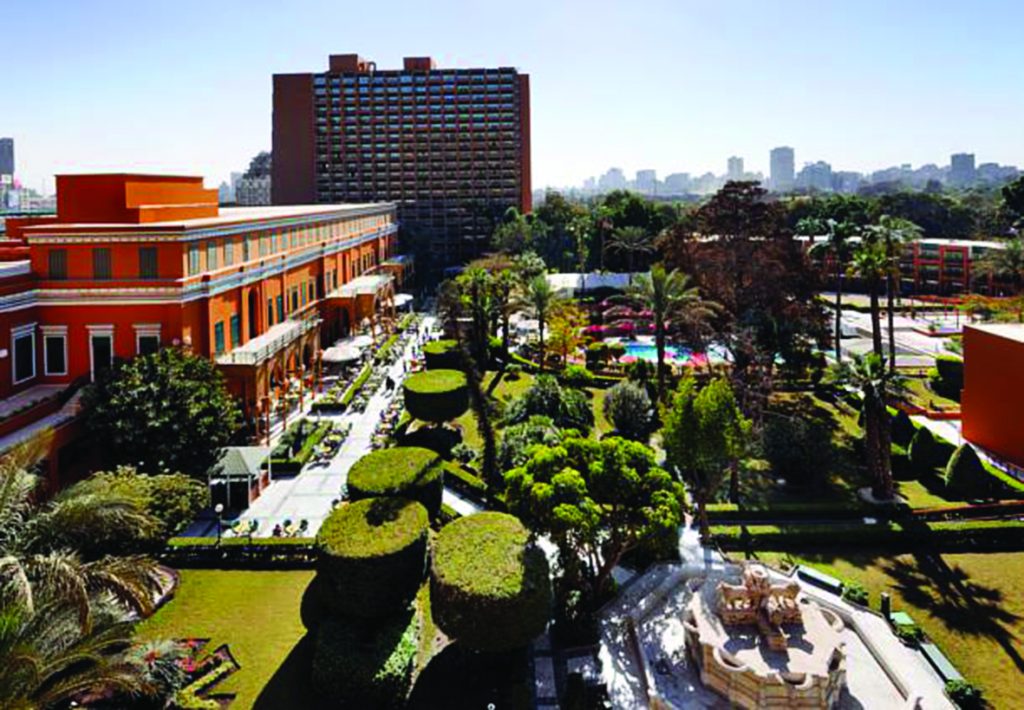 CAIRO – EGYPT
The travel guide for exploring the
ecstatic beauty of CAIRO.