Zeitz Museum of Contemporary Art Africa (MOCAA)
Architectural studio Heatherwick had to do a lot of creative thinking before they managed to successfully transform the 42 concrete tubes of these 1920s grain silos into what is now the largest museum for contemporary art in Africa. With a whopping 100 galleries as well as the permanent Zeitz MOCAA Collection, and where the majority of the spaces are dedicated to African artists, you may be feeling the pace by the time you reach the 7th floor… But rest assured, the Silo also contains a brand new luxury hotel with views onto the V&A Waterfront (more info on p.19).
www.zeitzmocaa.museum
Tel: +27 (0) 87 350 4777
Scheryn Pavilion, V&A Waterfront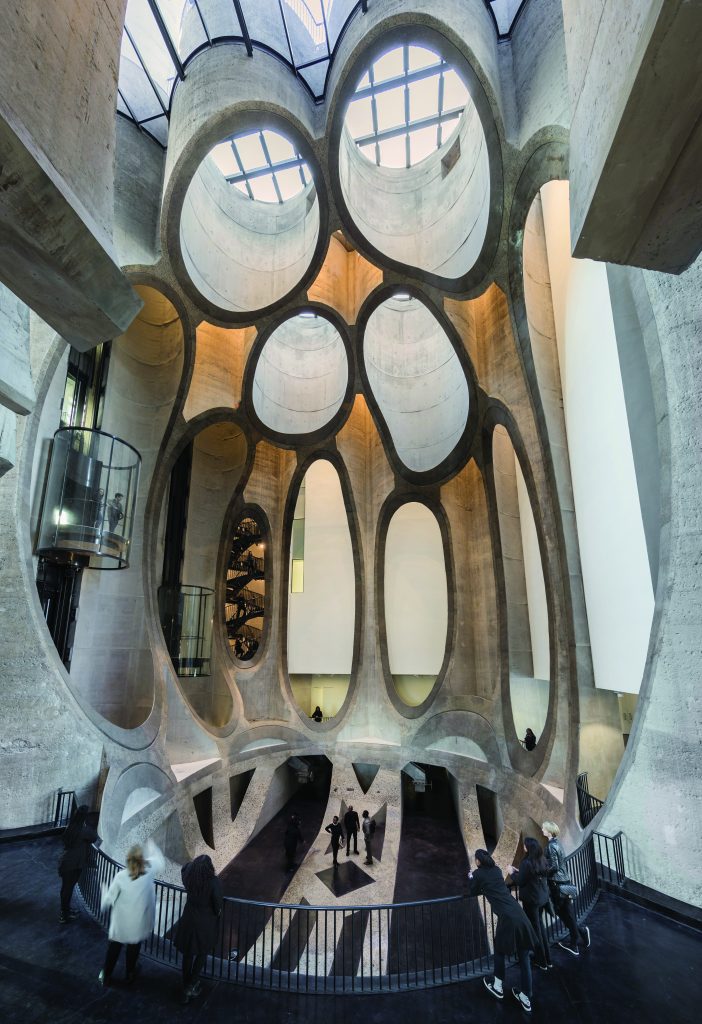 Iziko South African National Gallery
You may want to buy a packet of nuts on your way to the South African National Gallery in the heart of Company's Garden, an area saturated with art and cultural institutions – and squirrels! Iziko consists of 11 museums, of which the National Gallery is just one. It began modestly with a collection of just 45 paintings, and now offers ever-changing exhibitions including some of the region's top artists. For free guided tours visit on Tuesdays or Thursdays, and don't miss out on the other 10 Iziko Museums, including the South African Museum, Slave Lodge and the Castle of Good Hope.
www.iziko.org.za
Tel: +27 (0) 21 481 3800
Government Avenue, Company's Gardens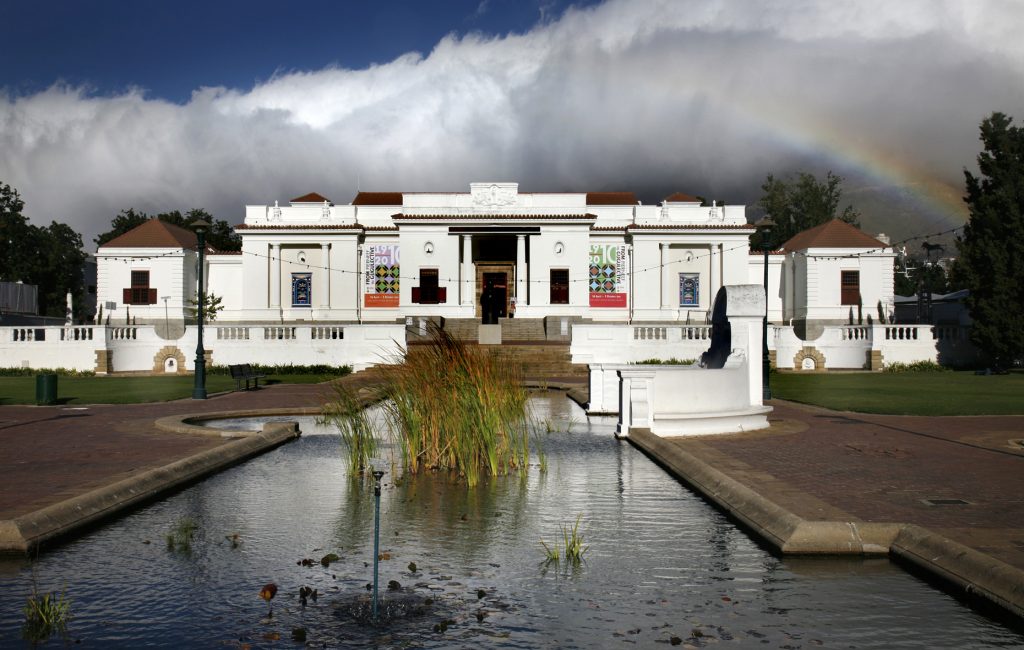 Robben Island
A symbol of hope and oppression, separation and unity, this UNESCO World Heritage Site may not blow you away visually, but the importance of the island lies in its history. The same prisoners who were responsible for building their own prison cells at the beginning of the apartheid era now work as guides on the island and offer unique insights into their lives as inmates alongside fellow ex-prisoner Nelson Mandela, who was sentenced for life but later served as the first black president of South Africa (1994–99).
www.robben-island.org.za
Tel: +27 (0) 21 409 5100
Robben Island Museum, Private Bag Robben Island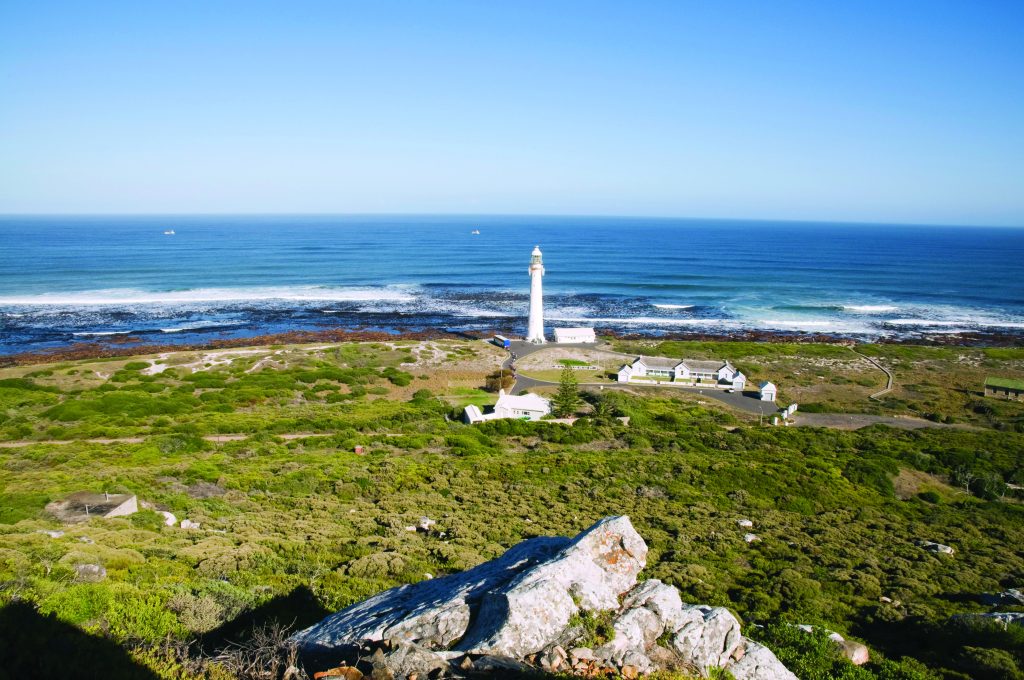 District Six Museum
Once known as one of the most vibrant inner city neighbourhoods of Cape Town, inspiring artists, musicians and writers alike, District Six fell foul of apartheid laws during the 1960s. The entire community of over 60,000 people was displaced and bulldozers used to raze their houses to the ground. This museum presents the history of District Six memories, from a time of bustling cosmopolitan creativity to its tragic destruction. Outside you can enjoy large murals by internationally renowned graffiti artists like Faith47, watch a play at the Fugard Theatre, and take a look at the newly built settlements arising from recent initiatives to repopulate the area.
www.districtsix.co.za
Tel: + 27 (0) 21 466 7200
25A Buitenkant Stree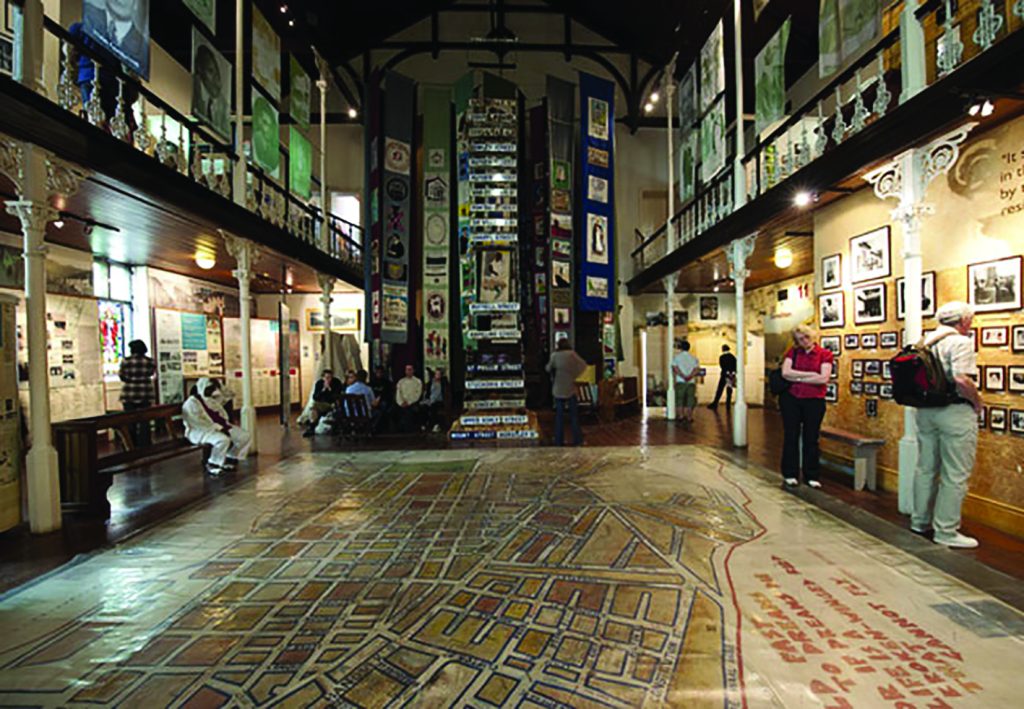 Stevenson Gallery
Back from Documenta 11 and full of inspiration, in 2003 Michael Stevenson and Andrew da Conceicao founded Cape Town's second-ever contemporary art gallery. Now with a second branch in Johannesburg, it brings international art to South Africa and takes South African art to the rest of the world. Exhibits have included works by Francis Alÿs, Rineke Dijkstra and Walid Raad, as well as South African artists Zanele Muholi, Pieter Hugo and Wim Botha, among others. If you are hoping for some additional reading material, then look no further than the gallery's bookshelves, which offer a great variety of books and catalogues about national and international artists.
www.stevenson.info
Tel: +27 (0) 21 462 1500
160 Sir Lowry Road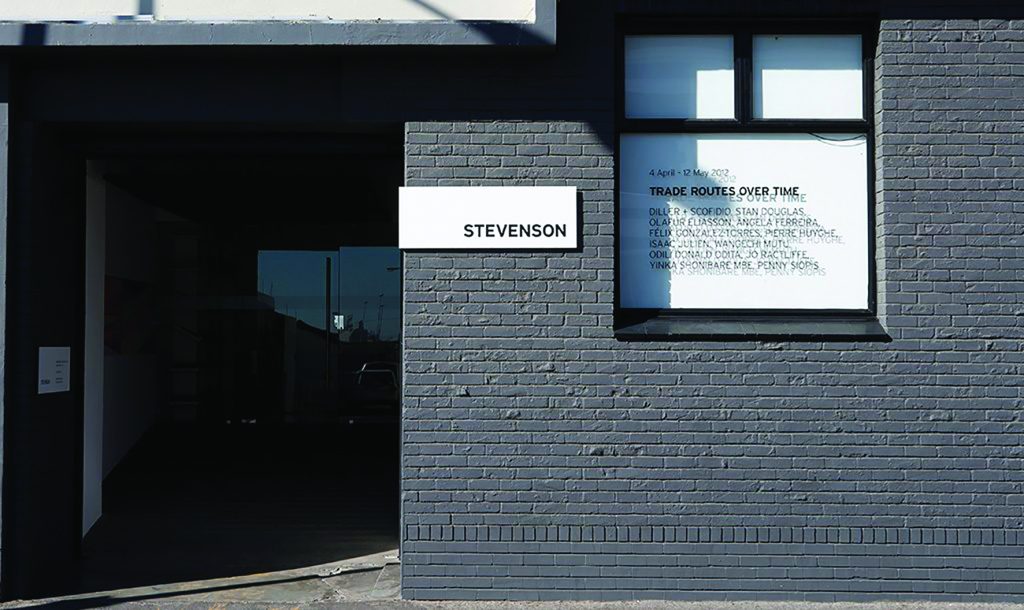 Goodman Gallery
Launched in Johannesburg by Linda Givon in 1966, Goodman Gallery has helped shape the careers of some of South Africa's greatest artists, including William Kentridge, Kendell Geers and David Goldblatt. As if that were not enough of an accomplishment, the gallery was also one of the few non-discriminatory spaces showing African art during the apartheid era. In 2007, a second branch opened in Cape Town and has continued the gallery's commitment to staging groundbreaking exhibitions, installations and performances. For more info on the gallery's history and ethos, take a look at the documentary created for its 50th anniversary on goodman-gallery.com/videos/32472.
www.goodman-gallery.com
Tel: +27 (0) 21 462 7573/4
3rd Floor, Fairweather House,
176 Sir Lowry Rd, Woodstock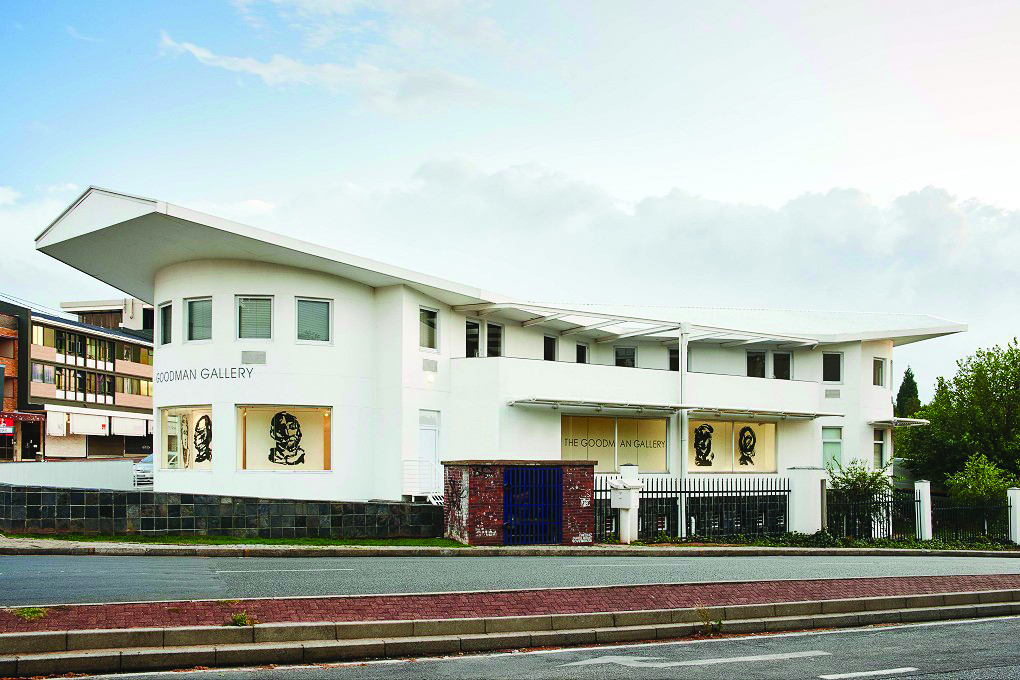 AVA Gallery
Another 'oldie' on Cape Town's art scene, the non-profit and membership-based Association for Visual Arts (AVA) Gallery has been housed in the same building on Church Street since 1971. It showcases South African Art of all media in sixweek rotations and works towards its mission of nurturing art and creativity through talks, workshops and the ArtReach fund, which assists local artists with equipment and materials. Current Gallery Director Brenton Maart was curator of the South African Pavilion at the Venice Biennale in 2012 and is a member of the committee of the yearly National Arts Festival in Grahamstown.
www.ava.co.za
Tel: +27 21 424 7436
35 Church Stree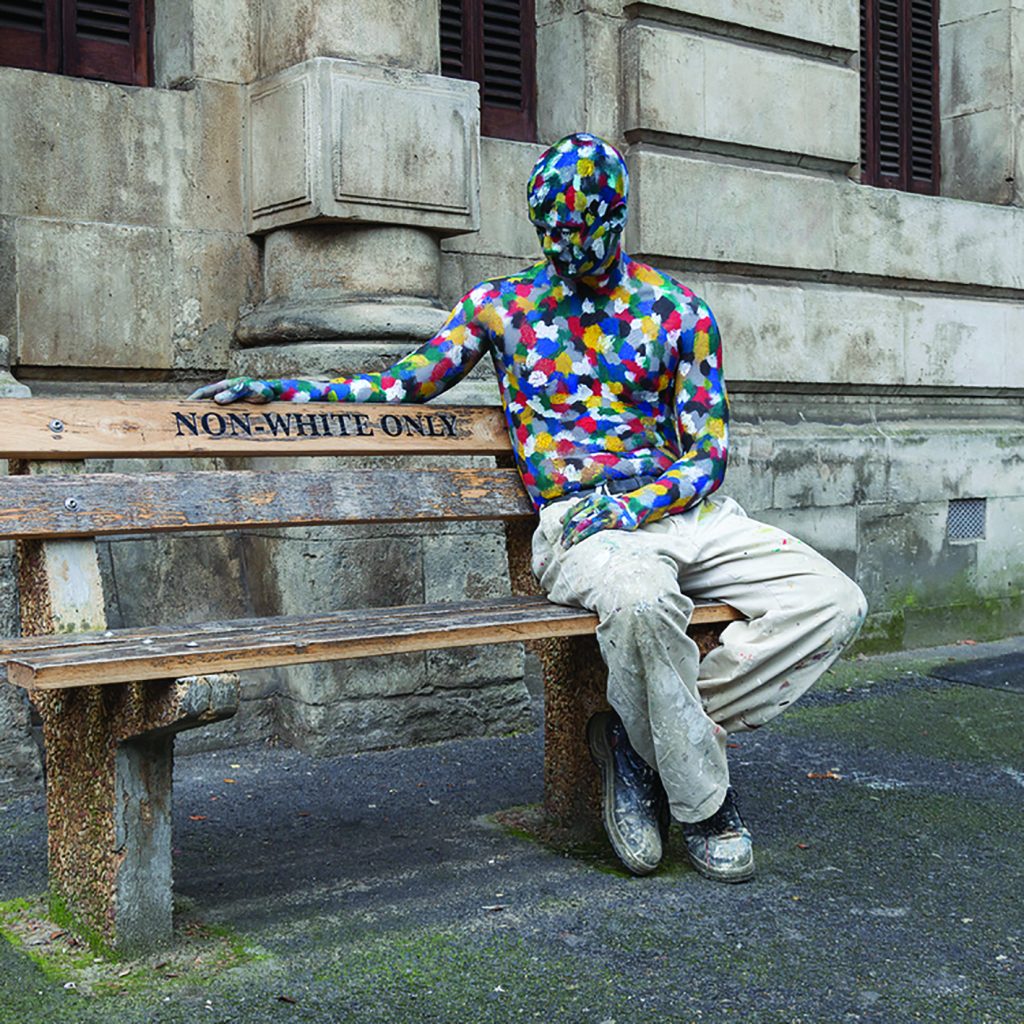 Gallery MOMO
Gallery MOMO is one of the most recent additions to Cape Town's contemporary art scene, presenting its large space for the first time with a group show in May 2015. Between its first space in Johannesburg, founded by Monna Mokoena in 2002, and this second gallery, the works exhibited have spanned across a variety of disciplines and included artists like Santu Mofokeng, Roger Ballen and Mary Sibande. The gallery also supports young talent through a residency programme, with particular interest in North and East Africa, and has been represented at international art fairs, including the biennales in Beijing, Lyon and Venice.
www.gallerymomo.com
Tel: +27 (0) 21 424 5150
170 Buitengracht Stree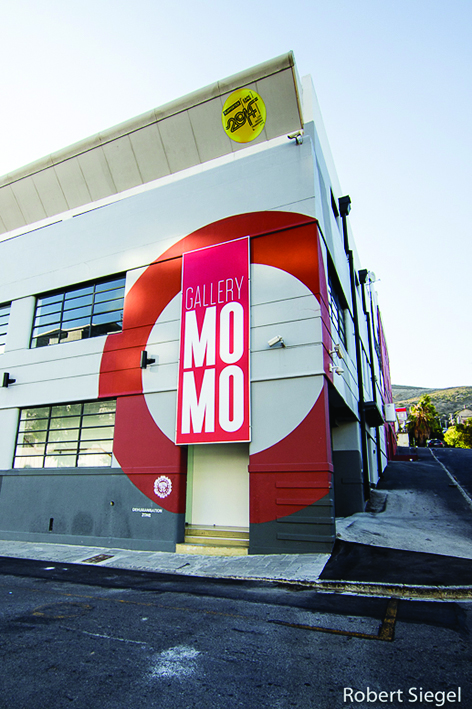 99 Loop Gallery
Collector Morne Marais studied just around the corner at the Michaelis School of Fine Art before she decided to purchase the 140-year-old heritage building next to a row of creative spaces on Loop Street. Her plan was to open a gallery, but over the past two years, 99 Loop has become more than an exhibition space, hosting recent graduates and well known artists alike, offering a reading room for a lazy afternoon, and serving top-notch food in the gallery's restaurant Solo, using hand-picked ingredients from the rooftop garden.
www.99loop.co.za
Tel: +27 21 422 3766
99 Loop Stree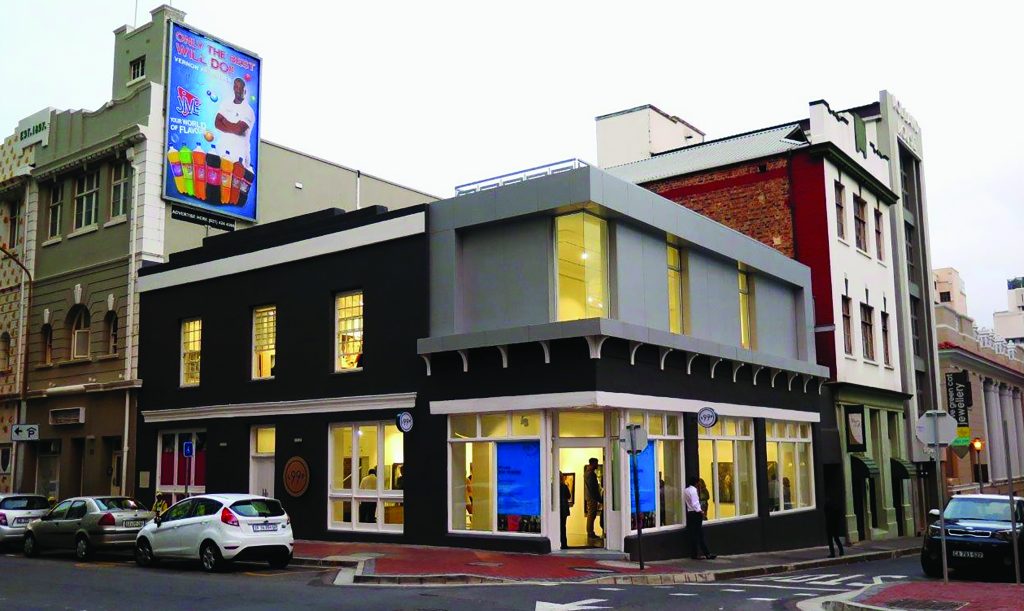 Lovell Gallery
Housed in an orange-and-grey building right in the center of Woodstock, between run-down buildings, hipster shops, factories and artist studios, the Lovell was the brainchild of Tamzin Lovell, a former scientist and consultant who found her passion for art while studying photography in Grahamstown. After opening in 2009, five years later she partnered with Christian Sulger-Buel, an African art collector for more than 30 years, to set up a second gallery in London. Since then the duo has exhibited South African artists in both locations and connected them with leading collectors across the globe.
www.sulger-buel-lovell.com
Tel: +27 21 447 5918
139 Albert Rd, Woodstock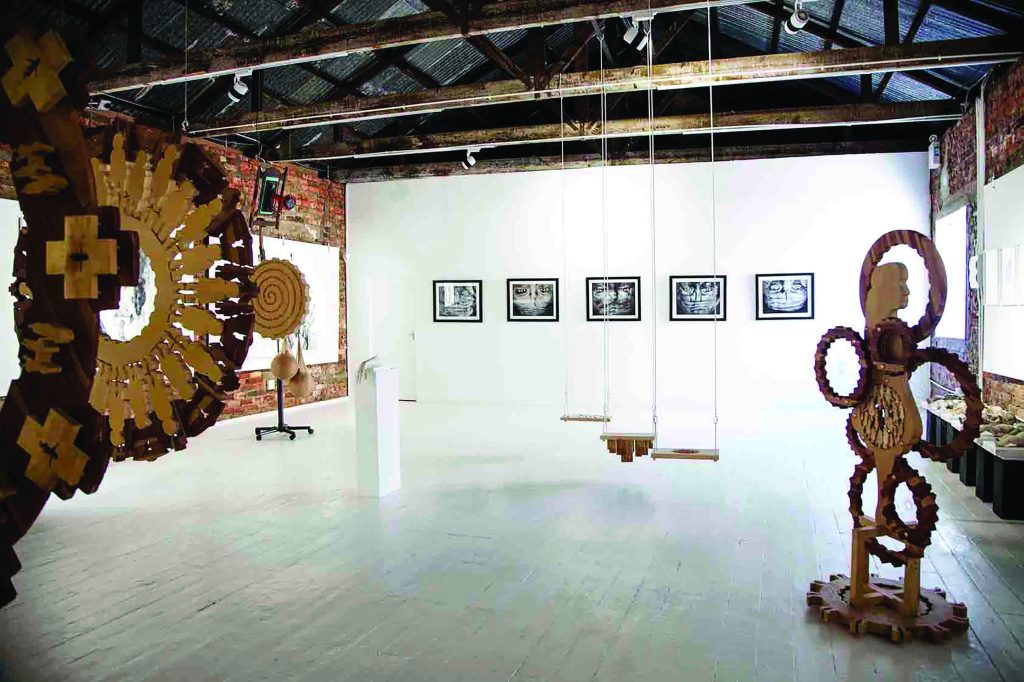 WHATIFTHEWORLD Gallery
Opened in 2008 with the aim of representing young contemporary South African artists, WHATIFTHEWORLD has showcased figures such as Mohau Modisakeng and Cameron Platter who have since become well-established internationally. Modisakeng participated in the 57th Venice Biennale this year and Platter recently held a solo show at the gallery, having exhibited at SFMoMA in 2014 and shown at the Venice Biennale in 2013. The gallery also participates in major art fairs including Frieze New York and VOLTA in Basel.
www.whatiftheworld.com
Tel: +27 (21) 447 2376
1 Argyle Street, Woodstock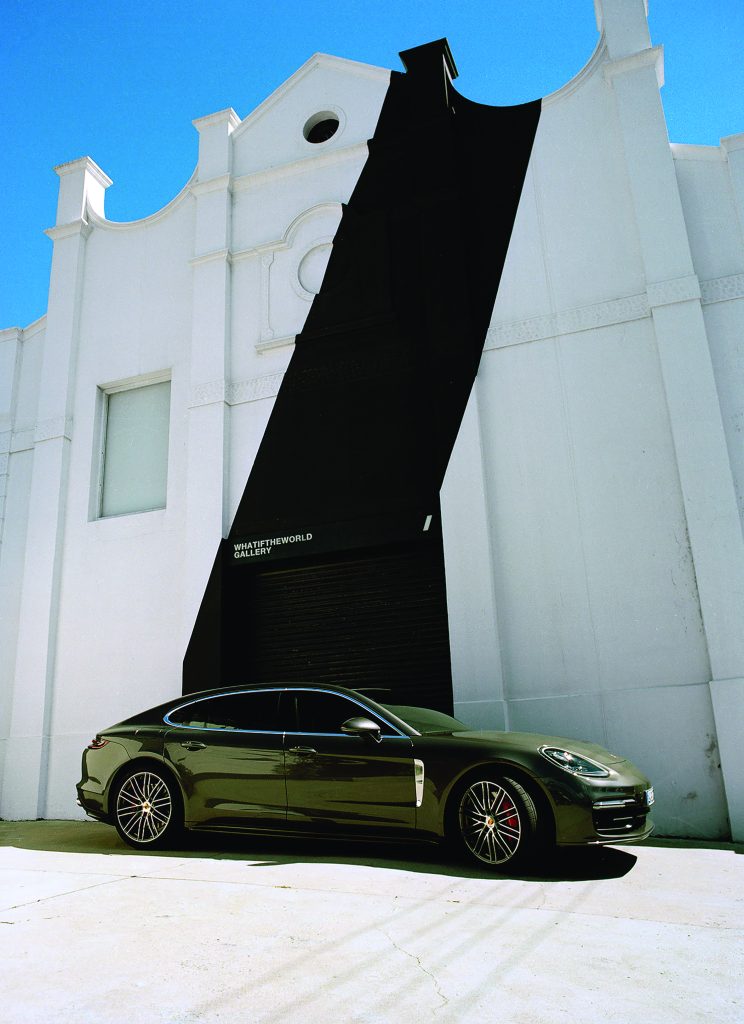 Worldart Gallery & The Black Box
These two small spaces just off the popular tourist drag of Long Street filled a gap in the art scene of Cape Town, quickly becoming two of the very few galleries to show national and international urban contemporary art. Worldart Gallery, established in 2004, has exhibited works including the political paintings of Ayanda Mabulu (which were forcibly removed at the Johannesburg Art Fair in 2013 for the fear of offending sponsors and VIPs) and Dion Cupido, whose works have been bought by superstars such as Beyoncé, as well as handcrafted skateboard designs from the Woodstock establishment Alpha Longboards.
www.worldart.co.za
www.blackboxgallery.co.za
Tel: +27 (0) 21 423 3075
52 & 54 Church Stree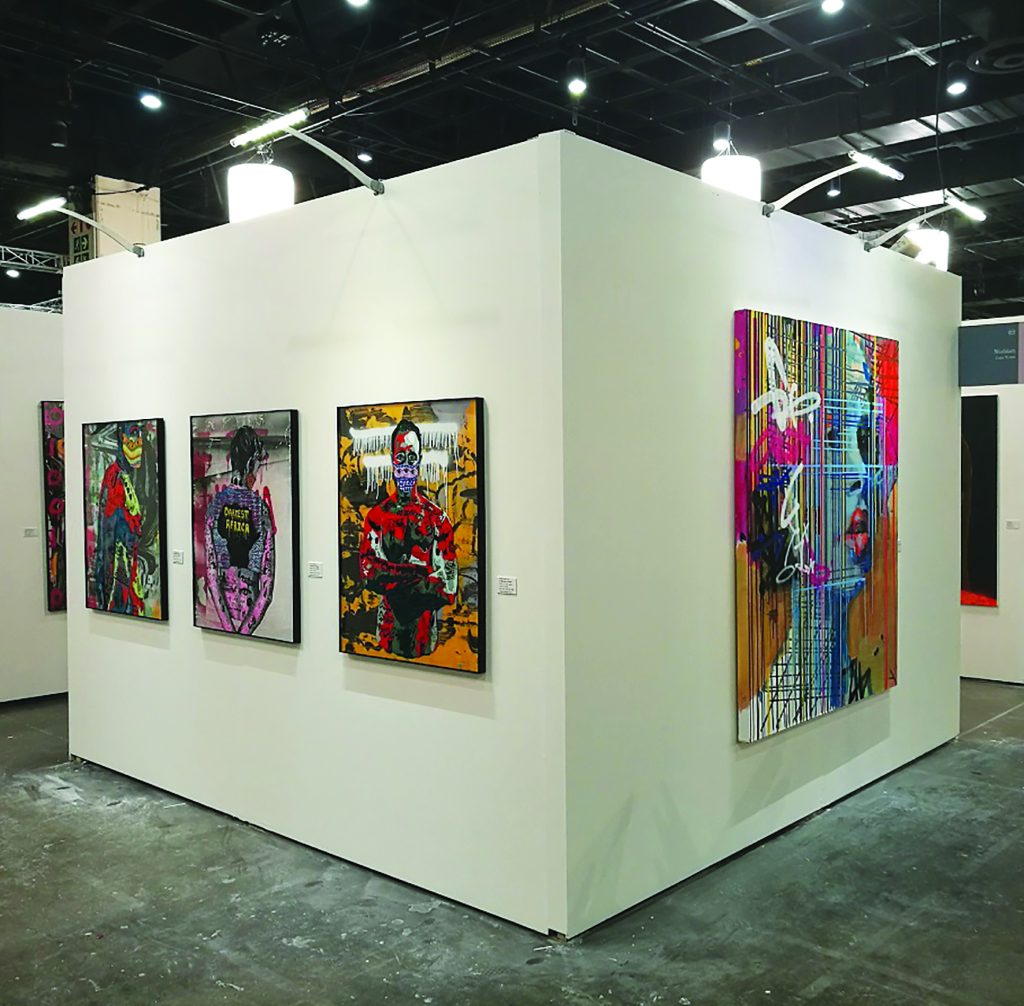 Athi Patra-Ruga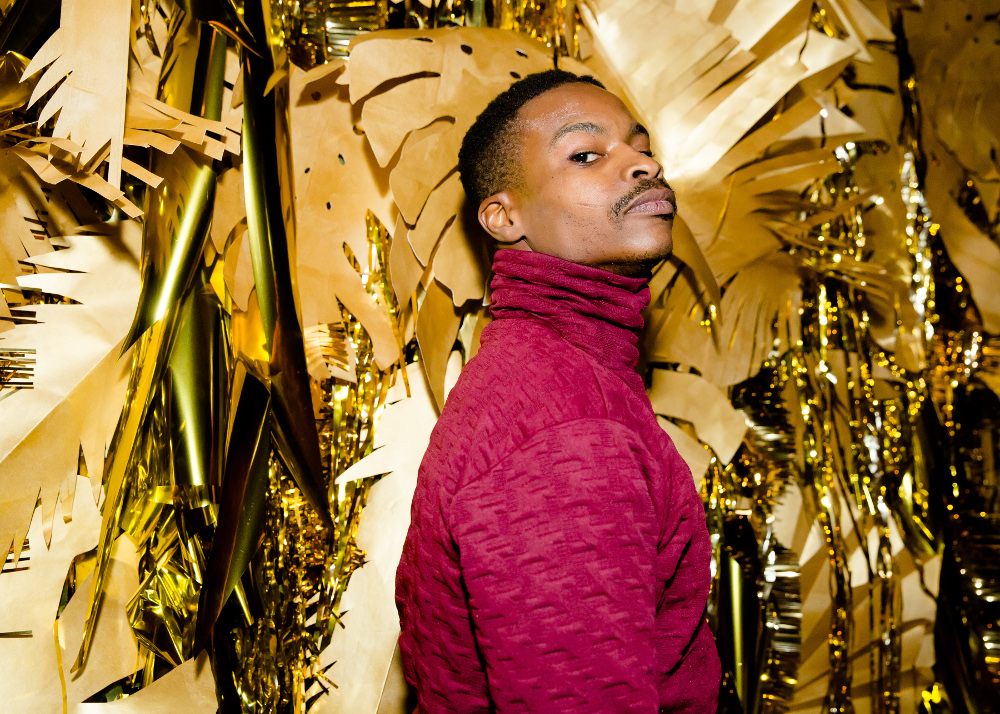 This is where fashion, performance and contemporary art meet. Patra-Ruga's career began in Johannesburg and, with access to few resources, he learned to rely on his body as a way of creating vivid and colourful performances, videos and tapestries, filled with cultural references and exploring South Africa's social and political environments. Now with a second base in Cape Town, he has become well established internationally and his work was shown at the 56th Venice Biennale; he was also named in the Phaidon book Younger than Jesus as one of the world's 500 best artists under the age of 33.
Jane Alexander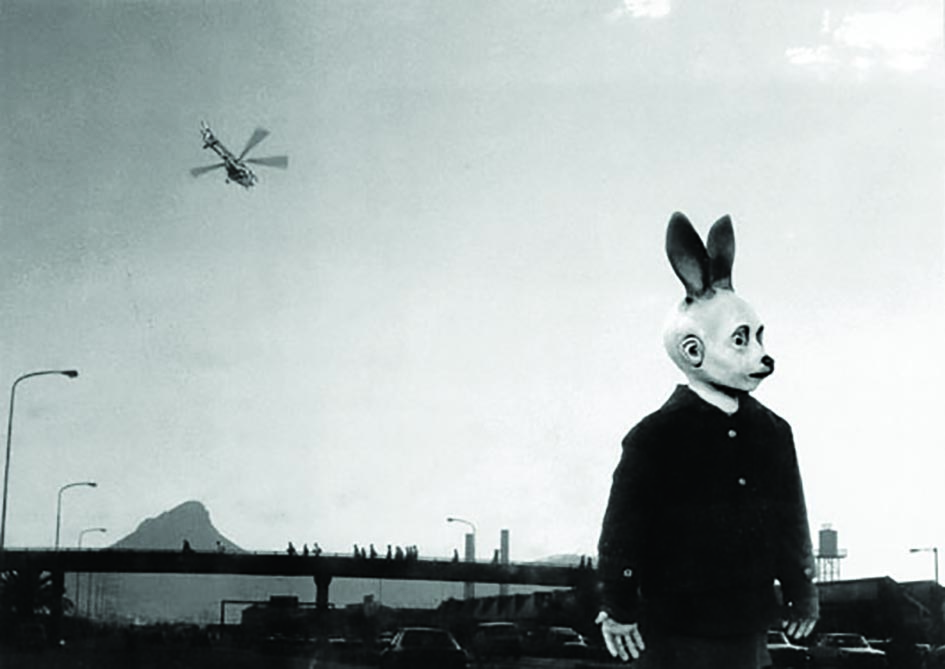 An internationally renowned sculptor who has taught some of South Africa's most established artists, including Nandipha Mntambo (currently one of the opening exhibits at Zeitz MOCAA) Jane began her career at the Havana Biennale, just after the creation of one of her most well-known works in 1986, entitled Butcher Boys. Often described as grotesque yet vulnerable, her animal human figures are a direct response to her experience growing up under the apartheid regime and the sociopolitical impact it had on her.
Hasan and Husain Essop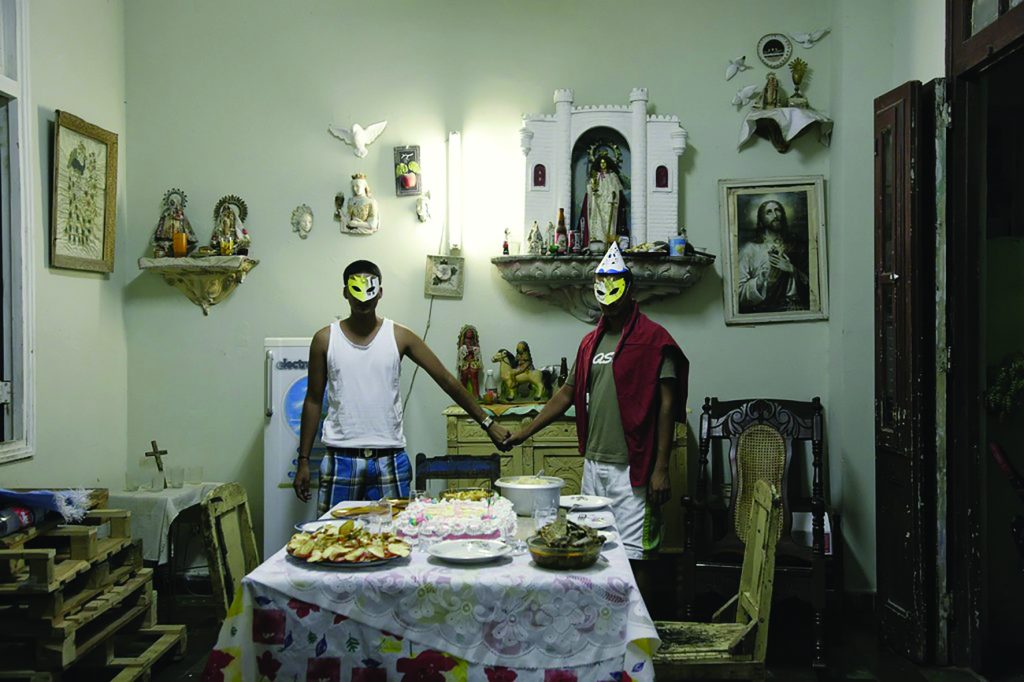 Twin brothers and photographer duo Hasan and Husain Essop were born and raised in Cape Town, where their mother did not allow them to hang images on their walls because she shared the common Muslim belief that 'the eyes of a person will chase the angels away'. Ironically, the brothers only use themselves as subjects for their photographs, which usually offer comments on their cultural background within South Africa's complex social context. They have held solo exhibitions at Goodman Gallery as well as at Gallery Isabelle van den Eynde in Dubai, and have also held residencies and workshops in Havana, Hamburg and Amsterdam.
Alpha Longboards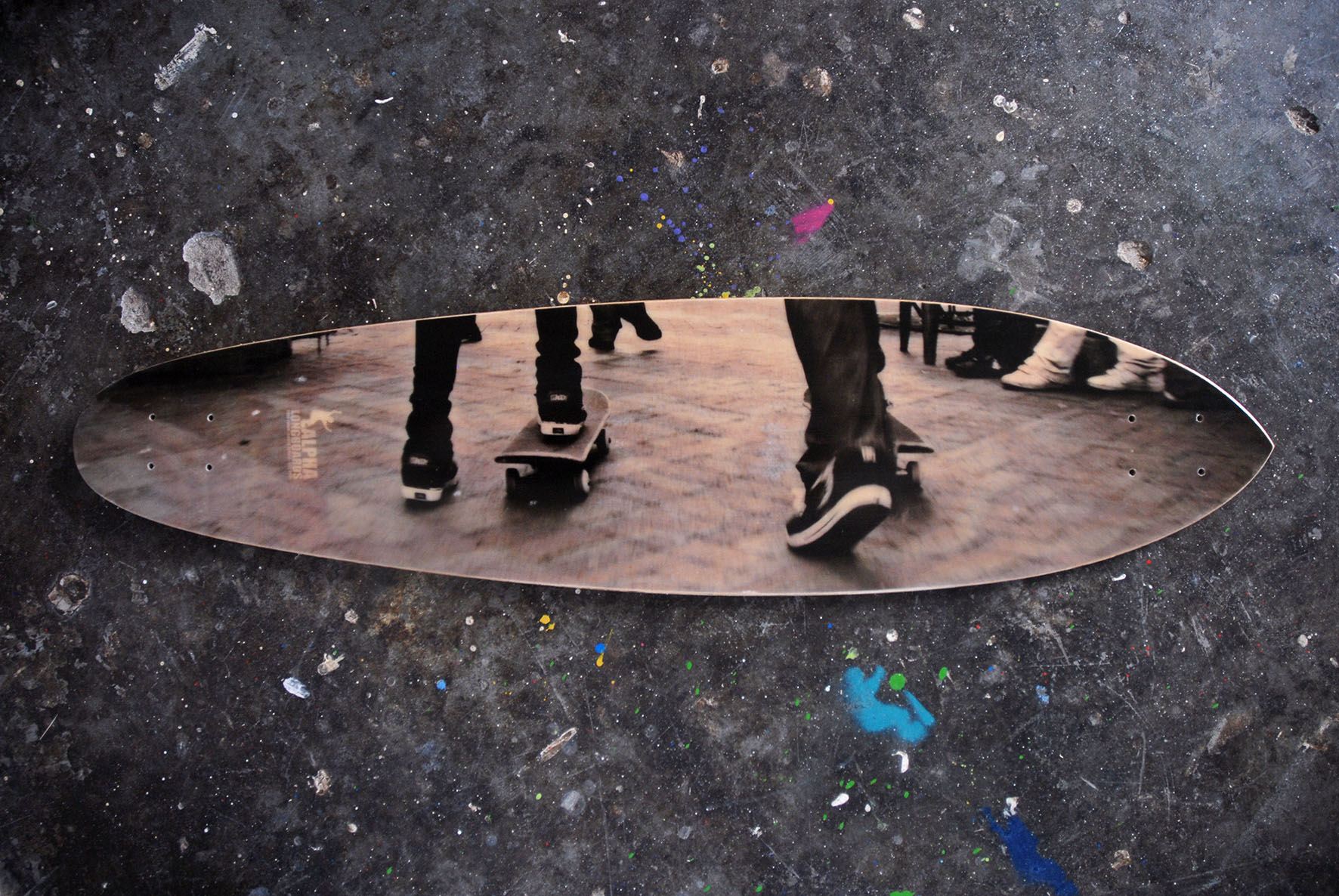 Kent Lingeveldt defines himself as a skateboarder, a board shaper and a photographer. He grew up in Mitchells Plain on the Cape Flats, where people of color were moved by the Group Areas Act of the apartheid era, which prohibited different racial groups from living together. He began street skating in 1994 as a way to get around, and after a Red Bull competition in downhill skateboarding, realized that he needed a longer board. He started to make his own and, sixteen years later, continues to do so in his studio in Woodstock. Working with various artists on custom designs, he produces boards that are a cross between street and visual culture, and have been exhibited at galleries including the Iziko South African Museum and Worldart Gallery in Cape Town and the Kunstverein Bremerhaven in Germany.
www.alphalongbaords.com
52 Wright Street, Woodstock
Kent@alphalongboards.com
Q&A with Kent Lingeveldt
Walk us through your favorite neighborhood.
Can I skate you through it, rather? It would have to be Woodstock, where my skate shop is situated. Gentrification and spatial redevelopment are happening on the borders of the suburb but many of the local inhabitants and business owners who have been here for generations are still here. From the local sign writer Clive, who also has a small bric-abrac store, to the Portuguese family-owned Altona fisheries' fish-and-chips shop where I generally get my lunch. I'm not a breakfast person, but when I feel like something nice there is a small eli/restaurant called New Brighton Bakery which makes some of the best pastries and bread. The creative business boom in Woodstock has meant that I also have a few friends with their own outfits just a short skate away, such as Cameron from Cameron Barnes Furniture, Nils from Woodstock Cycleworks or the O'Brien brothers Gareth and Gavin at their leatherworks studio Stockton Goods. My whole extended group of friends either skate or cycle everywhere and that's what would have initially brought us all together.
Where's your best place for skating?
In District Six – from where my family was moved during apartheid in the 1960s – it is now an empty space and there is a myriad of different hills in that area. It's special to be able to express my freedom in the place where my family's freedom was stripped from them decades ago.
Where in the city do you get inspiration for your designs?
On the streets, by observing the people who inhabit the city, and from the silent conversations I have with the streets and the city as I move through her – especially her highs and lows. Cape Town is a very expressive city and you always know when she does not want you here or if she wholeheartedly embraces your presence
What's your top hangout place?
Without wanting to sound cliché, I would have to say Alpha Longboards HQ. It's the space where I can be myself and create how and what I want to create.
You call yourself a shaper. Are you more of an artist or a designer, or both?
I would say both; they influence each other. The shapes influence the artwork that goes on them, and the same goes for the other way around – when I conceptualize the artwork first. I try to partner form and function as much as possible in my boards. Many so-called purists argue
that boards are not to be hung on walls, but I consider them art. This is why I always insist on putting grip tape on the board, so that one day, if the world gets too much, you can rip your artboard off the wall, stick on wheels and just go "into the wild".
What is a must-have item for this city?
A helmet. Only because you will inevitably have to cycle and skate in Cape Town… I would like to think that we had a part to play in building the culture of the skateboard as a means of urban transport. When I started Alpha Longboards in 2000, there wasn't a culture of the longboard as a daily urban vehicle.
Bombay Bicycle Club
While very reasonable prices and such a long list of excellent restaurants and cafés in Cape Town make deciding where to have dinner rather difficult, there's no doubt that Bombay Bicycle is a must-go destination for visitors and locals alike. The two floors of decorated walls, floors and ceilings are decked out in hats and masks, tennis racquets, real bicycles and even a tiger sculpture on a bed. It's all immediately insta-worthy! But just wait for your food: Bohemian with a modern twist, including dishes such as their famous Chocolate Chili Steak and the Drunken Camembert. Make sure to visit in the evening, when the decorations really come to life, and don't forget that booking in advance is a must.
www.thebombay.co.za
Tel: +27 (0) 21 423 6805
158 Kloof Street, Gardens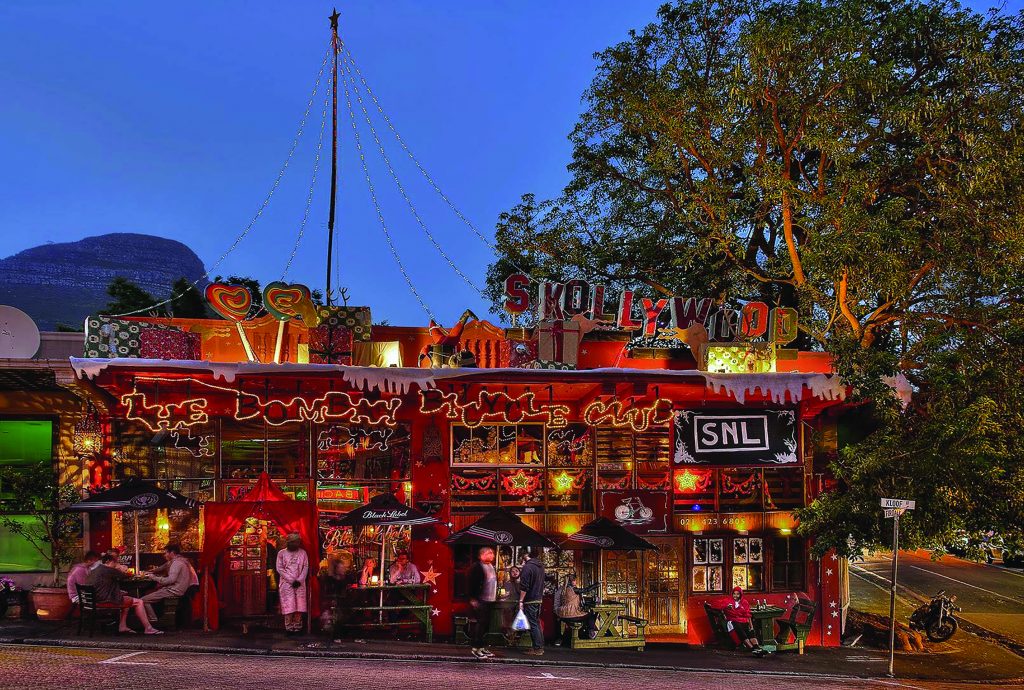 Royale Eatery
This cosy restaurant is the perfect stopover before a night out on Cape Town's busy Long Street, an area filled with bars and nightclubs. The menu offers over 50 homemade gourmet burgers, arguably the best in town and including vegan and vegetarian options. In addition, the restaurant offers pizzas, salads, desserts and delicious shakes, featuring classic strawberry as well as more exciting flavours like honeycomb and Romany Cream. Visit in winter on Mon–Thur from 3 pm to 5 pm and the deal gets even tastier – with a choice of one of four optional burgers and a side for R45.
www.royaleatery.com
Tel: +27 (0) 21 422 4536
273 Long Stree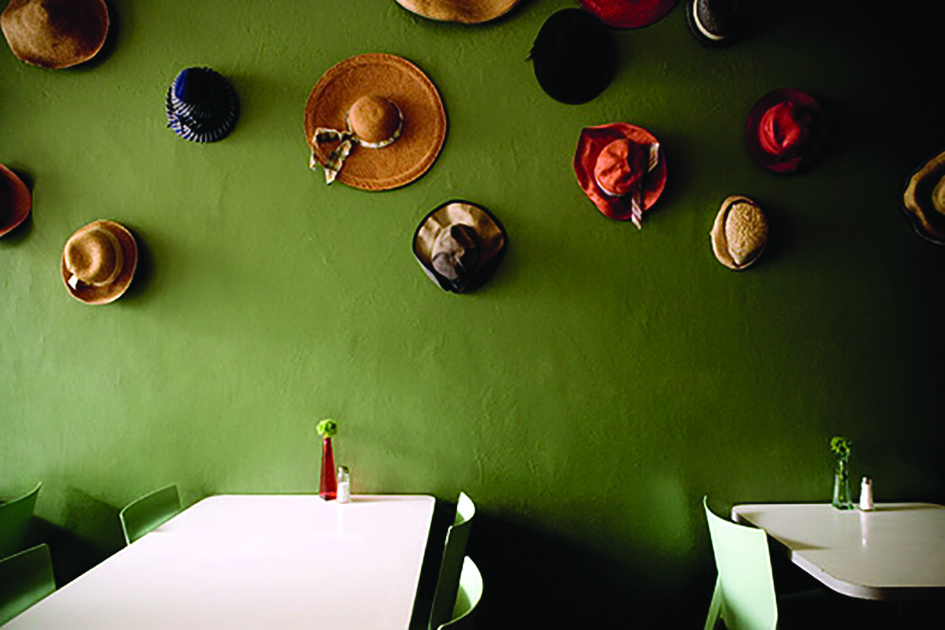 Truth Café
Imagine a coffee, made from the beans of the luxurious Truth Coffee Roasting, channeled through a specially engineered giant coffee machine and then carefully placed by a waiter dressed in steampunk clothes onto your cogwheel-inspired table. It all happens in Truth Café, an award-winning coffee shop with interiors by Haldane Martin and located in an old three-story warehouse in Cape Town's city center. Perfect for some last minute prep before a meeting, a relaxed get-together with friends or simply to check your city map before heading to your next must-see destination.
www.truth.coffee
Tel: +27 (0) 21 2000 440
36 Buitenkant Stree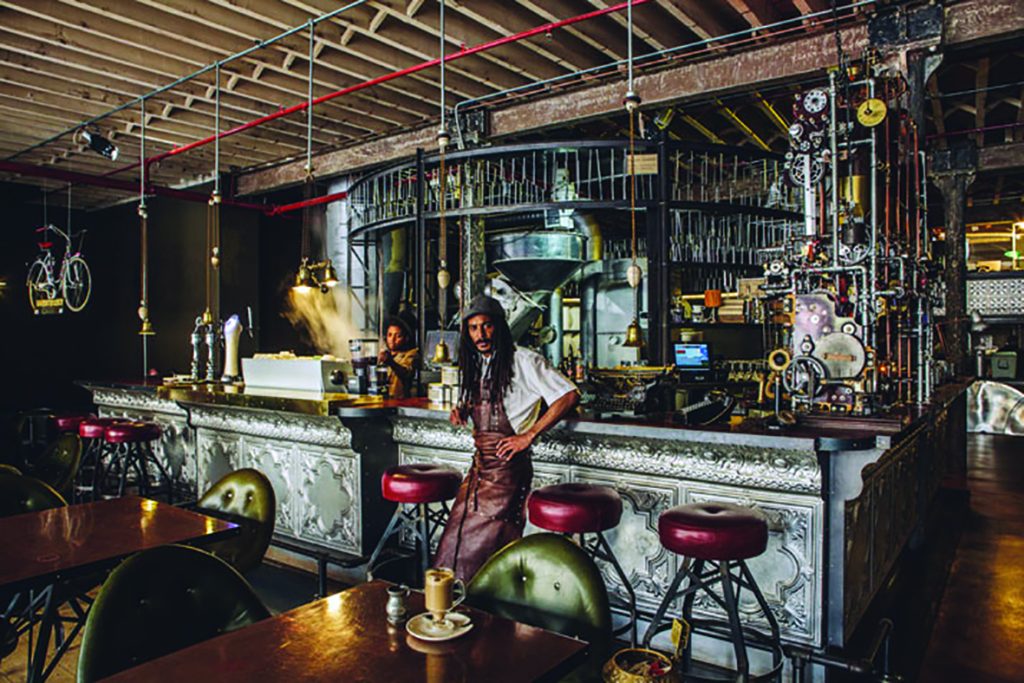 Mzoli's
You haven't 'done' South Africa unless you've been to a braai (or BBQ), and where better to experience one than in Gugulethu, one of Cape Town's most vibrant townships. Expect meat (a lot of it!), DJs, and a large crowd dancing late into the night. This may sound like a place meant only for the adventurous, but don't be fooled – Mzoli's has hosted some of South Africa's most famous politicians and celebrity chef Jamie Oliver wrote a shining review after his visit in 2014.
www.facebook.com/mzolis-meat-gugulethu-cape-town-280620193730/
Tel: +27 (0) 21 638 1355
NY 115, Guguletu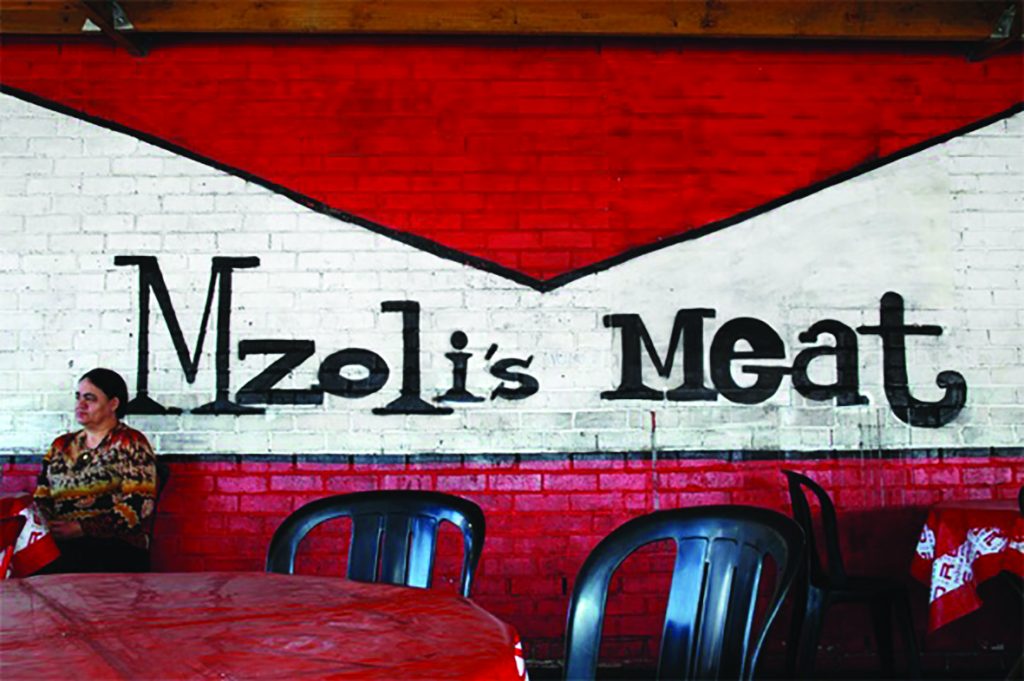 Grand Daddy Boutique Hotel
If your wallet feels slim in your pocket but you're still hoping for a real Cape Town experience, then the eclectic Grand Daddy Boutique Hotel is the place for you. Get ready for keenly priced room choices ranging from American vintage trailers on the roof to luxury apartment suites with colorful old-school furniture. You'll feel so comfortable here that you won't want to leave. That's not a problem, as the in-house restaurant offers breakfast, lunch and dinner and for evening entertainment there is even an open-air cinema waiting for you upstairs.
www.wedgewoodhotel.com
Tel: +27 (0) 21 424 7247
38 Long Street, Cape Town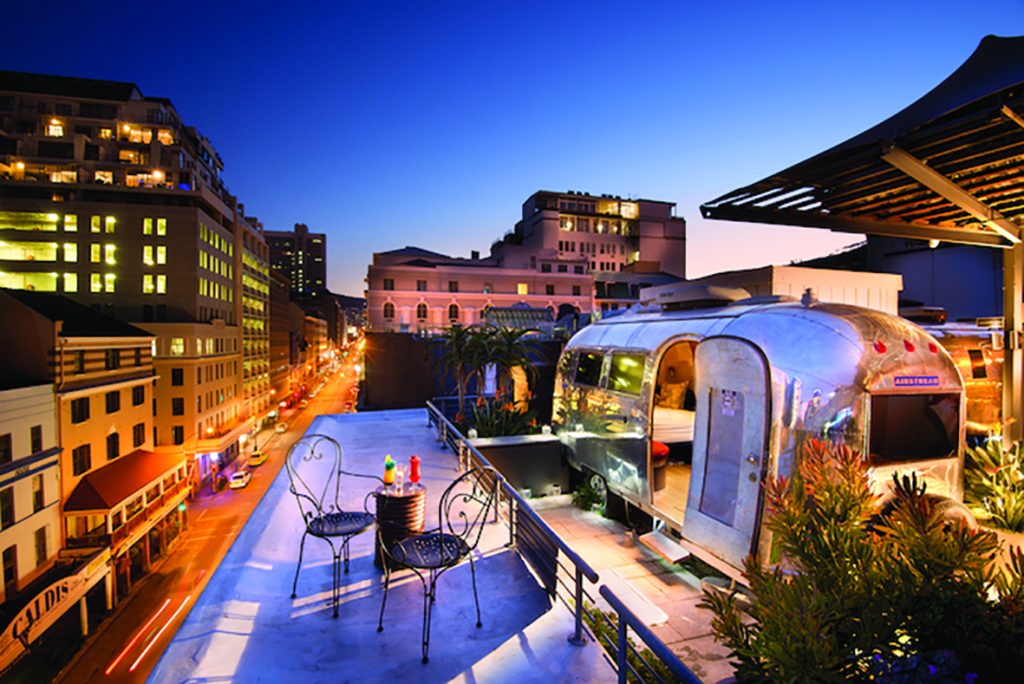 Ellerman House
Hoping to have art and accommodation in one place? Look no further than this luxury villa-turned-hotel, complete with a private art collection that includes some of South Africa's most highly acclaimed artists, such as William Kentridge, Dylan Lewis and Lionel Smith. Still looking for more inspiration? Ellerman also has a private art guide who will give you a tour of Cape Town's best galleries. Once you've had your fill of art, you can relax on the hotel terrace or by the pool overlooking the garden and with views across to Robben Island.
www.ellerman.co.za
Tel: +27 21 430 3200
180 Kloof Road, Bantry Ba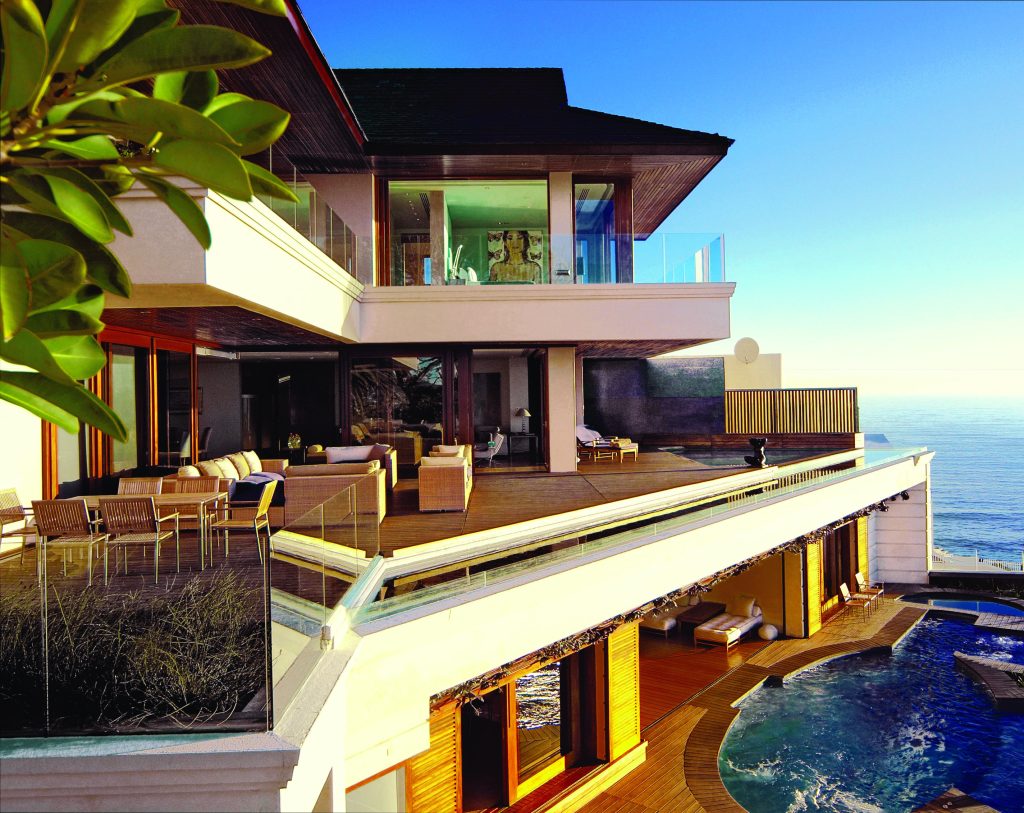 Silo Hotel
Skilfully designed within the recently renovated V&A grain silos, the tallest building in the Southern Hemisphere, is this new 5-star eponymous hotel. The rooms are right next to MOCAA (see page 4) and offer incredible views across almost every conceivable angle of the city, including Table Mountain, Lion's Head and of course the bustling V&A Waterfront. If that isn't enough to take in, you can simply lean back in your bathtub directly in front of a large picture window, relax next to the rooftop pool or enjoy some high tea on the terrace.
www.theroyalportfolio.com/the-silo
Tel: +27 (0) 21 670 0500
Silo Square, V&A Waterfront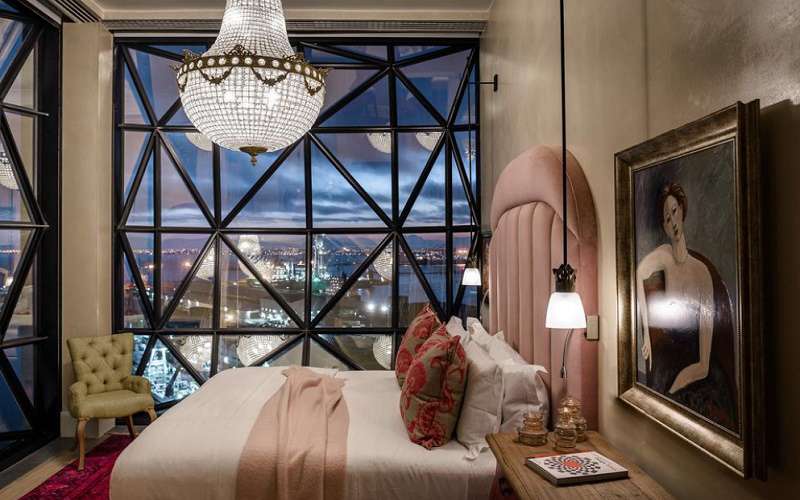 Belmond Mount Nelson Hotel
This grand hotel dates from 1806 and was originally built to accommodate travelers coming to South Africa on Union Castle ships. It's exactly what you would imagine it to be: Victorian-style rooms, high tea, food served on a silver platter and even the occasional guest asking a waiter for an easel to paint the vast landscape of greenery surrounding the building. If you wish to live the picturesque, this is the place for you. Style and elegance don't come cheap, but this is a perfectly located oasis in the heart of Cape Town, within walking distance of Long Street and The Company's Garden.
www.belmond.com
Tel: +27 (0) 845 077 2222
76 Orange Street, Gardens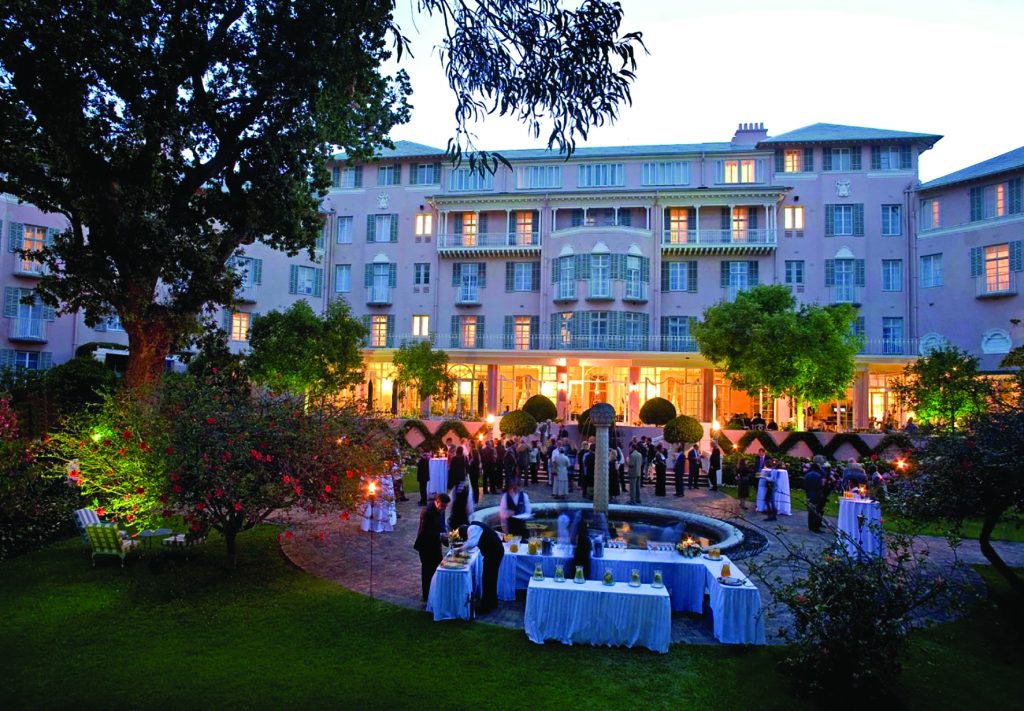 CAPE TOWN – SOUTH AFRICA
The travel guide for exploring the
ecstatic beauty of CAPE TOWN.