For the first time, Louis Vuitton recently revealed the
Stellar

Times high jewellery collection to the region. Displayed alongside the iconic

Sewo

and the

Serhunya

diamonds, watches and loose stones, it was a celebration of exploration, exquisite materials and fine craftsmanship
---
For centuries, humans have looked at the stars in awe, beguiled by their beauty and luminosity. The night sky has been the source of inspiration and reverence for cultures around the world and a particular so of mystery that serves to ignite the imagination. Unveiled at the salon privée in the Louis Vuitton store in The Dubai Mall (28 February-8 March), the Stellar Times high jewelry collection charts a journey among the celestial bodies and explores the cosmic wonders of the universe. Designed by Francesca Amfitheatrof, artistic director of watches and jewelry for Louis Vuitton, the collection is a stunning creative journey through a theatrical sequence of galactic scenes that both demonstrate technical mastery and celebrate the intrinsic beauty and quality of the stones.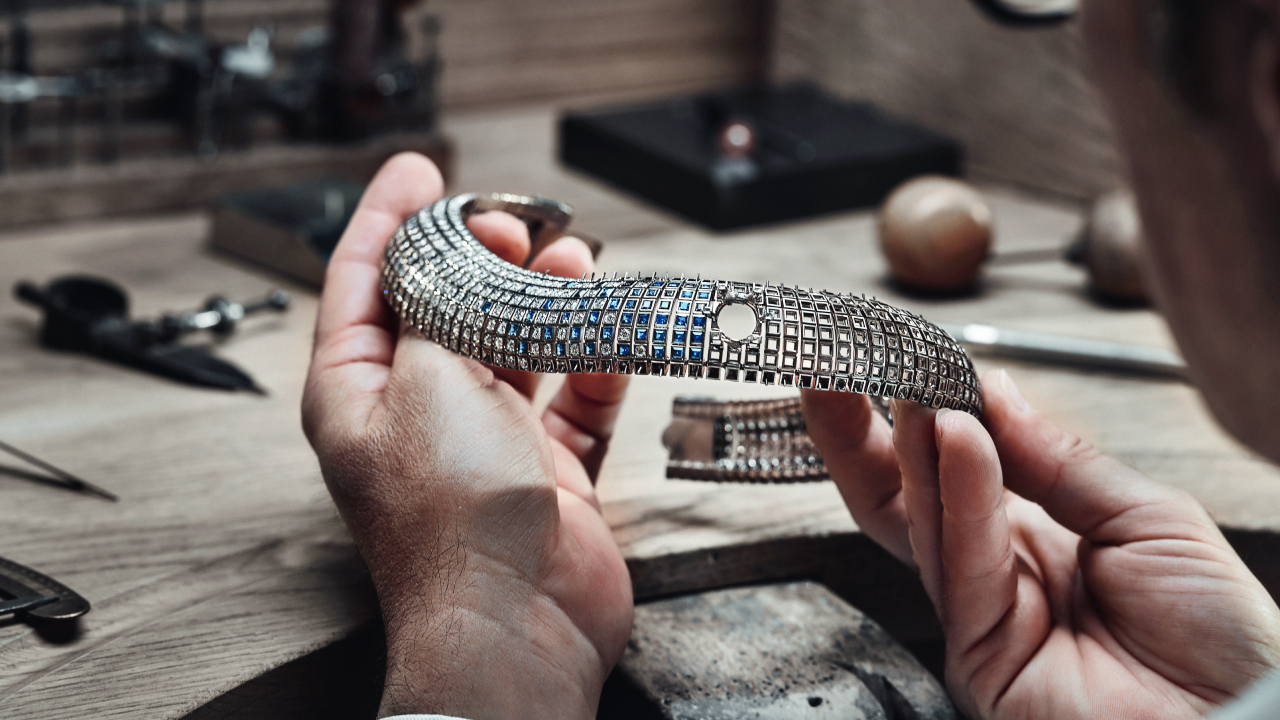 On a tour through this ethereal and kaleidoscopic galaxy, we pass close to home with the Lune Bleue, which references the rare blue moon and its magnetic relationship to Earth's seas and oceans, specifically its gravitational influence over the tides. Diamonds and sapphires are arranged in Louis Vuitton's signature checkerboard pattern to emphasize the gravitational pull of the necklace. Radiating from the center of the Lune Bleue is a 15.56-carat sapphire from Madagascar, a vibrant blue focal point reflecting the moon's power and allure.
Showcased alongside the high jewelry collection were the remarkable Sewelo and the Sethunya diamonds. Together with the Lucara Diamond Corporation and the HB Company of Antwerp, Louis Vuitton has formed a collaboration to transform rare and exceptional diamonds extracted from the Lucara-owned Karowe mine in Botswana The 1758-carat Sewelo stone is the second largest rough diamond ever discovered, its name derived from the phrase "rare find in the Setswana language. Estimated to be 1-2 billion years old, the 549-carat rough diamond Sethunya, meaning "flower in Setswana, pays homage to the house's floral monogram and its constant commitment to beauty and the highest standards of creativity and production.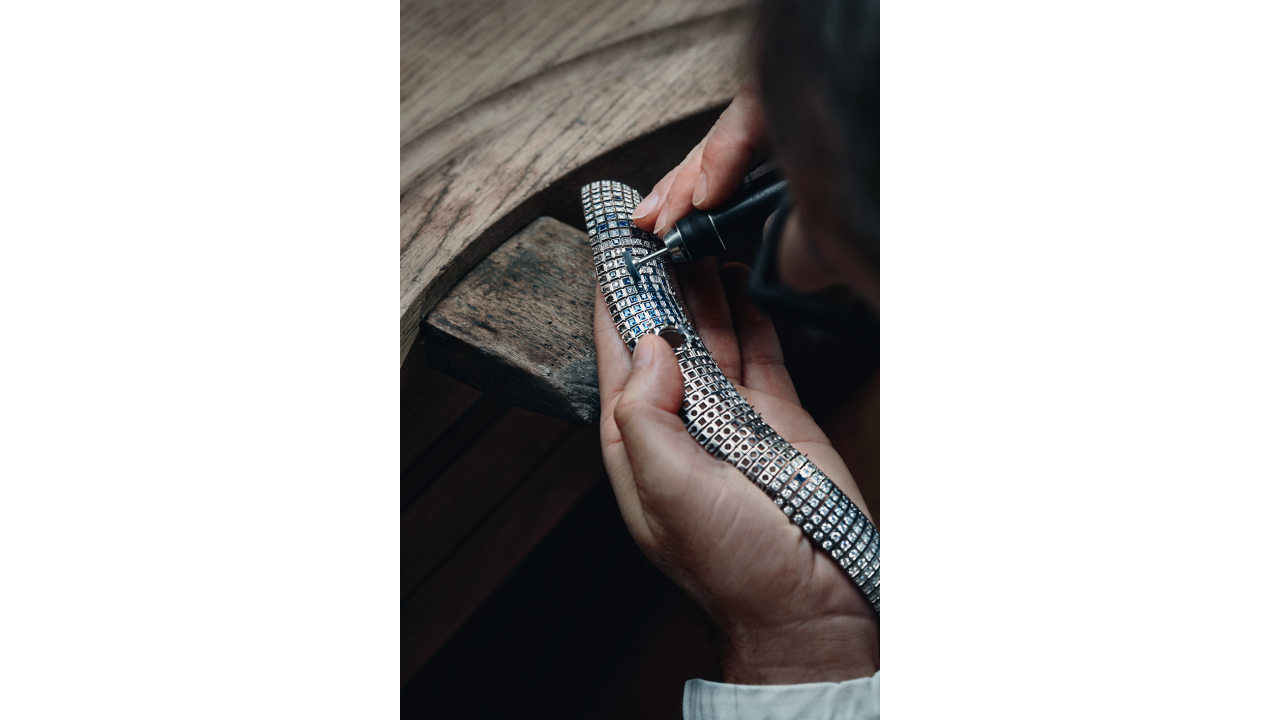 Since 1853, Louis Vuitton has combined innovation and quality with the art of travel concept that sits at the very heart of the house and its peerless heritage. With Stellar Times, the spirit of exploration has been captured in an odyssey through space featuring earthly stones that exemplify the celestial properties of the stars.