Since its inception Van Cleef & Arpels has had an affinity with dance, from the Maison's signature brooches to the inaugural edition of the festival Dance Reflections in March this year. Through a glimpse of past and present interpretations, the event programme marked an extraordinary journey from start to finish.
Words by Afroa Al Hassan
---
The commitment of Van Cleef & Arpels to all forms of art is indisputable, and with this spring's festival in London the Maison made its cultural mission crystal clear. Dance Reflections not only demonstrated a diverse collection of new contemporary dances from all over the world but also presented some of the most significant and best-known choreographies dating back to the 1970s. In so doing, it also offered those unfamiliar with the history of dance the chance to explore the subject further, from its very origins through to recent groundbreaking interpretations.
Held between three of the most reputable institutions in London – the Royal Opera House, Sadler's Wells and Tate Modern – the captivating performances ranged from contemporary dance to ballet and featured both choreographed and improvised dances. They were supported by a program of talks, workshops and films, further highlighting the importance of dance around the world. Nicolas Bos, President and CEO of Van Cleef & Arpels, commented: "Dance Reflections does not seek to replace existing institutions and programs, but rather to complement the current cultural offering by highlighting the work of talented choreographers and ensuring that significant creations are preserved and passed down.
The festival was opened by the standout performance, Neighbours, at Sadler's Wells. In collaboration with American choreographer William Forsythe, this compelling piece was choreographed by Albanian dancer Brigel Gjoka and Kurdish dancer Rauf "Rubberlegz Yasit, and explored themes of belonging and detachment, beautifully expressed by the Interlocking of arms and movements of breathtaking fluidity. The fusion of cultural and contemporary dance was emphasized by enthralling music from Accords Croisés artist Ruşan Filiztek, who is heavily influenced by traditional Turkish music, Jazz and Baroque style.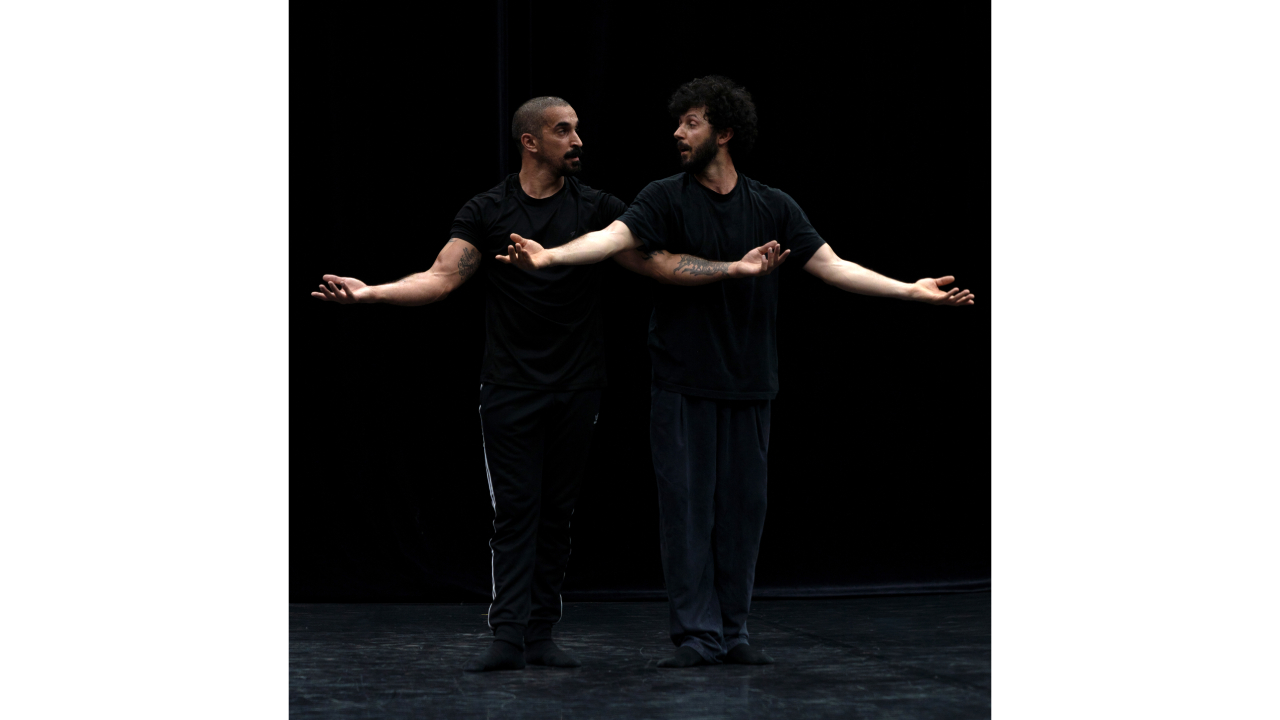 Save the last dance for me at the Royal Opera House was designed to foster and rekindle a traditional folk dance, with Italian performer and choreographer Alessandro Sciarroni working together with dancers Glanmala Borzillo and Glovanfrancesco Giannini on a Bolognese courtship dance known as the Polka Chinata, which was originally performed only by men and can be traced back to the beginning of the 20th century. With fewer than five dancers in Italy keeping the tradition alive, this work was designed to raise awareness and help preserve this fascinating yet threatened dance.
Tate Modern's collaboration with London-based Candoco Dance Company was a rendition of Set and Reset by one of the most renowned choreographers and dancers of the 20th century, the late Trisha Brown, This piece was created during the 1970s and 80s and arguably shaped contemporary dance as we know it. The performance at Tate Modern featured dancers with disabilities alongside their able-bodied peers, taking the renowned choreography to ever-greater heights. Meanwhile, in a continuing effort to preserve choreographies from the past, four early works by Lucinda Childs, passed down to her niece, Ruth Childs, were showcased during the festival: Particular Reel (1973), Calico Mingling (1973), Reclining Rondo (1975) and Katema (1978). The four minimalistic performances, danced in silence, highlighted the long-running significance of Childs in the canon of contemporary dance. The sound of the dancers' shoes striking the floor, coupled with their rhythmical movements, created a spellbinding effect.
A central element of the festival was its inclusivity and diversity, expressed via the dancers and their radiant costumes through to the compositions and choreographies, and serving as a great reminder of the expressive beauty of art and movement in all its forms. Through this unique and exciting combination of major established pieces and innovative new works, Van Cleef & Arpels is striving to further strengthen its commitment to dance by providing a space for dancers, choreographers and attendees alike to celebrate this art and promote artistic discussion and creativity. The two weeks of events demonstrated the endlessly rich possibilities this festival offers for future iterations and for cultural dance events more generally.