National Museum of Scotland
This is the Scottish museum, Edinburgh's answer to London's British Museum, V&A and National History Museum combined. Begin at the Grand Gallery, one of the loveliest spaces in Scotland, with the Window on the World and the cherished Millennium Clock. Explore further to see Scotland's share of the Lewis Chessmen, Dolly the Sheep (the world's first cloned mammal), ancient Celtic stones, sea creatures and an art and design collection featuring fashion names Vivienne Westwood and Jean Muir. Outstanding temporary exhibitions include the current show on Bonnie Prince Charlie and the Jacobites. Scotland's most visited tourist attraction.
www.nms.ac.uk
Tel: +44 300 123 6789
Chambers Street EH1 1JF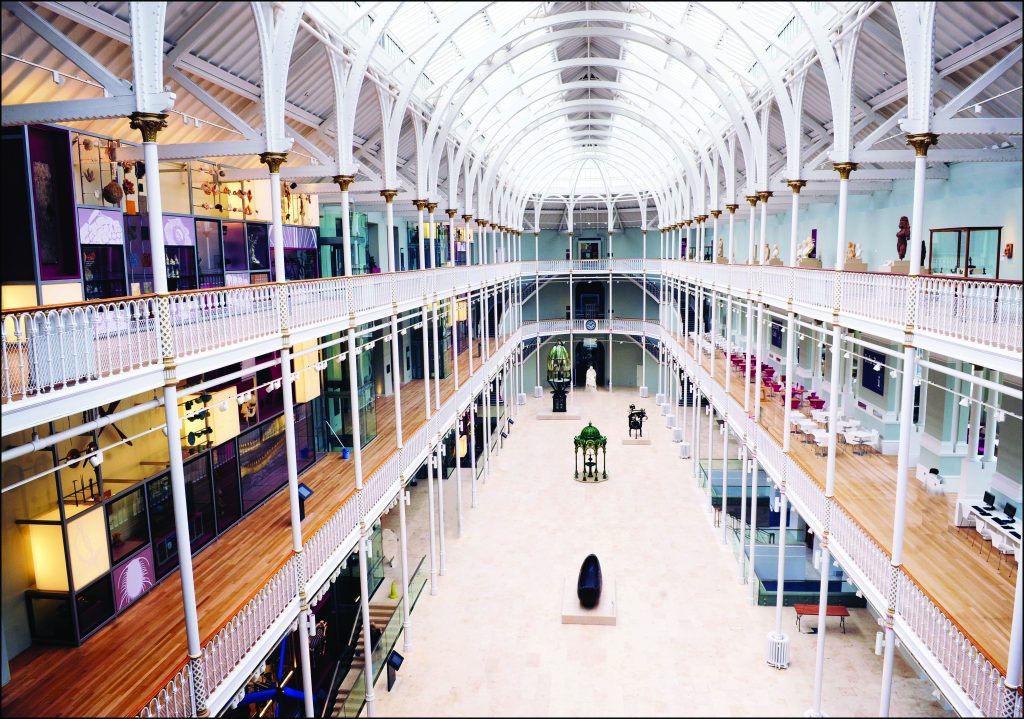 Museum of Childhood
A gem on the Royal Mile (and with free admission), this was the first museum in the world to specialize in the history of growing up. Full of rocking horses and the sounds of nursery rhymes, it is quirky and informal, running from "push and pull" toys for the very young through five floors of nostalgia and curiosity. Tin soldiers, Dinky cars, Meccano: they're all here to help you relive your childhood memories. Don't miss the third-floor collection of vintage dolls and hundreds of puzzles and toys on the fourth.
www.edinburghmuseums.org.uk
Tel: +44 131 529 4142
42 High Street, Royal Mile EH1 1TG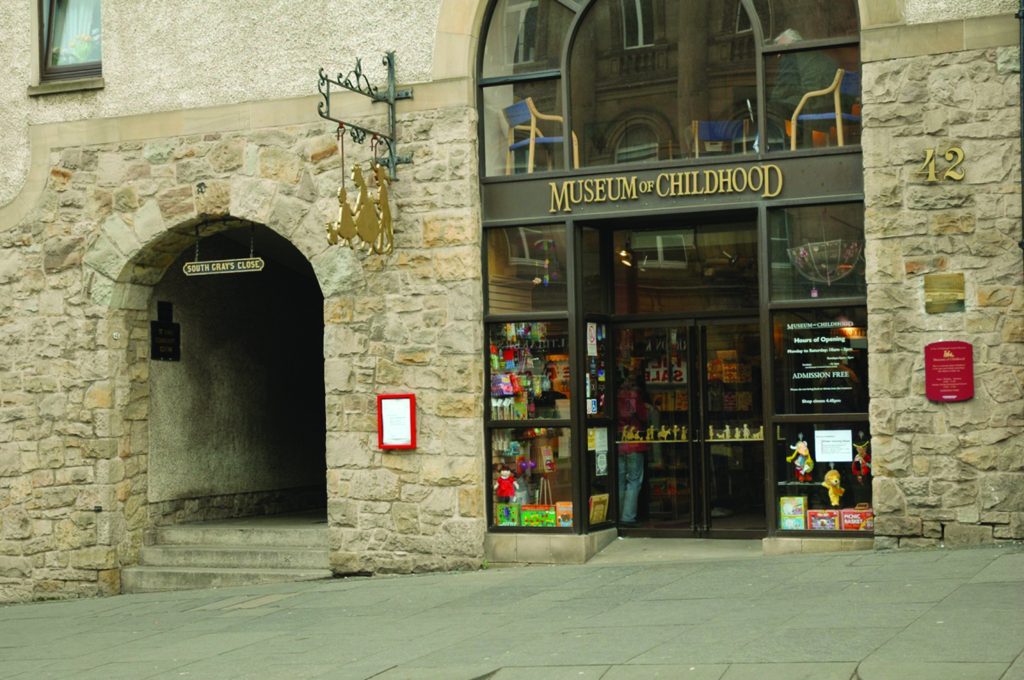 The Writer's Museum
Here you'll meet three of the greatest Scottish writers – Robert Burns, Sir Walter Scott and Robert Louis Stevenson – through a plethora of fascinating manuscripts, portraits, rare books and personal objects. These include Burns' writing desk, the printing press on which Scott's Waverley novels were first produced, and Scott's own rocking horse. There's also Stevenson's riding boots and the ring given to him by a Samoan chief, engraved with the name 'Tusitala', meaning 'teller of tales'. And a plaster cast of Burns' skull, one of only three ever made. Even if you're not a bookworm, it's well worth a visit. Like most of Edinburgh's museums, admission is free to all.
www.edinburghmuseums.org.uk/Venues/The-Writers-Museum
Tel: +44 131 529 4901
Lady Stair's Close, EH1 2PA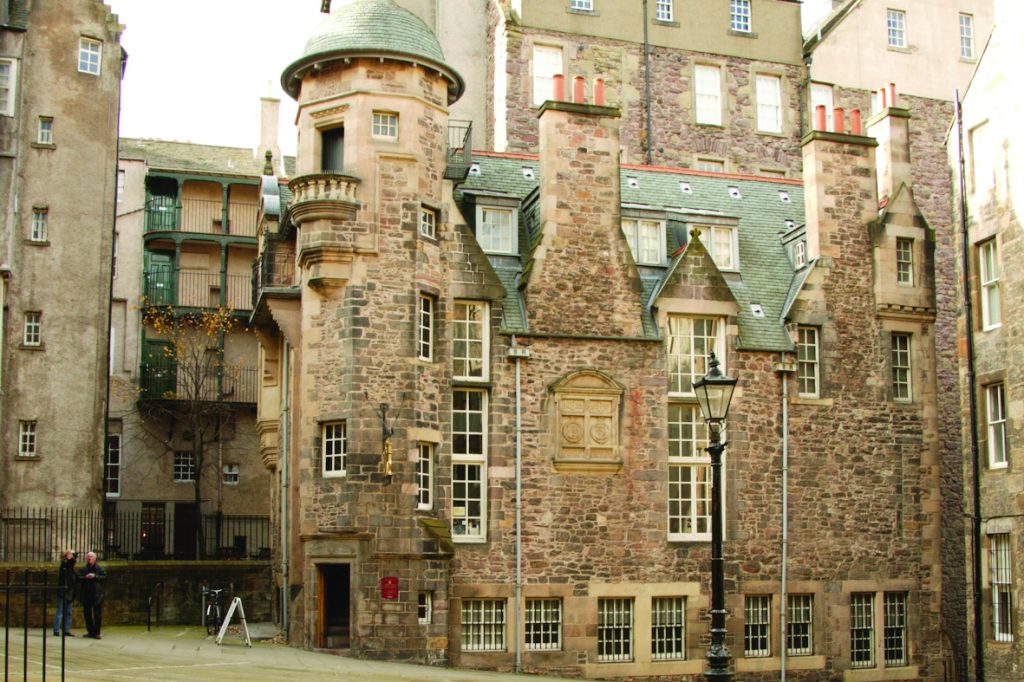 Rosslyn Chapel
If you have a love of all things medieval and a weakness for historic mysteries, head half an hour outside the city to Rosslyn Chapel. This 16th-century building stands on 14 carved columns, including the famous apprentice pillar (by legend so intricate that an infuriated master mason murdered the upstart apprentice who completed it). The faces woven into the stone include 110 examples of the Green Man, while the appearance of ears of corn have fed theories about an early voyage to America. Historic connections to the Templars and Freemasons saw Dan Brown set the finale here of his bestselling conspiracy thriller The Da Vinci Code.
www.rosslynchapel.com
Tel: +44 131 440 2159
Chapel Loan, Roslin, Midlothian EH25 9PU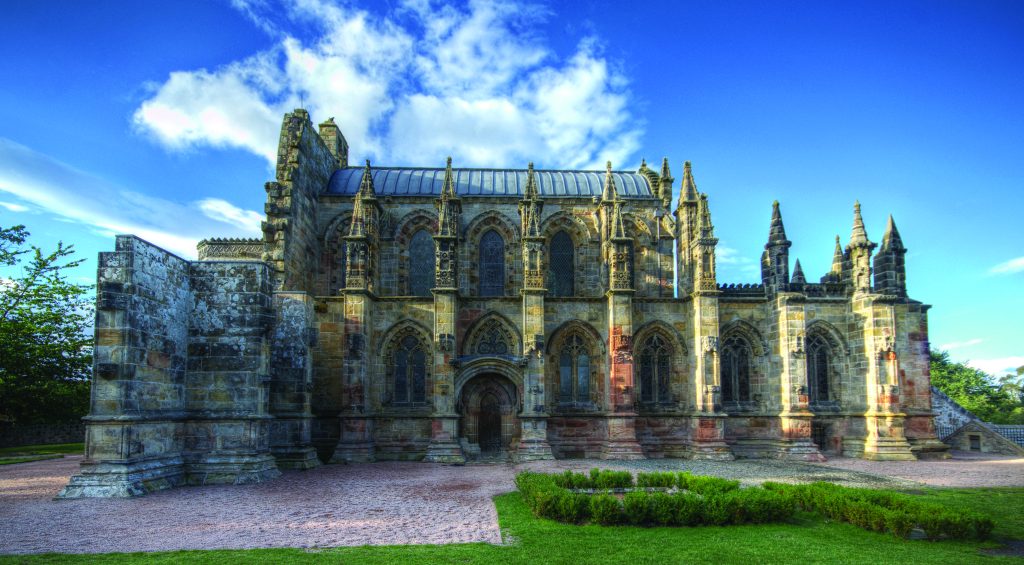 Scottish National Gallery
The flagship of Edinburgh's galleries, in a Greek revival temple of art in the heart of the city. The legacies of Scotland's great noble families have lifted this collection way above the ordinary. Don't miss, on the upper floor, The Virgin and Child by Raphael, in the Duke of Sutherland's collection but on long loan here and the Madonna of the Yarnwinder, the only Da Vinci in private hands and in Edinburgh after its extraordinary theft and recovery from the Duke of Buccleuch's Scottish seat. Gander too at a selection from Titian and Botticelli to the Impressionists and Scottish masterpieces that include Henry Raeburn's The Skating Minister, a beloved national icon but lately (and controversially) attributed by some experts to a French painter.
www.nationalgalleries.org/visit/scottish-national-gallery
Tel: +44 131 624 6200
The Mound EH2 2EL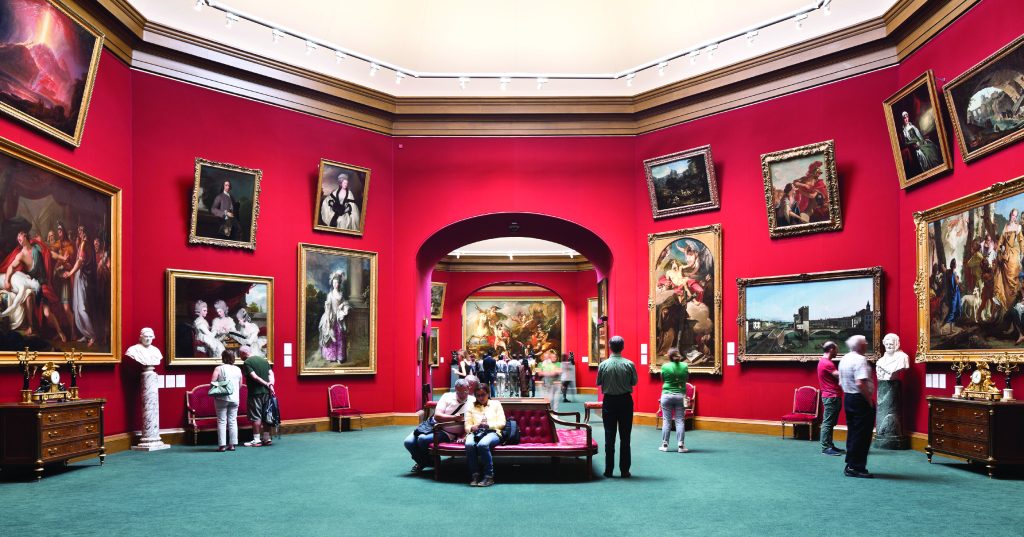 Scottish National Portrait Gallery
A portrait gallery is often a measure of a country's character and if you want to engage with Edinburgh and Scotland's history and aspirations, the world's first purpose-built portrait gallery is a must. This soaring Gothic building opened in 1889 and has recently had a multi-million pound revamp. Famous Scottish names from Mary Queen of Scots to the inventor of the steam engine, James Watt, process around the painted frieze of the Great Hall. Check out, particularly the work of Allan Ramsay, the often overlooked rival to Gainsborough and Reynolds, and old favorites like the portrait of pioneering psychiatrist Sir Alexander Morison by his patient, the 'fairy painter' and murderer Richard Dadd.
www.nationalgalleries.org/visit/scottish-national-portrait-gallery
Tel: +44 131 624 6200
1 Queen Street EH2 1JD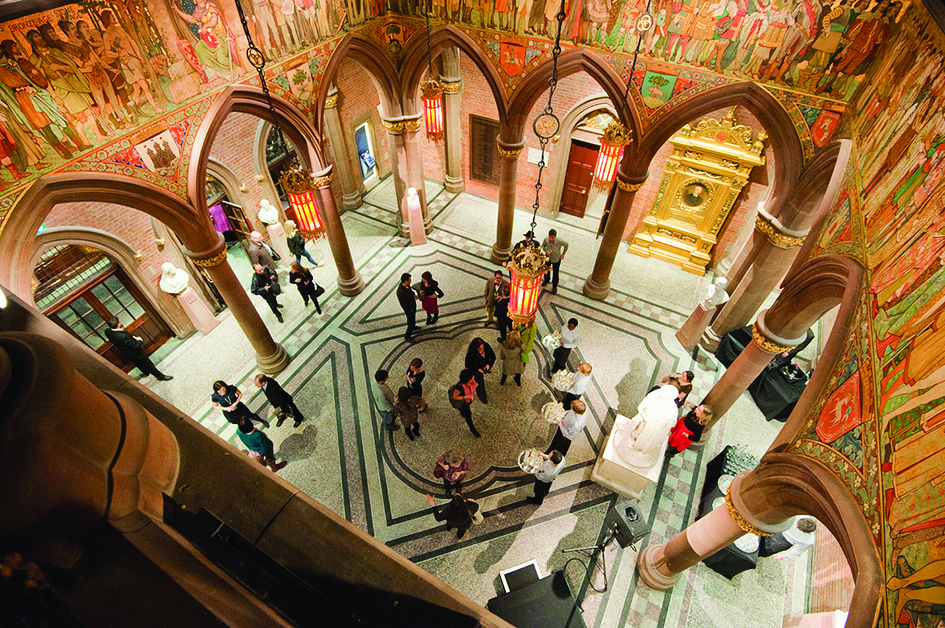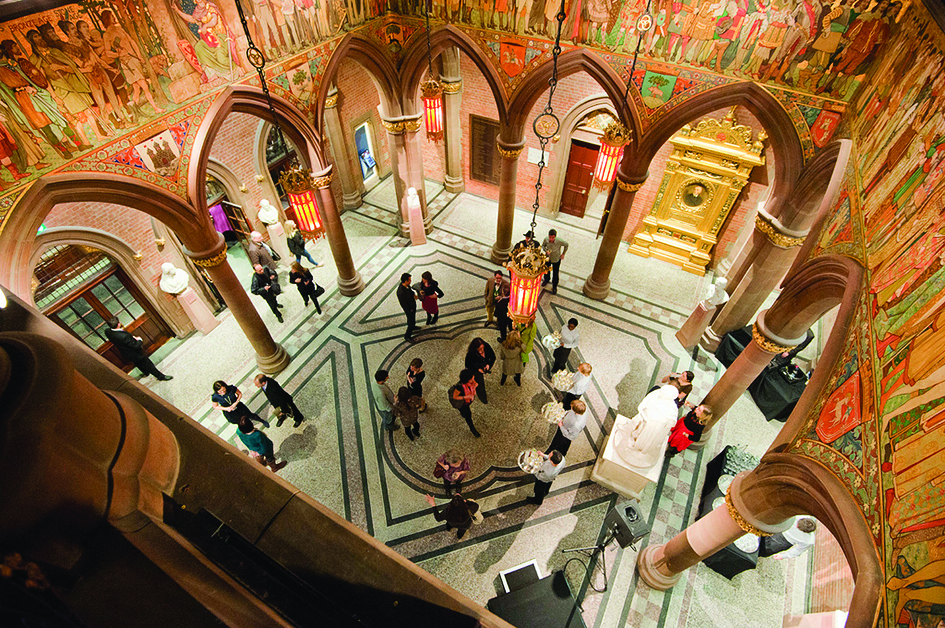 Scottish National Gallery of Modern Art
The most famous school of Scottish painting comprises the four Colourist painters Peploe, Fergusson, Cadell and Hunter, who mostly worked in the 1920s and 30s. Many of their major works are shown here, and across its two buildings the gallery celebrates the wider contemporary scene, including a succession of Scottish winners of the Turner Prize. There is also a strong Surrealist collection, while the studio of Sir Eduardo Paolozzi opens a window on this fascinating ItalianScottish artist whose compelling work runs from stained glass at St Mary's Cathedral in Edinburgh to mosaics on the London Underground and powerful public sculptures of industrial man at key sites in both cities.
www.nationalgalleries.org/visit/scottish-national-gallery-modern-art
Tel:+44 131 624 6200
75 Belford Road EH4 3DR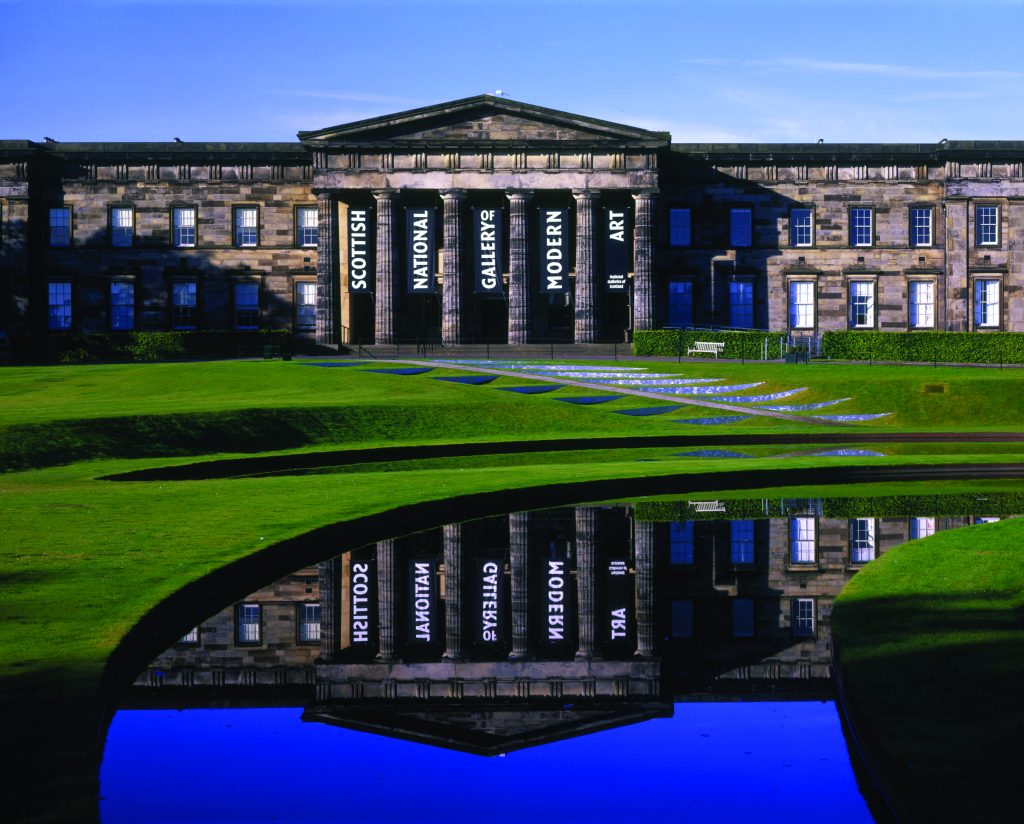 The Dovecot Studios
Founded in 1912 as a tapestry-maker to the Marquess of Bute, the studios were relaunched at the site of a former Edinburgh swimming baths, where the main pool has been deftly converted into a light and airy weaving floor. Dovecot showcases contemporary art, craft and design, as well as handwoven tapestries, often created in collaboration with celebrated Scottish and international painters for a growing global market. Don't miss Dazzle, the annual festival jewelry show, and there are regular touring shows in the three exhibition galleries. The months of work on a typical tapestry set a high price point, but the results are rich and rewarding. Indulge!
www.dovecotstudios.com
Tel: +44 131 550 3660
10 Infirmary Street EH1 1LT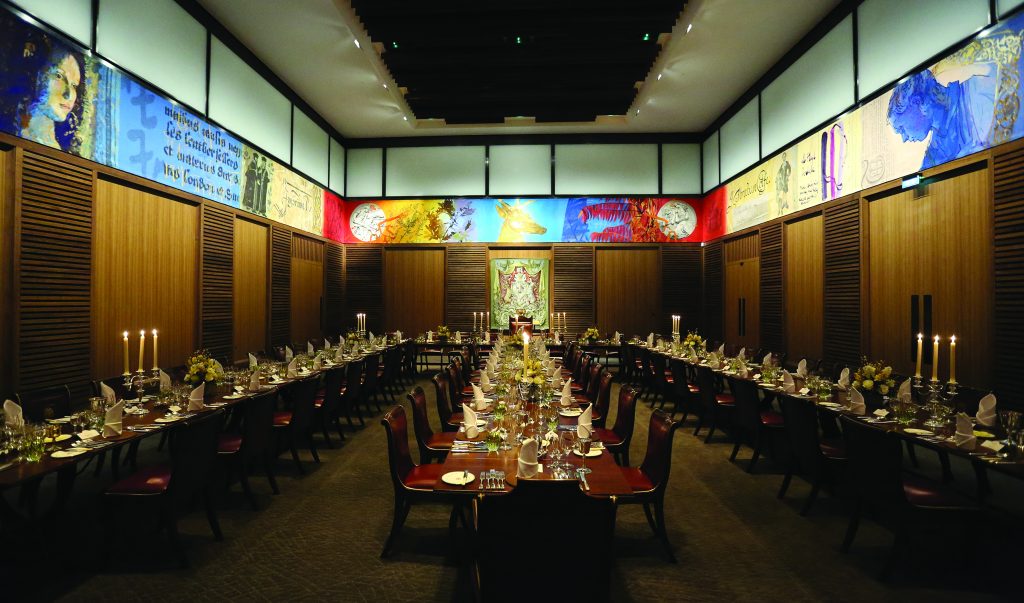 Dundas Street Galleries
The best of Edinburgh's private art dealers are gathered on Dundas Street, a short walk down into the New Town. The Scottish Gallery traces its roots back to the Scottish Colourists and has a roster of leading, if more traditional, Scottish painters. Just up the street is the Edinburgh branch of the Fine Art Society, with shows of both historic and 20th-century Scottish works and high-end contemporary names such as John Byrne. The Open Eye Gallery has a strong list of Edinburgh artists in particular, with often a more modest price point. Be sure to also check out the Arusha Gallery; while slightly further afield the Union Gallery hosts exhibitions by an adventurous mix of newer names.
www.scottish-gallery.co.uk
Tel: +44 131 225 8779
4 Drumsheugh Place EH3 7PT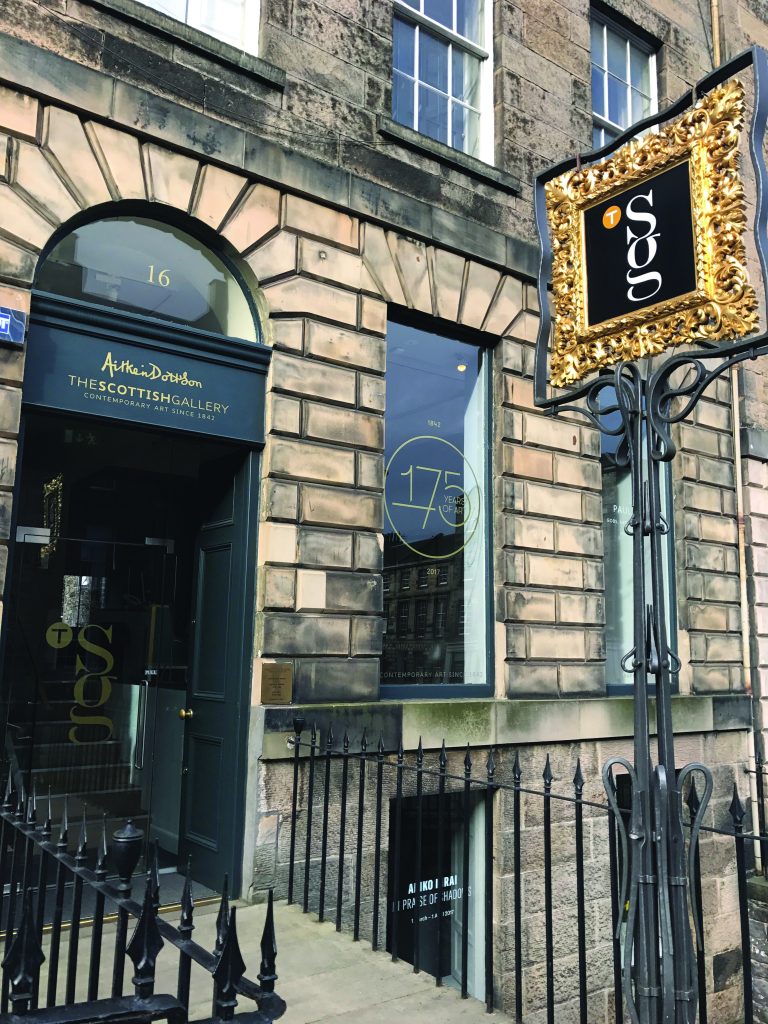 The Ingleby Gallery
Although based in Edinburgh, the Ingleby Gallery operates in a global contemporary market, showcasing artists at the likes of New York's Armory Show and boasting clients worldwide for some of the UK's most forward thinking contemporary artists. The gallery has recently closed its central exhibition space and gone back to its roots with a series of small, selected shows in an Edinburgh townhouse. With nearly 20 years in the business, Richard and Florence Ingleby boast immaculate taste and, for any serious contemporary collector, it's definitely worth knocking on their door.
www.ingelbygallery.com
Tel: +44 131 556 4661
6 Carlton Terrace EH7 5DD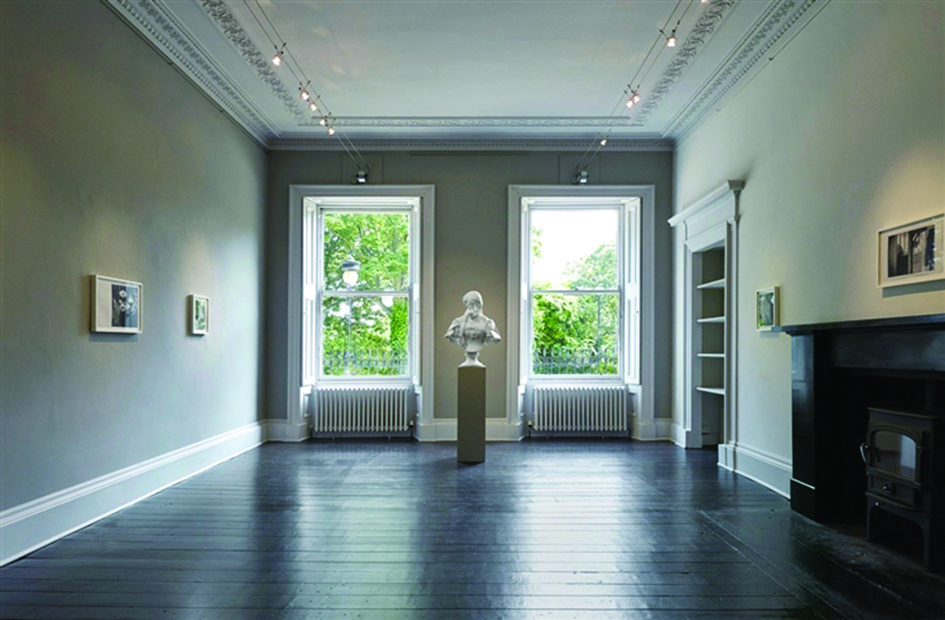 Jupiter Artland
In the early 2000s a set of mysterious sculptures began rising from the grounds of a Jacobean manor house near Edinburgh Airport. Owners and collectors Robert and Nicky Wilson had begun work on a private sculpture park of huge ambition. Now you can stroll along woodland paths to the works of celebrated artists like Antony Gormley and Anish Kapoor, with particularly powerful land art by Andy Goldsworthy. The drive leads through the towering 'life mounds' of architect Charles Jencks, and be sure to note the 'concrete poetry' of Scotland's Ian Hamilton Finlay, who found fame in Europe before his home country and is represented by the Ingleby Gallery (above).
www.jupiterartland.org
Tel:+44 1506 889900
Bonnington House Steadings, Wilkieston EH27 8BB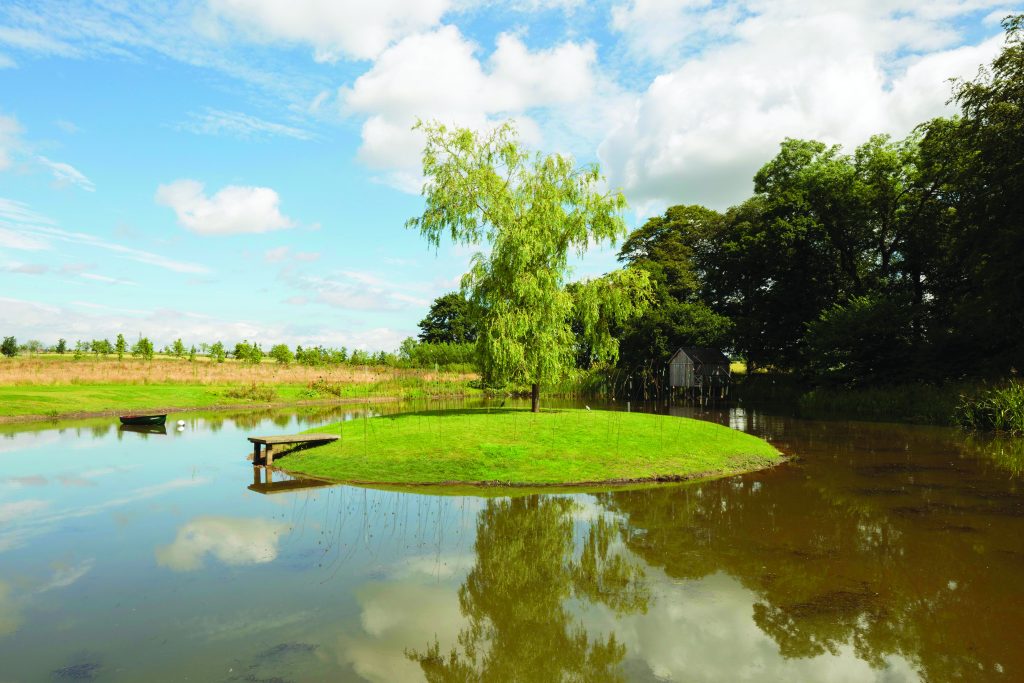 The Fruitmarket Gallery
Located just outside the entrance to Waverley Station, the Fruitmarket Gallery is thoroughly tuned into the UK scene and ideal for the serious contemporary aficionado. Recent exhibitions have included South Africa's William Kentridge, Louise Bourgeois and the Scottish Turner Prize nominee Jim Lambie, while Phyllida Barlow showed her bulbous sculptures here two years before her work was showcased in Britain's pavilion at the current Venice Biennale. This publicly funded gallery, under veteran director Fiona Bradley (herself a Turner jurist) has a reputation that extends far beyond Scotland. For more typical Scottish art, cross the road to the City Art Centre, home to the municipal collection and always worth a visit.
www.fruitmarket.co.uk
Tel: +44 131 225 2383
45 Market Street EH1 1DF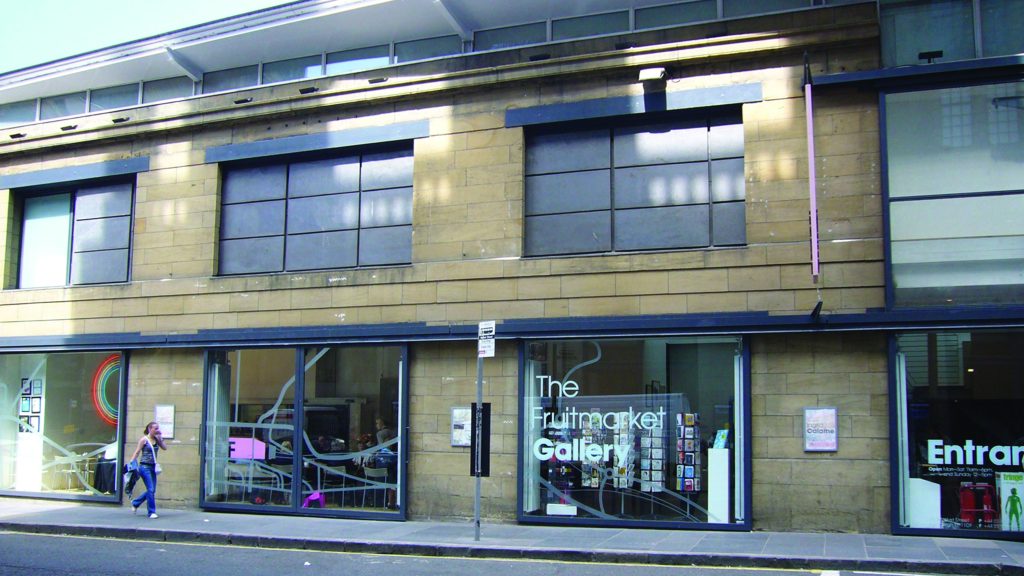 Alison Watt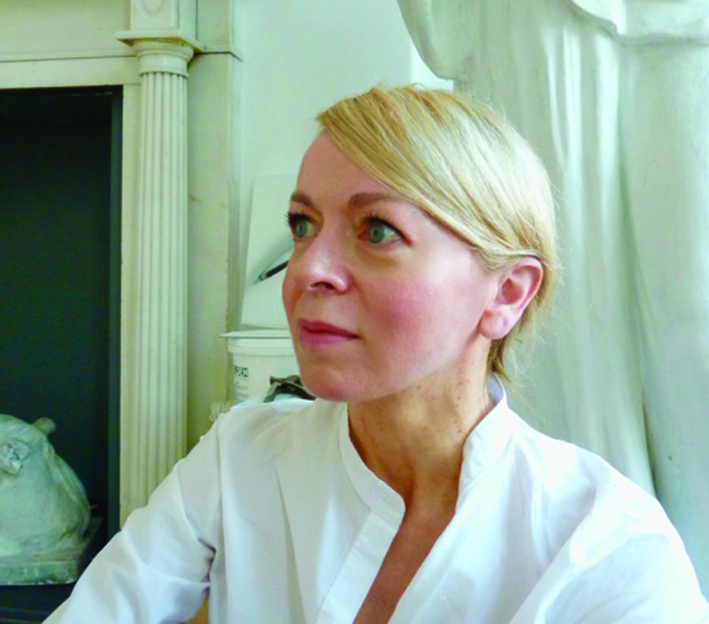 Scottish-born Watt OBE studied at Glasgow School of Art, at the heart of the Scottish contemporary scene. While still at college, she won the UK's national portrait award in 1987, was commissioned to paint the Queen Mother, and quickly built a reputation as a top figurative painter. Her work – sweeping and sensual – has moved mostly into abstract paintings of white and sometimes black fabric, and is now held in leading UK collections. She has shown at the Fruitmarket Gallery and is represented by Ingleby Gallery. Look out for her 12-foot painting, Still, in the memorial chapel of Old St Paul's Church, near the station.
Kevin Harman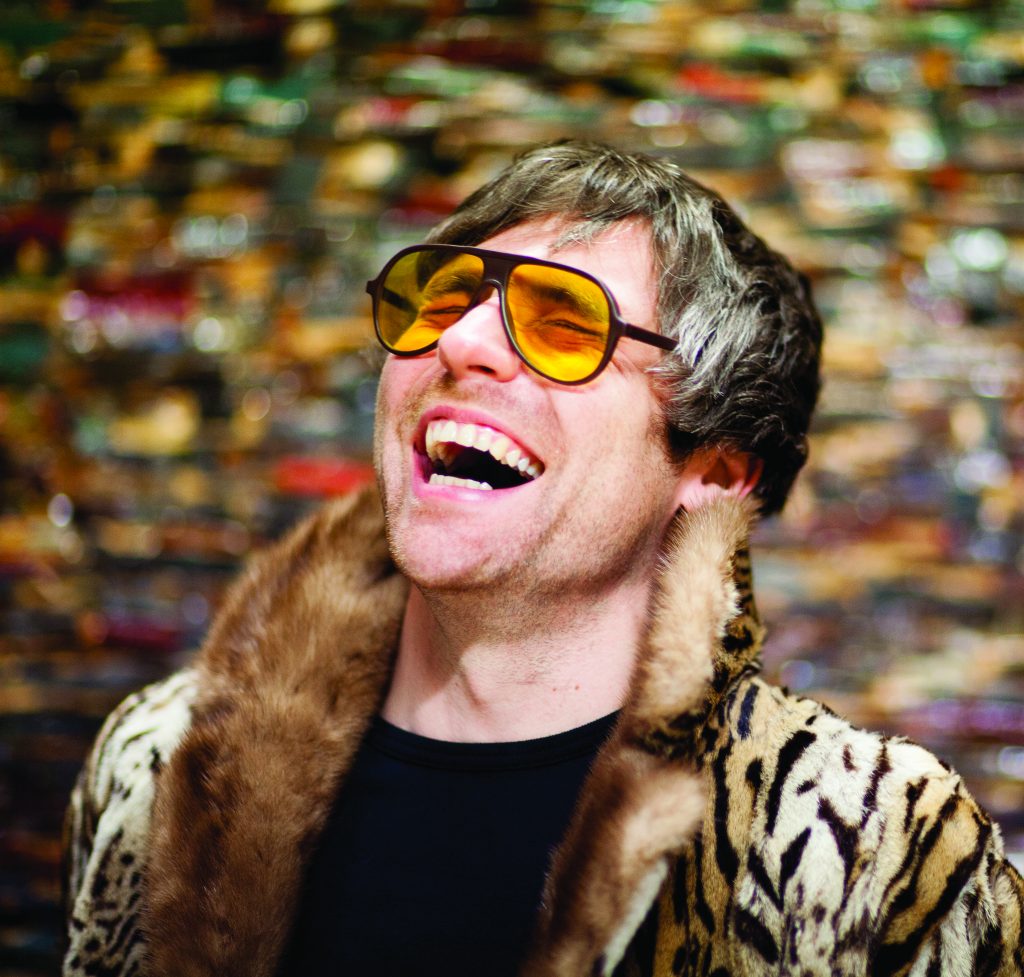 For his graduate degree show in 2008, Harman removed the doormats from outside the front doors of 200 upmarket homes and laid them out in the central sculpture court of Edinburgh College of Art. He then invited people to visit the show, Love Thy Neighbour, and reclaim their property. Other projects by this gifted, popular and unpredictable maverick have included secretly rearranging the contents of workers' skips by night, featured at the Frieze Art Fair, and filling double-glazed windows with paint, which were shown at the Ingleby Gallery.
Kate Downie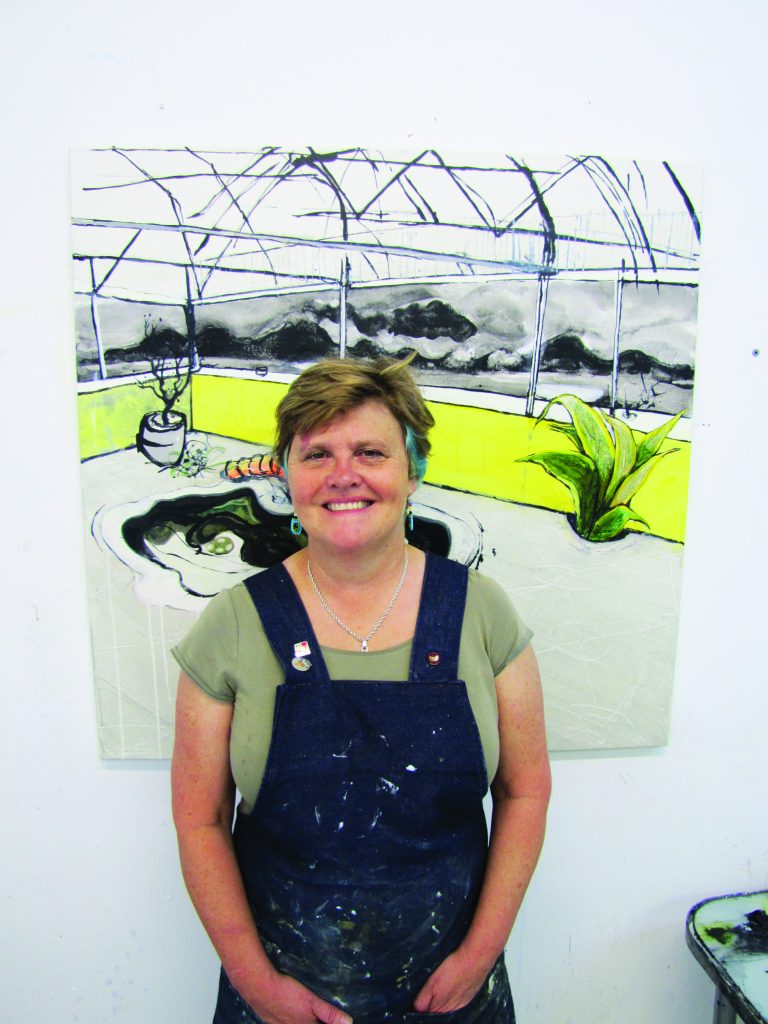 The deftly painted canvases of local artist Downie blend craft and experience with imagination and wit, conveying an appetite for adventure with a firmly Scottish sense of place. Current work includes chronicling the building of a third bridge over the Firth of Forth, but she has also drawn on travels in Australia, Japan and the US. After studying ink painting in China, in one example, she dropped cruise ships into traditional scenes of Chinese river life. American-born and a former president of the Society of Scottish Artists, she's a personality of the Edinburgh art scene and has a summer show at the Scottish Gallery this year.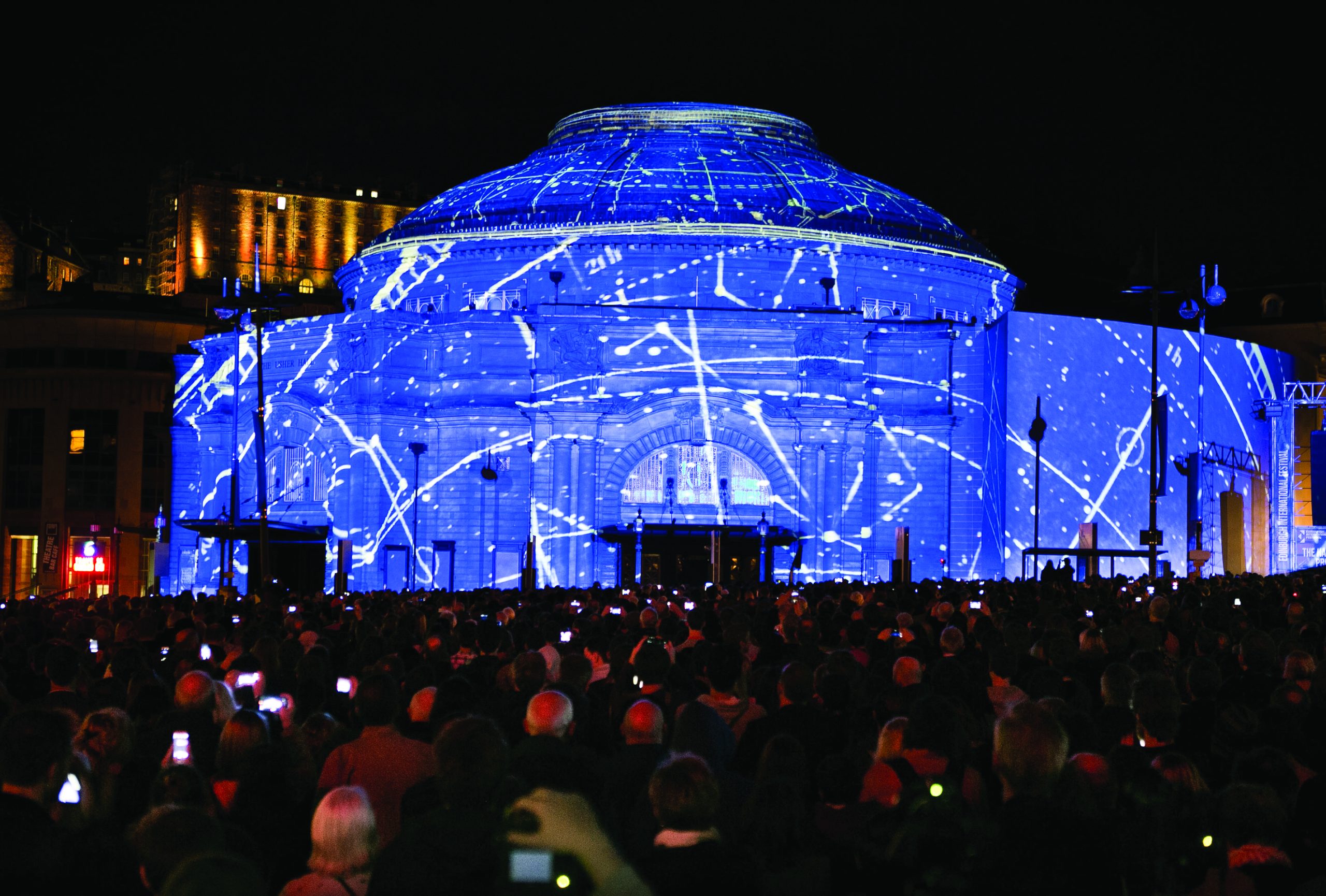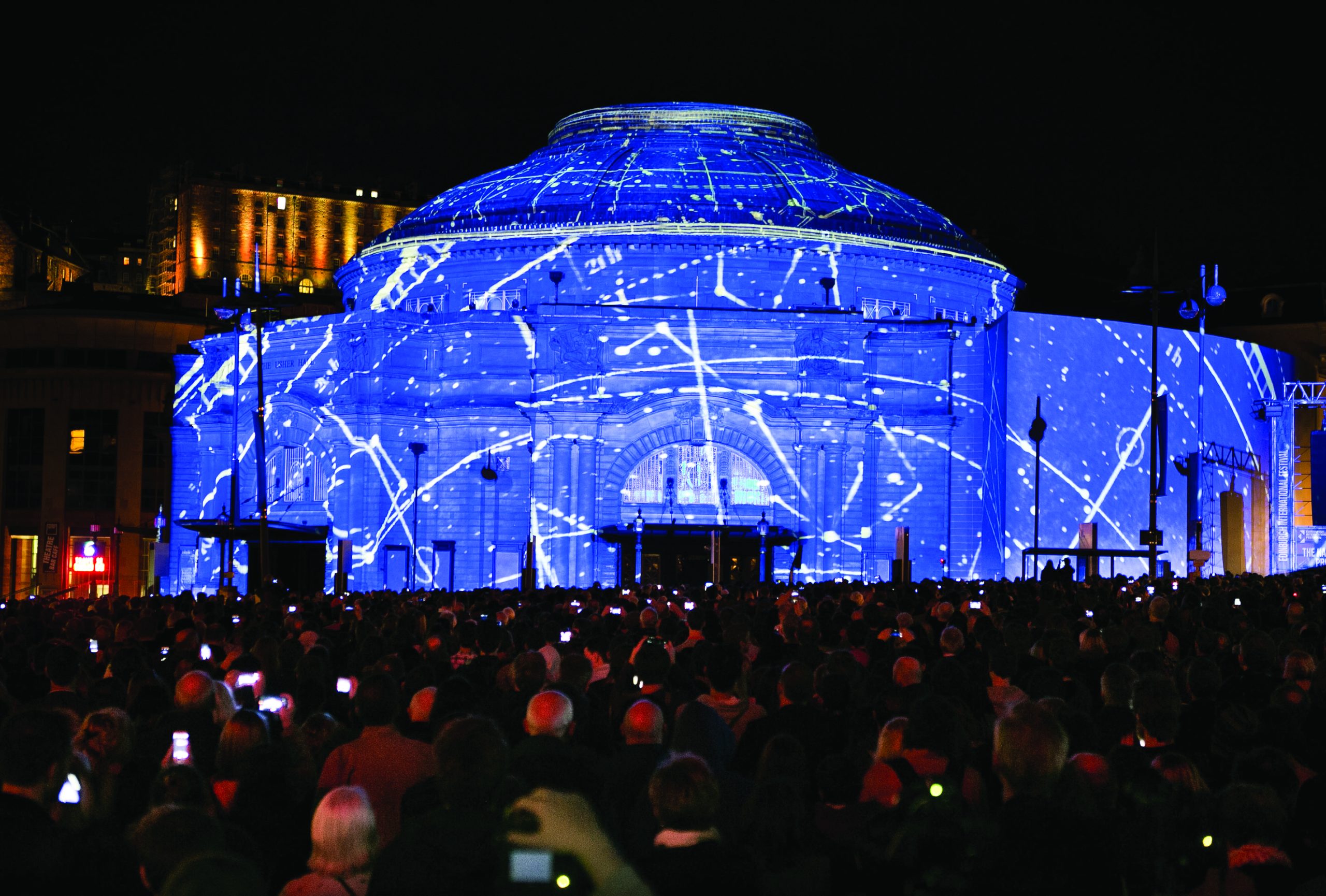 Every August, Scotland's capital hosts the biggest arts festival in the world. The Edinburgh International Festival – or, more accurately, festivals, for there are many different elements – encompasses thousands of shows, from opera, orchestral recitals and theatre to standup comedy, best-selling authors and street art, transforming the city into a feast of entertainment that caters to every crowd.

The festival celebrates its 70th anniversary this year (4–28 August) and was founded in an attempt to lift spirits after WWII and revive Britain and Europe's cultural scene with a statement of internationalism. The line-up this year includes Verdi's epic opera Macbeth, which featured in the 1947 festival, alongside The Divide, a double-bill by British theatre favourite Alan Ayckbourn, set 100 years in the future, with a running time of more than six hours.
ON THE EDGE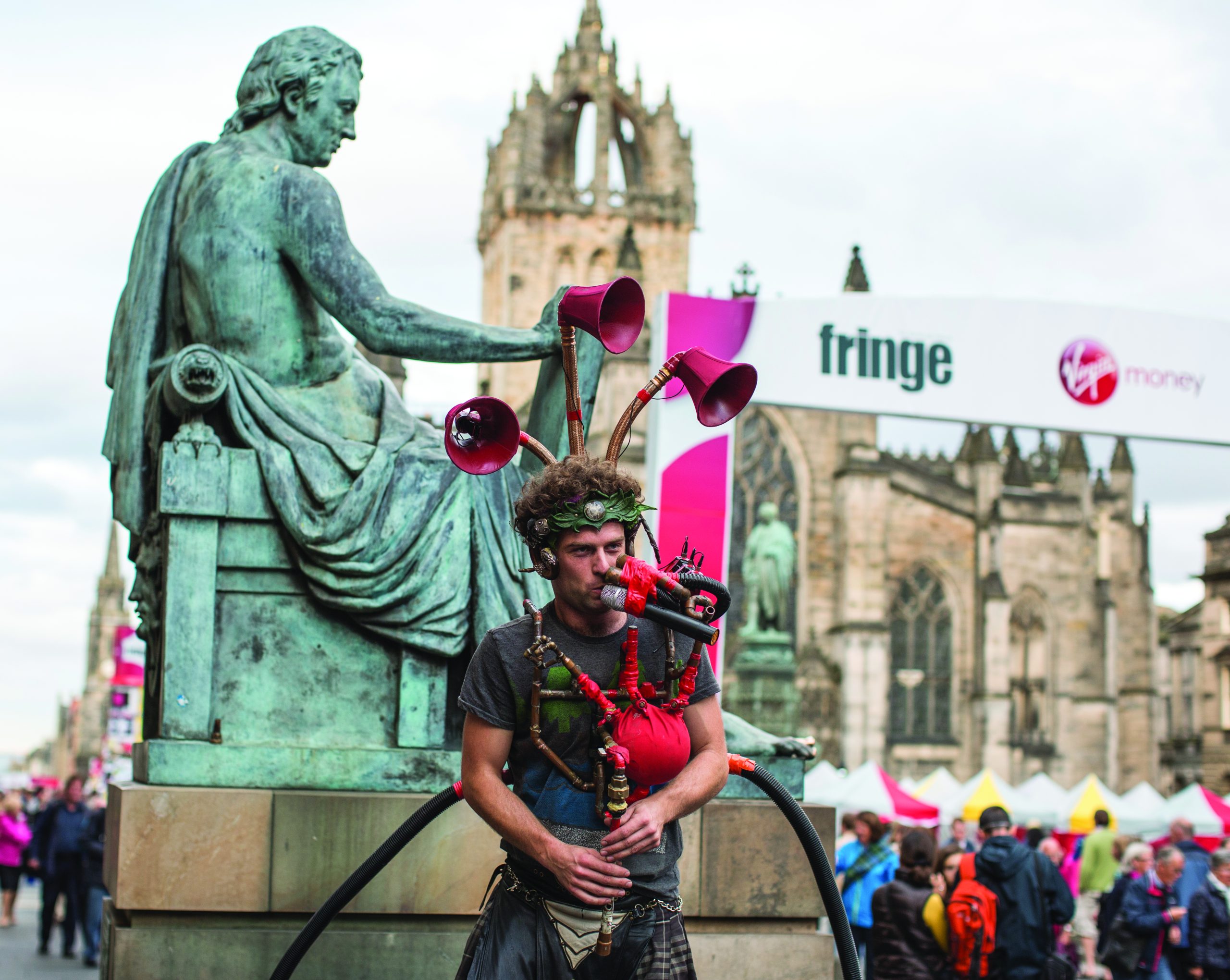 In 1947 eight theatre companies turned up in Edinburgh uninvited and put on their own shows. The "Edinburgh Fringe", as it was called, was born, and today continues as an anarchic, joyous celebration of theatre and comedy where anybody and everyone can do seemingly anything. Every conceivable kind of space in the city is turned into a 'theatre', from sports halls and churches to pubs, department stores and, this year, a swimming pool. Aspiring artists converge on the city from the world over in pursuit of fame and fortune. Few Fringe shows last more than an hour, and serious punters can take in four or five a day, with events running from breakfast theatre to bawdy burlesque in the wee small hours.
BOOKS AND ART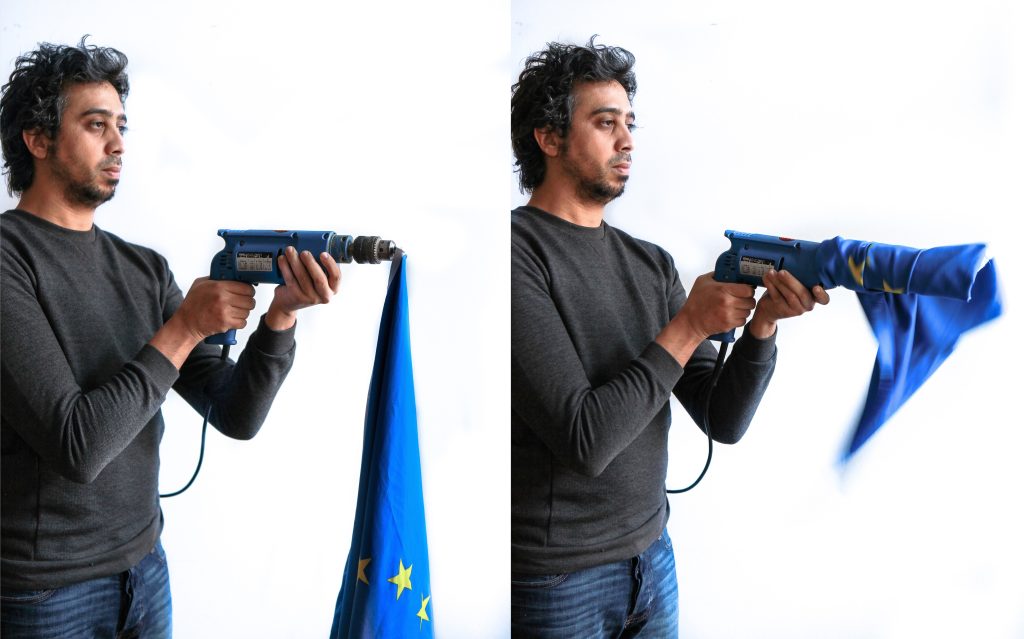 In 1983, Edinburgh added books to the line-up, with the founding of the Edinburgh International Book Festival. This year it will draw close to quarter of a million people to some 800 book sessions featuring over 1,000 authors, as well as celebrating 20 years since the birth of Harry Potter – the boy wizard created by Edinburgh writer JK Rowling.
The Edinburgh Art Festival, devoted to visual art, is now in its 14th year. 2017 sees 45 exhibitions at 35 venues, including an Ed Ruscha show at the Scottish National Gallery of Modern Art and new exhibitions of British Realist and landscape painting. There's also a focus on the history of photography, with a major exhibition of the work of Crimean war photographer Roger Fenton and an exploration of pioneering 19th-century figures Hill and Adamson.
AND THE AWARD GOES TO…
The lastminute.com Edinburgh Comedy Awards is the biggest comedy trophy in Britain. The first award (in 1983) went to the Cambridge Footlights, a group that included future stars Stephen Fry, Emma Thompson and Hugh Laurie. Among the hundreds of comedy shows this year are big-hitters American actress and comedienne Ruby Wax and talk show king Craig Ferguson.
MUST-SEES FOR 2017
Shannon Te Ao's With the sun aglow, I have my pensive moods. A new work commissioned from the prize-winning performance and video artist.
Get to the Summerhall venue for production runs by £¥€$ (LIES), promising to put the audience in the place of the global super-rich; Locus Amoenus, which explores the notion of paradise; and Break Up (We Need to Talk), a five hour show that charts a romantic relationship from start to acrimonious finish.
This year Edinburgh is promised the biggest showcase of Arab arts in its 70-year history, with contemporary theatre, visual art, contemporary dance, a late-night cabaret and a series of talks. The Arabic tradition of storytelling comes to the city with The Elephant, Your Majesty! by a cast of young teenage refugees from a camp near Syria's border with Lebanon, while Moroccan Youness Atbane's The Second Copy: 2045 is described as a thought-provoking and humorous look at the dynamics of contemporary art.
The Underbelly circus hub on Edinburgh's Meadows features international (and often death-defying) circus acts from Ethiopia to Colombia, including umans by Circa and the juggling show All the Fun.
Norn
Its name hailing from the Norse language once spoken in Scotland's northern isles, Norn opened in Leith, the historic port of Edinburgh, in 2016 and is hailed as a new beacon of Scottish cuisine. Clean, crisp and airy, it serves thoroughly Scottish produce in imaginative combinations: sea trout with beetroot and raspberry or an elderflower with gooseberry and buttermilk dessert. A set lunch offers two choices of course, while there is a pricier four-course or seven-course tasting menu in the evening. Chef/ owner Scott Smith, formerly of the Peat Inn near St Andrews, leads a young and enthusiastic team.
www.nornrestaurant.com
Tel: +44 131 629 2525
50–54 Henderson Street, Leith EH6 6DE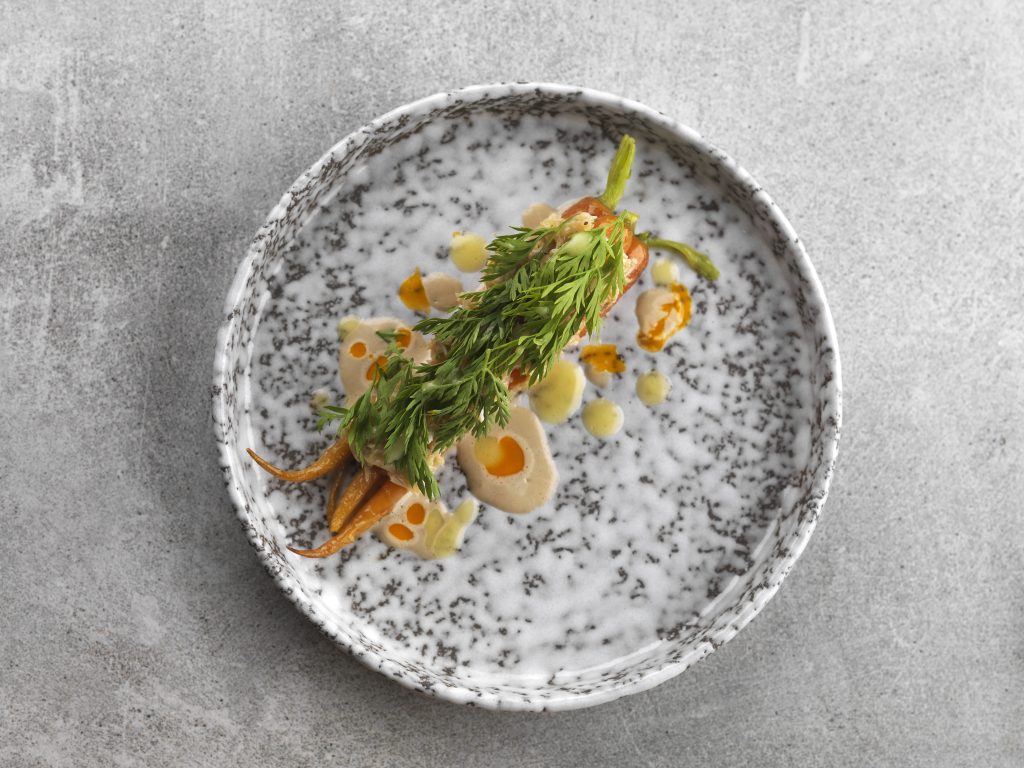 Rollo
Overseen by fashion designer owner Ailsa Rollo, with her parents – sculptor Alison and architect George – also on board, this eponymous eatery has earned consistently good reviews since it opened in 2013 in fashionable Stockbridge. Trendy décor and inviting wines are just part of its success, with many diners opting for a few of the smaller 'bowls' – larger than tapas, but delicious and well-presented. A recommended favorite is the mackerel pate with tempura prawns and toast, followed by Bowers beef fillet strips served with herb oil, rocket and shaved parmesan. Rollo also has a second buzzy premise, on Broughton Street, a place with a particular Edinburgh vibe.
Tel:+44 131 332 1232
108 Raeburn Place EH4 1HH
Tel: +44 131 556 5333
14 Broughton Street EH1 3RH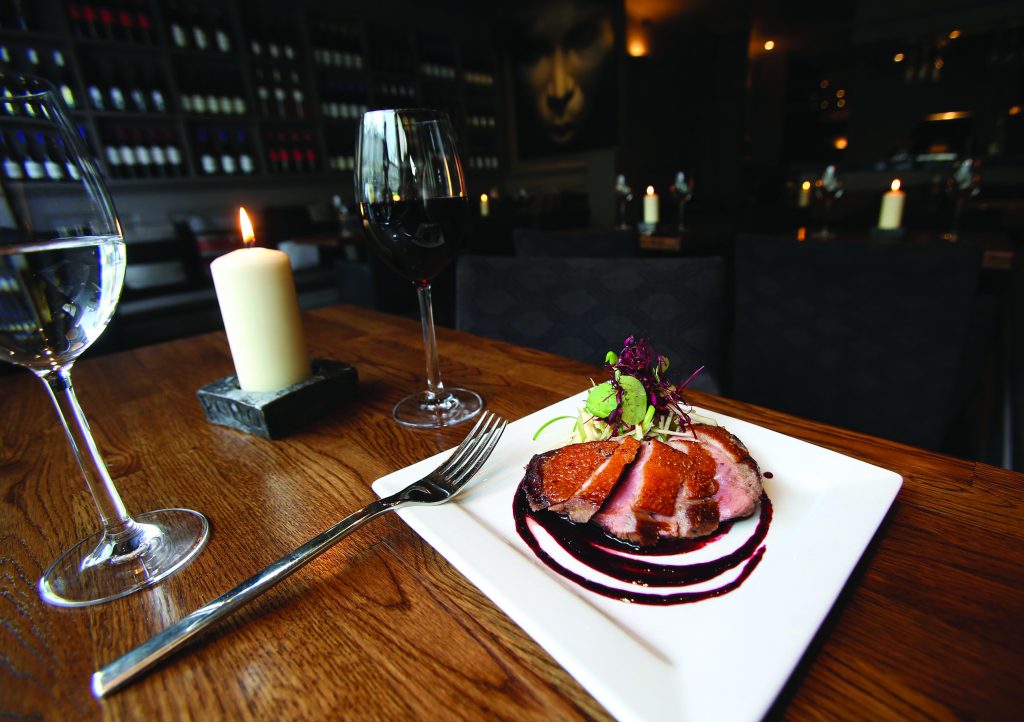 The Gardener's Cottage
Dining out in Scotland was once a dangerous pastime (poor quality and crazy prices), but now one is almost spoilt for choice. That said, some Edinburgh eateries are over-pretentious and over-produced, but not so the Gardener's Cottage. Here, sitting down to their seven course dinner menu is a pleasure to be savored and celebrated. Seasonal, local produce, served in deceptively simple style; communal (for the conversational) and private (for the intimate) tables are set in two rooms in the former gardener's cottage snuggled into the slope of Carlton Hill. Delightful, but booking is essential.
www.thegardenerscottage.co
Tel: +44 131 558 1221
1 Royal Terrace Gardens, London Road
EH7 5DX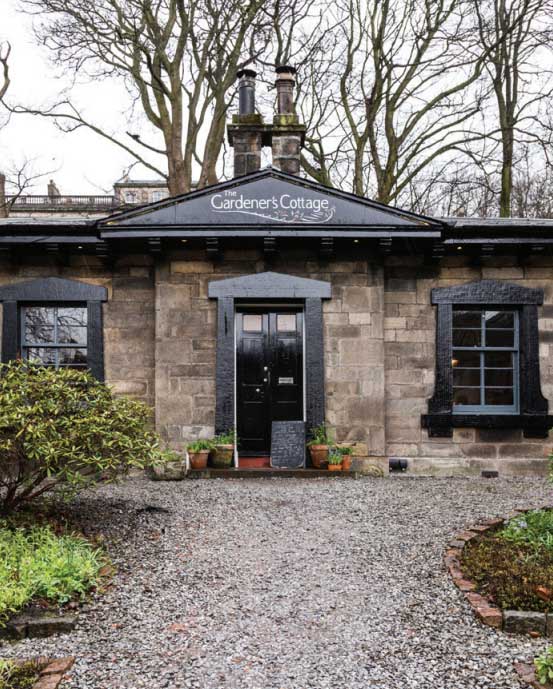 The Honours
The Michelin-starred Scottish chef Martin Wishart opened The Honours in 2011, with a sister restaurant following in Glasgow. Billed as "French cuisine meeting Scottish flavours", it remains popular with regulars and visitors alike and sets a high bar for city dining. Excellent service and a calm, professional atmosphere underline the top-flight menu featuring such joys as crab cappuccino, grilled Orkney scallops and BBQ chorizo. Named for when Sir Walter Scott rediscovered the Scottish crown jewels, the "Honours" of Scotland.
www.thehonours.co.uk
Tel: +44 131 220 2513
58A N Castle Street, Edinburgh EH2 3LU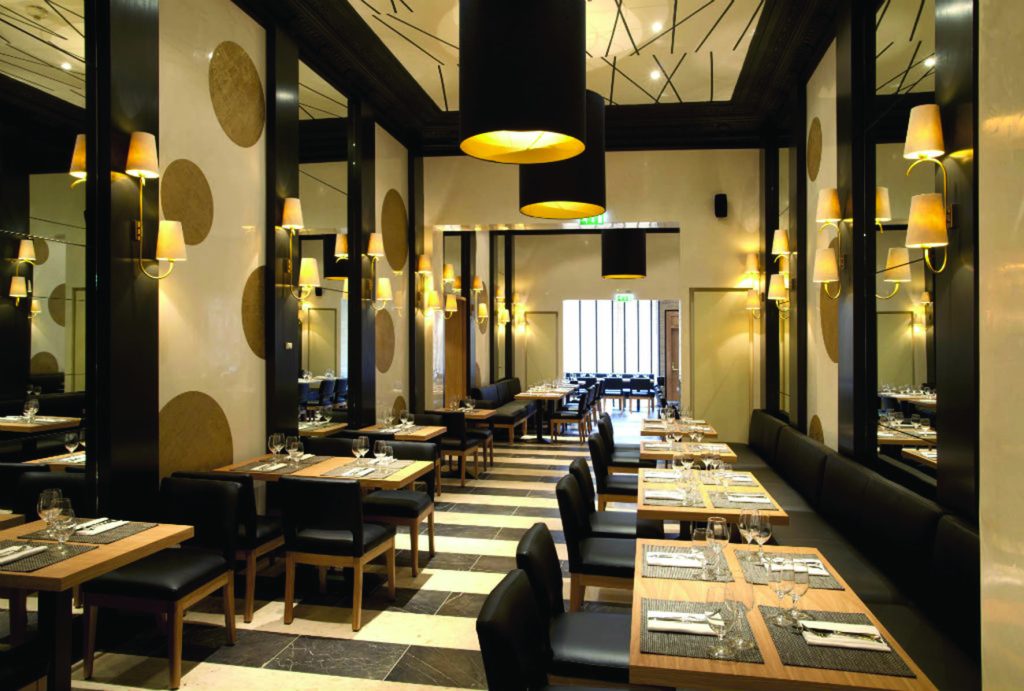 The Balmoral
Still the premier hotel of Edinburgh and literally impossible to miss, lying atop Waverley Station. Its construction caused an uproar in its day (it opened in 1902), but the clock tower is now an iconic feature of the city's skyline – and always a couple of minutes fast to hurry along train passengers. Now part of the Rocco Forte Collection, it has nearly 200 rooms and 20 suites, the priciest with stunning views across the city and the castle. The hotel's history of hosting celebrities includes the author JK Rowling, who famously finished the last Harry Potter book in the suite now named after her, complete with a bust signed by the author herself
www.roccofortehotels.com/welcome-balmoral
Tel: +44 131 556 2414
1 Princes Street EH2 2EQ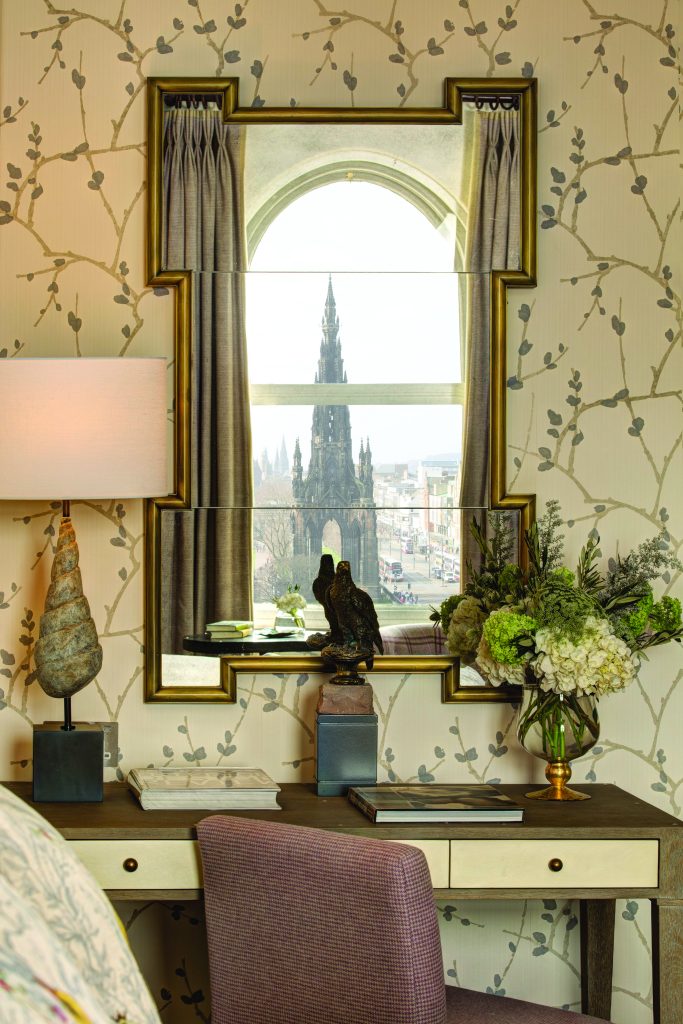 Prestonfield House Hotel
A luxury country house hotel in the city, just a ten-minute drive from the center and with 20 acres of delightful garden. Run by James Thomson, whose restaurants The Witchery on the Royal Mile and the Tower restaurant at the National Museum are also a staple of Edinburgh dining. "A 17th-century stately home in miniature", say regulars at the hotel's Rhubarb restaurant, with its formidable list of 800 wines. Enjoy the elegant Georgian opulence with attentive staff and peacocks to boot. Christmas dinners here are a particular favorite among the cognoscenti.
www.prestonfield.com
Tel: +44 131 225 7800
Priestfield Road EH16 5UT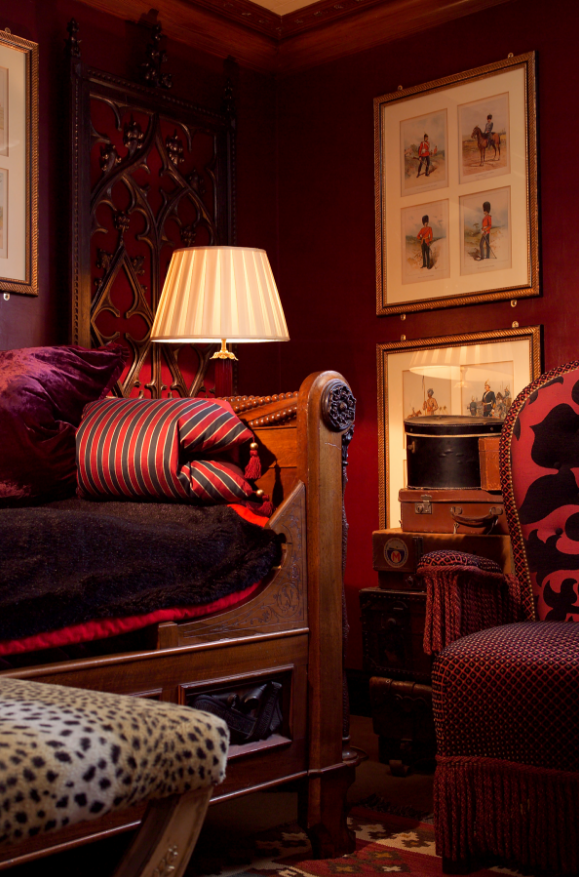 Hotel du Vin
In 1774 the Scottish poet Robert Fergusson – a vital inspiration to Scotland's bard Robert Burns and recently celebrated with a statue on the Royal Mile – died aged 24 while incarcerated in Bedlam, Edinburgh's lunatic asylum. The building is now the city's branch of Hotel du Vin, a small boutique chain that revels in characterful locations. The stone-walled rooms lend a cosy atmosphere and great sense of history, and you are literally footsteps from the Royal Mile, with several venues in the Edinburgh Fringe right on your doorstep. Beware if you want the quiet life in August though, as the pavements outside are brimming with festival-goers.
www.hotelduvin.com/locations/edinburgh/
Tel: +44 131 285 1479
11 Bristo Place EH1 1EZ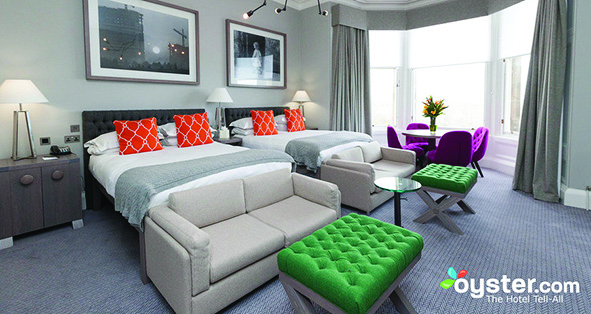 The Bonham
Ahoy! Traveling with family or a group of friends? Why not rent a houseboat in Copenhagen's harbour? The Arno II is a converted ferry with four cabins to comfortably sleep 7–8 guests. Unexpectedly spacious, clean and modern, the ship contains a full kitchen and enough dining space for the whole crew to eat together. If you want to get onto open water, the owners also offer a 1–2 hour cruise in the lifeboat. The Arno II is docked a 15-minute stroll from many of Copenhagen's most popular locations. Best of all, the cost is comparable to hotel space for so many people.
www.copenhagenhouseboat.com
Langebrogade 1A
Tel: +4531313991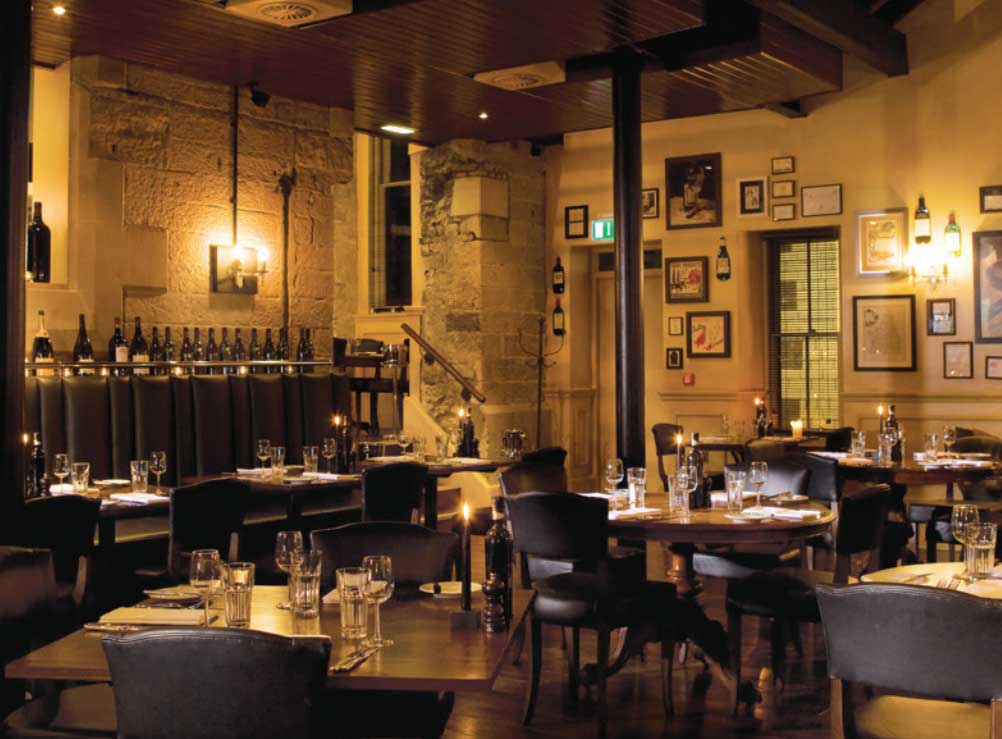 EDINBURGH – SCOTLAND
The travel guide for exploring the
ecstatic beauty of EDINBURGH.