Mous Lamrabat Blessings from Mousganistan-West
This exhibition at MAQAM in Amsterdam-West is an extension of Lamrabat's current solo show Blessings from Mousganistan at Foam. The world of Lamrabat is a place where life is at peace and people are loved, no matter where you are from or where you are going. This experience is conveyed when entering the exhibition: you step into the colourful and eclectic haven the artist has created.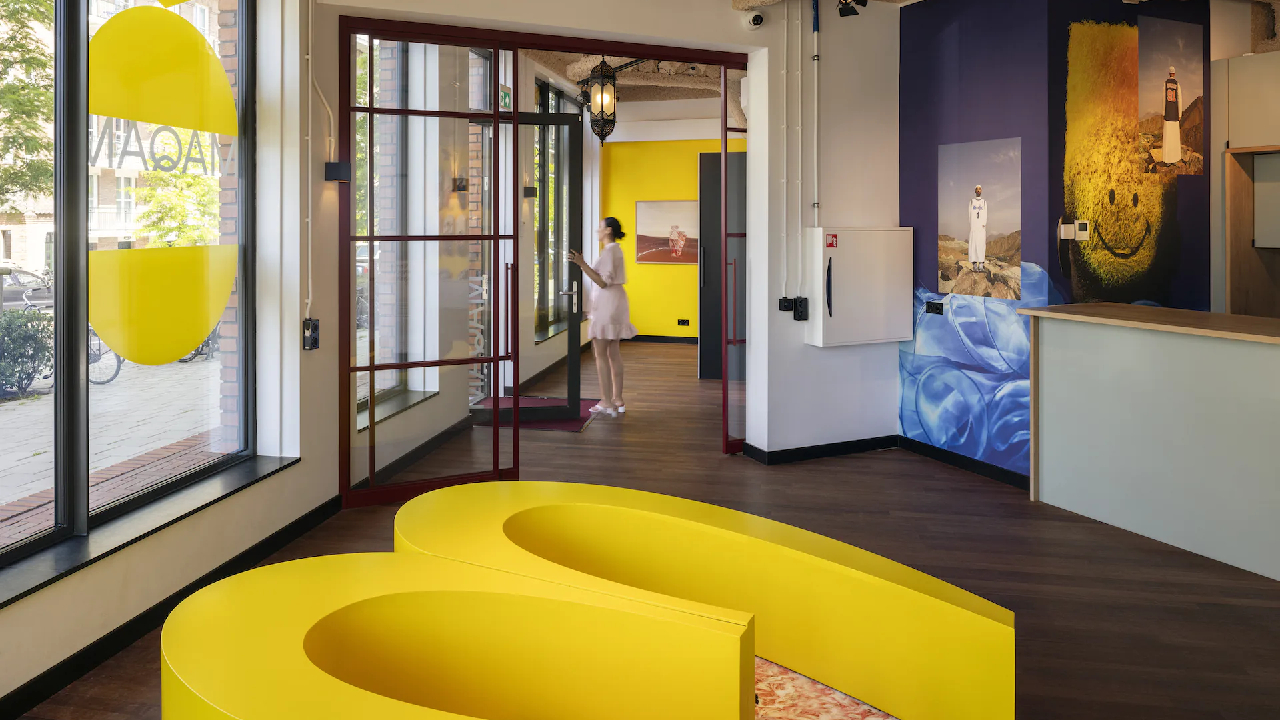 Without rules or restrictions about right or wrong, East or West, strange or normal, each image can be seen and experienced as a story in itself; a scene of Mous Lamrabat's fantastic world. The artist invites playfulness and a different way of looking at images; he has superimposed his photographs in lenticular prints and printed them on skateboards which visitors are invited to use.