Aisha Alabbar Gallery eases into the summer season with "Chill: Summer in the City," a group exhibition in collaboration with Iris Art Advisory, featuring works by Ahmed Emad, Lama Alshenaifi, Safeya Sharif and Yosra Emamizadeh.
Summer in the UAE is not always the stereotypical fantasy where one chills on the beach and sips and icy drink by a palm tree. Instead, as the mercury passes above 40 degrees Celsius, residents are on the hunt from one air-conditioned environment to the next. Best described as a habitat that cultivates dreams, our vibrant cities change pace and drive society to look inwards. Indoor spaces transform into cool capsules that defy the heat and push the limits of imagination. This exhibition brings together four artists who aim to cool you down.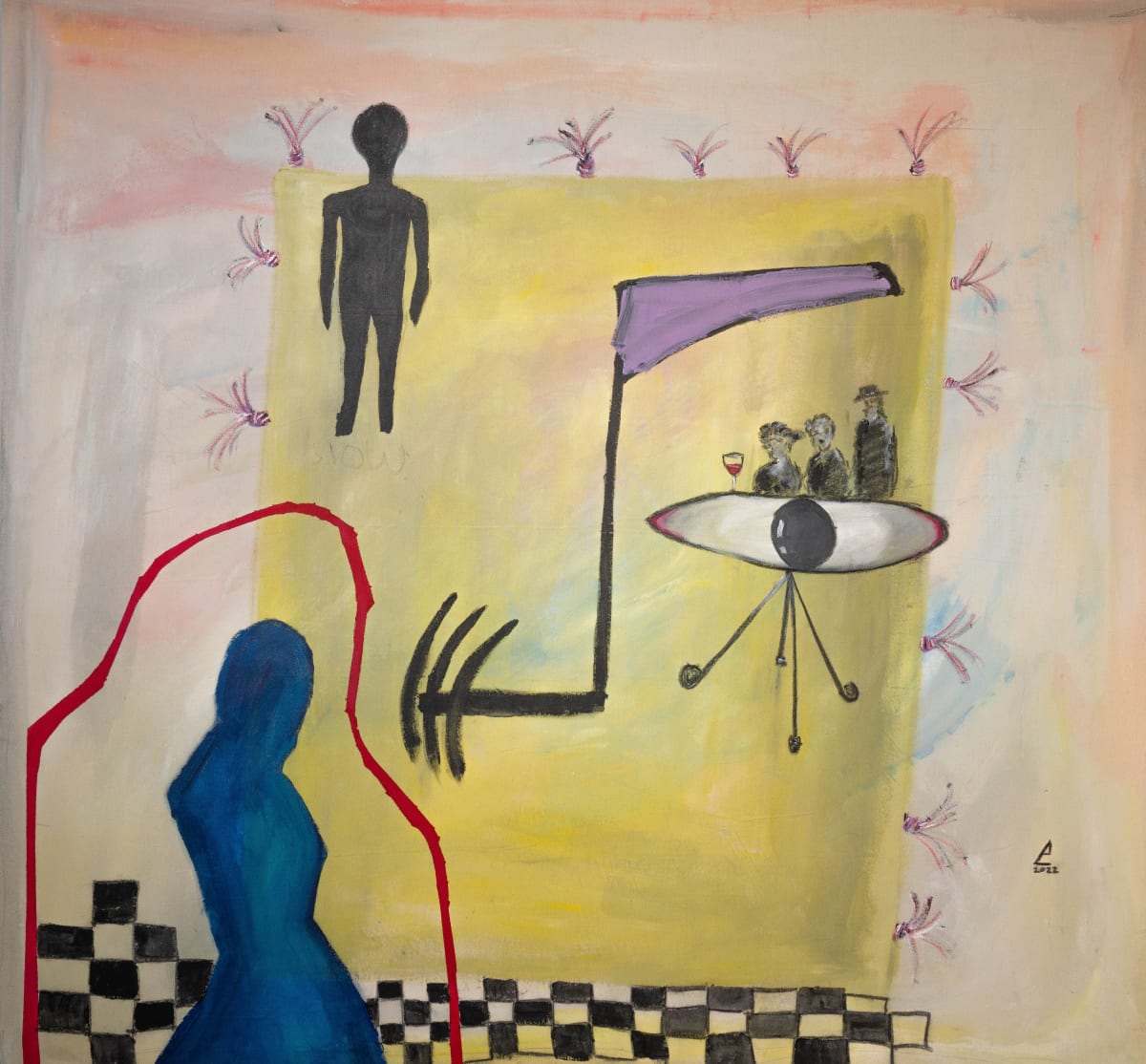 When it's blazing hot outside, come to the gallery for a cool, refreshing take on the ideal summer escape. The four young artists inspire a calm and reflective summer season. In a series of large-scale paintings, self-taught Ahmed places unstable structures and figures in strange situations. The central figures are surrounded by bright but fading colours, representing the artist's deep inner thoughts and reflections. Saudi artist Lama, creator of "IDONTGIVEABLAH," paints unfiltered humourous text-based paintings. Her works are a playful "on-trend" thought process showing the line between chaos and balance through stone-cold satire. Safeya's printmaking series consists of light-toned paper that, upon closer examination, appears to be embossed with subtle illustrated compositions. She explores alternate realities, such as daydreaming, revealing the whimsical mayhem within the mind. Lastly, Yosra's drawings of ripe fruits embrace that moment before they spoil, reminding us to "enjoy our ice cream before it melts." With an element of nostalgia and how time passes us by, her works are a subtle reminder to cherish the moment.
"Chill: Summer in the City" takes us from our immediate surroundings with refreshing ideas, inspiring a contemplative break from the summer heat while looking forward to cooler days ahead.