Laureate of the Sam prize for Contemporary Art 2020
With her first solo exhibition in a French institution, "Nous étions mille sous la table", Tunisian artist Aïcha Snoussi unfolds the various aspects of her multifaceted practice, which though anchored in drawing also embraces sculpture, installation, and sound composition. Borrowing from the aesthetic codes of science fiction and archaeology, and fusing together the temporal extremes of the ancient past and the distant future, the exhibition takes the form of a cave that resonates with memories of bygone festivities. It features a subterranean bar that seems to have been dredged from the seabed by virtue of its blue-green hue – an omnipresent colour in the artist's work. At the heart of this space is a strange and mutating pool table, whose legs extend outwards like roots in search of water. The song of a host of underwater creatures, nameless beings which we might nonetheless call 'queer', can be heard emanating from the table's pockets.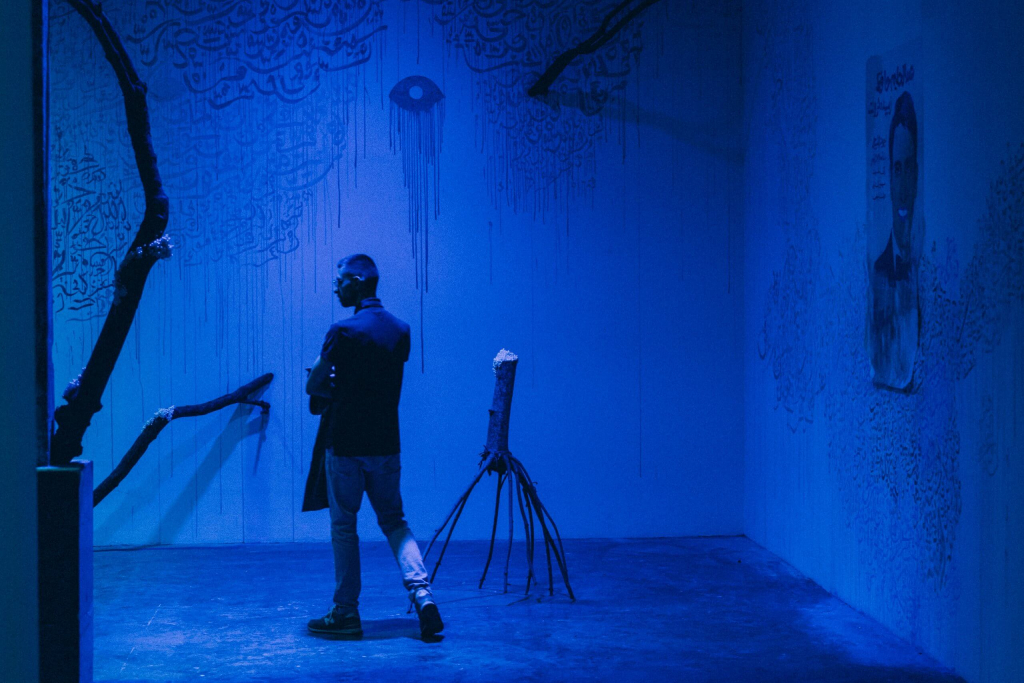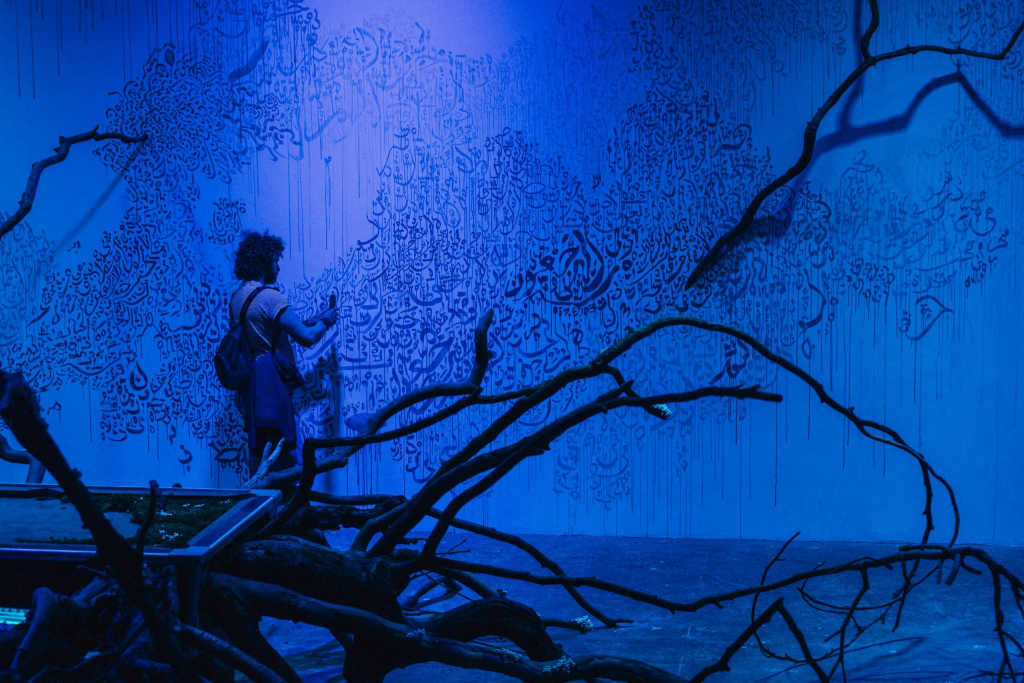 The surface of the pool table is spongy and alive. Against one of the bar's walls, two twisted pool cues stand as matrices of Aïcha Snoussi's dildotheque, weapons of desire and rules of the game. On the walls of the cave, meanwhile, translucent drawings and posters bear witnesses to a constellation of shooting stars that rocked Aïcha Snoussi's childhood like Abdel Halim Hafez and which later lent their rhythm to her nights whiled away at the Plug, a key gathering place of the Tunisian alternative scene. Like a cyclone, this constellation swallows whole and regurgitates anew disparate references, from the colours of Vincent van Gogh to the motifs of Frida Kahlo and Lee Bul by way of the writing of Monique Wittig, Esteban Muñoz or Saleem Haddad, and visions of cave drawings from Tassili n'Ajjer. In this way, Aïcha Snoussi makes possible the cohabitation of celebration and mourning.