As well as being the author of five books, a newspaper columnist and an aviation expert on environmental policy, Maryam Al Balooshi is also a leading calligrapher. She draws from her multi-faceted career and life experiences to create compelling works that merge storytelling with aesthetic design. We meet with Al Balooshi to find out how her recent collaboration with the high jewellery maison Van Cleef & Arpels explores the values we share as a community, during a crisis-afflicted Ramadan season.
---
Hanna S. Orlowski: How did you begin your work with Van Cleef & Arpels?
Maryam Al Balooshtl was invited last year by the Cultural Office of HH Sheikha Manal bint Mohammed bin Rashid Al Maktoum to join their Women's Creative Network and be one of the speakers for their spring program which was organized in collaboration with Van Cleef & Arpels. During the launch of the network in October 2019, I met the Van Cleef & Arpels team and they mentioned that they wanted to do a special collaboration for Ramadan. We had a quick brainstorming session in which we discussed how Ramadan is not only about fasting but also to do with spirituality. It's about sharing emotions, le experiences and values
HSO: Hence the name of your piece, Flowers of Values?
MB: Absolutely. We started with about 38 values which over the period of about a month and after many discussions based around 20 different sketches, were narrowed down to 12. It was tough at the beginning because it was the first collaboration of this kind that I've done with an international brand, which really took me out of my comfort zone. I found myself reluctant to let other people interfere with my thoughts and Ideas But it turned out to be an incredible process. I studied the brand's books and we pushed each other until we found a common ground between Ramadan, the standards that we live by as a community, and the stories and values of Van Cleef & Arpels.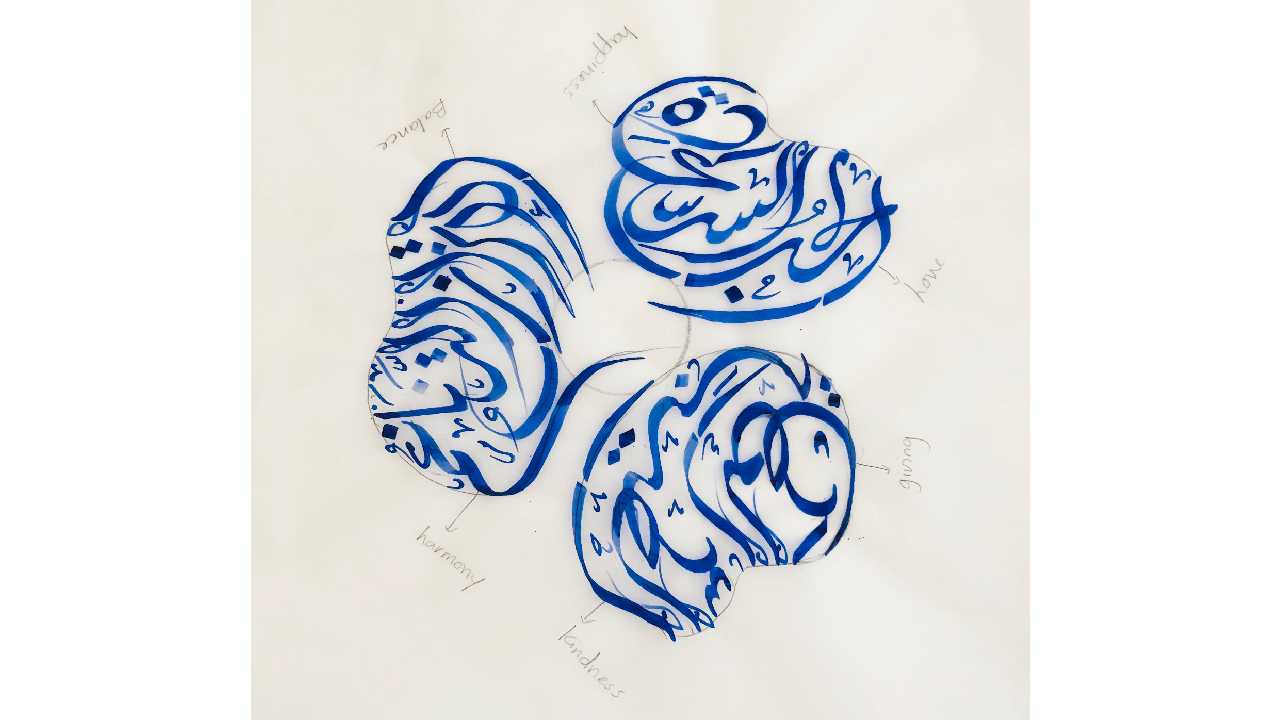 HSO: How did your personal experiences of Ramadan help you develop this message of hope, balance and togetherness?
MB: Ramadan is about peace, quiet and interconnectivity. We are busy the whole year and this is the month where we visit each other, sit together and share meals. There is a lot of love shared during these gatherings and through prayers and these qualities are embedded in Flowers of Values
HSO: How do the incorporated values (Love & Happiness, Togetherness & One Community, Caring & Family, Balance & Harmony, Giving & Kindness, Light & Positivity) link to the current pandemic?
MA: Right now, we are experiencing a lot of the values and emotions expressed in this work. We are connected, we are one community and we are trying to be kind to everyone. There is a level of harmony in this situation and I think people are starting to share their feelings more openly. The piece is also about trying to be optimistic in difficult circumstances. It's a life experience that teaches us to value the time we have to ourselves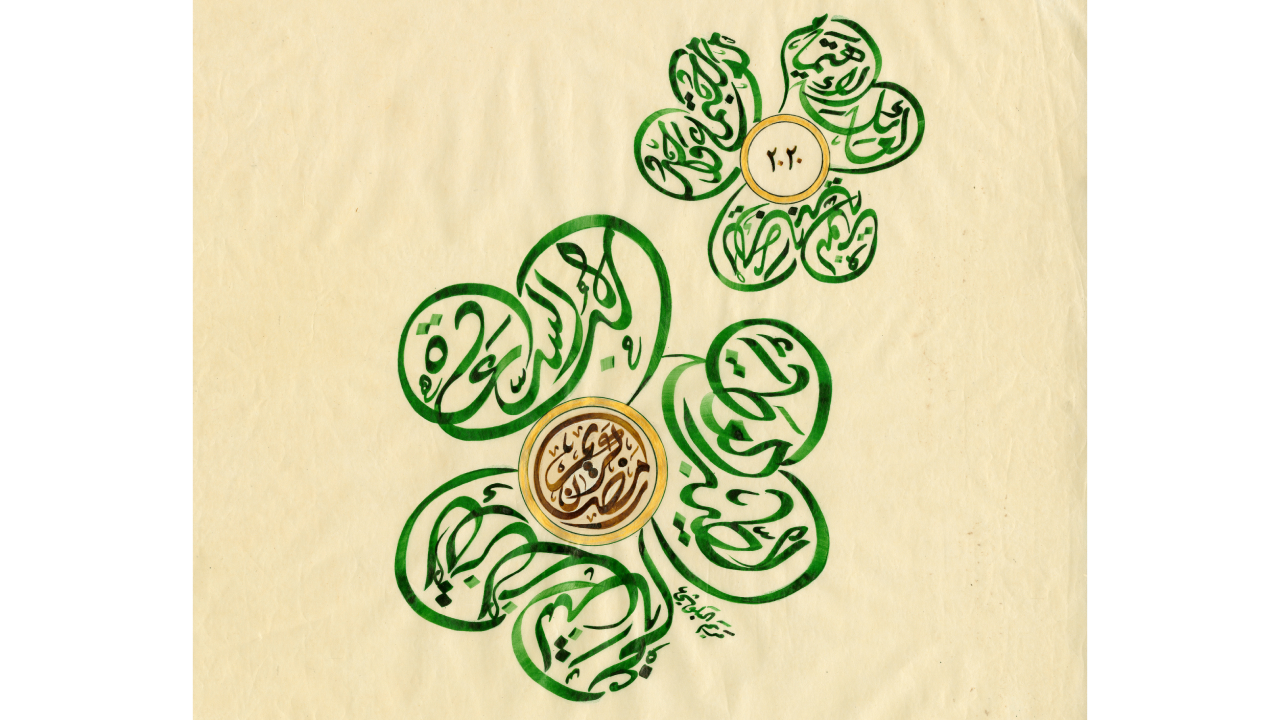 HSO: Do your different elds of work as a calligrapher, an engineer and a writer feed into each other?
MB: Certainly, being a writer helps me to translate the story in my mind into the final calligraphic work I learned how to think about artworks when I worked closely with Emirati artist Mattar bin Lahes for six years and wrote about his pieces. My work in aviation has shaped me differently because it's very international: it made me think about my practice more broadly and! learned how to adapt to different audiences and a diversity of cultures. Ten years ago, when I started this journey, I only knew my own community but today I work with more than 100 nationalities
HSO:How did you come up with the final design that integrated flowers?
MB: To me, flowers are a sign of love. Van Cleef & Arpels has many different motifs with flowers but the Frivole collection is one of the most iconic and immediately recognizable as the band's sanctuary single woman in my family has one-soit reminded me of my childhood. I used to draw this flower and its heart-shaped petals with henna. The heart is also the source of all our feelings and forms the spirit of our connection to the world