In mid-February, Hermès lit up the grey New York winter with an energy-filled event that went from morning to night in a celebration of originality and curious minds. It was then that the house revealed its annual theme of "innovation in the making" and unveiled the new location for its 2022 flagship store.
---
Class was very much in session as the guests piled in, purple logo beanies and all, and made their way to the Hermès pop-up university, set up on Governors Island. Artistic director Pierre-Alexis Dumas and Executive Director of Artistic Programs of the Lower Manhattan Cultural Council, Lili Chopra, came together to conduct a series of debates and lectures given by key movers and shakers from across a spectrum of fields: François Jullien, one of the most celebrated thinkers of our time, spoke on philosophy, while astronaut Dr. Peggy Whitson expressed the critical need to look at things from different angles while recalling her experiences as the first woman in command of the International Space Station (twice, no less!) and her encounters on spacewalks, of which she holds the record for the most completed by a woman. Artist, choreographer, performer and writer Okwui Okpokwasili performed a dance, and paleoanthropologist lan Tattersall looked back through history at the development of the human hand and the gradual pictorial emergence of our opposable thumbs, as well as at symbolic cave and rock art from over 70,000 years ago.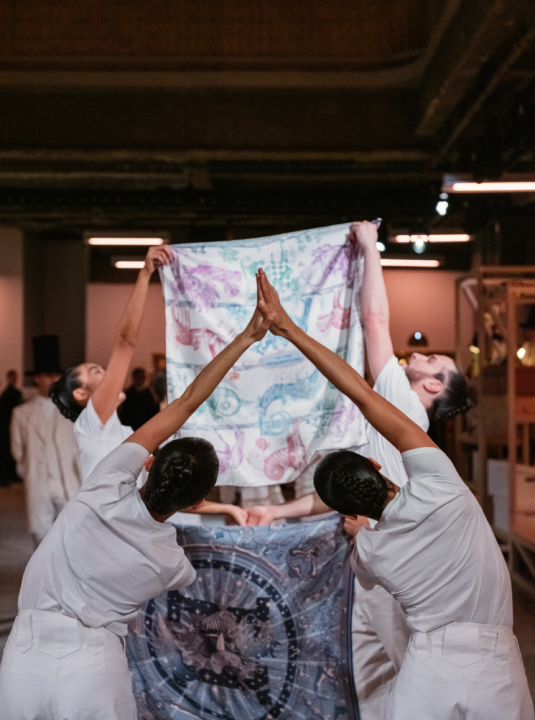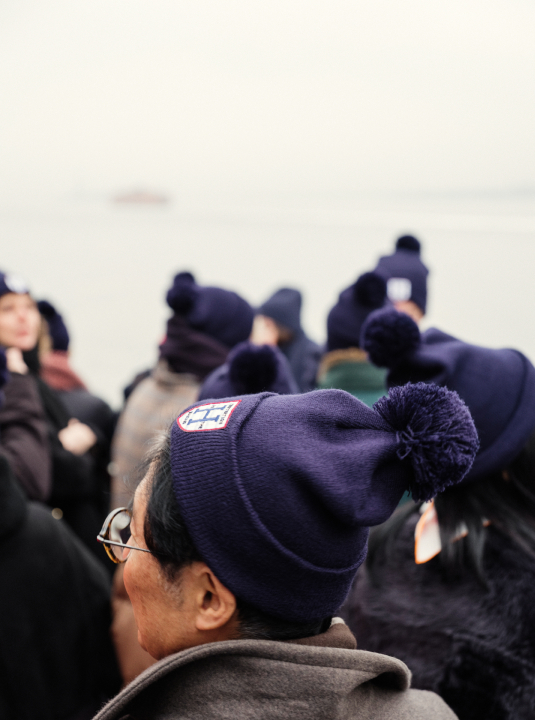 From demonstrations of human physicality to myriad manifestations of expression, the talks illustrated important examples of innovation, itself a core value of the house's vision. Dumas stated that "Jean-Louis Dumas, my father, used to say that we have two legs for walking at Hermès, one is called tradition, and the other innovation. And in order to walk we need both legs. We also need to lose balance, which means to take a risk at every step along the way!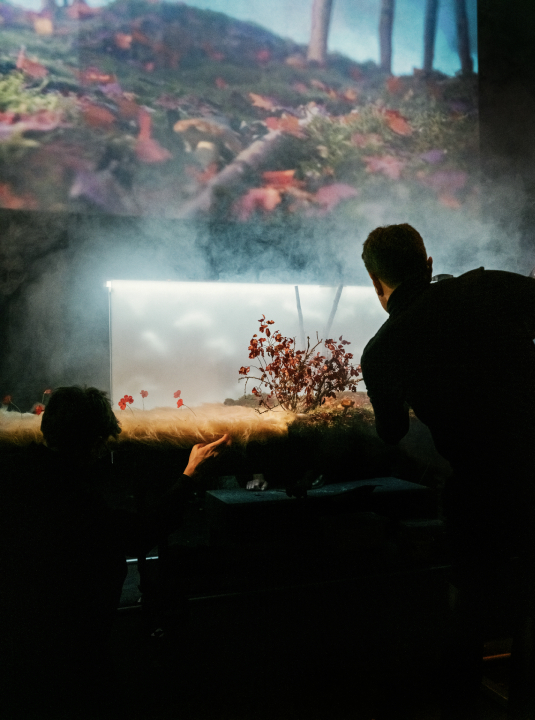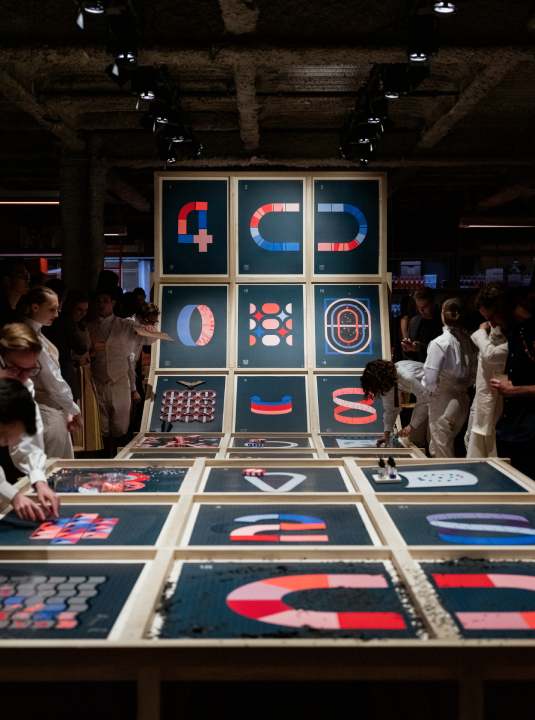 Looking back at history also served as a reminder of the house's rich roots in the manufacture of quality equestrian leather goods, such as saddles and harnesses, and its natural evolution over nearly two centuries into the iconic luxury label it is today. Rounding off the day of elevated back-to school lessons was Sir Jonathan "Jony Ive, the designer of the Macbook, iPod, iPhone, Apple Watch and more. With over 5000 patents to his name, he spoke with Dumas on the collaboration between Hermès and the Apple Watch, the epitome of luxury and timelessness and a partnership of technology, premium leather and craftsmanship.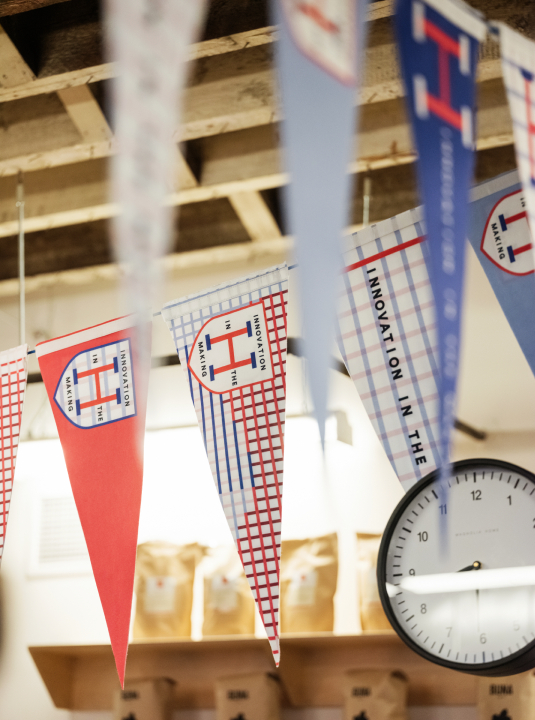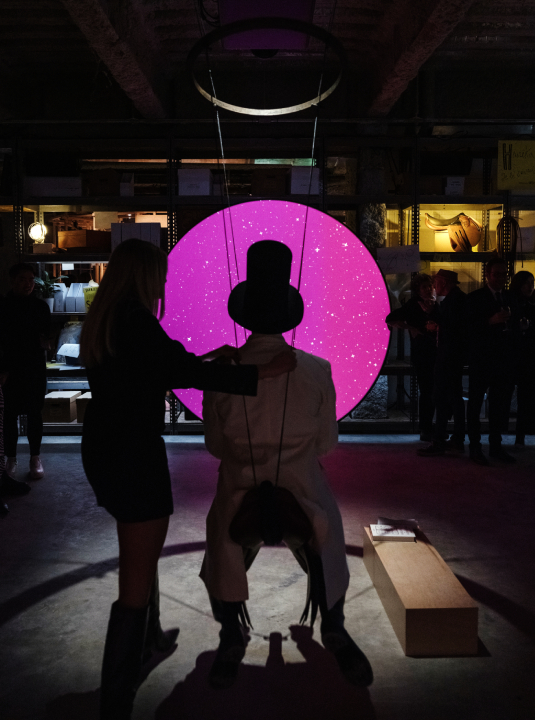 Although New York Fashion Week had closed the day before, the party was certainly not over. As the evening came around, Hermès transformed its soon-to-be flagship Madison Avenue store into a wonderland of imagination and experimentation. Entitled Heureka!, Greek for 'I have found!", the event was an exciting fantasy world of discovery planned with the utmost precision Attendees were treated to a whirlwind sensory experience in a whimsical laboratory dedicated to investigate various aspects of human endeavor. A team of Groomakers, Hermès' strange researchers' created different items and machines using Hermès objects, as guests tried out saddle swings that had been designed to symbolize the house's early days, while others crowded around boardgames that revealed the manufacturing process of the famous Birkin bag. The day was a fascinating and creative reminder of how great minds lead to great ideas and unforgettable experiences.