Art Basel Hong Kong
2015 marked the second edition of Art Basel Hong Kong – an Asian art fair under the umbrella of Art Basel. Under the direction of Adeline Ooi, it regularly hosts 200+ international galleries and is visited by 65,000+ visitors. It consists of sections entitled Galleries, Insights, Discoveries and Encounters – each catering to different generations of artistic talent. The annual art fair takes place in March, bringing the new Asian market to heightened global attention.
www.artbasel.com
1 Harbour Road, Wanchai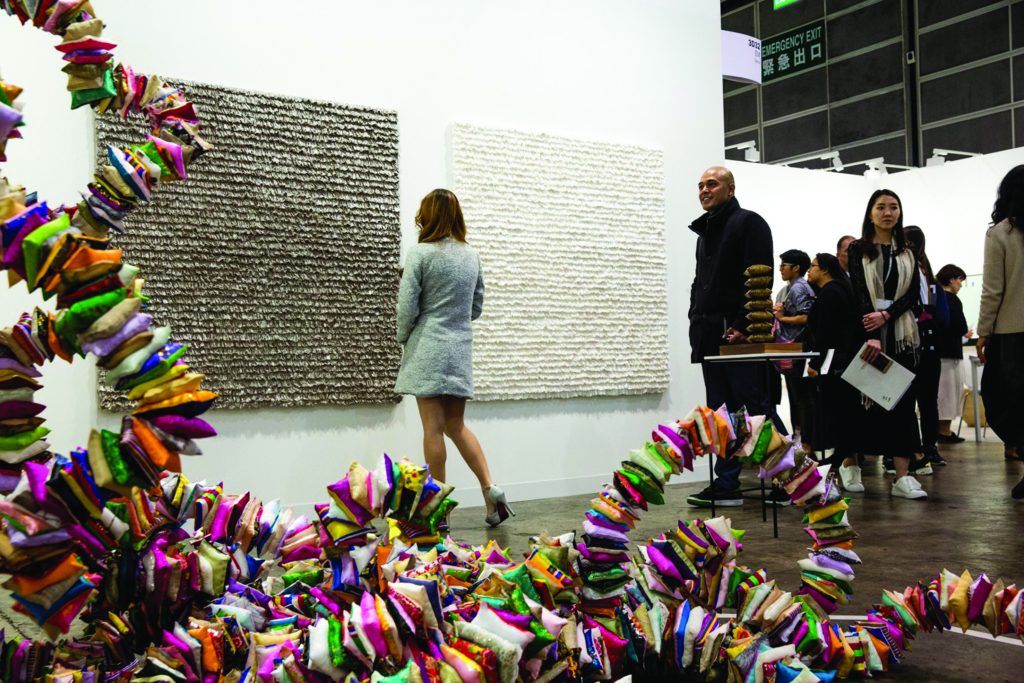 M+
Though the opening is scheduled for 2019, M+ already promises to be an exciting new institution in the Hong Kong art scene, dedicated to 20th and 21st century art, design, architecture and the moving image. The space will be designed by Herzog & de Meuron and Farrells and will have the appearance of an upside-down T. It will offer a local perspective on a global vision of visual culture, with Lars Nittve named as the director, as the institution strives to push the boundaries of a museum beyond the norm.
www.westkowloon.hk
West Kowloon
Cultural Distric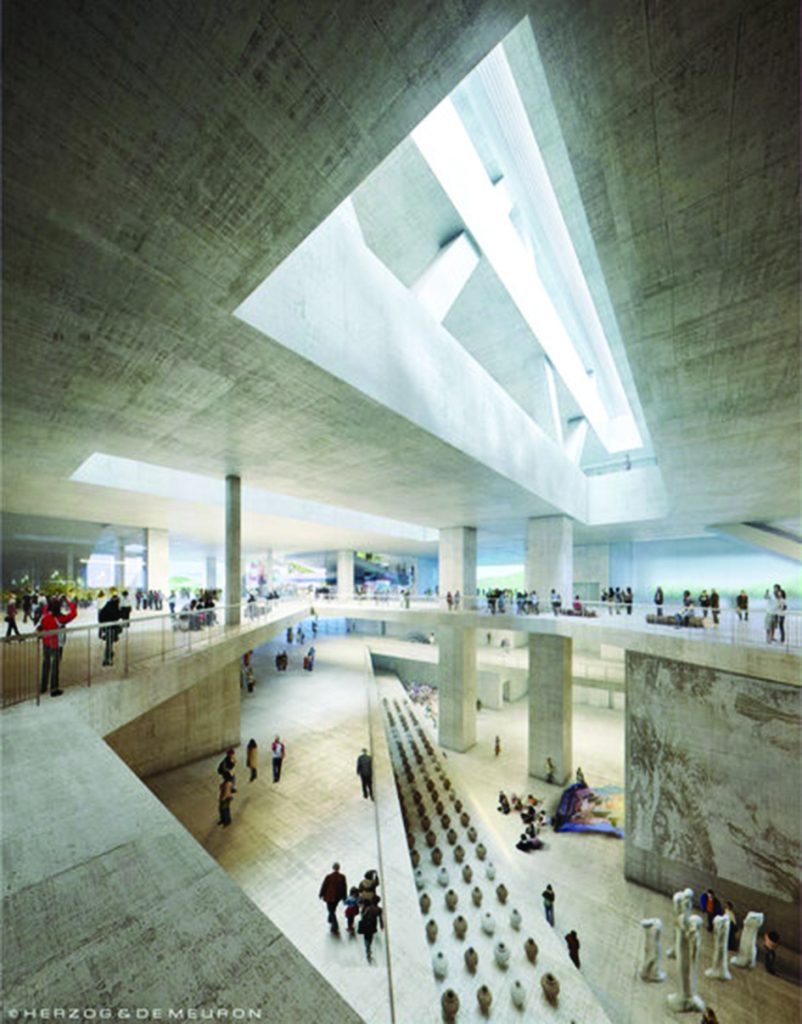 Hong Kong Arts Centre
Founded in 1977, the Hong Kong Arts Centre has long been promoting contemporary arts and culture. Non-profit, non-governmental and self-financed, it is one of the most respected institutions in the city and includes a digital 3D cinema, theatres, galleries, classrooms, studios, a restaurant and a cafe as well as several offices occupied by international arts and culture organisations. With education at the core of its mission, it paired with the Hong Kong Art School (HKAS) to provide BFA and MA-level arts education.
www.hkac.org.hk
Tel: +852 25820200
2 Harbour Road, Wanchai
Hong Kong Museum of Art
The Hong Kong Museum of Art is closed temporarily to the public, but will reopen in 2018 following a major renovation and expansion in response to popular demand. It currently features over 15,000 art objects, from antique Chinese treasures to works by local artists, that are presented in multiple themed exhibitions curated by local and international names. The broad range of artefacts it houses are part of the museum's mission to embody cultural legacy research as well as act as a platform for promoting talent, increasing artistic appreciation and educating the public.
www.lcsd.gov.hk
Tel: +852 27210116
10 Salisbury Road, Tsim Sha Tsui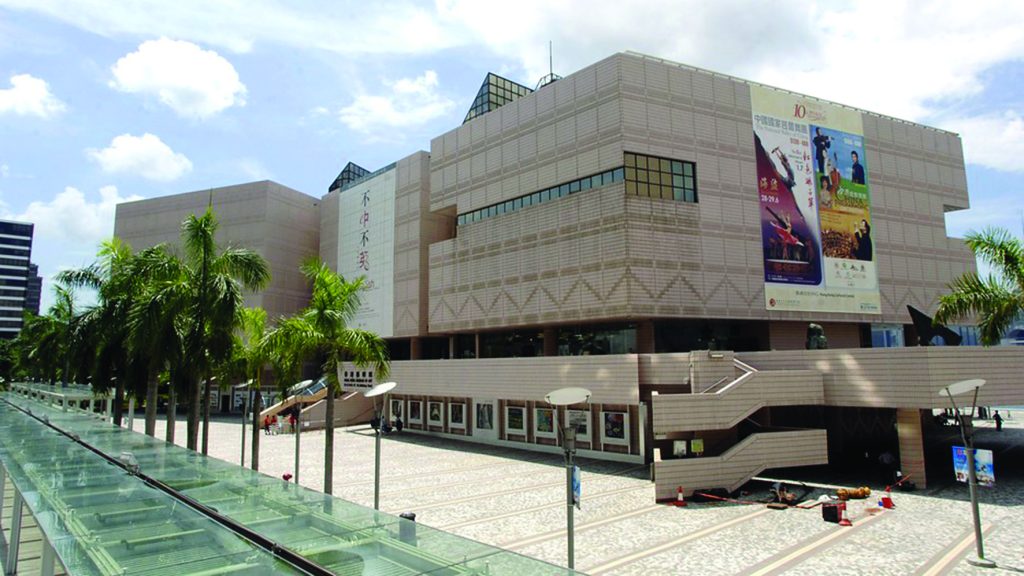 Hanart TZ
In a market that is considered relatively youthful, Hanart TZ was among the first to emerge, having been founded by Johnson Chang in 1983. Chang champions Chinese contemporary art from its space in the Pedder Building, a structure which is home to several international blue-chip galleries. The gallery made its mark through iconic exhibitions in the late 1980s, including the work of Ai Weiwei's infamous Stars Group, consisting of experimental and political artists from China.
www.hanart.com
Tel: +85225269019
12 Pedder Street, Central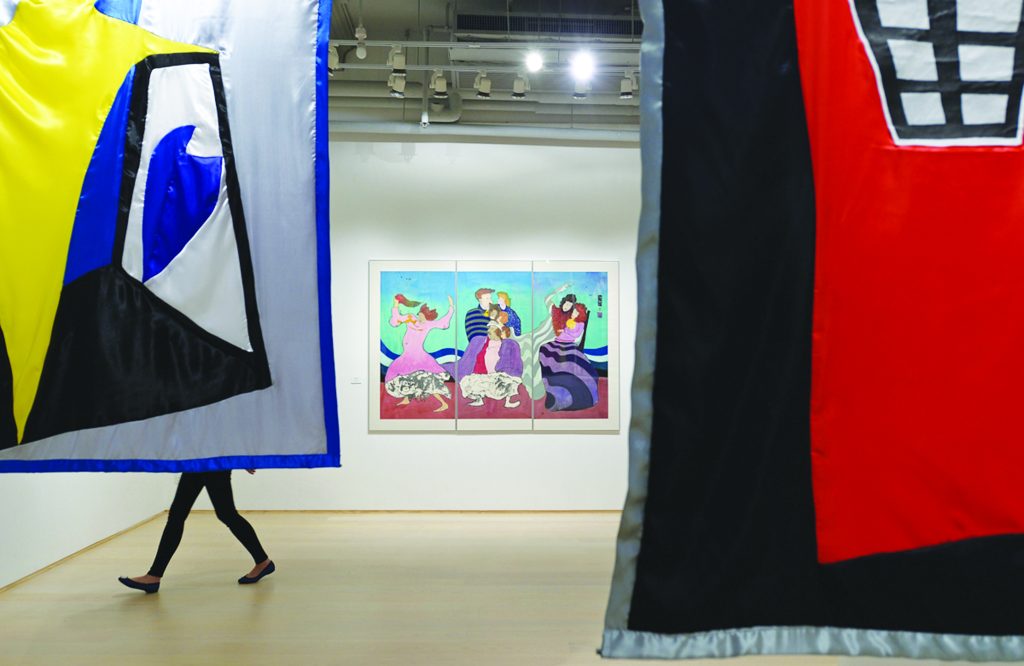 White Cube
White Cube entered the Hong Kong contemporary art scene in April 2012 with an original Gilbert & George London painting series which, while met with mixed feedback, announced the gallery's presence with a bang. Originally opened in London in 1993 by art dealer Jay Jopling, the Hong Kong branch is a bright, high-ceilinged venue with several private viewing rooms that could easily engulf the other international galleries sharing the same address. It has an artist roster with the likes of Etel Adnan, Georg Baselitz, Antony Gormley, Mona Hatoum, and Raqib Shaw, among many others.
www.whitecube.com
Tel: +85225922000
50 Connaught Road, Central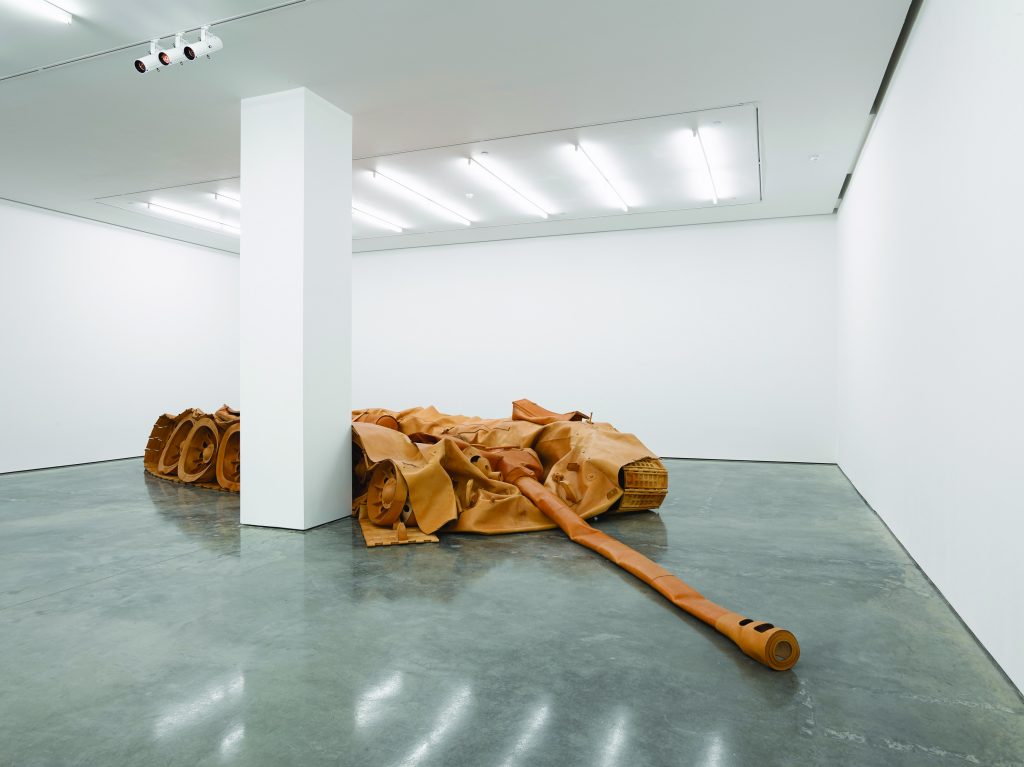 Gagosian Gallery
The mega-gallery (which Larry Gagosian found ed in Los Angeles in 1979) opened a branch in Hong Kong in 2010, occupying 480 square metres of the historic Pedder Building in the heart of Hong Kong's Central shopping district. Since then, the blue-chip gallery has been showcasing substantial solo exhibitions and group shows by some of the biggest names on the global scene such as Damien Hirst, Richard Prince, Roy Lichtenstein, Zheng Fanzhi and Cy Twombly – but not without challenges – its programme has been critically received as "a little hit-andmiss" for the local market.
www.gagosian.com
Tel: +852 21510555
12 Pedder Street, Centra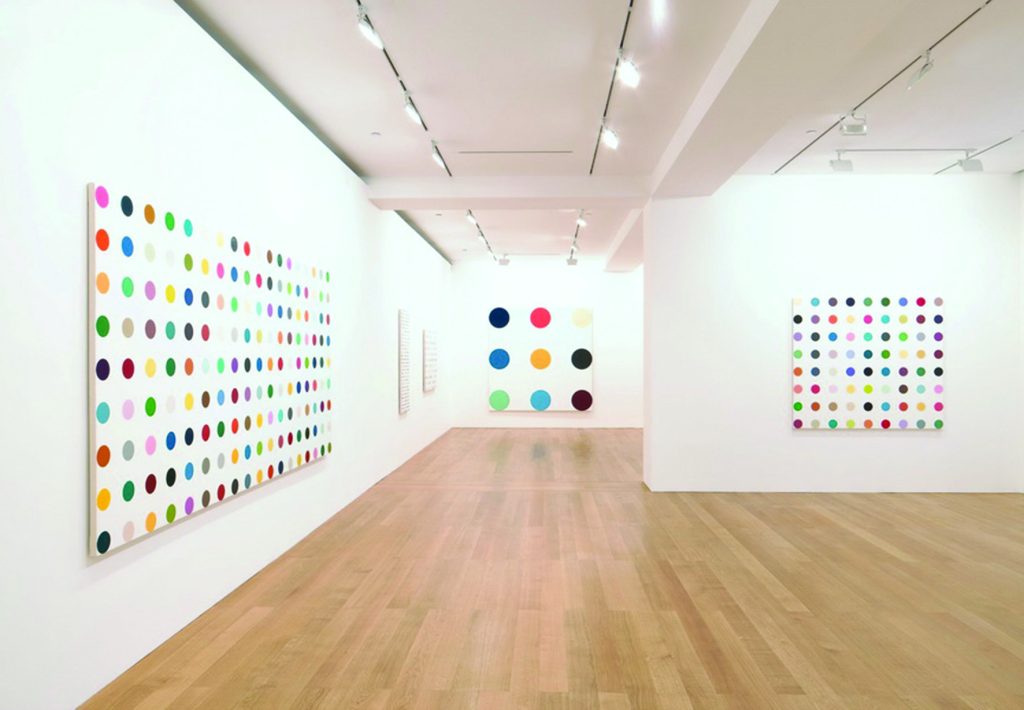 Ben Brown Fine Arts
Another international import, Ben Brown Fine Arts first opened in London's Mayfair district in 2004. The gallery shows a variety of current and past established artists, including Gavin Turk, Candida Höfer, Pablo Picasso and Vik Muniz, alongside its strong representation of 20th century Italian art, with names such as Lucio Fontana and Alighiero Boetti. It opened its Hong Kong branch in 2009 in a space designed by Andre Fu in the very gallery-friendly Pedder Building.
www.benbrownfinearts.com
Tel: +852 25229600
12 Pedder Street, Central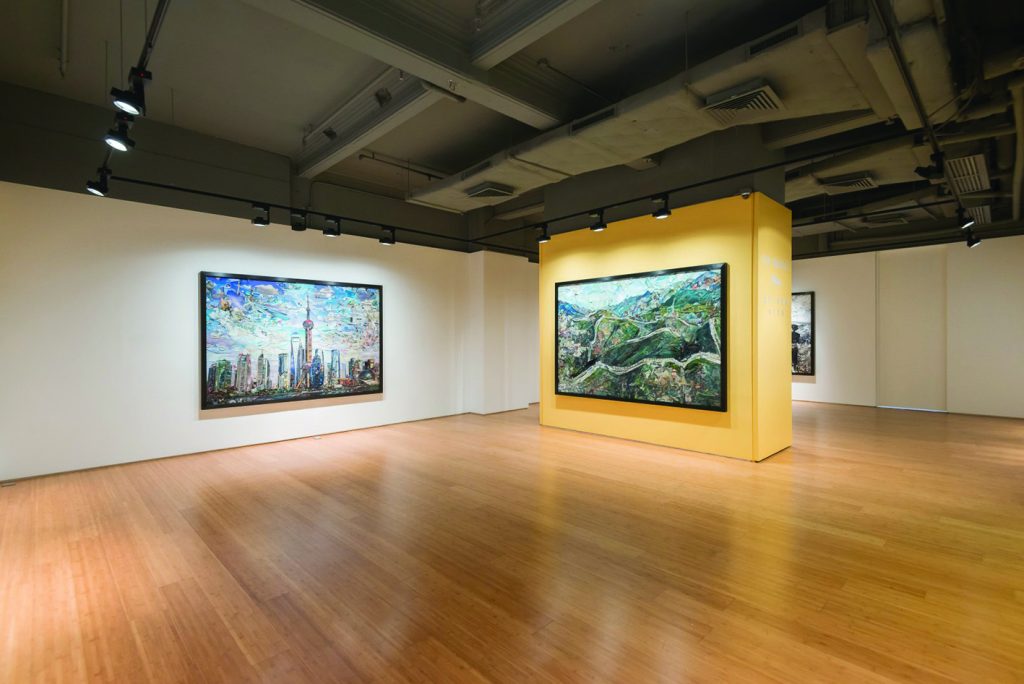 10 Chancery Lane Gallery
Located in the burgeoning artistic hub of Chaiwan, 10 Chancery Lane set up its space in 2001 in the heart of the cluster of high-rise industrial buildings. Two additional spaces were opened in 2008 and 2013, the latter for the purpose of inviting leading international curators for collaborative shows, such as Feng Boyi or Zoe Butt. The pioneering gallery has a strong curatorial focus and organises talks, forums and publications when not putting on much talked about exhibitions by the likes of Dinh Q Lê, Huang Rui and Yu Fan, among many, many others.
www.10chancerylanegallery.com
Tel: +852 28100065
10 Chancery Lane, Central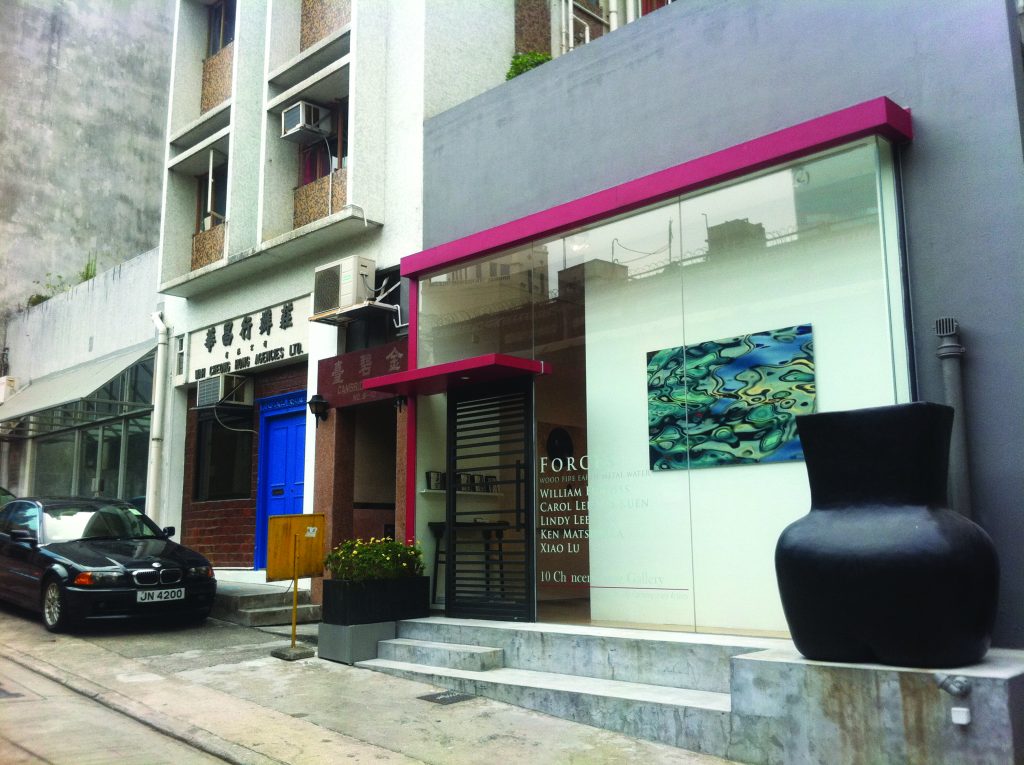 Para/Site Art Space
For a long time, Para/Site Art Space was Hong Kong's only non-profit gallery of note, and is still considered one of the leading, oldest and most active independent art institutions in Asia. Since its formation in 1996, the originally artist-run space (now headed by Cosmin Costinas) has exhibited some big names within its small 150 square metre space, for example, Ai Weiwei has been in its annual programme more than once. Its programme also includes publications, seminars and forums.
www.para-site.org.hk
Tel: +852 2517 4620
4 Po Yan Street, Sheung Wan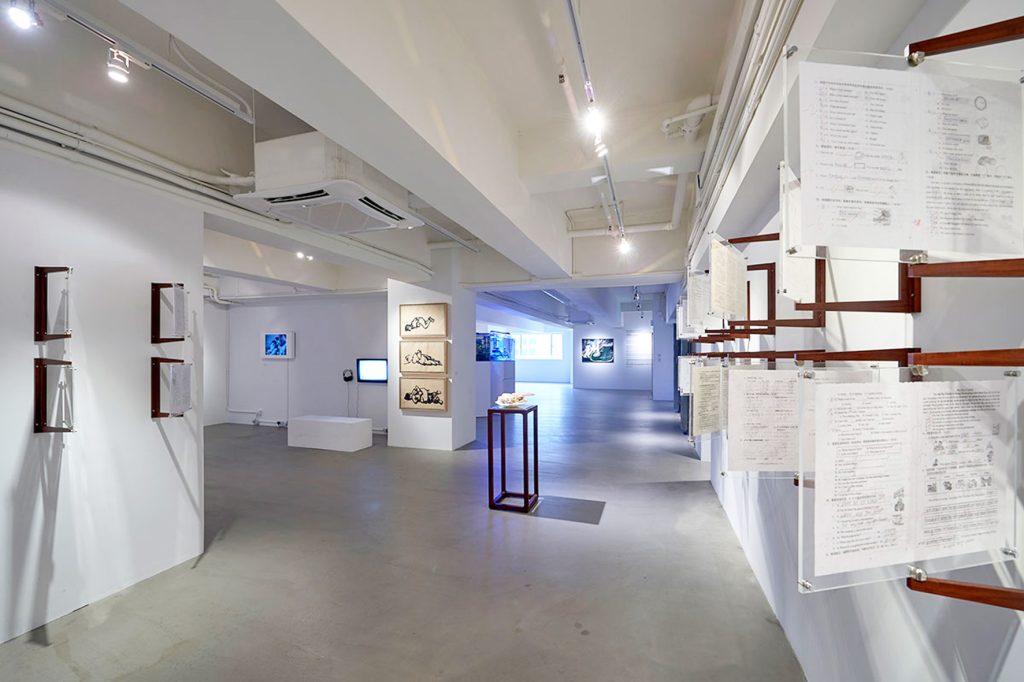 Pearl Lam
Pearl Lam began exhibiting and promoting Chinese contemporary art in Hong Kong in 1993. With galleries in Shanghai, Singapore and Hong Kong, Pearl Lam has become a recognized powerful driving force within Asia's contemporary art scene. An artist herself, she promotes talent who reinterprets traditions, fuse cross-cultural influences and examines today's China.
www.pearllam.com
Tel: +852 2803 2151
6-20 Po Tuck Street,
Sai Ying Pun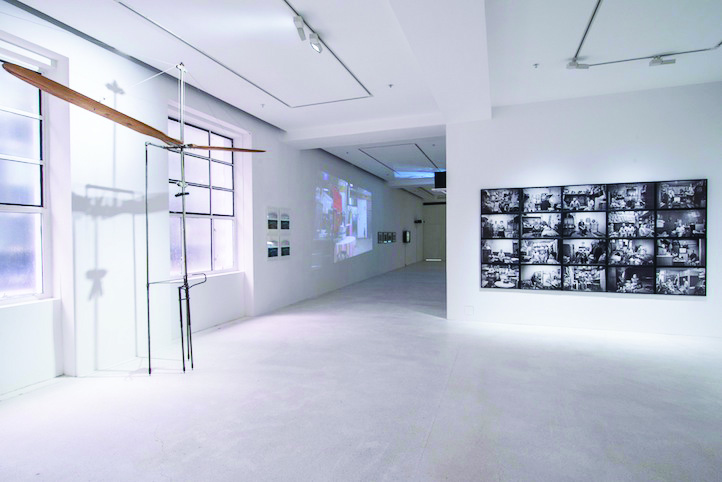 Galerie Perrotin
The Parisian gallery opened in 1991 but now has several outposts around the world, including a Hong Kong space which in 2012. Founder Emmanuel Perrotin has represented artists such as Damien Hirst, Takashi Murakami, Maurizio Cattelan, and more recently, JR and KAWS. The gallery is located on the 17th floor at 50 Connaught Road (sharing a building with White Cube gallery) and was designed by Andre Fu with one main room, one salon and three private viewing rooms.
www.perrotin.com
Tel: +852 37582180
50 Connaught Road, Central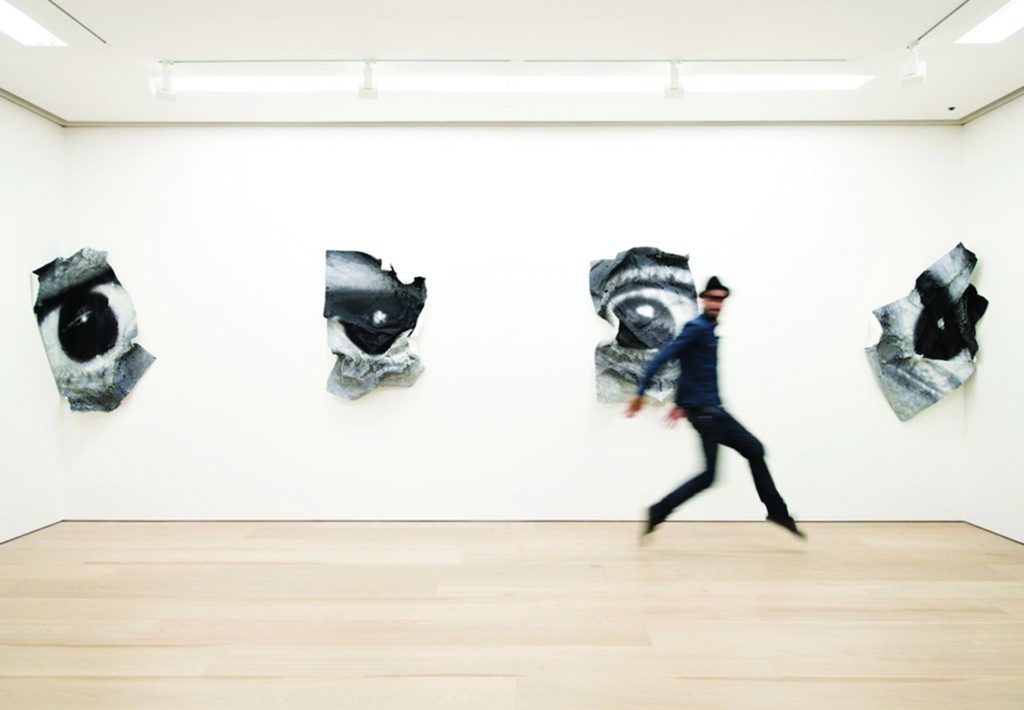 Fan Ho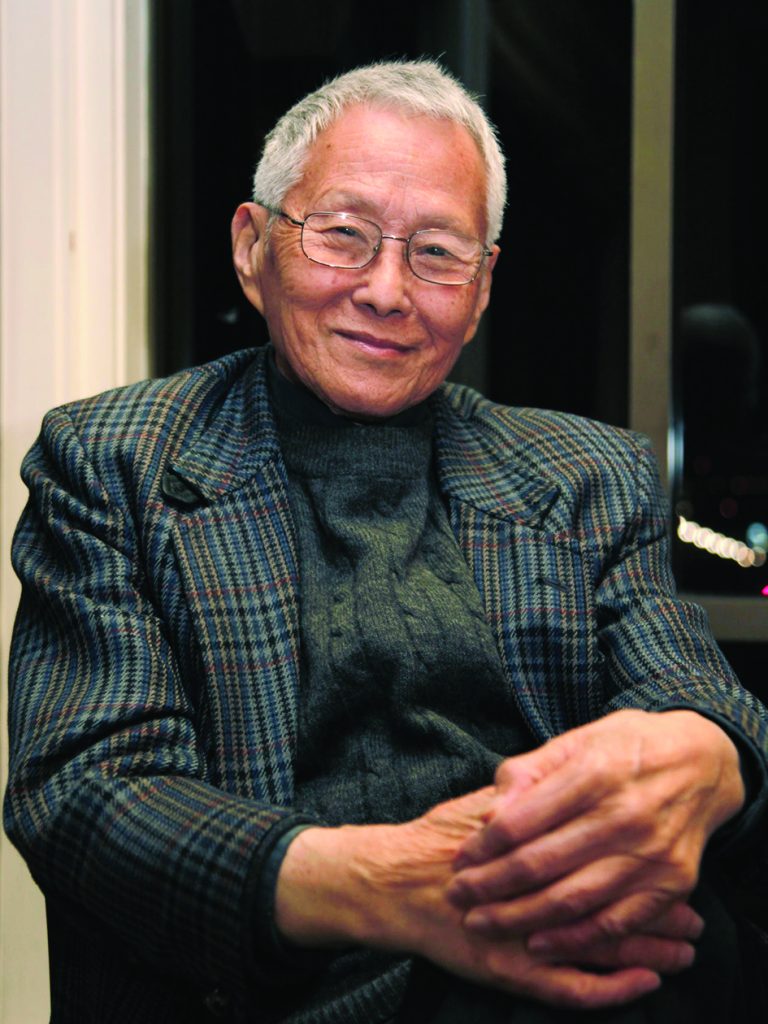 Critically acclaimed Chinese photographer, film director and actor Fan Ho (born in 1937 in Shanghai) spent the 1950s and 60s taking gritty and poetic photos of street life in Hong Kong. He has won over 280 awards since 1956 for his photography, a skill he has honed since an early age when he began capturing moments in Hong Kong with a Rolleiflex camera. The largely self-taught artist's practice revolves around urban life, exploring alleys, slums, markets and daily life in black and white imagery
Suki Chan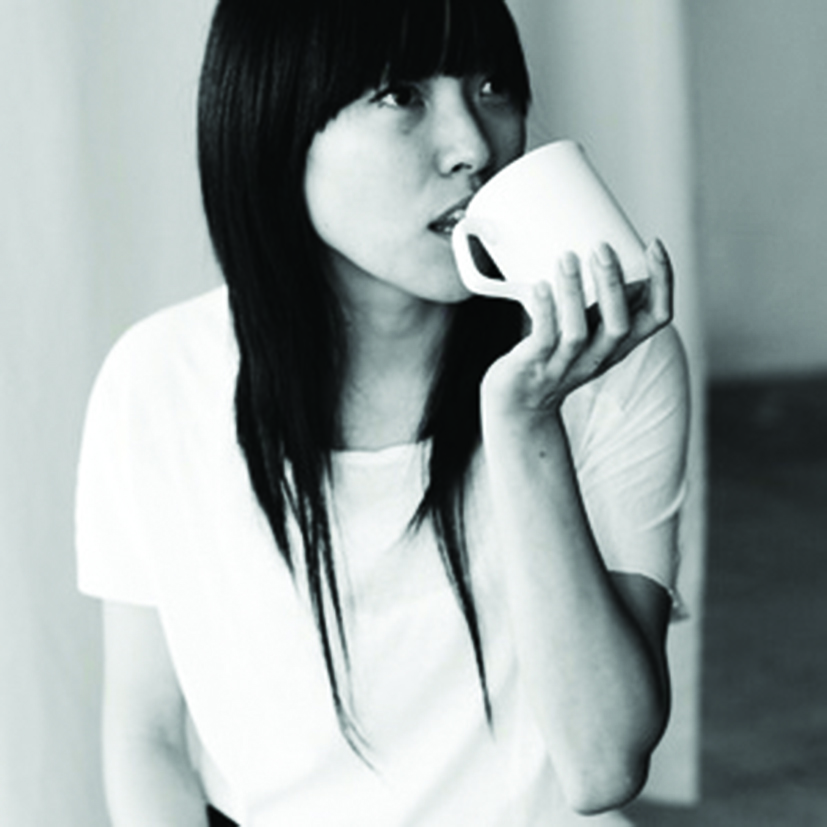 Suki Chan (born 1977) is a Hong Kong-born but London-based artist who has a body of work that uses light, moving image and sound to explore the physical and psychological experience of time and space. Her works are materialised in video, installation, mixed media sculpture and photographic forms, often through macro versus micro perspectives which she uses to represent the relationship between an individual and the collective.
Chow Chun Fai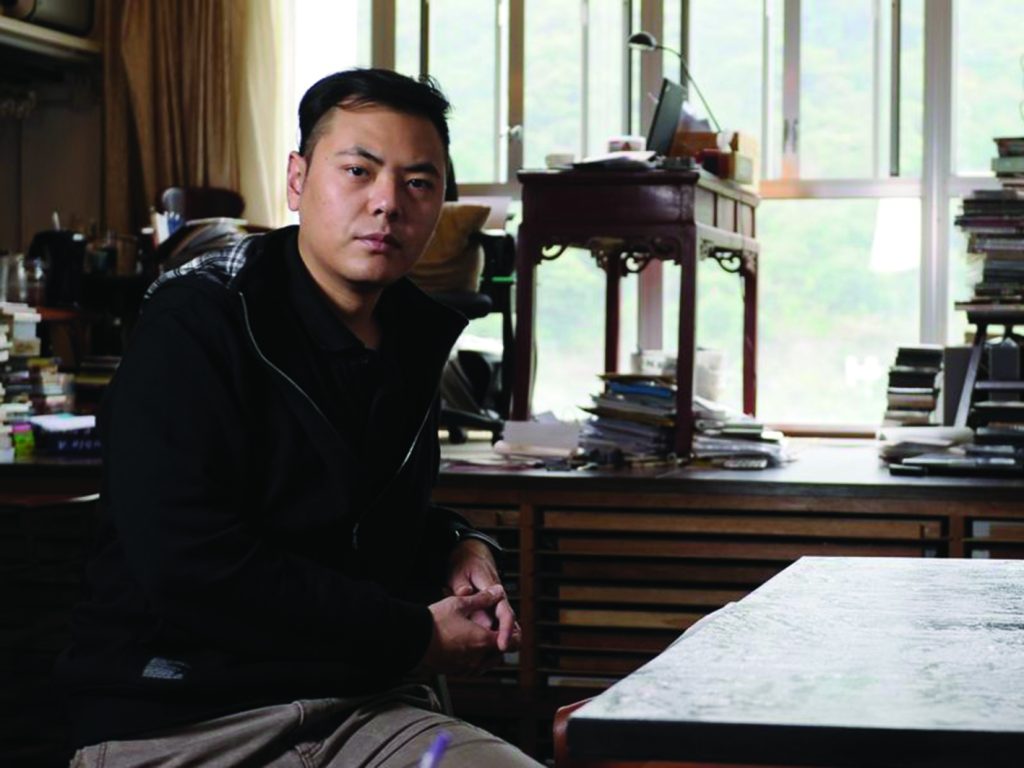 Born in 1980, Hong Kong-born and raised Chow Chun Fai is an artist specialised in performance art. He is a chairman of Fotanian Artist Village in Fo Tan and one of few artists actively engaged in politics in the city. His practice typically focusses on the socio-political environment in both virtual and real life forms, and as such, has become known for his evocative 'film paintings' and photo-montage, often playfully appropriating film narratives and classical canons of art history
La Belle Epoque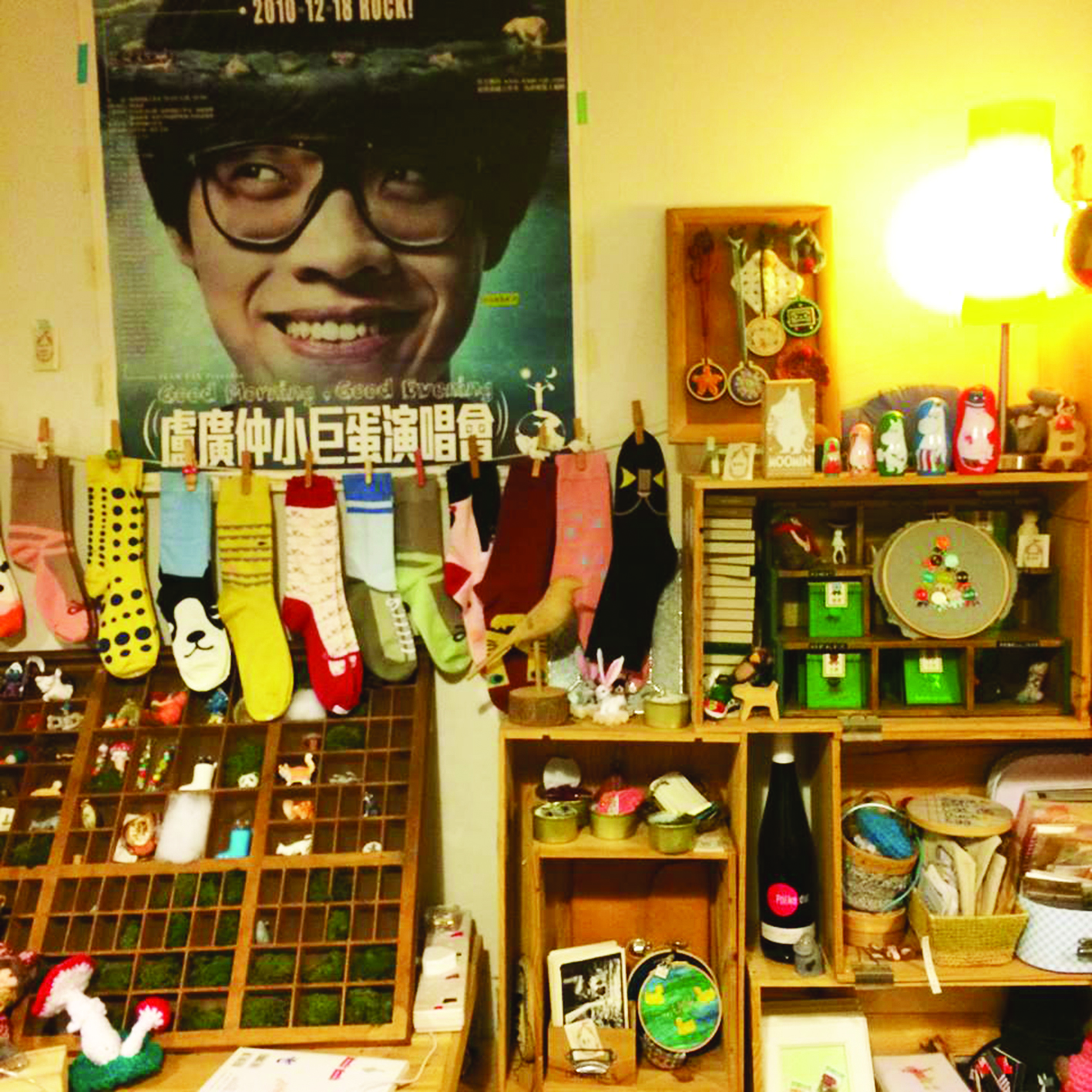 Zakka means "various things" in Japanese and refers to an aesthetic attitude of finding beauty in the mundane with an sensibility towards kitsch, retro and cute. La Belle Époque embodies this as a hub for Hong Kong's crafts community, selling handmade crafts and dispensing news about upcoming crafts events. This compact shop predominantly showcases local designers, with owners Billie Ng and Mary Cheung hand-picking each product.
G.O.D.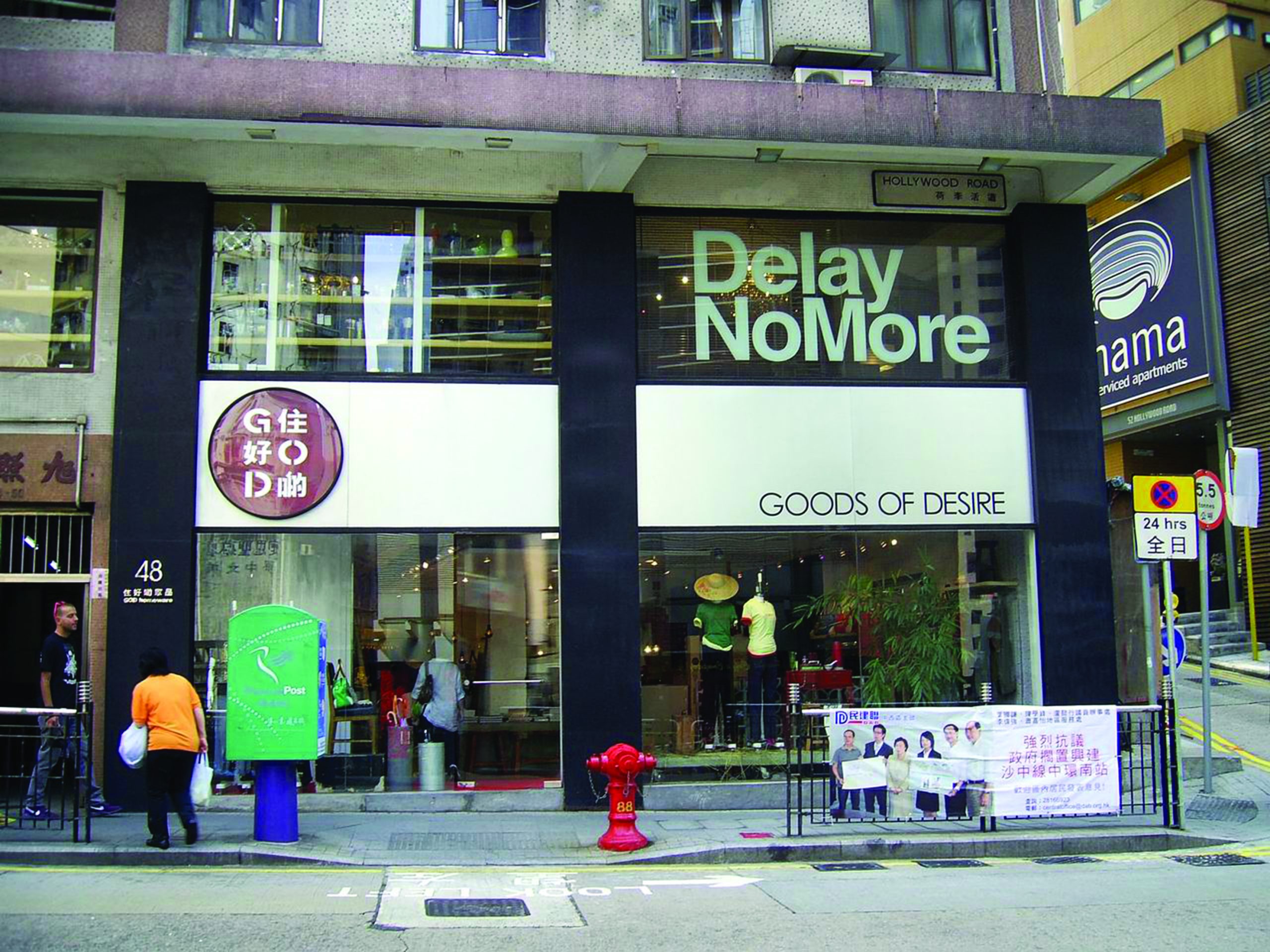 Short for Goods of Desire (or, "to live better" as the characters in the local dialect resemble) , G.O.D. largely features traditional Chinese design flipped on its head and reimagined to suit more modern times. Founded in 1996, it describes itself as "quintessentially Hong Kong" and is inspired by the vibrant culture of the dynamic city where East meets West and tradition meets the cutting edge. With humour and creativity, G.O.D. offers designs that turn everyday subjects into unique objects.
www.god.com.hk
Tel: +852 26730071
2-23 Carmel Road, Stanle
ABoDE Design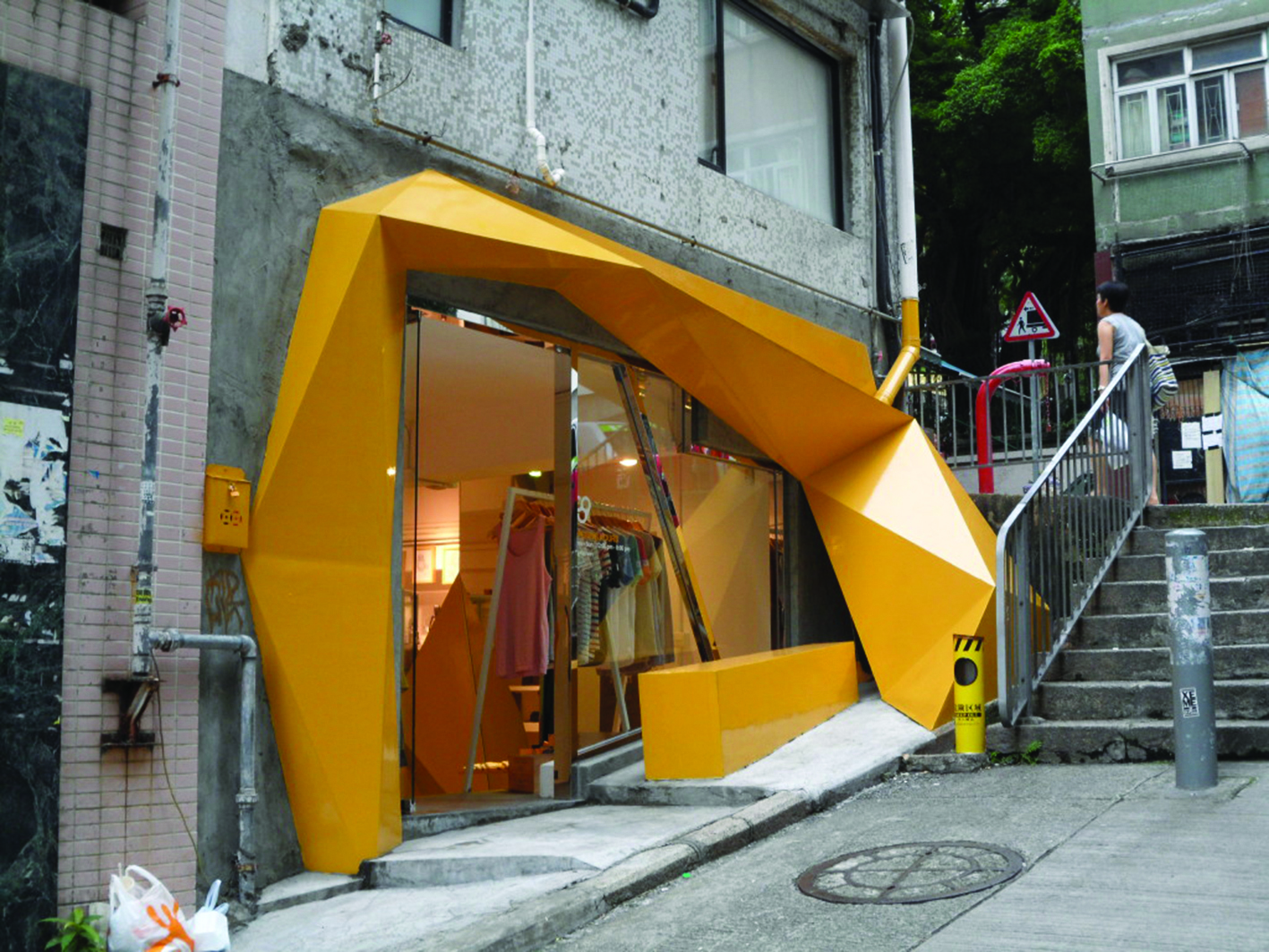 This interior decor and design store is hard to miss given its striking, architectural shop front. Not just a retail space, the clever team behind ABoDE Design offer interior design services as well as bespoke furniture to match their clients' whims and needs, saying it is "an expression of our passion to offer choice at the cutting edge of design and art that is, in essence, nature and pure for both branding business and home.
www.abodehk.com
Tel: +852 28588619
32-34 Tai Ping Shan Stree
Sheung Wan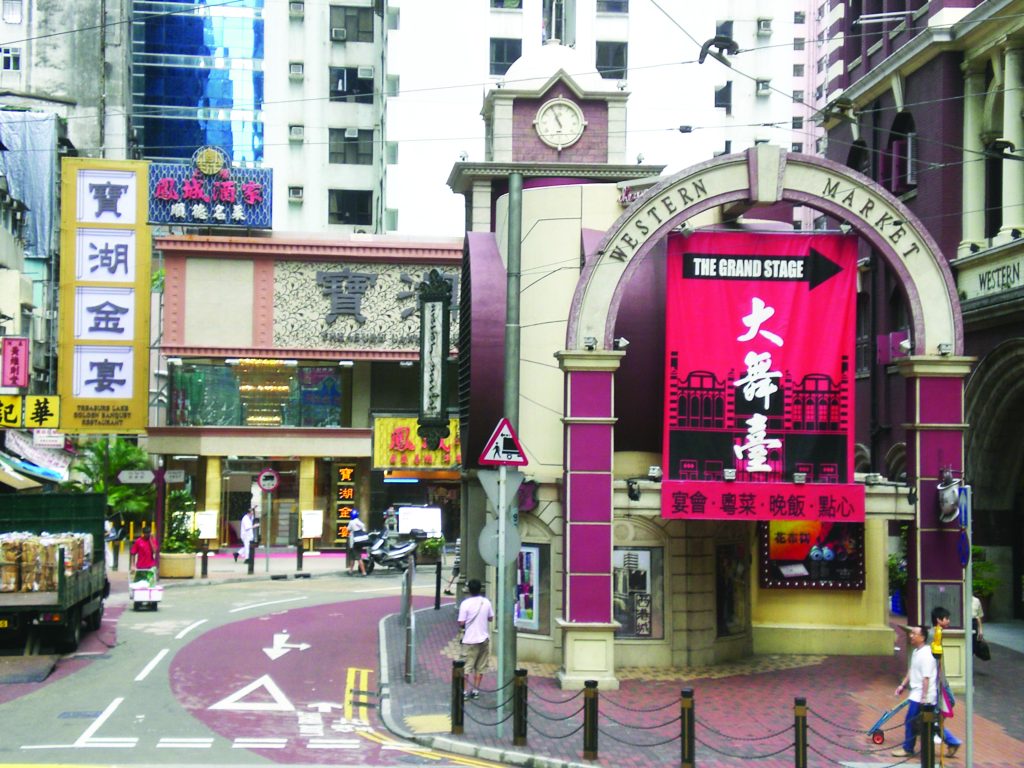 The area around Hollywood Road in the north-west of Hong Kong island (sometimes called SoHo and Noho) has become a full-blown "indie" boutique district, offering a refreshing change from the malls in the east. Aberdeen Street, Tung Street and Gough Street are lined with miniature brand-name stores, design studios and coffee shop, as well as the more obscure (visit Cat Street for Mao statues, funky jade pieces and retro teapots). The district is eclectic and hip, or in other words,has a shop for every aesthetic.
Man Wah
This traditional Cantonese dim sum restaurant in the Mandarin Oriental hotel boasts a breath taking panoramic view of the city, a rather lush interior and a Michelin star. Recommended dishes include the tiger prawn dumplings, beef tenderloin puff with black pepper sauce and the restaurant's self-named Man Wahstyle fried noodles.
www.mandarinoriental.com
Tel: +852 25220111
5 Connaught Road, Central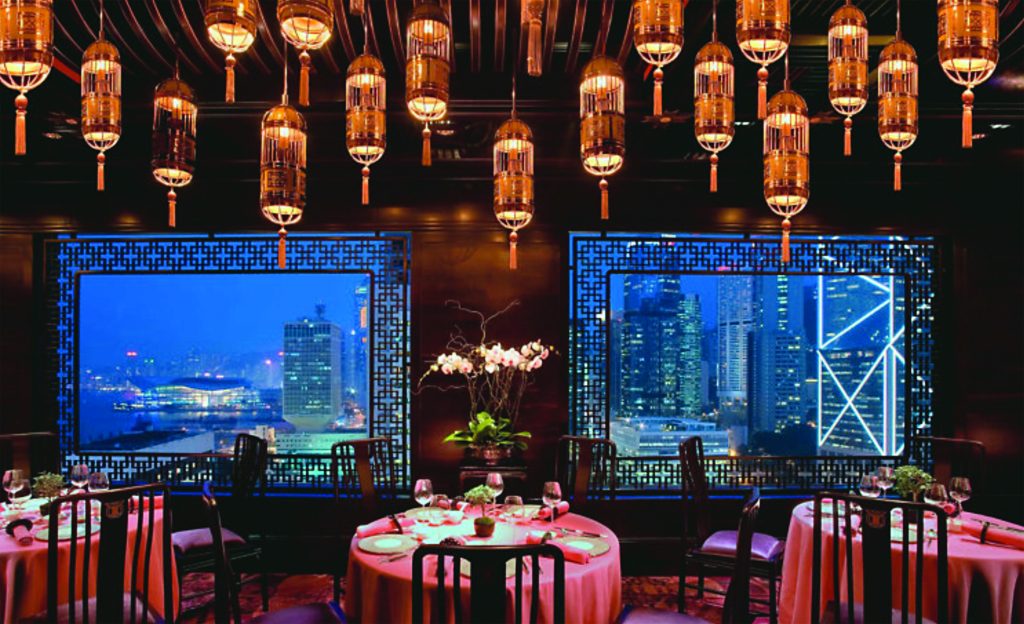 Ho Lee Fook
A new restaurant which recently opened in SoHo, Ho Lee Fook is making waves for its creative Chinese menu under Taiwanese head chef Jowett Yu. Conceptually an homage to the cha chaan tengs (teahouses) of mid-century Hong Kong, the restaurant takes traditional Chinese dishes and puts its contemporary, and global, spin on them. Try sampling the roasted short ribs with shallot kimchi and japaneo puree or the drunken clams in beer and Shaoxing wine.
www.holeefook.com.hk
Tel: +852 28100860
1 Elgin Street, Centra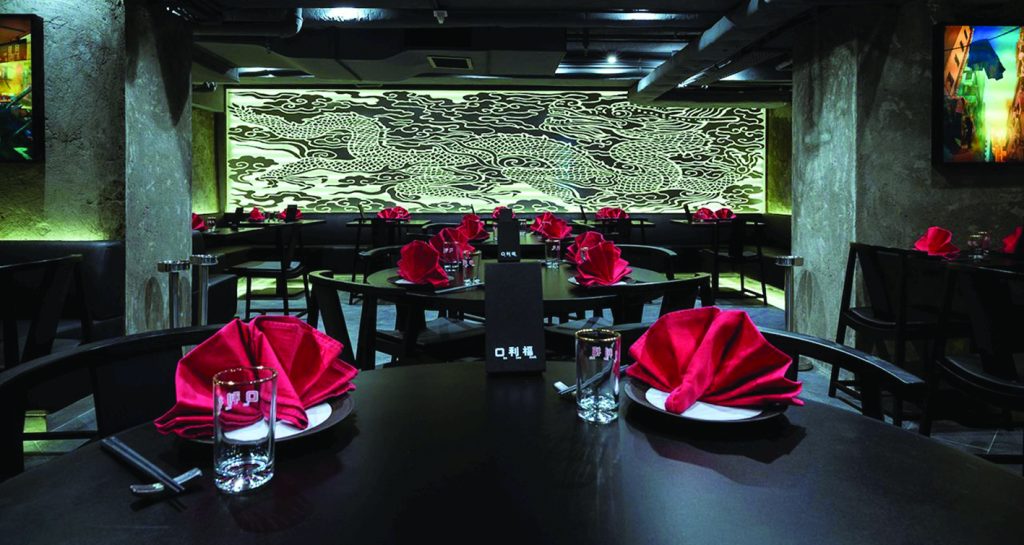 Po Lin Monastery
While Chinese fare may usually be more meat-heavy, there is an interesting and scenic option for vegetarians. On the island of Lantau is the Po Lin Monastery, which serves straightforward fare with exceptional views. You can reach this venue via the Nyong Ping cable car, which offers you a 360-degree vista. Following lunch, wander around the monastery grounds and take a walk to the Giant Buddha, the world's tallest outdoor seated bronze Buddha sculpture.
www.plm.org.hk
Tel: +852 29855248
Lantau Island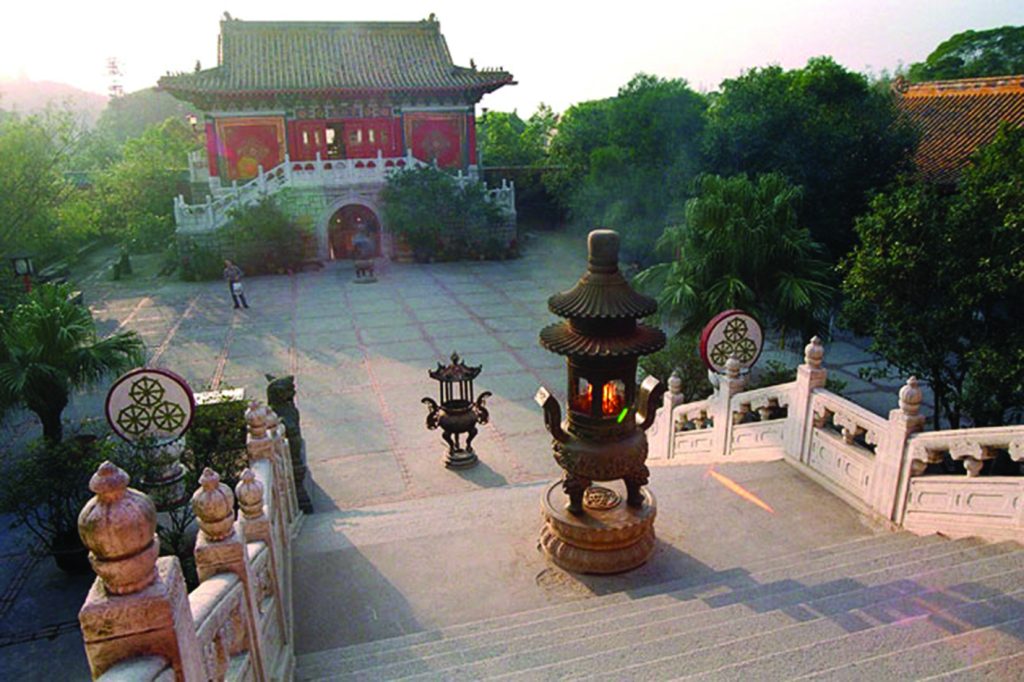 VEA
Helmed by chef Vicky Cheng, working alongside renowned Hong Kong mixologist Antonio Lai, VEA serves modern French cuisine in an eight-course tasting menu that changes weekly. The restaurant and lounge present each dish with its matching house cocktail on marble tabletops with bronze fittings. Favorites include the Pistachio Martini and the Parmesan Truffle Fries – and they are generous with the truffle.
www.vea.hk
Tel: +852 27118380
198 Wellington Street, Central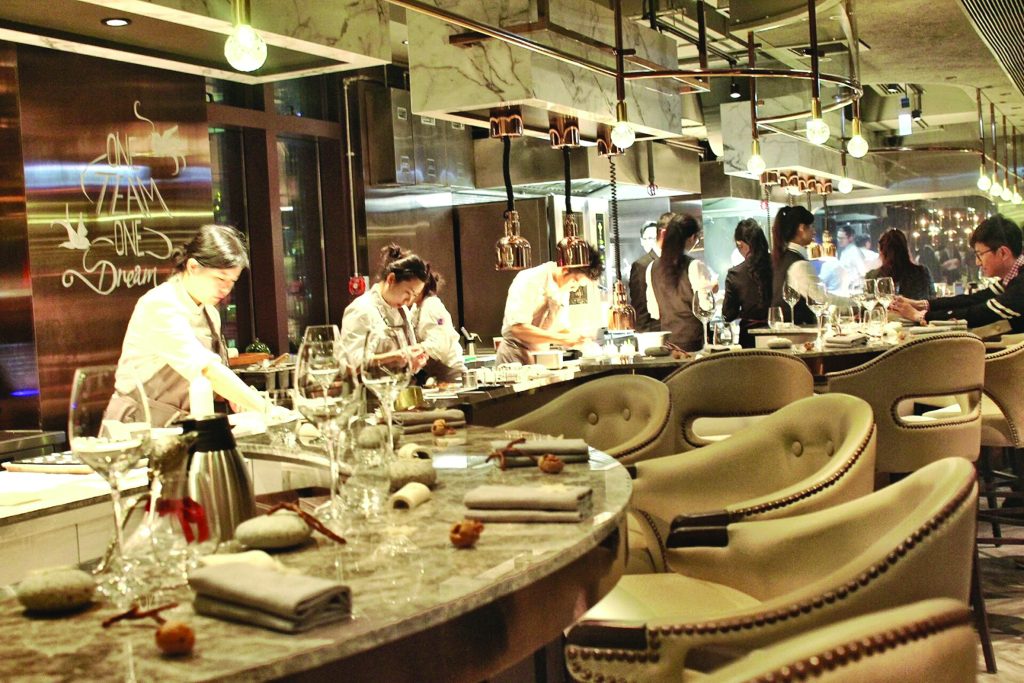 The Cordis at Langham Place
Located in the densely populated area of Mongkok, this 5-star hotel has a fresh, soothing and luxurious interior. It also displays a collection of over 1500 pieces of contemporary Chinese art, offers a 2-Michelin star Chinese restaurant and an unbeatable central location just steps away from the heart of the city.
www.cordishotels.com
Tel: +852 35523388
555 Shanghai Street, Mongkok, Kowloon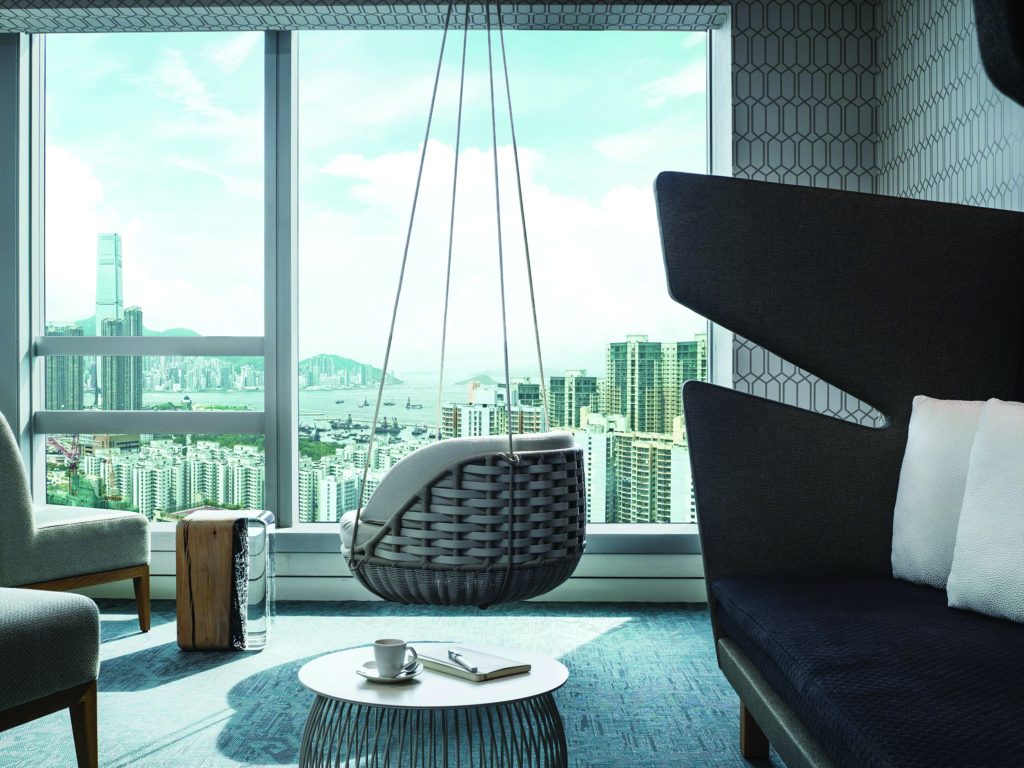 Hotel Indigo
Positioned in an excellent area for exploring an authentic part of Hong Kong, this property fuses local flavor with a dose of city slickness. The new hotel fills a gap in Hong Kong's accommodation options, by positioning itself between budget and over-the-top decadence. But this hotel is not without of it's own accolades: it won a major architectural award for Best Hotel in 2013.
www.hotelindigo.com
Tel: +852 39263888
246 Queens Road East, Wanchai

Landmark Mandarin Oriental
This boutique hotel describes itself as an urban sanctuary located in an exclusive shopping mall in the heart of the city that packs a serious punch in style and food. Built to resemble a yacht, it also incorporates several elements of the fashion industry, such as a separate Dior showcase entrance for VIP guests and a two-floor spa, indicative of its focus on exclusive and discreet special treatment.
www.mandarinoriental.com
Tel: +852 21320188
15 Queens Road, Central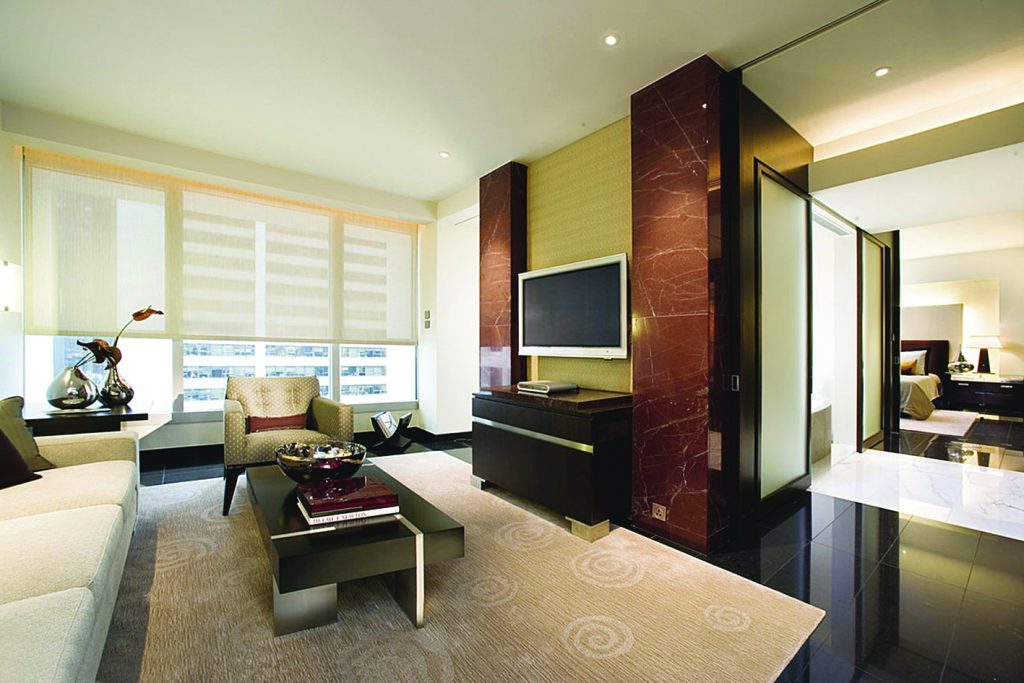 The Peninsula
This iconic and ultra-luxury hotel overlooks the Victoria Harbour and is the oldest in Asia, having been built in 1928 and nicknamed the "Grande Dame of the Far East." It famously possesses a fleet of 14 bespoke Rolls-Royce Phantoms and, as a reminder of the strong culture and tradition of its home, two Chinese lions and door gods painted on the building to protect against evil spirits.
www.peninsula-hk.grandluxuryhotels.com
Tel: +852 29202888
Salisbury Road, Kowloon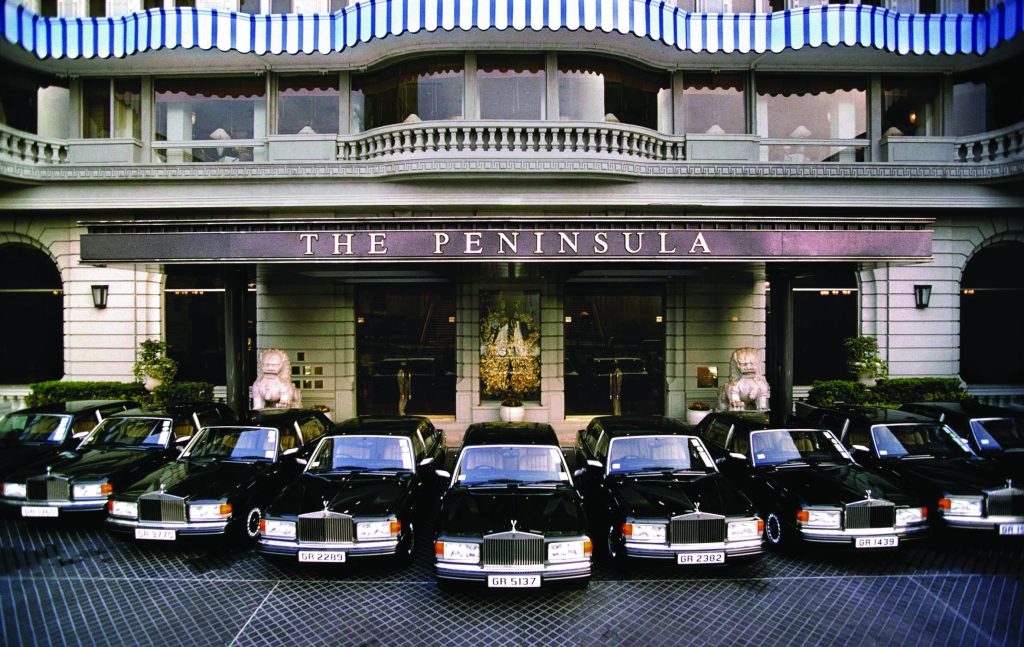 HONG – KONG
The travel guide for exploring the
ecstatic beauty of HONK-KONG.