Murat Germen, Mustafa Hazneci, Akya Photography, Melis Terzioğlu, Esra Eczacıbaşı, Ayda Elgiz, Haldun Dostoğlu, Eda Berkmen, Yeşim Turanlı, Eda Derala, Üstüngel İnanç, Katy Green, Sylvia Kouvalis, Daryo Beskinazi, Yasemin Elçi, Kerimcan Güleryüz, Arzu Komili Baştaş, Hera Büyüktaşçıyan, Selin Tara, Elvan Kimsesizoğlu, Eren Butler Bayer, Suzan Serez, Melike Şafak and the teams of Sakıp Sabancı Museum, Arter, SALT, Autoban, IKSV Design Shop, Mangerie, Four Seasons, Georges Hotel and House Hotel.
Istanbul Modern
The city's first privately owned museum that focuses on Modern and Contemporary art was converted from a warehouse on the old Istanbul docks. With Turkish as well as international artists in its permanent collection, one of the museum's most important missions has been the showcase of Turkish fine art from the 19th century to the present day. Istanbul Modern has presented numerous exhibitions – from the retrospectives of Sarkis, Kutluğ Ataman and Burhan Doğançay to collaborations with London's Design Museum and the Benaki Museum.
www.istanbulmodern.org
Tel: +90 2123347300
Meclis-i Mebusan Cd, Karakö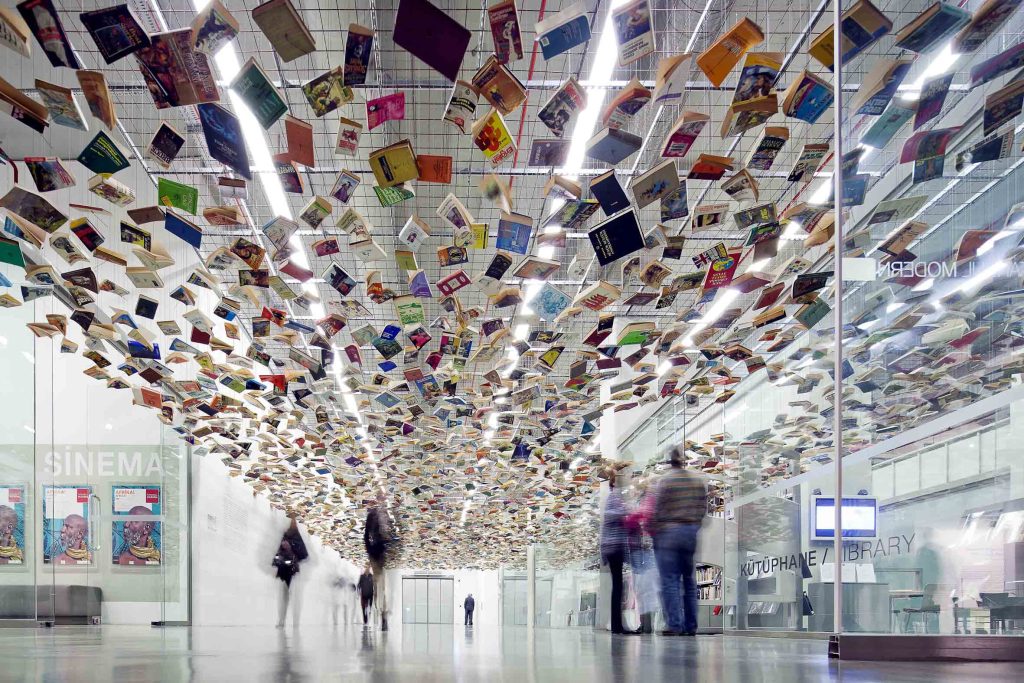 Sakip Sabanci Museum
Sakıp Sabancı's namesake museum was where the tycoon and philanthropist lived until 1998 when the house was donated to Sabancı University and transformed into a museum in 2002, which houses the patron's Ottoman and Turkish paintings, statues and calligraphic pieces. With the guidance of museum director Dr Nazan Ölçer, the versatile annexes of the new building have welcomes a number of blockbuster shows, from Monet, Kapoor and Miró to historical exhibitions such as From Byzantion To Istanbul: 8000 Years Of A Capital. Spare some time to stroll around the grounds and have a bite on the terraces of Muzede Changa.
www.Sakipsabancimuzesi.org
Tel: +90 2122772200
Sakıp Sabancı Caddesi No:42, Emirgan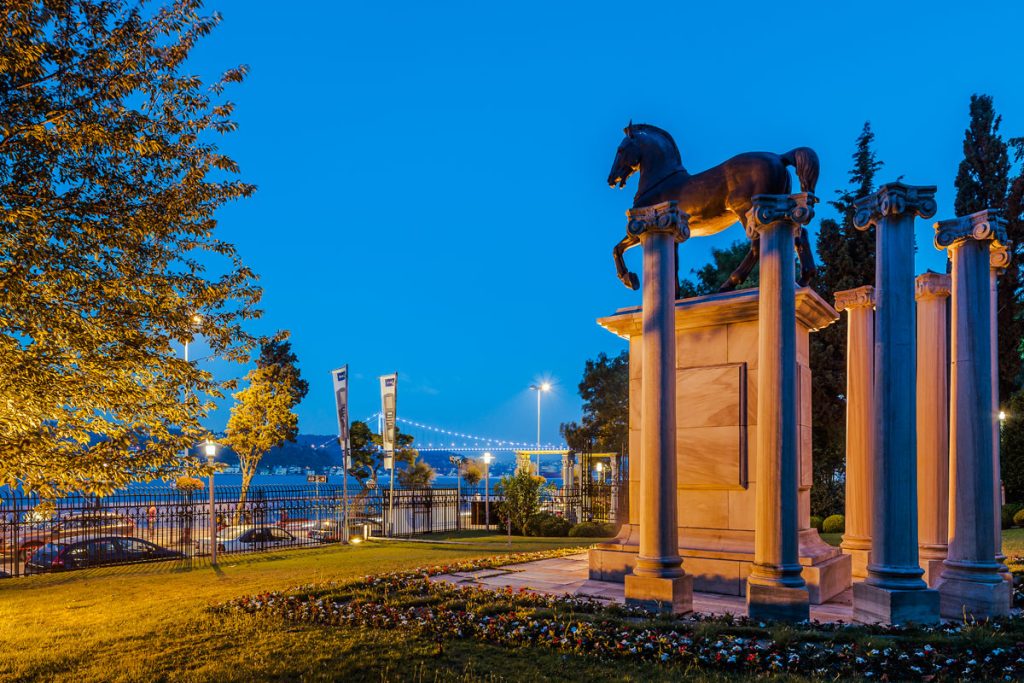 Elgiz Museum
Founded by Turkish art patrons Can and Sevda Elgiz, this museum is home to the couple's Contemporary art collection and is located at the heart of Istanbul's business district in Maslak. Two of Turkey's earliest collectors to take a sincere interest in international Contemporary art, with this institution, the Elgiz's aim at developing this genre in Turkey through various exhibitions and programs. Call beforehand to book a comprehensive tour of the collection.
www.elgizmuseum.org
Tel: +90 2122902525
Meydan Sokak Beybi Giz Plaza B Block, Maslak

Istanbul Museum of Archaeology
Founded in the 19th century by Orientalist art Master Osman Hamdi Bey, this museum houses one of the world's most important collections of antiquities. In addition to the main building, the complex is also home to the Museum of the Ancient Orient and the Tiled Köşk, where some of the most beautiful examples of Ottoman ceramics can be found. One of the museum's biggest perks: the garden turns into a stunning concert space during the Jazz Festival in the summer. Raul Midon and The Stanley Clarke Band are just a few of the artists that have graced this incredible stage.
www.istanbularkeoloji.gov.tr
Tel: +90 2125207741
Alemdar Caddesi, Cankurtaran Mahallesi, Fatih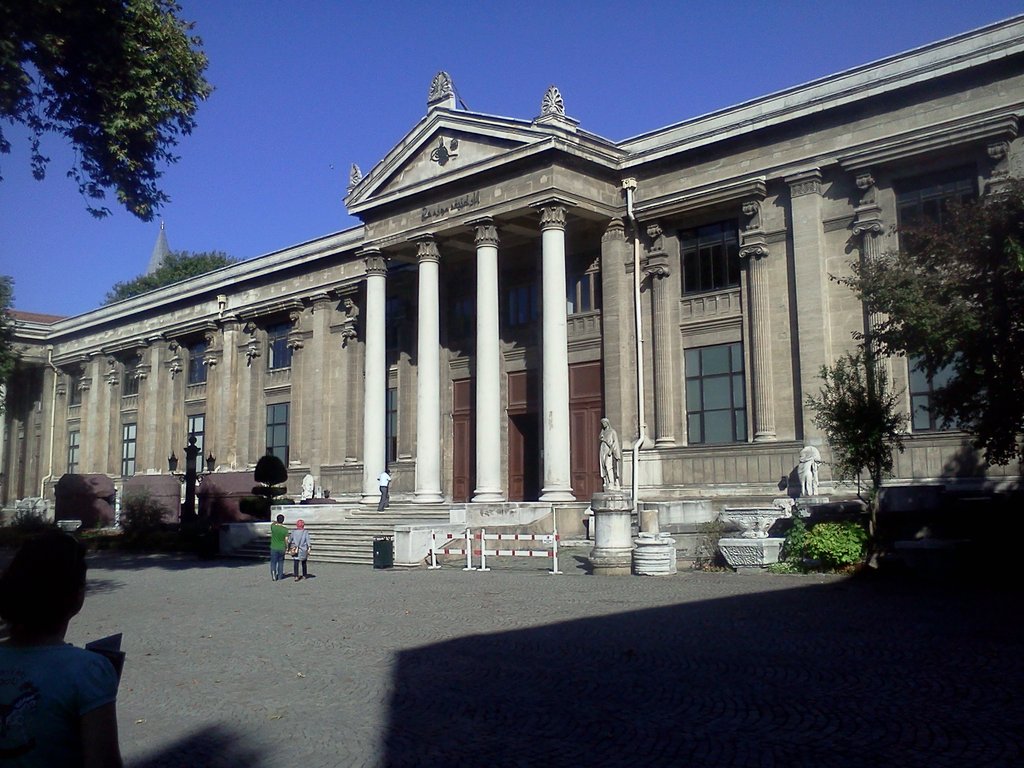 Arter
An initiative of the Vehbi Koç Foundation (VKF), Arter has been pushing the envelope on the Contemporary art circuit since 2010. Situated on İstiklal Street, the gallery has been providing a platform of visibility and careful curation for some of the most interesting art produced globally. Particularly noteworthy was the space's opening exhibition, wittily called Starter, curated by Rene Block and comprising 150 works from the VKF collection. In addition to shows such as The Roving Eye: Contemporary Art From Southeast Asia, other recent exhibitions include a solo by Turkish video and photo artist Ali Kazma.
www.arter.org.tr
Tel :+90 2122433767
İstiklal Caddesi No:211, Beyoğlu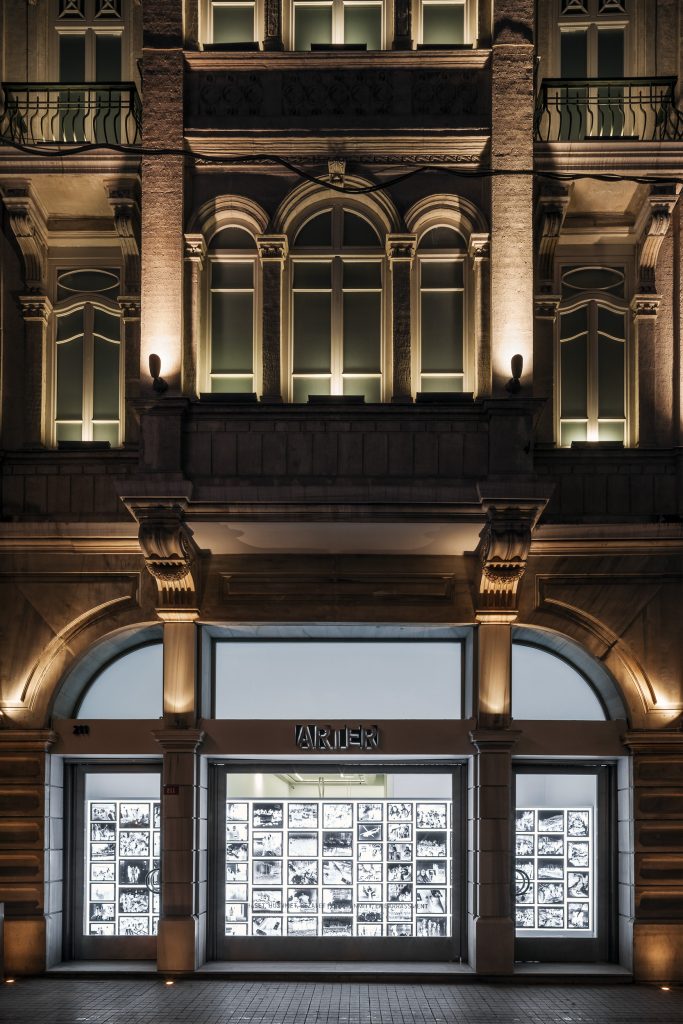 Galeri Nev
Located in the famous Misir Apartments on Istiklal Street, this space is a must-see. Founded a little over two decades ago, Galeri Nev is a major keystone in the development of Modern and Contemporary Turkish art. Under the direction of Haldun Dostoğlu, the gallery has nurtured the careers of internationally recognized Turkish artists such as Alev Ebuzziya, Canan Tolon and Nazif Topçuoğlu.
www.galerinevistanbul.com
Tel: +90 2122521525
İstiklal Caddesi
No:163, Beyoğlu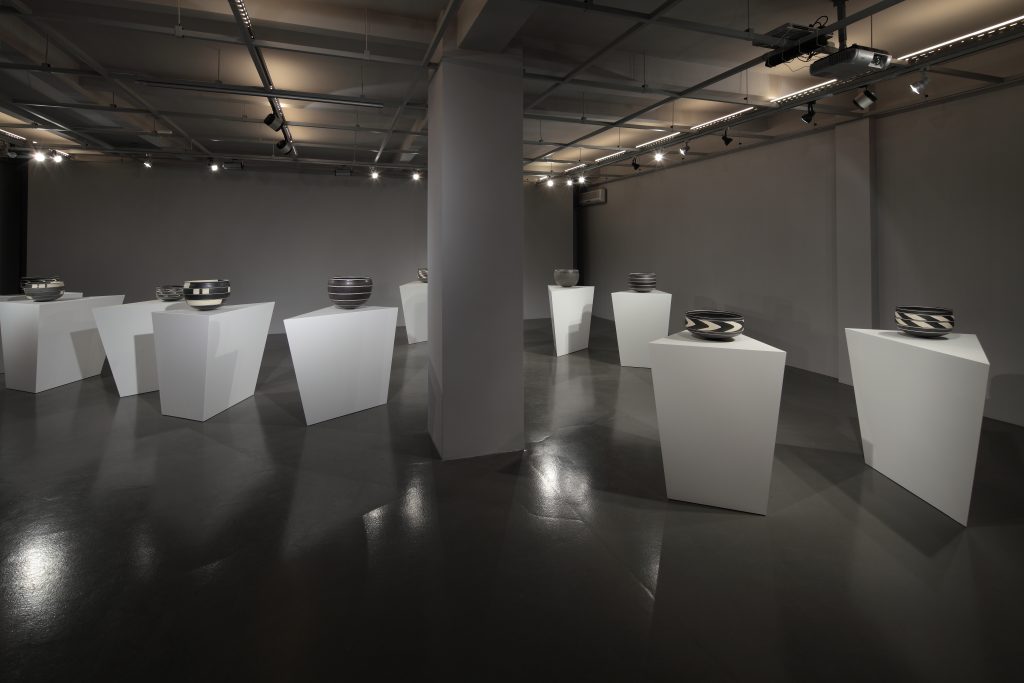 Galerist
Artists such as Taner Ceylan and Haluk Akakçe launched their careers through Galerist, which was first established by Murat Pilevneli in the early 200os. Since then, the space has undergone some major restructuring and is now owned by art collectors, Taha Tatlıcı and Melda Tabanlıoğlu. Galrist's current strategy of focusing on both emerging and established artists has brought together an interesting dynamic from the up-and-coming hyperrealist Rasim Aksan to the super-edgy and fascinating conceptual artist Nil Yalter.
www.galerist.com.tr
Tel: +90 2122521896
Meşrutiyet Caddesi No:1,
Asmali Mescit Mahallesi, Beyoğlu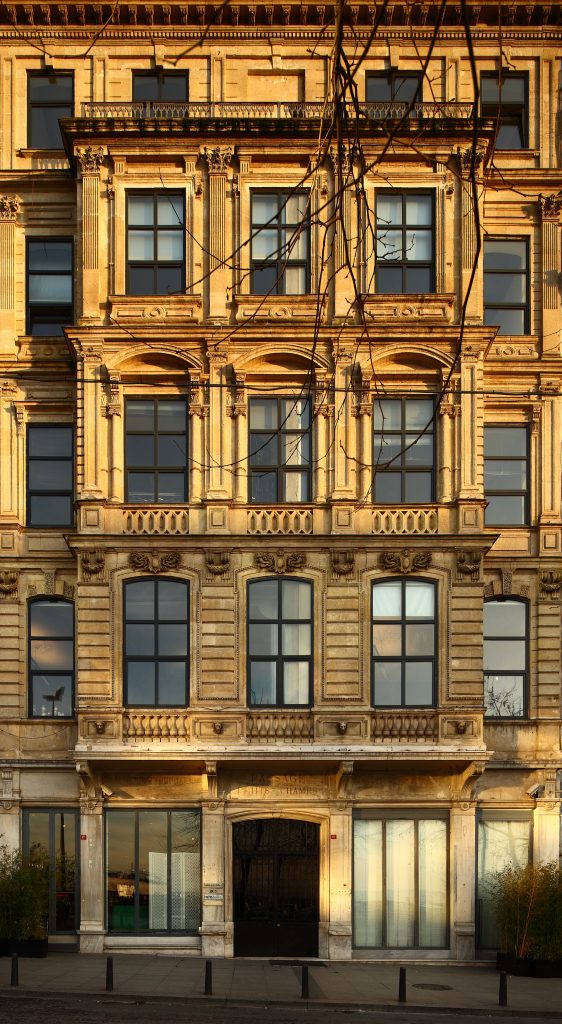 Pi Artworks
Yeşim Turanlı's Pi Artworks has been instrumental in the development of Contemporary Turkish art over the past decade, both locally and internationally, especially with Pi's new London space in the middle of the bustling Fitzrovia. Some of Pi's most memorable shows in recent years include those of Gülay Semercioğlu, Mustfa Horasan and Susan Hefuna.
www.piartworks.com
Tel: +90 2122937103
İstiklal Caddesi No:163/4,
Beyoğlu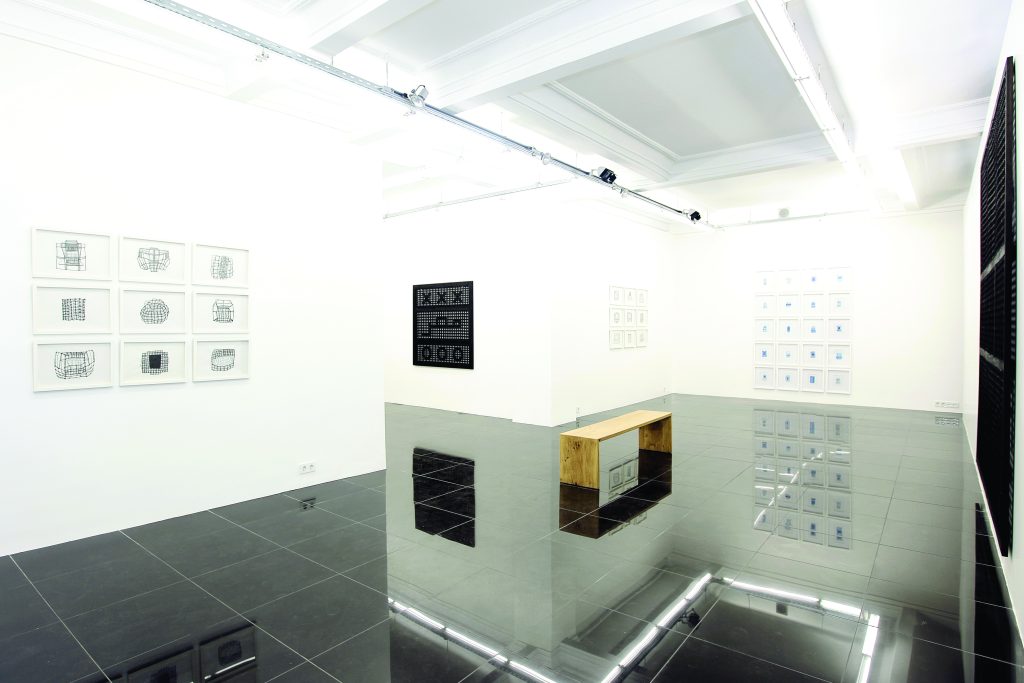 Rampa
When it comes to established Contemporary Turkish artists, Rampa, on the beautifully renovated Akaretler Row Houses is the first to come to mind. With its massive main gallery, the gallery provides a rare opportunity for large-scale projects and installations. Rampa's impressive roster of artists includes names such as Erinç Seymen, Nilbar Güreş and Gülsün Karamustafa. In spite of its young age, the gallery is a regular at the Frieze Art Fair.
www.rampaistanbul.com
Tel: +90 2123270800
Şair Nedim Caddesi No: 21a,
Akaretler, Beşiktaş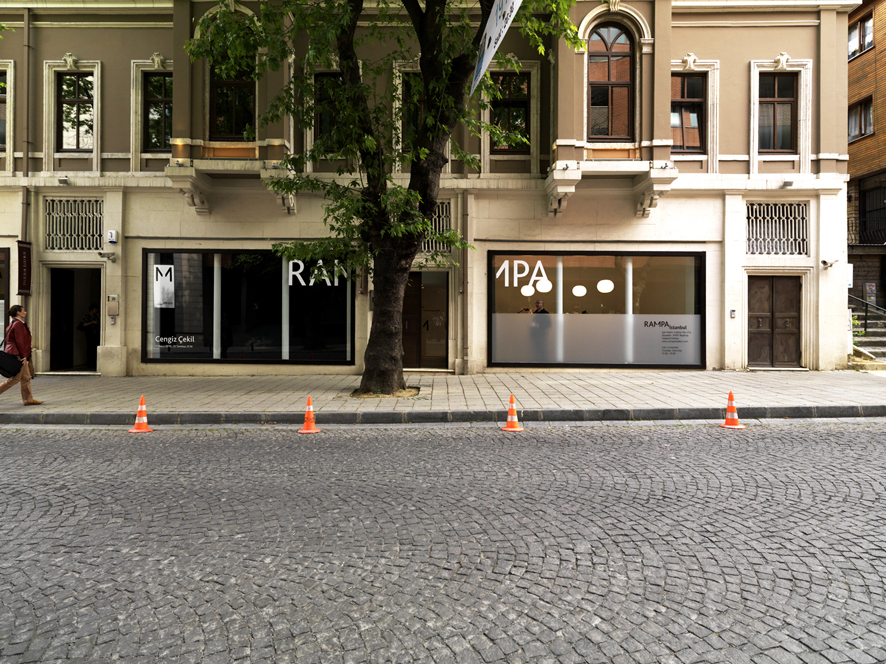 Rodeo
This space is the first singular – and international – effort to represent Turkish artists in Turkey by Sylvia Kouvali, back in 2008 during the Turkish art boom's early days. Kouvali's discerning eye has translated into every exhibition carrying with it her sensitive and lyrical taste. Rodeo has recently opened a branch in London with a joint exhibition by Banu Cennetoğlu and Tamara Henderson. Other noteworthy artists represented by the gallery include Emre Huner, Eftihis Patsourakis and Apostolos Georgiou.
www.rodeo-gallery.com
Tel: +90 2122935800
Siraselviler Caddesi 49/1, Yeni Hayat
Apt, Taksim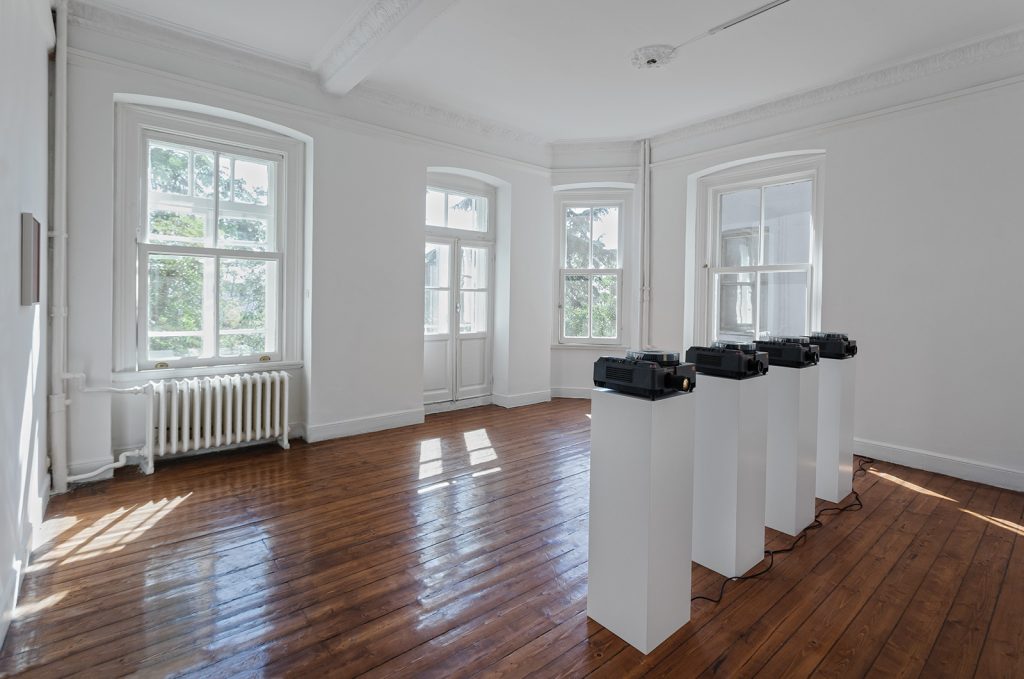 Salt
A cross-disciplinary initiative founded by Garanti Bank, SALT offers exceptional exhibitions, research opportunities and educational open houses, branching across fine art, architecture, urbanism, design and social and economic history. The two beautifully renovated buildings in Beyoğlu and Galata have been home to such crowd-pleasers as Christian Marclay's award-winning The Clock from the 54th Venice Biennale and Gülsün Karamustafa's stunning retrospective concurrent with the Istanbul Biennial in 2013. The initiative has also hosted a number of thought-provoking exhibitions delving into the identity of Istanbul and Turkey, such as the Ali Saim Ülgen archives and Summer Homes: Claiming The Coast in 2014.
www.saltonline.org
Tel: +90 2123342200
Banka Sokak No:11, Arap Cami Mahallesi, Galata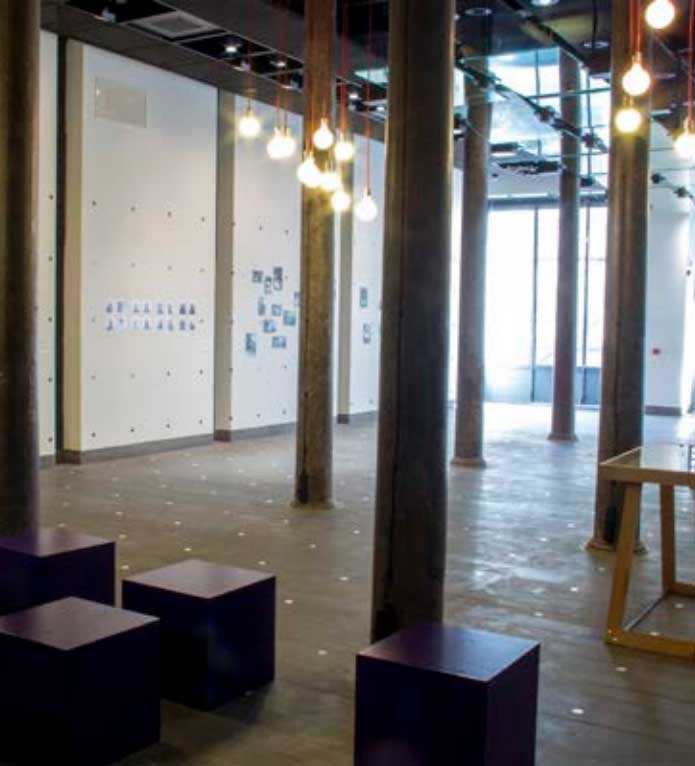 X-Ist
Situated in the chic district of Nişantaşı – a hub of Contemporary art and high fashion in Istanbul – X-ist has been representing young and mid-career Contemporary artists since its inception. Ansen, Ekin Saçlıoğlu and Ali Elmacı are among those in X-ist's exciting roster. In addition to Turkish artists, the gallery works with a number of international artists, mainly in photography. Of particular note was last summer's stunning Helsinki School of Photography show curated by Timothy Persons.
www.artxist.com
Tel: +90 2122917784
Abdi İpekci Caddesi, Kaşıkçıoğlu Apt.
No: 42 D.2, Nişantaşı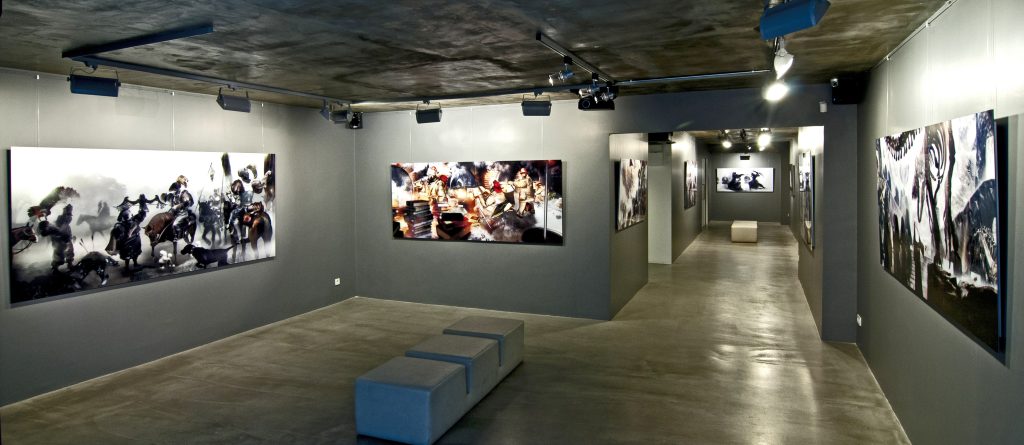 Mehmet Güleryüz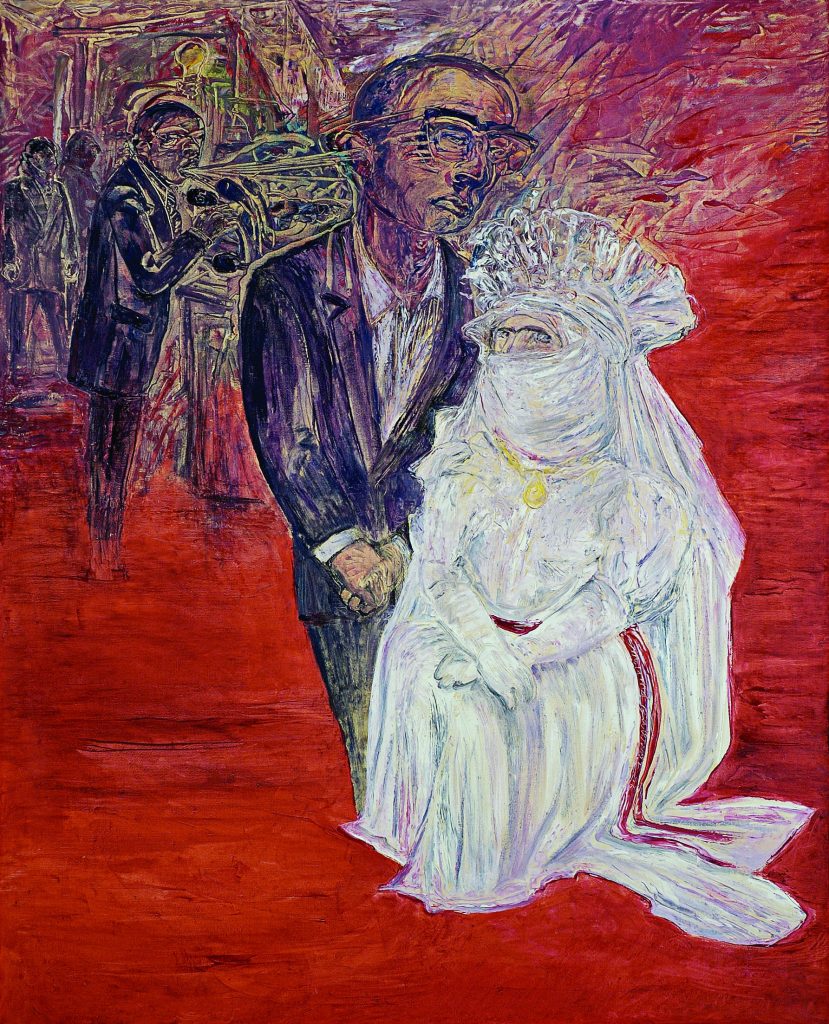 His figurative works are edgy, current and relevant to the social and political state of affairs – and always extraordinarily perceptive and dynamic. A Modern Master who has earned himself a special place in the art scene in Turkey with his expressive and ironic style, Mehmet Güleryüz has, over the past six decades, proven to be a true virtuoso of painting. His December 2014 retrospective at Istanbul Modern – slated as a milestone of Turkish Contemporary art – comprised over 200 works. Güleryüz is represented by The Empire Project.
Hera Büyüktaşçıyan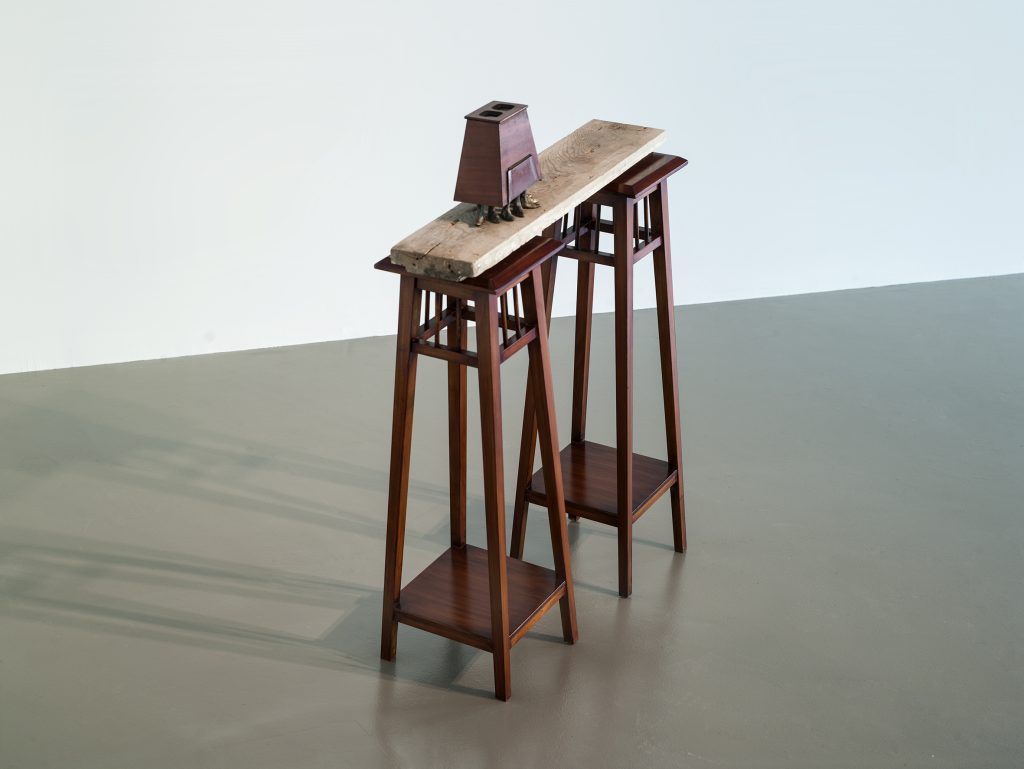 One of the most exciting young artists in the Turkish art arena in recent years, Büyüktaşçıyan is a member of the minorities in Istanbul and is concerned with constructing a relationship between identity, memory, space and time. Her work ranges from drawings and mobile sculptures to video and draws attention to the issues of destruction, isolation and alienation as a result of urban transformation. Her recent book The Land Across The Blind also conveys how Büyüktaşçıyan's works are poetic, delicate and complex commentaries on memory, life and survival in Istanbul.
Gülsün Karamustafa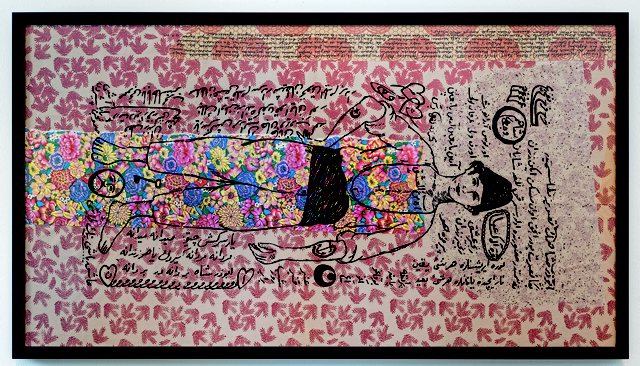 One of the visionaries of Turkish Contemporary art, Karamustafa's artistic language is one that she has continued to use in various media since the 1980s. Imprisoned for six months after the military coup in 1971, she is a poetic commentator of sociopolitical developments. Her work often uses elements of popular culture in expressing the personal implications of social developments of the past 30 years, from immigration to the clash of cultures and gender identities, to the resulting absurdities in everyday life. Karamustafa is represented by Rampa Gallery.
Autoban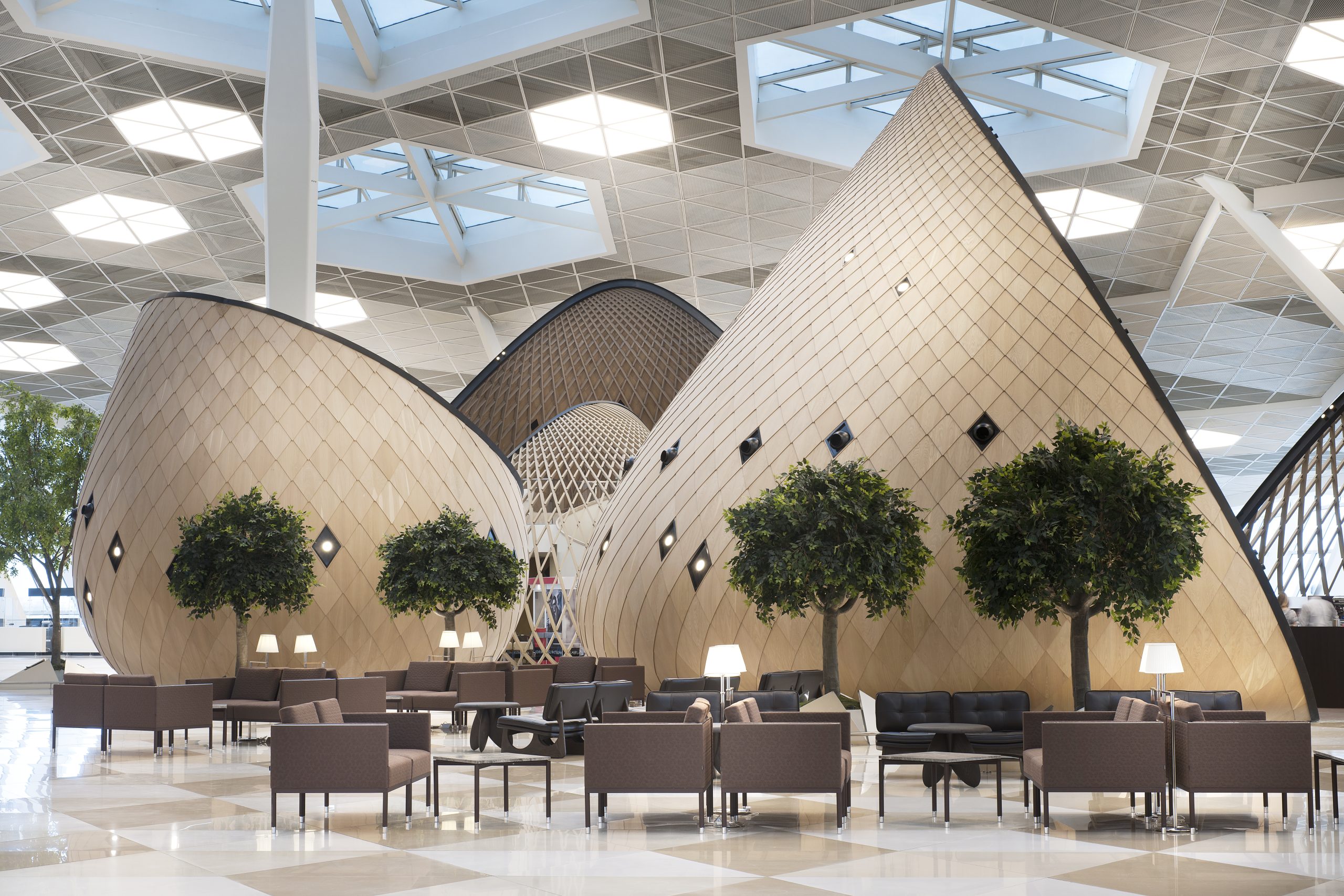 It is fair to say that Autoban's work has redefined Istanbul's cityscape through various public space projects as well as residential homes. This internationally renowned design studio was founded in 2003 by Seyhan Özdemir and Sefer Çağlar. Autoban works across architecture and interiors, product and experiential design, and has built a strong reputation for experimentation, craftsmanship and smart design. Elements of minimalism, early to mid-century design influences and rich materials fuse together and characterize their style.
What is your favorite neighborhood in Istanbul?
The old neighborhoods of the Old City – the places where you can travel with a Vespa.
Where do you eat?
For lunch, we go to Gram and Comedus, which are both very close to our studio. For dinner, it is either Karaköy Lokantasi or Münferit.
Where is the best place to stay?
The House Hotel Nişantaşı and the Bosphorus Palace Hotel on the Asian side.
What is a must-have item to live here?
A Vespa, a pair of comfortable walking shoes and a tube card.
Where do you go to experience art and design?
SALT, Istanbul Modern, Sabancı Museum and Arter, as well as Gallery Nev and X-ist.
What inspires you in Istanbul?
The streets, Mercan Yokusu and the streets of Balat in particular. The contrasts of city life, the unusual possibilities…
www.autoban212.com
Studio Tel: +90 2122438641
Meşrutiyet Caddesi No: 99/1 Tepebaşı Gallery Tel: +90 2122369246
Süleyman Seba Caddesi No: 16-20 Akaretler, Beşikta
IKSV Design Shop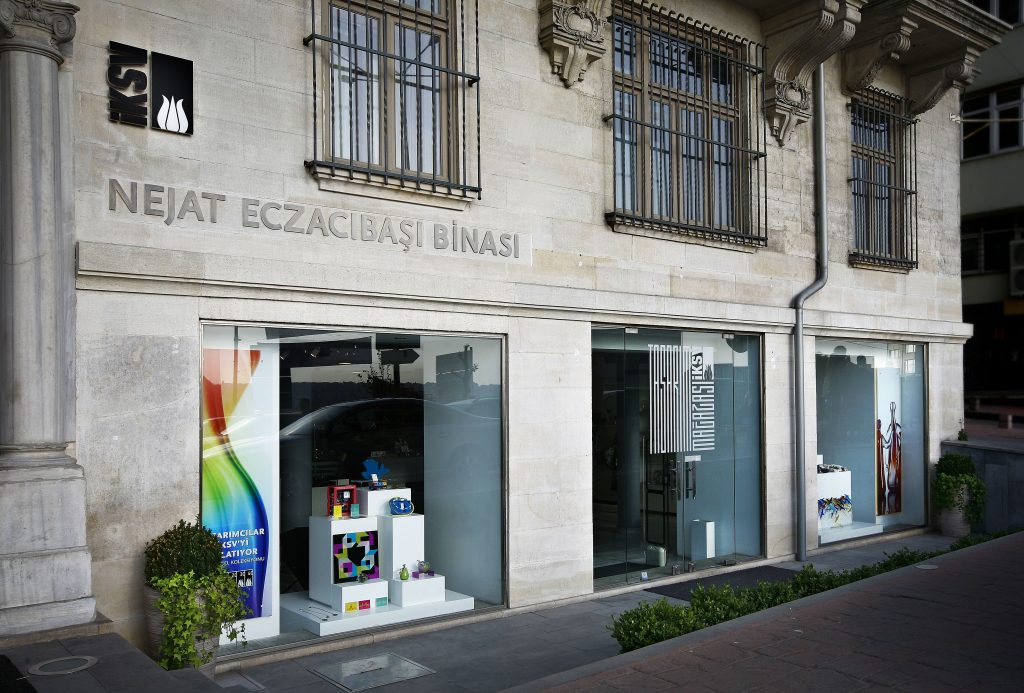 The Istanbul Culture and Arts Foundation (IKSV) organizes preeminent events such as the Istanbul Biennial, the Design Biennial, the Jazz Festival and the Turkish Pavilion at the Venice Biennale. The best place to catch a glimpse of Turkish design is at the IKSV Design Shop, which offers a selection of limited edition pieces by well-known artists, young Turkish designers, as well as a collection from the MoMA Design Store.
www.iksvtasarim.com
Tel: +90 2123340830
Nejat Eczacıbaşı Binası, Sadi Konuralp Caddesi No:5 Şişhane
Can Oba
This little jewel near the old town is one of the hottest places in town, so much so that you may need to call a month in advance to make a reservation. It's worth the wait though! This spot in the backstreets of Sirkeci serves the most amazing dishes, all fresh from the market. Michelin-star Chef Can Oba, having worked in Europe for many years, serves delectable scallops. Gourmet Vedat Milor calls Can Oba 'the restaurant that befits Istanbul'.
www.facebook.com/CanObaRestaurant
Tel :+90 2125221215
Hocapaşa Hamamı Sokak No:10, Hoca Paşa
Mahallesi, Sirkeci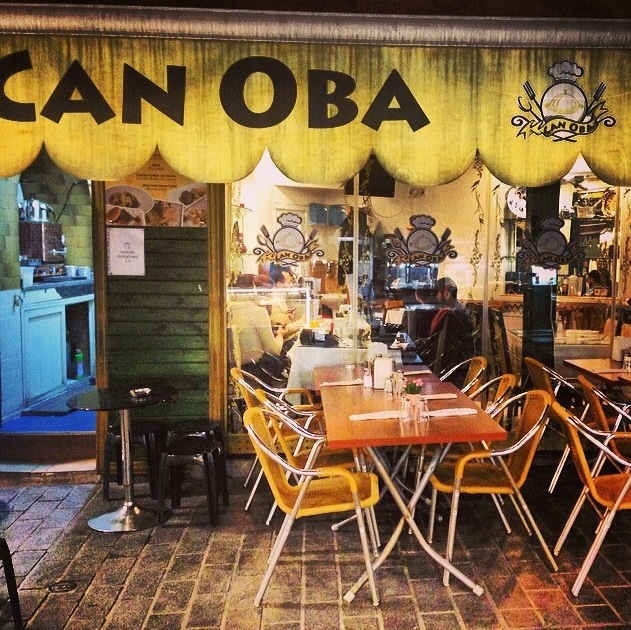 Mangerie
Tucked away on the fourth floor of an apartment building, Mangerie has been a hot spot for hip Istanbulites for a decade. Boasting a panoramic view of the Bosphorus and a cosy atmosphere complete with wooden floors and jazz music, Mangerie has also been a chilled-out, intimate favorite for everything from weddings to baby showers. Great for breakfast – don't miss out on the Eggs Benedict – or a glass of wine in the afternoon.
www.mangeriebebek.com
Tel:+90 2122635199
Cevdet Paşa Caddesi
No:69, Bebek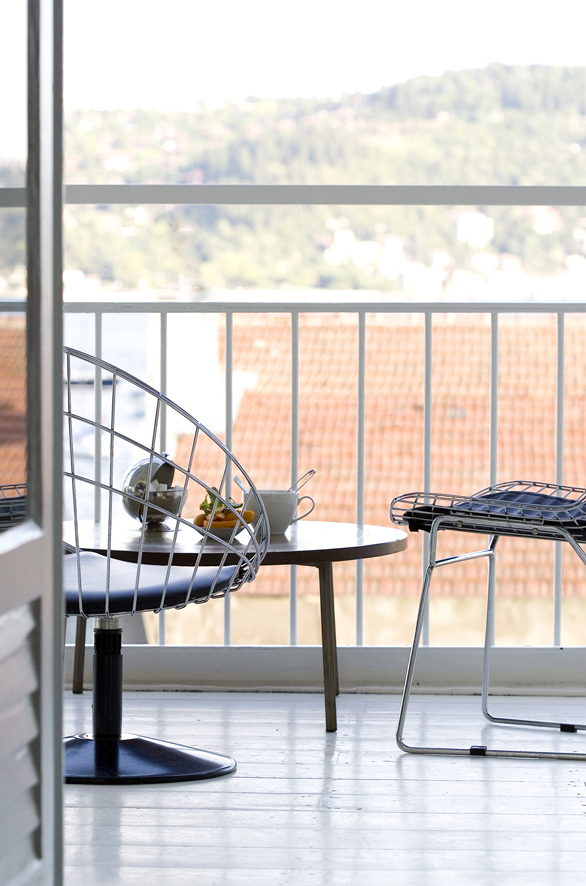 Yeni Lokanta
Meaning 'new restaurant', Yeni Lokanta is a casual, comfortable little hangout in Beyoğlu, where Chef Civan Er gives local tastes a new touch – a culinary version of a grandmother's delicious cooking! Stone oven aside, the menu comprises a range of seasonal dishes and permanent favorites. Some picks: spicy Antep sucuk served with walnuts and barlotti bean puree, olive oil-braised seabass served with zucchini salad and kadayıf fritted with ice-cream and honey.
www.lokantayeni.com
Tel: +90 2122922550
Kumbaracı Yokuşu
No: 66. Beyoğlu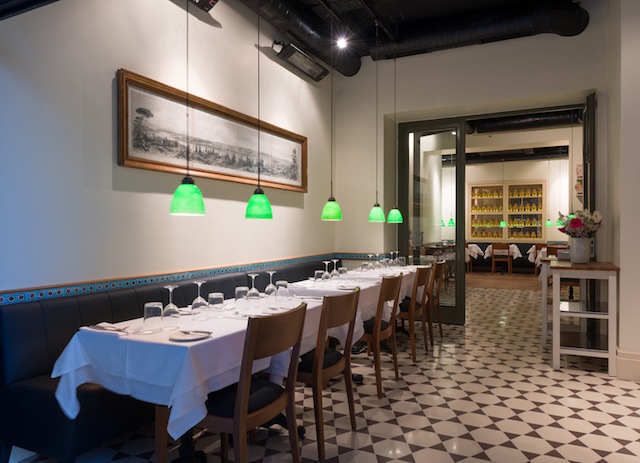 Ulus 29
Metin Fadıllıoğlu, the guru of sophisticated dining and entertainment in Istanbul, opened Ulus 29 some 20-odd years ago. The restaurant is situated on the hilltop in Ulus, one of Istanbul's swankiest neighborhoods with a magnificent view of the Bosphorus. The space, decorated with Ottoman influences by Fadıllıoğlu's wife and renowned architect Zeynep, turns into a hip club on weekends. The restaurant offers a delicious menu in general, but the 29 Kofte is a noteworthy classic.
www.group-29.com
Tel: +90 2123582929
Adnan Saygun Caddesi, Ulus Parkı İçi
No:71/1 Ulus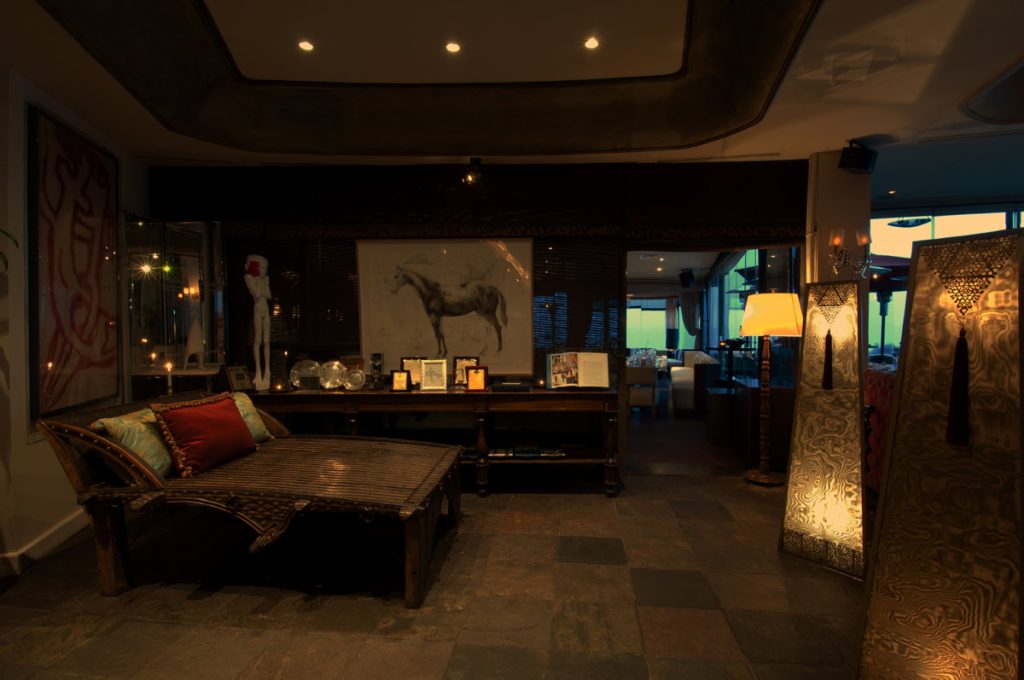 Fours Seasons Sultanahmet
This is one of the cosiest, most intimate Fours Seasons Hotels and is, ironically, a converted jailhouse from the last days of the Ottoman Empire. The unique location in the middle of Sultanahmet provides the opportunity to visit most old town excursions without going through the hassle of traffic jams and rush hours. The hotel's roof terrace also provides one of the most stunning views of the Old Town, with the magnificent Hagia Sofia on one side, and the Blue Mosque on the other.
www.fourseasons.com/IstanbulSultanahmet
Tel :+90 2124023000
Tevkifhane Sokak No. 1, Sultanahme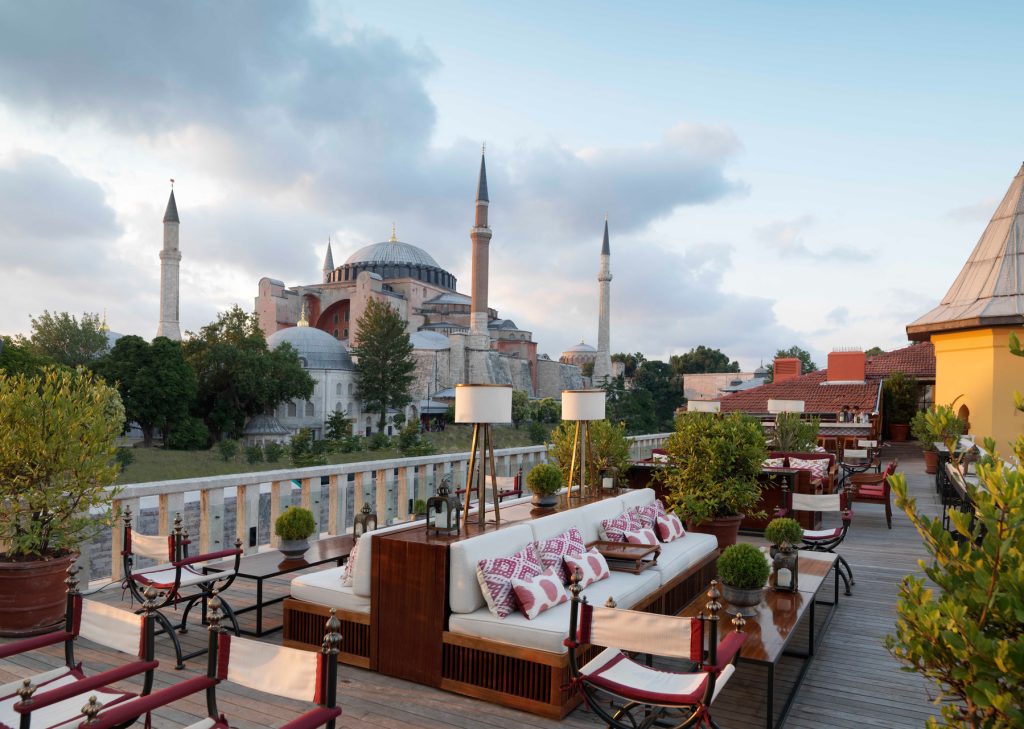 Georges Hotel Galata
Hidden on a cobbled street down the Galata Tower, Georges is one of the coolest city hotels near Beyoğlu. Located in a trendy, up and coming area with several hip cafés, design shops and little boutiques, the 19th-century architecture of this ex-apartment building provides beautiful, high-ceilinged rooms renovated in a neoclassical-meets-21st century style. Most rooms have balconies that overlook the sea and the Old Town.
www.georges.com
Tel: +90 2122442423
Serdar-ı Ekrem Caddesi No:24,
Müeyyedzade Mahallesi, Beyoğlu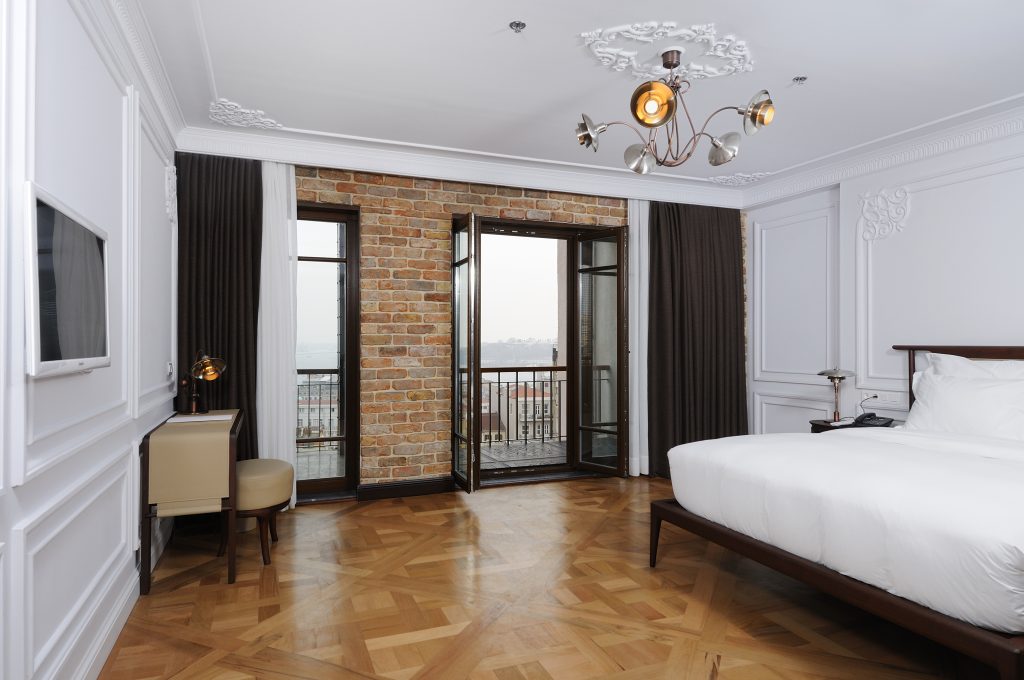 The House Hotel Bosphorus
The Autoban-designed hotel sits right on the Ortaköy dock, overlooking the first bridge, as locals like to call it, and the Ortaköy Mosque. This unique location, in the middle of a former village on the shoreline, also provides access to the Nişantaşı and Bebek districts within minutes. The historic four-floor building was renovated in a contemporary style with touches of the classic period, keeping as much from the original as possible, right down to the doors of the building. Super-tasty food is guaranteed!
www.thehousehotel.com/the-househotel-bosphorus
Tel: +90 2123277787
Salhane Sokak No.1, Ortakö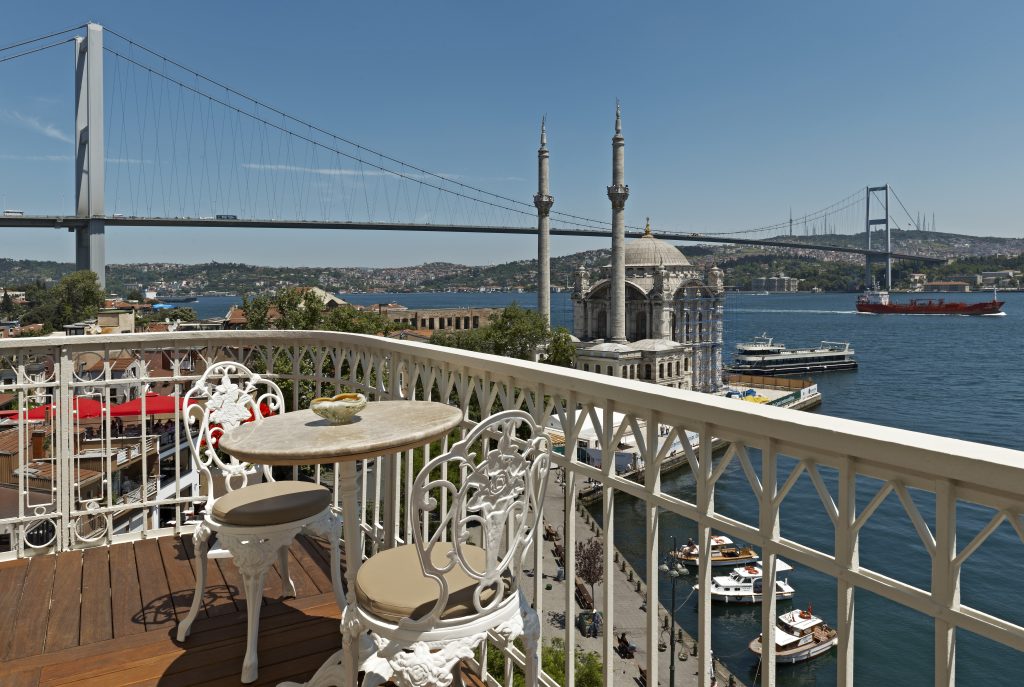 Sumahan on the Water
A restored 19th-century Ottoman distillery situated on the Asian waterfront, Sumahan has been renovated by current owners and architects Mark and Nedret Butler so that much of the original style of this distillery has been maintained and matched to luxury standards. And a luxury it is indeed to be able to walk out of your room onto the ever-changing colours of the water: the hotel has a shuttle boat for pick up and drop off on the European side.
www.sumahan.com
Tel: +90 2164228000
Kuleli Cd No:51, Çengelkö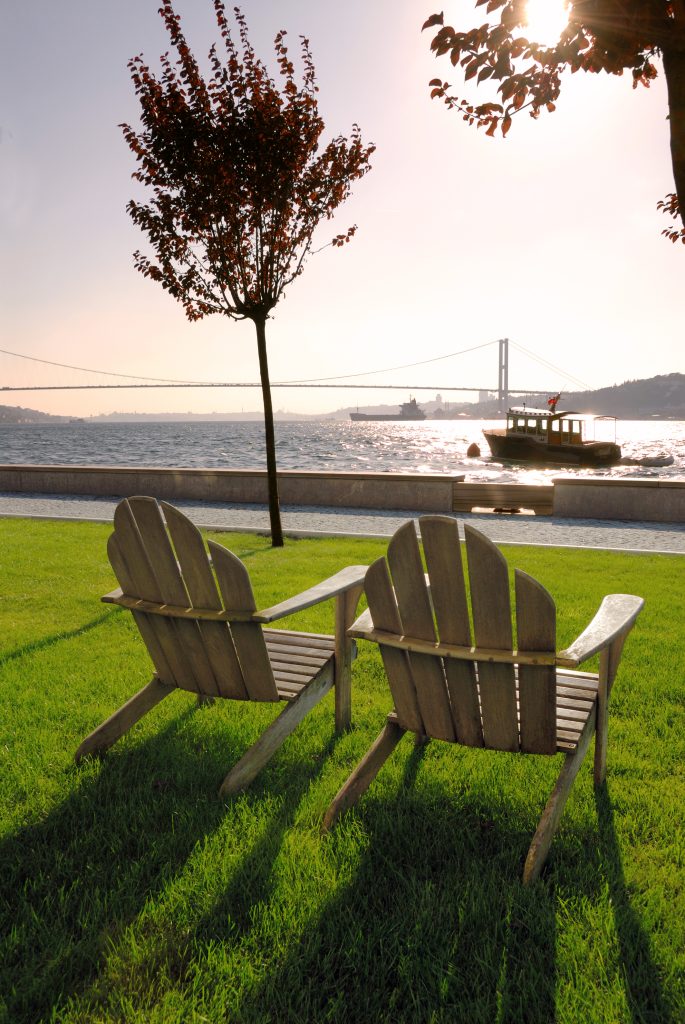 ISTANBUL – TURKEY
The travel guide for exploring the
ecstatic beauty of ISTANBUL.