Josh Lilley Gallery, Dulwich Picture Gallery, Stuart Leech, The Museum of the Worshipful Company of Clockmakers, Harley Moon Kemp, Ken Lennox, The Modern Pantry, Moro, Amy Murrell, National Maritime Museum, Padmayogini, Sam Pelly, Tate Photography, Allan Williams Photography, Andrew Putler, St Pancras Renaissance, Tommaso Riva, The Rookery, Shangri-La at The Shard, Andy Stagg, No 5 Maddox Street, Ben Westoby and Nigel Young.
British Museum
The first national public museum in the world, the British Museum opened its doors in 1759. Its galleries are seen by 6 million visitors a year and the permanent collection comprises over 8 million objects, spanning the history of the world's cultures from prehistory to the 20th century. Highlights are almost too long to list but include the celebrated Parthenon sculptures, the Rosetta Stone and Assyrian monuments from the excavations at Nimrud. Its world-class temporary exhibitions – which in the past have included shows such as Treasures of Tutankhamun (1972) and The First Emperor: China's Terracotta Army (2008), and in 2014 will include a Viking exhibition – are extremely popular, and it is advisable to book tickets for these well in advance.
www.britishmuseum.org
Tel: +44 2073238299
Great Russell St, WC1B 3DG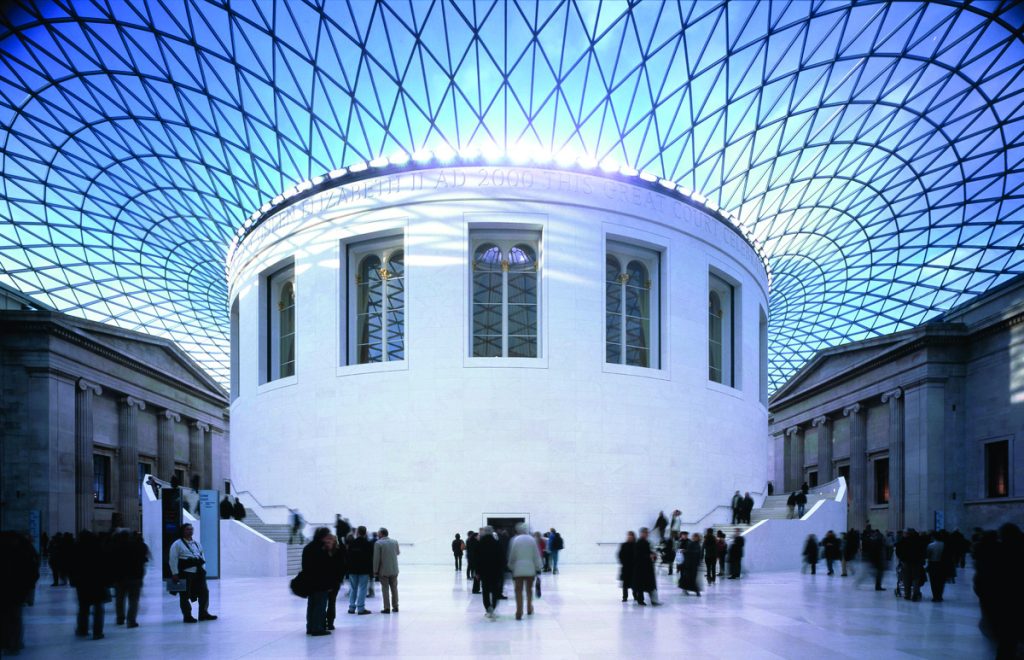 National Maritime Museum
The National Maritime Museum is home to the world's preeminent collection of holdings relating to the history of Britain at sea – including maritime art, cartography, ship models, time-keeping and astronomical instruments. It boasts 2.4 million objects in its collection and the world's largest maritime historical reference library with 100,000 volumes. The Turner And The Sea exhibition (2013–14) brought together an unrivalled collection of masterpieces from around the world, including Wreck Of A Transport Ship by William Turner, not seen in the UK for 40 years. The museum's buildings include the Queen's House and the Royal Observatory, which form the keystone of Maritime Greenwich, declared a UNESCO World Heritage Site in 1997.
www.rmg.co.uk/national-maritime-museum
Tel: +44 2088584422
Greenwich, SE10 9NF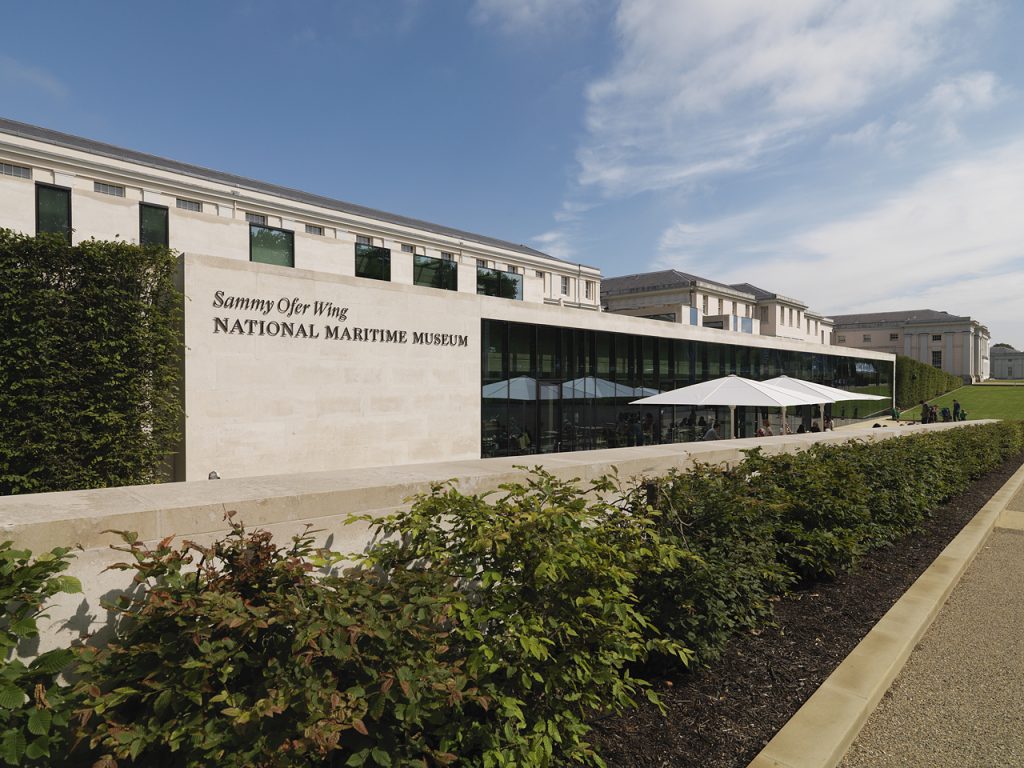 Victoria & Albert Museum (V&A)
The V&A houses one of the world's greatest collections of Contemporary and historic art and design – covering architecture, fashion, photography, theatre, sculpture, Asian art and design, furniture, textiles, jewellery and more. Highlights include the National Collection of Sculpture, the Raphael cartoons (full scale designs for tapestries, which are considered among the greatest treasures of the High Renaissance), the Fashion Collection (the most comprehensive collection of dress in the world, spanning four centuries) and the Cast Courts (containing an unrivalled collection of 19th century plaster cast reproductions).
The V&A is the world's largest museum of decorative arts and design, housing 4.5 million objects in its collection
www.vam.ac.uk
Tel: +44 2079422000
Cromwell Rd, SW7 2RL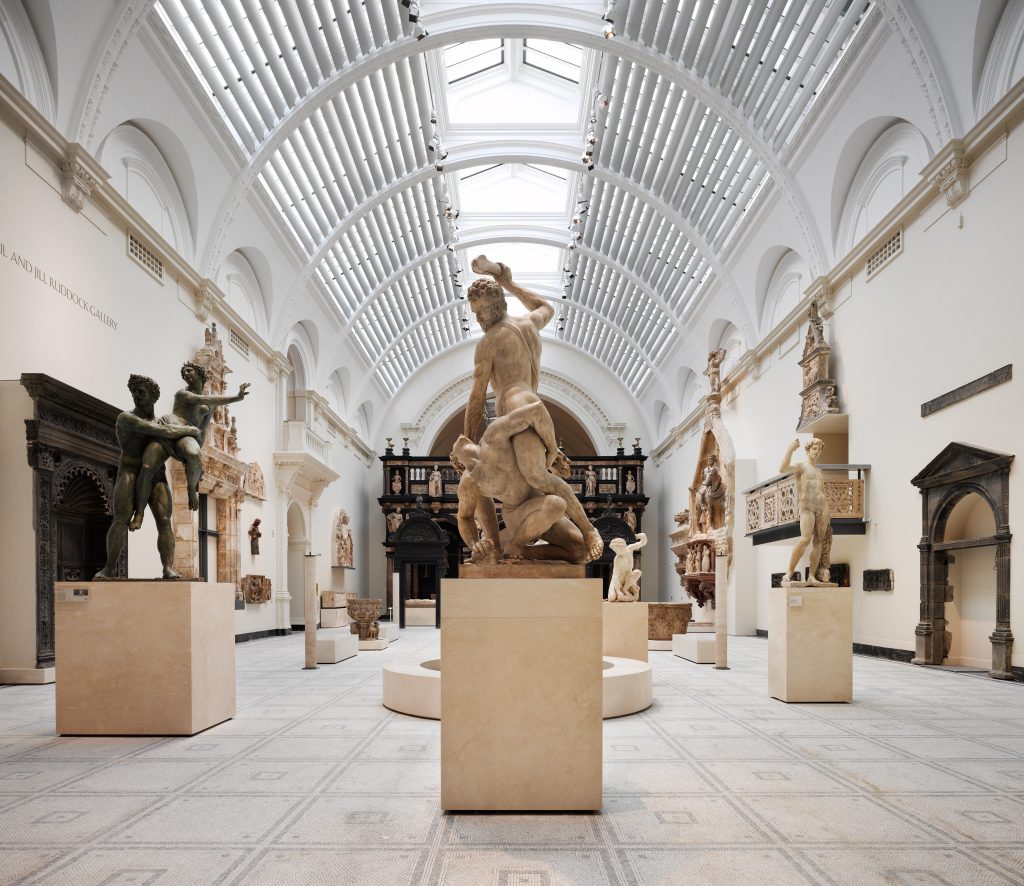 The Clockmakers' Museum
The Clockmakers' Collection was begun in 1814 and has been on permanent public display since 1874, making it the world's oldest collection dedicated specifically to clocks and watches. On display here you'll find around 600 English and European watches, 30 clocks and 15 marine timekeepers (the latter a particularly important part of the collection), with most items dating from between the 17th and mid 19th century.
www.clockmakers.org
Tel: +44 2073321868
Guildhall Library, Aldermanbury,
EC2V 7HH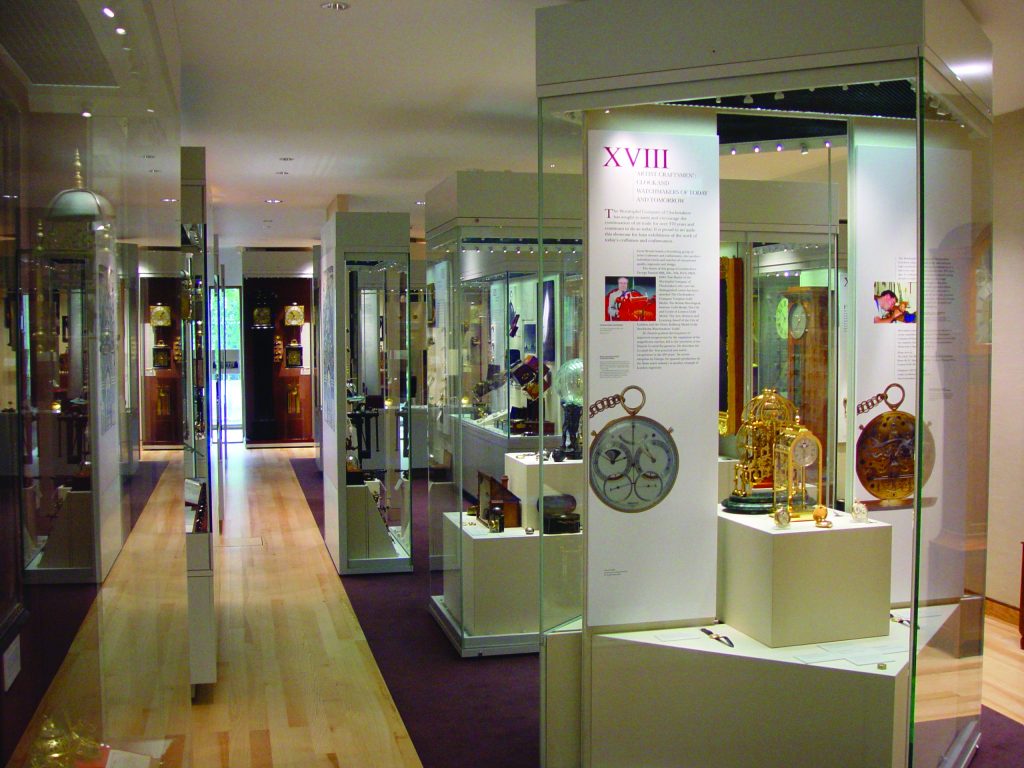 Tate Britain
The original Tate premises – a beautifully restored, Grade II listed building at Millbank – house the preeminent collection of British art from 1500 to the present day. Highlights of this superb collection include vast canvases by JMW Turner and an incomparable body of work from the Pre Raphaelite Brotherhood – Millais' Ophelia, Holman-Hunt's Strayed Sheep and Waterhouse's The Lady of Shalott are all here – together with masterpieces by John Constable, William Blake, Francis Bacon, Lucian Freud, David Hockney and Henry Moore.
www.tate.org.uk
Tel: +44 2078878888
Millbank, SW1P 4RG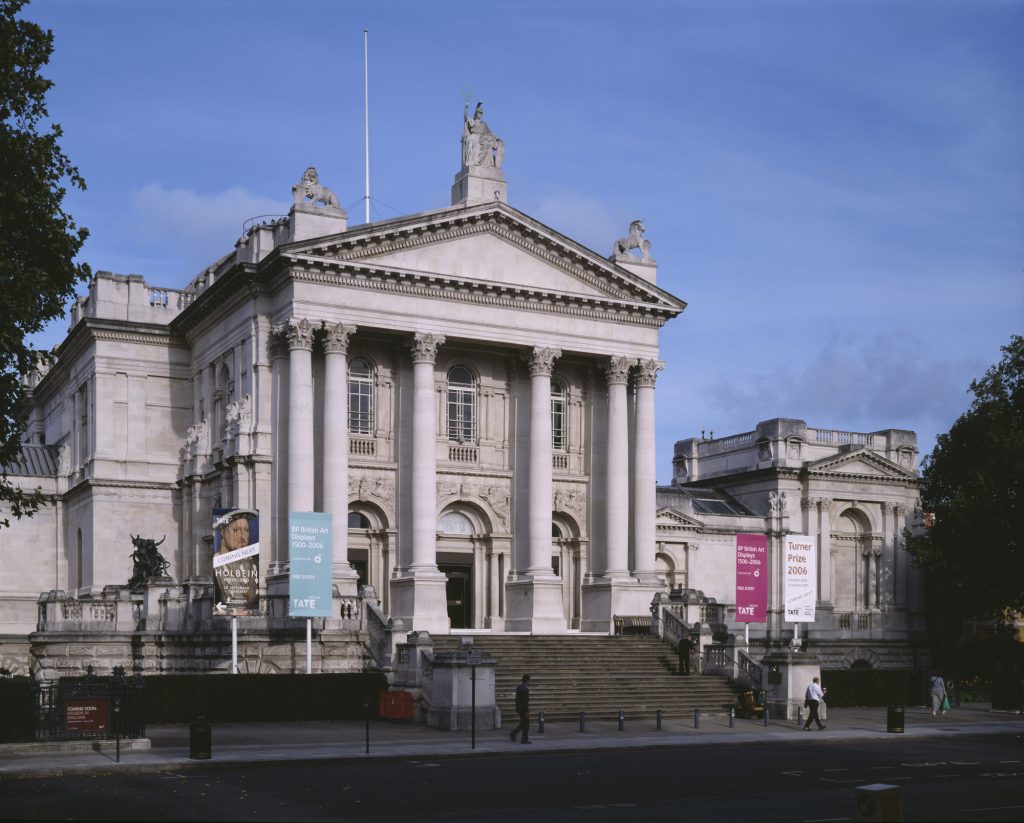 Tate Modern
Tate Modern – the home of Tate's collection of international Modern and Contemporary art – is housed in the iconic brick shell of the former Bankside Power Station. The process of transforming the old power station – built by Sir Giles Gilbert Scott, whose other buildings include Liverpool Cathedral and Battersea Power Station, and who also designed Britain's iconic red telephone box – began in 1997, with the new gallery opening its doors to the public in 2000. The vast Turbine Hall has been host to a series of large-scale commissions, perhaps most memorably, Olafur Eliasson's huge, yellow, artificial indoor sun and Ai Weiwei's 100 million porcelain sunflower seeds, each individually sculpted and painted by Chinese craft workers. The spacious galleries are set on several floors along one side of the Turbine Hall and contain an outstanding collection of works ranging from Surrealism to Pop Art to Post-Minimalism. A new development project to the south of the existing building is currently underway, due for completion in 2016.
Tate Modern is the most-visited Modern art gallery in the world, with around 4.7 million visitors a year.
www.tate.org.uk
Tel: +44 2078878888
Bankside, SE1 9TG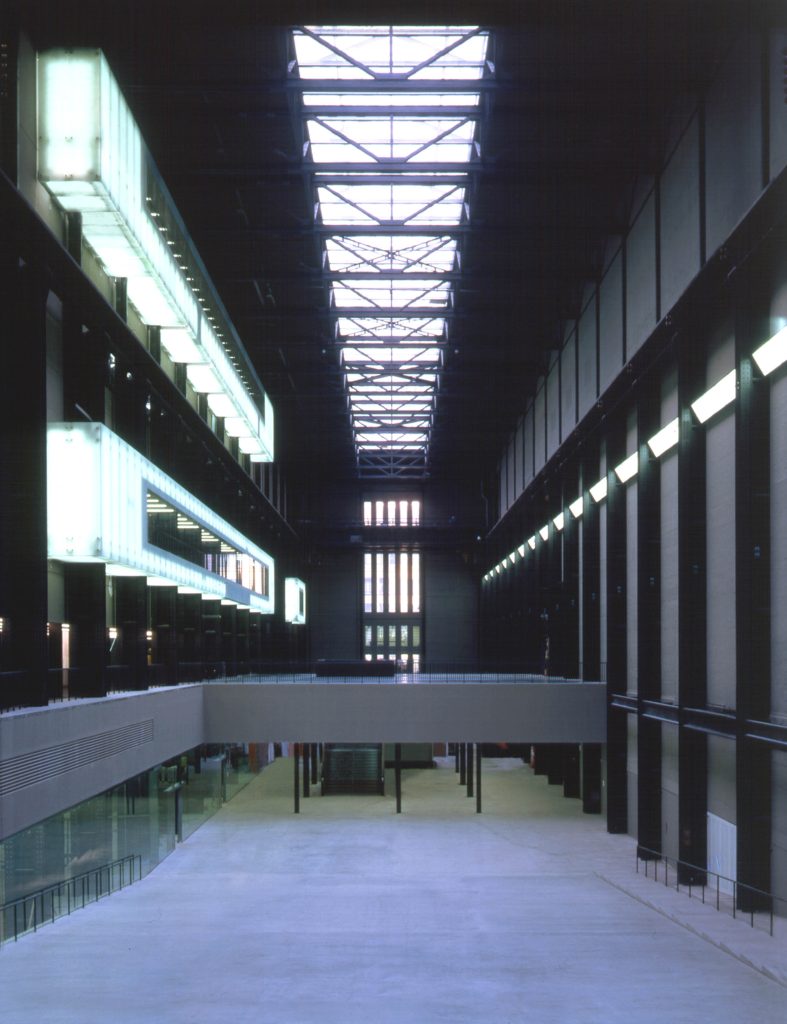 National Portrait Gallery
Founded in 1856 to collect portraits of famous Britons, the National Portrait Gallery now has over 195,000 portraits from the 16th century to the present day – with subjects running the gamut from kings and queens, politicians and soldiers, to writers and poets, artists and film stars. The gallery also contains an extensive photographic collection (including over 130,000 original negatives) with works ranging from pioneering individuals such as Julia Margaret Cameron and Roger Fenton to iconic images by 20th-century masters such as Cecil Beaton, Henri Cartier-Bresson, Richard Avedon, Bill Brandt and David Bailey. Located just around the corner from The National Gallery, its many exhibitions include the excellent annual BP Portrait Award and the Taylor Wessing Photographic Portrait Prize.
www.npg.org.uk
Tel: +44 2073060055
St Martin's Place, WC2H 0HE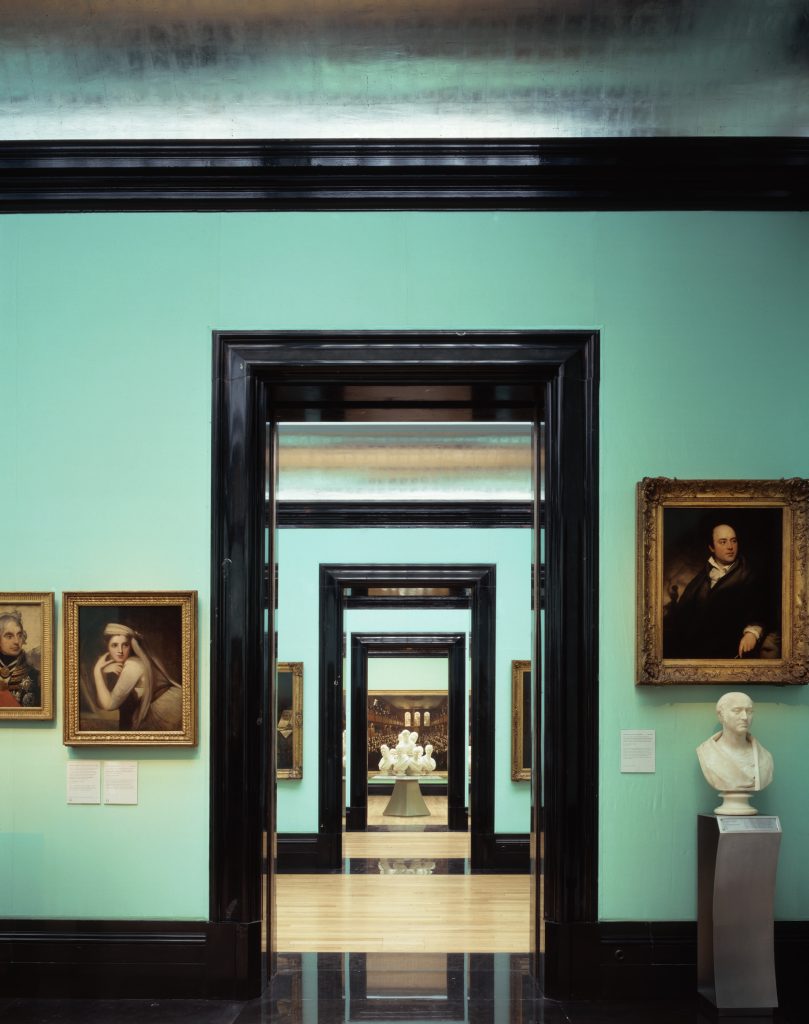 National Gallery
The National Gallery's collection consists of over 2,300 paintings from the 13th to the early 20th century, spanning all major traditions of Western European painting from the late medieval period and Renaissance Italy to the Dutch and Flemish schools and the French Impressionists, with works by artists including Titian, Claude, Monet, Velázquez, Van Dyck, Raphael, Leonardo da Vinci, Rembrandt and Van Gogh. The collection was founded in the 1820s, when the landscape painter and art collector, Sir George Beaumont, bequeathed his collection of pictures to the nation, and the House of Commons purchased the picture collection of the banker John Julius Angerstein. The collection moved to its present location on Trafalgar Square 1838, where it occupies an elegant and imposing building by architect William Wilkins.
www.nationalgallery.org.uk
Tel: +44 207747 2885
Trafalgar Square, WC2N 5DN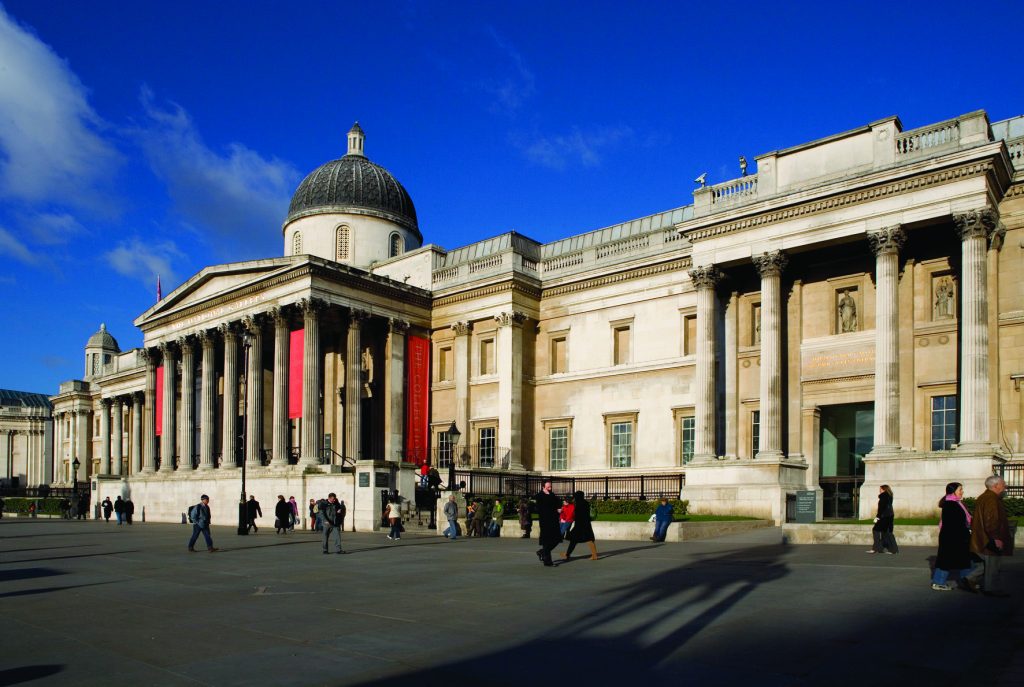 South London Gallery
The South London Gallery was founded in 1891, as a 'gallery for the people of South London open to the public free, and on Sundays'. Although best known for its changing program of Contemporary exhibitions, the gallery's permanent collection has grown considerably over the years, in particular with a drive to purchase works by local artists in the 1980s, and in the 1990s a policy of collecting Contemporary works relating to South London – including pieces by Gilbert & George, Anselm Kiefer, Gavin Turk and Tracey Emin. Exhibitions by established and emerging international and British artists – such as Tom Friedman, Mark Dion, Rivane Neuenschwander and Alfredo Jaar – are complemented by a live art and film program.
www.southlondongallery.org
Tel: +44 2077036120
65–67 Peckham Rd, SE5 8UH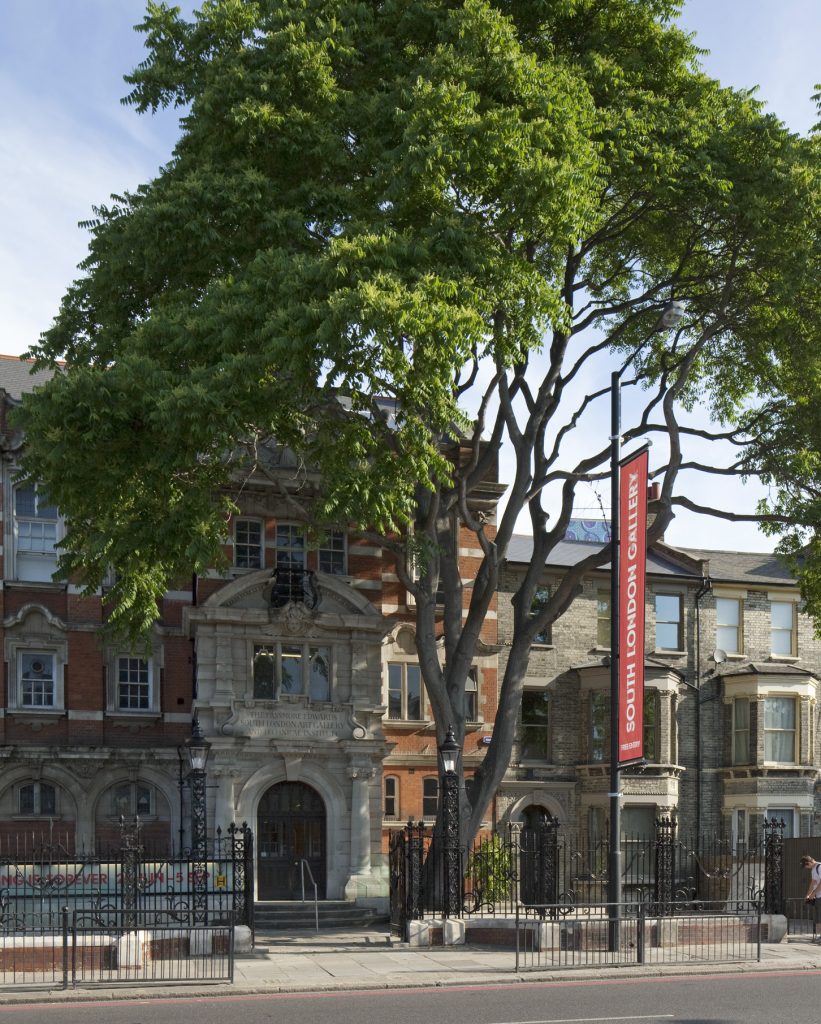 White Cube
The original White Cube opened in Duke Street, St James's – one of London's most traditional art dealing streets – back in 1993, with further gallery spaces opening up in Hoxton Square in London's East End (since closed) and Mason Square, together with venues in São Paolo and Hong Kong. White Cube Bermondsey opened in October 2011 and is the largest of all the gallery's sites, its 1970s building renovated and designed by London and Berlin-based architects Casper Mueller Kneer. Past exhibitions have included the first UK show of work by American artist Theaster Gates, a comprehensive retrospective of prints by Chuck Close and the largest exhibition of works by Anselm Kiefer ever staged in London.
White Cube became famous for staging exhibitions for Damien Hirst, Tracey Emin and Marc Quinn.
www.whitecube.com
Tel: +44 2079305373
144–152 Bermondsey St, SE1 3TQ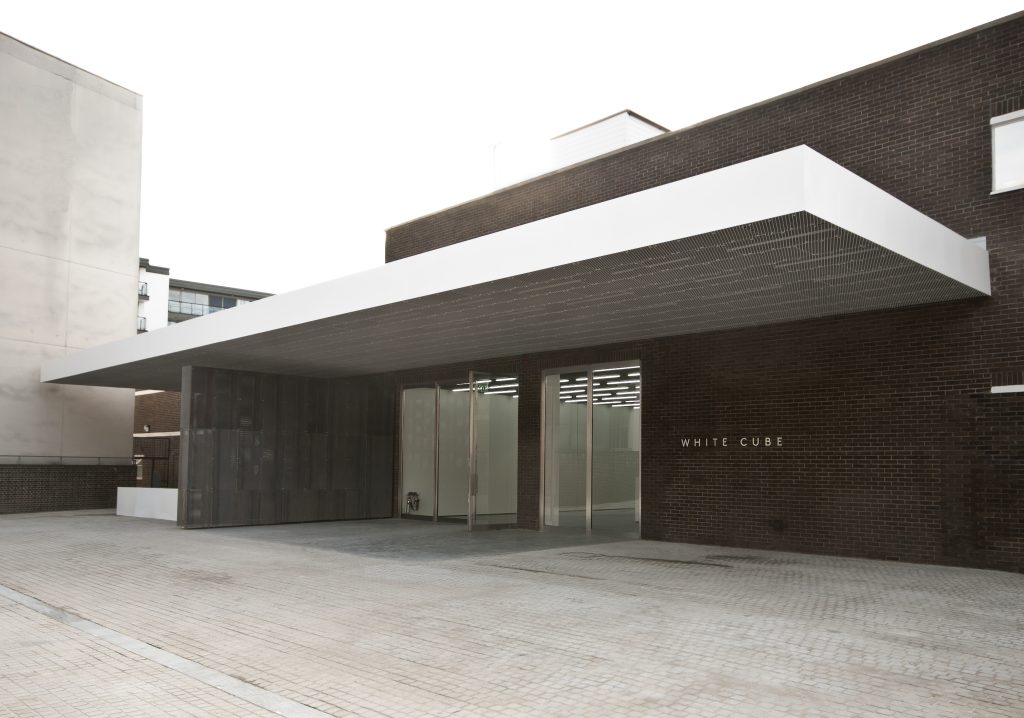 Dulwich Picture Gallery
Dating back to 1811, the Dulwich Picture Gallery's superb collection of paintings by 17th and 18th
century masters – including major works by Rembrandt, Gainsborough and Rubens, among others, with around 350 works on permanent display – was founded almost by accident. In the 1790s, two prominent London art dealers – having been commissioned by the then King of Poland to create a Royal Collection for him – found themselves left with the paintings on their hands after Poland was partitioned by Russia in 1795 and the King forced into exile. The collection was bequeathed to Dulwich College on the condition that it should be made available 'for the inspection of the public'
www.dulwichpicturegallery.org.uk
Tel: +44 2086935254
Gallery Road, SE21 7AD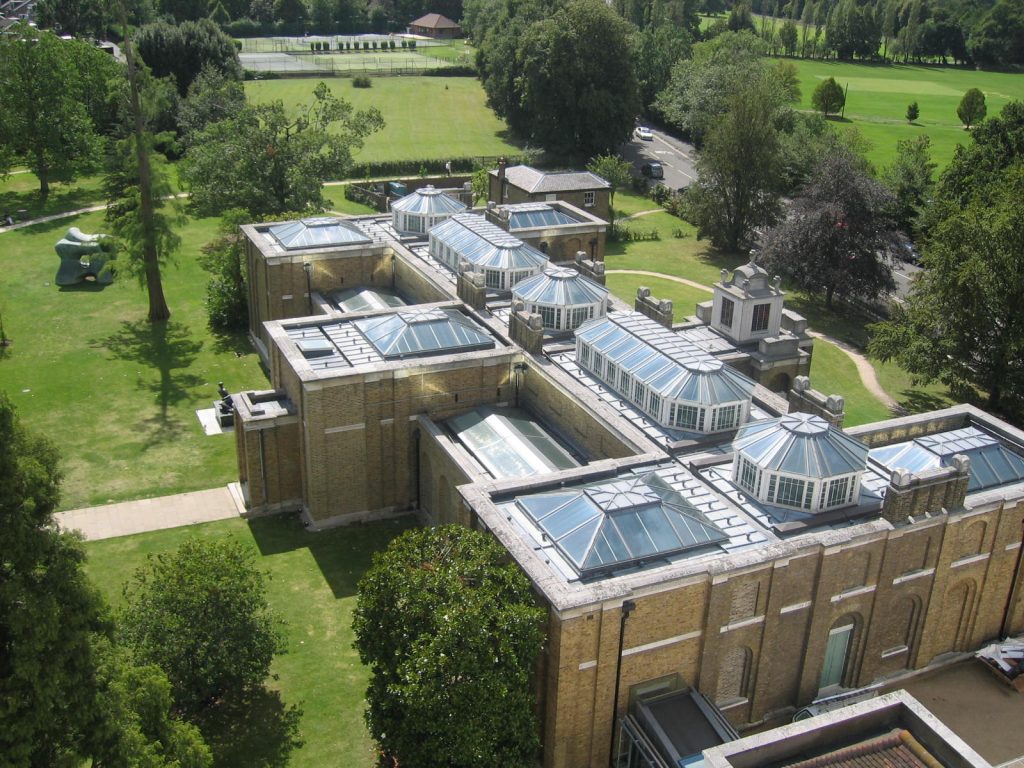 William Morris Gallery
The William Morris Gallery is located in Walthamstow and is worth any amount of detour to see. The most influential designer of the 19th century, Morris – who was associated with the Pre-Raphaelite Brotherhood and the English Arts and Crafts Movement – is perhaps best known for his exquisite textile, wallpaper and tile designs, but was also, among other things an artist, political theorist, scholar, translator and publisher, environmental campaigner, writer and poet. Housed in a wonderfully atmospheric Grade II listed Georgian house dating from the 1740s, which was the Morris family home from 1848–56, this is the only public gallery devoted to the life and art of William Morris, and reopened in August 2012 following a major redevelopment.
www.maccarone.net
Tel: +1 2124314977
630 Greenwich St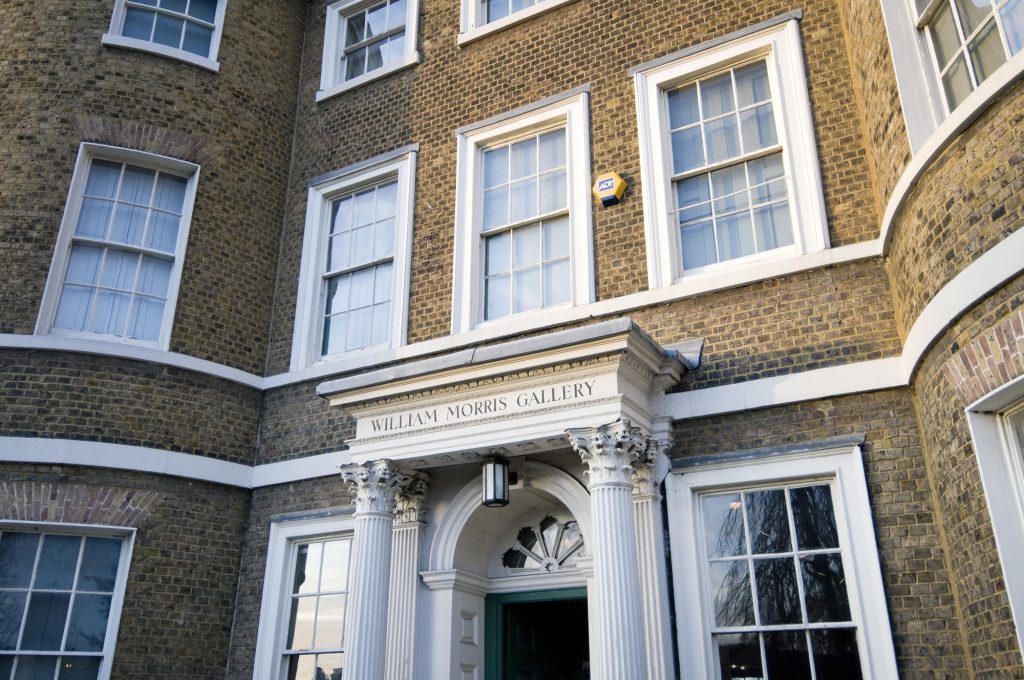 Bethan Laura Wood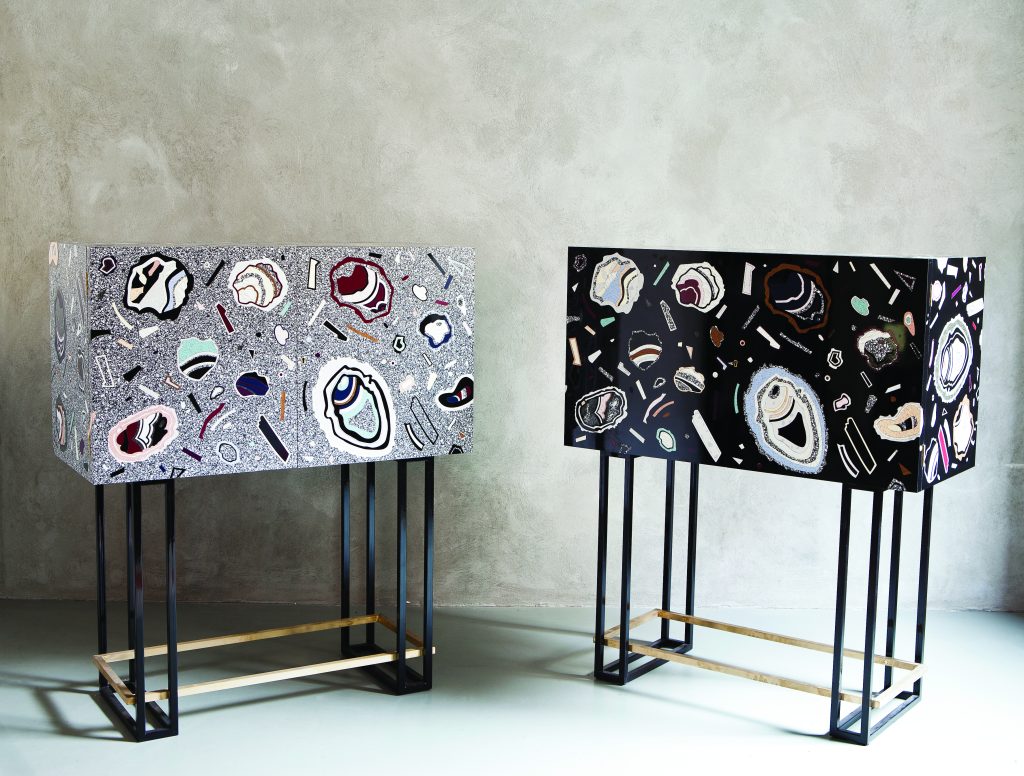 Winner of the Rising Star award at the Design Week Awards in 2013, Bethan Laura Wood studied in the Royal College of Art's design products department, and since completing her MA in 2009 has undertaken residencies at London's Design Museum, the Fondazione Claudio Buziol in Venice and AAA Wanted New Artisans Vicenza. Wood showcases her lighting and furniture ranges exclusively at Nilufar Gallery and her collections, Totem and Moon Rock, were shortlisted for Product of the Year and Furniture of the Year respectively at the Design Museum's 2012 Design of the Year Awards.
Bethan Laura Wood's works have been acquired by the Musée de design et d'arts appliques contemporains in Lausanne and the ABET Museum.
Sarah Dwyer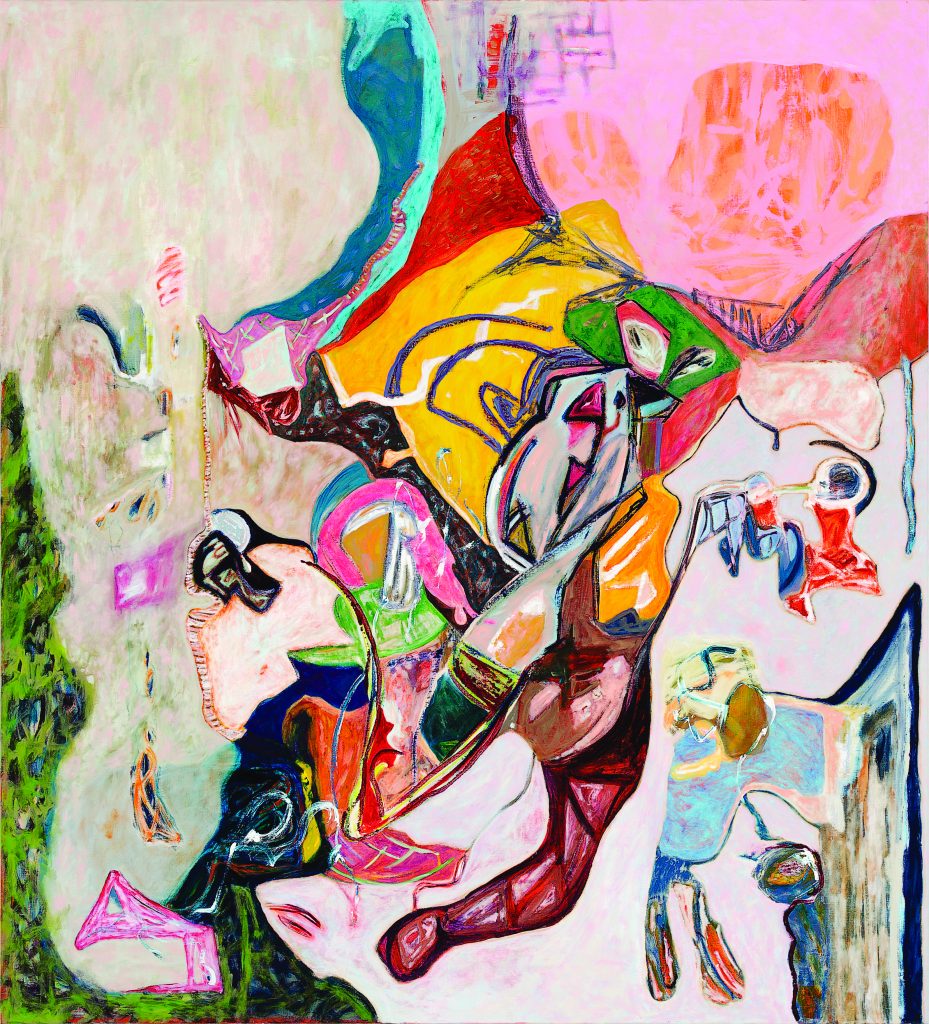 Irish-born artist Sarah Dwyer graduated from the Royal College of Art in Now based in London, her large, bright abstract paintings are characterized by great swathes of colour, with veils of paint applied in thin glazes contrasting with rougher textures and coarse brushstrokes. Dwyer's work is represented by the Josh Lilly Gallery, and in 2014 featured in the exhibition New Order: British Art Today II at the Saatchi Gallery.
Sarah Dwyer's Hands Stuffing a Mattress exhibition was named after Philip Guston's explanation bout his paintings: "You know, painting is like hands stuffing a matter
Christian Furr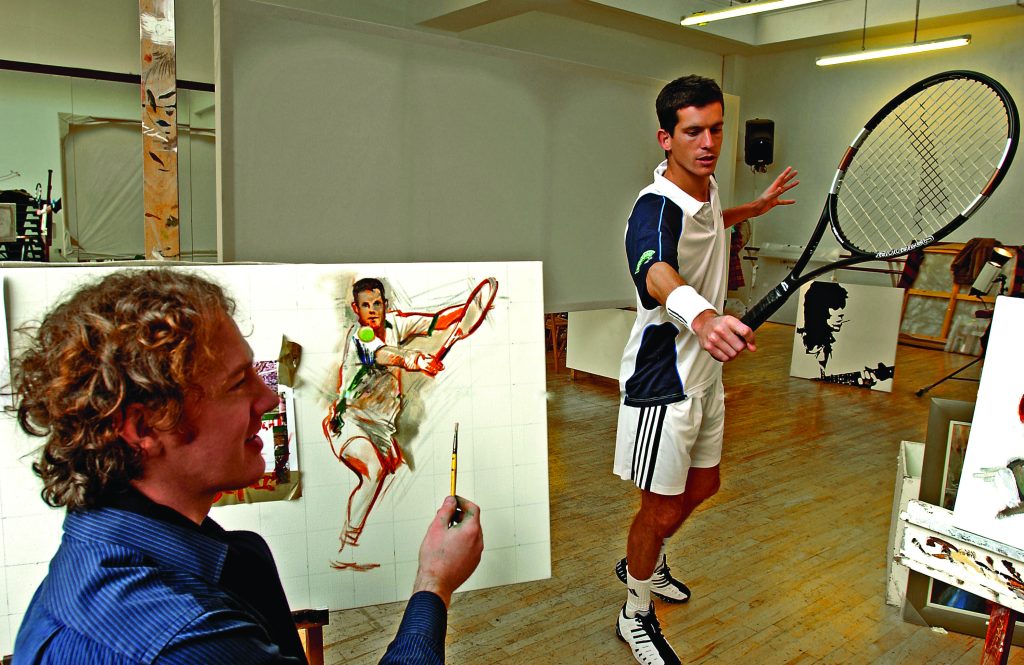 In 1995, Christian Furr became the youngest artist ever to officially paint a portrait of Queen Elizabeth II at 28 years old, a work commissioned by the Royal Overseas League. Other notable commissions have included portraits of Tim Henman (2005) and the late HRH Crown Prince Sultan Bin Abdulaziz Al-Saud (2008). In 2004, Furr was awarded an AoC Gold Award at the House of Commons and in 2005 he received the MCCA Best Award from the Robinsons Commission. He lives in London.
Christian Furr was selected by the Qyeen herself to paint her official portrait.
Morag Myerscough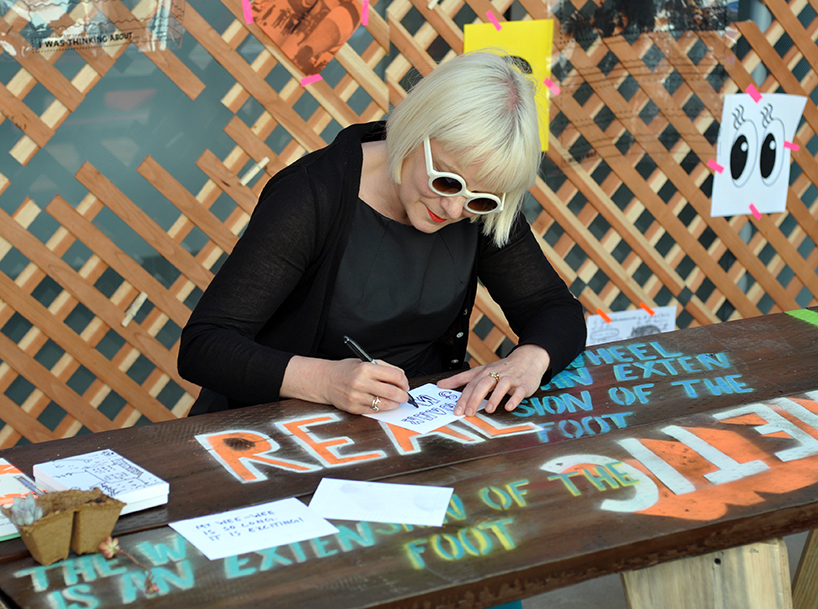 One of the UK's most prolific designers, Morag Myerscough was born in London in 1963. She studied at Saint Martins School of Art and at the Royal College of Art, before founding the award-winning Studio Myerscough in 1993. She designed the Archigram and Formula 1 exhibition at London's Design Museum, the exterior of the British Pavilion for the 2004 Venice Biennale, and with Cartlidge Levene she designed the wayfinding for the Barbican Centre. Recently she was awarded the contract to create the Design Museum's permanent exhibition for its new home in High Street Kensington, due to open this year and (again with Cartlidge Levene) to design the wayfinding for the new Tate Modern extension. Her work in partnership with architects Allford Hall Monaghan Morris, both at Westminster Academy in 2008 and at the Kentish Town Health Centre in 2009, was shortlisted for the RIBA Stirling Prize. In 2013, her Movement Café in Greenwich won the Best Public Space Scheme in the FX International Interior Design Awards.
What is your favorite area of London?
Hoxton/Shoreditch for its vibrancy and Hampstead Heath for the air and peacefulness.
Do you have a favorite restaurant or café in London?
At the moment, I really like the Fish & Chip shop on Upper Street; Amici Miei is a local restaurant I go to once a week, very local and really great service and atmosphere.
Name your number one must-have item/accessory for living here?
A great house in a great location! And shoes by Tracey Neuls – good for doing lots of walking around, as there's always something to see in London.
Where do you go to experience art and design?
I have had a long relationship with the Design Museum and it's definitely worth a visit. I also go to Tate Modern and Britain; V&A and Barbican are doing great exhibitions at the moment. Next on my list to see: Martin Creed at the Hayward Gallery, Sensing Spaces at the RA and Richard Hamilton at Tate Modern.
What inspires you in London?
It is forever changing and I like streets that have lots of people and activity
Design Museum
Just a short distance along the Thames from Tower Bridge, the Design Museum's permanent collection contains over 3000 objects – ranging from furniture to graphics, lighting to domestic appliances and communications technology – which tell the history of design from the 1900s to the present day. The museum's groundbreaking program of exhibitions and educational projects have ranged from the first solo show in Britain by architect Zaha Hadid to a show of influential fashion designer Paul Smith, and the work of Jonathan Ive (winner of the museums' inaugural Designer of the Year award in 2003) before he went on to become Senior Vice President of Design at Apple. In 2014, the Design Museum is scheduled to move to new state-of-the-art premises, in the former Commonwealth Institute in Kensington – a building regarded by English Heritage as second only to the Royal Festival Hall in its significance to post-war architecture in London.
The museum is housed in a former 1940s banana warehouse on the South bank of the River Thames.
www.designmuseum.org
Tel: +44 2074036933
Shad Thames, SE1 2YD
Moro
Moro was established in 1997 by husband and wife team Sam and Sam Clark, whose shared desire to discover the abundant flavors of the Southern Mediterranean had already seen them set off in a camper van on a three-month journey, which took them across Spain, Morocco and the Sahara. Their small but extremely popular restaurant serves exquisitely prepared and presented dishes, at once earthy and modern, such as charcoal grilled lamb with leeks, potatoes, yoghurt and mint, and wood-roasted sea bass with monk's beard, Seville orange butter and black beans. The yoghurt cake with pistachios and pomegranate is a favorite dessert. Moro's owners have now opened a tapas and mezze bar next door, called Morito.
www.moro.co.uk
Tel: +44 2078338336
34–36 Exmouth Market, EC1R 4QE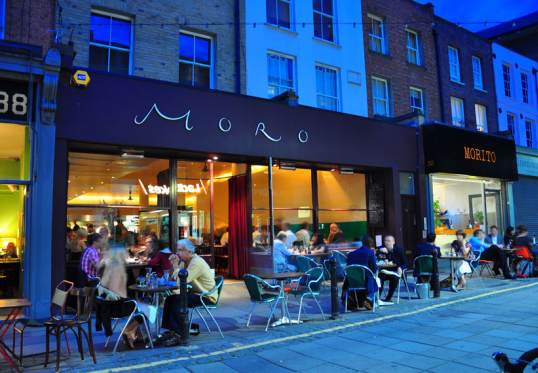 Grain Store
Grain Store is the new restaurant of Bordeaux-born chef Bruno Loubet, formerly of the highly successful Bistrot Bruno Loubet in Clerkenwell. The restaurant is located on a now completely transformed square adjacent to Kings Cross station, created by the extensive regeneration project of this area, which accompanied the redevelopment of Kings Cross St Pancras into the new international terminal of the Eurostar. Vegetables and grains feature strongly on the eclectic menu, paired enticingly with meat or fish, which almost takes the role of accompaniment in some cases, and there are plenty of vegetarian dishes on offer. Cocktails are provided by drinks maestro Tony Conigliaro.
www.grainstore.com
Tel: +44 2073244466
Granary Square, 1-3 Stable St, King's Cross, N1C 4AB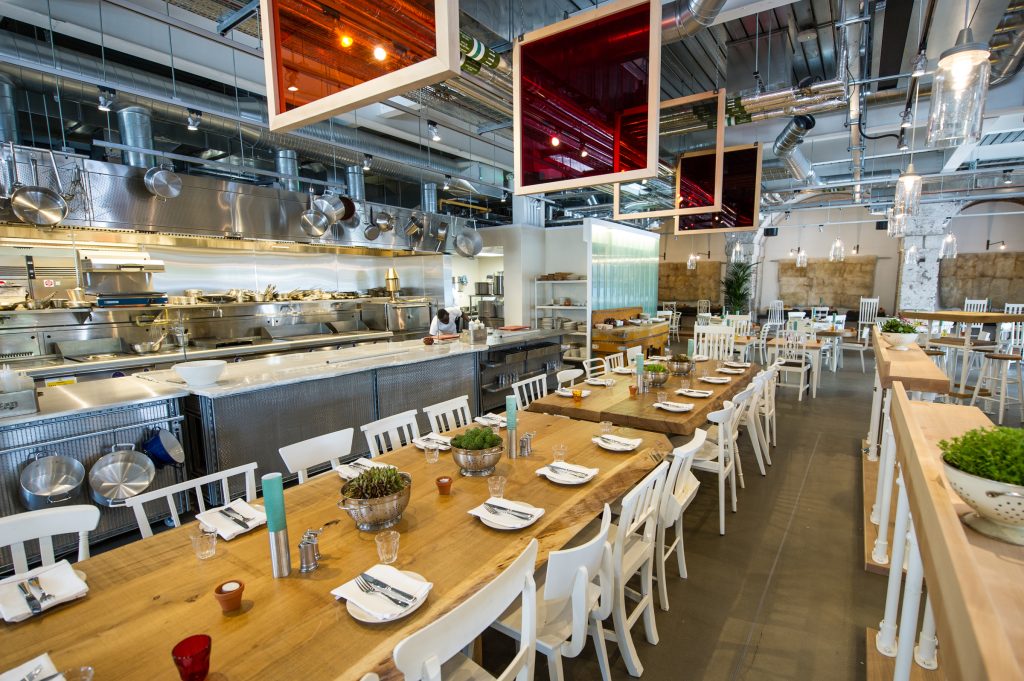 Tate Modern, Level 6
If you're visiting Tate Modern – and doing so is highly recommended – you should really consider dinner, or at least a drink, at the highly rated restaurant on its sixth floor, with some of the best views over the Thames imaginable thrown in for good measure. The menu is complemented by an award-winning wine list, and kids under 12 can enjoy a main course for free when an accompanying adult buys a main course from the lunchtime à la carte menu.
www.tate.org.uk
Tel: 020 7887 8888
Bankside, E1 9TG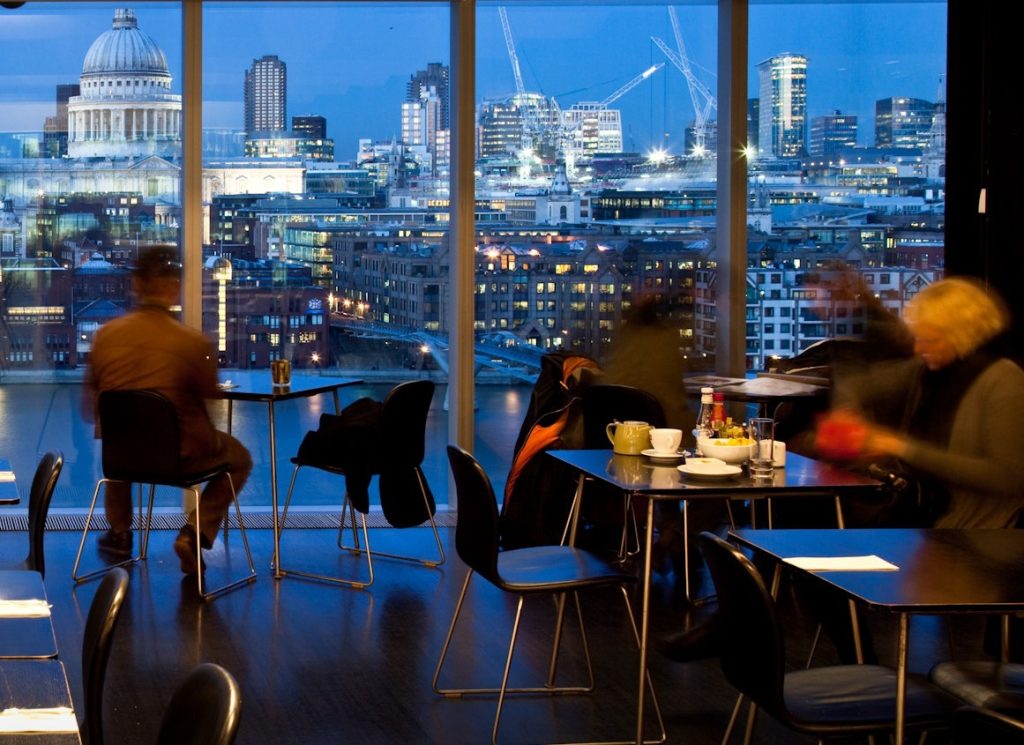 The Modern Pantry
The Modern Pantry, which opened for business in 2008 in fashionable Clerkenwell, is the creation of Anna Hansen, formerly of the award-winning The Providores restaurant. The menu combines seasonal British produce with more unusual, modern ingredients – dishes such as seared diver-caught scallops, served with Jerusalem artichoke purée, keta, shallot and Cabernet Sauvignon vinaigrette, and red vein sorrel. A ground floor café provides a more casual dining space, while the first floor consists of two stylish, light-flooded dining rooms – adjacent to one there is a small, semi-private alcove for up to 12 diners, with a permanent exhibition of works by Kate Boxer. Tables also spill out onto the square outside. The Modern Pantry has garnered two AA rosettes and has been listed as a 'Bib Gourmand' in the Michelin Guide and Hansen was awarded an MBE in 2012 for her services to the industry
www.themodernpantry.co.uk
Tel: +44 2075539210
47–48 St John's Sq, Clerkenwell, EC1V 4JJ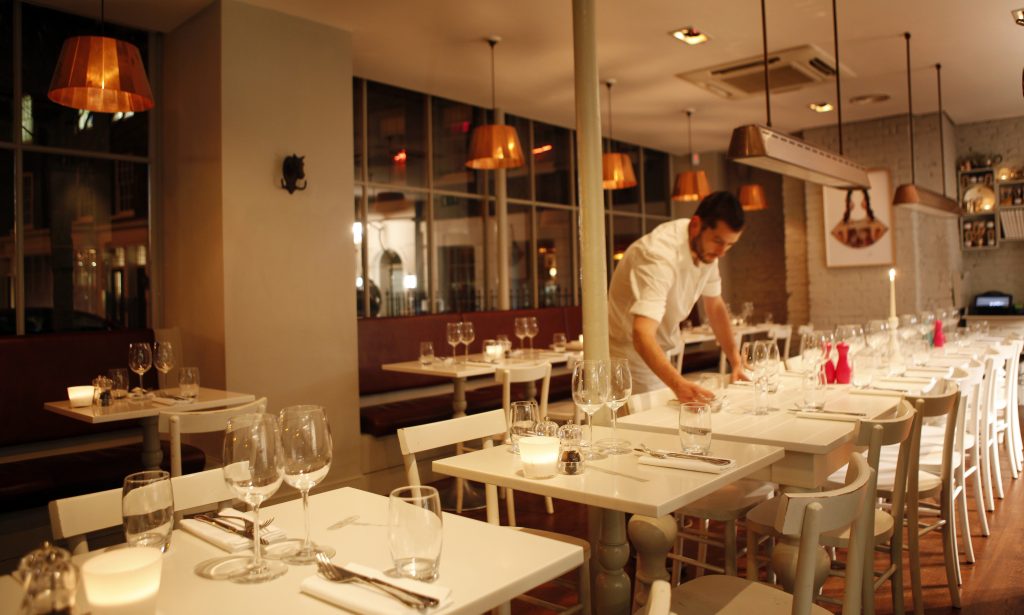 St Pancras Renaissance
Sir George Gilbert Scott's spectacular red-bricked Gothic masterpiece, which has been described as the most romantic building in London, originally opened its doors in 1873 as the Midland Grand Hotel – a supremely luxurious establishment, which, at the height of its fame, was the second most expensive hotel in the capital. Sir George Gilbert Scott was one the most celebrated and prolific architects of Victorian Britain, whose work includes hundreds of churches, chapels, cathedrals and workhouses, as well as the Albert Memorial in Hyde Park, though the Midland Grand was his only hotel.
The hotel reopened in 2011 as the St Pancras Renaissance, having almost miraculously survived the successive efforts of World War II bombing raids and over-zealous city planners in the 1960s, and years of misuse as railway offices. Following a hugely ambitious restoration project lasting a decade, the hotel now boasts five-star luxury, including its vast, high-ceilinged Chamber Suites, exquisitely decorated with period furnishings, fine dining and a Victorian tiled pool and spa.
From 1935 to 2011, the building was known as St Pancras Chambers and was used as railway offices.
www.stpancrasrenaissance.co.uk
Tel: +44 2078413540
Euston Road, NW1 2QR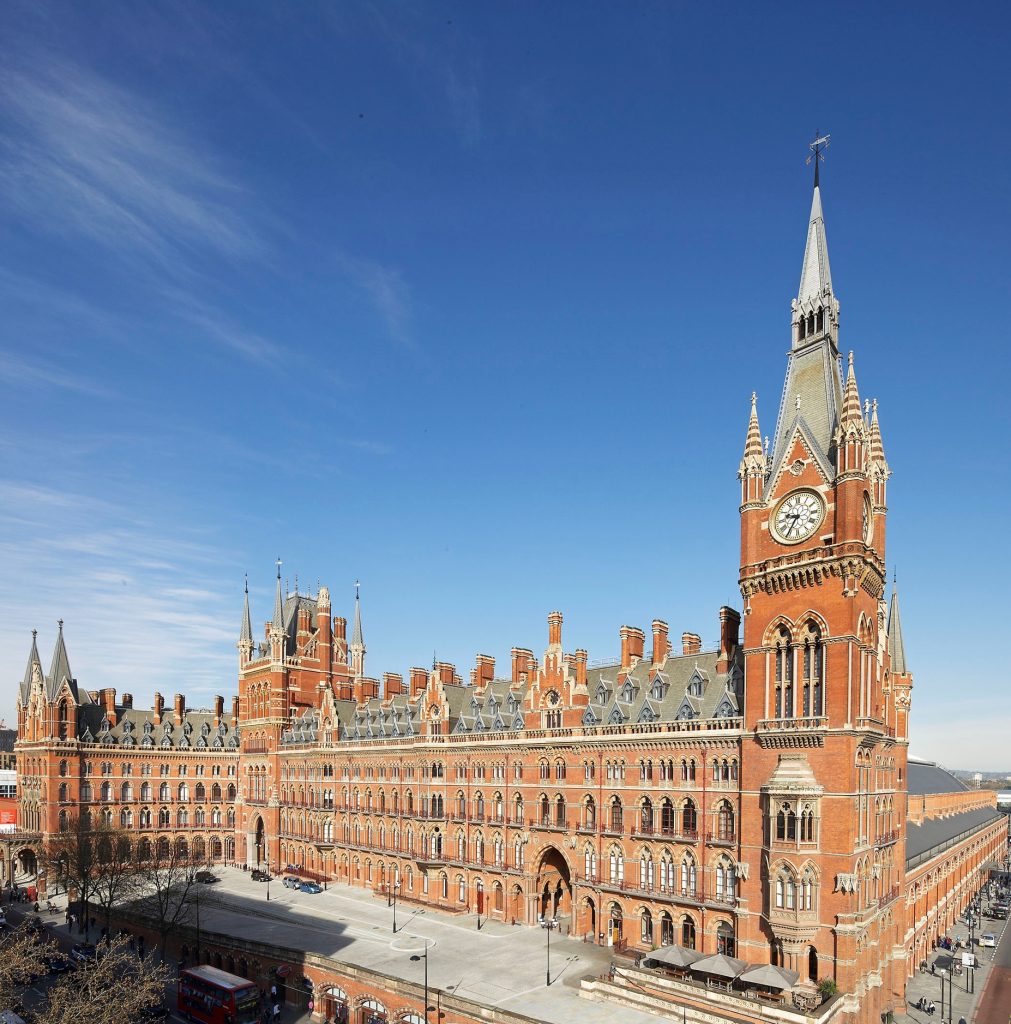 The Rookery
This lovely boutique hotel occupies a small group of early houses in a narrow lane in the fashionable area of Clerkenwell. The Rookery oozes character, its warm but refined Georgian styling featuring polished wooden panelling, stone flagged floors, free-standing baths, open fires and genuine antique furniture. The rooms are named after some of the less savoury characters from the history of this area of London.
www.rookeryhotel.com
Tel: +44 2073360931
12 Peter's Lane,
Cowcross St, Clerkenwell, EC1M 6DS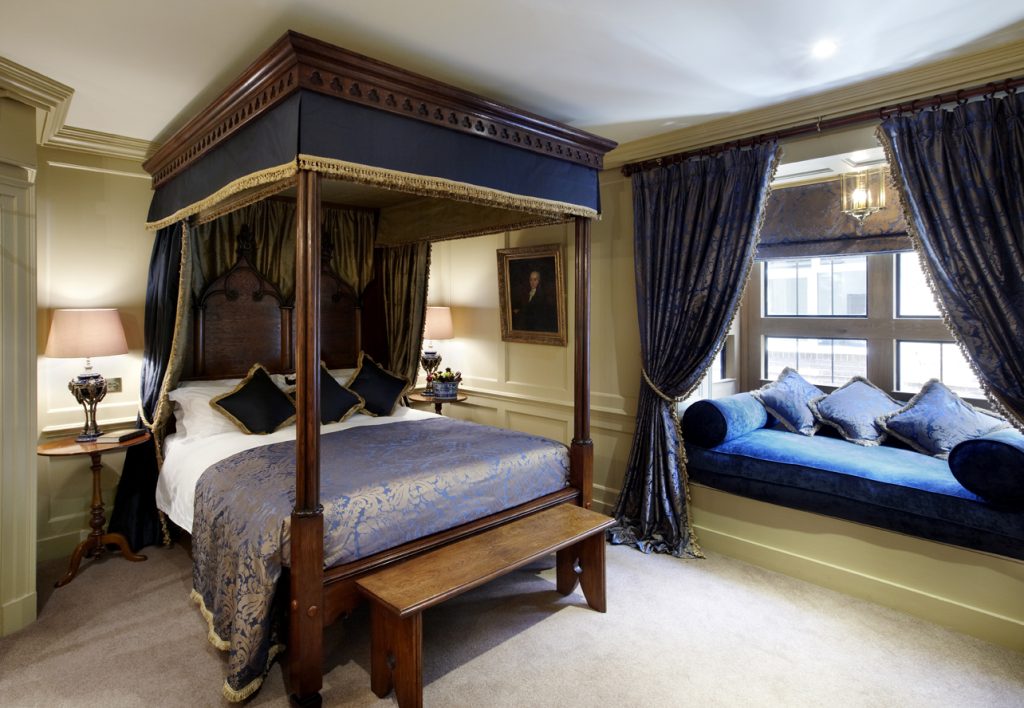 No 5 Maddox St
These twelve, supremely stylish, light-flooded apartments in the heart of Mayfair provide a wonderfully spacious and peaceful alternative to a traditional hotel. Each of the tastefully furnished bedroom suites – some of which have their own terraces – comes complete with fully fitted kitchen, and various frills including yoga mats, a DVD library and MP3 docking station. There's even a grocery delivery service and complimentary membership at a private gym.
www.living-rooms.co.uk
Tel: +44 2076470200
No.5 Maddox St,
Mayfair W1S 2QD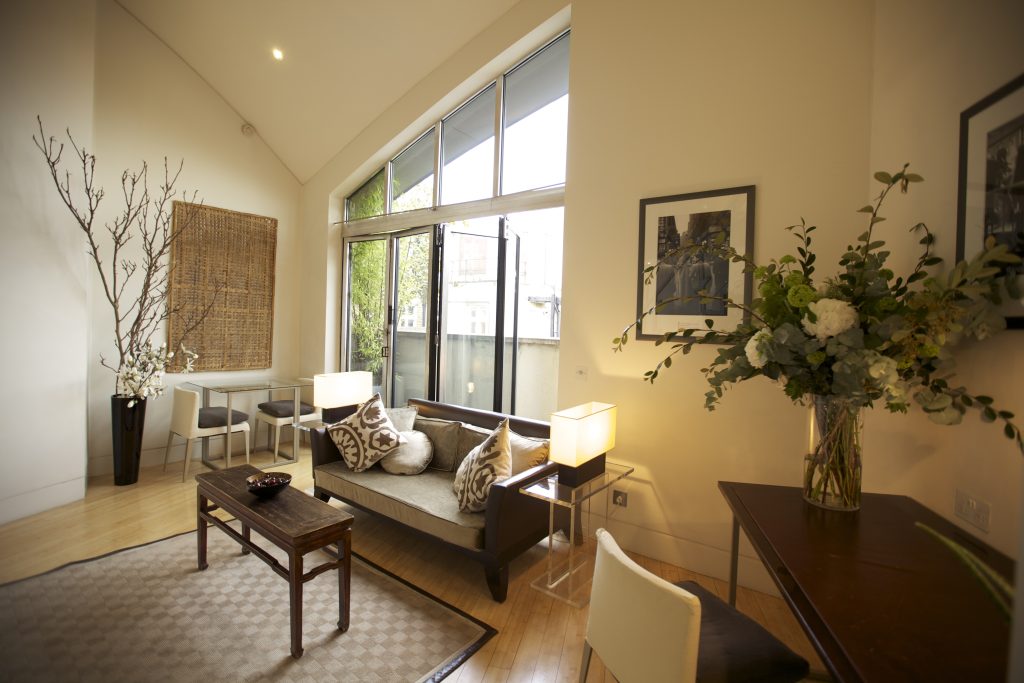 Shangri-La at The Shard
Due to open this May, the much-anticipated new Shangri-La Hotel at The Shard will be both the tallest hotel in Western Europe and the first high-rise hotel in London. It will occupy levels 34 to 52 of the this iconic 306-meter-high, glass-clad, landmark building on the South Bank of the River Thames. Its rooms – all of which feature individual layout and design due to the building's tapering shape – promise some of the most breathtaking views anywhere in London.
www.shangri-la.com
Tel: +44 2072348000
31 St Thomas St, SE1 9QU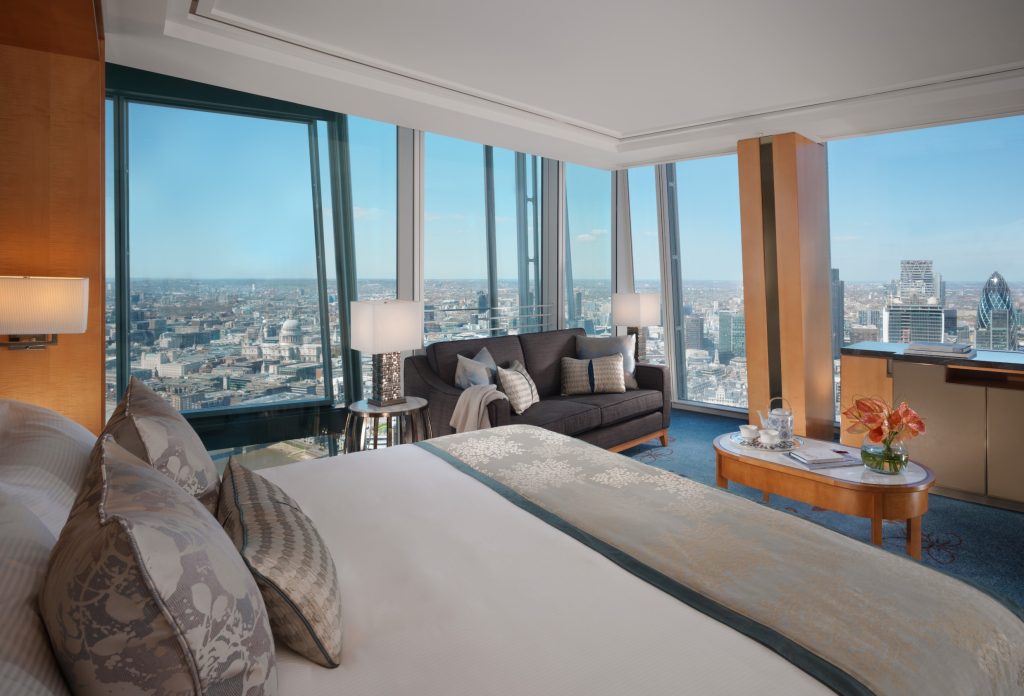 LONDON- UK
The travel guide for exploring the
ecstatic beauty of LONDON.