Jal Hamad, Pixelfarm, Museo del Prado, Beatriz Carderera Arnau, Museo Thyssen, Botoa Lefé GómezPin, Silvia Ortiz, Inés López-Quesada, Javier Aparicio, Damián Casado, Concha Santa Pau, Rebecca Blanchard, Alex Nogueras, Tiago de Abreu-Pinto, Guillermo de Osma, Guillermo Romero Parra, Eloy Molanes, María Cortés, Borja Díaz, Juana de Aizpuru, Concha de Aizpuru, David Muñoz, Patricia Riva, Elizabeth Horcher, Aida Casamayor, Elba Benítez, Pamela Cañizo, Marlon de Azambuja, Sandra Gamarra, Antoine Henry Jonqueres, Álvaro Catalán de Ocón, Pilar Catalán de Ocón, Jesús Colao, David del Castillo-Peyús, Inmaculada Casado, Héctor Coronel Gutiérrez, NH Hoteles and Juan José González.
Museo Nacional del Prado
This museum was built in 1785 but did not open to the public until 1819. Originally, the works shown were from royal collections, but over the last 200 years, the permanent collection was built through bequests, donations and acquisitions. Although the Prado comprises more than 8600 masterpieces, only 1550 are on show. The museum is especially rich in paintings by European Masters of the 16th–19th centuries, such as Bosch, El Greco, Raphael, Titian, Tintoretto, Velázquez, Rubens and Goya. Recent extension and renovation works mean the museum now stands at 22,000 square metres. Buy your tickets online to avoid long queues.
www.museodelprado.es
Tel: +34 913302800
Calle Ruiz de Alarcón, 23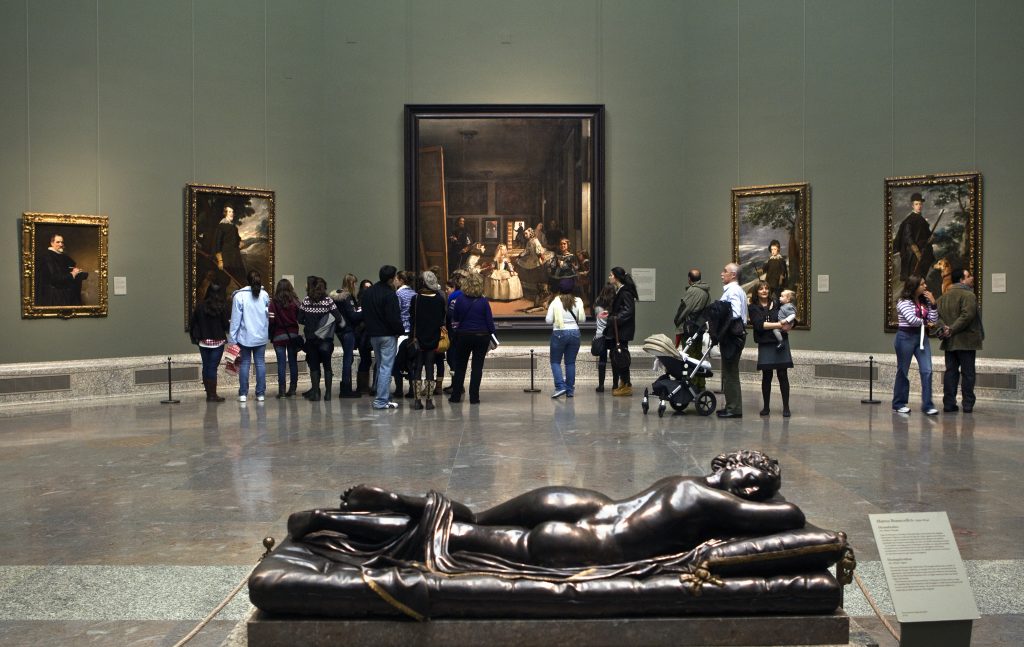 Museo Nacional Centro Arte Reina Sofía
This institution has greatly evolved since its inception in 1952 as a centre for the arts, up until it pened to the public as a state museum in 1990 at its present location. The museum acts as an extension to the Museo del Prado, as it covers the period from the late 19th century to the present day. Containing an impressive collection of Vanguard, Surrealist, Cubist and Expressionist works, the museum is home to Picasso's Guernica. Names in the permanent collection include Miró, Yves Klein, Dalí, Braque, Calder, Gris, Picabia, Barceló, Klee, Bourgeois, Flavin, Rothko, Serra, Richter, Pistoletto, Bacon, Tanguy, Léger, Twombly… and the list goes on. In 2005, the museum underwent a major transformation that included a new building designed by Jean Nouvel and a Roy Lichtenstein statue in the museum square.
www.museoreinasofia.es
Tel: +34 917741000
Calle Santa Isabel, 52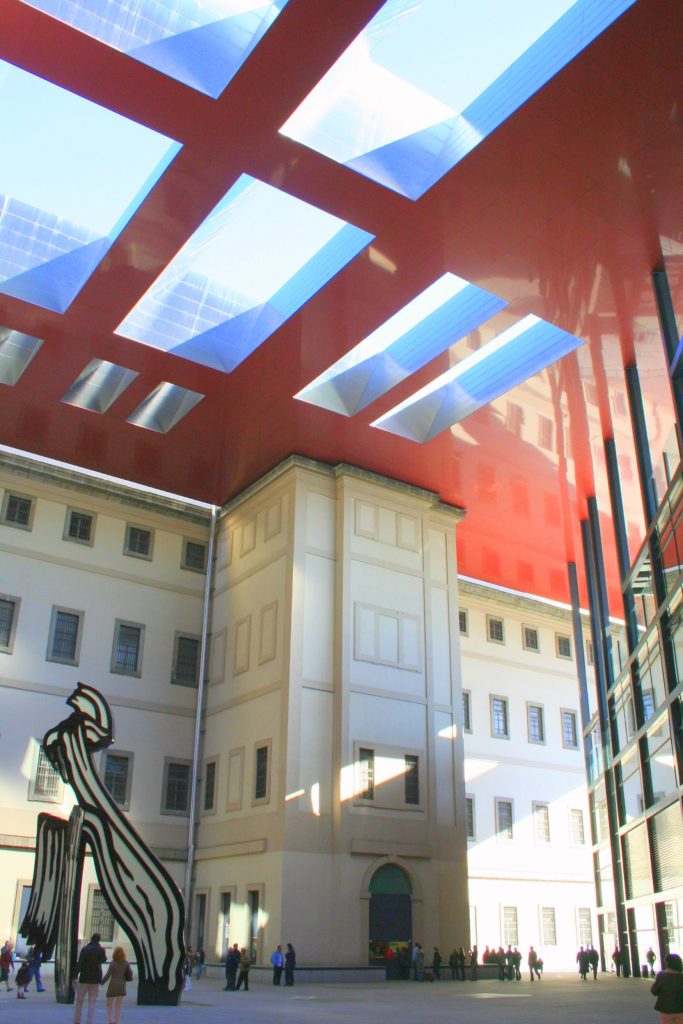 Museo Lázaro Galdiano
Unexpected and off the beaten track, this is a real gem that even most locals have never visited. Located in Madrid's shopping Golden Mile and away from other galleries, the museum houses an impressive collection amassed by collector José Lázaro Galdiano. The space, which boasts a peaceful garden in the middle of the hustle and bustle of Madrid, opened in 1951 and comprises a total of 4820 works of art by Velázquez, El Bosco, Maes, El Greco, Goya and Constable, among others. It also counts an outstanding collection of jewelry and silverware, arguably the largest in Europe.
www.flg.es
Tel: +34 915616084
Serrano 122, 28006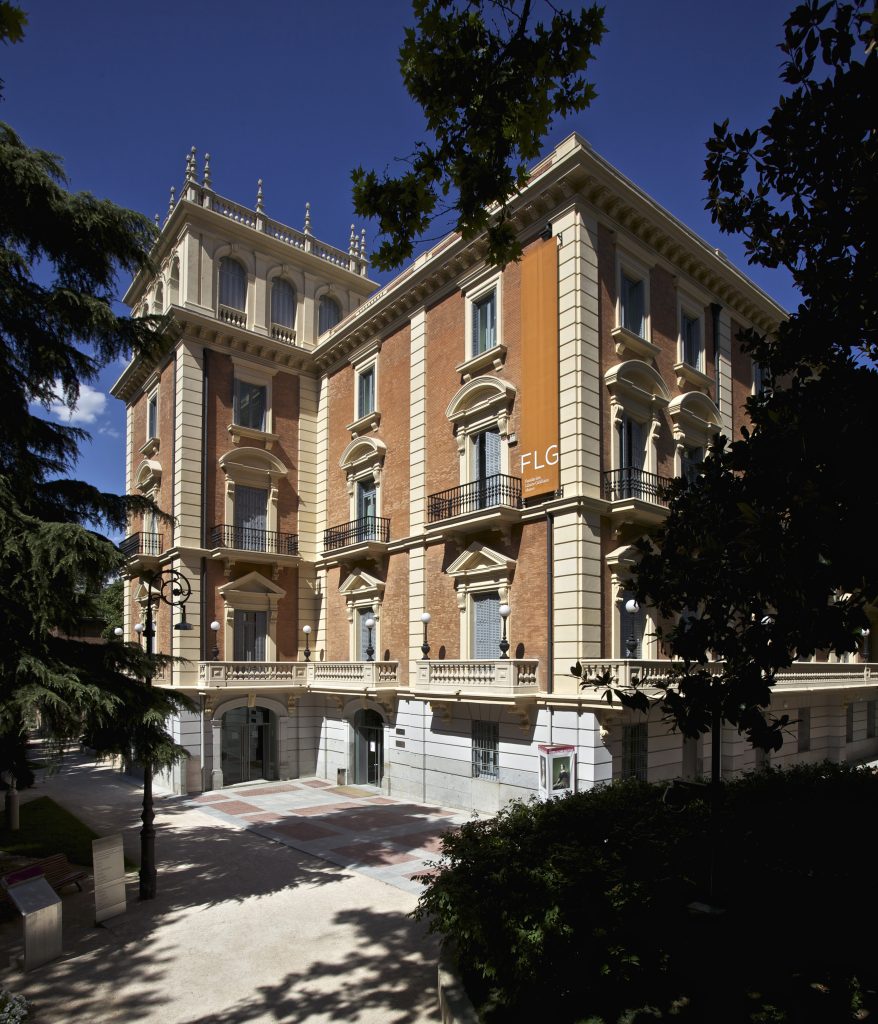 Thyssen-Bornemizsa
The third constituent of the Golden Triangle of Art in Madrid, the Thyssen-Bonemisza Museum complements the Prado's collection of old paintings and the Modern art housed at the Reina Sofía. It features movements and styles such as the Italian and Dutch primitives, German Renaissance art, 17th-century Dutch painting, Impressionism, Russian Constructivism, Geometric Abstraction and Pop art. It officially opened in 1992, showing 715 works, but its collection now holds more than 1600 masterpieces spanning eight centuries of European painting. It is rich with works by the Old Masters from the Renaissance and Baroque periods, but also includes 20th-century art with names such as Munch, Schiele, Kandinsky, Chagall, Magritte, Mondrian, Hopper and Pollock.
www.museothyssen.org
Tel: +34 902760511
Palacio de Villahermosa, Paseo del Prado, 8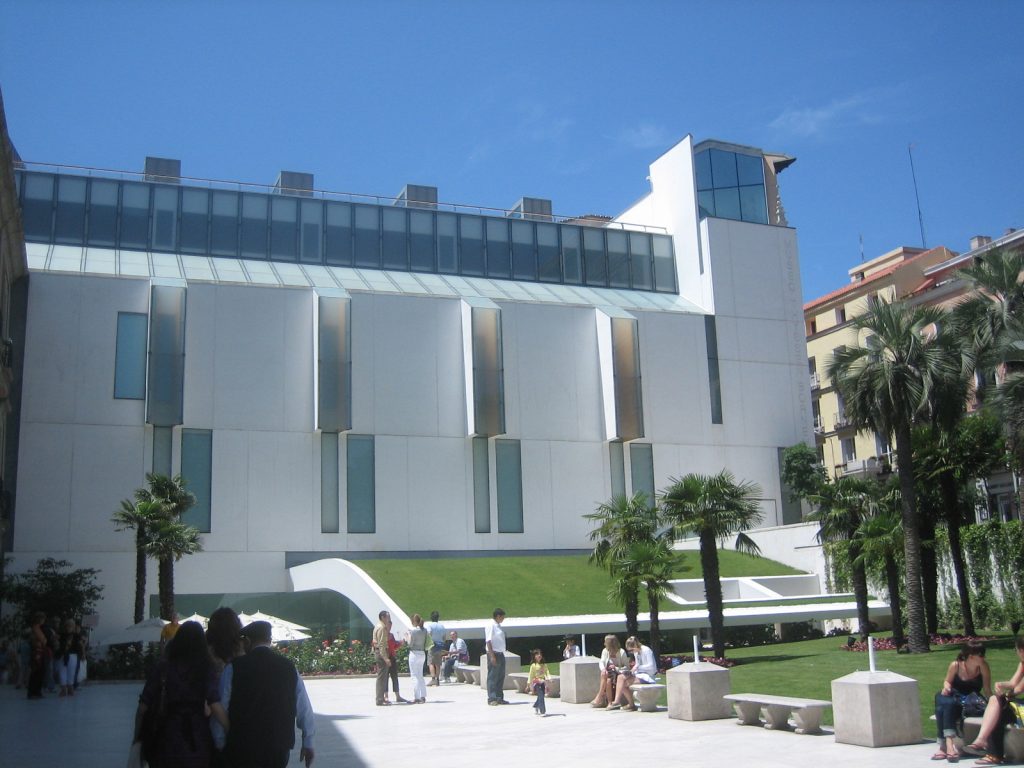 Coll & Cortés
Coll & Cortés was founded in 2005 with a space on Calle Justiniano in Madrid, but in 2012, the business expanded with the opening of premises in London's Mayfair. From the start, the gallery has aimed at establishing itself as one of the leading art dealers in Spain through sourcing and selling the best of European and Spanish paintings and sculptures. Founders Jorge Coll and Nicolas Cortés have sought to exhibit works of art that history may have overlooked, but which are rich in quality and cultural significance. The gallery has taken part in TEFAF in Maastricht since 2011 and Frieze Masters in London since 2012.
www.collcortes.com
Tel: +34 913100582
Justiniano, 3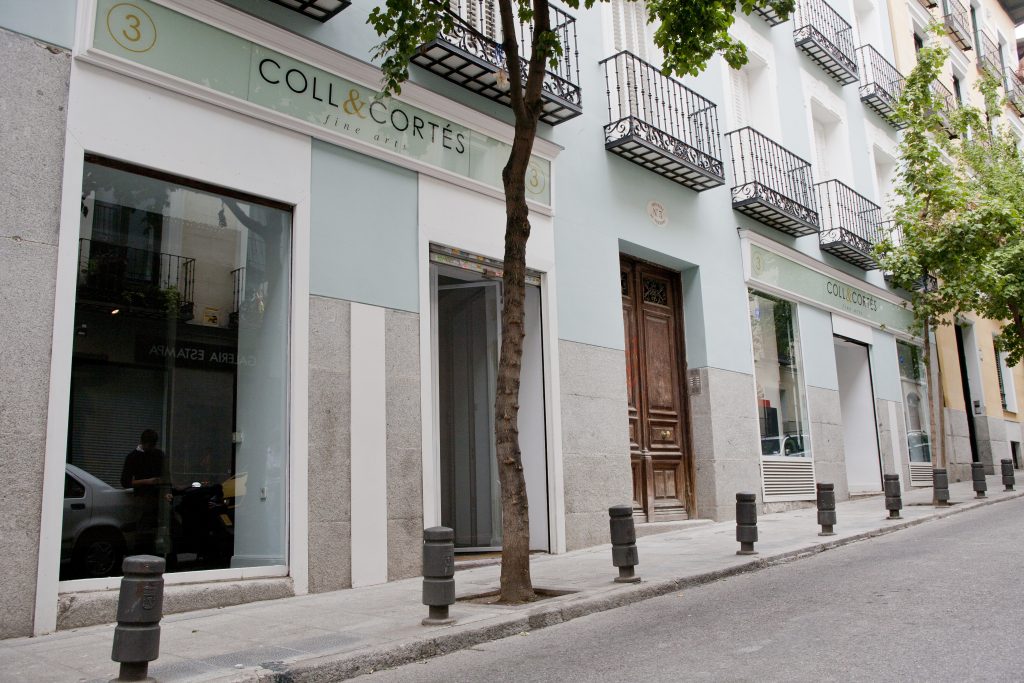 Guillermo de Osma
This is the place to go in Madrid if you are looking for a Dalí, Klee, Léger, Miró, Picasso or Serra masterpiece. Since its inception in 1991, it has exhibited Modern and Contemporary art and specializes in the period of the historical Avant-garde, between 1910–39, in Europe and Latin America. Having staged more than 80 shows, this gallery is among the Spanish capital's veterans and also organizes and curates exhibitions in collaboration with museums and foundations. It participates in major art fairs such as Art Basel Miami Beach, FIAC and ARCOmadrid.
www.guillermodeosma.com
Tel: +34 914355936
Claudio Coello, 4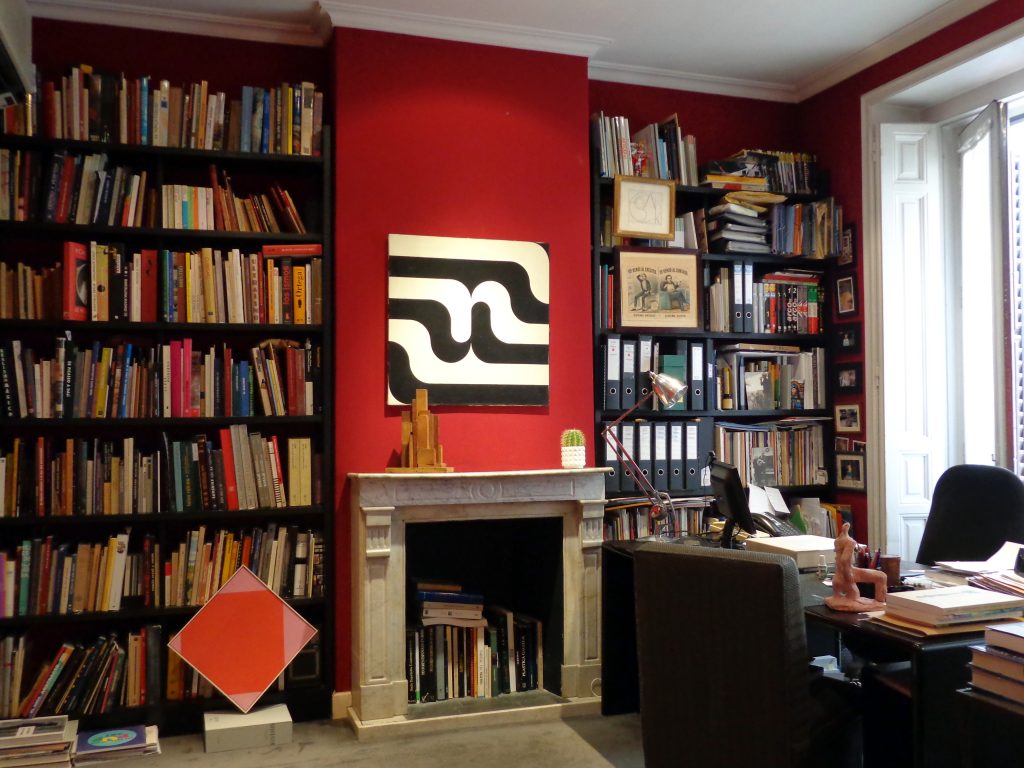 NoguerasBlanchard
Nogueras Blanchard opened its first space in Barcelona in 2004 and following with a second space eight years later in Madrid in order to generate new audiences and contexts. With a cross-disciplinary international program reflecting a variety of conceptually motivated practices, the gallery's main goal is to engage in a long-term commitment with the careers of its artists. They co-produce films, fund biennial projects, publish artist books and collaborate closely with international galleries and institutions. Nogueras Blanchard set up the Kitchen Talks initiative, a series of informal talks with artists, crtitics and curators in the gallery's kitchen.
www.noguerasblanchard.com
Tel: +34 915063484
Doctor Fourquet, 4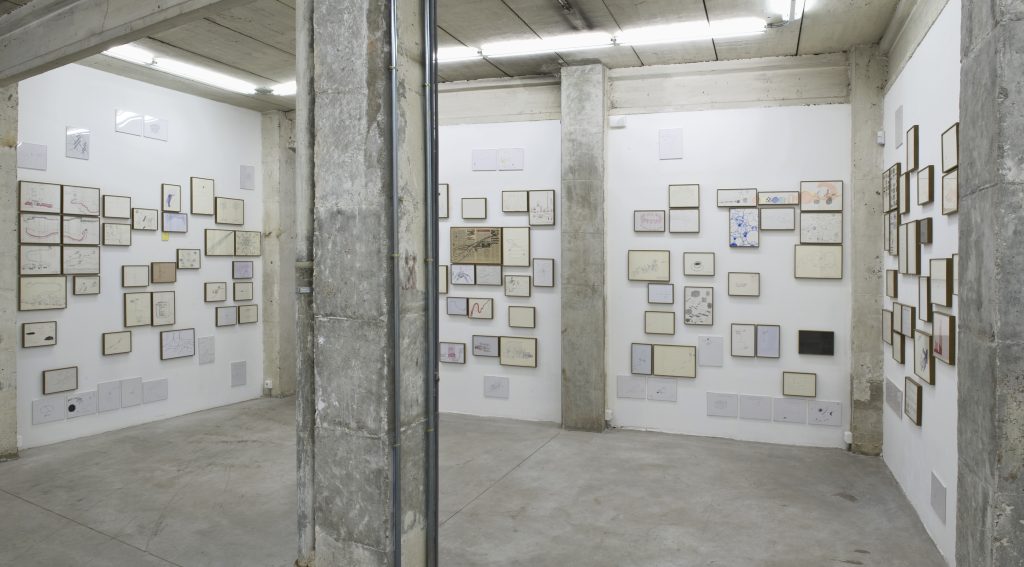 Parra & Romero
One of the most international galleries in Madrid, and definitely the most conceptual, appeared on the capital's art scene in 2005. Owned and directed by Guillermo Romero Parra, its line of work is based on the investigation of new languages in Contemporary art. The gallery primarily represents young and established mid-career artists and hosts between six to eight exhibitions per year. Parra & Romero has taken part in fairs such as Art Basel, FIAC, SP Arte, ARCOmadrid and Art Basel Miami Beach. In 2013, a branch of the gallery was inaugurated in Ibiza, where a summer group exhibition is held annually.
www.parra-romero.com
Tel: +34 915762813
Claudio Coello, 14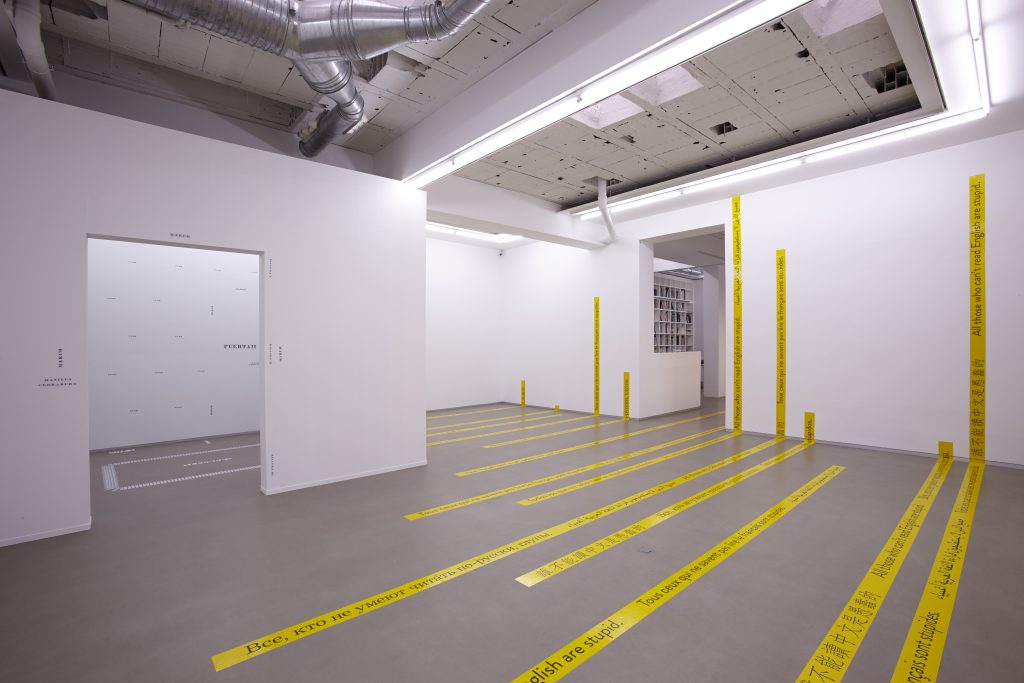 Elba Benítez
Launched more than 20 years ago, this is one of Madrid's veteran galleries. The space represents high calibre artists such as Carlos Garaicoa, Vik Muniz, Cristina Iglesias and Ernesto Neto and explores channels of artistic expression formed by the interplay of art with other disciplines, such as architecture, film, tourism, urbanism and the production of projects for public spaces. It has participated in Art Basel Miami Beach and both Frieze London and New York, where it was awarded a prize for best booth in 2013.
www.elbabenitez.com
Tel: +34 913080468
San Lorenzo, 11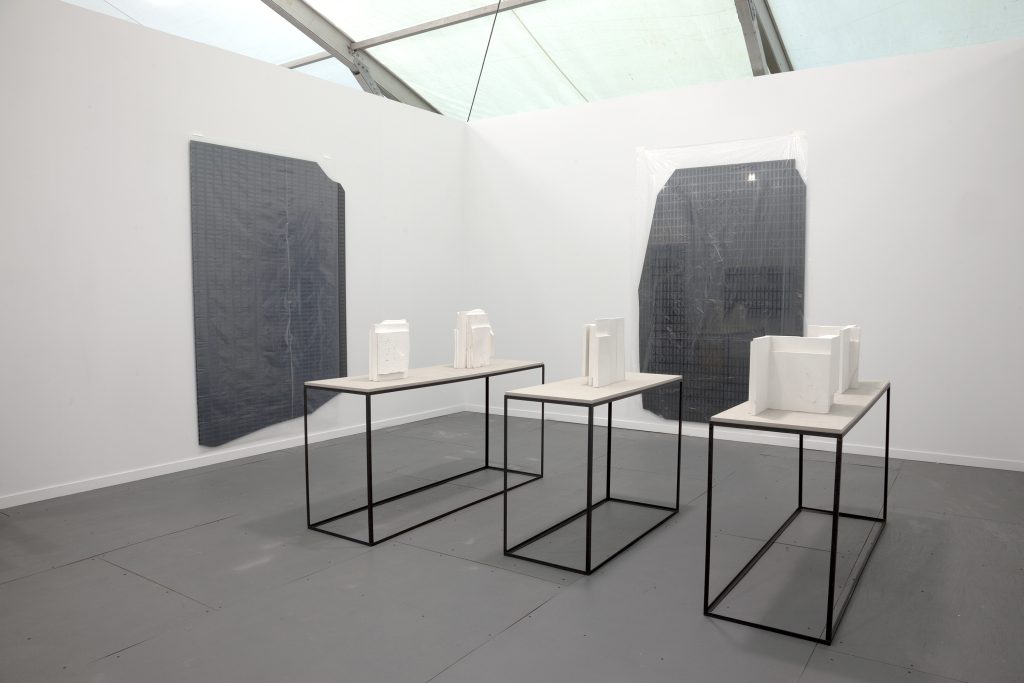 The Goma
A young gallery, it was founded in 2011 and has quickly become one to watch. The Goma is located in the historic quarter of Barrio de Las Letras – currently home to many art spaces – where Golden Age writers such as Cervantes, Góngora and De la Barca used to live. The gallery program is international, with a pool of European and American artists including Pierre Descamps, Till Gerhard and Pablo Jansana, and is based on Contemporary languages expressed by a variety of means and media.
www.thegoma.com
Tel: +34 918287116
Calle del Fúcar, 12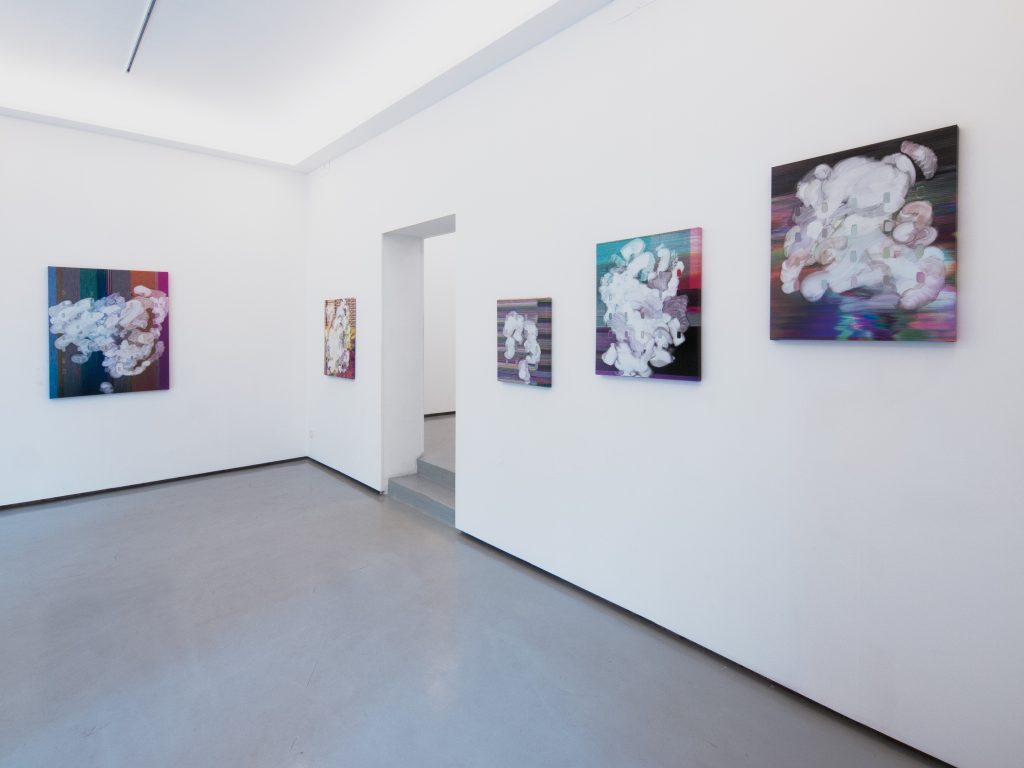 Casado Santapau
Casado Santapau opened in 2006 with a unique gallery proposal: a non-linear art space looking to surprise with its complex constructions. The gallery represents European and Latin American artists who develop tech-based projects, concepts and situations found in the interaction of politics and society. Those include Ian Monroe, Eva Berendes, Silvia Prada and Lori Hersberger, among others.
www.casadosantapau.com
Tel: +34 915210382
Conde de Xiquena, 5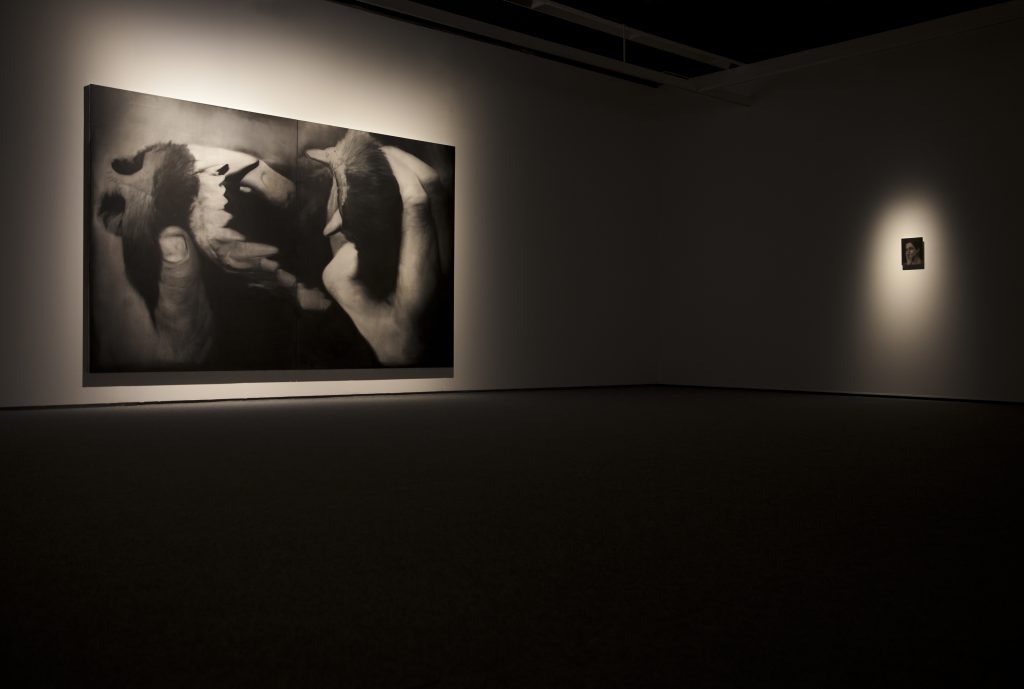 Travesía Cuatro
Founded in 2003 by duo Silvia Ortiz and Ines López-Quesada, the gallery has focused on building bridges between Latin American and European art scenes. Travesía Cuatro attends fairs such as arteBA, SP-arte, ARCOmadrid, Zona Maco and, since 2009, Art Basel Miami Beach. The gallery represents YBA John Isaacs, Cuban star artist Jorge Pardo and Mexican artists Jose Dávila, Gonzalo Lebrija and Jorge Méndez Blake, among others. In 2008, it moved to a bigger space to house its expanding program and in November 2013, opened another space in Guadalajara, Mexico.
www.travesiacuatro.com
Tel: +34 913100098
San Mateo, 16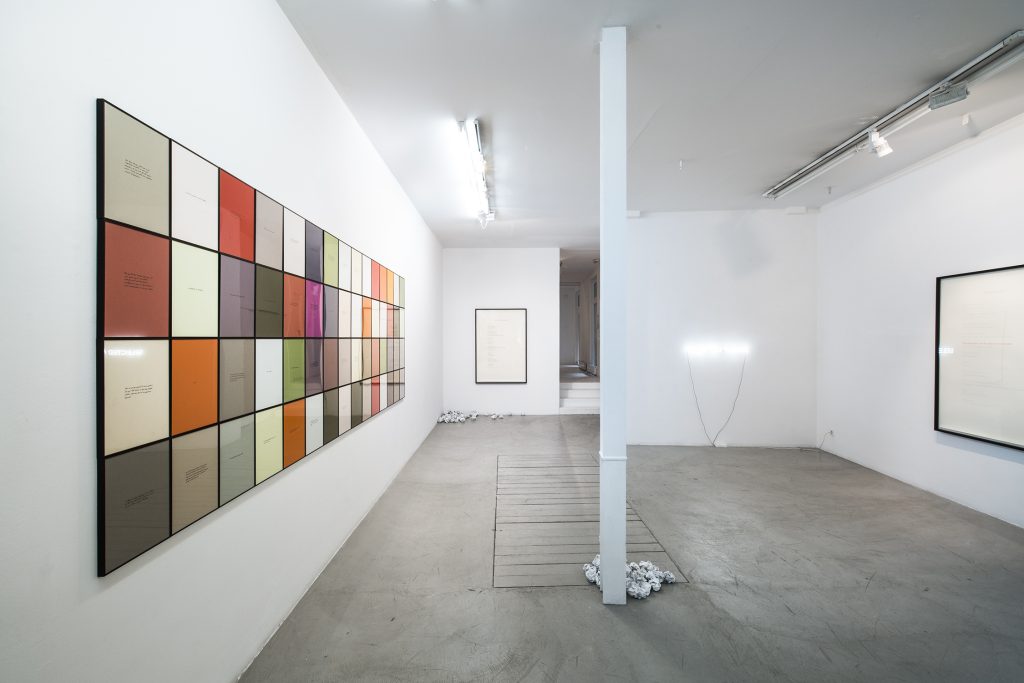 Sandra Gamarra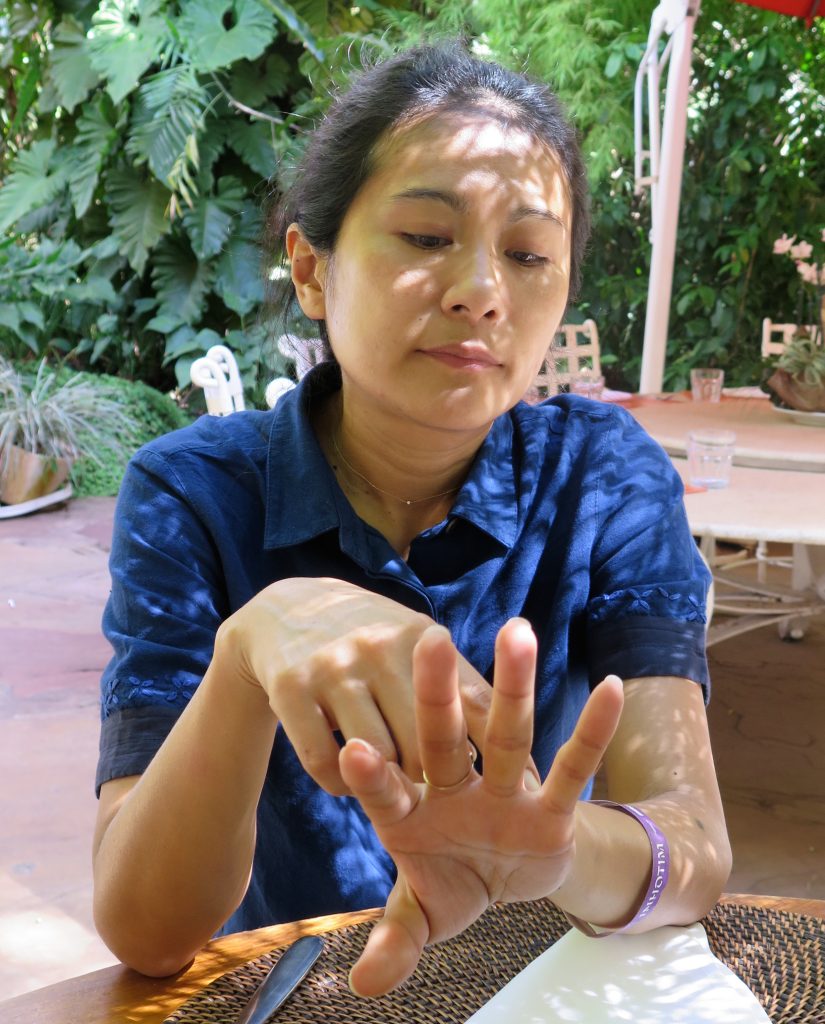 Born and raised in Lima, Sandra Gamarra studied fine arts at the Catholic Pontificate University in the Peruvian capital. In 2002, she created the fictional museum LiMac in response to the lack of such an institution in her home country. Originally comprised of souvenirs such as yoyos, mouse pads and erasers, Gamarra developed the LiMac collection with her paintings as well as an architectural project of an imagined building in the desert. LiMac mostly manifests in other museums, on its website or in Gamarra's Madrid studio where group exhibitions are organized once a year
Sandra Gamarra's works are in the collection of the MoMA, New York.
Marlon de Azambuja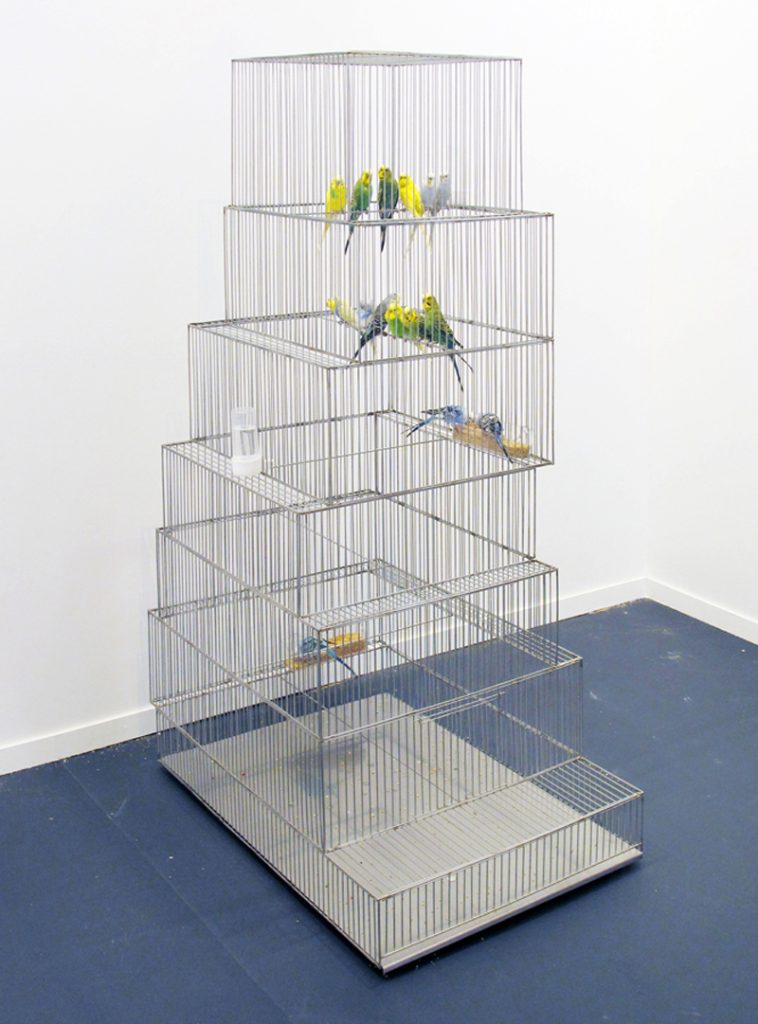 Marlon de Azambuja's practice focuses primarily on the cultural and aesthetic impact of architecture, urban planning and the city as a living and breathing entity. He uses diverse media — drawing, photography, sculpture, installation and video — to create new ways of looking at structures that surround us. Inspired by Brazilian Modernist art and architecture, Azambuja transforms urban elements such as street furniture, sidewalks and buildings, to uncover hidden yet existing abstract patterns and geometric wonders using everyday materials such as adhesive tape, bricks, glass panes or the stroke of a pen. His work has been exhibited internationally, including at the Havana Biennial and Mercosul Biennial, at galleries and institutions worldwide and is part of a number of public and private collections.
Marlon de Azambuja presented works he created in Dubai at Art Dubai 2014.
Cristina Lucas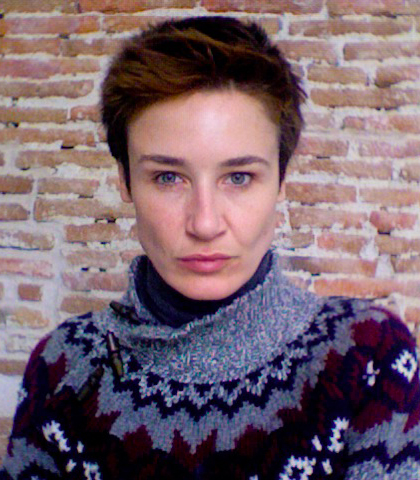 Cristina Lucas uses a wide range of media that includes video, photography, installation and drawing. Her works analyze the instruments of power that underpin society and how they limit freedom. Lucas' feminist commitment is apparent through all her works. Alongside her practice in video and photography, the artist has created a series of maps that allow an analysis of historical and economic issues. Through the use of irony and humour as weapons, her oeuvre, which has been recognized internationally, encourages viewers to confront the problems of our time and take an active stance towards art.
Cristina Lucas took part in the 10th Istanbul Biennial in 2007
Alvaro Catalán de Ocón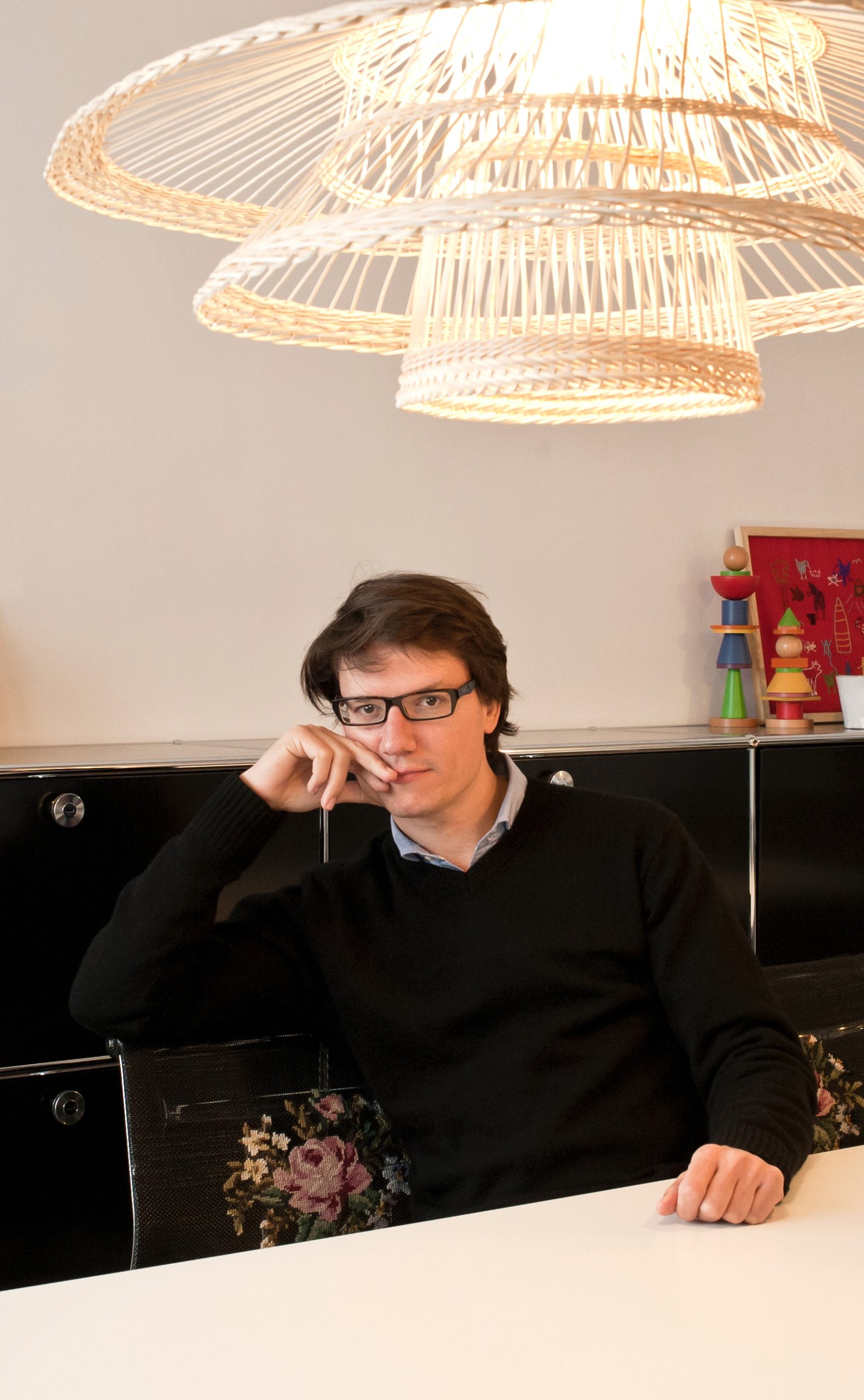 Born in Madrid, Alvaro Catalán de Ocón's take on design is based on a sophisticated vision of what makes an object special. Clean and elemental, his designs are also rich in experience and associations. After completing studies in Business Management, he began training in product design at the Instituto Europeo di Design in Milan and later graduated with honours from Central Saint Martins in London in 2004. His thesis project, the GLOW BRICK, is still manufactured and distributed by Suck – UK. In 2004, he opened his own studio in Barcelona where he designed the LA FLACA lamp, winner of the Design Plus Award and was a finalist at the Delta Awards in Barcelona. In 2009, he moved to Madrid where he teaches at the Instituto Europeo di Design. His work has been showcased in several galleries and events such as Spain Alight at Tokyo´s Design Week 2011, David Gill Galleries – Design Art Basel (Basel 2011) and Rossana Orlandi (Milan 2011), among other places. He has also curated several exhibitions, among them the Finnish Design Week exhibition Helsinki – Madrid Findesign, held in 2010 at the El Matadero cultural centre in Madrid. His designs can be found in galleries such as OA and Sim Sum in Madrid, David Gill in London, Galleria Rossana Orlandi in Milan and the Guggenheim Museum in Bilbao.
What is your favorite neighborhood in Madrid?
Chueca, on the Alonso Martinez side (Justice district).
Where do you like to dine?
El Cisne Azul, Toma II, Viridiana and La Castela.
Where is the best place to stay?
The Hotel de las Letras in Gran Via.
What are must-have items to live in Madrid?
Comfortable shoes and sunglasses.
Where do you go to experience art and design?
It is imperative to visit Museo del Prado a couple of times every month and the El Matadero cultural centre as a meeting place for the freshest and most current
creativity.
What inspires you in Madrid?
Its hospitality and vitality. Everyone who comes here finds their place in Madrid.
Schneider Colao Gallery
Founded in 2008 by Swiss/American architects Ursula Schneider and Jesus Colao, the gallery fuses architecture and design and acquires exceptional design collections for clients worldwide. Procuring 20th-century furniture, it sources unique pieces in accordance with clients' aspirations. Its catalogue comprises important original works by some of the most prominent designers of the 20th century including Charles & Ray Eames, George Nelson, Pierre Paulin, Alvar Aalto, Dieter Rams, Poul Kjaerholm, Poul Henningson, Florence Knoll and Serge Mouille, among others
www.schneidercolao.com
Tel: +34 915288062
Calle de Belen, 2
DiverXO
The only restaurant in Madrid with a 3-Michelin Star Olympus, DiverXO offers a fusion of Mediterranean and Chinese cuisines. Chef David Muñoz's culinary concepts, such as 'canvas dishes', 'roller-coasters' or 'butterflies in the stomach' are unique. The miseen-scène and creativity have no limits in this sanctuary of flavors and sensations, presenting unexpected creations. In the summer of 2014, DiverXO moved to larger premises, in which they promise to 'defy dogmas'.
www.diverxo.com
Tel: +34 915700766
Calle Pensamiento, 28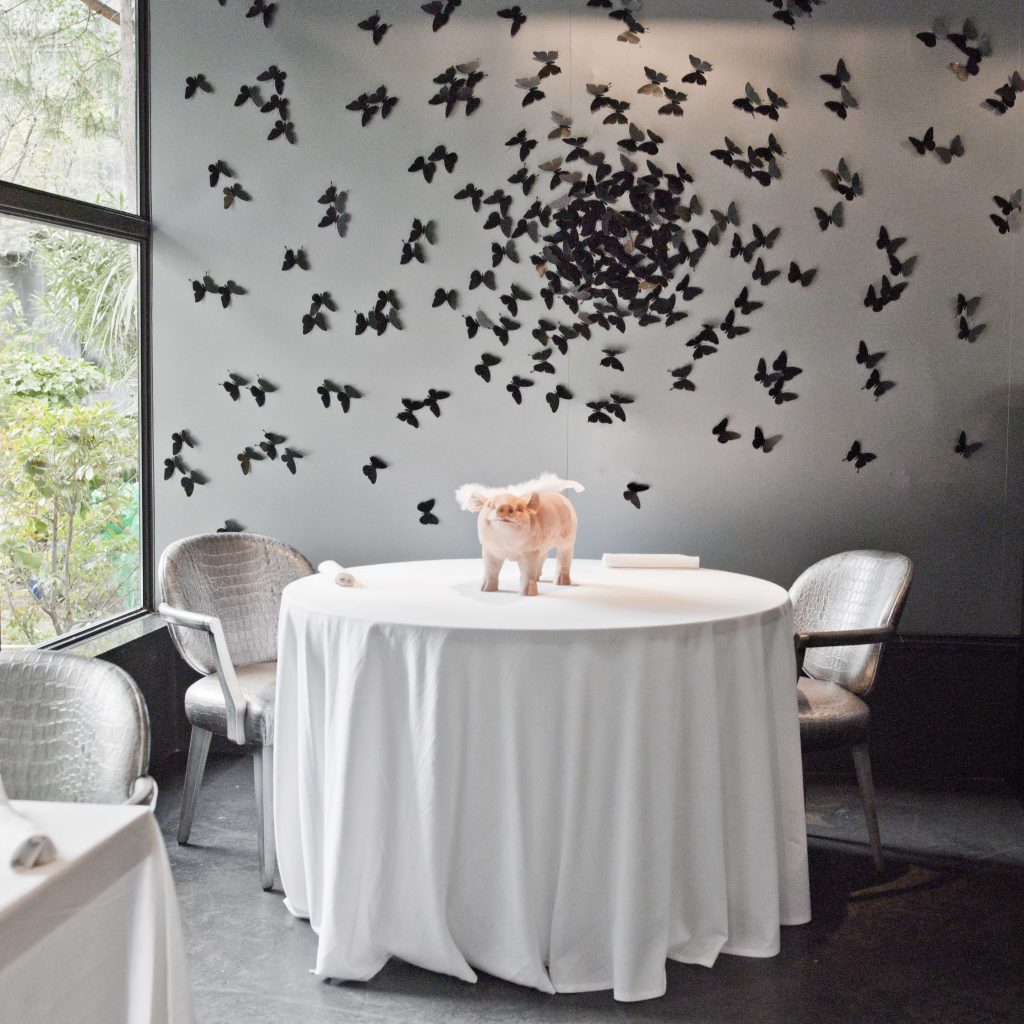 Ramón Freixa
Accessible only through Hotel Único's gardens, this is a 2-Michelin star restaurant led by virtuoso chef Ramón Freixa. His cooking is based on the quality of the products and the authenticity of flavors. It is full of references to traditional fare, but presented from a modern perspective, incorporating cutting-edge techniques. Some of Freixa's mouth-watering signature dishes include 'Textured Tomatoes in the Summer' or 'Duck Hamburger with Green Mustard Ice Cream'. Every detail is overseen by the chef, from the décor and table dressing to the elegant and varied tableware, and the service is particularly attentive.
www.ramonfreixamadrid.com
Tel: +34 917818262
Claudio Coello, 67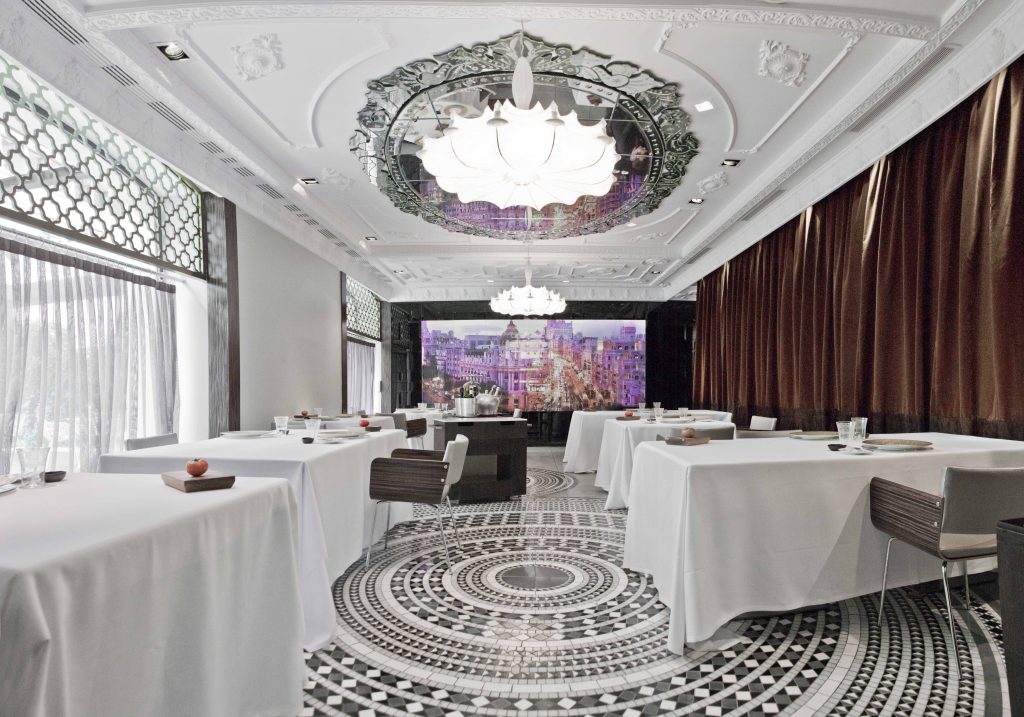 Horcher
Having recently celebrated its 70th anniversary, this restaurant has long been, and remains, the flagship of game dishes and Central European high cuisine recipes. Offering an elegant setting with impeccable service, Horcher is one of the few places where one can dine in Madrid surrounded by celebrities. Savour classics such as the venison carpaccio with grain mustard and spicy fig, the lobster with truffle ragout, or their famous steak tartar and Horcher hamburgers – an experience for the most demanding of palates. The desserts are all delicious but don't miss the Baumkuchen or any of their crêpes.
www.restaurantehorcher.com
Tel: +34 915220731
Alfonso XII, 6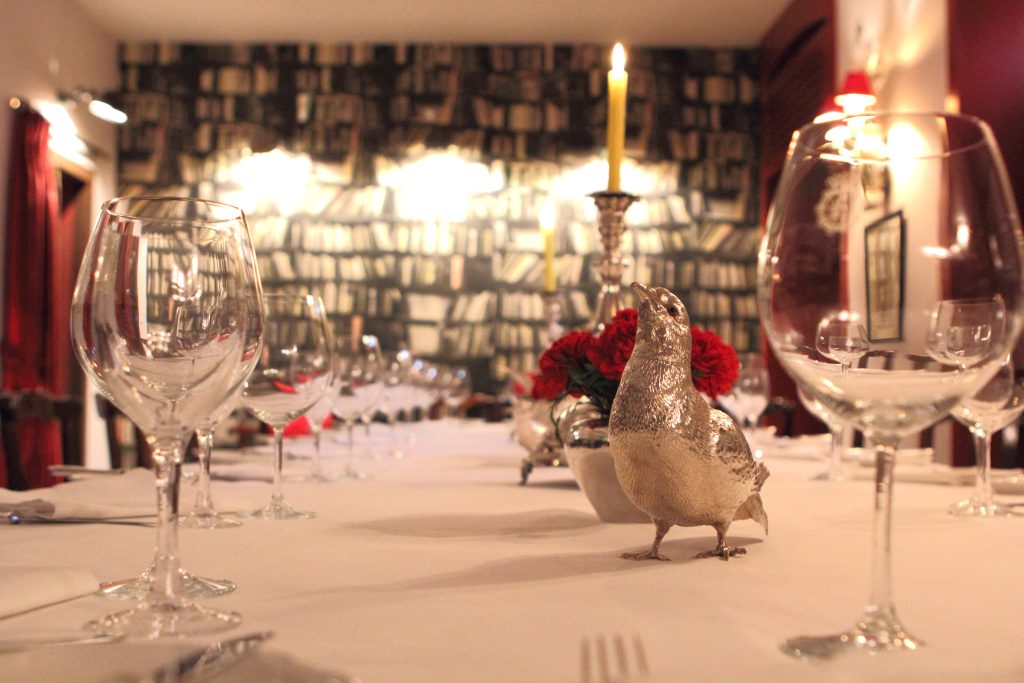 Altrapo
Occupying the lower floor of Hotel de las Letras in the heart of downtown Madrid, Altrapo was opened in 2013 under the direction of Cordovan chef Paco Morales. The eatery offers a unique and fun atmosphere where the informal mingles with the academic. No wonder then that their motto is 'Casual High Cuisine'. The menu is not structured in the traditional way but in eight blocks instead, with names such as 'To Eat with Your Hands and Lick Your Fingers', 'Gentle and Classy', 'Roguish and Zingy' or 'Cheeses From Far and Near'.
www.altraporestaurante.com
Tel: +34 915242305
Caballero de Gracia, 11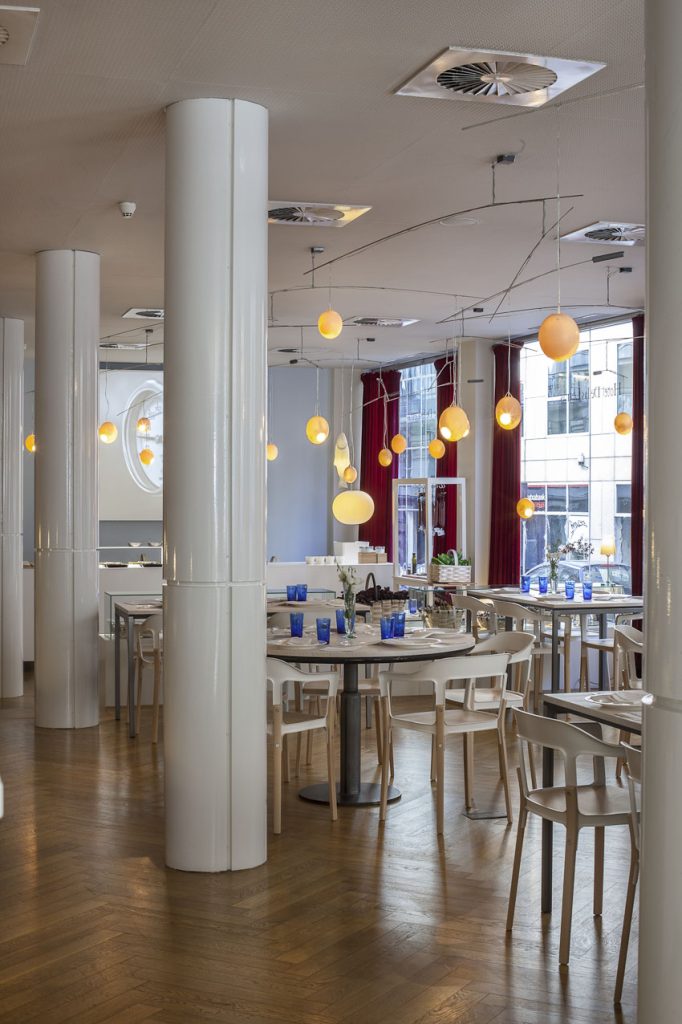 Hotel Ritz by Belmond
The first luxury hotel in Madrid, it was built on the orders of King Alfonso XII in 1910, responding to the need for the city to have a luxury property in line with other major European cities. Located in the Golden Triangle of Art, in front of the Thyssen-Bornemisza and just steps away from the Prado Museum, it is housed on land that originally belonged to the Parque del Retiro, one of the city's largest parks. The Ritz remains a benchmark of the hospitality sector in Madrid and has hosted figures ranging from Ernest Hemingway to Ava Gardner and Michelle Pfeiffer to Madonna, among many others.
www.ritz.es
Tel: +34 917016767
Plaza de la Lealtad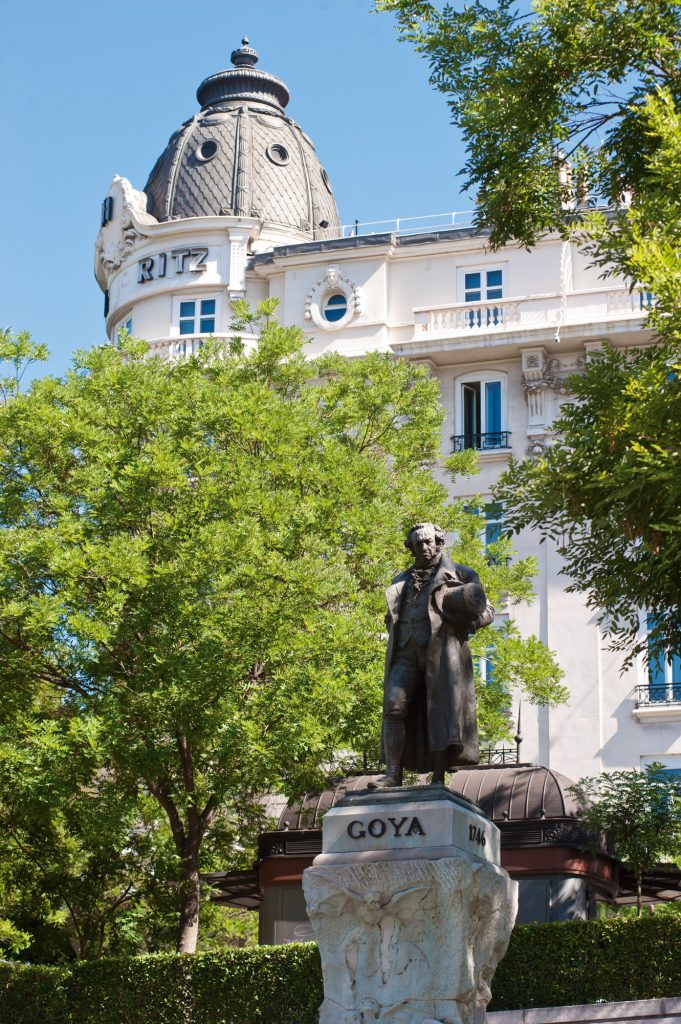 Hotel ME Reina Victoria
Just a short walk away from the most important museums and many of the touristic attractions of Madrid, this hotel lays in the city's historic square. Built in the early 19th century, it used to be the meeting point for bullfighters and has recently been transformed into a stunning hotel by internationally renowned British architect Keith Hobbs, retaining its beautiful and graceful façade, typical of Madrid's urban architecture. The Roof is one of the most sought-after terraces in Madrid, offering a spectacular panoramic view of the city centre.
www.memadridreinavictoria.madridhotels.it
Tel: +34 917016000
Plaza de Santa Ana, 14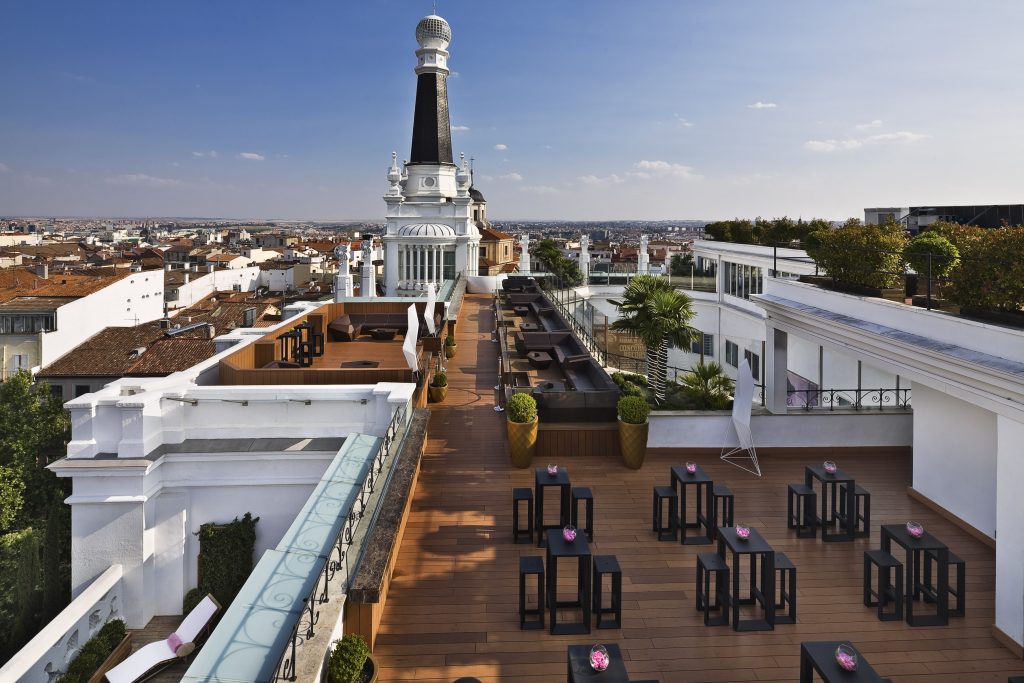 Hotel Único
Everything in this hotel honours its name: Limousine service, personal shopper, childminders, personal trainer and a concierge known for procuring impossible tickets to major events – these are only a few of the bespoke services on offer. Located in a revamped 19th-century building and just a block away from the Shopping Golden Mile, this oasis of tranquility also has its own interior garden, a rarity in Madrid!
www.unicohotelmadrid.com
Tel: +34 917810173
Claudio Coello, 67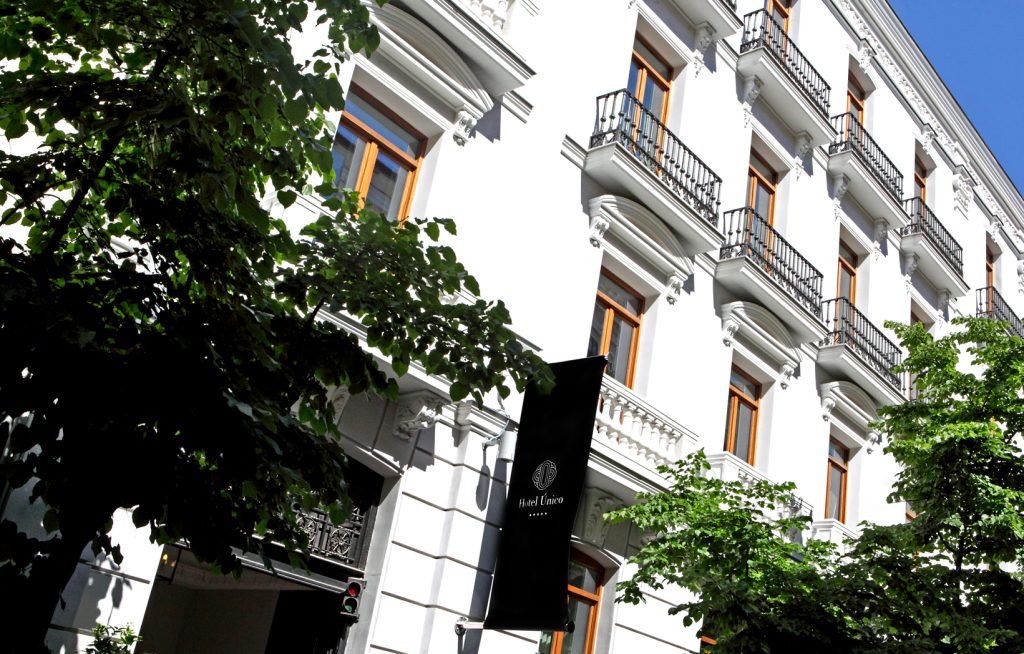 Hotel NH Palacio de Tepa
NH Palacio de Tepa is a five-star boutique hotel located in the Las Letras neighborhood, a few meters from the Golden Triangle of Art. The former palace of the Count of Tepa, which dates back to 1808, it was restored in 2011. Its rooms combine 18th-century architectural details with modern touches. Marble bathrooms, down feather pillows, 24-hour room service and tailored services are on offer. It also houses the gastro bar Estado Puro, where you can sample Spanish tapas made by Ferran Adria's most prominent disciple, Chef Paco Roncer.
www.nh-hotels.com/NH-PalaciodeTepa
Tel: +34 913896490
San Sebastian, 2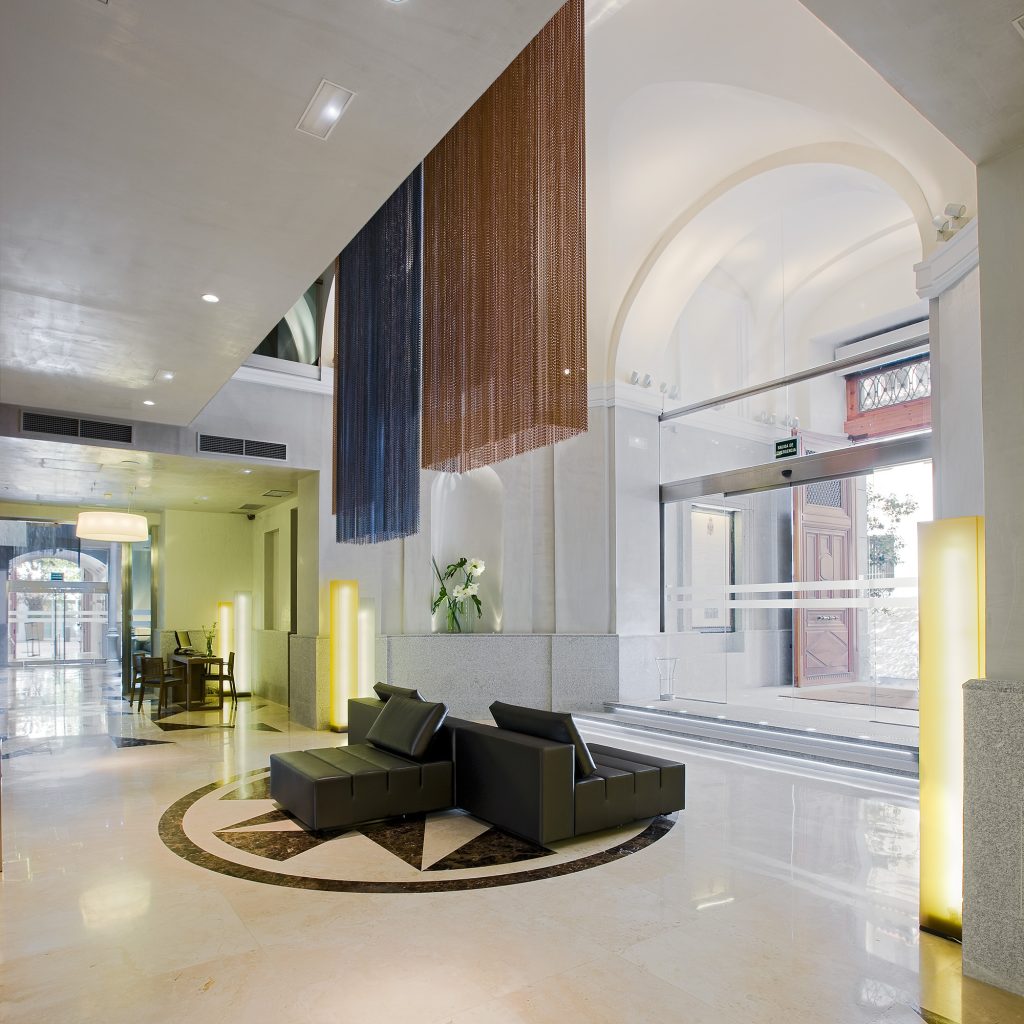 MADRID – SPAIN
The travel guide for exploring the
ecstatic beauty of MADRID.