Garage Museum of Contemporary Art
Established in 2008, Garage moved to its permanent home only in 2015, into a building designed by Rem Koolhaas in the heart of Gorky Park, one of Moscow's landmarks. More than a museum, it doubles as a kunsthalle, educational center, and venue for high-profile exhibitions (Robert Longo, Louise Bourgeois, and Ilya Kabakov have all been exhibited). The most dynamic Russian museum, staffed with a team of young curators and hosting extensive public programs and research projects, Garage has also turned its eye towards young Russian artists, supporting publications, a comprehensive library, an archive on Soviet nonconformist art, and event grants for foreign curators to visit Garage events, such as the Triennial of Russian Contemporary Art, held in March 2017.
www.garagemca.org/en
Tel: +7 495 645 05 20
9/32 Krimsky Val st., 119049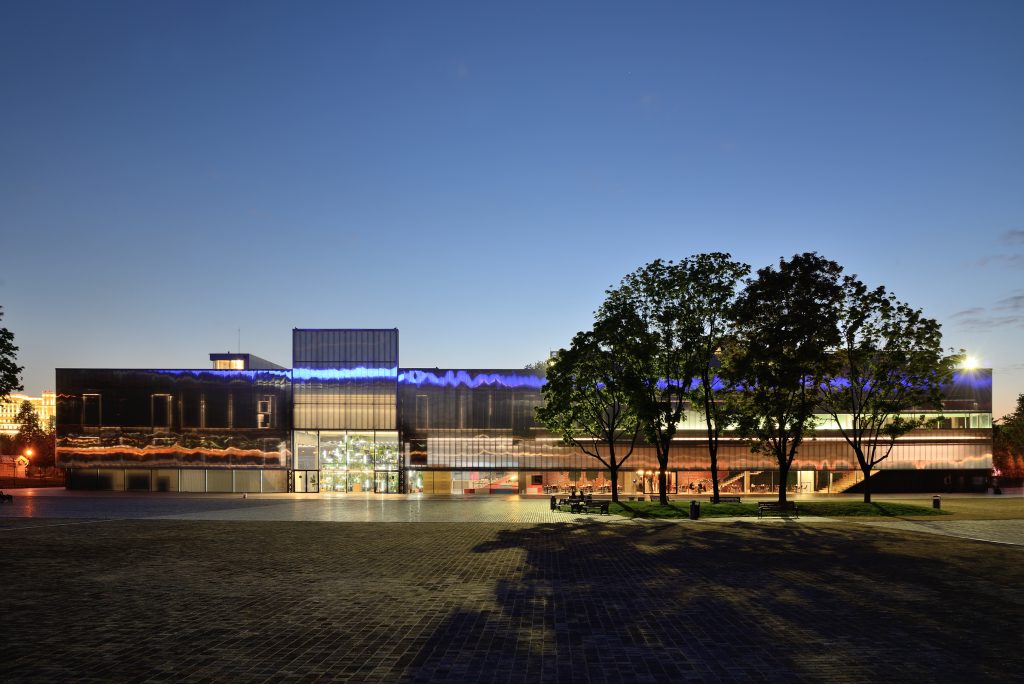 V-A-C Foundation
Established in 2009, V-A-C is technically still not a museum (their permanent location in central Moscow will open in 2019), but it operates with the heavy clout of one; one of the quintessential institutions in Russian contemporary art (besides the massive collection of its founder), with many high-profile exhibitions in Moscow, from Tino Seghal to Hito Steyerl, V-A-C has also supported many Russian young artists, such as Vladislav Shapovalov and Urban Fauna Lab, with temporary exhibitions and a partnership with the Moscow Museum of Modern Art as well as international institutions such as Tate Modern. V-A-C has already opened a space in Venice that debuted this spring with the major group show Space Force Construction.
www.v-a-c.ru
Tel: +7 495 9809760
Gogolevsky Boulevard 11, Floor 8, 119019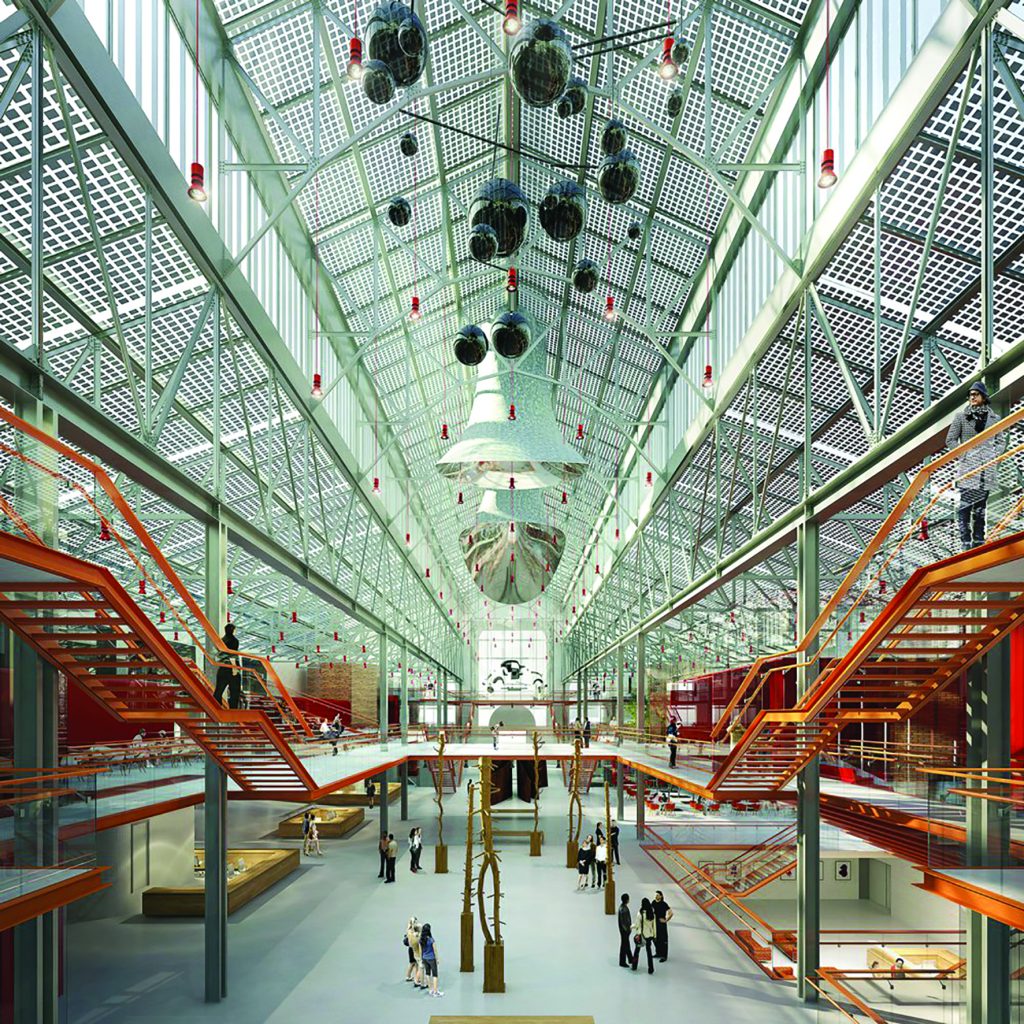 Moscow Museum of Modern Art
One of the largest museums in the city, spread across five venues, the MMOMA has a definite focus on the 20th and 21st centuries. Its collection is rather limited and irregular, but the museum's program is nonetheless extensive, encompassing several ongoing simultaneous exhibitions year-round and showcasing both international figures and Russian artists. It is traditionally the first institution where young Russian artists are shown. The museum also publishes monographs and a magazine, runs a public program and organizes international conferences in partnership with Russian academic institutions. In 2016–2017, it also housed the Carte Blanche program in collaboration with V-A-C, and presented different exhibitions on Russian Modernism.
www.mmoma.ru
Tel: +7 495 6942890
Petrovka Ulitsa 25, 125009 (and four other locations)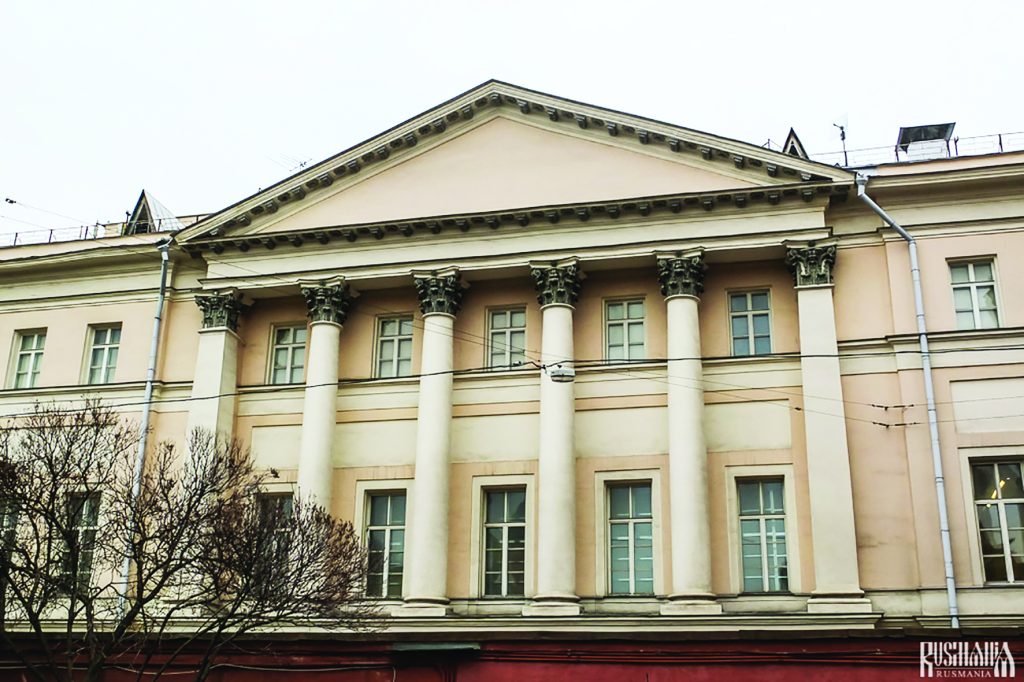 Multimedia Art Museum Moscow
An early player in the now expanding landscape of Moscow's contemporary art museums, the MAMM was founded initially in 1996 as the Moscow House of Photography, the first contemporary institution devoted solely to this medium. Spearheaded by its founder, Olga Sviblova, the museum has since transformed into the current new media-focused institution, including the establishment of the Rodchenko Art School, founded in 2006; the museum has also published several books. MAMM is one of the most active institutions in Moscow, holding dozens of exhibitions every year, among which are historical retrospectives, rediscoveries of Russian modern artists and presentations of high-profile international figures.
www.mamm-mdf.ru/en
Tel: +7 495 637 1100
Ostozhenka Ulitsa 16, 119034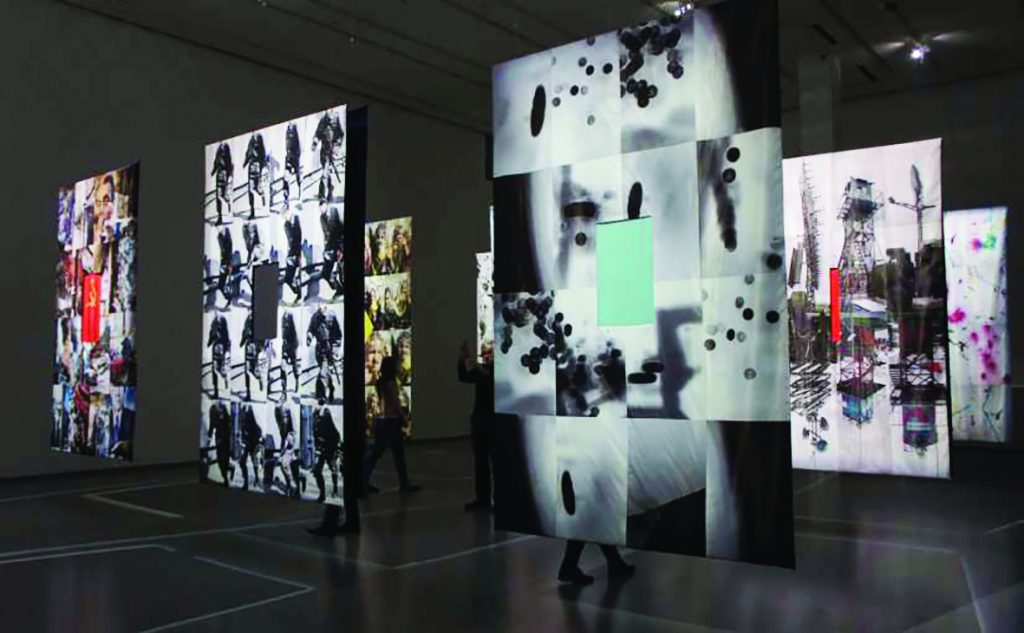 State Tretyakov Gallery
The most famous of all Russian state galleries, Tretyakov houses vast holdings of early and modern Russian art, including household names such as Malevich, Tatlin and Kandinsky. It dates back to the 1850s when Pavel Tretyakov began amassing a collection. The new gallery, housing works from the 20th century and a small contemporary section is a massive Soviet Modernist building set on the banks of the Moscow River and one of the most visited art venues in the country. It hosts major exhibitions such as The Thaw (2017), which presented artworks and cultural artefacts from the 1960s, a crucial period of historical and political transformation in the Soviet Union.
www.tretyakovgallery.ru/en
Tel: +7 495 957 0727
Krimsky Val st. 10

Galerie Iragui
The most international of Russian contemporary galleries, founded in 2008 and named after its founder Ekaterina Iragui, who trained as a curator and gallerist in Paris and is now the most visible Russian presence on the art fair circuit from Artissima to Art Dubai and Art Brussels. The gallery represents the heavyweights of Russian conceptualism (the generation immediately prior to current emerging figures), such as Pavel Pepperstein and Nikita Alexeev, but it has also consistently shown very young Russian artists in solo and group presentations. More recently, Iragui has begun to develop alliances with galleries in Europe to help present Russian artists to an audience wider than just visitors to art fairs.
www.iragui.com
Tel: +7 495 978 3213
7-5 Malaya Polyanka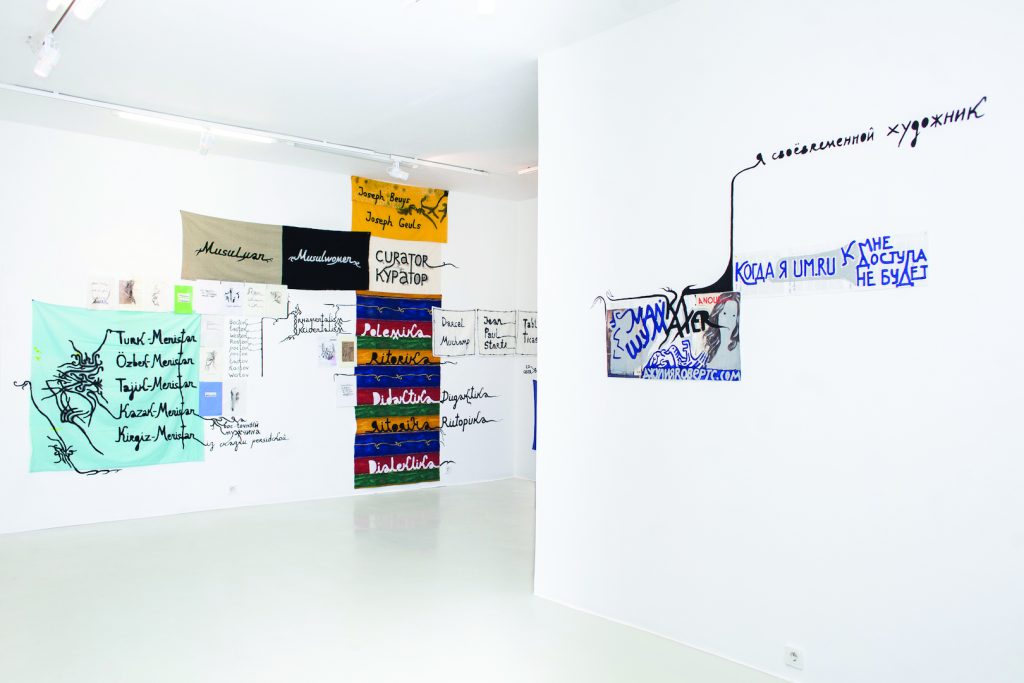 Osnova Gallery
The youngest Russian gallery in the Vinzavod hub, founded in 2014 by the couple Alena Kurmansheva and Dmitry Vetrov, Osnova is already a cutting-edge platform for emerging and mid-career artists. It shows promising young artists such as Vitaly Barabanov and Nika Neelova (who has shown at Green Art in Dubai), and recently began a process of internationalization by participating in Copenhagen's CODE Art Fair. Osnova has departed from the Russian-centric model of Moscow galleries: in 2016 it held a solo exhibition for Spanish artist Raul Diaz Reyes, and the following year hosted the self-curated group exhibition Code, showcasing prominent Brazilian artists such as Ding Musa, Sandra Cinto and Carlos Nunes.
www.osnovagallery.com
Tel: +7 926 887 3987
4th Syromyatnichesky Pereulok 1/6, 105120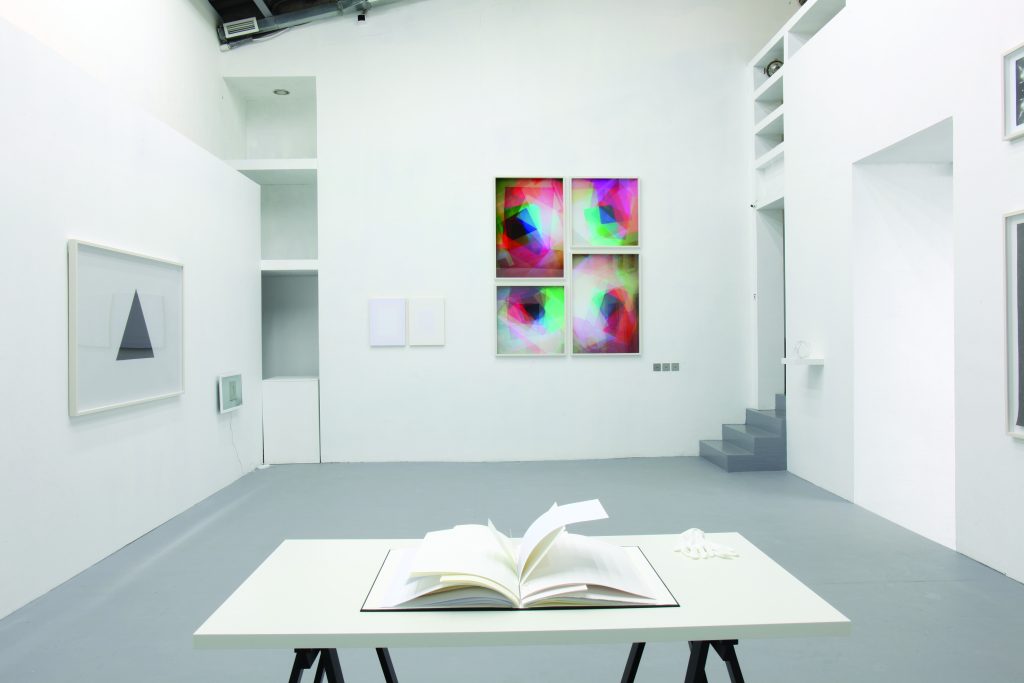 Triumph Gallery
Founded in 2006, Triumph Gallery is perhaps the most prominent of Russian galleries, housed in a stately house near Red Square and showcasing legendary Russian artists such as Vladimir Dubossarsky, Alexander Vinogradov and Alexander Brodsky. The international program has included Hirst and the Chapman brothers, alongside a program of curated exhibitions from different regions (such as Iran, Romania, Korea, Estonia). Meanwhile, the gallery has also been very supportive of young artists through exhibitions, a research department, publications and off-site projects, and has exhibited emerging artists such as Tasya Korotkova, Roman Mokrov and Antonina Baever.
www.triumph-gallery.ru/en
Tel: +7 495 162 0893
3/8 Ilynka Street, building 5, 109012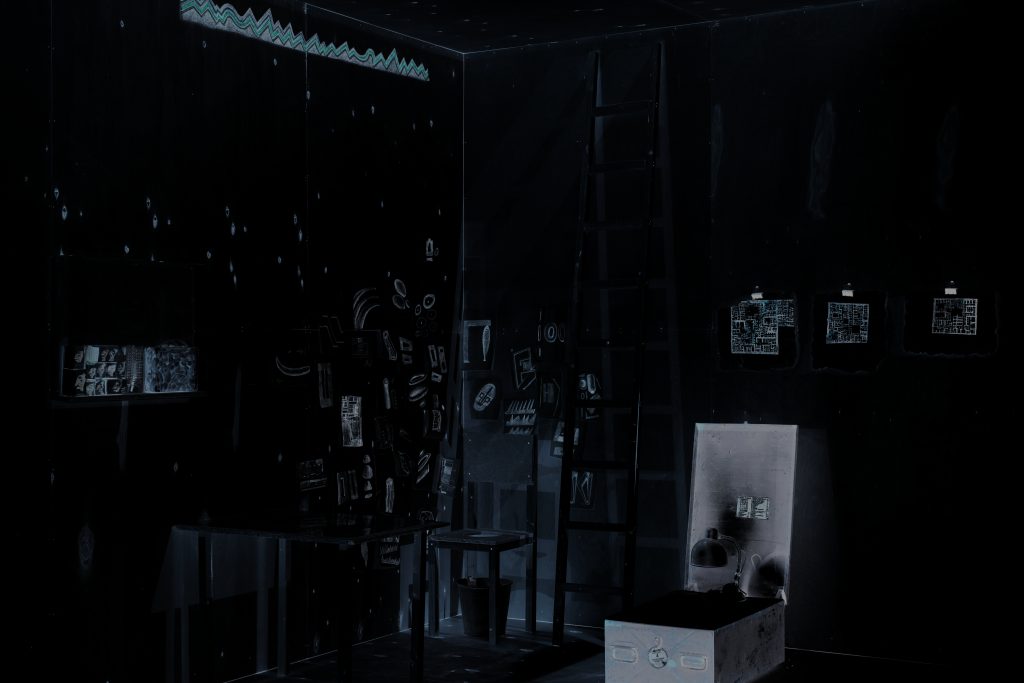 Regina Gallery
One of the only galleries to have survived from the eclectic period following the collapse of the Soviet Union, Regina was founded in 1990 and was previously very active on the international art fair circuit. Some of the most prominent names in Russian contemporary art are represented here, including Maria Serebriakova, Oleg Kulik, Pavel Pepperstein and Victor Alimpiev, among others. Experiencing the transformations of Russia in the 1990s and 2000s, the gallery's program has remained consistent and it can be credited with placing a number of Russian names in major international collections. Until 2013, the gallery also retained a second space in London.
www.reginagallery.com
Tel: +7 495 228 1330
1, 4th Syromyatnichesky pereulov, 105120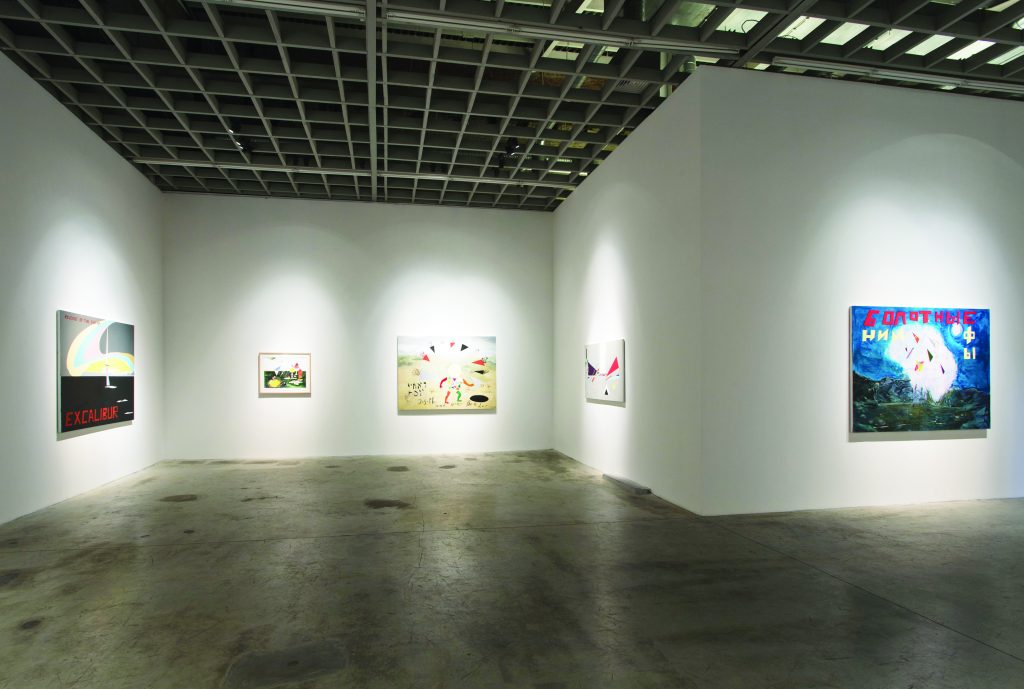 XL Gallery
One of the earliest galleries in Moscow in the 1990s, under the direction of invincible Russian curator Elena Selina and once part of the international art fair circuit, today XL fluctuates between being a commercial gallery and a non-profit, staging exhibitions for some very distinguished contemporary artists from Russia for whom there seems to be little place in the art market. Exhibitions by figures such as Irina Korina, the ZIP art group, Boris Orlov and Alexander Povzner are often received with critical acclaim, and Selina herself has curated hundreds of exhibitions in Russia, produced art publications and supported artists in the institutional sector. A rather prestigious name on Moscow's art scene, XL often hosts daring and unconventional exhibitions.
www.xlgallery.ru
Tel: +7 495 775 8373
4th Syromyatnicheskiy Pereulok 1, building 6, 105120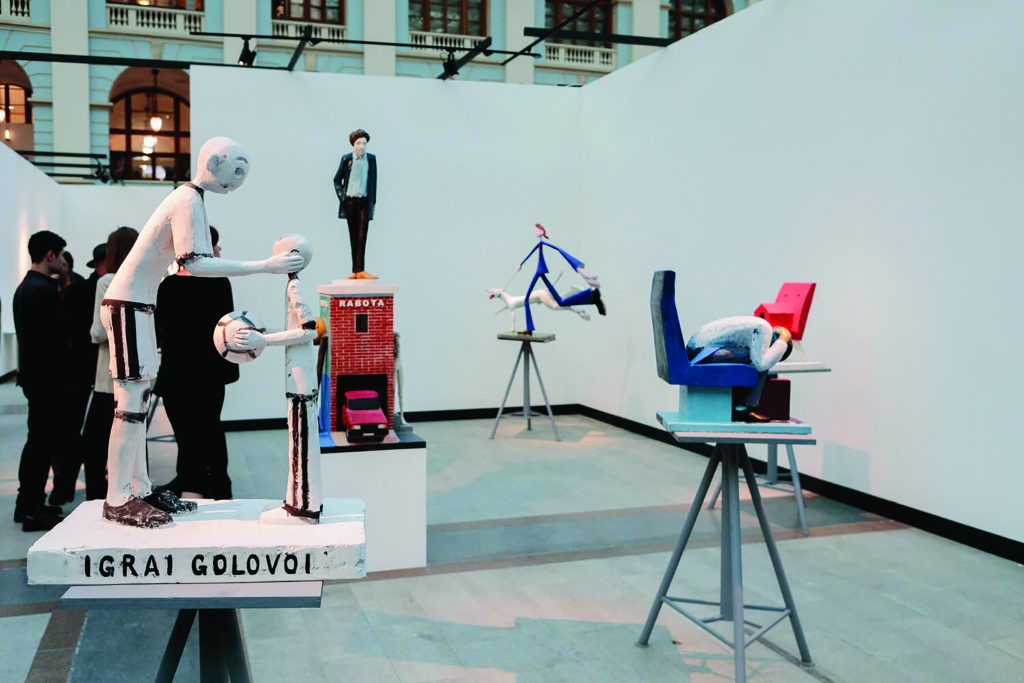 National Center for Contemporary Art
The NCCA is a network of state-funded institutions operating in most major cities in Russia in the form of a kunsthalle, and thus by far the largest art institution in the country. Created in 1992 and tasked with the promotion of Russian contemporary art, the NCCA is also an educational platform, closely connected with academic institutions and regional museums. In Moscow, the institution plays a key role in providing a platform for curated historical exhibitions of modern and contemporary art, as well as creating opportunities for the realization of non-commercial exhibitions by established artists and the showcasing of young talents from Moscow and all the regions. Moscow's NCCA recently hosted an exhibition presenting the history of modern and contemporary art in the Ural region.
www.ncca.ru/en/index
Tel: +7 499 254 0674
Zoologicheskaya Ulitsa 13, building 2, 123242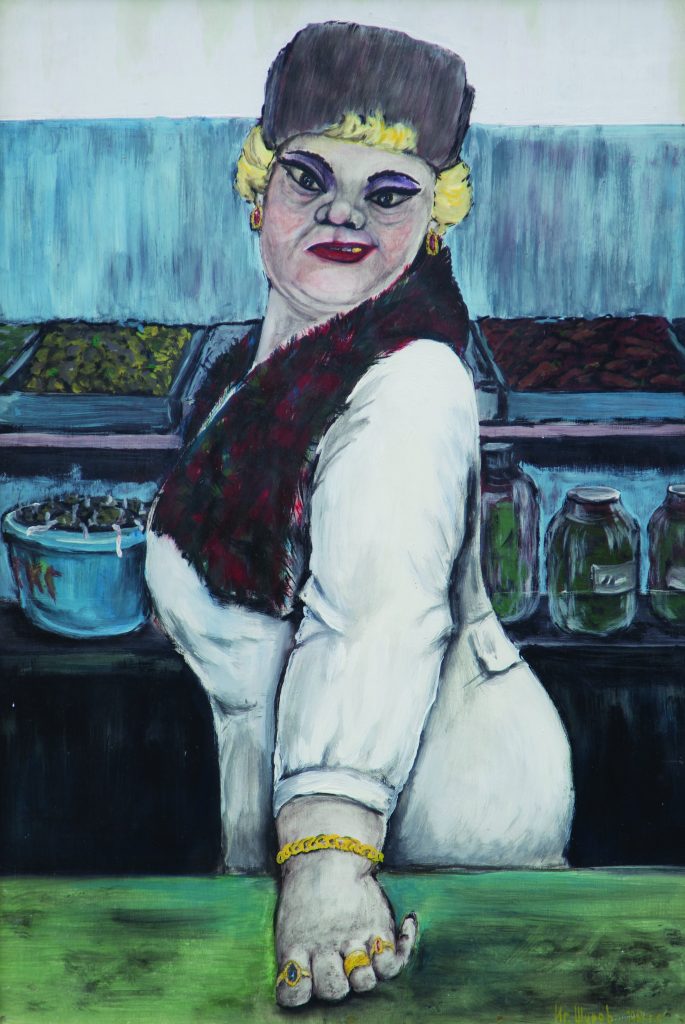 The Ekaterina Cultural Foundation
This non-profit space was founded in 2002 by collectors Ekaterina and Vladimir Semenikhin and has displayed works from their extensive holdings of Russian contemporary art. Its activities have also expanded into the publication of serious monographs on the beginnings of the contemporary art movement in Russia, and the hosting of crucial exhibitions, including a rather original retrospective of galleries that operated in Moscow in the period of the 1990s, right after the collapse of the Soviet Union. The Foundation also collaborated with the Centre Pompidou (and other institutions and non-profits) for the exhibition Kolektsia, which featured Russian art from 1950–2000 donated to the Pompidou.
www.ekaterina-fondation.ru/eng
Tel: +7 495 621 5522
Ulitsa Kuznetskiy Most 21/5, 107031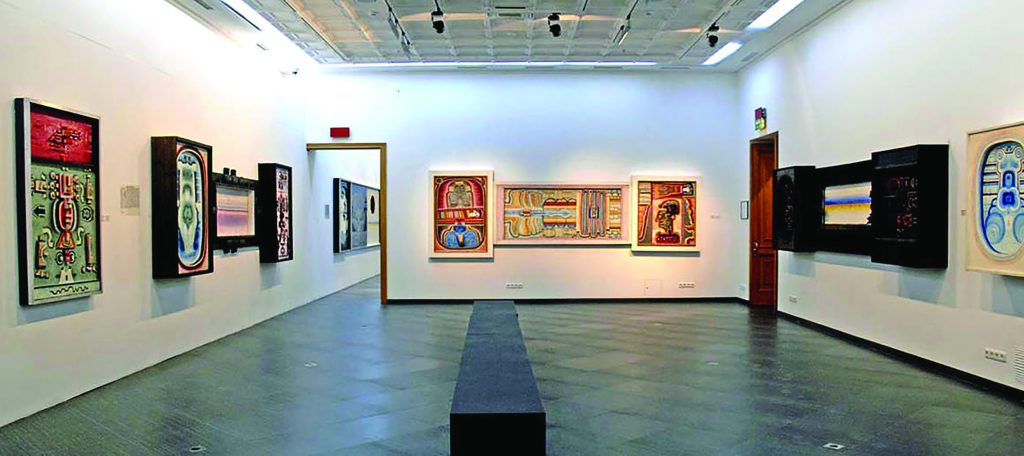 Alexandra Paperno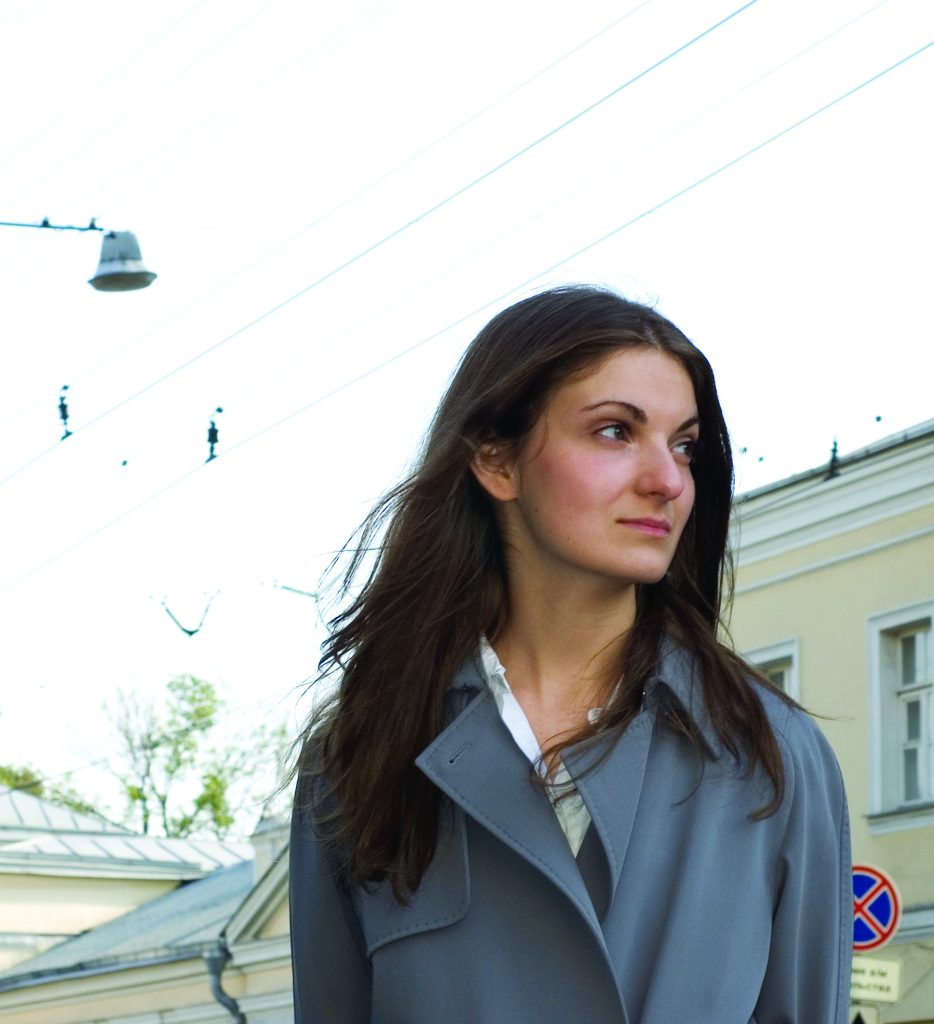 Among Russian painters, Paperno stands out with her combination of the meticulous and the sublime. From carefully detailed investigations on Soviet architecture to more poetic projects, tackling the essence of physical and pictorial space in general, her work is characterized by the internal contradiction between the intimate places it attempts to recreate and the analytical distance that this process requires. Born in Moscow in 1978 and trained at Cooper Union in New York, Paperno is profoundly knowledgeable about her hometown and yet worlds apart from the prevailing canon traditionally employed to survey it. In 2016 she presented her Abolished Constellations in Lower Arkhyz, the Special Astrophysical Observatory of the Russian Academy of Sciences in the mountains of the north Caucasus.
Irina Korina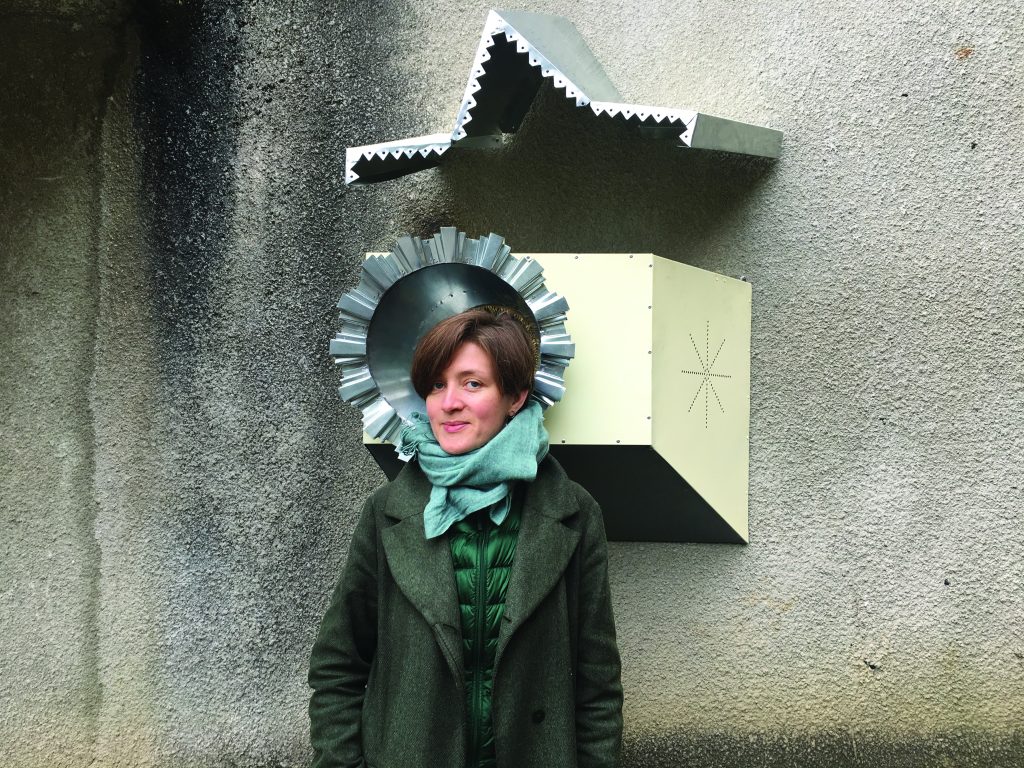 Recently exhibited in both the main exhibition of the Venice Biennale and at Garage Museum of Contemporary Art, Korina was trained as a stage designer in Moscow, followed by postgraduate study in Vienna. Her complex installations go beyond the boundaries of the theatrical, the formal, the aesthetic and the material, creating almost undecipherable worlds that are deliberately collapsing and being constructed at the same time. This grandiose execution and performance quickly dissolve into ephemeral materials but is always imbued with a surplus of energy and time. In 2016 Korina held a solo exhibition, Humiliated and Elated, at XL Gallery in Moscow, infused with her signature optimistic irony.
Arseny Zhilyaev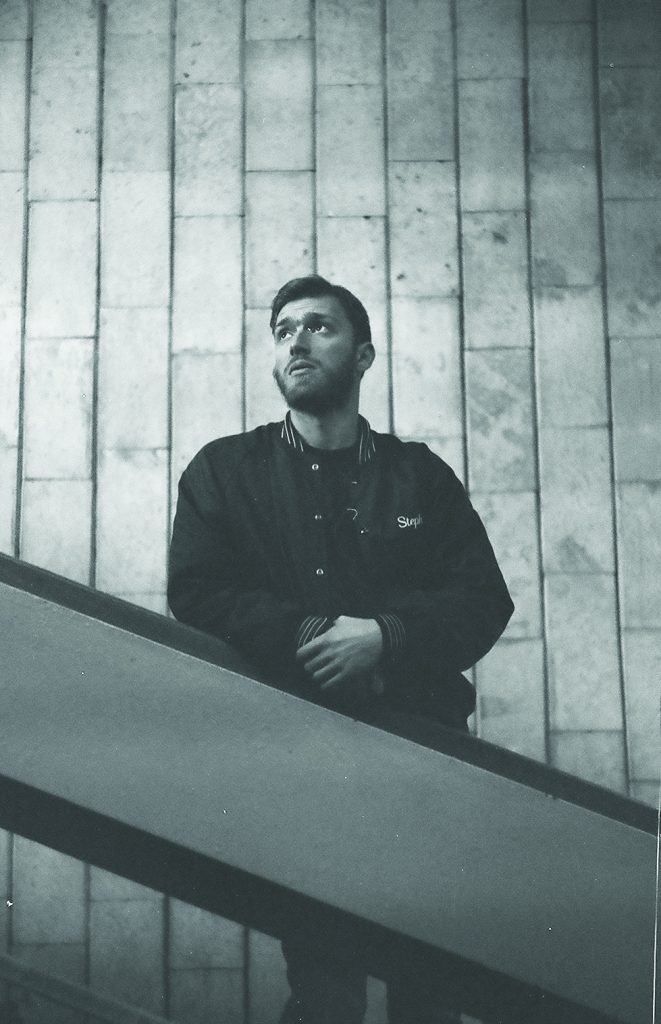 Perhaps the young Russian contemporary artist best known to Western curators in recent years, Zhilyaev is an artist-cum researcher who examines the legacy of Soviet museological practices and the philosophy of Russian cosmism. This was an influential cultural movement that took over the early Soviet imagination and whose impact on subsequent artistic and scientific movements cannot be underestimated. Born in 1984 and educated in Russia but living between Moscow and Venice, Zhilyaev is a frequent speaker at conferences, constantly questioning the role of art institutions in the interpretation of aesthetics and history. Most recently, he discussed his work on cosmism at MoMA, Tate Modern and Princeton.
Sputnik 1985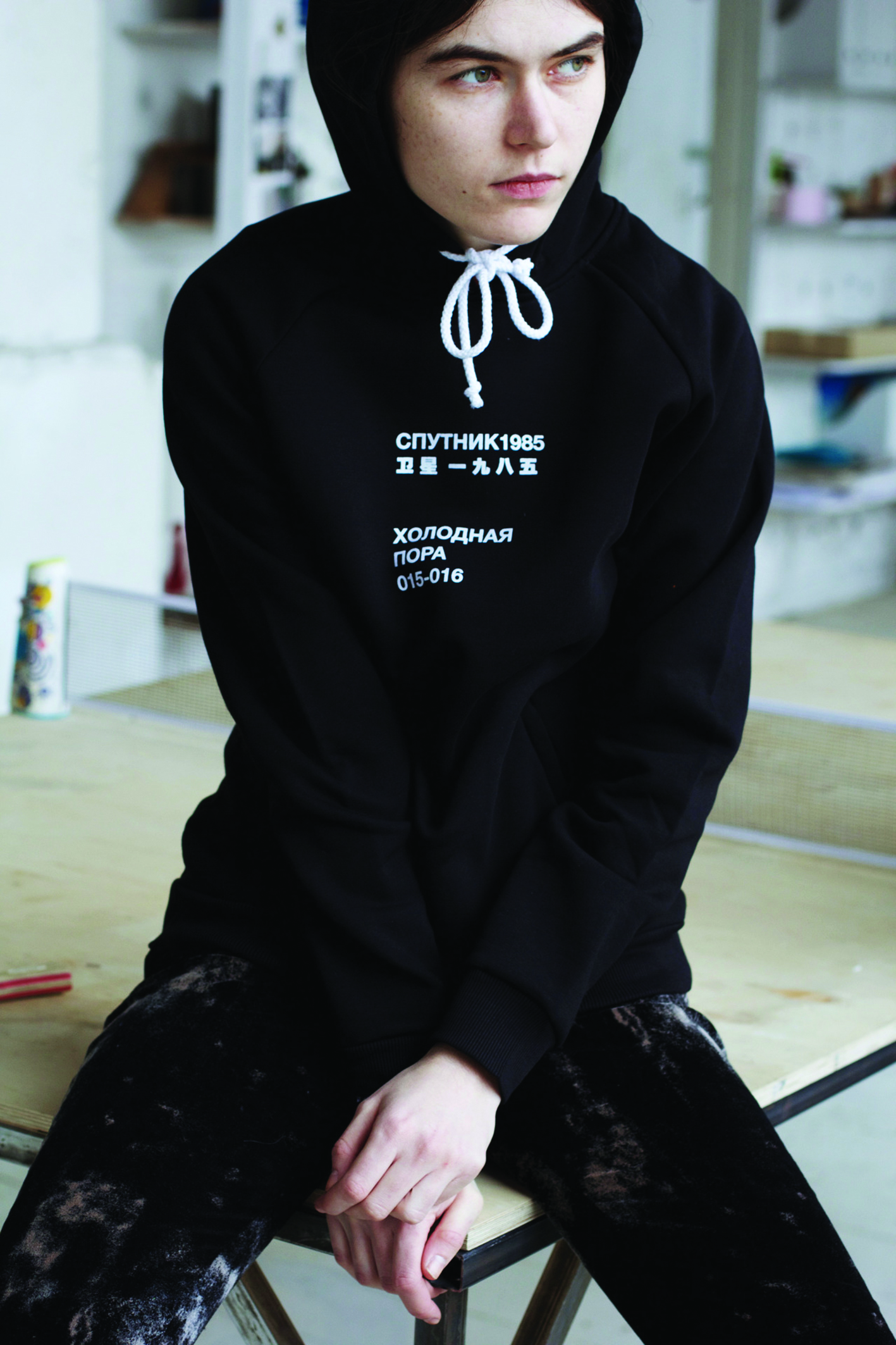 Art, design and illustration were closely related during the Soviet period, and the rise of fresh post-Soviet brands and designers bears testimony to this. sputnik 1985 (among others) has brought back the Soviet typography and plain constructivist designs that are consistent with the precariousness and disappointment of the post-Soviet era, looking at the authoritarian past as a kind of archaeology. Very popular among millennials, Sputnik 1985 oscillates somewhere between dark poetry, Russian conceptualism/ minimalism and the kind of counterculture that we find today in Russian hip-hop. The reintroduction of the Cyrillic script into the fabric of daily life and ready-to-wear has an almost a ubiquitous presence (opposed to the very pro-Western 1990s) and points towards new identity constructions.
www.sputnik1985.com
Tel: +7 968 604 1121
Ulitsa Pokrokva 19
Sorry I Am Not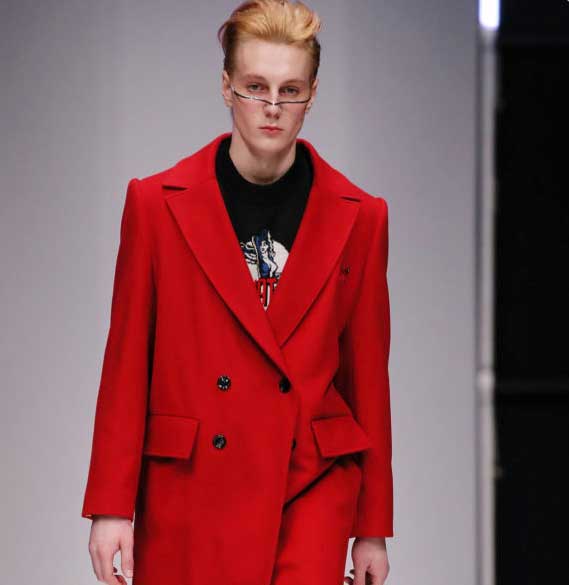 Much higher-end, but also inspired by contemporary art, science fiction and postmodern visual culture, Sorry I Am Not follows a more ambitious proposal: to turn casual wear into haute couture, with the embroidery of non-traditional materials and subversion of what is supposed to be high end – silk is as important as plastic, and vice versa. Unique pieces in limited collections are crafted locally at an atelier in Moscow, visually far more aggressive than the monochrome and aiming at a more traditional runway style. Perhaps unique in the Russian context because of its independence from the high-end fashion and design industry, Sorry I Am Not embodies the idea of being both sophisticated and down-to-earth: you get a feeling of this as soon as you walk into their central Moscow showroom.
www.sorryiamnot.com
Tel: +7 963 929 0161
Pereulok Stoleshnikov 7, building 3, 125009
Diktatura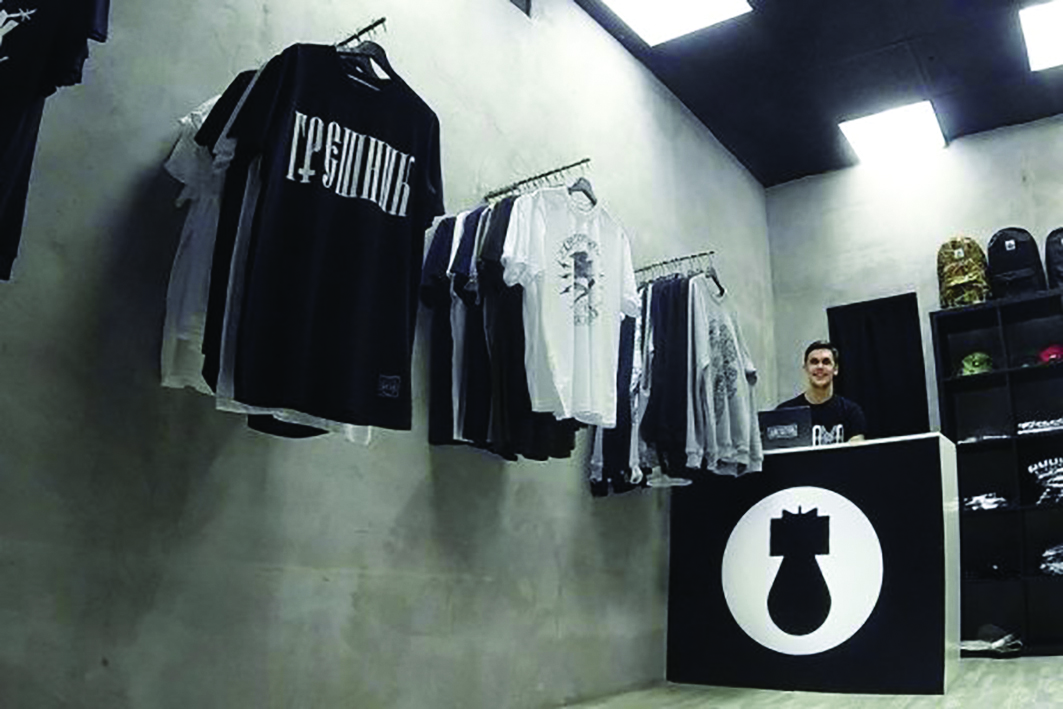 At the end of an old-fashioned shopping mall near the Danilovsky market, Diktatura is both a brand and a store, gathering under one roof a lot of signatures black-and-white post-Soviet design merchandise. You'll find their own ready-to-wear t-shirts, ubiquitous on the Moscow underground circuit, alongside other lesser-known brands such as Yonust (literally translates as 'youth', written in the old Cyrillic alphabet, no longer in use), Breathe Out or Heart Burn. There's a more industrial and less elaborate feeling than in the rest of their design products, but no less successful. The brand has recently expanded into a new location in Flacon.
www.diktaturastore.ru
Tel: +7 999 809 6811
Kholodilny Pereulok 3, Roll Hall centre, 115191
Diktatura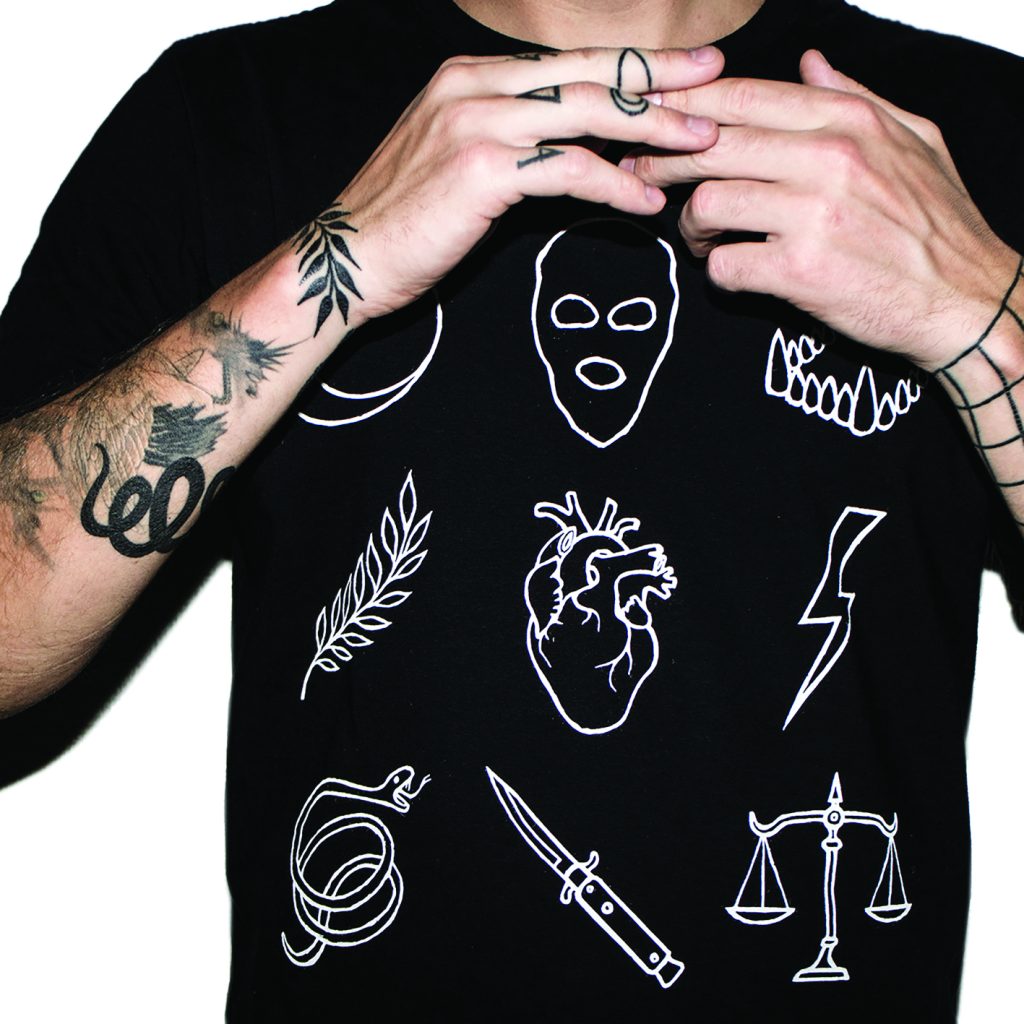 On a monochrome palette of only black and white (the symbolic colors of the Russian avant-garde), Volchok is appealing to a darker counterculture, almost post-punk, inspired by Moscow suburban life and a state of existential boredom. Its casual aesthetic, a kind of Russian gothic, both trivialises and subverts Russianness and remains very melancholy. What had started with the world-famous designer Gosha Rubchinsky as a kind of high-end new fashion has become here commonplace and almost banal. The use of Cyrillic returns, sometimes even turning to the older alphabet, and symbolisms from earlier radicalisms, are brought into pop form. Simple and affordable, but also angry and disenchanted.
www.volchok.ru
Tel: +7 968 440 6757
Novodimitrovskaya Ulitsa 1c7, 127015
Beluga
A new addition to the growing restaurant landscape of Moscow and part of the restaurant empire of Alexander Rappaport, Beluga (named after a type of sturgeon) is a high-end caviar brasserie catering to different budgets and set in an iconic building overlooking Red Square. Caviar tastings are available to any pocket between tens and hundreds of dollars. Asides from copious amounts of the famous Russian delicacy, the menu also includes a contemporary take on traditional Russian and Soviet cuisine and Siberian sushi in a masterful presentation. Perhaps the most luxurious caviar bar in the world.
www.national.ru/restaurant-beluga
Tel: +7 495 901 0336
Mokhovaya Ulitsa 15/1, building 1, 125009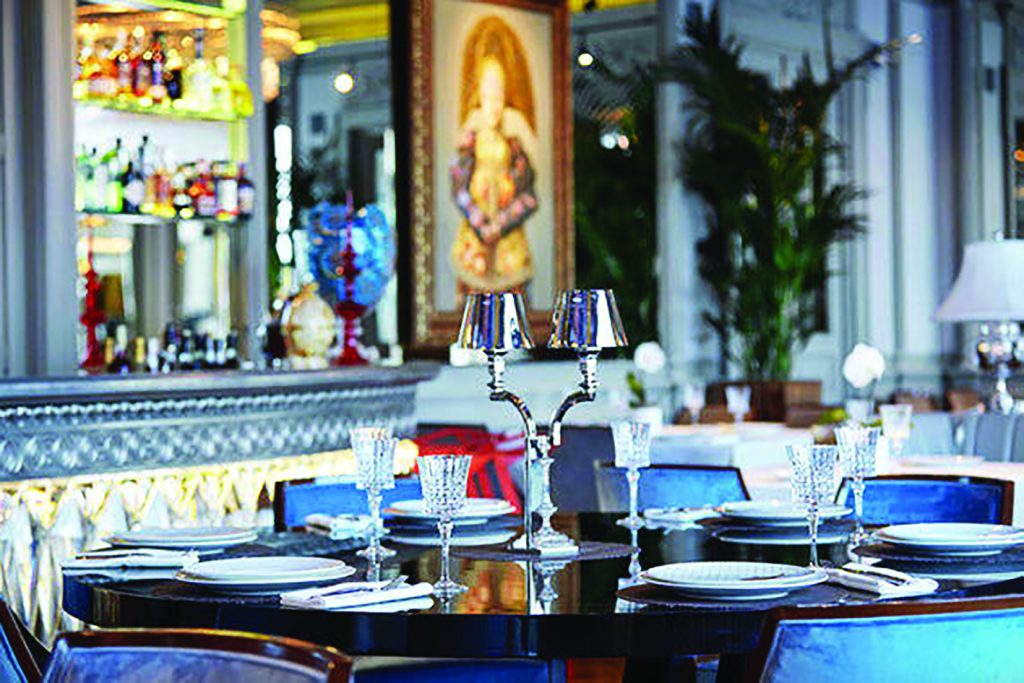 Grand Cafe Dr Zhivago
Not far from the Beluga and also part of the Rappaport group, Grand Cafe Dr Zhivago (named after the famous British-Italian film set during the Russian Revolution) opened in 2014 and is known traditionally as a playground of the Russian elite. Housed in one of the most iconic corners of Moscow, across from the Kremlin and the Four Seasons, the restaurant is also great value for money, with Russian and Soviet food, sourced from the best local farms, served with great largesse in terms of quality and presentation. The menu is so vast and complex as to require some advice from your waiter, but this has been consistently ranked as one of the best restaurants in the country. Open 24 hours.
www.drzhivago.ru/en
Mokhovaya Ulitsa 15/1, building 1, 125009
Tel: +7 499 922 0100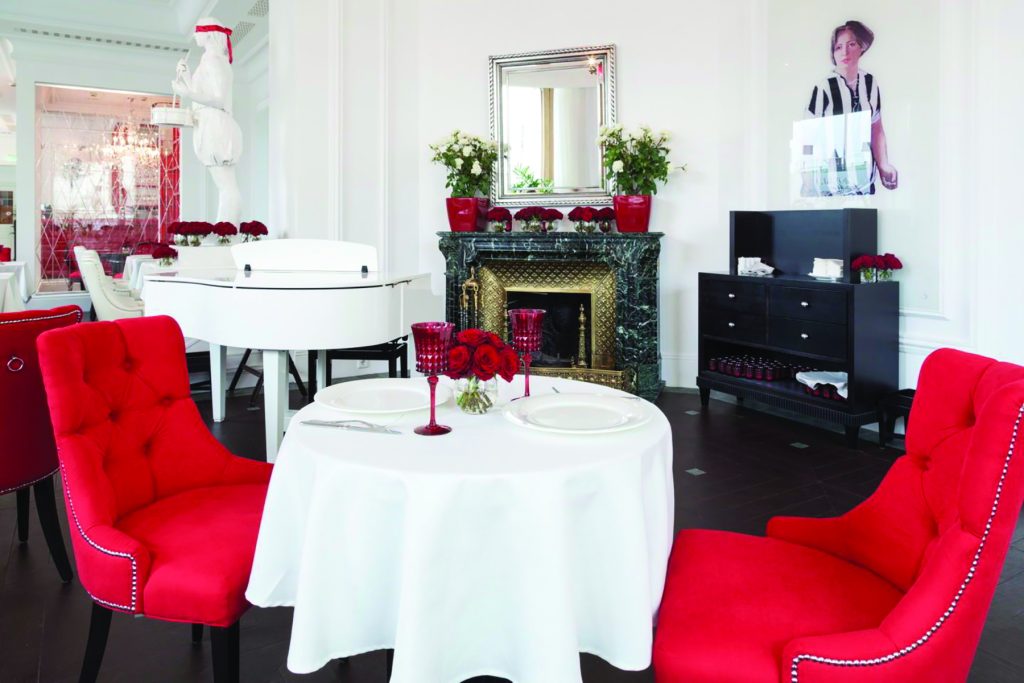 Crab Meet
In the busy Danilovsky market outside central Moscow and a relatively recent addition to the Moscow foodie landscape (and a hipster venue of sorts), Crab Meet is an informal almost fast food alternative to the usual high-end eateries of Moscow. Nonetheless, it delivers so much from seemingly little: basically king crab from Kamchatka in the far east of Russia, prepared in a variety of forms from rice to buns to chilli. Originally a famous crab restaurant tucked away in a small space in the Tverskoy district, it relocated to the market, changed its name and now regularly appears in pop-ups at entertainment events throughout the city.
www.facebook.com/CrabMeet
Tel: +7 499 340 1185
Danilovsky Market, Mitnaya Ulitsa 74, 115191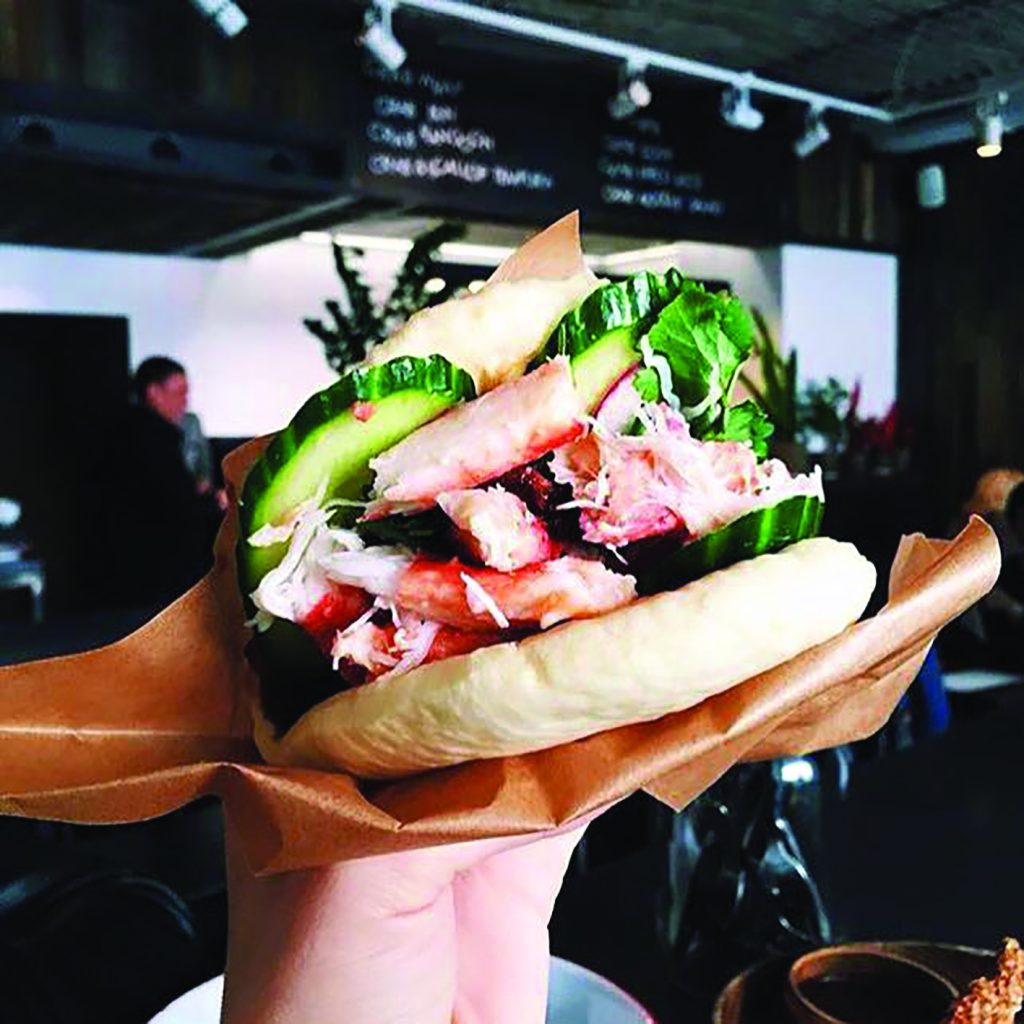 Verde Café
Also tucked away far from Red Square, in the Kutuzovsky area and inside a rather labyrinthine complex, the raw vegan cafe brainchild of Sasha Kaminer and Anna Desiatova is a surprise even for those familiar with the raw vegan style. A complex menu of hot and cold dishes reimagines the world of vegan food in a particularly sophisticated way, from soups and curry to rolls, risotto and noddles, and with everything at the affordable end of Moscow's rather scant healthy option venues.
www.verde-cafe.ru
Tel: +7 499 350 9644
Dom Podbezd 3, Kutuzovsky Ave 36, building 4, 121170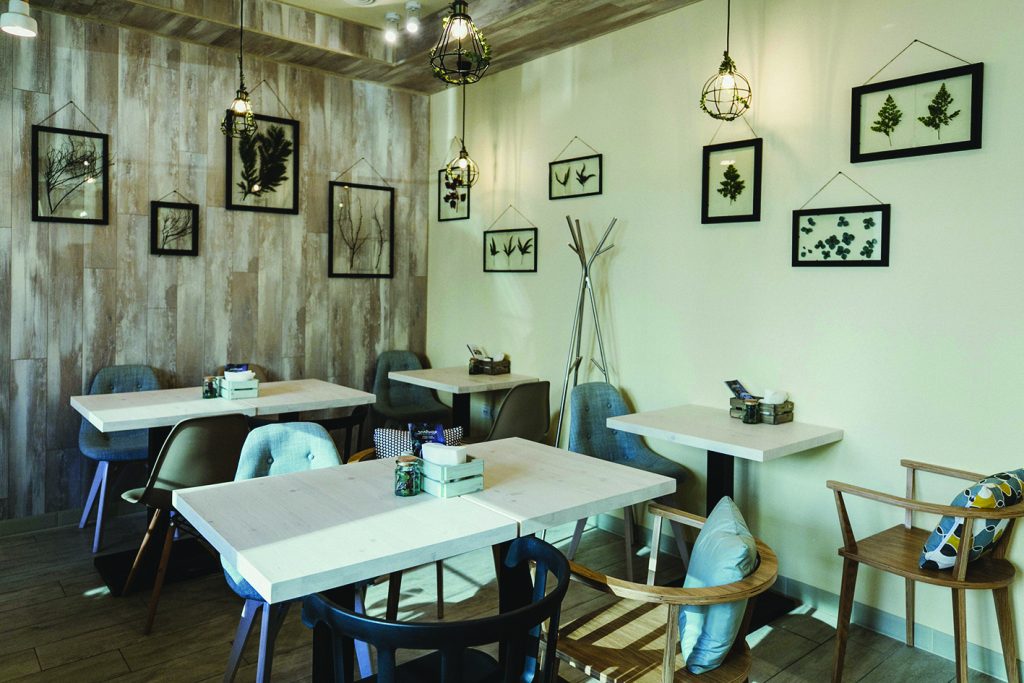 The St Regis Moscow Nikolskaya
Perhaps the most decadent hotel in Moscow, effervescent in luxury and with its unique atmosphere of the old Russian aristocracy (despite having opened rather recently), the St Regis is one of the signature Moscow hotels. With its spacious rooms, wood paneling, plaster cornices, plush sofas and chandeliers (it was once the residence of a count), it is not only lavish in appearance but also in service and facilities, offering one of the city's most coveted brunches. Only a short walk from the main sights of the city, Red Square, the hotel is also a partner of the local art fair Cosmoscow, held in September just a few blocks away.
www.stregismoscow.com
Tel: +7 495 967 7776
Nikolskaya Street 12, 109102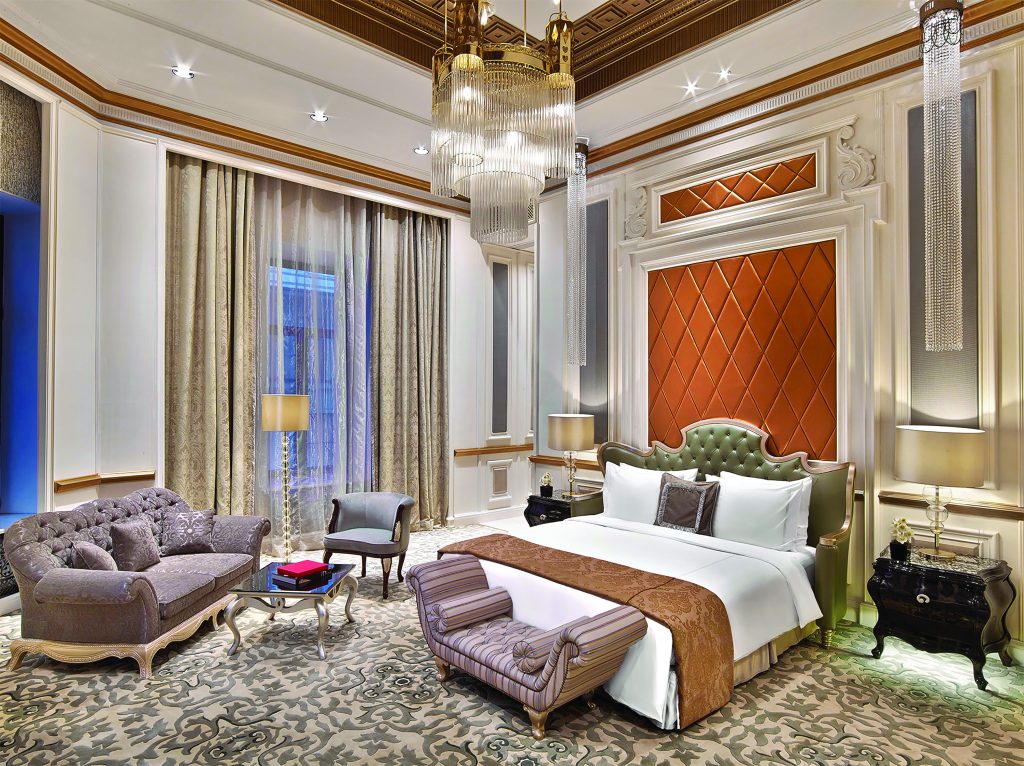 Four Seasons Hotel Moscow
Formerly a Soviet-era hotel, the Four Seasons is the quintessential hotel of Russian contemporary folklore, simultaneously overlooking Red Square, the Kremlin and the State Duma. Unrivaled in terms of its central location, it's a strange blend of high-end luxury and Stalin-era architecture. The interior has been reimagined for contemporary taste and function in a classic modern style and with state-of-the-art facilities. Never over-decorated and always bustling, the hotel boasts leading politicians walking in and out of the lobby, and legendary Moscow eateries. The views are arguably the best in the entire city, regardless of season.
www.fourseasons.com/moscow
Tel: +7 499 277 7100
Ulitsa Okhotny Ryad 2, 109102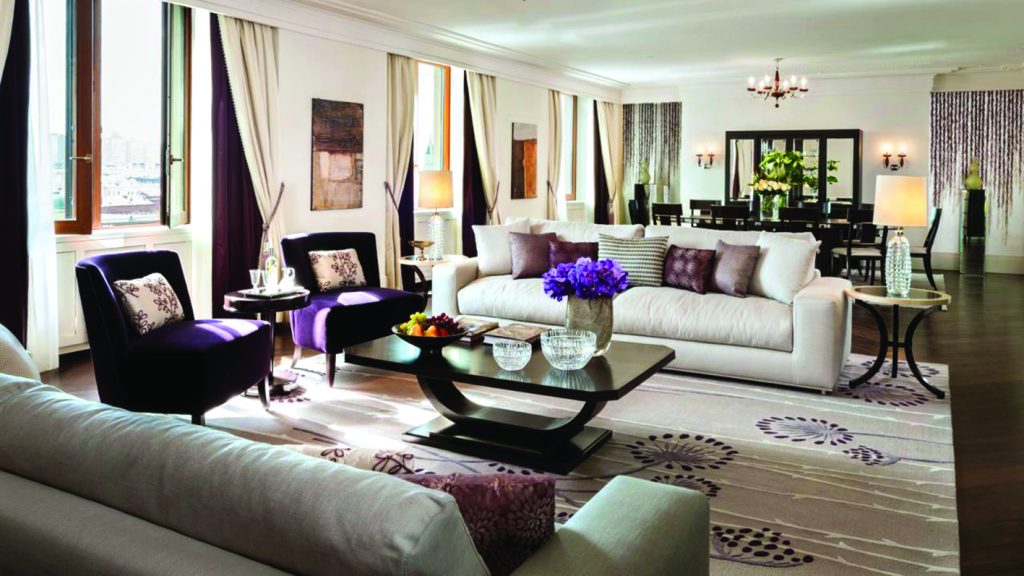 Metropol Hotel Moscow
Another Moscow landmark and in the prestigious quarter of Red Square, the Metropol has witnessed a turbulent history. Originally an opera house, it was already transformed into a hotel by the 1890s and then rebuilt at the turn of the 20th century by prominent artists and architects whose works still hang on the walls. It became a government residence during the Soviet period, and then reopened as a hotel after The vaulted painted ceiling of the main dining hall, animated with live music, is home to the city's most upscale brunch venue, and the hotel is only a few steps from the Bolshoi Theatre and the luxury store Tsum, Russia's answer to Harrods.
www.metropol-moscow.ru/en
Tel: +7 499 501 7800
Teatralny Proyezd 2, 109102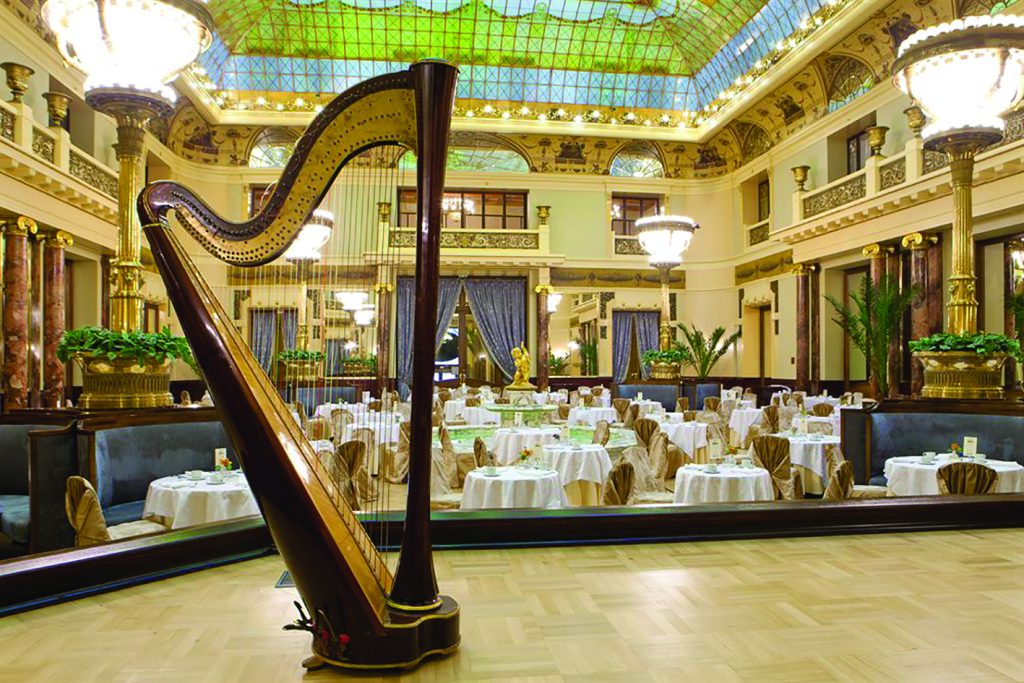 Swissotel Moscow
Slightly removed from Red Square but overlooking the majestic Moscow River from the embankment and yet very close to the main arterial roads of the city center, the Swissotel is a more affordable option but still on the luxurious side. In a circular skyscraper recognizable from far away, it provides top-notch facilities (and with a great view and restaurant on the top), and excellent service, as is usually the case in Moscow's high-end hotels. More at the corporate end of the hotel spectrum, it's a favorite for those flying in or out of the second and third city airports, or simply chasing a better price deal.
www.swissotel.com/hotels/moscow
Tel: +7 495 787 9800
Kosmodamianskaya Naberezhnaya 52, 115054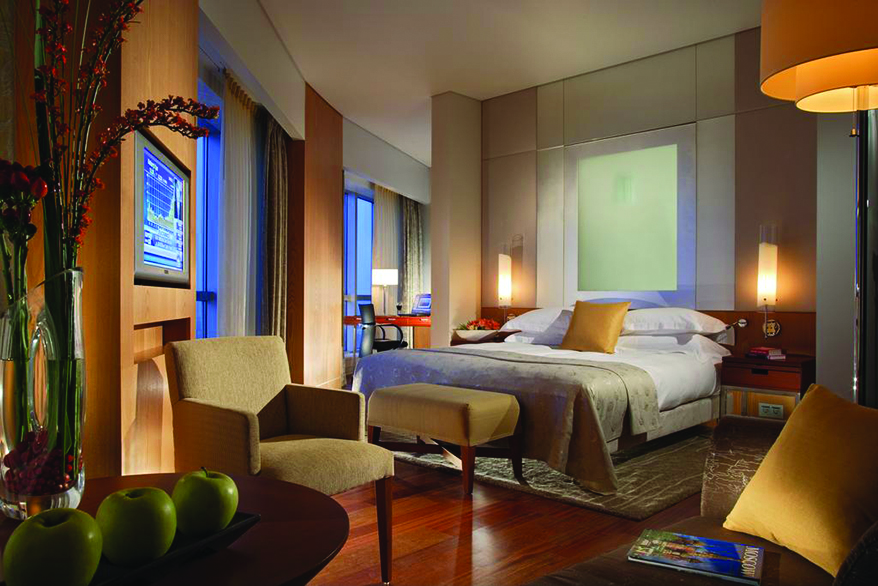 MOSCOW – RUSSIA
The travel guide for exploring the
ecstatic beauty of MOSCOW.