Victoire de Castellane, creative director of Christian Dior's fine jewelry division, talks to Canvas about the Gem Dior collection and how she works to achieve sublime results from the very best materials.
---
All Y. Khadra: What is it about the formation of minerals that prompted you to model the watchcase in this way?
Victoire de Castellane: When I discovered tourmaline plates, I noticed that they had a very particular octagonal profile. I found this natural form very inspiring, so I thought it would be great to design a watch dial where each tip indicates an hour.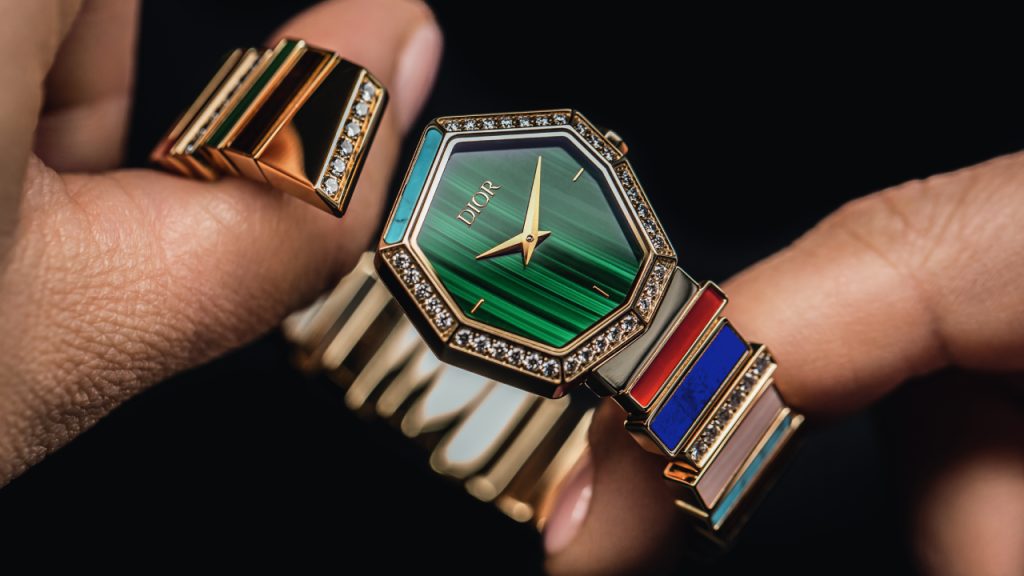 How do you create a balance between the organic shapes and the organized structure, with nature and couture seamlessly united?
They are united because I work in a couture house and Christian Dior loved nature! It is my responsibility to work on achieving balance and harmony between the different themes. In this case, things simply fell into place…
How does the pinning of fabric swatches come into play in the bracelet?
I found Inspiration for this watch from two sources: nature and couture. Nature is observing all the strata of minerals, which can be in regular or Irregular layers. In couture I saw samples from collections often pinned on walls and I found all these fabrics and prints very beautiful together. Then I thought it would be a good combination of both nature and couture, which is how the bracelet was created. It looks rather like a messy patchwork, but there is a definite flow and rhythm between the patterns.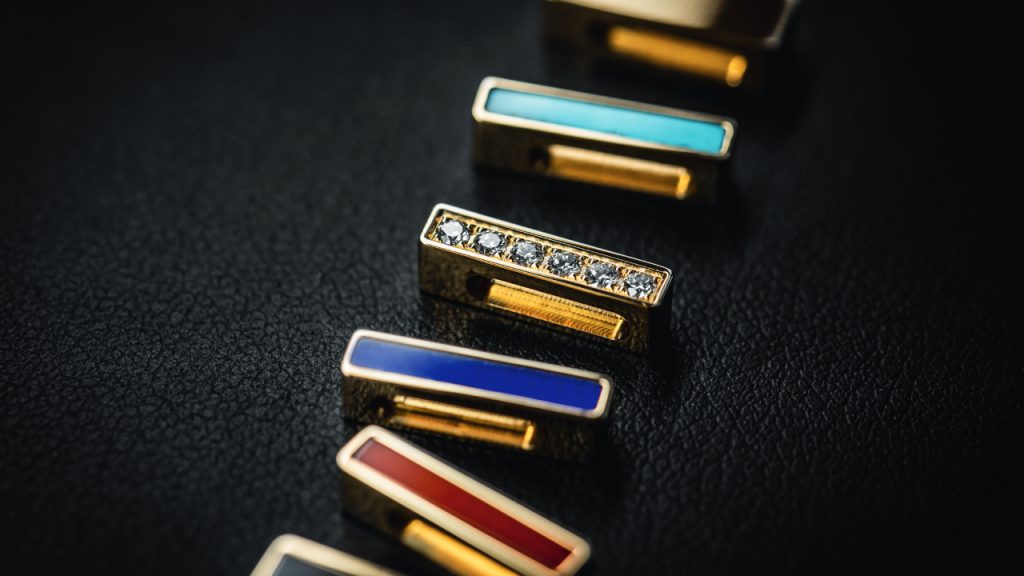 The watch is so full of life and joy, it feels very refreshing.
I like to create using the things that I love. I enjoy freedom in my Creations and would never be able to create something that I wouldn't wear myself. I believe that colors are life itself, so it is very important for me to work using colors. I find that nature has much to offer us, so it is a great source of inspiration.
How are the materials and gemstones selected, and how do you decide on the layering?
We choose our gemstones meticulously, with the help of trustworthy experts who have access to the best quality stones and those of the most beautiful colors. To layer them, I play with the color contrasts and balance them so no one color dominates another. I love playing with balance. It is similar to hosting people over dinner and seating them according to their personalities, so as to trigger a good conversation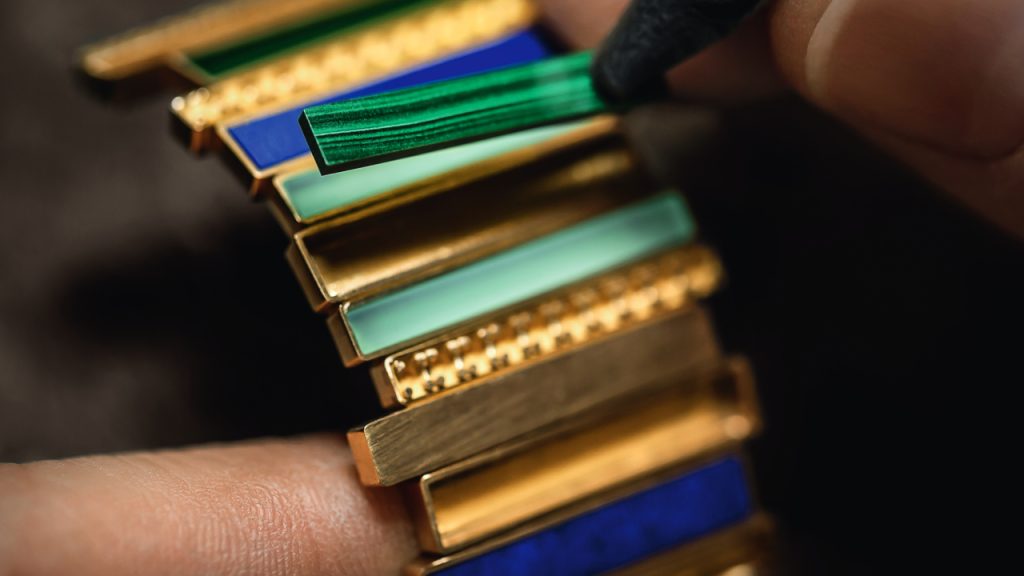 How do you handle the gemstones with the metalwork?
For me, it is always a work of balance and a play with colors. I like choosing the color of the gold based on the color of the stones. It's a matter of experience, taste and harmony.
What further opportunities does this collection offer?
Everything that I have created around this watch will be unveiled in the next few years. The collection enables us to have fun with the many different creations and to work on all sorts of other exciting development projects. Because there is the potential of expanding and playing with scale and volume, there are countless possibilities to explore. We are already developing earrings and necklaces, and look forward to taking things further in future.