Salon 94, ACME, MoMa, Grey Area, Nadine Johnson and Associates, Richard Barnes, Dia:Beacon, Elisabeth Bernstein, Annie Bullock, Meg Connolly, Martin Creed, Todd Eberle, Krysta Eder, Gavin Brown Enterprise, Dana Farouki, Mark Flood, Solomon R Guggenheim Foundation, Kosuke Fujitaka, Cherry and Martin Gallery, David Kordansky Gallery, Maccarone Gallery, Greene Naftali Gallery, Team Gallery, Kate Werble Gallery, Jody Graf, Cristina Grajales, Evelyn Han, David Heald, Rashid Johnson, Beyond My Ken, Julia Klante, Ed Lederman, Benoit Linero, Thomas Loof, Jason Mandella, Thomas Müller, Sophie Russel, Cosmic Studios, Elk Studios, Meghan Sherrill, Susanne Stulemeijer, Jonathan Wegener and Katherine Wheelock.
The Museum of Modern Art/MoMA PS1
Founded in 1929 in midtown Manhattan, The Museum of Modern Art (MoMA) has arguably the best collection of international Modern and Contemporary art in the world. MoMA has always maintained that its mission is to support living artists and the art of our time, so in January 2000, the museum formalised a strategic alliance with PS1 Contemporary Art Center (now MoMA PS1), a leading space for Contemporary art. Located just over the bridge in Long Island City, Queens, it is a sprawling laboratory for emerging artists fittingly housed in a former school building. The museum is especially popular on Saturday afternoons in the summer, when it hosts its wildly successful music series.
www.momaps1.org
Tel: +1 7187842084
22–25 Jackson Ave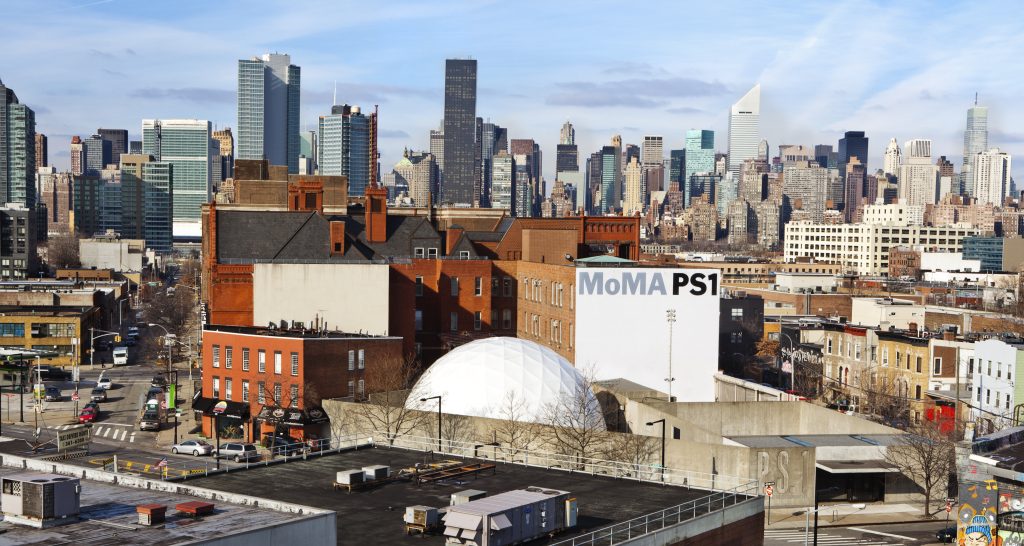 The Whitney Museum of American Art
The Whitney Museum of American Art, founded by sculptor Gertrude Vanderbilt Whitney, is the foremost institution dedicated to the advocacy of American art, with an emphasis on living artists. The Whitney Biennial is focused on young American artists and has consistently launched the careers of many emerging stars. Since 1966, the museum's home has been the muchloved modernist Marcel Breuer building on the corner of 75th Street and Madison Avenue, but 2015 will mark a move downtown. After much heated debates, the Whitney announced a new building project designed by Renzo Piano situated between the High Line and the Hudson River on the West Side that will significantly increase exhibition and programming space.
www.whitney.org
Tel: +1 2125703600
945 Madison Ave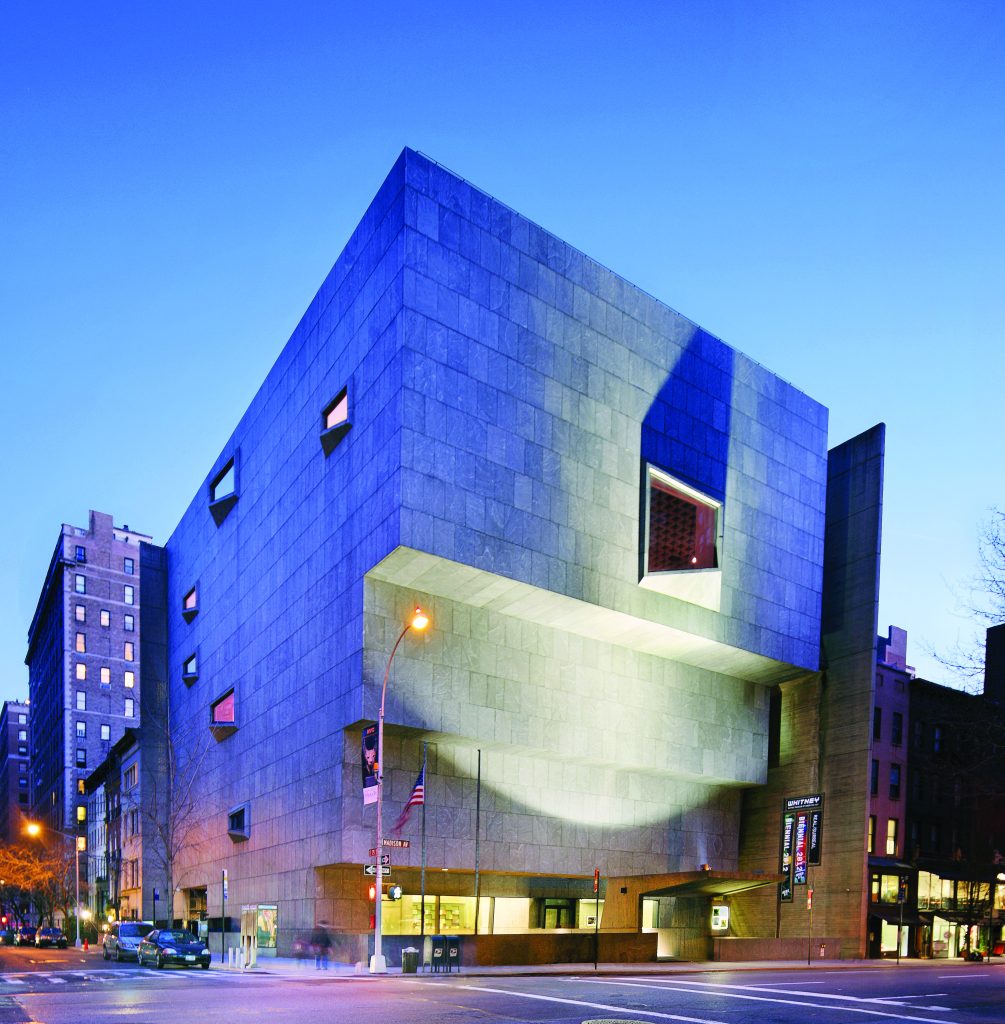 Dia:Beacon
Dia:Beacon, The Dia Foundation's must-visit museum dedicated to art from 1960 to the present day is a true gem. Opened in 2003, the former Nabisco factory is situated on the banks of the Hudson River and offers 22,000 metres of exhibition space. The museum's vast galleries provide a unique opportunity to view the large-scale installations, paintings and sculptures of artists including Richard Serra, Michael Heizer, Andy Warhol and Dan Flavin, among others. Dia will soon return to Manhattan with a permanent space currently under construction on 22nd Street in the heart of Chelsea, the gallery district that the institution helped pioneer.
www.diaart.org
Tel: +1 2129895566
535 West 22nd St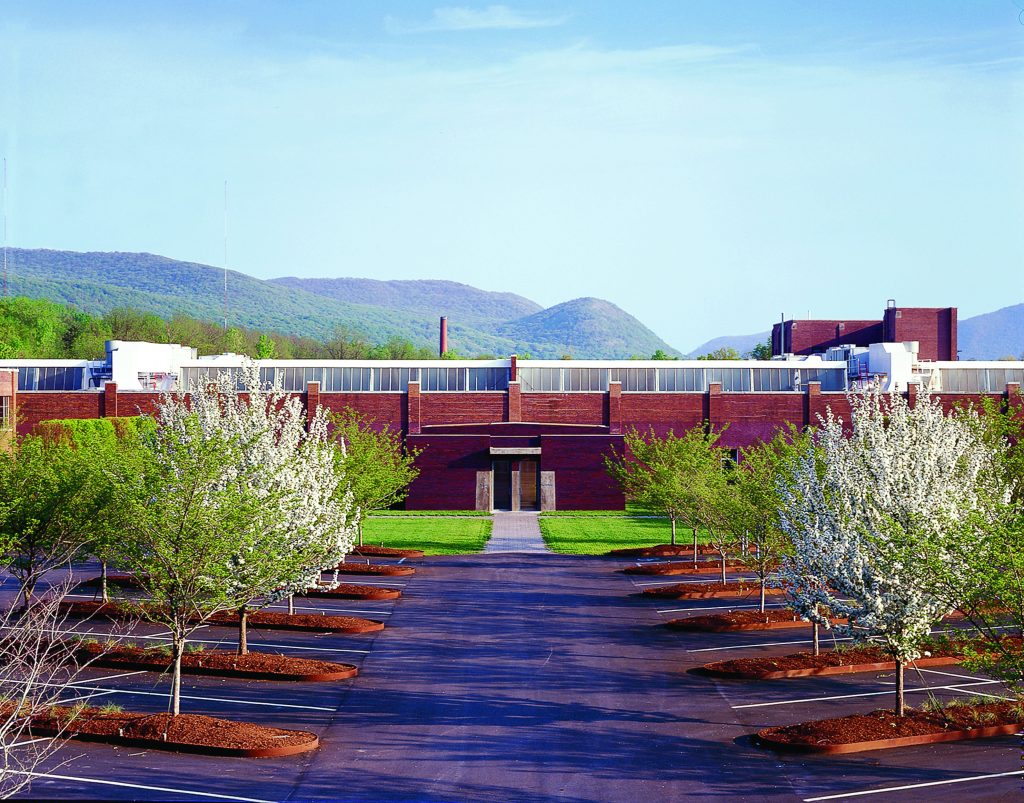 The Solomon R Guggenheim Museum
It's always a treat to visit the architectural masterpiece that is the Guggenheim. A must-see on any trip to New York City, Frank Lloyd Wright's undulating monument never ceases to take my breath away. Critics often argue that the rotunda, with its curved walls, is not the best place to view art, but I have always felt that retrospective shows that sum up an artist's career always look great in the museum's galleries. As you walk up the ramps, you get a sense of how an artist's practice has evolved and progressed over time. The Guggenheim has hosted numerous blockbuster shows in recent years – from this summer's James Turrell ambitious feat, to Picasso's glorious Black and White exhibition to Maurizio Cattelan's humorous and ingenious take on a rotunda show. You can also always count on the museum to have an international perspective…they have already focused seriously on Asia and South East Asia with Cai Guo-Qiang and Zarina Hashimi. Next on their agenda? The Middle East of course.
When the museum opened in 1959, the cost of admission was 50 cent
www.guggenheim.org
Tel: +1 2124233500
1071, 5th Ave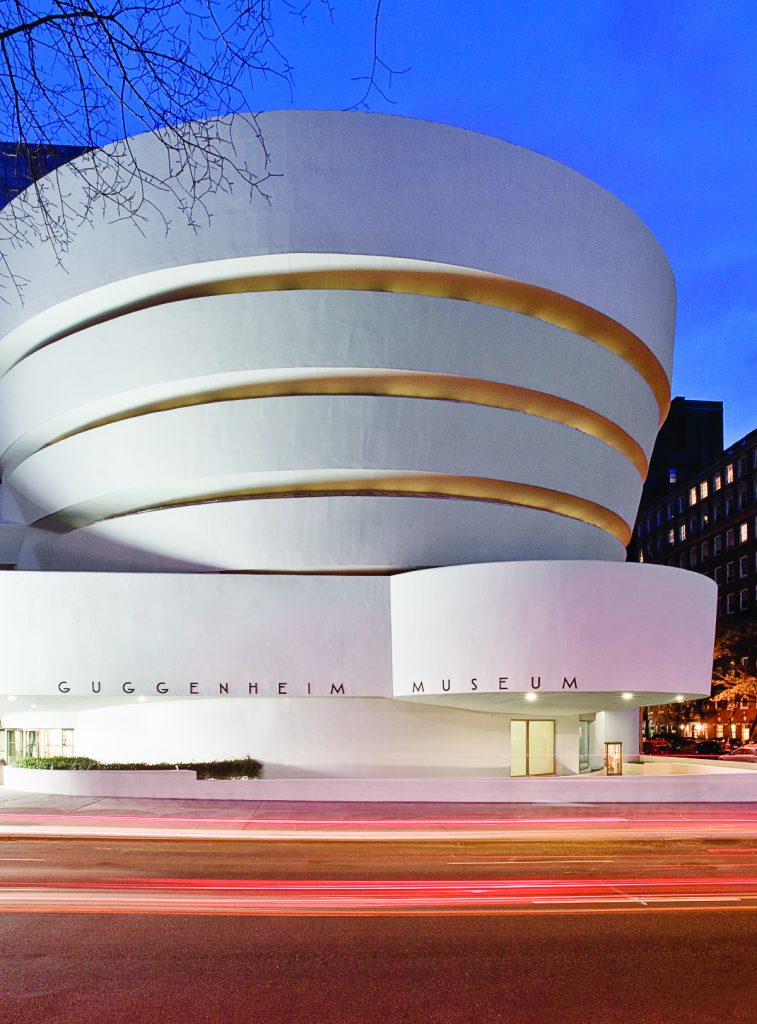 Salon 94
Established in 2003 by the dynamic and stylish maven Jeanne Greenberg-Rohatyn, Salon 94 has expanded its New York presence into three spaces. The initial gallery opened in Carnegie Hill, in Greenberg-Rohatyn's family home. Designed by famed architect Rafael Vinoly, main exhibitions are featured in the gallery on the ground floor, while the second floor acts as a living/viewing space. Salon 94 Freemans opened downtown in 2007 and Salon 94 Bowery opened its doors in 2010, just steps away from The New Museum of Contemporary Art. The Salon 94 artist roster includes painters Marilyn Minter, Jules de Balincourt and Francesca DiMattio, sculptors Huma Bhabha and Jon Kessler and photographers Katy Grannan and David Benjamin Sherry. Salon 94 also deals seriously in design, representing Sebastian Errazuriz, Rick Owens and the Estate of Carlo Mollino, among others.
www.salon94.com
Tel: +1 6466729212
12 East 94th St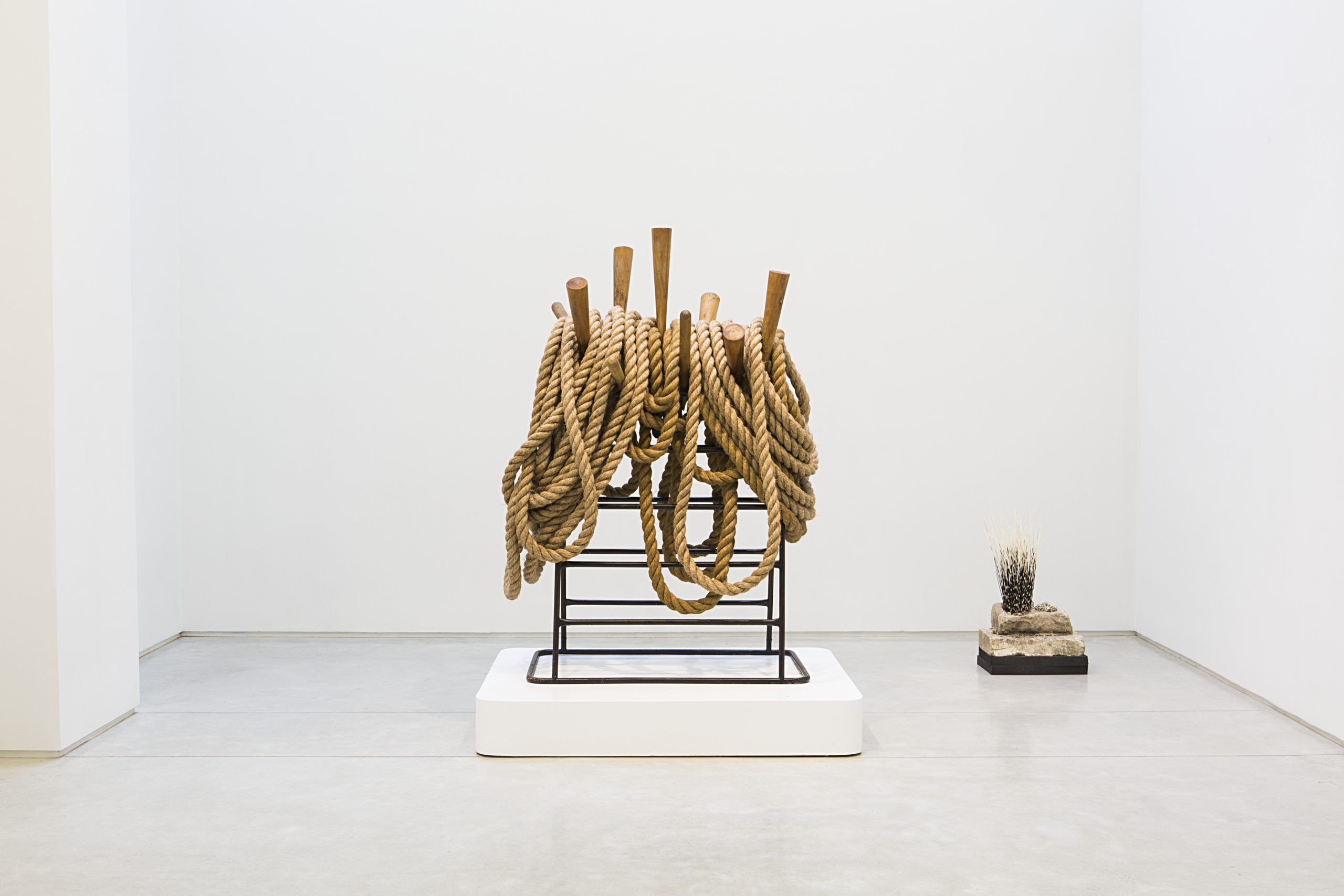 Cristina Grajales
The prestigious Cristina Grajales was founded in 2001. Located on Greene Street in Soho, the space consistently features the most exceptional established and emerging designers. The gallery's scope expands from furniture and lighting into ceramics and textile design. Grajales not only deals and advises on mid-century masters including Charlotte Perriand, Serge Mouille, Alexander Noll and Jean Prouvé, but also supports upcoming luminaries such as Christophe Come, Hechizoo and Philip & Kelvin LaVerne. Cristina Grajales gallery is a regular on the international circuit of design fairs, including Design Miami, Design Miami Basel, Pavillon of Arts and Design, London and the Pavillon des Arts et du Design, Paris.
www.cristinagrajalesinc.com
Tel: +1 2122199941
10 Greene St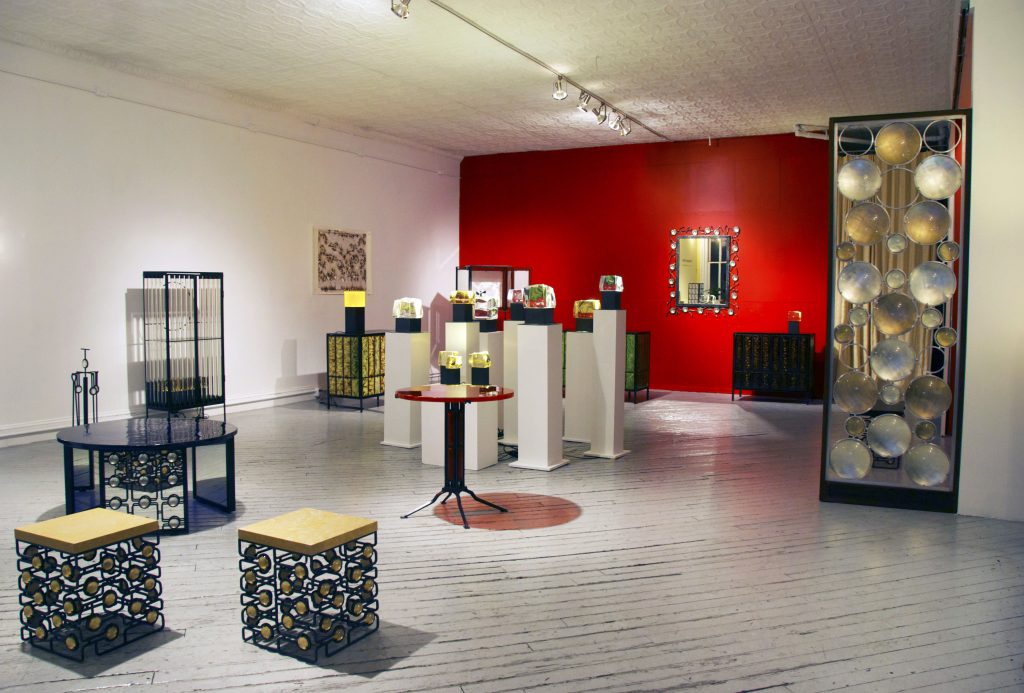 Greene Naftali
One of the first galleries to open in Chelsea in 1995, the conceptually based Contemporary programme always promises thoughtful and exciting exhibitions. Located on the eighth floor of a 26th Street building, the gallery can seem hard to get to, but the trek is entirely worth it! The elevator opens up to one of the most luminous and grand spaces in Chelsea. Launching the careers of talented stars such as Rachel Harrison and Paul Chan, Greene Naftali is famous for its eye-opening group exhibitions. The gallery programme maximises the 10-month-long group show model that it is famous for. Shows are always a refreshing mix of film/video, painting, sculpture and installation art.
www.greenenaftaligallery.com
Tel: +1 2124637770
526 West 26th St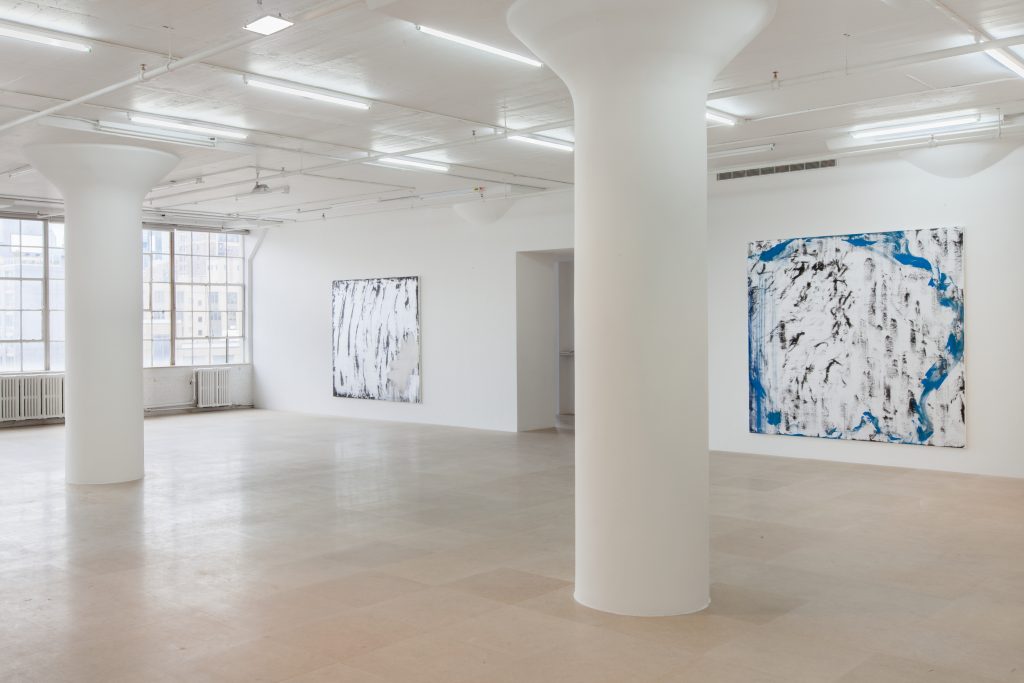 Team Gallery
Dealing in work by emerging artists and fringe culture, Team is a must-stop to discover the
city's hottest new artists. Photographer Ryan McGinley, star Slater Bradley and 'it' artist
Cory Arcangel are just a few of the artists on Team's cutting edge roster. Founded in 1996 by
Jose Freire and Lisa Ruyter, the gallery is now solely curated by Freire. In 2006, it moved from
Chelsea to a modest space in Soho on Grand Street, which is often full to the rafts during its
wildly cool openings. The gallery now runs two spaces, with the second open at 47 Wooster.
They are majorly responsible for the return of galleries and artists to Soho, the centre of it all
in the 1980s and 1990s.
www.teamgal.com
Tel: +1 2122799219
83 Grand St/47 Wooster St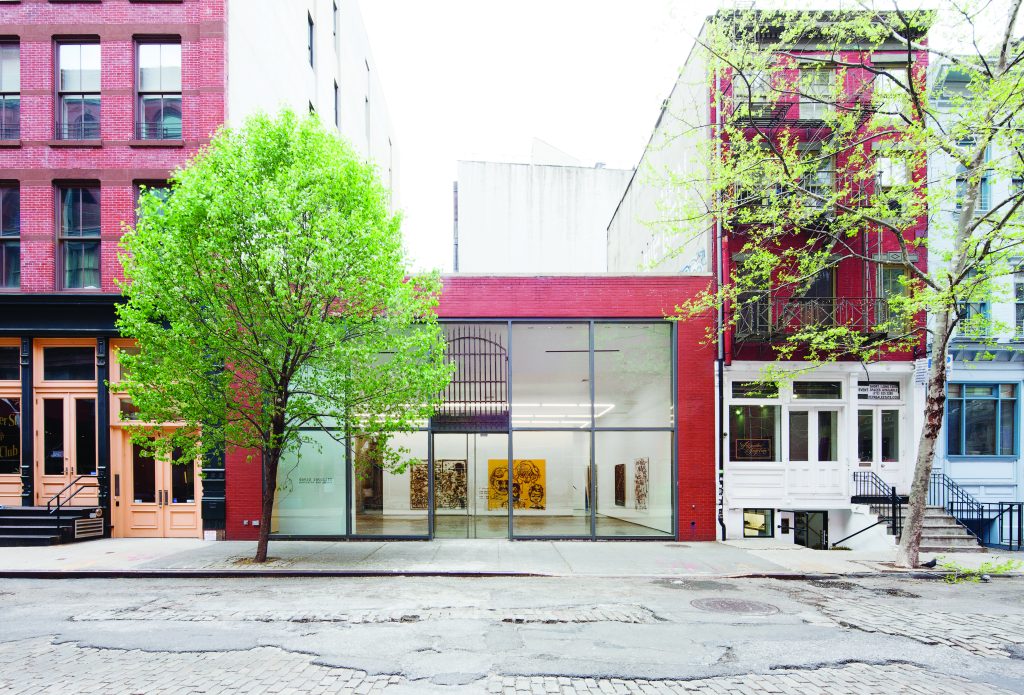 Gavin Brown's Enterprise
Established in 1994 on Broome Street in Soho, Brown was the first to make the move to the Meatpacking District. In 2003, the gallery finally relocated to its West Soho space on Greenwich Street. Art patrons make their pilgrimage to the gallery to catch shows featuring the hottest artists and often monumental exhibitions. Brown is not afraid to move mountains for shows, as he did for the ambitious Urs Fischer exhibition in 2007, during which the artist dug a massive crater into the gallery's floor. He is responsible for early shows of British artist Chris Ofili and the first show for art world darling Rob Pruitt. Other celebrated artists on the roster include Martin Creed, Jonothan Horowitz and Jeremy Deller.
www.gavinbrown.biz
Tel: +1 2126275258
620 Greenwich St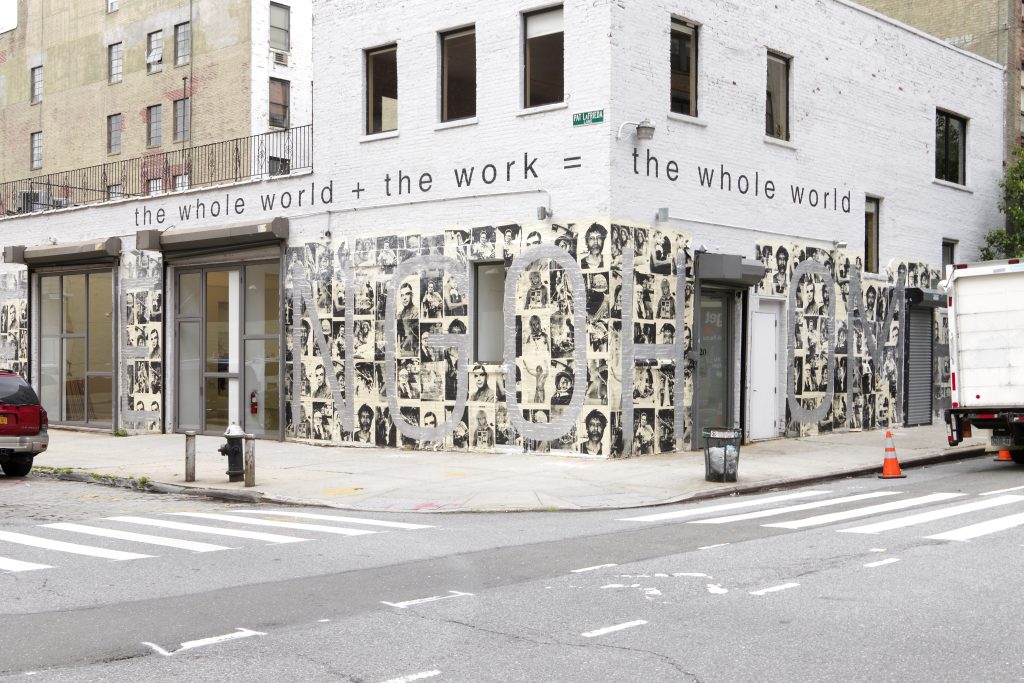 Grey Area
A unique concept (gallery/shop), Grey Area features art and design by both emerging and established artists. Focusing on the 'grey area' between art that is made functional and the functional that is art, Grey Area has built itself an exciting niche. Founded by Kyle DeWoody, daughter of art collector and maven Beth Rudin DeWoody and Manish Vora, Co-Founder of Art Log, Grey Area works out of its showroom by appointment, a website and from a series of pop-ups both in New York City and at internationally art high-profile art events. It produces all sorts of objects from unique and elaborate jewellery to limited edition Christmas ornaments. Its artist roster includes Ryan Mcguiness, Dustin Yellin and Tom Sachs, among others.
www.shopgreyarea.com
Tel: +1 3477991155
165 Clermont Ave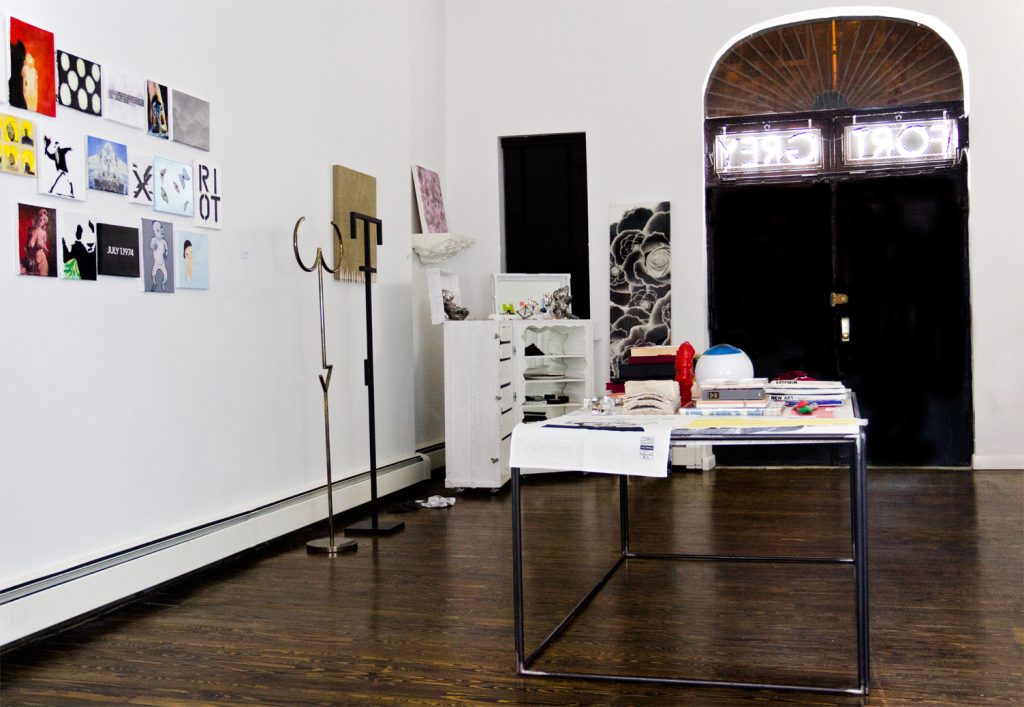 The Hole
When Jeffrey Deitch closed his Soho space in order to run The Museum of Contemporary Art in Los Angeles, gallery goers mourned the end of an era. Kathy Grayson, former Director at the inimitable Deitch Projects recognised the need to try to keep the spirit alive and opened The Hole. 'Filling a hole in the downtown community' is their goal. The 371 square metre space on the Bowery features two simultaneous exhibitions every month, a showroom in the back and a shop in the front. The gallery programme includes a wide range of emerging and cutting-edge artists, such as Holton Rower and Kasper Sonne and also presents poetry readings, performances, concerts or raging parties.
Canadian artist Bruce LaBruce held an "X-rated zombie extrava- ganza at the space in 2012.
www.theholenyc.com
Tel: +1 2124661100
312 Bowery
Maccarone Gallery
In 2001, Michele Maccarone opened her eponymous gallery on Canal Street in Chinatown. The gallery quickly gained a reputation for being edgy and putting on exciting and unconventional exhibitions. The inaugural show by Christophe Buchel required visitors to crawl on their hands and knees through a small hole in the wall to reach a series of cubby holes and low-ceiling rooms. In 2007, the gallery moved to a larger space in West Soho — again she was the first to open in an area that now is home to Gavin Brown's Enterprise and up-and-comer Kate Werble Gallery. The space represents a number of the hottest artists around, from Nate Lowman and Hanna Liden to Alex Hubbard and Carol Bove.
www.maccarone.net
Tel: +1 2124314977
630 Greenwich St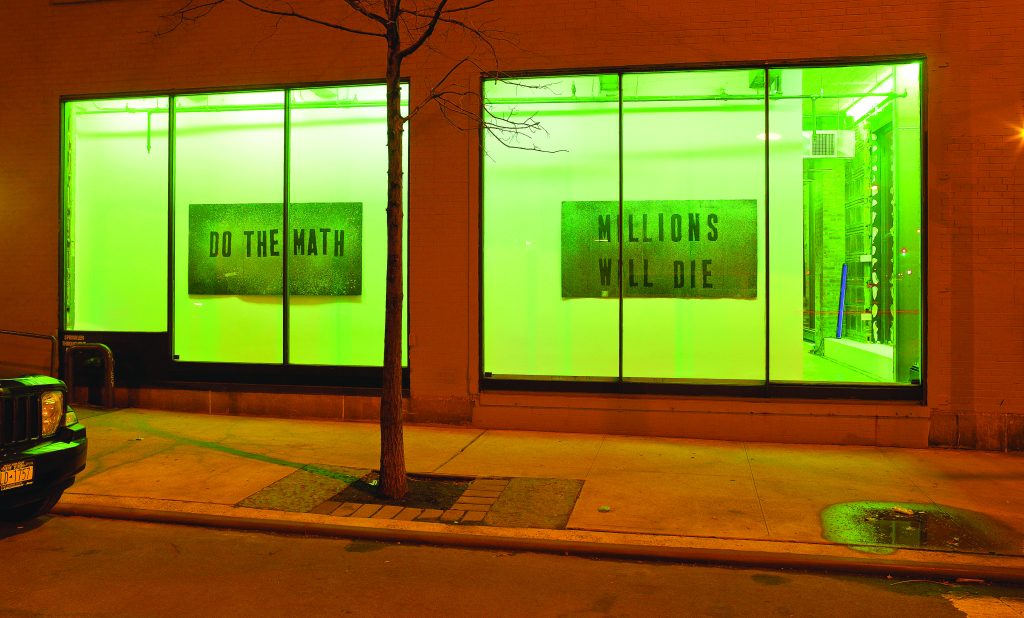 Anna Betbeze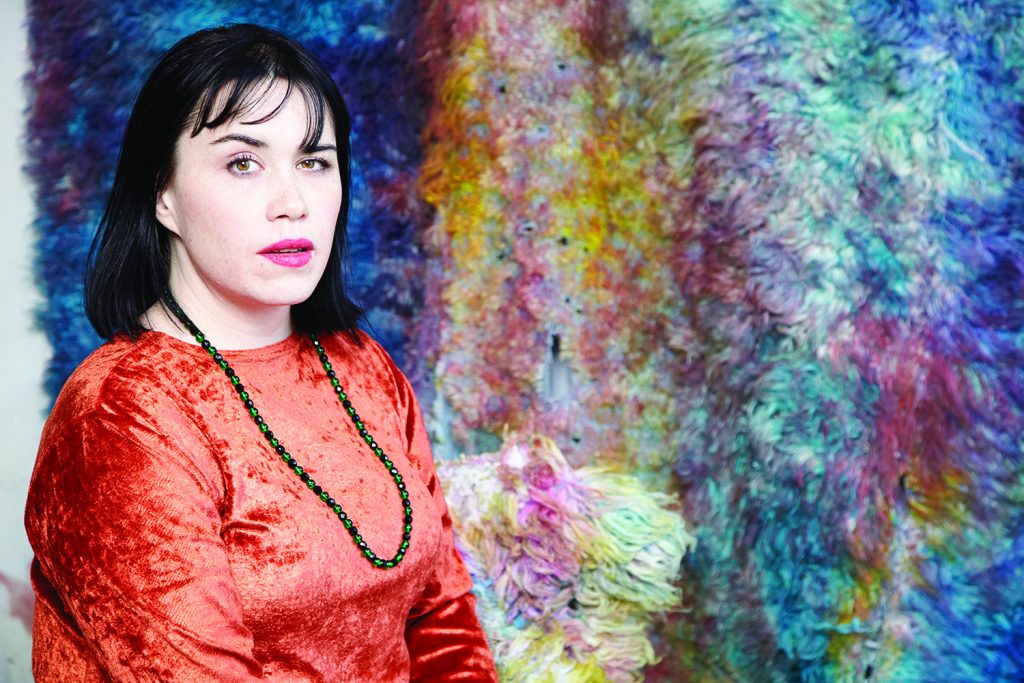 Born in 1980, Betbeze settled in New York City after receiving her MFA from Yale University School of Art. She is best known for her fresh take on painting — her pigmented Flokati carpets are born from a long and gruelling process of colouring, cutting, washing, burning away at the fabric in order to reveal windows of saturated colour. The wall hangings are all-consuming, expanding the field of painting and successfully representing the sublime. She has had solo shows at a number of galleries, including the Kate Werble Gallery in New York City and has also been the subject of an exhibition at the Massachusetts Museum of Contemporary Art, North Adams, MA. Betbeze has participated in prestigious group exhibitions at MoMA PS1, the Musée d'Art Moderne De La Ville De Paris and in Unpainted Paintings at Luxemboug & Dayan in New York. The recipient of the 2013–14 Metropolitan Museum of Art Rome Prize, Betbeze is one of New York's hottest artists.
Johnson is repre- sented by David Kordansky Gallery in Los Angeles and Hauser & Wirth
Matt Connors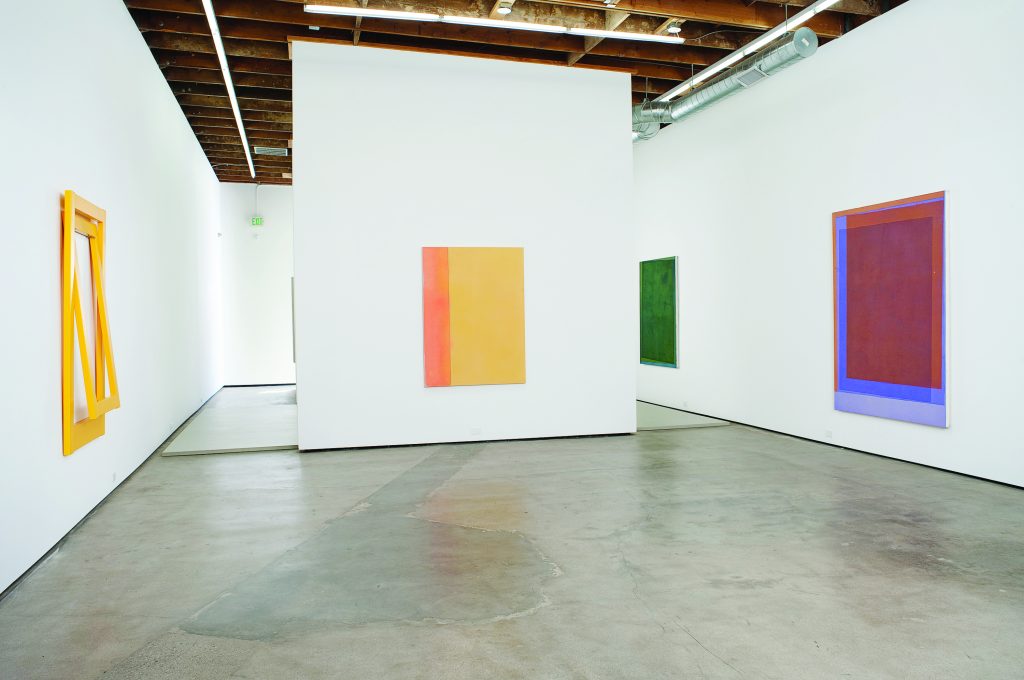 Born in 1973 and a graduate of the Yale University School of Art, Connors is one of the most promising young painters working in New York City today. Concerned with the process as much as the outcome, he often likes to tell the story of how the painting was made — recounting the marks and mistakes along the way. His abstract canvases feature a heightened understanding and treatment of colour and often appear totally saturated with colour, even when the strokes are minimal. Connors looks to other artists, musicians, poets and filmmakers for inspiration and uses many unusual techniques, including incorporating rubbings from his studio floor, pouring paint and imprinting canvases onto one another. He was recently the subject of a solo exhibition, Impressionism, at MoMA PS1. Other recent shows include Gas… Telephone… One Hundred Thousand Rubles at the Kunsthalle Düsseldorf, Concentrations 54: Matt Connors and Fergus Feehil at the Dallas Museum of Art and Painter, Painter at the Walker Art Center. In 2012, he received the John Simon Guggenheim Memorial Foundation Fellowship Grant and the Belgacom Art Prize.
Betbeze came to her signature material by chance "I lived with one of the rugs and it became a filthy mess."
Rashid Johnson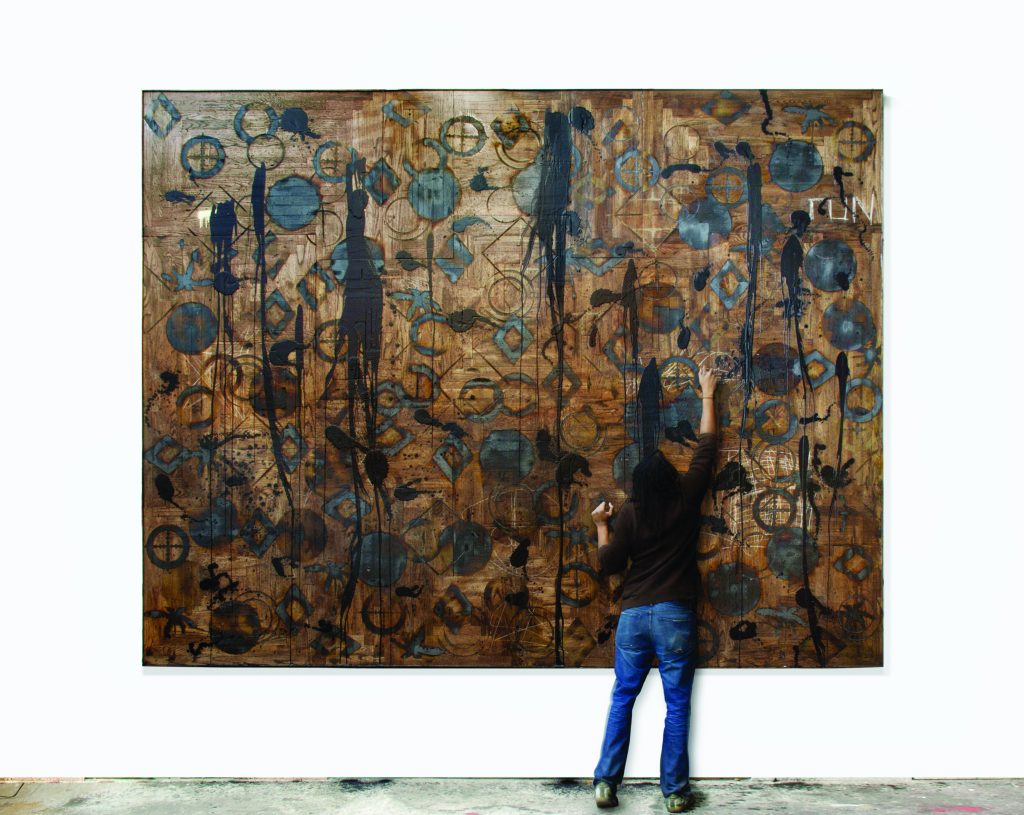 Johnson explores the complexities and contradictions of black identity through a study of the natural and spiritual worlds. He works in a wide range of media, including photography, painting, sculpture and video. With a Master of Fine Arts from the School of Art Institute of Chicago, Johnson's practice is well-rooted in concept and theory. He is inspired by a diverse group of visual artists, actors, musicians, writers, activists and philosophers, including Carl Andre, Joseph Beuys, Joseph Cornell, David Hammons, Kasimir Malevich and Public Enemy. Showcasing his work at the 54th Venice Biennale through ILLUMInations, Johnson is best known for combining paintings and sculpture and including unique materials such as shea butter, black soap, wax and burnt wood, mirrors, LP covers and books. His work has been exhibited at the Art Institute of Chicago, the Whitney Museum of American Art, the Walker Art Center and the Brooklyn Museum of Art, to name a few.
Connors is influ- enced by Abstract Expressionism, arte povera and Henri Matisse.
Sebastian Errazuriz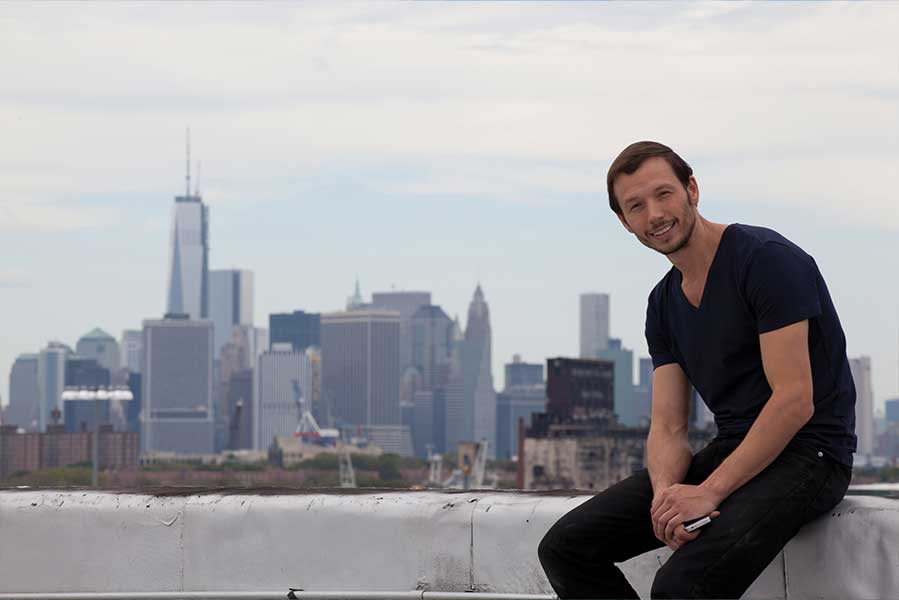 Born in 1977 in Santiago, Chile, Errazurziz was raised in London and settled in New York City to study at New York University. Much of his work celebrates and explores life, nature and the cyclical processes of growth and decay. Errazurziz insists on injecting humour into his art and design, pointing out ironies and highlighting paradigms. From public art installations, to breathtaking furniture, 3D shoes and even a T-shirt to raise funds in support of Hurricane Sandy, Errazuriz is a much-loved young creative genius of the design world. His beautifully crafted piano bookshelves, porcupine cabinet and monumental tree table are glorious additions to any home. In 2007, Errazuriz was selected as one of the top emerging international designers by ID Magazine. In 2010, he received the title of Chilean Designer of the Year and in 2011 was selected for the Compasso d' Oro. His works have been presented alongside those of the most internationally renowned architects and designers at over 40 international exhibitions, including at the Copper Hewitt, The Vitra Design Museum in Weil am Rhein in Germany and The Museum of Art and Design in New York.
Born in 1977 in Santiago, Chile, Errazurziz was raised in London and settled in New York City to study at New York University. Much of his work celebrates and explores life, nature and the cyclical processes of growth and decay. Errazurziz insists on injecting humour into his art and design, pointing out ironies and highlighting paradigms. From public art installations, to breathtaking furniture, 3D shoes and even a T-shirt to raise funds in support of Hurricane Sandy, Errazuriz is a much-loved young creative genius of the design world. His beautifully crafted piano bookshelves, porcupine cabinet and monumental tree table are glorious additions to any home. In 2007, Errazuriz was selected as one of the top emerging international designers by ID Magazine. In 2010, he received the title of Chilean Designer of the Year and in 2011 was selected for the Compasso d' Oro. His works have been presented alongside those of the most internationally renowned architects and designers at over 40 international exhibitions, including at the Copper Hewitt, The Vitra Design Museum in Weil am Rhein in Germany and The Museum of Art and Design in New York.
What is your favourite neighbourhood in New York?
Fort Greene in Brooklyn.
Where do you eat?
La Esquina is a fun Mexican-inspired restaurant hidden behind an old Taco shop. Acme is close by, offers great food and a basement to continue partying.
Where is the best place to stay?
I recommend The Standard so you are next to the Highline and all the galleries in Chelsea. The other option is the Bowery Hotel – it's a classic and in a completely different neighbourhood.
What is a must-have item to live here?
A metro card. The fastest way to travel is the subway. It's noisy, dirty and filled with rats, but it's shared daily by all New Yorkers – from homeless people to billionaires.
Where do you go to experience art and design?
We are lucky to have some of the best museums in the world, but most tourists forget that we also have some of the best art galleries in the world. Leave some time to go gallery hopping on a Thursday in Chelsea. There are over 300 galleries in that neighbourhood alone!
What inspires you in New York?
The energy in NYC is like no other. The businessman who wants to build a start-up, the model that wants to break into fashion, the artist looking for a gallery to represent him, the musician that wants to be signed to a record label – NY is filled with incredibly talented and hard-working people and I am grateful to be among them, sharing and competing to be the best we can.
Museum of Arts and Design
At the crossroad of art, craft and design, the Museum of Arts and Design (MAD) specialises in the ways in which artists and designers transform materials through various processes, from the artisanal to the digital. Located at 2 Columbus Circle since September 2008, it has hosted exhibitions such as Picasso to Koons: The Artist As a Jeweller, which featured works by Jasper Johns, Anish Kapoor, Robert Rauschenberg, Picasso and Koons, the Abraaj Capital Art Prize (2009–10) and Against the Grain: Wood in Contemporary Art, Craft and Design, among many other quirky exhibitions.
Founded in 1956 by the American Craft Council, MAD used to be known as the Museum of Contemporary Crafts, changing its name in 2002. Its move from 40 West 53rd Street to Columbus Circle meant the museum's exhibition space tripled and now includes: four floors dedicated to galleries showing works by emerging and established artists, a 150-seat auditorium, a restaurant, a centre for the study of jewellery, an education centre and three artists-in-residence studios. In 2012, the Wall Street Journal's architecture critic Ada Louise Huxtable wrote in a review: "This small building is an oasis of enchantment, a kind of Camelot on Columbus Circle. Its collections are instant eye candy (if the serious and erudite staff will forgive me), with magic in every imaginable material, leavened by irony and wit.
www.madmuseum.org
Tel: +1 2122997777
2 Columbus Circle
ABC Kitchen
Veteran Michelin star Chef Jean-Georges teamed up with young star Dan Kluger to open my absolute favourite New York restaurant. ABC Kitchen, located in the ground floor of famed furniture institution ABC Home is a haven for the farm-to-table movement. The restaurant prides itself on serving a seasonal menu with only the freshest ingredients around, much of it from the nearby Union Square Green Market. The menu is free of pesticides, synthetic fertilisers, insecticides, antibiotics, hormones, is GMO-free and naturally and humanely sourced from regional farmers and fair trade cooperatives, celebrating community and the future of the Slow Food movement
Always packed, the unpretentious yet buzzing restaurant has become a New York City favourite. I prefer to share as many plates as possible when dining here so as to not miss out on any of its many dreamy dishes. You can never go wrong with the Kale Salad, Roasted Carrot and Avocado Salad, any of its pizzas (a perfect collaboration with baker Jim Lahey), the Turkey Sandwich and of course, the Burger. Finish off with the Caramel Popcorn Sundae and the best chocolate-chip cookies ever. Also worth a visit is the recently opened ABC Cocina, the duo's successful foray into Latin fare.
ABC Kitchen is located at the ABC Carpet & Home department store.
www.abchome.com/abc-kitchen
Tel: +1 2124755829
35 East 18th St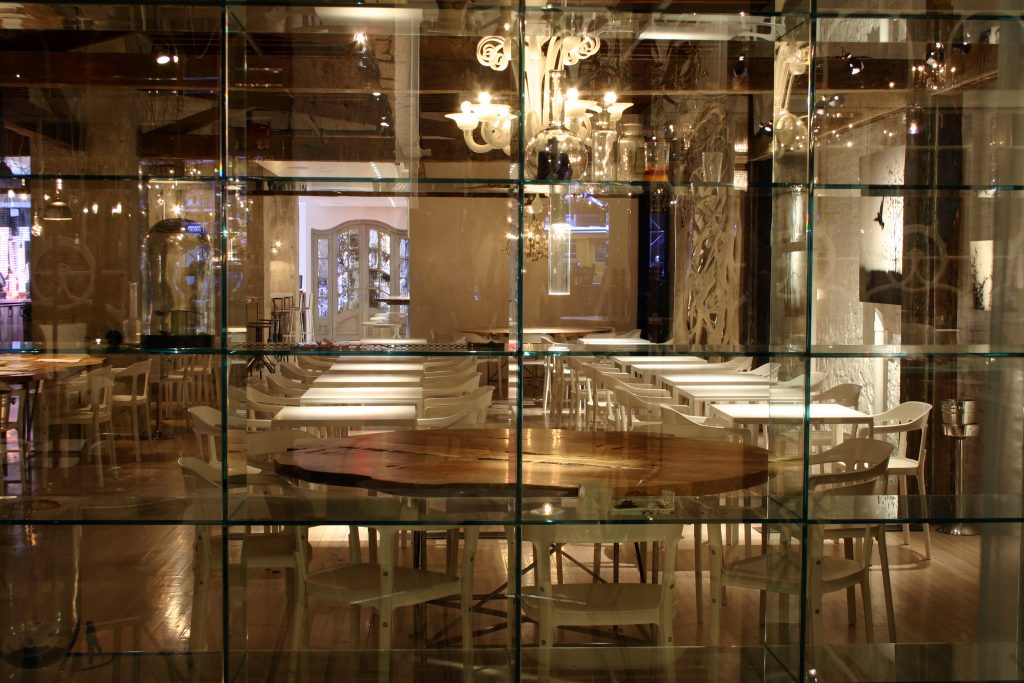 Cookshop
A long day gallery-hopping in Chelsea requires a long lunch at art world establishment Cookshop. The Greenmarket- inspired comfort fare never fails to hit the spot. Always bustling, Cookshop is especially enjoyable when you can have your meal outdoors — the restaurant boasts some of the city's best sidewalk seating. The menu is filled with seasonal and local delights, including fresh fish and grass-fed meat. It's a perfect option for weekend brunch too!
www.cookshopny.com
Tel: +1 2129244440
156 10th Ave, 20th St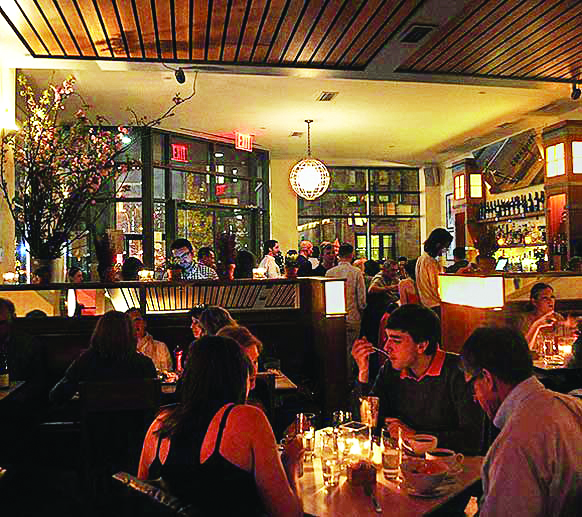 ACME
It's been two years since a dynamic group of veteran restaunteurs and rising stars opened ACME, which has fast become a regular hangout for the creative downtown Manhattan crowd. The curated dining room features Playboy bunny prints by Richard Prince and a neon sculpture by Hanna Liden. Danish chef Mads Refslund helped envision the inimitable forager cuisine at the world-famous Noma in Copenhagen. With seasonal and local Nordic ingredients, the menu always delivers a refreshing an unusual meal. Make sure to stay late enough to head downstairs for some after-dinner lounging.
www.acmenyc.com
Tel: +1 2122032121
9 Great Jones St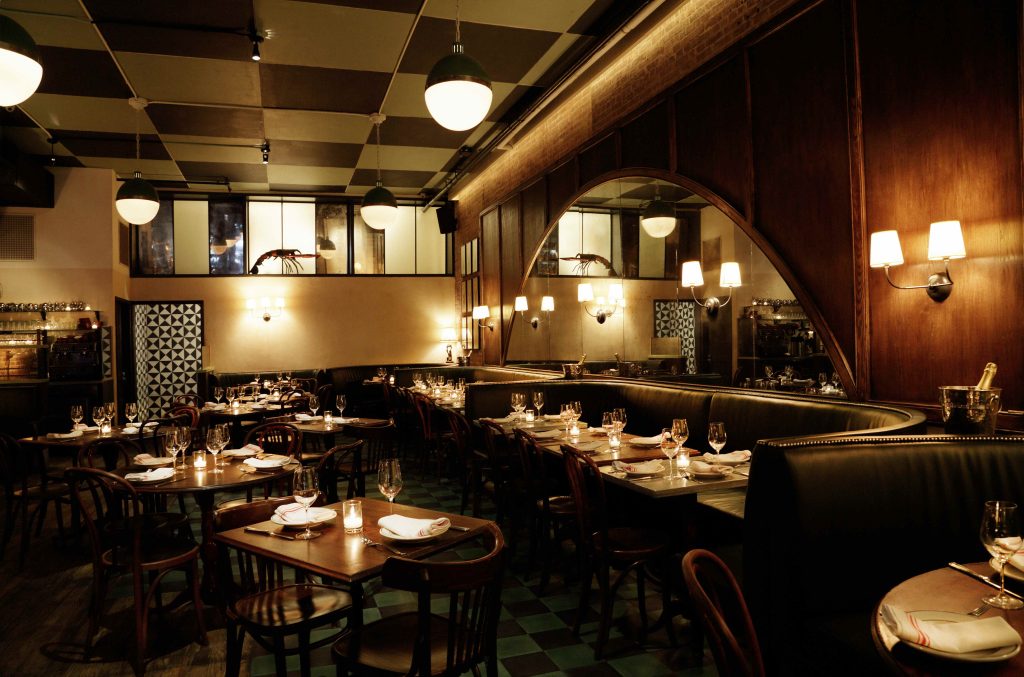 Sant Ambroeus
You can almost always catch Larry Gagosian lunching at this Upper East Side institution. Start off your day here with the best cappuccino in town or make a quick pit-stop for a delicious Panini while taking in the glamourous Madison Avenue foot traffic or enjoy a longer, more leisurely lunch in the main dining room. Always save room at the end for their classic biscotti or the deliciously rich flourless chocolate cookie. Downtown? Visit the charming West Village location.
www.santambroeus.com
Tel: +1 2125702211
1000 Madison Ave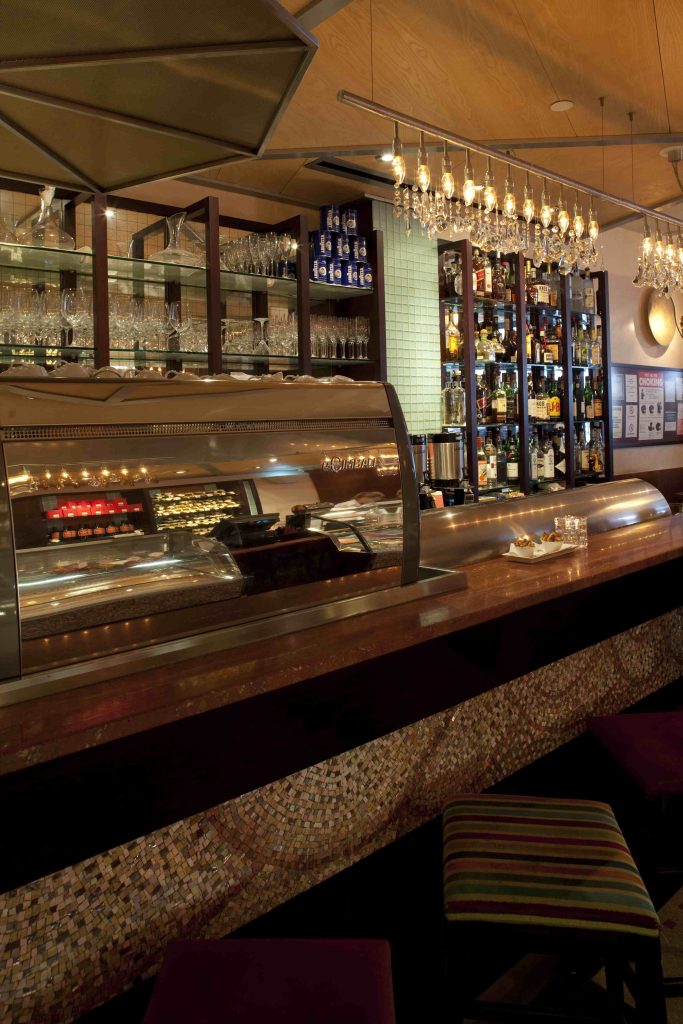 The Mark Hotel
Located on Madison Avenue near Central Park, this uptown luxury hotel is the perfect choice for those seeking a classic Manhattan experience. Originally constructed in 1927 in the Art Deco style, a total refurbishment was completed in 2009 by famed French designer Jacques Grange. The hotel features commissions by seven international artists and artisans, including Ron Arad, Eric Schmitt, Paul Mathieu, Mattia Bonetti and Vladamir Kagan. It doesn't get chicer than the checkerboard marble floor at the entrance or the branded black-and-white bicycles reserved for guests. Other amenities include a gym operated by NYC experts Punch, a Frederic Fekkai salon, a John Lobb cobbler, an exclusive Frederick Malle scent and of course a Jean Georges restaurant and bar. Steps away from Gagosian's headquarters, every boutique your heart could desire and The Whitney Museum of American Art, your cultural and consumer dreams will certainly be fulfilled by a stay at The Mark.
In 1994, Johnny Depp and Kate Moss were arrest- ed for trashing their room at The Mark.
www.themarkhotel.com
Tel: +1 2127444300
Madison Ave, 77th St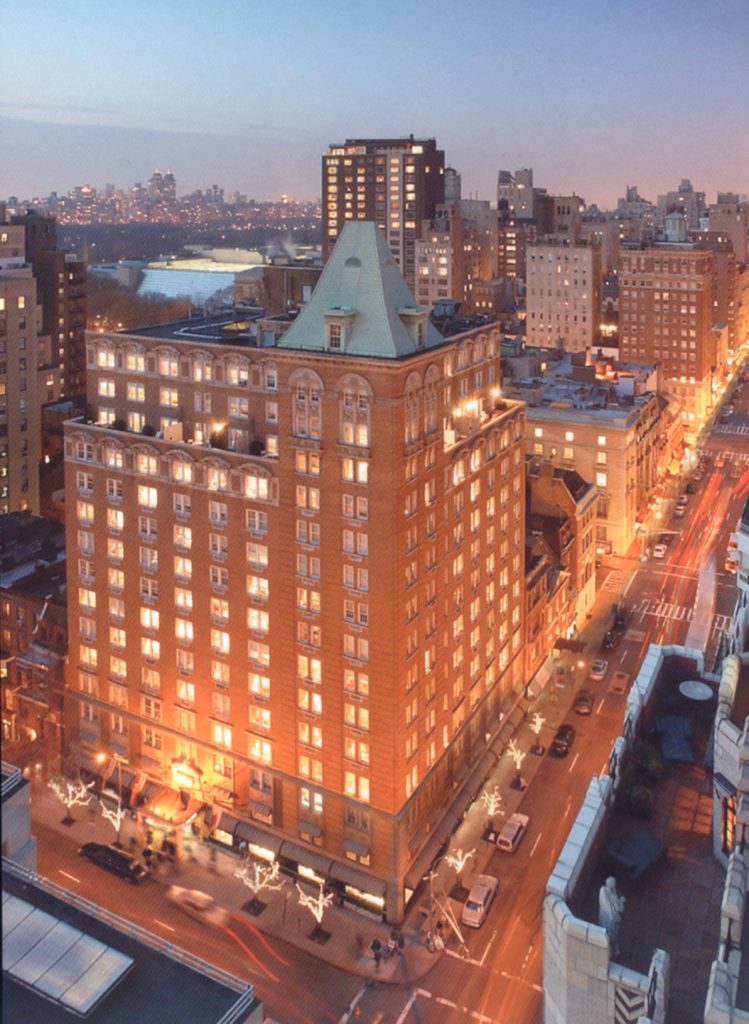 The NoMad
A gem of a hotel located North of Madison Square Park, The NoMad has quickly become one of the hottest boutique hotels in the city. Parisian designer Jacques Garcia (Hotel Costes) designed an opulent oasis in this once-defunct and now up-and-coming neighbourhood. Even the smallest room feels grand, transforming your stay into a Manhattan fantasy. The atrium, fireplace alcove and two-storey library bar offer an array of possibilities, all exceptional.
www.thenomadhotel.com
Tel: +1 2127961500
1170 Broadway, 28th St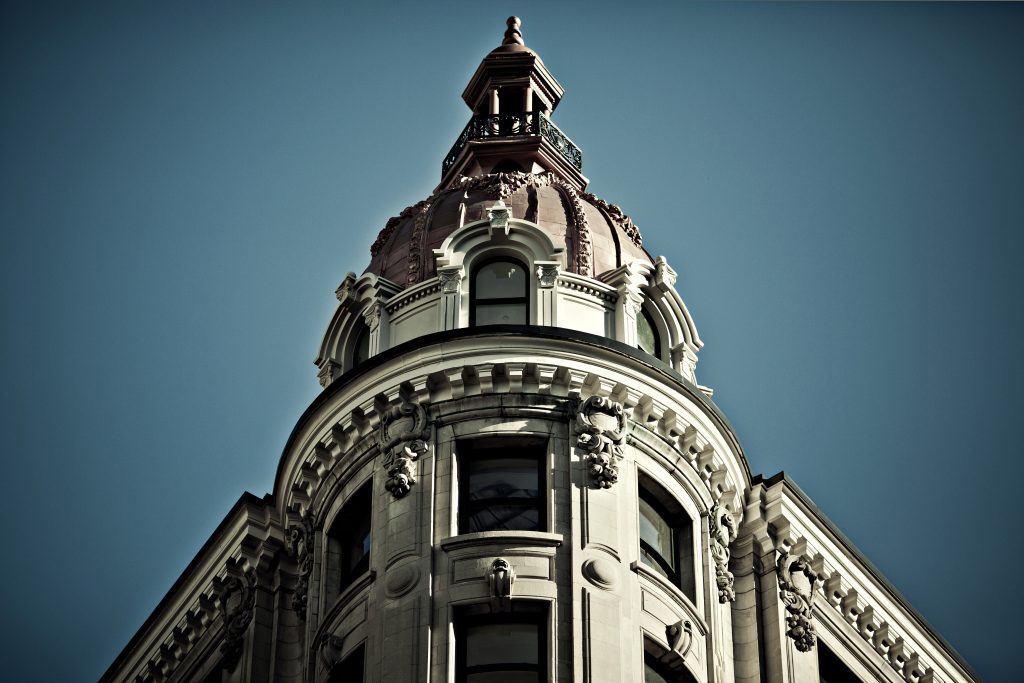 The Mercer Hotel
Classic downtown establishment The Mercer is the choice of many art and fashion visitors to the city. The ultra-cool lobby with Christian Liagre interiors is the ultimate in understated glamour. In the heart of Soho, this boutique hotel was the second in the acquisition of hotelier Andre Balazs. Sister to the Chateau Marmont in Los Angeles, The Mercer is popular with many high-profile celebrities and luminaries. The lobby-cumlibrary is always bustling with beautiful people enjoying a signature ginger-lime soda.
www.mercerhotel.com
Tel: +1 2129666060
147 Mercer St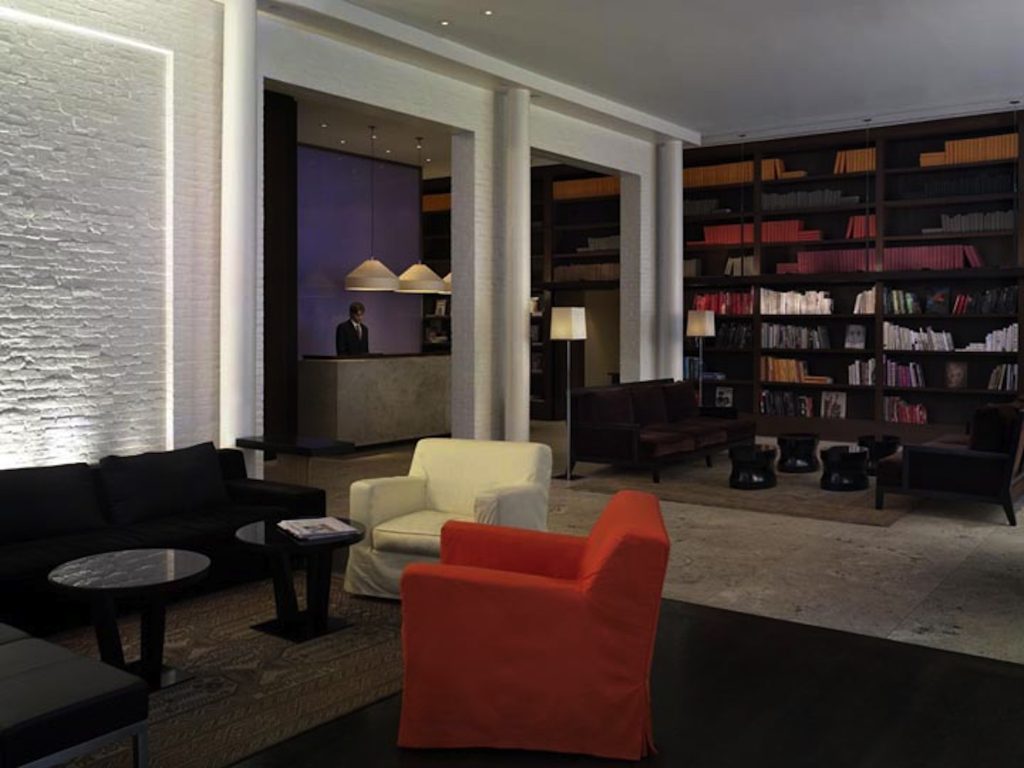 The Standard High Line
An 18-storey hotel just above the High Line, The Standard towers over downtown Manhattan with its 337 rooms. Commissioned by hotelier Andre Balazs, the hotel is a sleek addition to the Meatpacking District, upping the neighbourhood's cool factor. I would stay here just for access to the 18th floor lounge and Discotheque, Le Bain – you will never have more glorious views of the city or a more glam setting – think Studio 54. Other perks are a seasonal winter wonderland ice rink a charming biergarten perfect for summer happy hours, and a classic American grill.
www.standardhotels.com
Tel: +1 2126454646
848 Washington, 13th St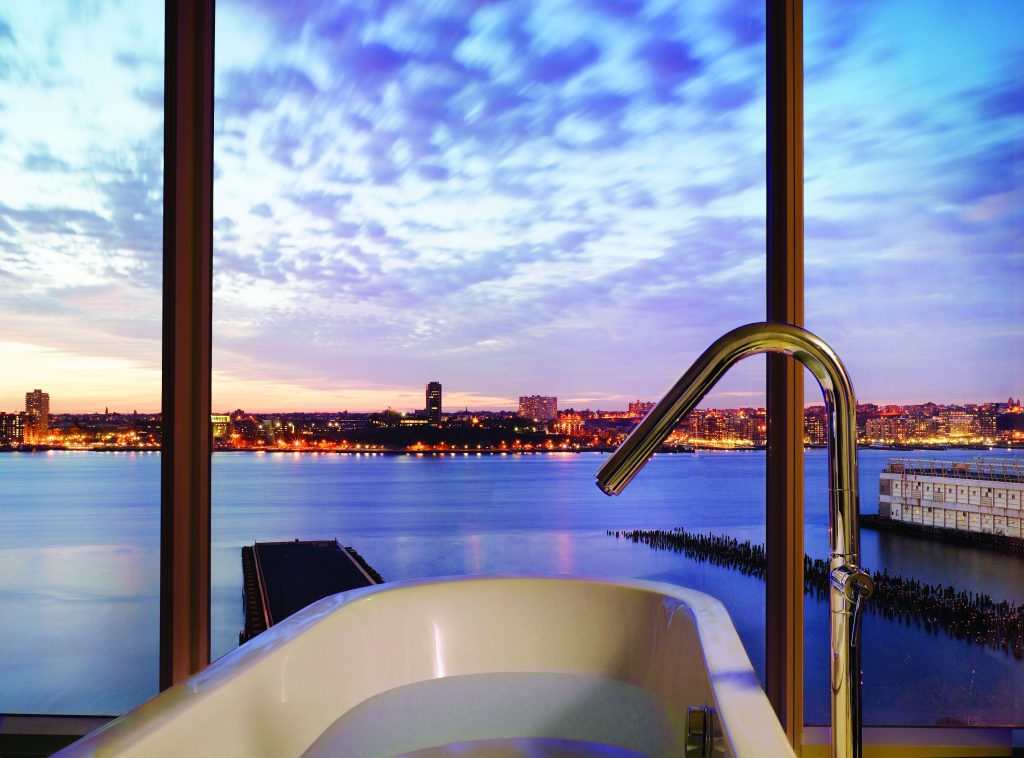 New Yourk- USA
The travel guide for exploring the
ecstatic beauty of New Yourk.