It's no secret that jewellery is as old as humanity, and Boghossian is a brand that takes pride in its long-lasting legacy and tradition of breaking boundaries through exquisite craftsmanship. Art Dubai 2022 will display some of Boghossian's most iconic collections, highlighting the many ways in which the designs were inspired.
Words by Afraa Al Hassan
---
From the 2nd century BCE through to the mid-15th century, the Silk Road played a crucial role in economic, political and religious exchange between the East and the West, with its heritage continuing to feature prominently in aspects of contemporary art and jewelry. Among the brands that have incorporated this influence into their creations is Boghossian. Working with creative director Edmond Chin, the Boghossian family designs jewelry that reflects their long-standing history of travel and heritage, with the use of innovative techniques further accentuating the beauty and quality of gemstones while never losing touch with their roots. Through a showcase booth installation at this year's Art Dubai, visitors will be taken on a journey through a multitude of cultures in which the importance of the historical trade route is ever-present. With silk cords designed by Danish Kuf studios beautifully wrapped along a breathtaking collection of furniture elaborately Crafted by Lebanese designer Nada Debs and displaying a selection of captivating and distinctive jewelry, the charm in merging the oriental East with the contemporary West is further affirmed.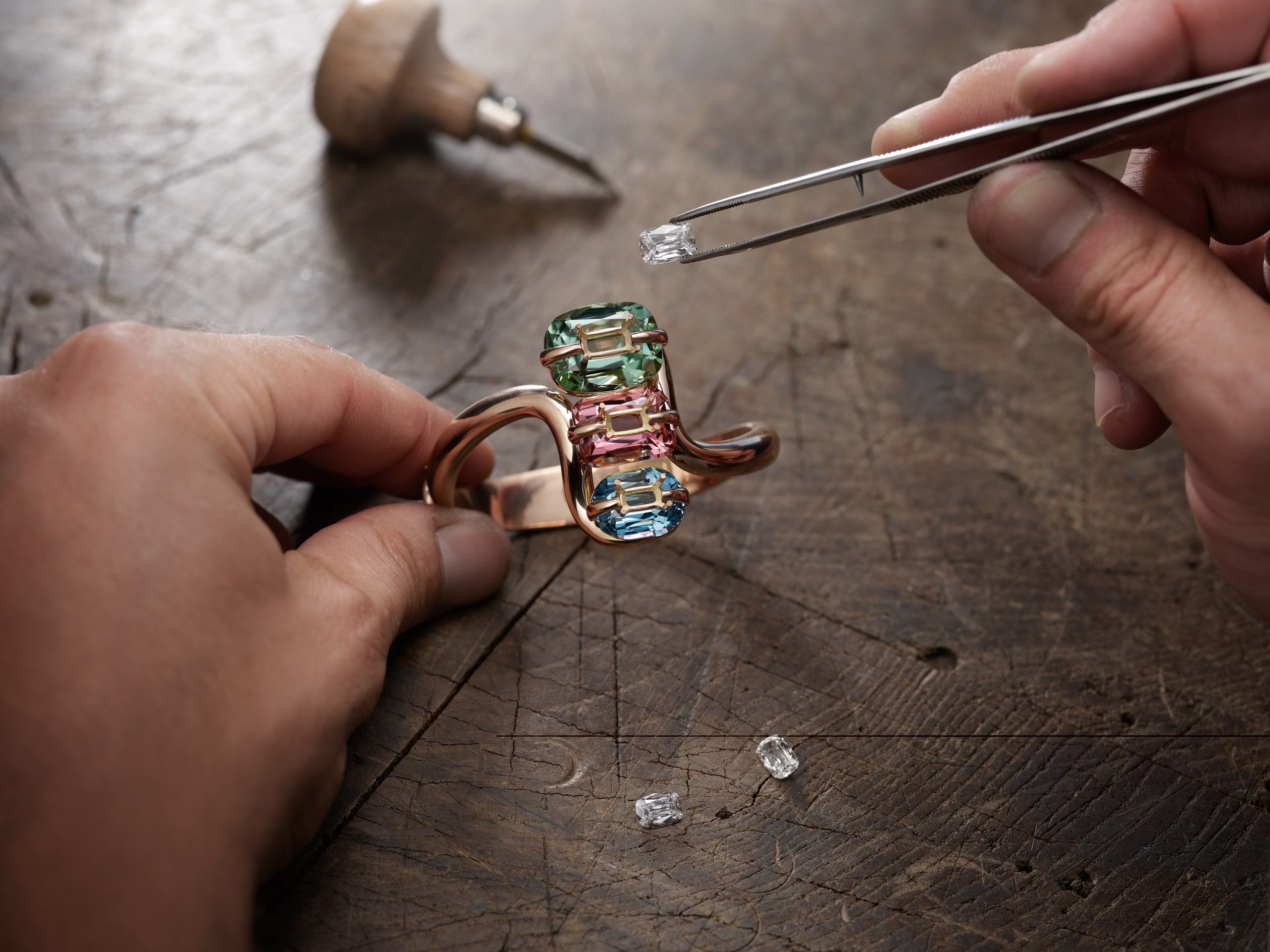 The latest creations on display in Dubai are an iconic selection crafted with sublime precision. Immediately eye-catching is the Inlay collection, inspired by ancient Eastern civilizations and with the stones harmoniously blended together – using the same technique once used on the Taj Mahal – in a series of striking multi-colored masterpieces that are truly one-of-a-kind. It features an 18-carat yellow necklace and earring set, with Citrine Madeira and Palmera Inlay, in which the stones and colors pair together beautifully with the diamonds, invoking a sense of summer warmth. In addition is an unusual bracelet that doubles as a choker, with an intriguing fusion of Ceylon Sapphire and Chalcedony, the dreamy blue hues complementing the diamonds superbly and with the patterns clearly visible. This selection evolved into the Kissing collection, in which two stones unite in harmony while enhancing one another's qualities, all in celebration of Mother Nature through the four core elements – Earth, Fire, Air and Water. The two centre pieces at Art Dubai are Water and Air, featuring an aquamarine, pink and green tourmaline three-tiered brilliant necklace along with a ring, both finished with a white diamond to honour all the watery qualities of the Silk Road with the use of an eminent combination of colors to embody all that is not immediately visible. Meanwhile, Air draws inspiration from the sky and the way in which we are united by it with the striking shades of blue further enhanced by a lush diamond atop the radiant Paraiba stone from Mozambique.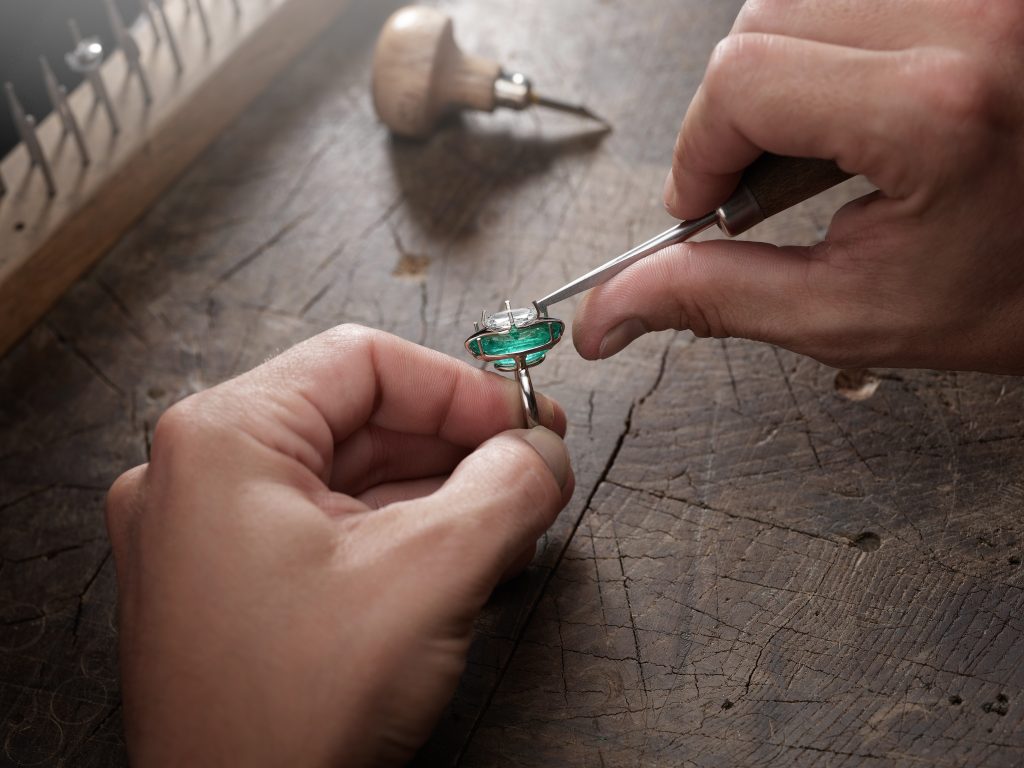 Another example of these visionary techniques is The Merveilles collection, which uses the least possible amount of gold in order to further draw attention to the gemstones in a simplistic manner. With the aid of a minimalist approach in design, the illusion of floating pieces is created. "Designing jewelry is like painting with light" explains Albert Boghossian, CEO of Boghossian. "Since gold interferes with light reflection, we work hard to find new ways of holding the stones together with minimal intervention from the precious metal. Through elegantly glistening diamond earrings along with an eternity diamond ring, the groundbreaking methods taken to produce such remarkable pieces are further showcased with the most striking piece in this collection, the Icicle Diamond Earring. Set in 18-carat yellow gold and inspired by nature's most fascinating optical phenomenon, light pillars. It's impossible not to admire the innovative ways in which Boghossian has brought out the charm of gemstones through such one-of-a-kind pieces, especially with the classic High Jewellery collection, which seamlessly combines the most valuable stones and distinctive designs. With the Conch Pearl and Opal Earrings, conch pearls and opals are expertly combined to show off their enchanting colors and textures along with an exceptional yellow-and-white diamond earring, while with the Burmese No Heat Sapphire and Moonstone Ring, weighing in at 4,72 carats, the sapphire is gracefully surrounded by moonstones as a declaration of all that is beautiful and pure on Earth.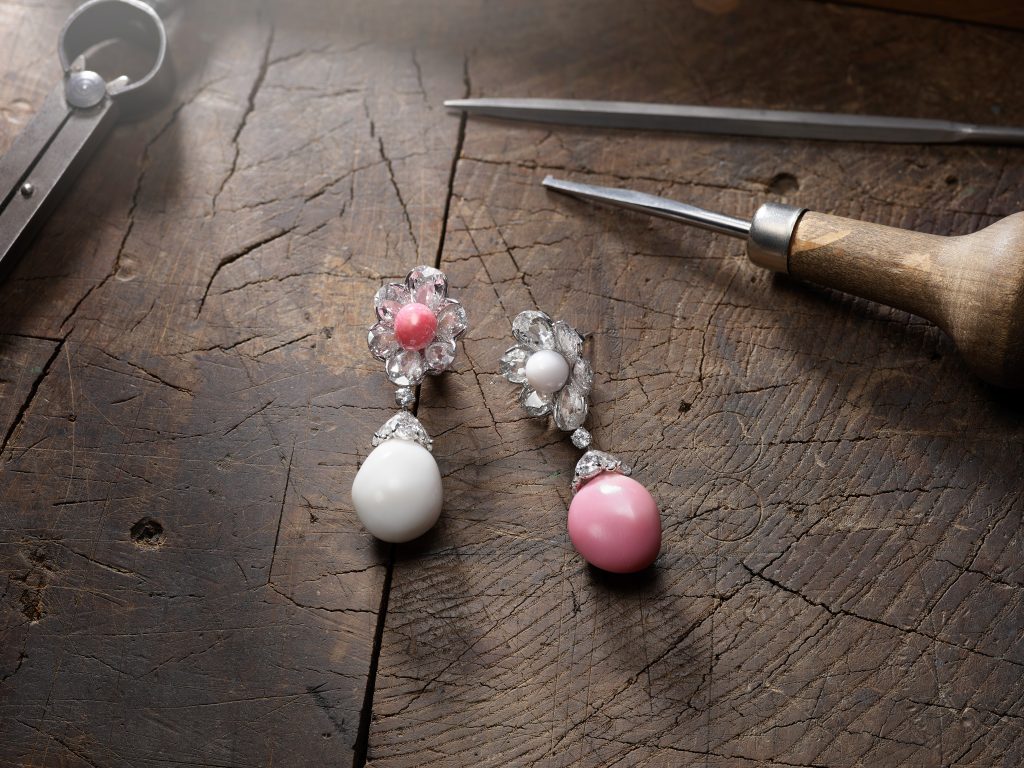 Over the years, multiple generations of the Boghossian family have adopted cutting-edge techniques to maintain the company's exceptional legacy. Based in Geneva, where the brand opened its first store in 2008, Boghossian has exceeded expectations and expanded internationally, now with shops in London, New York, Hong Kong and Gstaad. Having set multiple auction records, from the most expensive colored diamond bracelet to the highest price-per-carat for a Burmese Ruby, the brand displays no signs of slowing down. Its objective remains to work with the finest materials and through exquisite craftsmanship to produce pieces of superlative quality that both meet if not exceed the wishes of its global clients and mesmerise those who may be seeing its collections for the very first time.