Fanny B, Valentin Bernhard, Philippe Chancel, Gaël Chardon, Dalbera, Delony, www.diasofdiaz.com, Claire Dorn, www.fashionmintea.com, Erwan Fichou, Pauline Guyon, Florian Kleineffen, Mbzt, Takenori Miyamoto, Serge Ramelli, Fabrice Seixas, Hiromi Seno, Milton Alan Turner and Louis Vuitton.
Centre Pompidou
With a futuristic design that includes glass and colours, it is hard to believe that this Contemporary art museum was inaugurated in 1977. Bearing the name of former French president Georges Pompidou, it comprises a prestigious collection of almost 100,000 artworks and attracts an increasing number of visitors curious to discover exhibitions, performances and conferences, each year. Take the escalator up to the last floor to enjoy one of the most beautiful views of Paris. Le Georges, the museum's panoramic French fusion restaurant, offers a wide selection of bites and drinks. Once back on terra firma, visit Romanian sculptor Constantin Brancusi's reconstructed studio just outside the Centre.
www.centrepompidou.fr
Tel: +33 144781233
Place Georges-Pompidou, 75004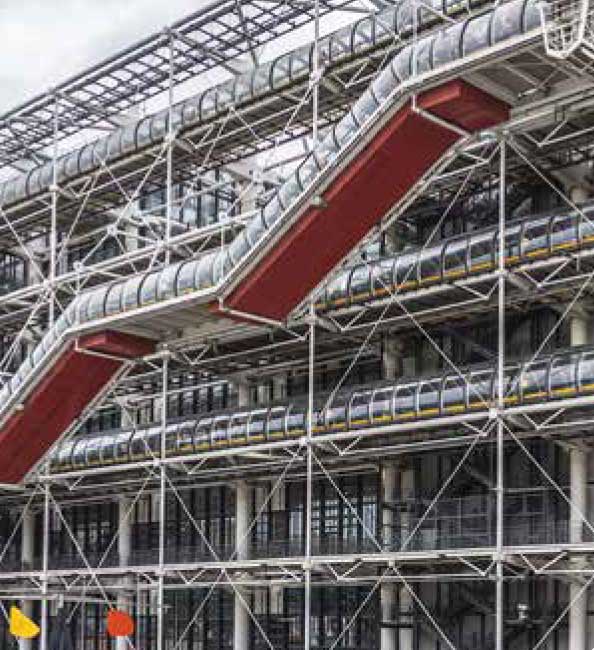 Palais de Tokyo
Located near the Eiffel Tower, the Palais de Tokyo is undeniably the place for ultra-Contemporary art in Paris. Opened in 2002, its rapid success meant it was quickly due for an expansion: a recent renovation allows artists to use a 21,367-square-metre industrial space. Fashion, design and music are always welcome within the walls of the Palais de Tokyo. Often described as different and ambitious, this 'anti-museum' will surely surprise you. Not to miss: when arriving from the Iéna metro station, look to your right for an unobstructed view of the Eiffel Tower. Continue your tour of the museum until nightfall and enjoy the dance floor in the basement's YoYo club.
www.palaisdetokyo.com
Tel: +33 149520204
13 Avenue du Président Wilson, 75116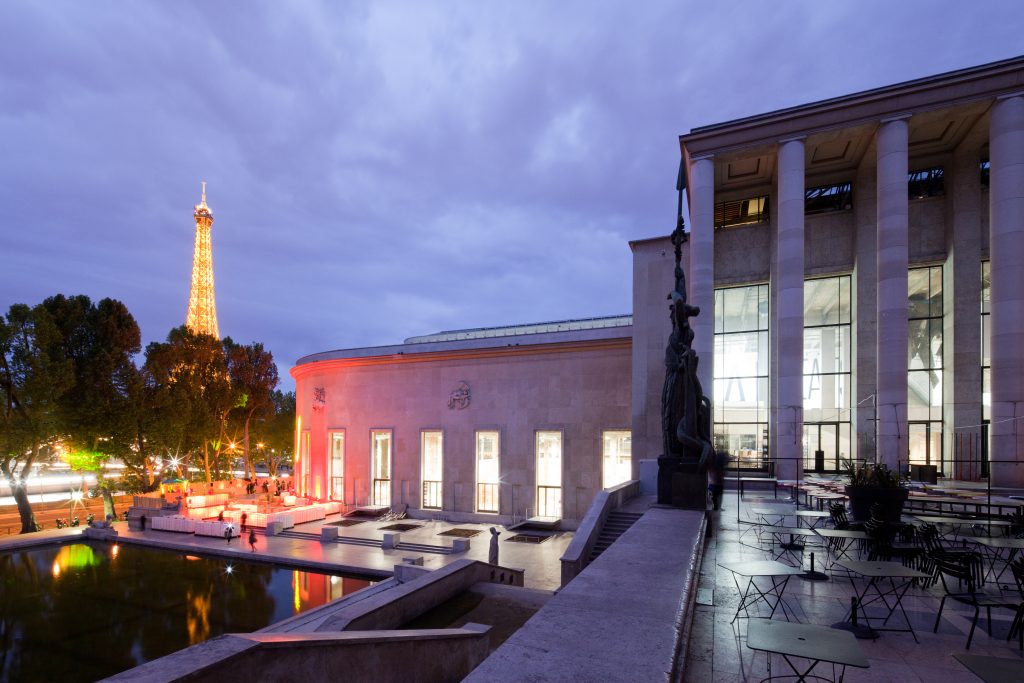 Musée d'art moderne de la ville de Paris
Inaugurated in 1961, the Paris Museum of Modern Art remains of great value to the city's cultural ecosystem. The permanent collection offers a rich overview of the 20th century and has been reinforced by numerous prestigious donations over the years. For 21st-century enthusiasts, the museum schedules temporary exhibitions, in which the creations of famous living artists are at the forefront (think Georg Baselitz and Zeng Fanzhi). Enjoy the fluid architecture and the bright natural light that seeps into all the museum's rooms. Do not leave before you walk into the space dedicated to Raoul Dufy's breathtaking monumental mural, La Fée Électricité (The Electricity Fairy).
www.mam.paris.fr
Tel: +33 153674000
11 Avenue du Président Wilson, 75116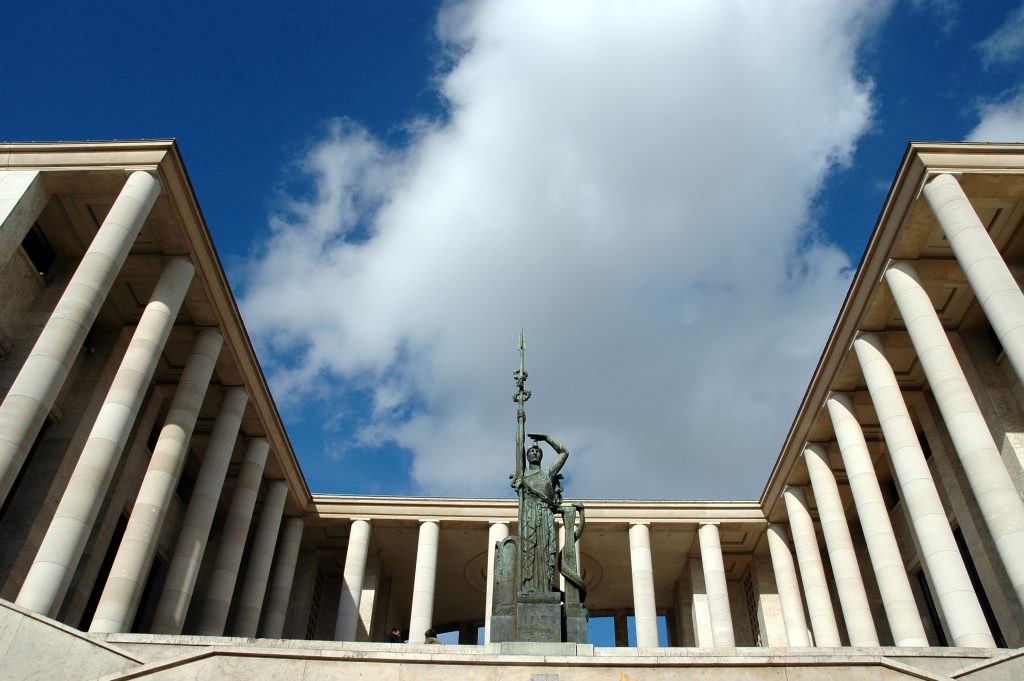 Espace Culturel Louis Vuitton
Access to this cultural space in the Louis Vuitton building on the Champs Elysées is not only free, but also mysterious, thanks to a blacked-out lift designed by Danish artist Olafur Eliasson. You will be engulfed by darkness and silence and suddenly taken to the top floor without knowing that the lift has moved. With exhibitions that explore the theme of travel (of all kinds) to Easter Island, Korea, the Silk Route or the inner self, a visit to the Espace Culturel is well worth it in between store-hopping on Paris's most prestigious avenue. This space is proof that there is always a way to link two different, but equally enjoyable, experiences.
L'Espace Culturel Louis Vuitton was inaugurated in 2006 and recently opened a space in Munich.
www.louisvuitton-espaceculturel.com
Tel: +33 153575203
60 Rue de Bassano, 75008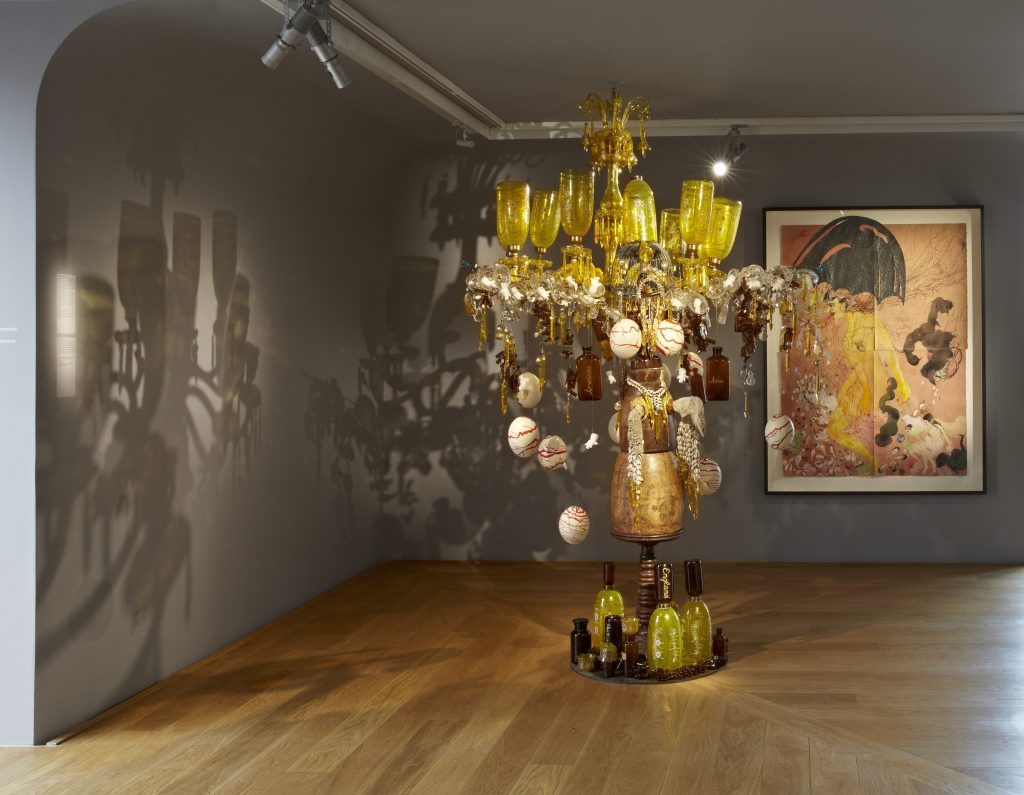 Emmanuel Perrotin
A self-made and passionate man, Emmanuel Perrotin is gifted with artistic intuition – he gave Damien Hirst, his first commercial show in 1991 and helped make Takashi Murakami a star. The French Contemporary art dealer, who has also opened spaces in New York and Hong Kong, receives the public in a 17th-century hôtel particulier in the Marais. Galerie Perrotin's roster features a host of different artists, including emerging ones such as Ivan Argote or Kaws and established names such as Pierre Soulages. The respected dealer just celebrated the space's 25th anniversary and shows no signs of slowing down.
www.perrotin.com
Tel: +33 142167979
76 Rue de Turenne, 75003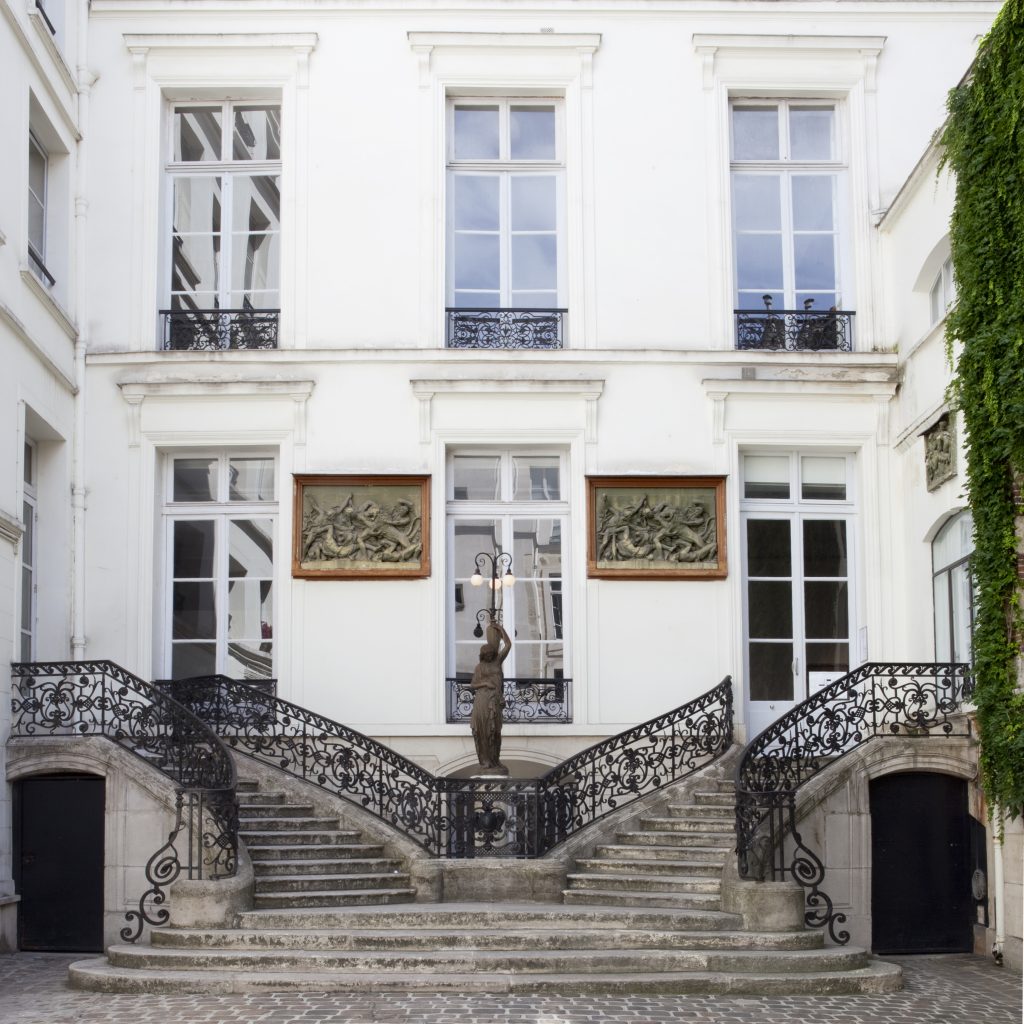 Thaddaeus Ropac
He is fondly known as the most French of all Austrians! Upon entry to Thaddaeus Ropac's space on Rue Debelleyme, it is easy to understand why the dealer was honoured with the Légion d'honneur in 2013. Discover a sample of the best and most powerful Contemporary artists: Anselm Kiefer, Tony Cragg, Yan Pei-Ming or Georg Baselitz – to name just a few. In love with Paris, Ropac inaugurated a larger space in the city's suburbs in 2013. A former heating systems factory, it is a 4645-square-meter area in Pantin that is easy to reach by subway. Red on the outside and white on the inside, the contrast is as impressive as the monumental exhibitions within.
www.ropac.net
Tel: +33 142729900
7 Rue Debelleyme, 75003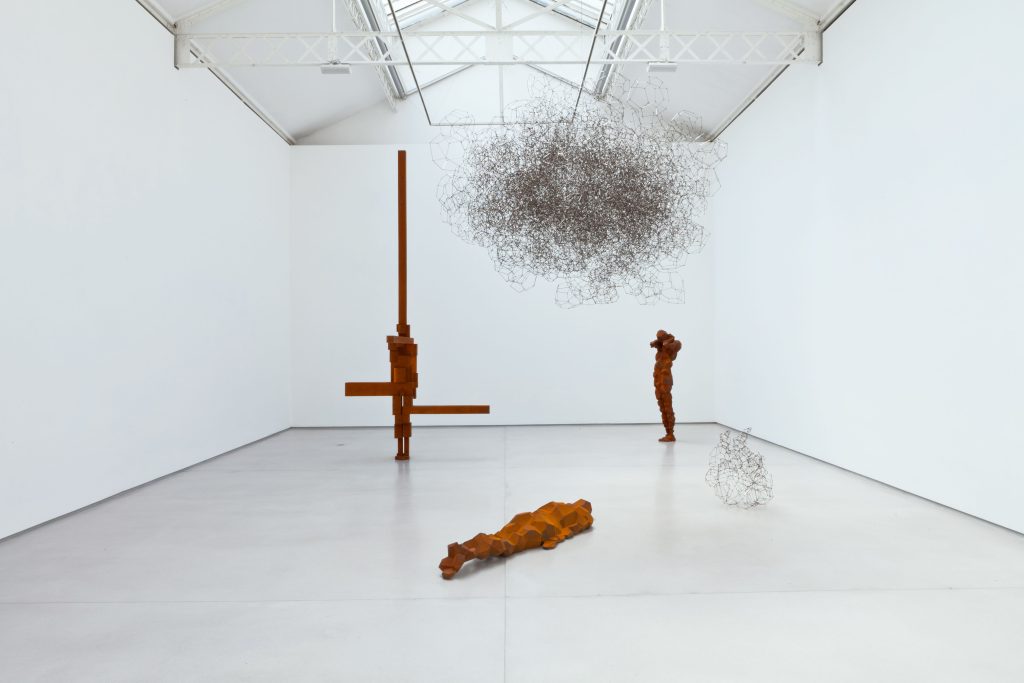 Air de Paris
This dynamic gallery was launched in 1990, borrowing the Air de Paris concept as a direct tribute to the artist Marcel Duchamp. Initially opened in Nice, the space moved to the bustling art area of Paris in 1994, Rue Louis Weiss (where Emmanuel Perrotin was also based initially). The founders, Florence Bonnefous and Edouard Merino, both studied fine arts and now work with important artists, including Carsten Holler, Philippe Parreno and Allen Ruppersberg, among others. The gallery is located near the Jardin des Plantes, one of the city's historic gardens, giving visitors to Air de Paris the chance to take in a breath of fresh air.
www.airdeparis.com
Tel: +33 144230277
32 Rue Louise Weiss, 75013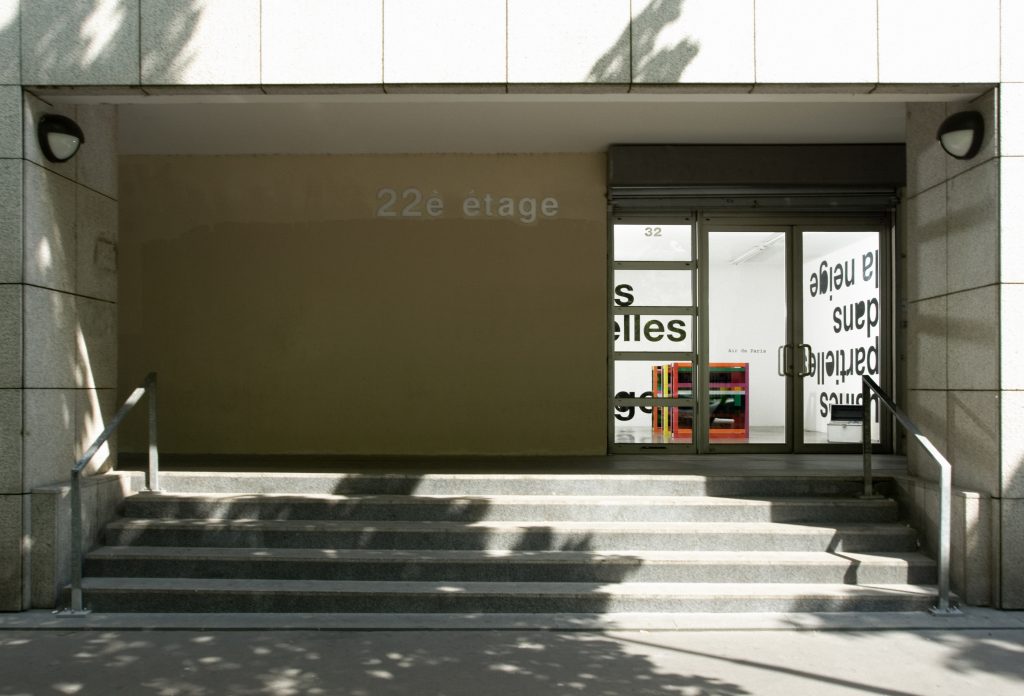 Chantal Crousel
Founded in 1980, the gallery opened with a solo show by a then-unknown Tony Cragg. Chantal Crousel left her Rue Quincampoix location in 2005 to move to the Marais and now represents high-powered artists such as Allora & Calzadilla (who took part in the USA Pavilion at the 2011 Venice Biennale), Mona Hatoum and Anri Sala (who took part in the French Pavilion at the 2013 Venice Biennale). Crousel also represents established French artists such as Jean-Luc Moulène, Claire Fontaine and Alain Séchas. She opened another space 10 minutes away by foot from the mother gallery. At almost 840 square meters, it is located on the third floor of an industrial space that used to be the customs offices in the heart of Paris.
www.crousel.com
Tel: +33 142773887
10 Rue Charlot, 75003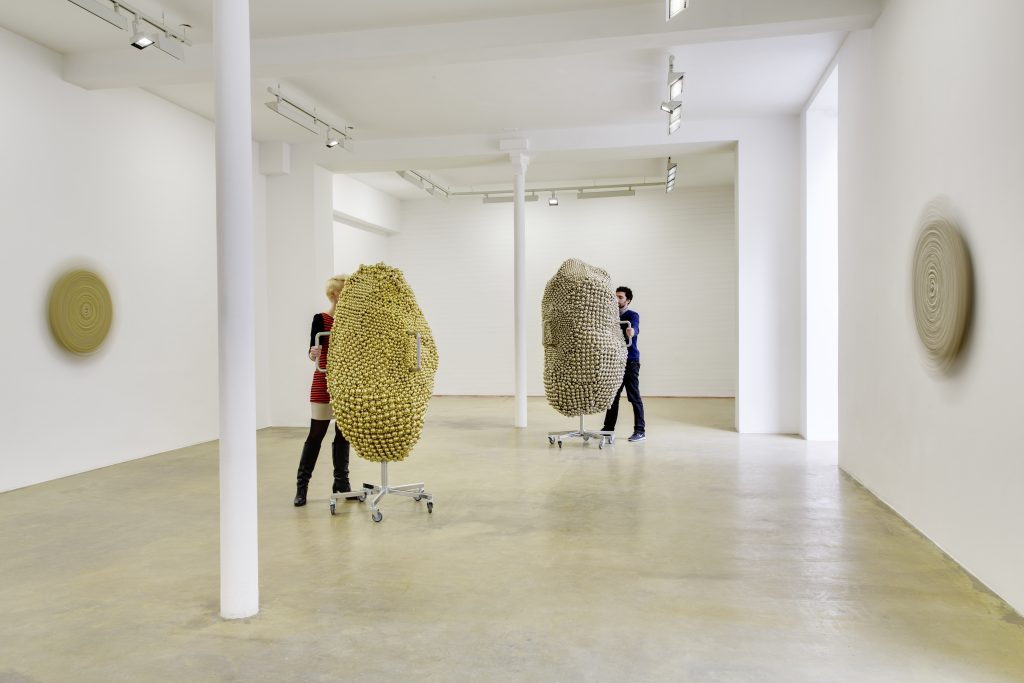 Kamel Mennour
kamel mennour is one of the few Contemporary art galleries on the left bank of the River Seine. The story of its founder is inspiring: Kamel Mennour grew up in Montreuil (a town in the suburbs), in a disadvantaged family whose interest in art was nonexistent. To pay for his studies, he sold lithographs door-to-door. In 1999, Mennour launched his gallery, exhibiting photographs before he progressively moved towards his true passion: fine arts. Today, Mennour represents international artists such as Anish Kapoor and Tadashi Kawamata as well as famous French ones such as Daniel Buren, Claude Lévêque and Francois Morellet.
Kamel Mennour opened up a second space in Paris where monumental works are displayed under a glass roof.
www.kamelmennour.com
Tel: +33 156240363,
47, Rue Saint-André des Arts , 75006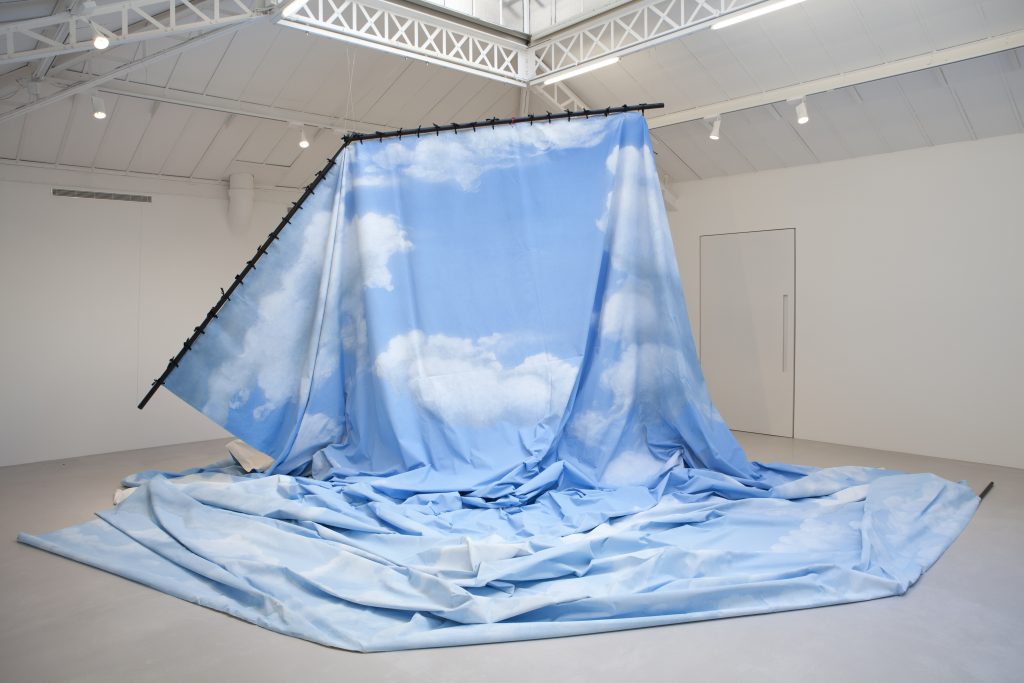 Galerie Daniel Templon
Daniel Templon, a fascinating character of the French art market, founded his eponymous gallery in 1966. Over the years, he has exhibited works by many celebrated artists. His strong friendship with the well-known art dealer Léo Castelli gave Templon the opportunity to collaborate with and exhibit works by artists such as Andy Warhol, Jean-Michel Basquiat and Robert Rauschenberg. With more than 400 exhibitions under its belt, Galerie Daniel Templon continues to attract young trendy artists, including the poetic Chiharu Shiota or the astonishing Jonathan Meese. The gallery's two spaces are a stone's throw away from the Centre Georges Pompidou.
www.danieltemplon.com
Tel: +33 142721410
30 Rue Beaubourg, 75003
Yvon Lambert
Located in the shopping area of the Marais, Rue de Turenne, Yvon Lambert presents a refined and smart selection of established artists (Anselm Kiefer and Niele Toroni) and up-and coming stars (Loris Gréaud and Mircea Cantor). He opened his gallery the same year Daniel Templon did, but followed a different path, as he was more geared towards American Conceptual art (Sol Lewitt and Richard Long). Lambert opened a New York space but closed it down in 2011 after seven years of operation, focusing all his efforts in France where his reputed program is complemented by a high-quality bookstore and a museum in Avignon, which houses the Lambert collection. Currently closed for renovation, it is set to re-open in 2015.
www.yvon-lambert.com
Tel: +33 142710933,
108 Rue Vieille du Temple, 75003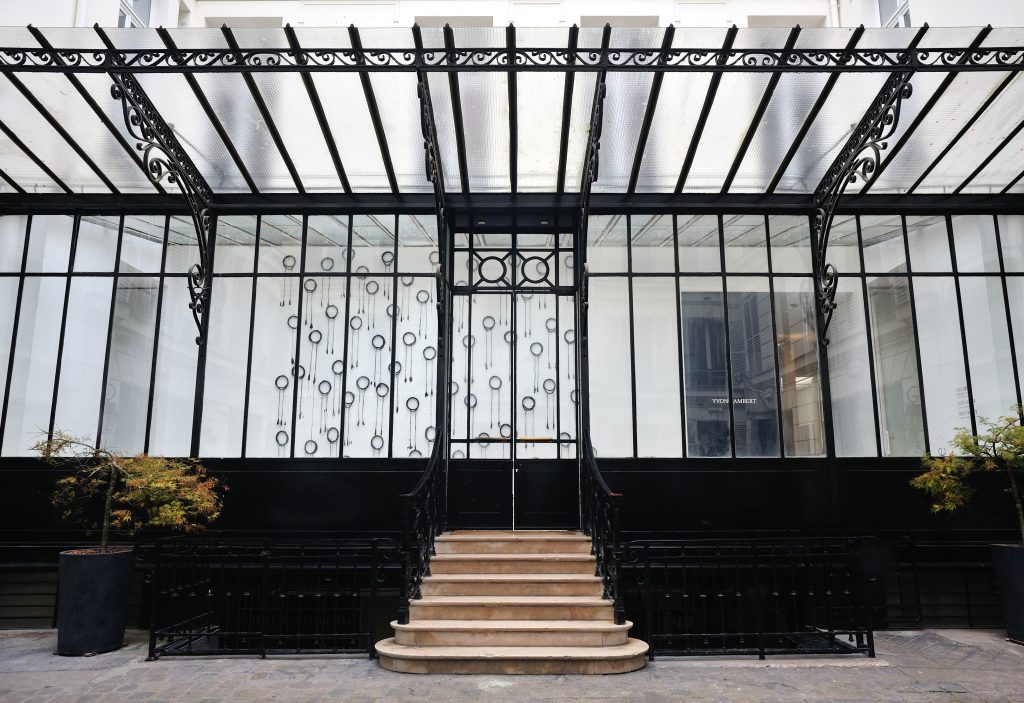 Galerie Balice Hertling
Since 2007, the space has been based in the trendy Belleville area of Paris. Galerie Balice Hertling is directed by passionate Parisians: Daniele Balice and Alexander Hertling. The gallery has also opened a space in New York's Hell's Kitchen district in order to be as close as possible to their artists and collectors. Jennifer Flay, artistic director of FIAC in Paris, calls the founders "taste makers"; indeed, they support French artists such as Neil Beloufa, who has recently garnered the attention of museums (Palais de Tokyo) and won a number of prizes (Le Meurice Prize and Audi Talents Awards). Bonus point: the green hills of the Buttes Chaumont are close by.
www.balicehertling.com
Tel: +33 140334726
47 rue Ramponeau, 75020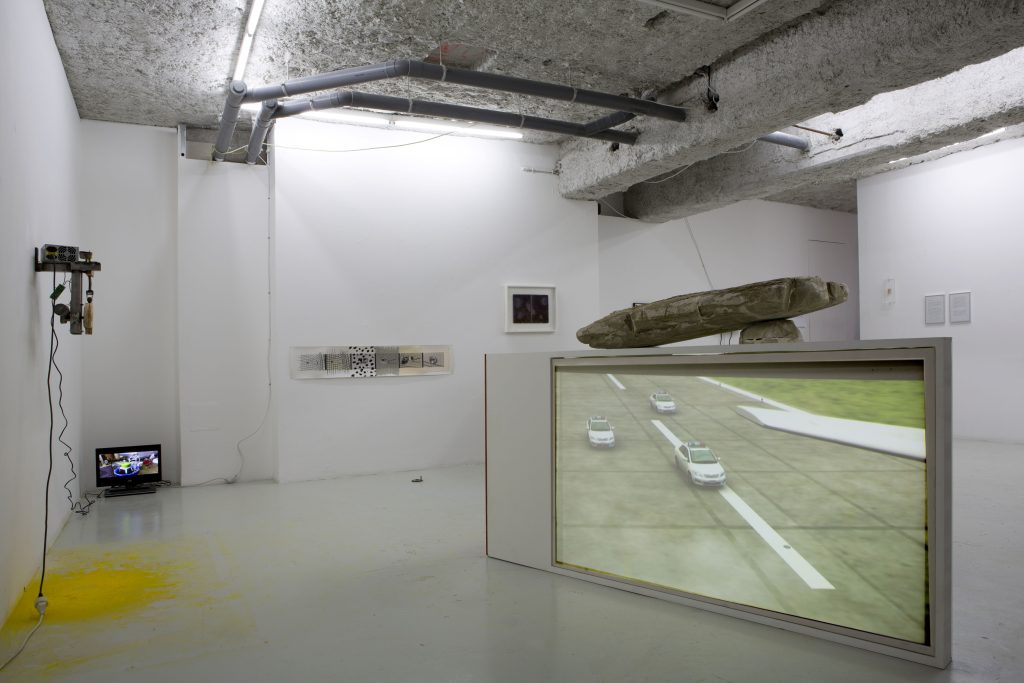 Pierre Huygue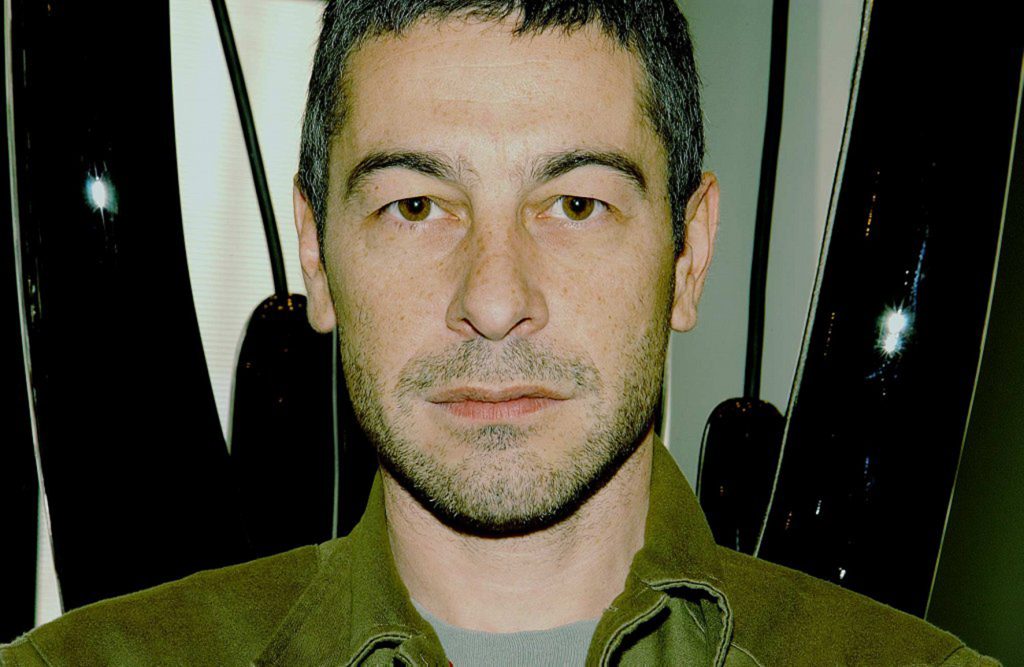 Born in Paris in 1962, Huygue studied in the prestigious French National School of the Decorative Arts. He is mostly known for his video works, which he uses to deploy an exhaustive imaginary world that gives "intensity to what already exists". Over the last few years, Huygue has been interested in 'world without humans' theories. Walking though his last show, bees, hermit crabs and other sea creatures move and live well beyond gallery closing hours. Fascinating to watch, his multidisciplinary practice offers a parallel universe where visitors are invited to take their time.
Claude Lévêque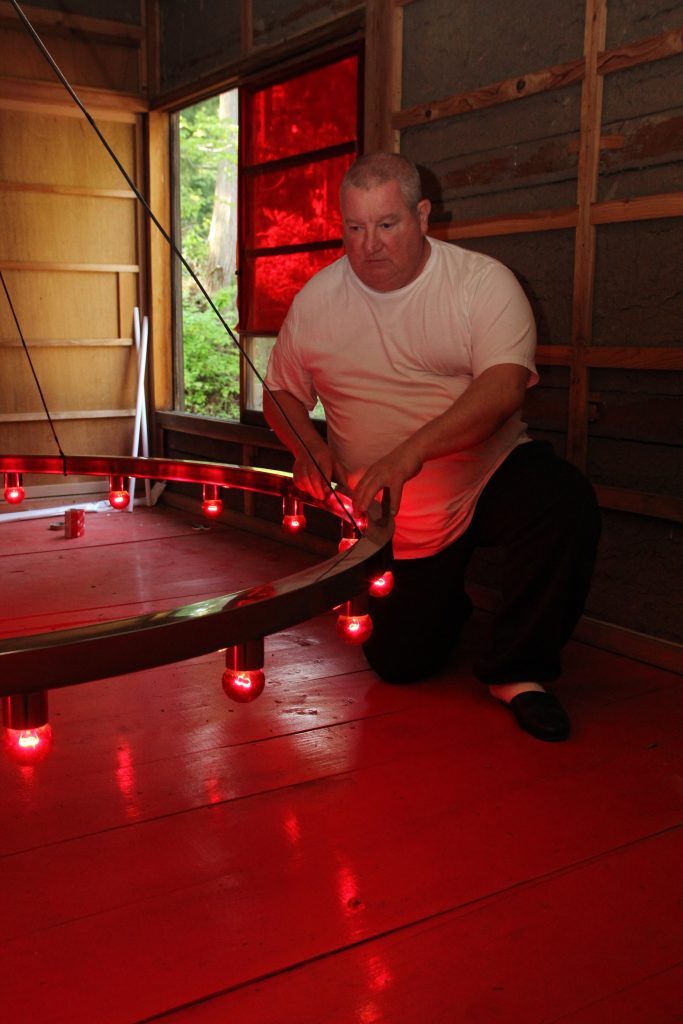 Claude Lévêque lives and works in the Parisian suburb of Montreuil. He creates neon light sculptures, in which he uses simple words such as larmes (tears), dansez (dance) or jouer (play). He also creates monumental works, such as those shown at the 2009 Venice Biennale where he represented France. Lévêque had created a huge installation using a steel cage, wind, sound, darkness, silk flags and other artefacts to create a specific walk through the sad side of the 20th century, its disasters and singular violence. He has exhibited his works at New York's PS1, Geneva MAMCO and the Paris Museum of Modern Art and is represented by kamel mennour.
Théo Mercier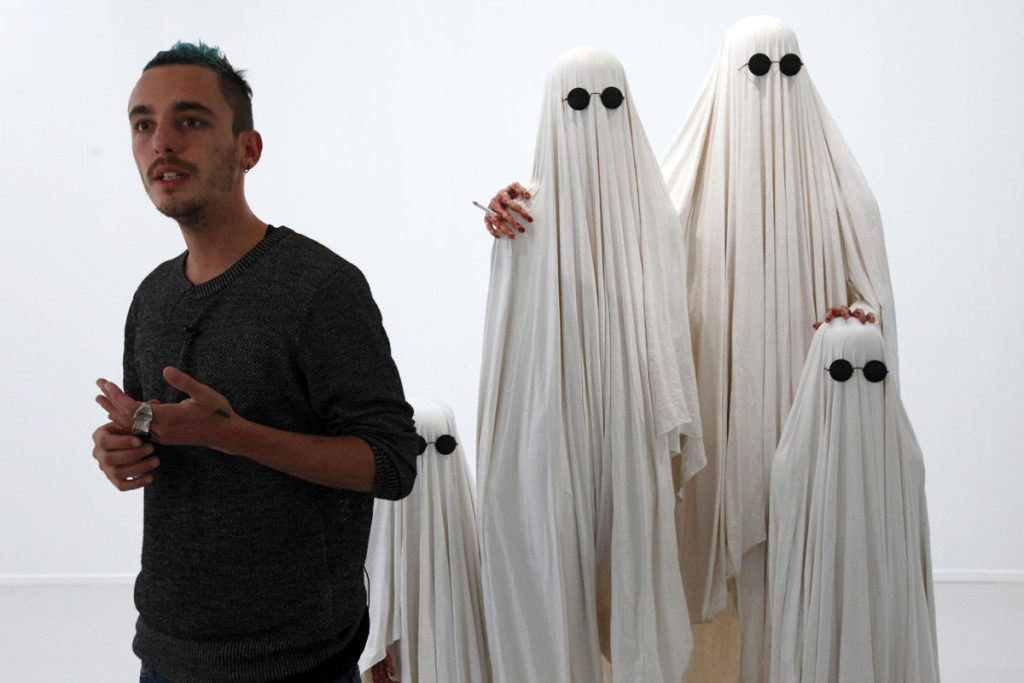 Born in 1984, the French artist studied at the French National School For Advanced Studies In Design. Upon entering one of his exhibitions, you will immediately understand what he is all about: organised mess (inspired by his father who collected a lot of objects), striking isolated sculptures, humour and derision. Don't be fooled: behind his visually attractive work, Mercier implicitly evokes a large range of topics: death, loneliness and sex, among others. He does not want to produce artworks about tragic matters; rather, as he says, he wants to "bring a free look on the most obscene or tragic things of our lives".
Matali Crasset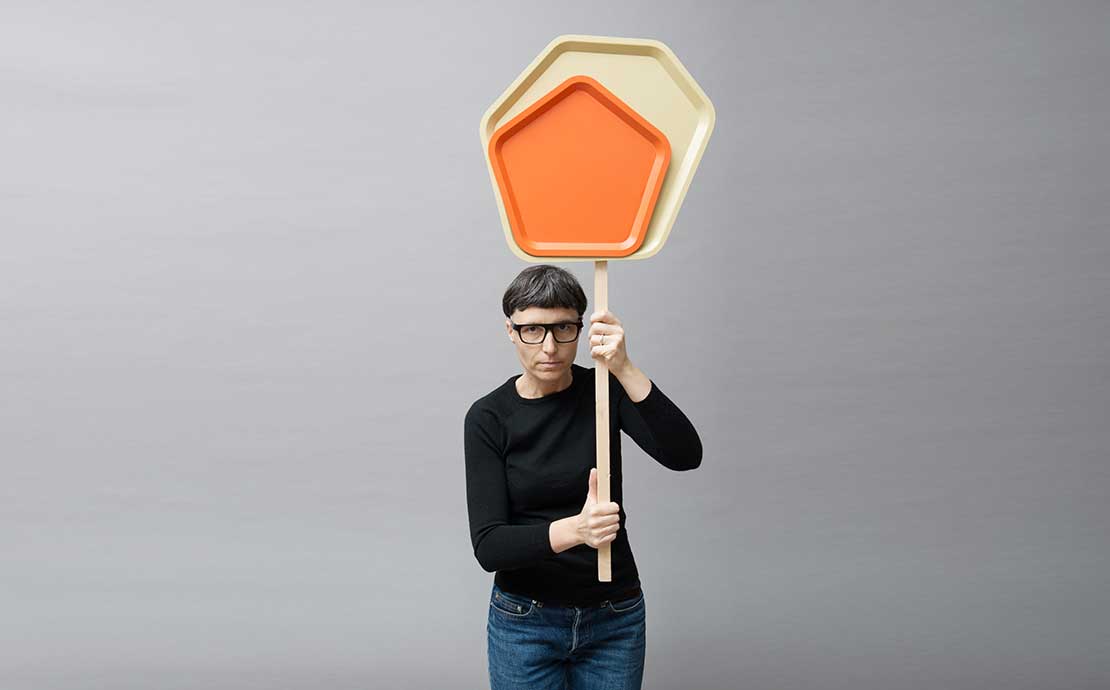 Born in 1965, French designer Matali Crasset studied at the French National School For Advanced Studies In Design until 1991. The same year, she won first prize in the Concours Louis Vuitton competition. "Modularity", "appropriation" and "flexibility" are key words in her practice, which lies at the intersection of industrial design (she creates furniture and objects) and art (she is represented by Thaddaeus Ropac). Crasset is also interested in cross-disciplinary thoughts: she mixes different fields such as handicraft, electronic music and fair trade to discover new creative areas. She worked with Philippe Starck in the 1990s before giving priority to her own career and creating Matali Crasset Productions in 1998. A few months later, she won the International Interior Designer of the Year prize at the British Interior Design Awards. Crasset's works are in the collections of prestigious museums such as the MoMA in New York and the Centre Georges Pompidou. If you are a fan of her work, you will be delighted to hear that she has collaborated with a Swedish furniture giant that we
all know…
What is your favorite neighborhood in Paris?
Belleville, it's where I live. It's a cosmopolitan and interesting place where Paris is still evolving.
Where do you eat?
Cyril Bordarier's Verre Vole restaurant – without a doubt! The wine list and the dishes are amazing. Apart from the unbeatable blood sausage and mashed potatoes, the menu changes every day. Vegetarians can also enjoy this place.
Where is the best place to stay?
The Hi Matic for a Ryokan (Japanese inn) feel in Paris.
What is a must-have item to live here?
A bicycle. Everything is close if you use one in this town. It's the most pleasant, and fastest, way to move around.
Where do you go to experience art and design?
Upper Belleville for the young galleries, such as Marcelle Alix and Crèvecoeur and the Marais for established galleries such as Thaddaeus Ropac.
What inspires you in Paris?
It is a living and breathing town and I am inspired by life.
Les Arts Décoratifs
Though you can find a design section at the Centre Pompidou, Les Art Décoratifs is a must-see if you want a glimpse into the evolution of design throughout the centuries. Collectors and industrialists wanting to show the connection between art and industry originally founded the museum in 1882. They wanted to highlight the bond between art, the functional and the beautiful. In a 5574-square-meter space, discover a step-by-step story through period rooms, from medieval heavy wood furniture to the latest design developments. The museum has also hosted surprising exhibitions such as The Art Of Automobile: The Masterpieces Of The Ralph Lauren Collection or Star Wars Toys. Les Art Décoratifs is also home to two other galleries: one dedicated to advertising and the other to fashion and textiles.
Les Arts Décoratifs is located in the Louvre's Marsan Pavilion, or the museum's Western wing.
www.lesartsdecoratifs.fr
Tel: +33 144555750,
107 Rue de Rivoli, 75001
Le Voltaire
Paris is home to many historical places and monuments – case in point, Le Voltaire. The famous French writer, after whom the establishment is named, died at this address, proudly owned by father and son Jacques and Antoine Picot. On the outside, the wood panel and green canopy is classical. Inside is French tradition at its best, where detail renders the restaurant distinctive. The attentive and dedicated service is a real pleasure and completes the culinary experience, which is a direct gateway into French cuisine: egg mayonnaise sandwiches, Parisian mushroom salads, turbot quenelles dumplings) and the classic French dessert, Tarte Tatin.
Tel: +33 142611749 27
Quai Voltaire, 75007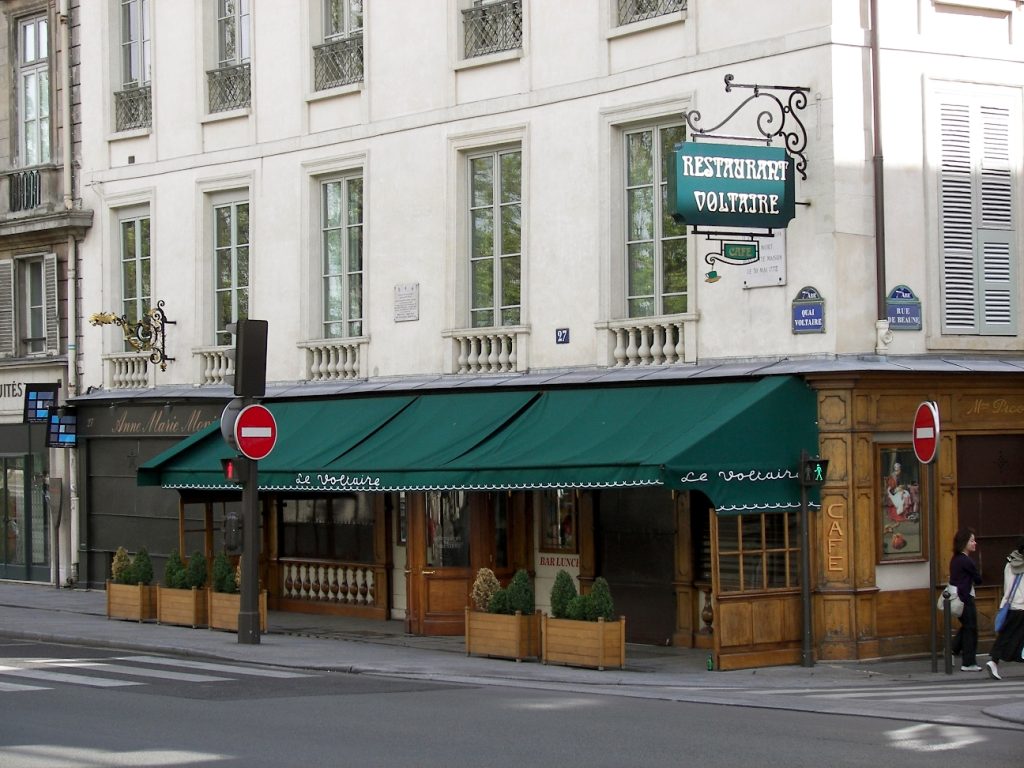 Restaurant de l'Hôtel Amour
For a break from the hustle and bustle of Paris, the restaurant of L'Hôtel Amour is a great option. Enjoy the comfort of the red couches in this vintage café for afternoon tea or dinner. A timeless space, the large patio is the cherry on top: dotted with red chairs, it is a great place to have a drink with some friends amidst a palm-tree-filled setting. A large and simple menu means you can nibble until closing time, around midnight.
www.hotelamourparis.fr
Tel: +33 148783180
8 Rue de Navarin, 75009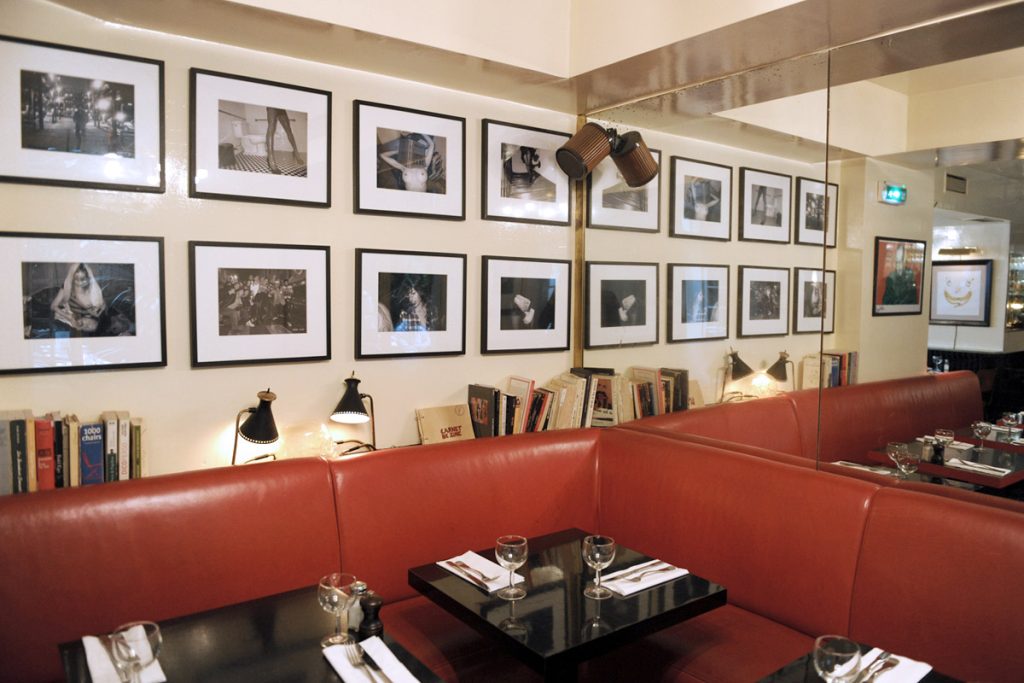 Derrière
Talk about double-entendres! Derrière means behind in French, but here's a little secret: the restaurant's owners are fans of wordplay because the expression le derrière can also refer to someone's buttocks. Stepping into Derrière feels like you have stepped into someone's home: it is decorated with couches, posters and even a table tennis table. To make the most of your visit, ask for the secret room…
www.derriere-resto.com
Tel: +33 144619195
69 Rue des Gravilliers, 75003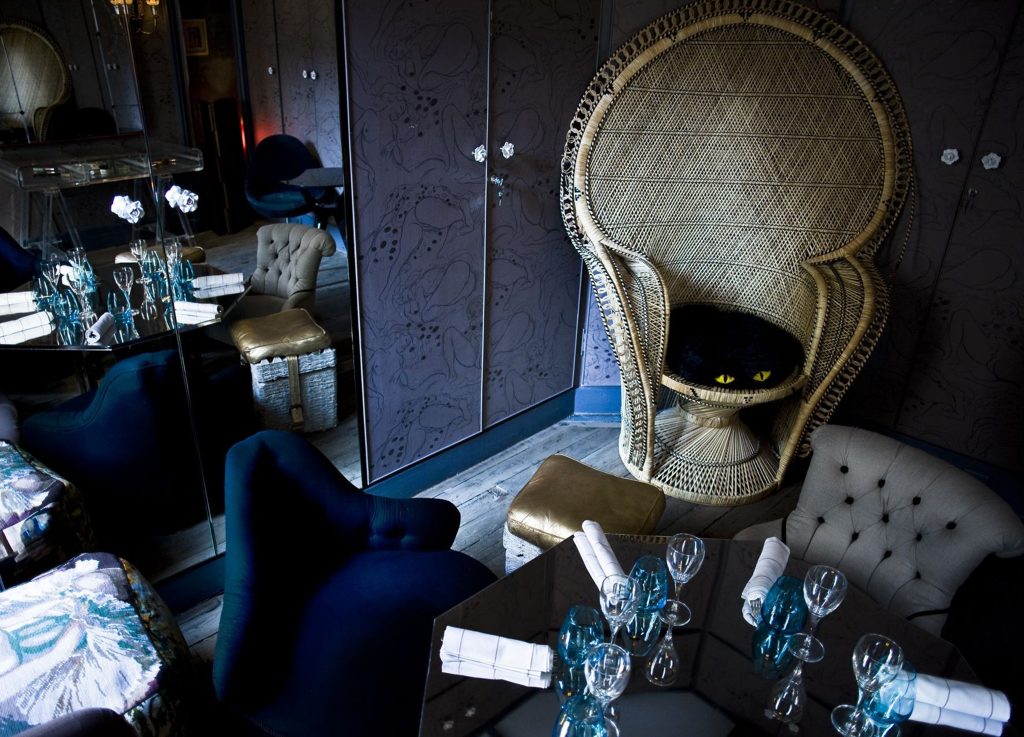 Aux Crus de Bourgogne
Aux Crus de Bourgogne is located near the famous Rue Montorgueil, one of the city's most typically Parisian streets. Mirror walls, white tablecloths, red velvet and French cuisine are du jour. The dishes are simple, but made with great taste and a true desire to respect the produce. Aux Crus de Bourgogne has all the elements to spend a relaxing evening in a subdued atmosphere. A family business since 1932, the restaurant features a serious background: André Malraux, the famous French Minister of Culture and novelist, was a regular.
Tel: +33 142334824,
3 Rue Bachaumont, 75002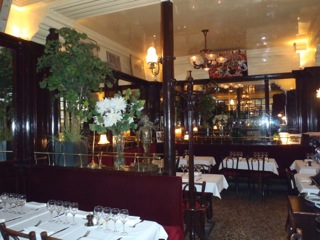 Le 123 Sébastopol
Though comfort enthusiasts will undoubtedly find all they seek at Le 123 Sébastopol, cinema lovers will find a new favorite spot too. The movie theme permeates the hotel: from the film roll look of the door handles to the reception desk that takes you back to the 1950s. Each floor references celebrities of French cinema, such as director Claude Lelouch, actors Jean-Paul Belmondo and Elsa Zylberstein and film music composer Ennio Morricone. The Zylberstein rooms are soft and feminine, with pastel, grey and pink colours. The Belmondo rooms on the last floor offer a gorgeous view, red velvet cushions embroidered with a Palme d'or and boxing gloves – a tribute to the actor's beginnings as a boxer. Meet Mei Ho the barmaid mixologist under the the hotel bar's glass ceiling and sample a Kill Bill, a Le Parfum or a Black Swan – or ask her for a tailor-made drink.
Le 123 Sébastopol houses a film projection room named after producer and director Gérard Oury
www.le123sebastopol.com
Tel: +33 140396123
123 Boulevard Sébastopol, 75002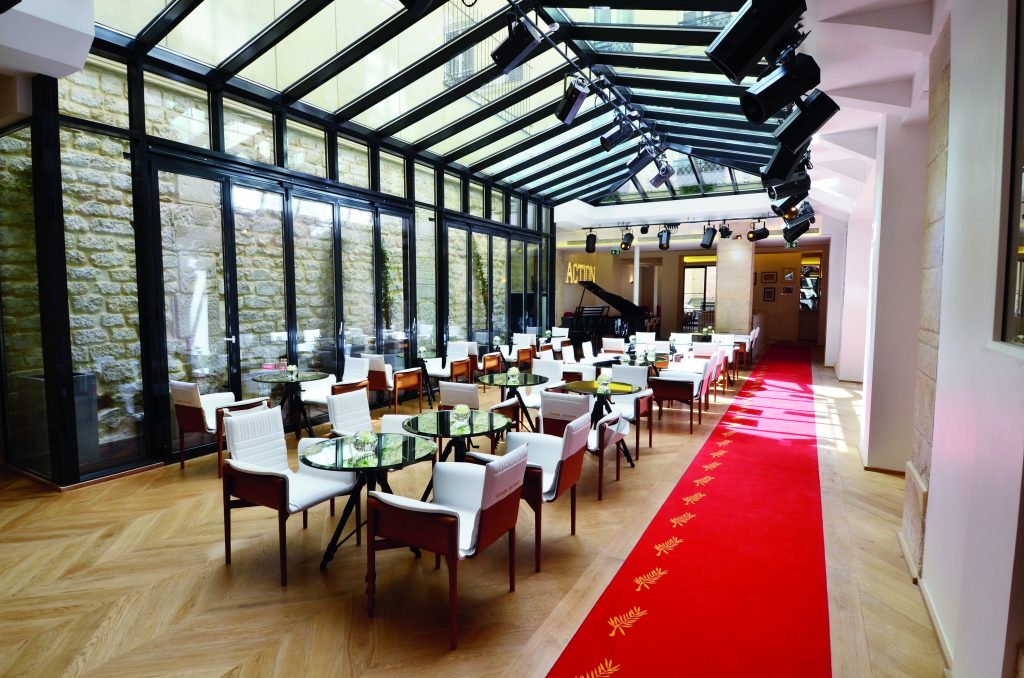 Le Félicien
At the crossroads of fashion and design, this hotel is thought through down to the very last detail by celebrated French designer Olivier Lapidus. Amongst other things, he created the furniture and lighting and asked artists and craftsmen to help beautify the building with their creations. The sleek and welcoming atmosphere at Le Félicien will allow you to rest in a peaceful environment. Located a few minutes away from the Trocadéro, the Bois de Boulogne and the Eiffel Tower, the hotel is situated in one of Paris's most prestigious and wealthy districts, the 16th arrondissement.
www.hotelfelicienparis.com
Tel: +33 155740000
21 Rue Félicien David, 75016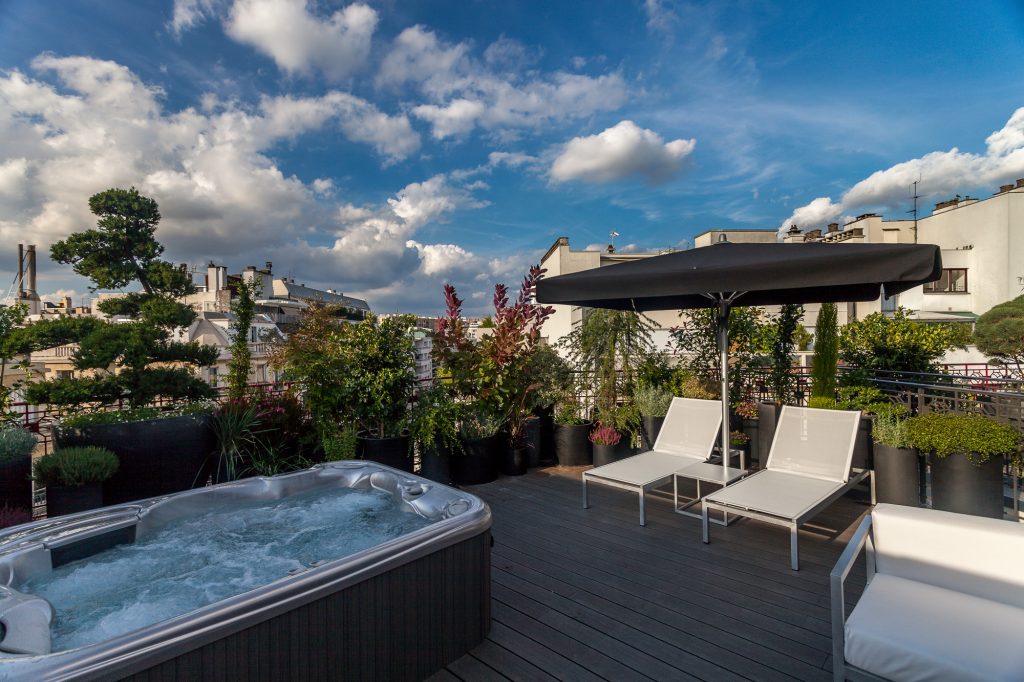 Le Paradis
If you are exhausted after a long day of touristic activities in the French capital, this little hotel will live up to its name. Once you have pushed open the doors of Le Paradis, you will appreciate the muted retro decor. In the rooms, the harmony of the decoration and the refinement of the fabrics will complete the soothing experience. Located near the Grand Boulevards, the city's shopping epicentre, Le Paradis is a good spot to discover Parisian nightlife.
www.hotelparadisparis.com
Tel: +33 145230822
41 Rue des Petites Écuries, 75010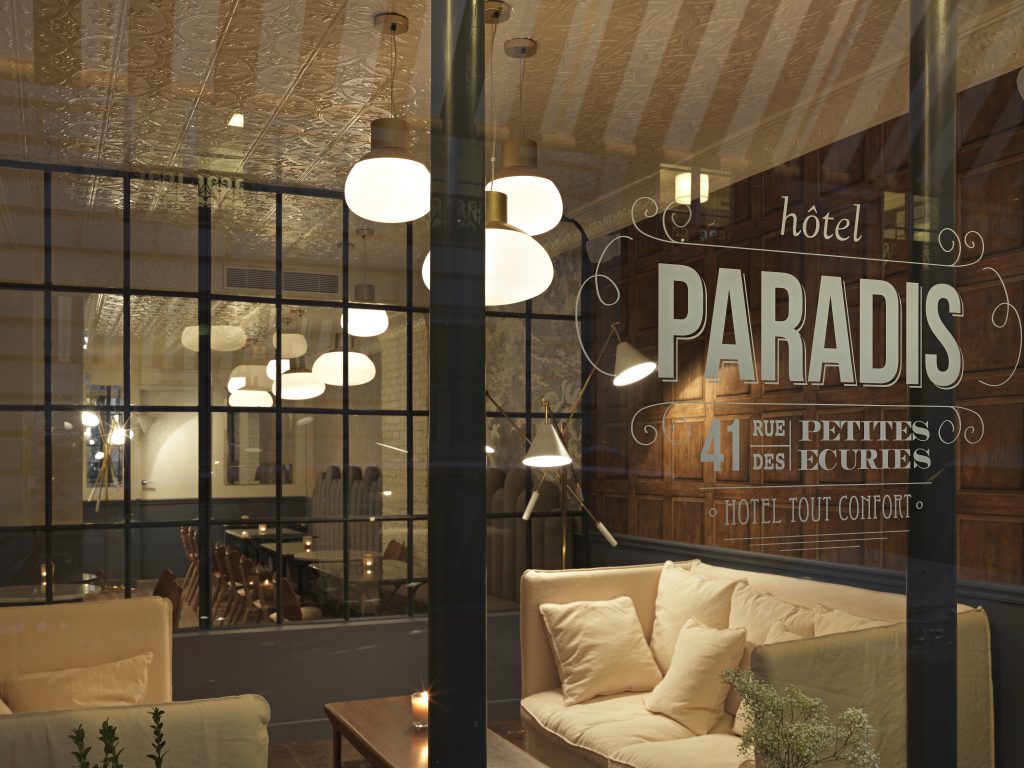 La Mademoiselle
You will immediately be struck by the elegance of La Mademoiselle. The interior decorators, Carole Picard and Virginie Briset, spared no details. Everything is refined and delicate, from the choices of fabric to the colour palette. Located between Paris's two main train stations, it is an easy place from where to discover the city, by metro or by foot – if you manage to leave this peaceful pied-à-terre that is! When the sun is shining, take a seat at the quiet patio where breakfast can take on a whole new dimension.
www.hotel-mademoiselle-paris.com
Tel: +33 142463300
7 Rue des Petits Hôtels, 75010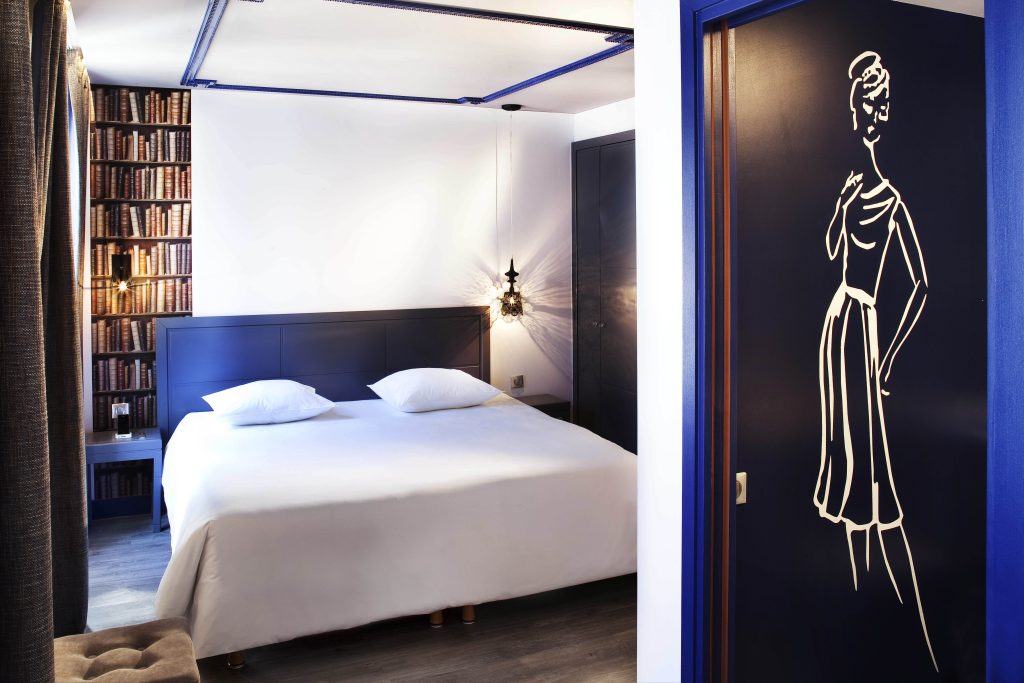 PARIS- FRANCE
The travel guide for exploring the
ecstatic beauty of PARIS.