National Museum of Brazil
The National Museum of Brazil was the first scientific institution in the country and is the largest museum of natural history and anthropology in Latin America. The 200-yearold building in which the museum is located suffers from some structural problems, yet still enchants visitors thanks to a stunning interior showcasing the country's rich national heritage. The building was formerly the residential palace of Dom João VI, the King of Portugal, and Dom Pedro I and II, rulers of the Empire of Brazil. Walking around this museum allows you to dive into the history and memory of this important period in Brazilian history.
www.museunacional.ufrj.br
Tel: +55 21 39386900
Quinta da Boa Vista, São Cristovã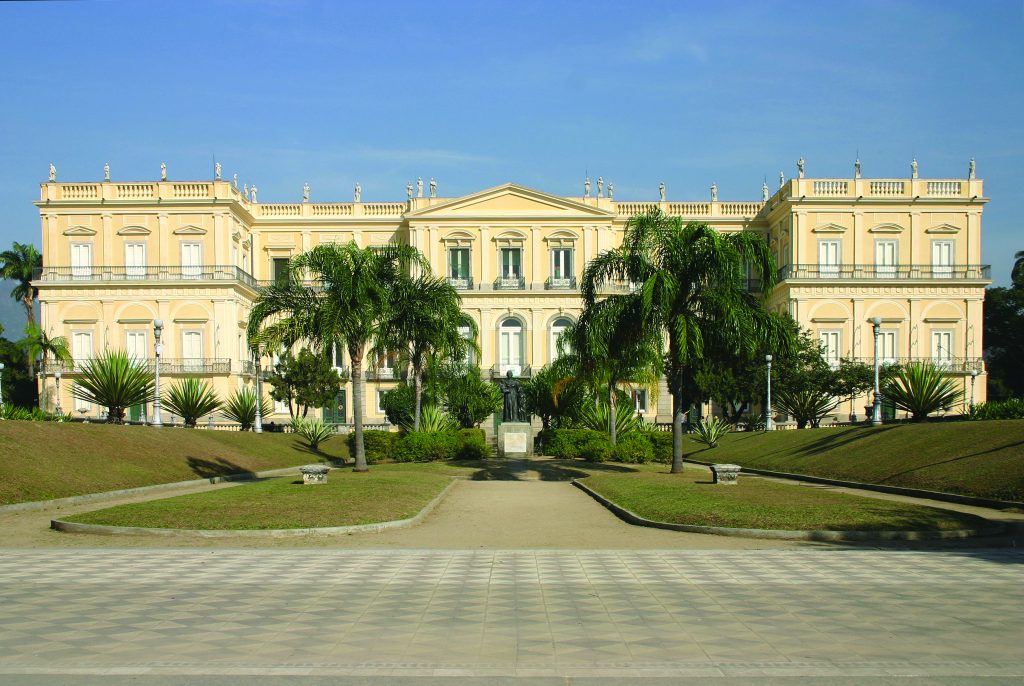 Museu Nacional de Belas Artes (National Museum of Fine Art)
This museum is one of the most important art institutions in Brazil, as it holds the most influential collection of 19thcentury Brazilian art in the country. Here you will find the classics, such as the historical artworks of Victor Meirelles and Pedro Americo. In addition to its permanent collection, the museum regularly organises special exhibitions. While visiting the Museu Nacional you must not miss the recently re-opened Brazilian Art Gallery from the 19th century, which is the oldest art gallery with a permanent collection in Rio de Janeiro. It is here that a superb collection of important and historically relevant Brazilian art is kept.
www.mnba.gov.br
Tel: +55 21 22198474
199 Rio Branco Avenue, Center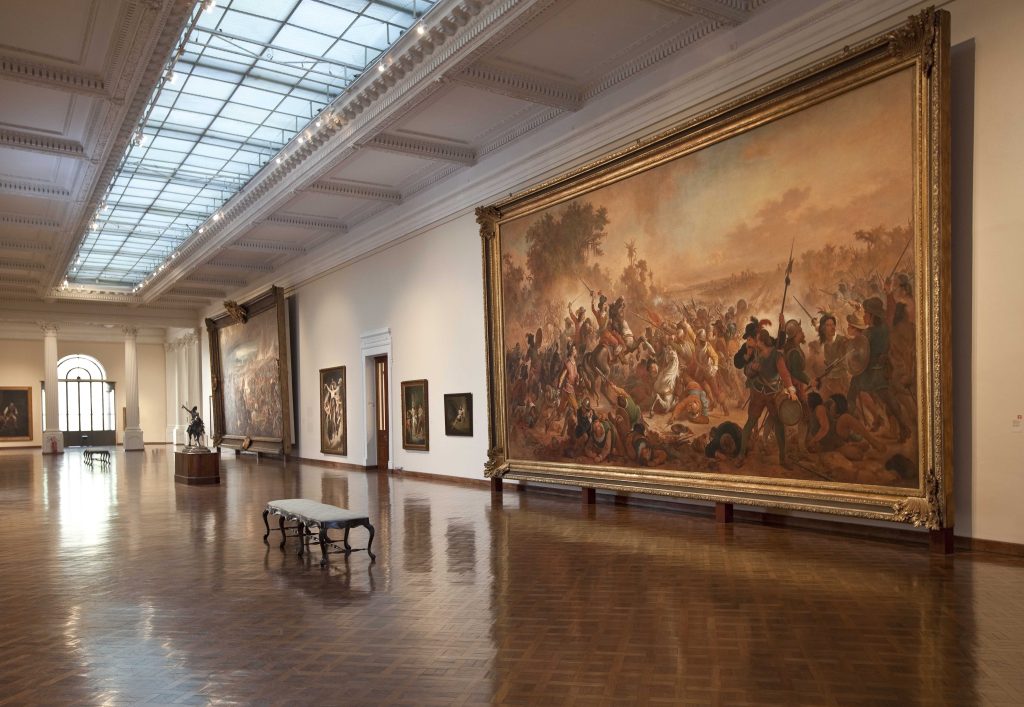 Museu de Arte Contemporânea (Museum of Contemporary Art of Niterói)
This exquisite institution was built by the Modernist Brazilian architect Oscar Niemeyer, considered a key figure in the architectural scene of the country. It is a cultural experience simply to appreciate this iconic building and inside you will find a large collection of artworks from influential Brazilian post-Modern and Contemporary artists such as Cildo Meireles and Hélio Oiticia. A visit to this museum will certainly be an education in Brazilian art. In addition, the building itself creates important aesthetic dialogues with the city around it.
www.macniteroi.com.br
Tel: +55 21 26202400
Mirante da Boa Viagem, Niterói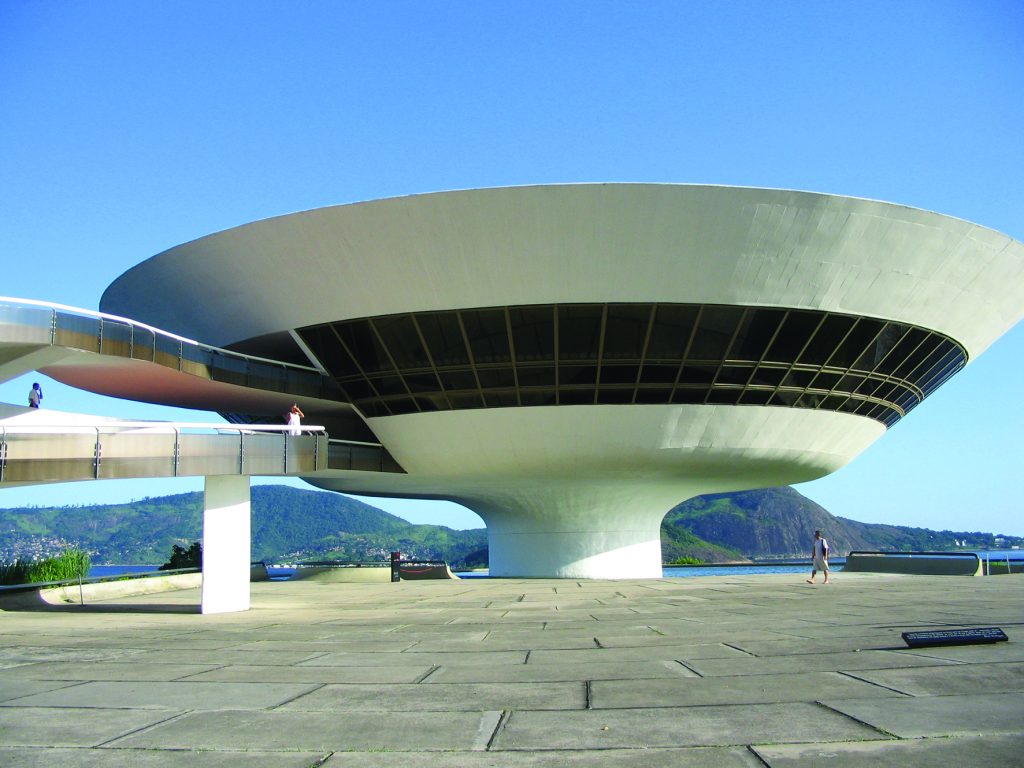 National History Museum
Founded in 1922, this museum possesses a collection of over 348,000 items, all related to Brazilian history during the period of colonisation. In addition to its vast permanent collection, curated in engaging and thought-provoking displays, the museum also organises regular special exhibitions. Furthermore, the architectural complex in which the museum is located used to be the Santiago Fort, and is strategically placed in an area to best defend the city.
www.museuhistoriconacional.com.br
Tel: +55 21 32990324
Mal Âncora Square, Centre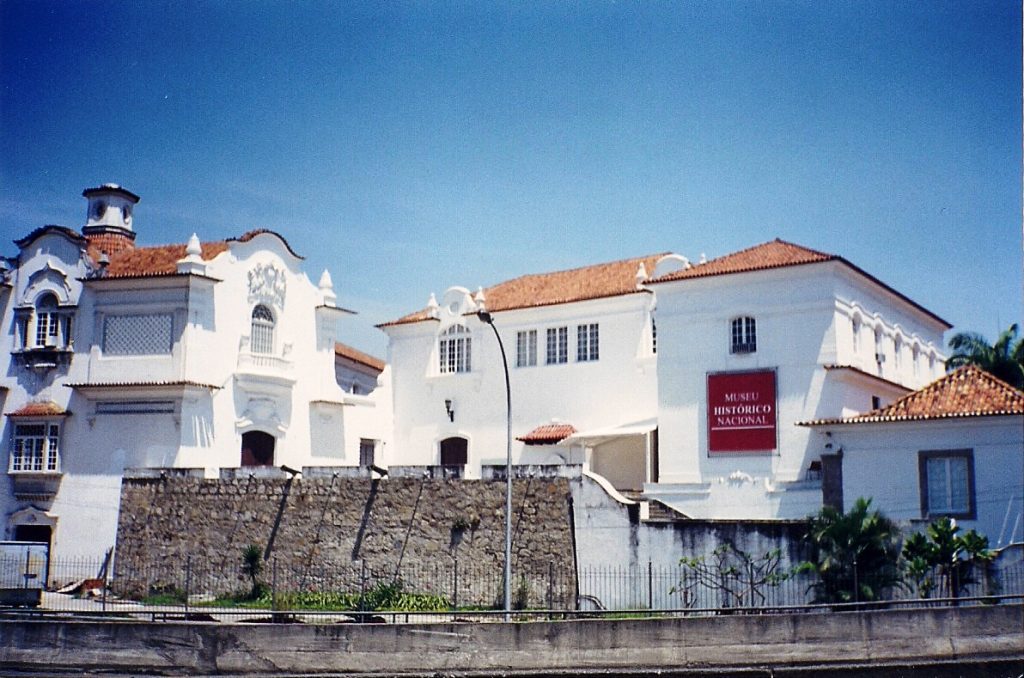 Museum of Art of Rio
The Museum of Art of Rio was founded in March 2013, and has already garnered accolades, receiving an award for Best Architecture from the Architizer A + Awards. Here, the concept is to organise cultural actions to reflect the history of the city, specially through a more socially-concerned lens. A visit to the Museum of Art might challenge your understanding of Rio by connecting you more with the everyday life of its residents, presented through exhibitions of various media, showcasing symbolic lives and providing a unique social insight into this exciting and contradictory society.
www.museudeartedorio.org.br
Tel: +55 21 30312741
5 Mauá Square, Centre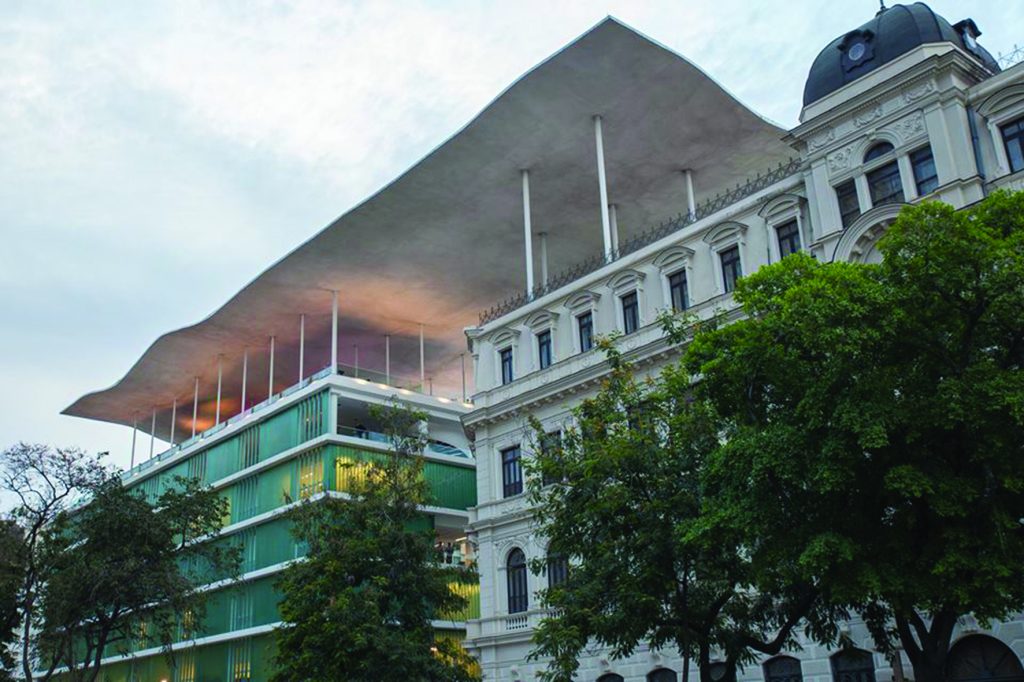 Museum of Modern Art Rio
The Museum of Modern Art Rio, or MAM Rio, began in the Boavista Bank building in 1948 and remains one of the most important cultural institutions in Brazil. In 1967 the museum moved into a structure of stunning Modernist architecture designed by Affonso Eduardo Reidy with an equally as impressive Modernist-style gardens and held its inaugural exhibition with works by Lasar Segall. Since its inception, MAM has been a leader in artistic experimentation in Brazil, presenting movements and artists such as the Neoconcretists, whose practice was largely supported by the museum. MAM features exhibitions, a theatre, an art school and hosts several external activities.
www.mamrio.org.br
Tel: +55 21 22404944
85 Inf-d Av Henrique, Flamengo Park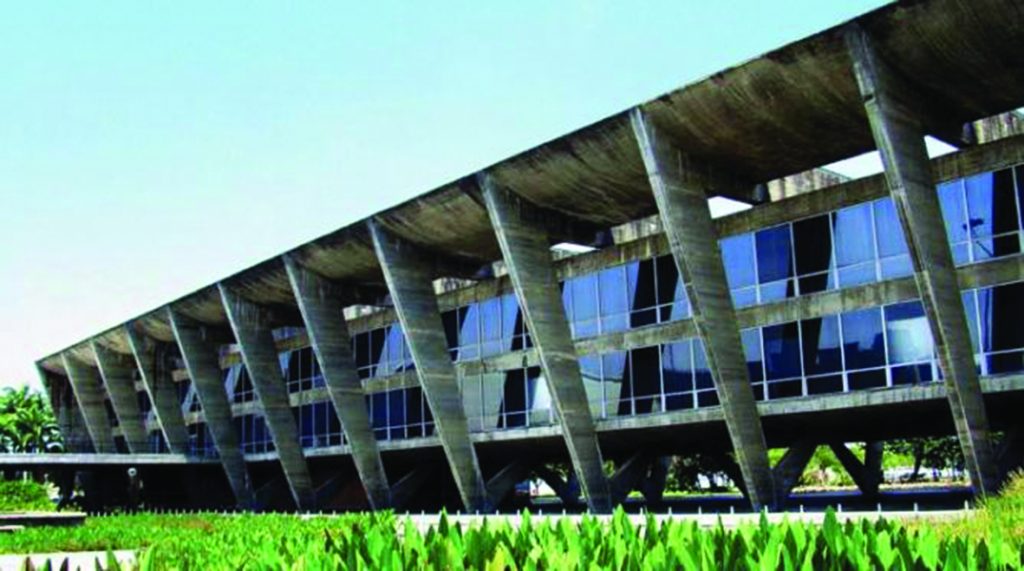 Galeria Múl.ti.plo Espaço Arte
A gallery with a different purpose, Galeria Múl.ti.plo Espaço Arte aims to present the very best work by celebrated artists as well as providing a platform for new talent. However, it does this with a twist, celebrating multiple formats, from the more traditional media of drawing, painting and sculpture to encouraging special projects. Múl.ti.plo Espaço Arte is a gallery with a very specific methodology, and that is precisely what makes it so special.
www.multiploespacoarte.com.br/galeria
Tel: +55 21 2249 8284
417 Dias Ferreira Street, Leblo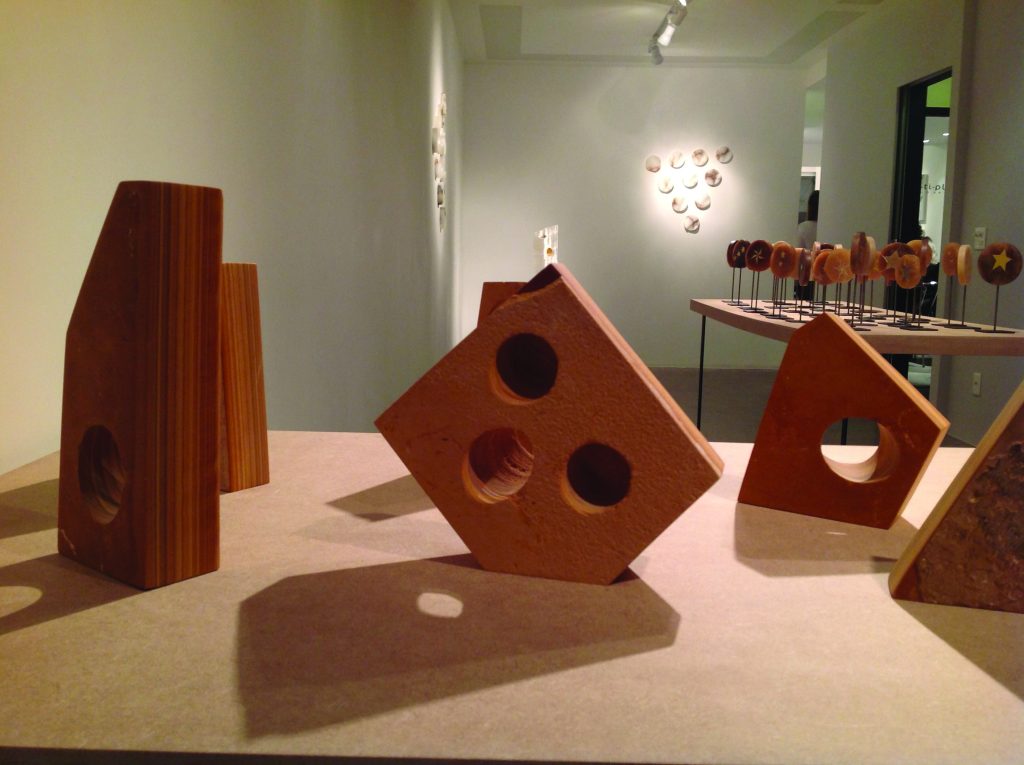 Galeria Lurix
Galeria Lurix's main curatorial focus is Geometric Abstraction and its interpretations, as developed by Contemporary artists. This does not mean the gallery's roster is limited to national artists — it also includes international names. Lurix has organised important exhibitions with influential Avant-garde artists such as Helio Oiticica and Lygia Pape. Today the gallery represents artists whose works have been acquired by institutions such as MoMA (New York), the Tate (UK) and the Centre Pompidou (France).
www.lurixs.com
Tel: +55 21 25414935
77 Paulo Barreto Street, Botafogo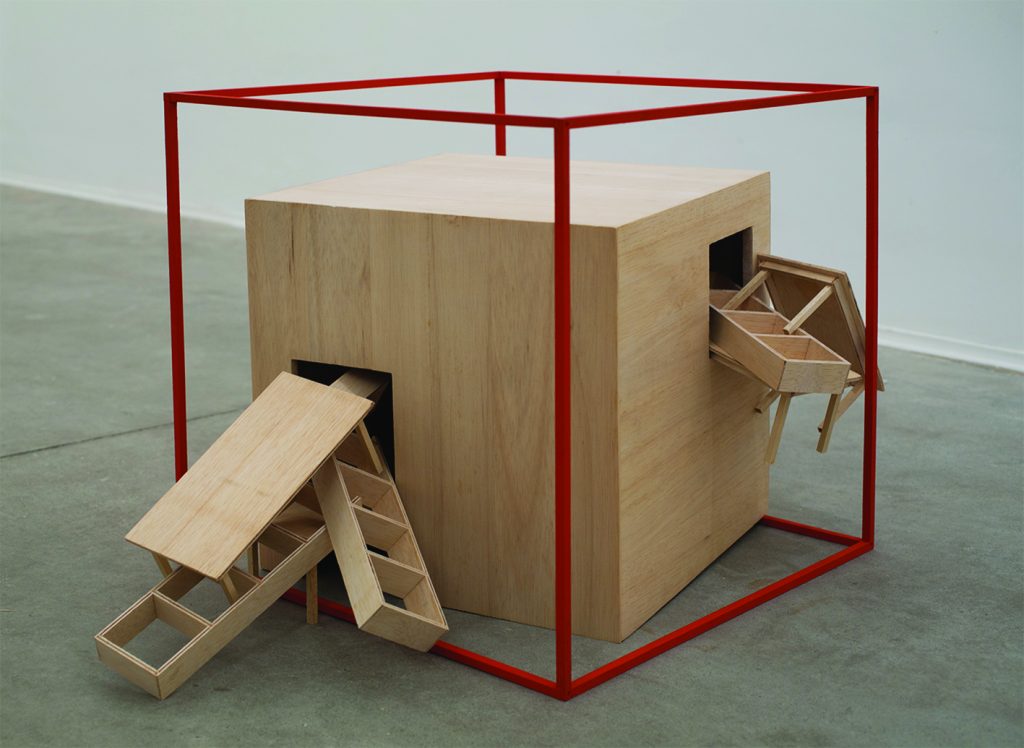 Galeria Anita Schwartz
With 25 years under her belt on the Brazilian arts scene, Anita Schwartz decided to open her own gallery in Rio de Janeiro in 1998. The gallery mainly represents Brazilian artists, and, as such, has an extensive and impressive Contemporary art collection. The gallery interior is expansive, designed to provide the space necessary to display major works of art. The gallery is located in the Gávea neighbourhood, in the south of the city, one of Rio's most exclusive neighbourhoods.
www.anitaschwartz.com.br
Tel: +55 21 2274 3873
30 José Roberto Macedo Soares Street, Gávea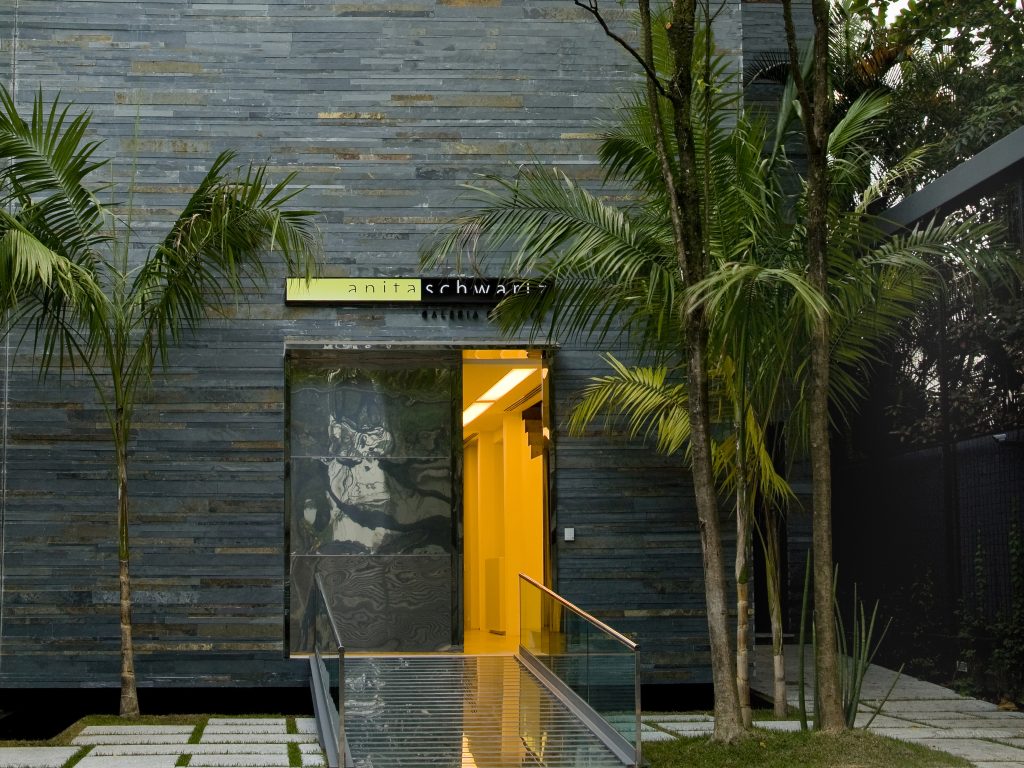 Galeria A Gentil Carioca
This buzzing art gallery has such an informal approach, it is no surprise that it is considered one of the best-loved galleries in Rio de Janeiro today. According to its founders, the gallery "is a place where artistic or political contexts can be realised in many ways" and "a place of concentration and broadcasting for different arts and thoughts." No small wonder, as one of its founders is the internationally acclaimed artist Ernesto Neto (see page 10).
http://agentilcarioca.com.br/en
Tel: +55 21 22221651
11 Gonçalves Lédo Street, Center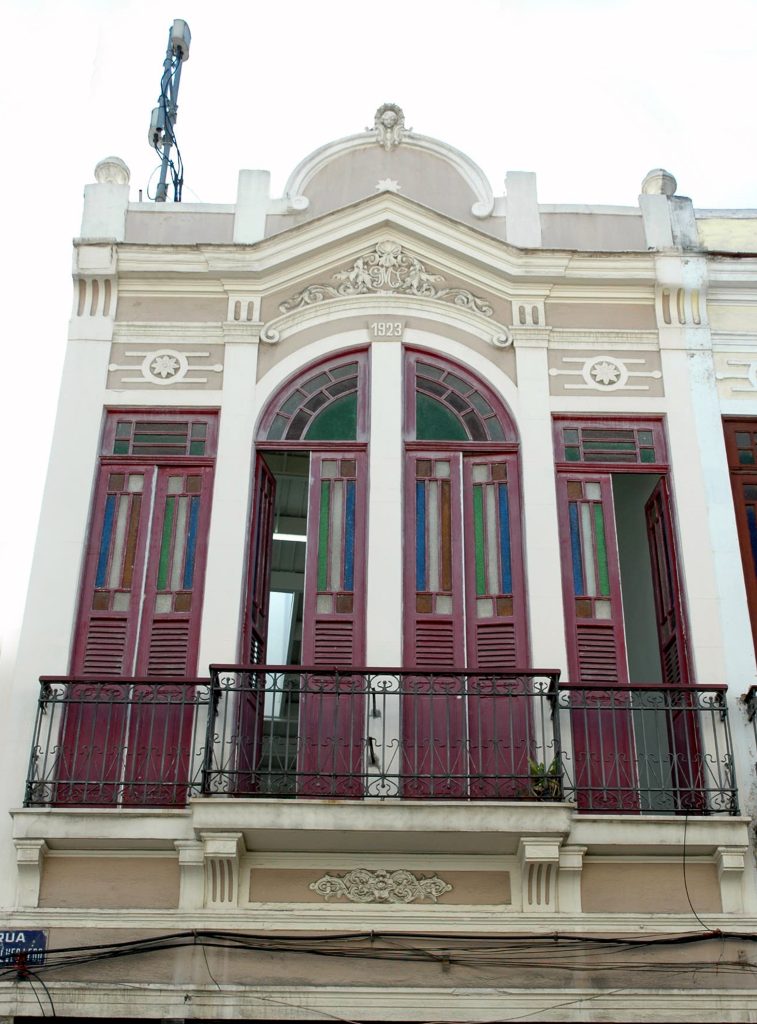 Galeria Nara Roesler
Galeria Nara Roesler, although originally from São Paulo (founded there in 1989), has been an important presence on the contemporary art scene of Rio de Janeiro since 2014. The gallery represents artists such as Vik Muniz, one of the most internationally recognised Brazilian Contemporary artists today. The gallery is located in the Ipanema neighbourhood, a traditional active part of the city. Recently, in order to expand its international activities, the gallery also acquired a space in New York.
www.nararoesler.com.br
Tel: +55 21 35910052
241 Redentor Street, Ipanema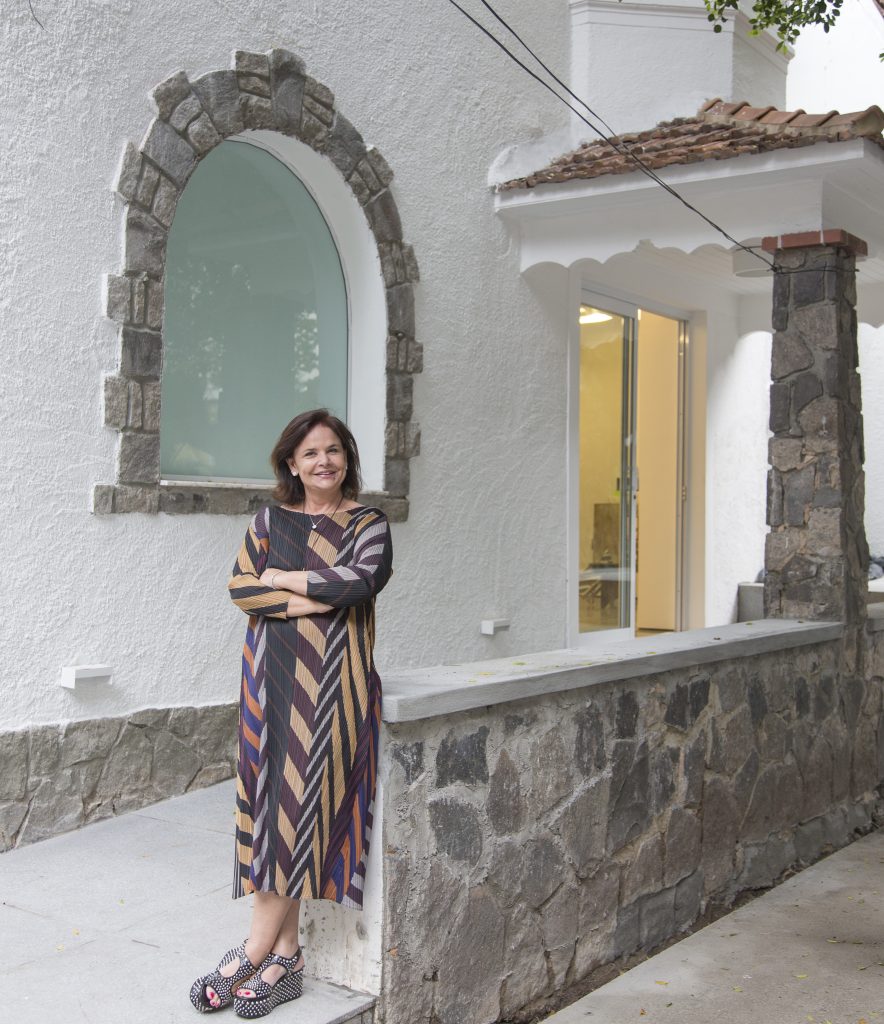 Galeria Silvia Cintra + Box4 Gallery
For over two decades the Galeria Silvia Cintra has been championing Brazilian artists. Today it is recognised as one of the most important galleries in the country, and is a major arts hub in Rio de Janeiro. It has represented influential Brazilian artists such as Amílcar de Castro and Nelson Leirner, among others. As of 2010, the gallery expanded to join up with Box4 Gallery (founded by Silvia Cintra's daughter), which seeks to work with emerging artists. This partnership has fostered a creative and collaborative dialogue between established and upcoming talent.
www.silviacintra.com.br
Tel: +55 21 25210426
104 Acácias Street , Gávea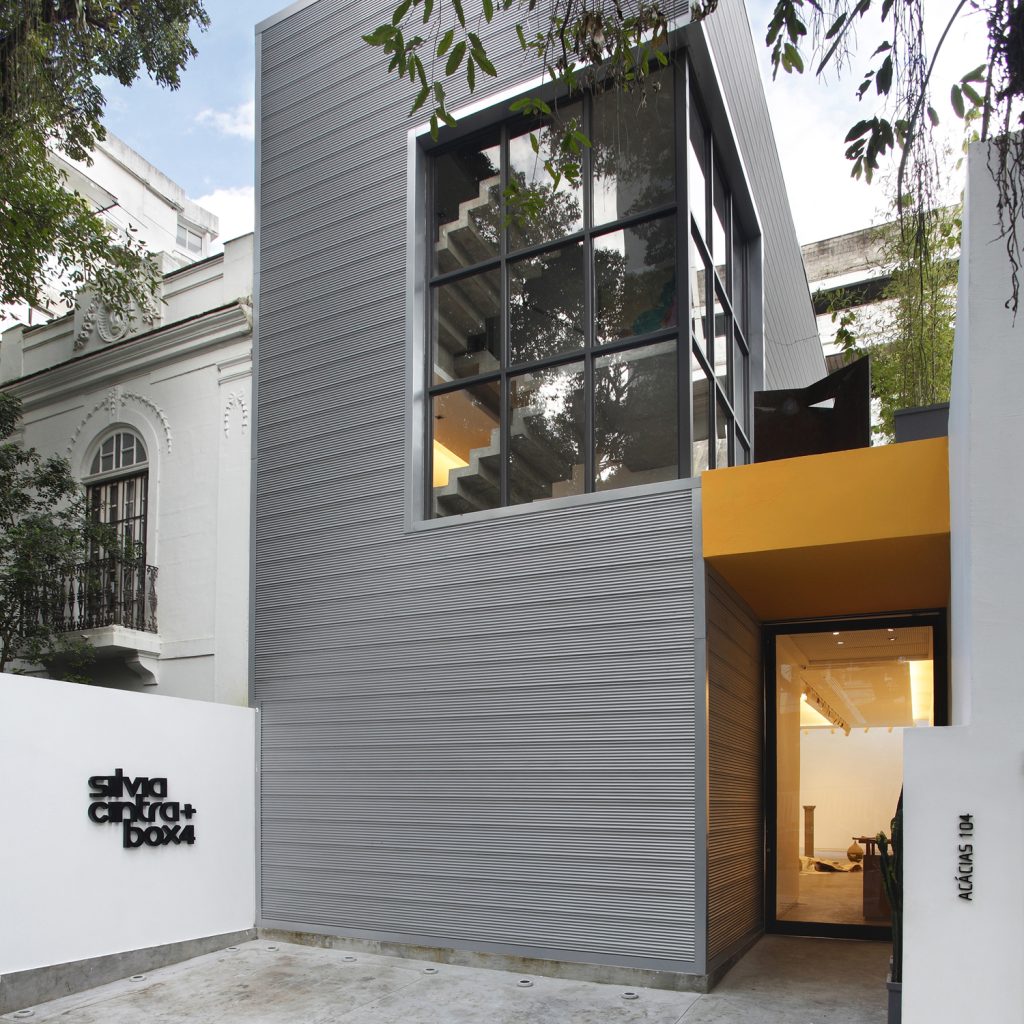 Brigida Baltar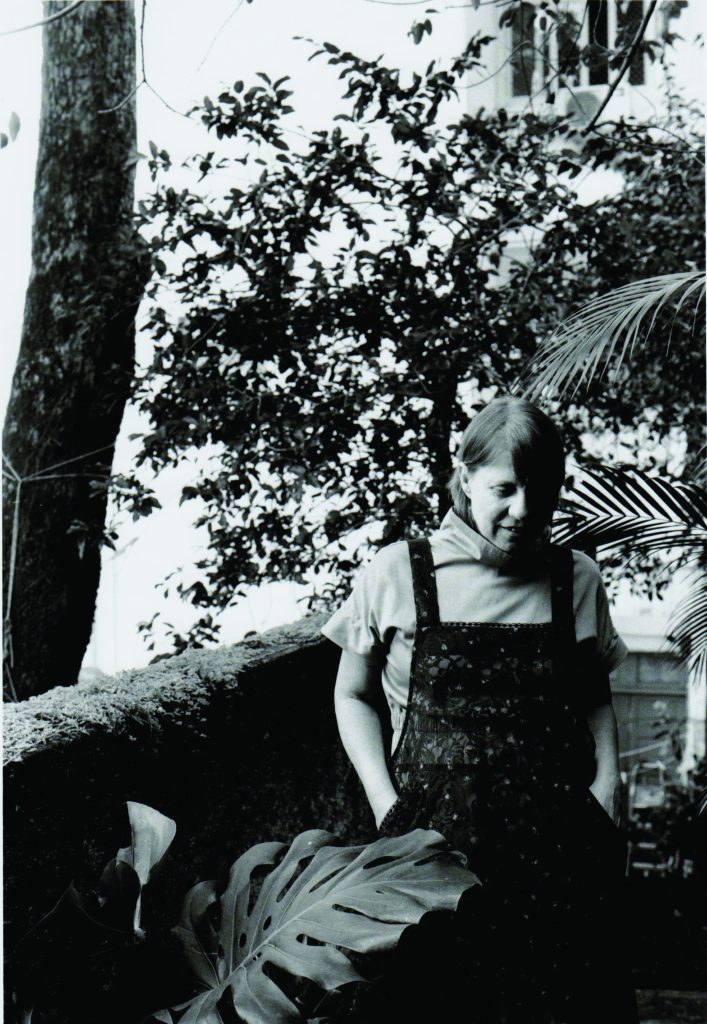 Brigida Baltar is a multimedia artist born in Rio de Janeiro, where she still lives and works. Her work has an auto-ethnographic approach, as it is mostly a reflection of her own actions, which she captures using photography and video. The domestic feminine universe is also one of the main subjects she explores, using her own objects as the artistic elements of her piece.
Ernesto Neto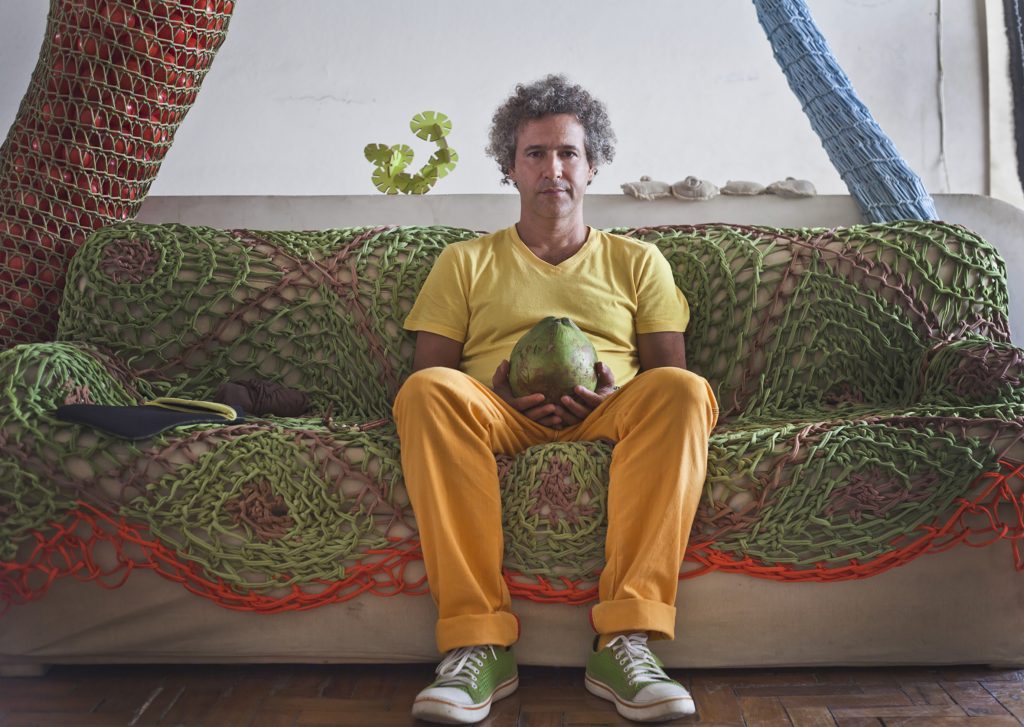 Internationally-renowned artist Ernesto Neto was born in Rio de Janeiro and is best known for his large, interactive and welcoming installations composed of surreal structures made mainly out of fabric. Neto seeks to make the spectator feel a part of his work, creating sculptural pieces that allow one to touch, walk through and fully experience each art piece. This physical interaction is an integral aspect to Neto's poetic oeuvre.
Laura Lima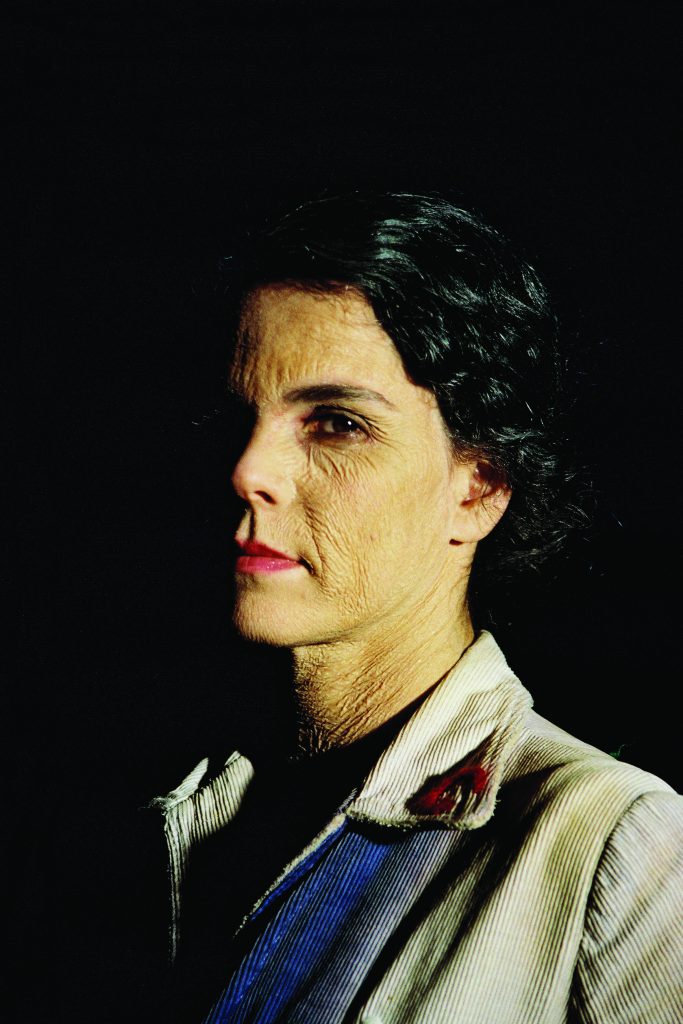 Laura Lima was born in Minas Gerais, but lives and works in Rio. She is well known for working with living things, and for bringing animals to unexpected spaces. However, her more recent works really reveal her fascination with the body, human behaviour and social relations. Lima is also one of the founders of the A Gentil Carioca Gallery (see page 7).
Claudia Bakker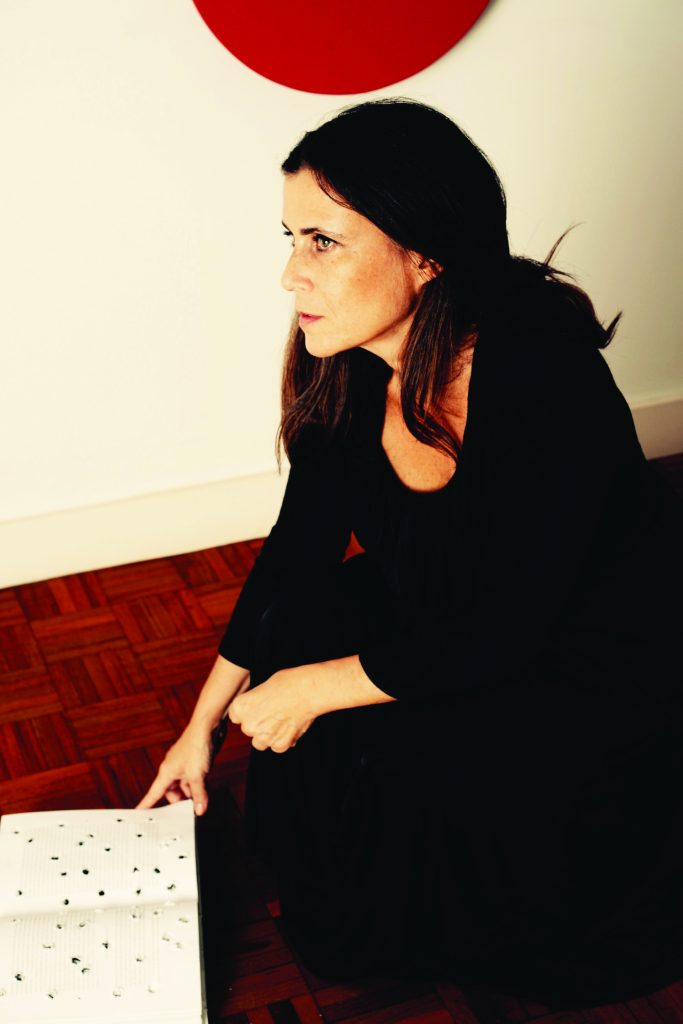 Rio de Janeiro native Claudia Bakker cites as one of her main influences the experience of living with the influential Brazilian multimedia artist Lygia Pape, who was a great promoter of her art. Bakker's artistic practice and research revolves mainly around concepts of Land Art. She explores sensory experiences in nature and it is here that she finds the artistic elements of her practice.
Alice Miceli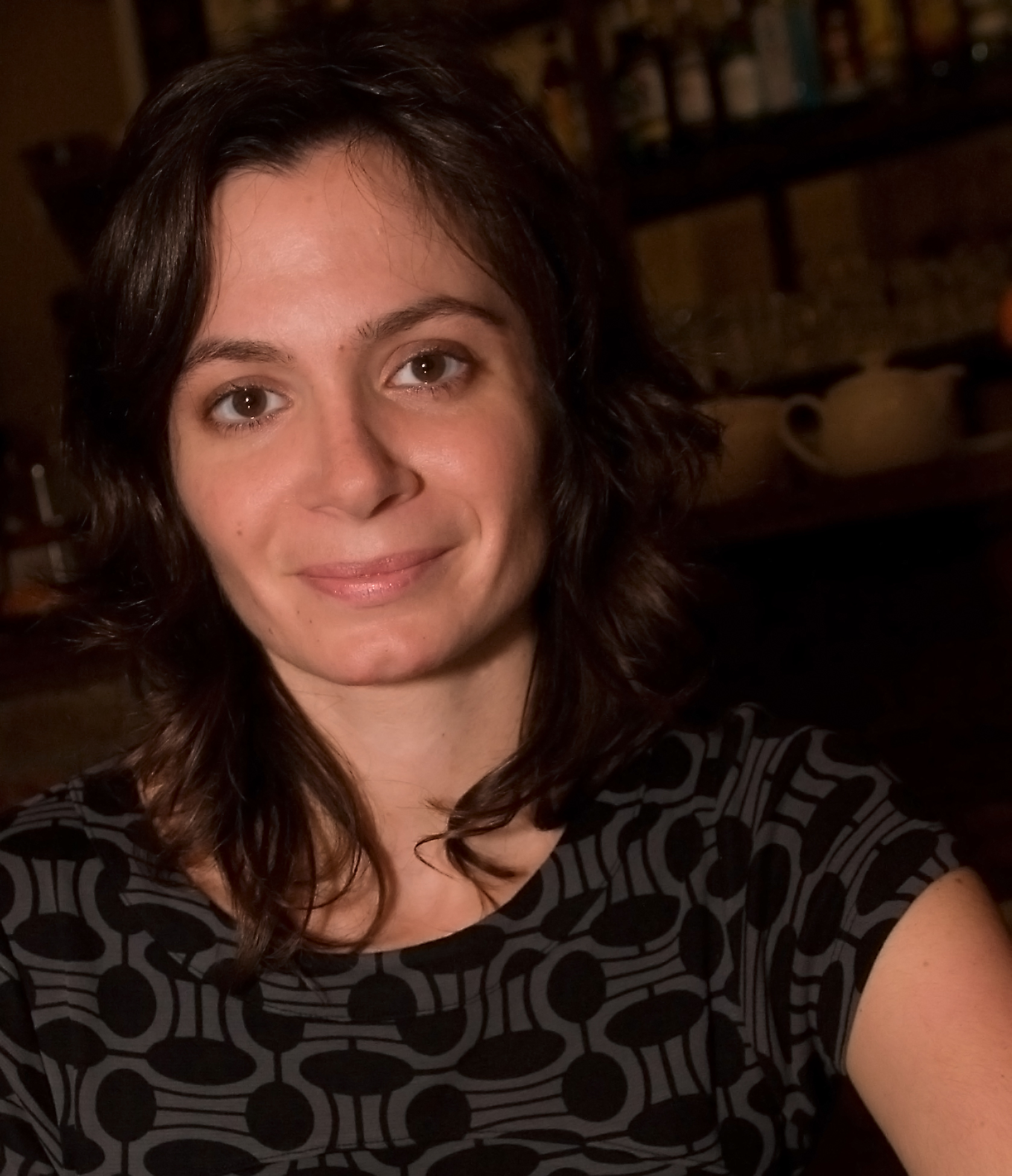 Born in Rio de Janeiro, Alice Miceli works mainly with video and photography as her medium of choice through which to conduct her investigative research, which address socio-political issues, often dealing with memory and trauma. Miceli earned a degree in electronic arts and media from the École Supérieure d'Études Cinématographiques (Esec) in Paris. One of her most important works to date has been a series of photographs using devices created by Miceli in Chernobyl. Most recently, she has been working on a project in the streets of Rio de Janeiro, called AM Rua da Saude.
What led you to produce the the piece AM Rua da Saude?
I produced the work at the request of the Visualism Festival, which came with the proposal to think over certain public spaces in Rio through the intermediary of projections on a large scale. Among several possible areas of projection, the Night Building in Maua Square and Sacadura Cabral Street caught my attention. The former intrigued me, as the first skyscraper in the city, while the latter called to me with its history, as it is built on reclaimed land.
Tell us about the main crux of this work.
The space between the city's oldest historic buildings (in Mauá Square) and Sacadura Cabral Street (formerly Health Street) and the sea intrigues me as a continuous space of re-urbanisation, yet it manages to maintain its identity. Two photographic animations were projected onto the face of these buildings. Each comprised a series of still images, revealing the geometry of the urban space as it is today. The animations were screened along two 'paths': one starting at the Night Building in Mauá Square, continuing along the coast to the port and the other in the opposite direction, starting from areas of construction that were (until recently) blocking access to the sea, then looping back to Sacadura Cabral Street.
Both paths were made straight, regardless of any obstacles (walls, houses, construction, viaducts …) in the urban space developed in this 'between' space. I wanted to highlight how elements of a natural space, originally wide and open, have become closed off and full of interruptions. The paths created by the video projections explored notions of forced displacement imposed by urban development, making use of the physical and optical components of my own photographic apparatus in order to be able to see, in the evolution of the very depth of the image field, this passage of time and space.
Has Rio inspired you as an artist or influenced your work?
Yes, even if indirectly. I was born and raised in Rio. The closeness to nature, whether in the forest or on the beach, these have been formative experiences for me.
What place in Rio is special for you?
The end of Leblon.
What are the must-see places for a vistor to Rio?
The Botanical Garden and Lage Park are unmissable. Then there is the Confeitaria Columbo in the centre of the city for some amazing pastries and the Copacabana Fort, with its raw beach view – just magic.
And what do you think a person needs to live in Rio?
Certainly, a very good mood!
Sobe Gastrobar
Located in the beautiful region of Jardim Botânico, in the south of the city, this lovely gastrobar stands out for its decor and a unique drinks menu. The bar was built inside an old traditional mansion, listed as a national heritage site due to its historical value. The result? Creative, colourful, interior decoration that is sure to be a feast for all the senses.
www.facebook.com/barsobe
Tel: +55 21 31147691
724 Pacheco Leão Street,
Jardim Botânico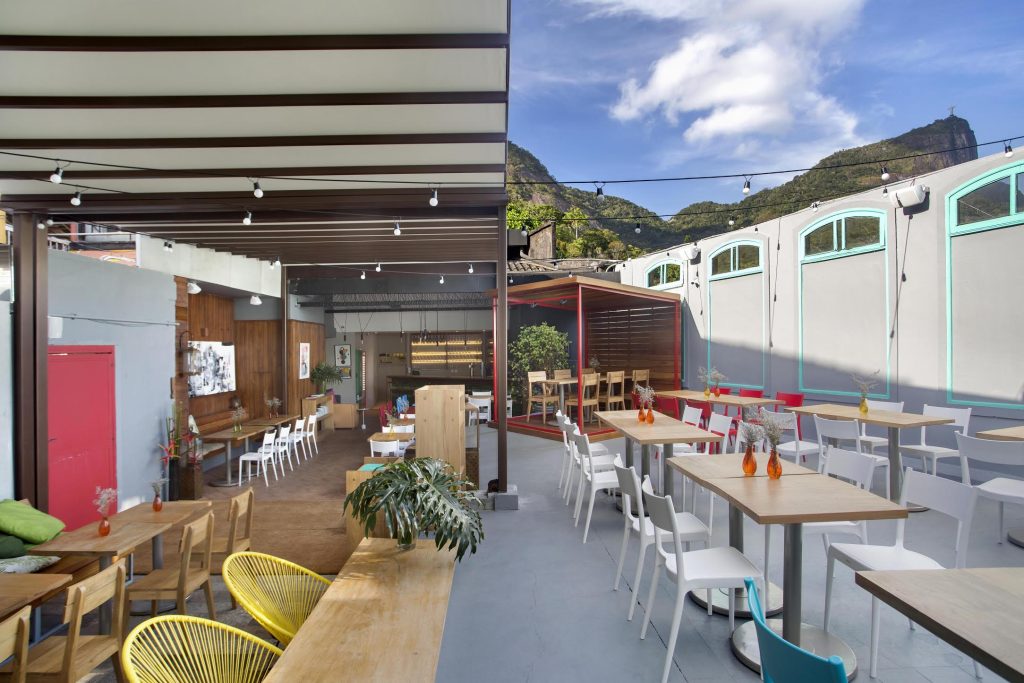 Bar do David (Morro da Babilonia)
A visit to this bar is a must if you want to experience something completely out of the ordinary and yet so representative of the city. This bar is located in a recently gentrified favela (Portuguese for 'slum') and offers tasty food and cold beer that is heavy on the taste buds yet light on the wallet, in true cariocas style (a word used to describe those born in Rio). Don't leave without trying the seafood Feijoada (one of Brazil's most traditional dishes, though usually made with meat). However, be prepared to walk to get there! Not all taxis will take you there as it is at the end of a very steep road, but this just helps work up an appetite.
www.facebook.com/BardoDavidOficial
Tel: +55 21 78082200
Leme, Rio de Janeiro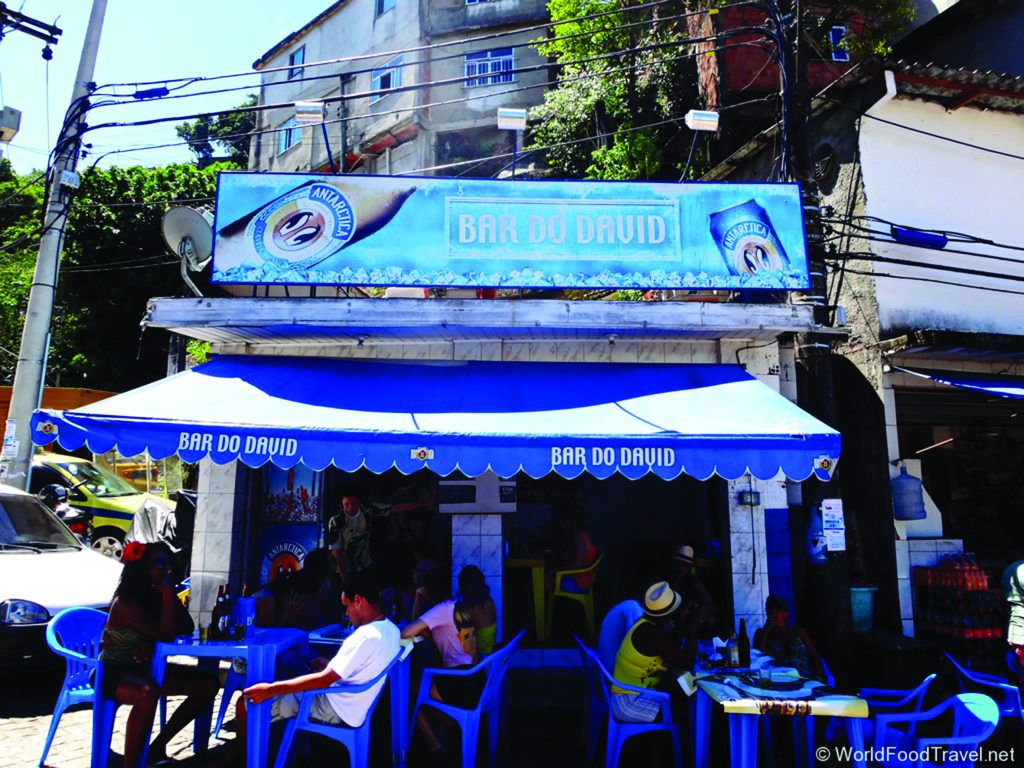 Flor de Coimbra na Lapa Restaurant
Since 1938, this traditional Portuguese house has been known for its abundance and variety of dishes. Situated in an old two-storey townhouse in Lapa (a traditional and charming neighbourhood of Rio), it offers a cosy domestic environment for those who want a relaxed dinner, as well as stools outside in the street for those who want a quick snack and the chance to enjoy and soak up the neighbourhood. One thing to order — you must try the award-winning codfish cake.
www.adegaflordecoimbra.com.br
Tel: +55 21 22244582
24 Teotonio Regadas Street, Lapa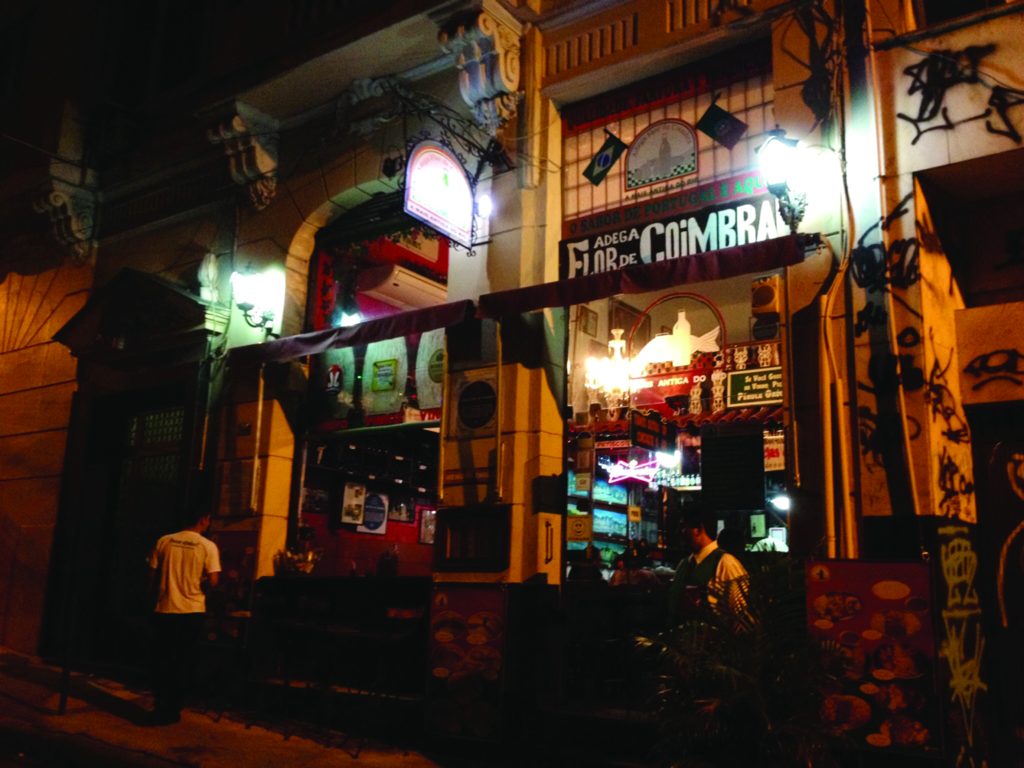 Aprazível Restaurant
Now here is restaurant with a fantastic view! Located in the charming historical neighbourhood of Santa Teresa, Aprazível offers the very best of Brazilian cuisine, which is prepared with natural ingredients coming from all over the country. Enjoy a delicious meal while taking in the picture postcard scenic vistas of the Baia de Guanabara, one of the most famous sights of the city
www.aprazivel.com.br
Tel: +55 21 2508 9174
62 Aprazível Street, Santa Teresa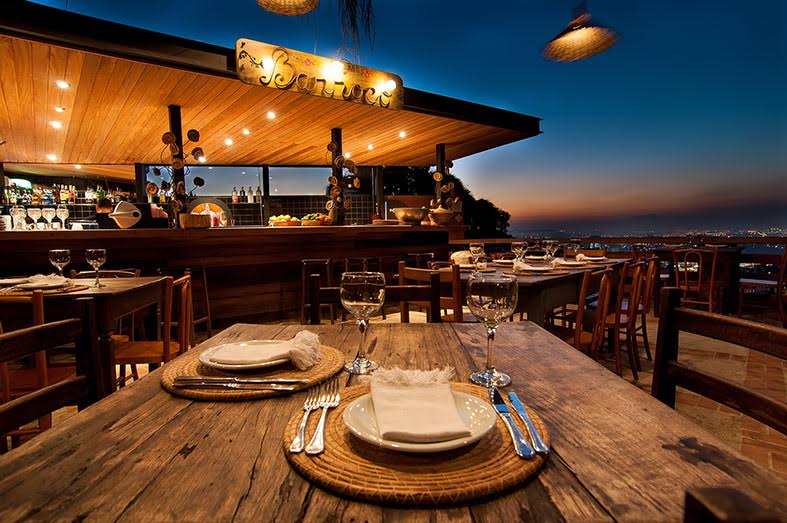 Sheraton Grand Rio
The 5-star Sheraton Grand Rio is the only hotel in Rio de Janeiro that is home to a stunning resort like this with direct access to the beach. Located between the trendy Barra da Tijuca and Ipanema beach, it is the perfect place for some Brazilian pampering, especially if you are travelling with the family.
www.sheraton-rio.com.br
Tel: +55 21 22741122
21 Niemeyer Avenue, Leblon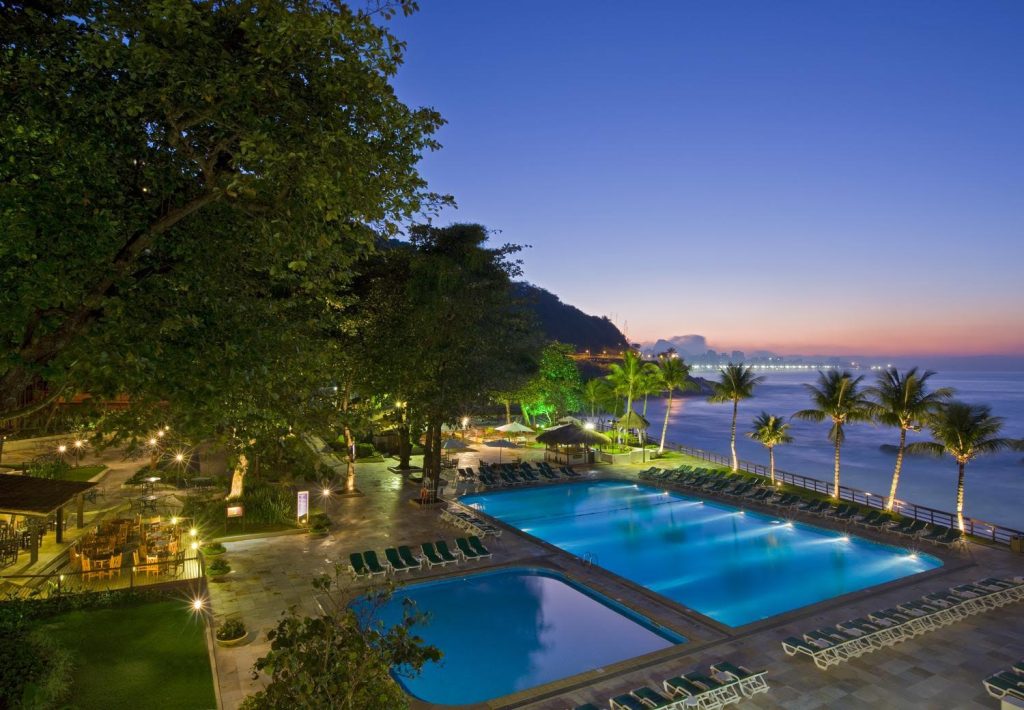 Bed and Breakfast Alameda
If you are one of those travellers who enjoys a more 'off the beaten track' experience, and who likes to get a more unique sense of the city, then you will love this charming B&B. Located on a little-known island just within the Barra da Tijuca neighbourhood, the Alameda manages to combine a cosy family-style atmosphere with sophistication. Expect to be very warmly welcomed!
www.booking.com
Tel: +55 21 37346042
Mangueiras Alameda, Gigóia Island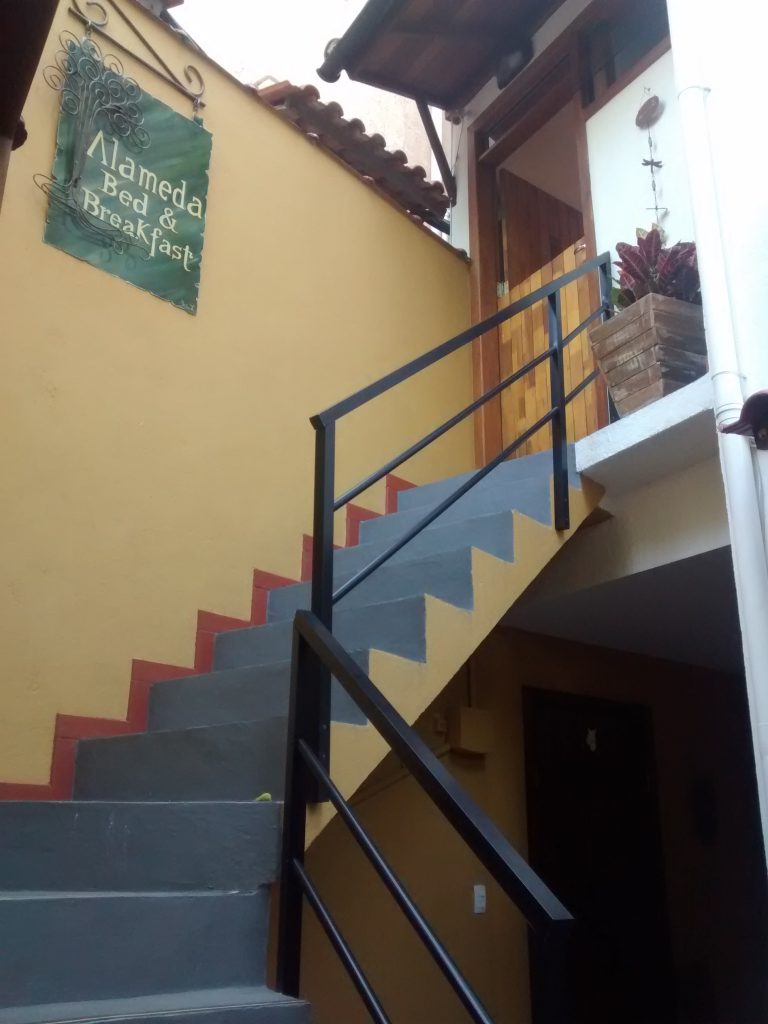 Hotel Santa Teresa
Santa Teresa is defined as the Montmartre Carioca, the most artistic and well-preserved neighbourhood in Rio de Janeiro. It is only fitting, then, that the Hotel Santa Teresa is considered to be one of the most beautiful hotels in South America. It used to be a historical colonial farm and was restored to become a sophisticated hotel, yet done so as to preserve parts of its history and memory without losing its soul. The views are stunning!
www.santa-teresa-hotel.com
Tel: +55 21 33800281
660 Almirante Alexandrino Street,
Santa Teresa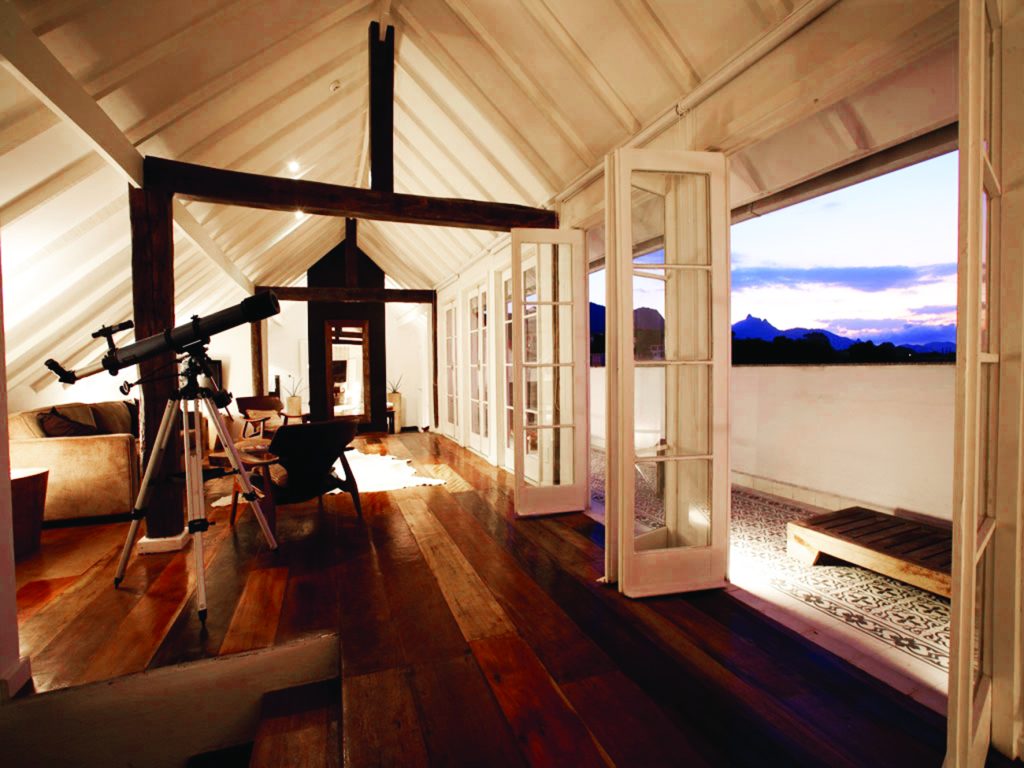 Hotel Fasano
Located right in front of the famous Ipanema beach, the Fasano is considered one of the most sophisticated hotels in the city. It is one of the many successful enterprises of the influential Fasano family, who started their history in Brazil in 1902 when Vittorio Fasano arrived from Milan. Apart from breathtaking views, guests can experience and enjoy the family's traditional gastronomic legacy at the Fasano Al Mare Restaurant.
80 Vieira Souto Street, Ipanema
Tel: +55 21 32024000
www.fasano.com.br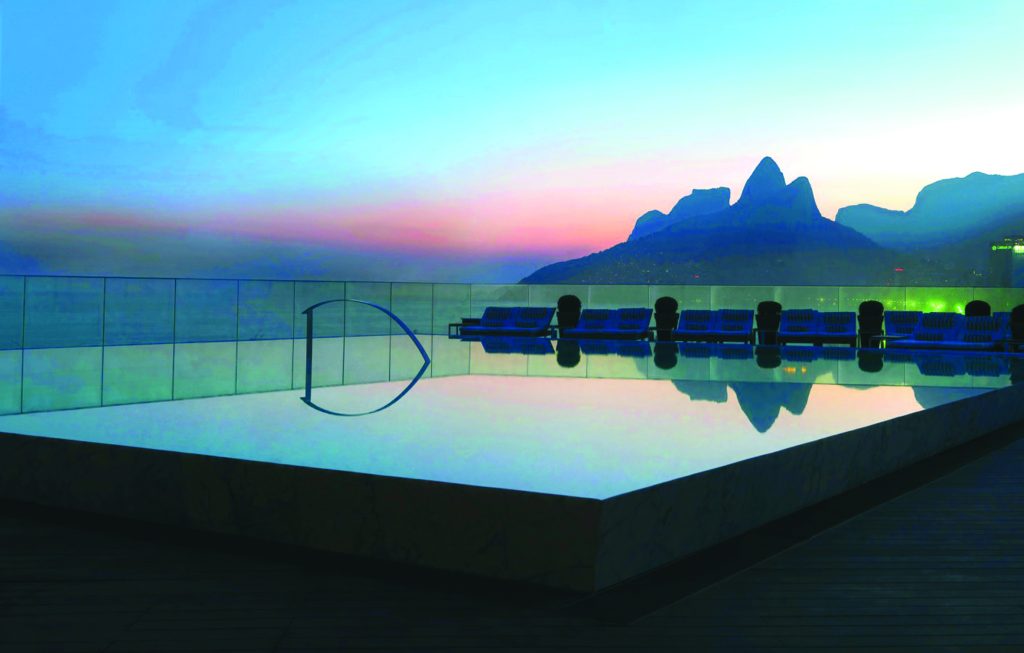 RIO DE JANEIRO – BRAZIL
The travel guide for exploring the
ecstatic beauty of RIO DE JANEIRO.