The State Hermitage Museum
In any overview of St Petersburg's museums, it is impossible not to mention the grandiose State Hermitage. A hybrid creature, part-royal palace, part-art collection, the museum directly witnessed the tumultuous events that Petersburg, Petrograd, Leningrad and St Petersburg went through one after another in the city's 300-year history. The Winter Palace's maze-like paths and corridors have been paid numerous tributes, from Alexander Sokurov's cult single sequence shot Russian Ark to Kasper König's homage exhibition for the tenth edition of the European Biennial of Contemporary Art Manifesta in 2014 to name but two. Be aware however that, since 2014, a new aisle has been opened across Palace Square to showcase Modern and Contemporary art.
www.hermitagemuseum.org
Tel: + 7 (812) 7109079
2 Palace Square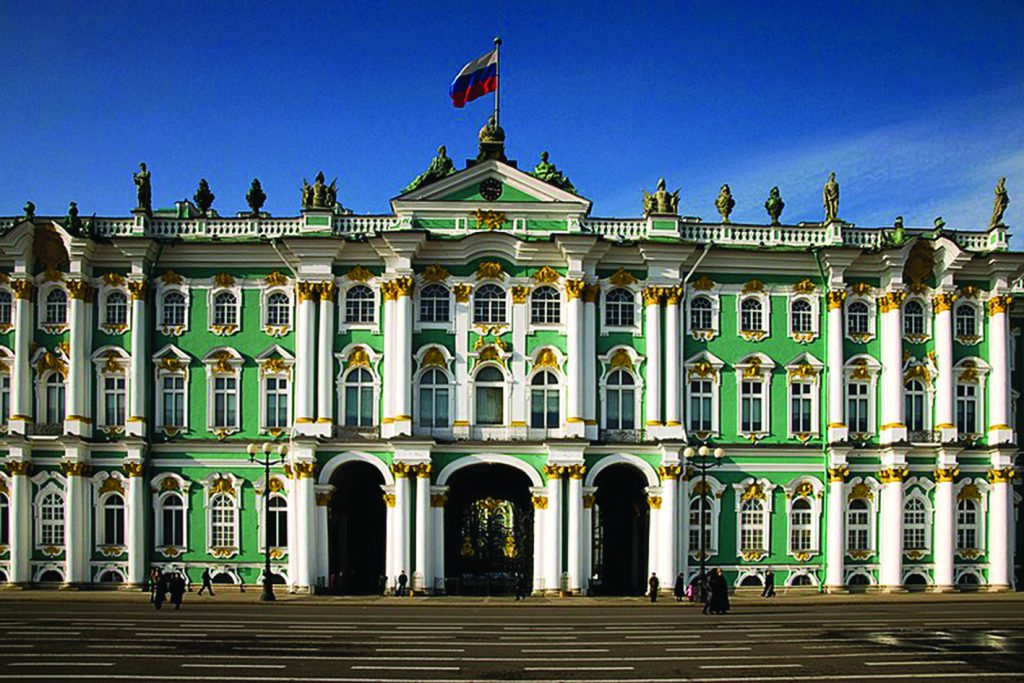 The State Russian Museum
The other bear in St Petersburg's cultural forest, the State Russian Museum is the Hermitage's direct though less opulent rival. Exclusively dedicated to Russian art, the museum's rich collection ranges from precious icon paintings to Soviet Social-realist and Nonconformist art, encompassing 18th-century court portraits and some of the best examples of the Wanderers (Peredvizhniki) movement, including Ilya Repin's eminent 1872 Volga Boatmen. Home to one of Kazimir Malevich's legendary Black Squares, it also hosts the most fascinating collection of Russian avant-garde art. If that were not enough of a draw, the Russian Museum's high-quality temporal exhibitions are always worth checking out.
www.en.rusmuseum.ru
Tel: + 7 (812) 5954248
4 Inzhenernaya Street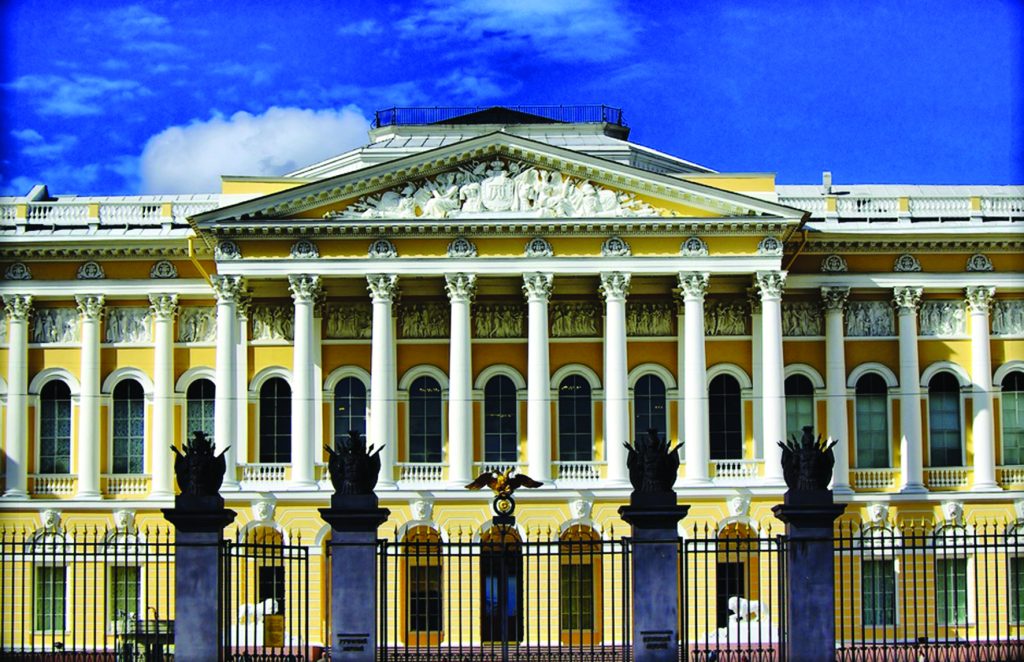 The Museum of Avant-garde
Also known as Matyushin's House, this small museum occupies a charming grey-painted wooden cottage that dates from the mid-19th century and was once the home of avantgarde artist and fan of synaesthesia, Mikhail Matyushin (1861–1934). The exhibitions here relate to the blooming of the Russian avant-garde in literature, music and visual arts during the first quarter of the 20th century. With an incredible collection of engravings, sketches and publications completed before and after the 1917 October Revolution, this place is a must-see for any devotee of the Russian Futurist movement. During "Museum Night" the site is brought alive with experimental performances.
Tel: + 7 (812) 2344289
10 Professora Popova Stree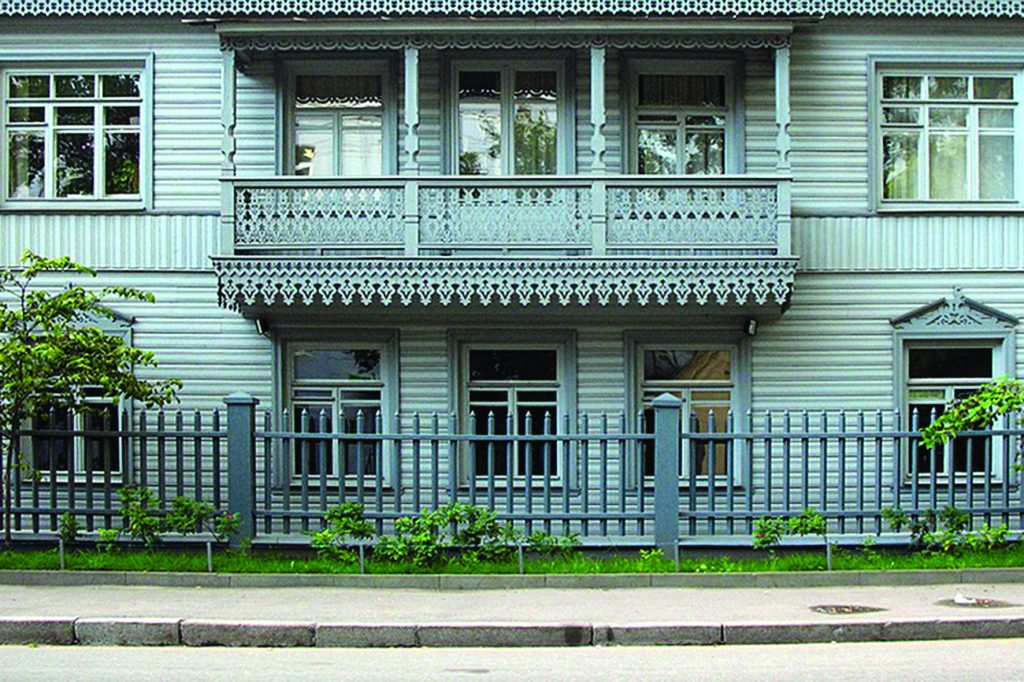 Museum of Non-Coformist Art
Part of the Pushkinskaya 10 Arts Center – the (un) official home of St Petersburg's alternative cultural scene founded in the rebellious 1980s – this museum is not to be missed by anyone with an interest in nonofficial art from the late Soviet period. Pushkinskaya 10 and the museum are a monument to the heroic era of clandestine apartment exhibitions. Much of the collection was donated personally by the artists, many of whom worked or still work with the Pushkinskaya collective. Official support from the State Russian Museum has helped to enlarge and formalise the collection, but it still provides a fascinating glimpse of the post-war Soviet counter-culture.
www.nonmuseum.ru
Tel: + 7 (812) 7644852
10 Pushkinskaya Stree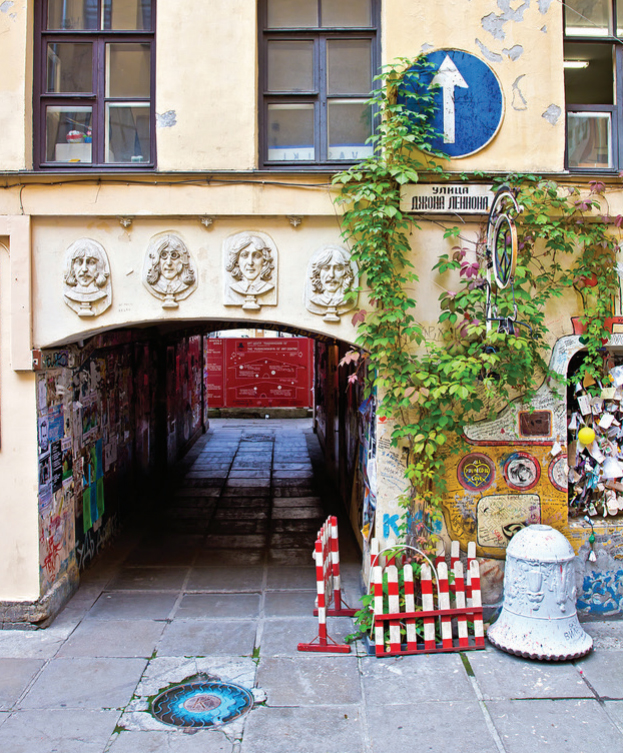 Borey Art Gallery
Tucked away below street level, the Borey Art Gallery was established in 1991 and has a deservedly high reputation in the city. Featuring prominently are the works of the artists from the PARAZIT association, a group of like-minded artists, and a community of practitioners who perceive the world solely through their own experience. For more than 20 years, the gallery has showcased thousands of exhibitions and artistic events, published more than a hundred books, and hosted a huge range of literary evenings, philosophical readings, presentations and panel talks.
www.borey.ru
Tel: +7 (812) 2753837
58 Liteiny Prospekt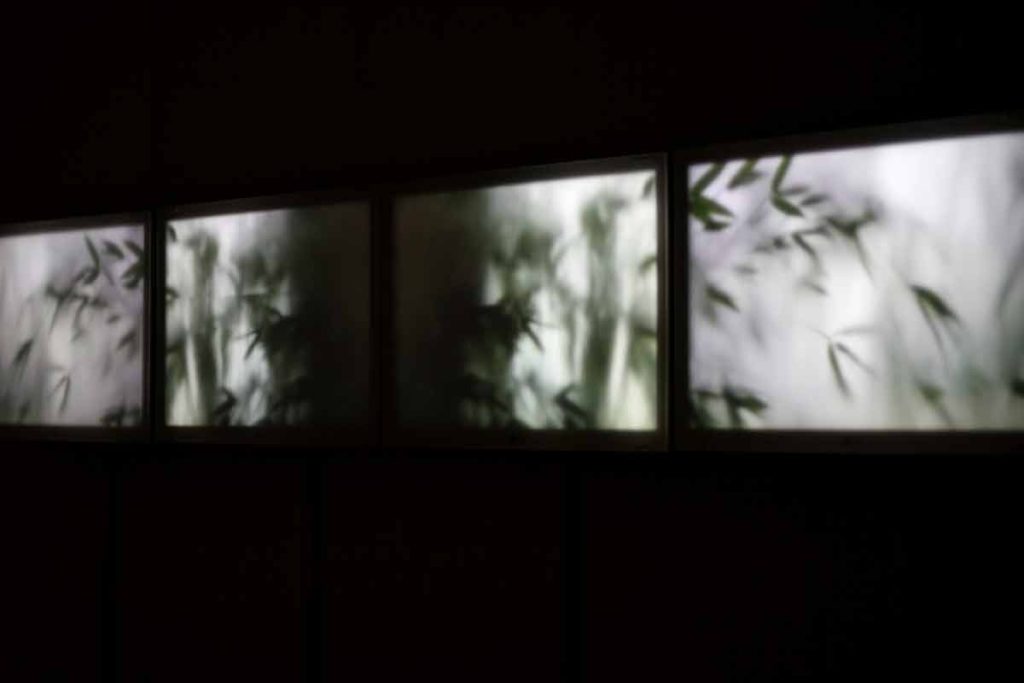 Navicula Artis
This gallery was founded in 1992 in a spacious room of the Palace of Labour by Ivan Chechot and a group of graduates from the Art History Faculty of Leningrad State University. From the very beginning, Navicula Artis has been known for its outstanding style: every exhibition is carefully thought through and brought to life as a conceptual project. Since 1998, the gallery has been located at Pushkinskaya 10 and all its activities planned by Gleb Yershov and Andrey Klyukanov. Among the numerous exhibitions worth mentioning were the first shows in St Petersburg dedicated to contemporary photography and to the notorious Moscow Conceptualist Andrey Monastyrsky
Tel: +7 (812) 9517894
10 Pushkinskaya Street,
entry from 53 Ligovsky Prospekt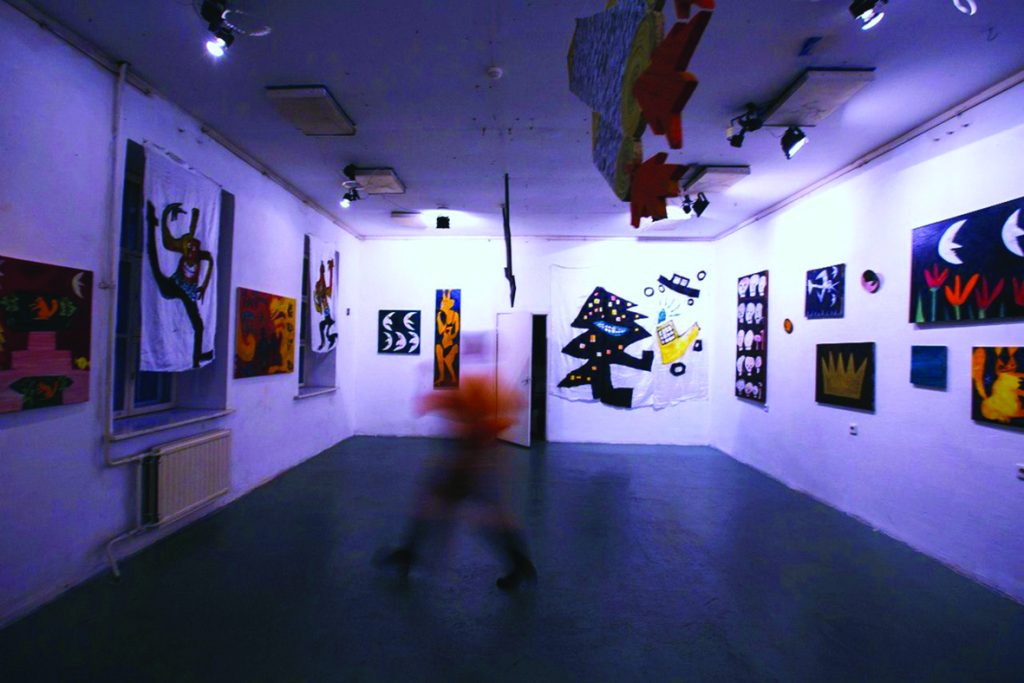 Marina Gisich Gallery
Established by Marina Gisich in 2000, the Marina Gisich Art Gallery and Design Studio represents contemporary Russian artists and architects. The gallery's roster of artists participates in some of the more prestigious Russian and international art fairs, while the Gisich Design studio creates and implements interior spaces for private residences and professional spaces. One of the first St Petersburg contemporary commercial galleries, it represents well-known figures on the Leningrad art scene (Evgeny Yufit), key figures of the last decades (Vladimir Kustov, Peter Belyi), and a new generation of promising artists (Ivan Tuzov, Tanya Akhmetgalieva).
www.gisich.com
Tel: +7 (812) 3144380
121 Fontanka Embankment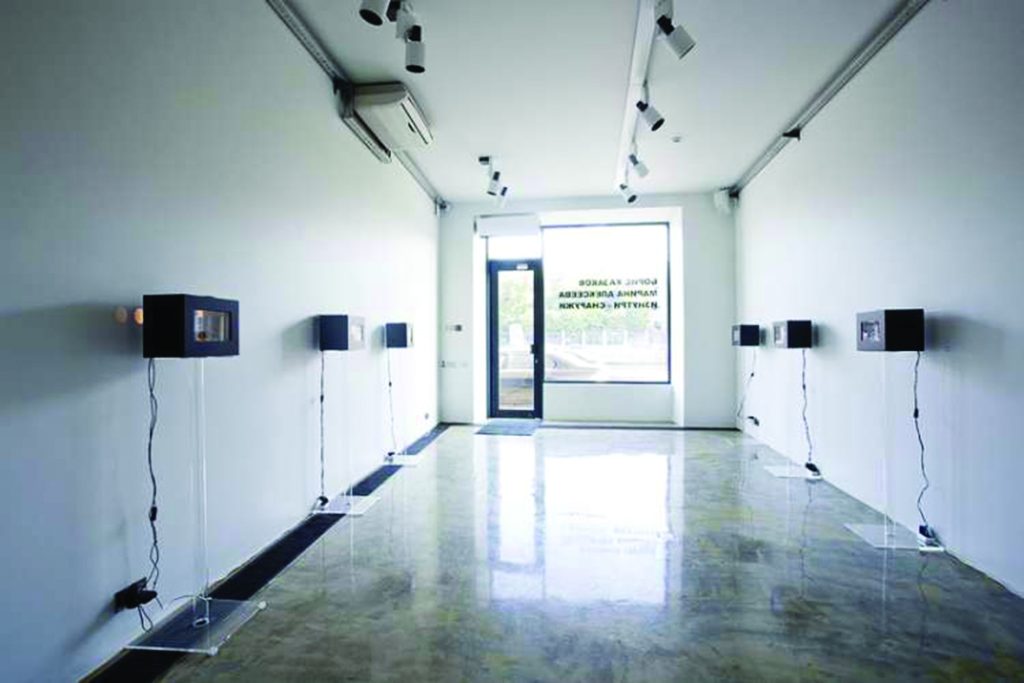 Anna Nova Art Gallery
Since its inception in 2005, Anna Nova Art Gallery has been very active in the international art market. Its solo and group exhibitions include painting, sculpture, video art and performance, and the gallery often features large-scale installation pieces in its two-storey space. The gallery is active internationally, participating in significant Russian, European and Asian contemporary art fairs, such as Vienna Art Fair, Art London, ARCO Madrid, Contemporary Istanbul Art Fair and COSMOSCOW. It also supports significant exhibition projects dedicated to the promotion of St Petersburg's contemporary art scene, such as the "Other Capital" at the Museum of Moscow in 2014.
www.annanova-gallery.ru
Tel: +7 (812) 7198272
28 Zhukovskogo Stree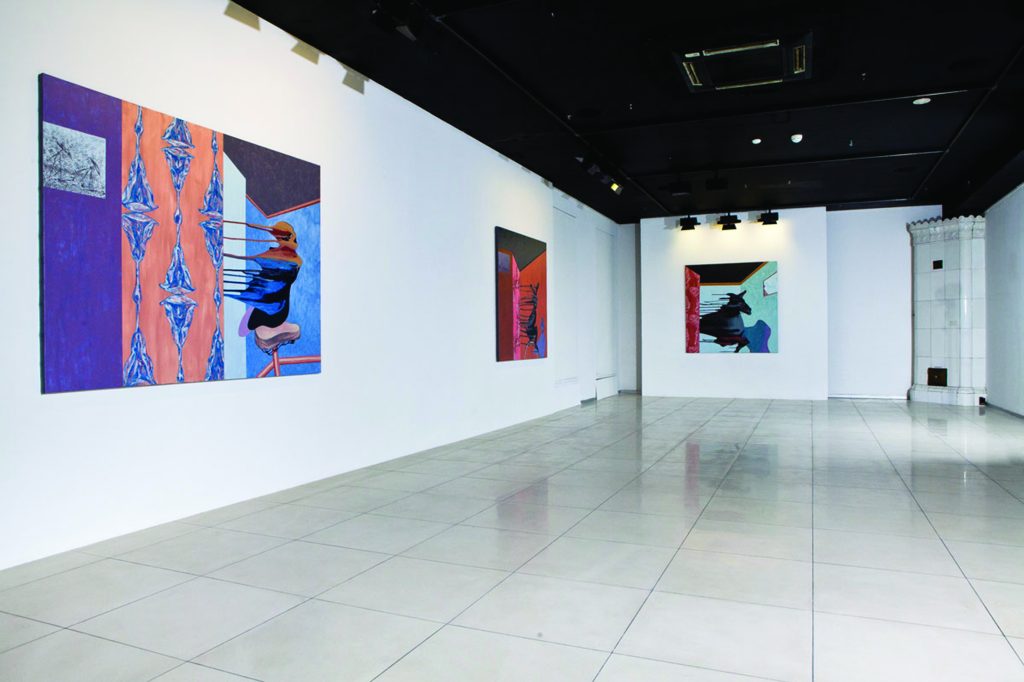 Loft Project ETAGI
Loft Project ETAGI is a multifunctional art space which since 2007 has occupied a five-storey building that was once an artisanal bakery. Many of the interior elements of the old factory, such as the concrete columns, were preserved,and the centre currently consists of two modern art galleries, several exhibition areas and a rooftop area with a stunning view of the city. Contemporary exhibitions in Loft Project ETAGI are just one part of the diverse programme, which also consists of lectures and discussions on art and design, film screenings and theatrical performances, as well as classes on curating and various workshops for children.
www.loftprojectetagi.ru
Tel: +7 (812) 4585005
74 Ligovsky Prospekt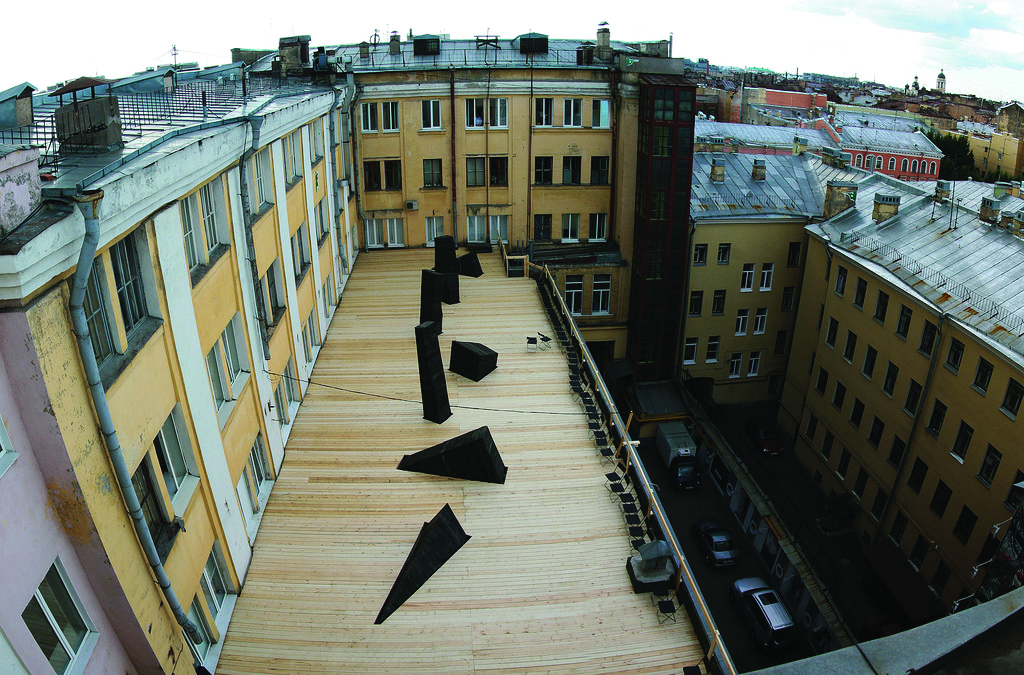 LUDA
Opened in October 2014, LUDA's big white box-like space used to be a stockroom. Initiated by the artist Peter Belyi, the project appeared for the first time in 2008–9, and took place in an even smaller space — literally a garage — next door to the current gallery, which Belyi's neighbour, a wedding planner named Luda, decided to give him for his art projects. The main goal of the gallery was to unite St Petersburg's disparate independent art scene. The current gallery LUDA retains its autonomy and mobility from its previous incarnation, but the focus has expanded beyond St Petersburg's domestic scene to form a decidedly international line-up.
www.galleryluda.com
Tel: + 7 (911) 9686484
42 Mokhovaya Stree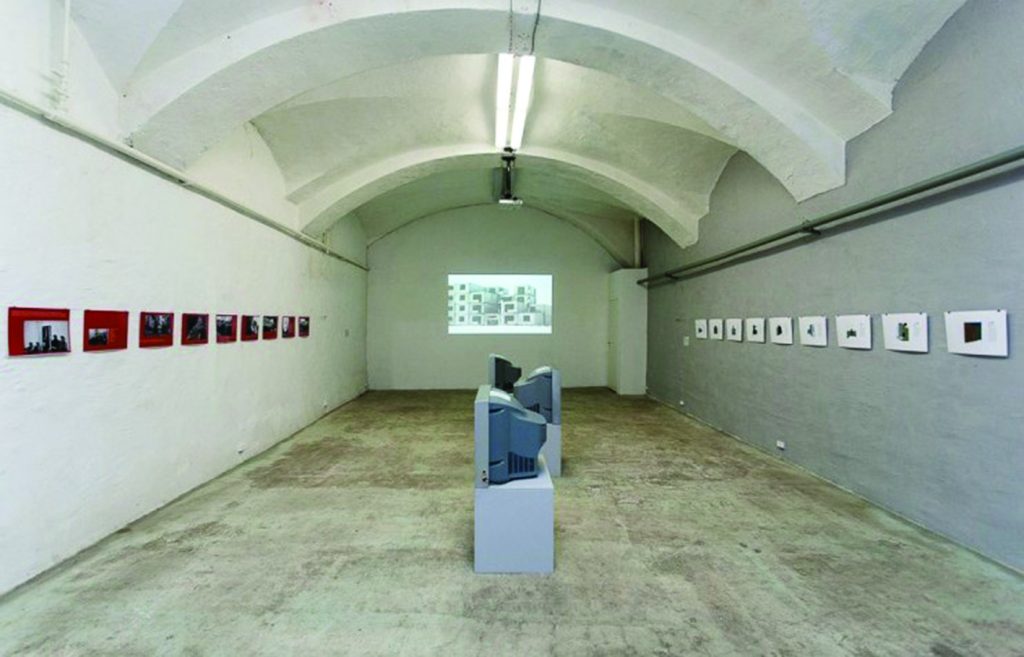 Rosa's House of Culture
An initiative of the collective Chto Delat, Rosa's House of Culture is reactivating the legacy of the Soviet tradition of Houses of Culture, a comprehensive state-supported infrastructure for leisure and educational activities in the Soviet Union. In the context of contemporary Russian artistic and intellectual life, Rosa's House of Culture aims at building a viable, alternative institution that can potentially serve as a public platform. Despite serious resistance from both private and state sectors, the House of Culture continues to grow and develop: the institution has contributed to the formation of a close-knit network of young artists and intellectuals who focus on diverse aspects of the Leftist agenda.
www.dkrosa.org
50 Ligovsky Prospekt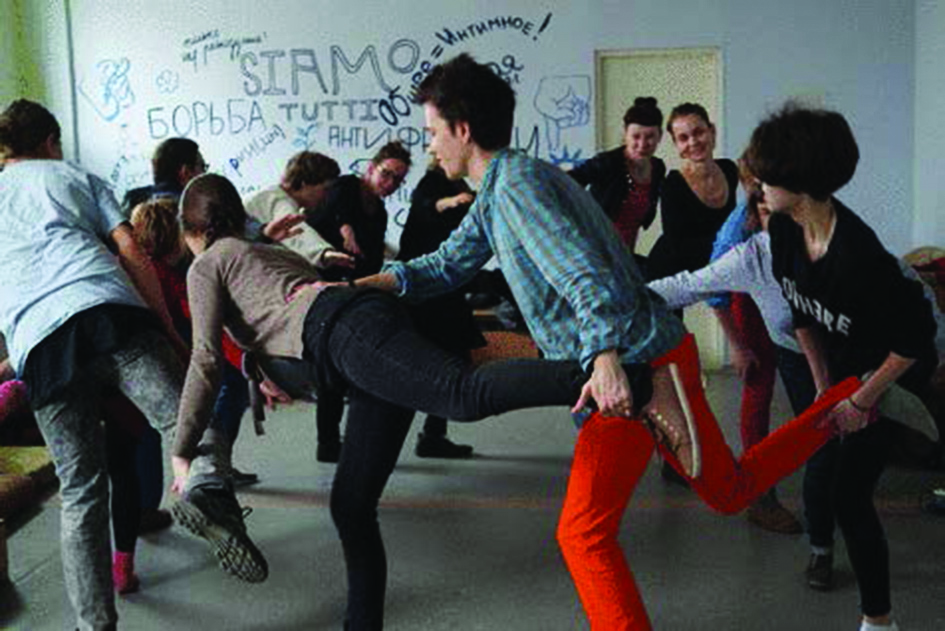 New Holland Pavilion
One of St Petersburg's most unusual historic landmarks, New Holland is a triangular artificial island dating from the 18th century. Restored by Dasha Zhukova's Iris Foundation, a non-profit organisation already known for the Garage Museum of Contemporary Art in Moscow, the island is about to become a milestone in entertainment and cultural life in St Petersburg. The Pavilion is a temporary structure on New Holland Island, built to accommodate small-scale exhibitions, lectures, educational programmes and other events. Its very first event is an exhibition of work by the recipients of the Garage Museum of Contemporary Art artist grants (opened 27 August 2016).
www.newhollandsp.ru
2 Admiralteysky Canal Embankment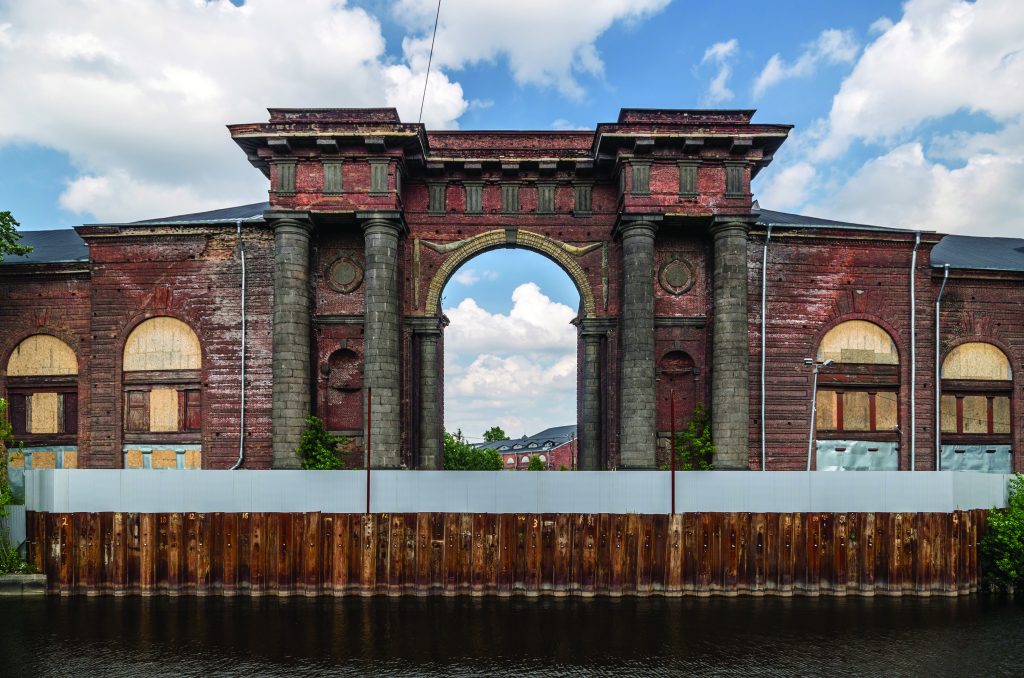 Timur Novikov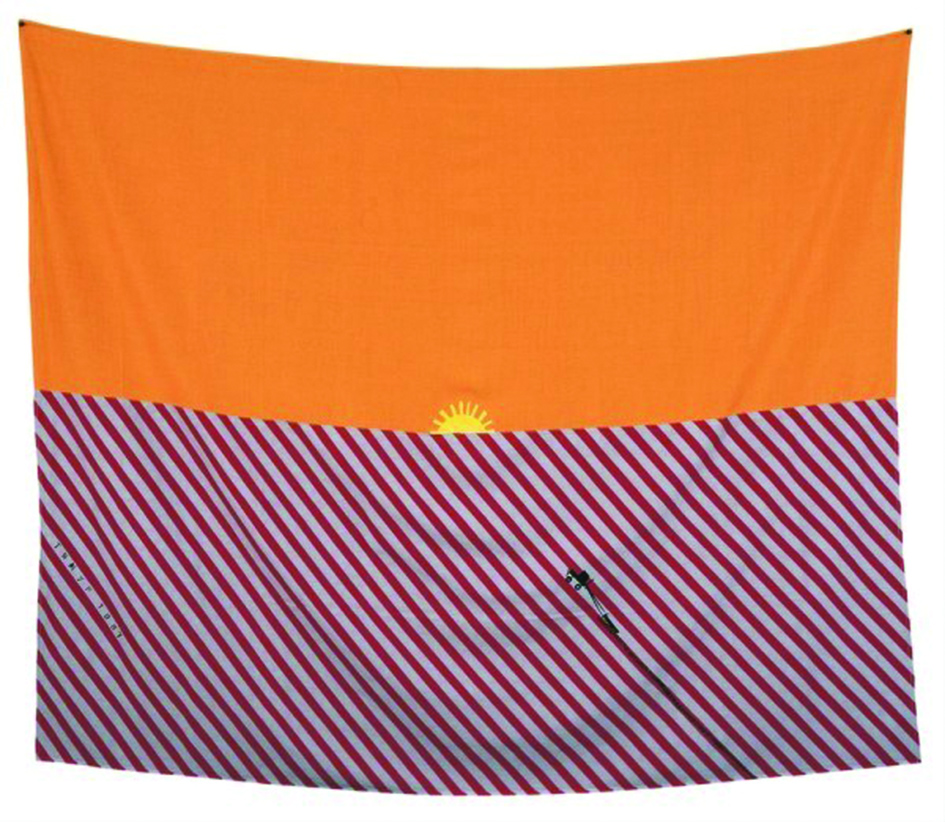 A major figure for subculture in post-Soviet Russia, Timur Novikov (1958–2002) was an artist, art theorist, writer and musician. In 1982 he founded the New Artists movement and opened ASSA gallery in his apartment, where the New Artists regularly held exhibitions, fashion shows and gigs. He performed in concerts with Sergei Kuryokhin's Popular Mechanics orchestra and the rock group Kino, and in 1989 founded the New Academy of Fine Arts, which he ran as part of an alternative education institute which he called the Leningrad Free University. His "paintings" and "landscapes" on cloth are held by the State Russian Museum, the Stedelijk Museum and mumok, Vienna, among other collections.
Peter Belyi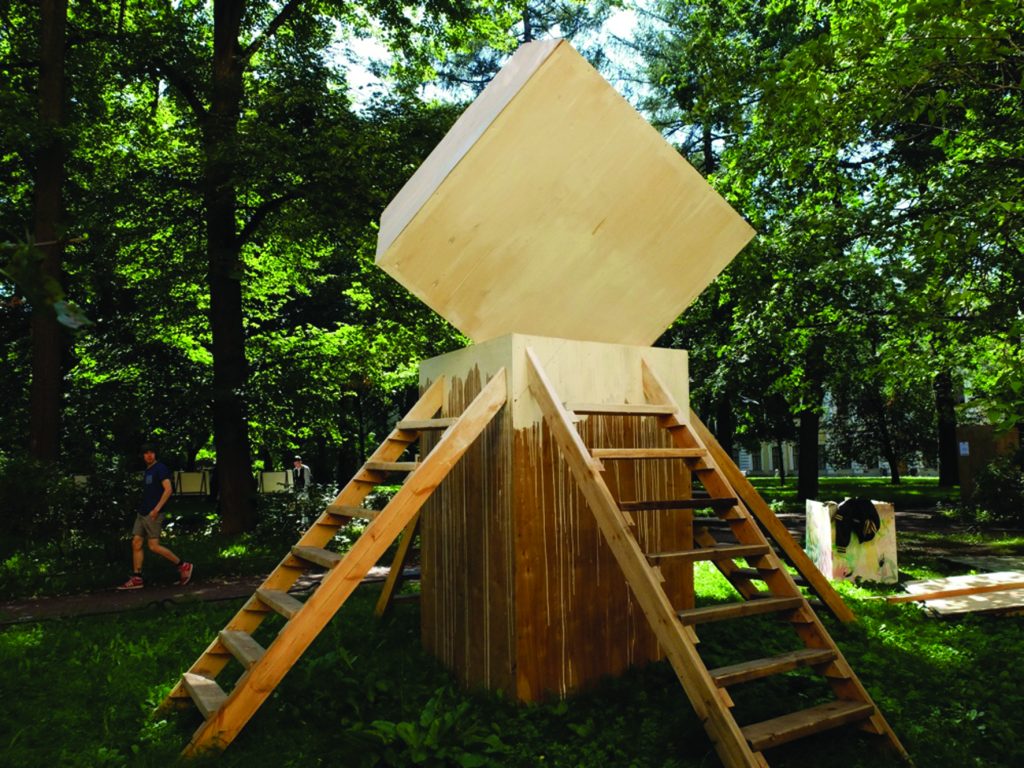 By focusing on the Russian landscape and Soviet ruins, curator and artist Peter Belyi provides a starting point for a discussion on the nature of history and in particular notions of time, power, space and their relation to society. His plasterboard architectural models are paradoxically turned towards the past; those destroyed tower blocks are a direct metaphor for the post-Soviet collapse. An important figure in St Petersburg, Belyi's work has also been exhibited internationally and he teaches at the Faculty of Liberal Arts and Sciences (Smolny College) of St Petersburg State University
Chto Delat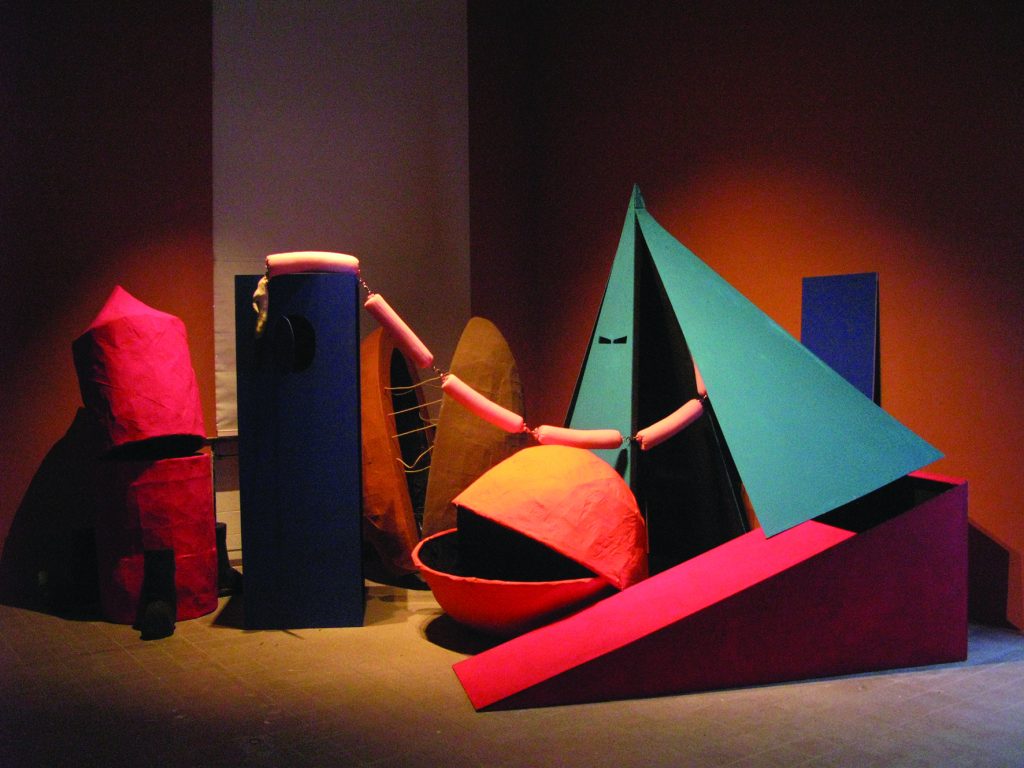 The Russian platform Chto Delat ["What is to be done"] was founded in 2003 in St Petersburg. Reuniting artists, critics, philosophers and writers, the collective aims to merge seamlessly philosophy, political theory, art and activism. Its practice is based on principles of self-organisation, solidarity and collectivism, which is regularly articulated in its independently published English-Russian newspaper to coincide with mostly Western art-world activities. For each of Chto Delat's exhibitions, the group develops a specific architectural installation that combines graphic elements and murals with settings dedicated to its films.
Taiga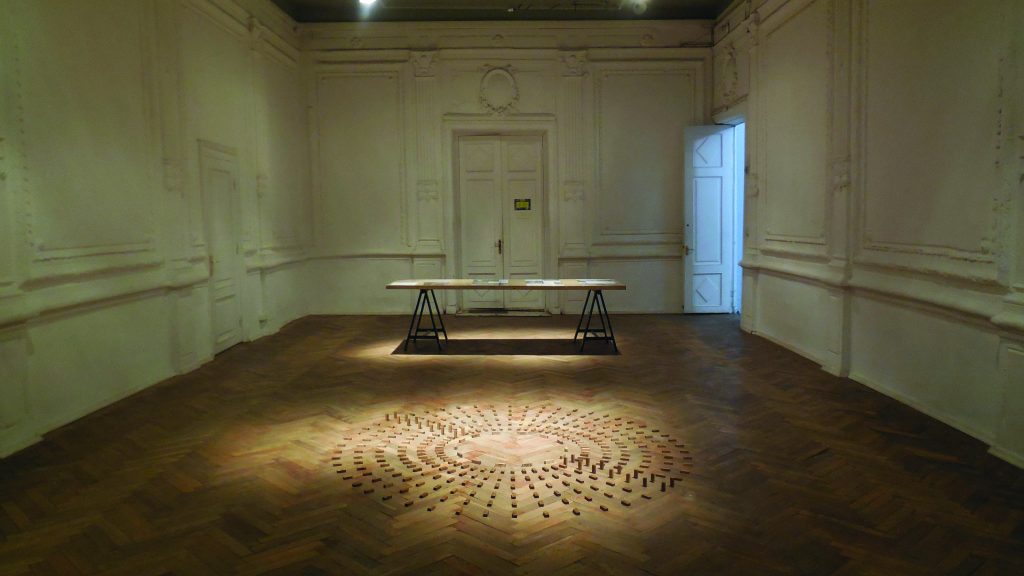 In pompous St Petersburg, down the block from the Hermitage's Winter Palace, over 50 hardworking creative people turned their rented mansion into a creative platform, Taiga. Mark Kalinin, a graphic designer, found this space in early 2011: it was dilapidated and crumbling, and the owner offered to rent it out at a reduced rate if the tenants took charge of everything. The result is a labyrinth of faded magnificence, with whitewashed walls, bare wood and lots of sunlight. Mark reveals why a few years later, Taiga has become an essential hub for young designers and artists.
What inspires you about this city?
St Petersburg is a beautiful place, and not only in terms of history and architecture. There are a lot of passionate people here, full of creativity and initiative. There is a special atmosphere and more freedom than in Moscow.
Where are the best places to check out contemporary Russian design?
At Taiga there are several shops, stocking the products of young Russian design and fashion brands. There is also Lambada market, where all these brands and more are sold. The spaces "Tkachi" and "ETAGI" also feature a lot of young design and clothing brands.
What makes creative spaces like Taiga popular in St Petersburg today?
That's very clear to me: creative spaces are an alternative to the usual visit format. City guests get a chance to see it differently – its courtyards, mansions, hidden parts – which are becoming public spaces. Many initiatives are concentrated in one place, and there is a feeling that everyone is involved, including guests and visitors who feel they are part of the formation of a contemporary urban environment.
Which places should someone visit to get a sense of contemporary St Petersburg?
Obviously to the so-called creative spaces. And to bars and museums: like the Hermitage General Staff Building, Erarta Museum of Contemporary Art, most of the clubs on Konyushenaya Square (not for everyone!), Taiga, New Holland, and the micro space Kodvoring on Kovensky Lane, as well as the bars Redrum and Chronicles. All of these are lively and interesting projects.
What's the one thing you need to live in St Petersburg?
An umbrella. Or a raincoat.
COCOCO
If you only have time to visit one restaurant in St Petersburg, make it COCOCO. This establishment conveys the spirit of the Northern Capital itself, with the chef turning old-time recipes into vibrant modern dishes. Based on organic seasonal products from local farmers and modern culinary techniques, the dishes unite reinvented traditional recipes, familiar tastes and new textures, forms and combinations.
www.kokoko.spb.ru
Tel: +7 (812) 4182060
6 Voznesensky Prospekt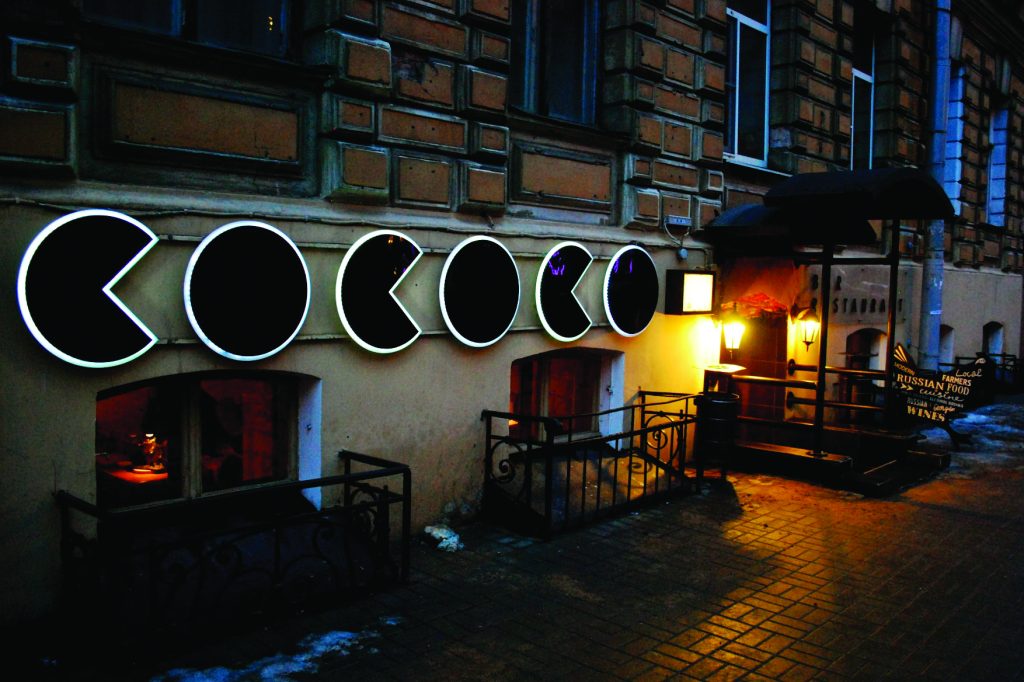 Bekitzer
The photographer and bar owner Ilya Bazarsky left St Petersburg for Israel as a teenager. He came back to Russia in 2015 to open Bekitzer, an Israeli street food café with a partner, Pavel Shteinluht. Reasonably priced dishes include everything from falafel to Moroccan-style carrots and Israeli fish and chips. The atmosphere is friendly, the dishes are tasty and there is a wide variety of drinks.
www.facebook.com/bktzr
Tel: +7 (812) 9264342
40/11 Rubinshteina Stree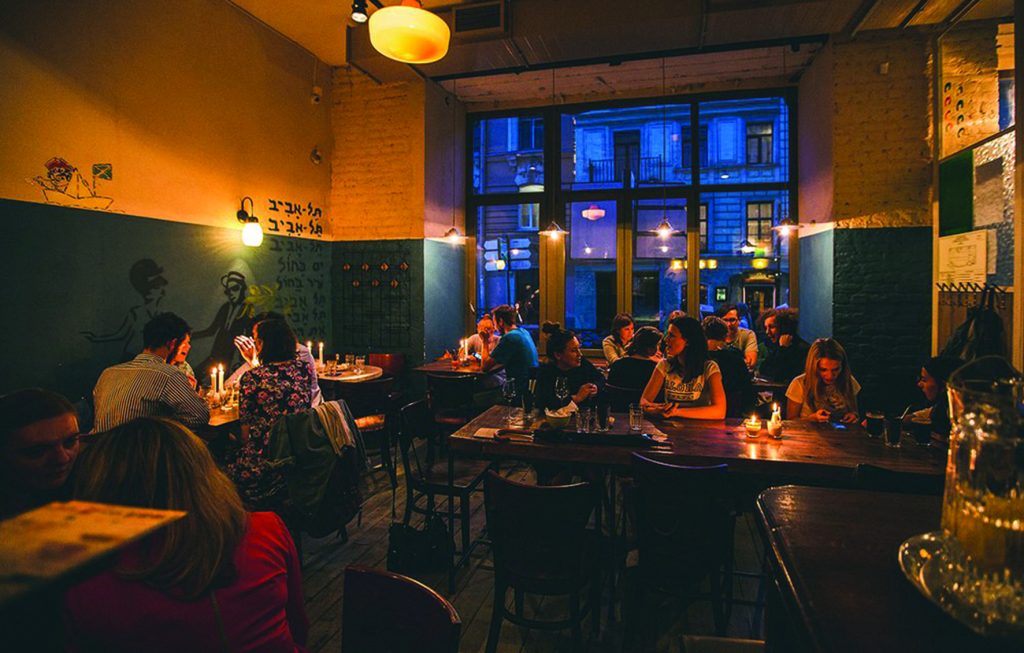 Bureau Burgers and Bar
Initiated by a group of young people, the attractively designed Bureau serves the best burgers in St Petersburg. Create your own burger by choosing from different homemade buns, toppings, sauces and other delicious options. The menu also suggests a few soups and salads and a wide array of homemade desserts and lemonades. Go to Bureau before partying and enjoy the long list of original cocktails.
blog.barbureau.ru
Tel: +7 (921) 9403008
29 Zhukovskogo Stree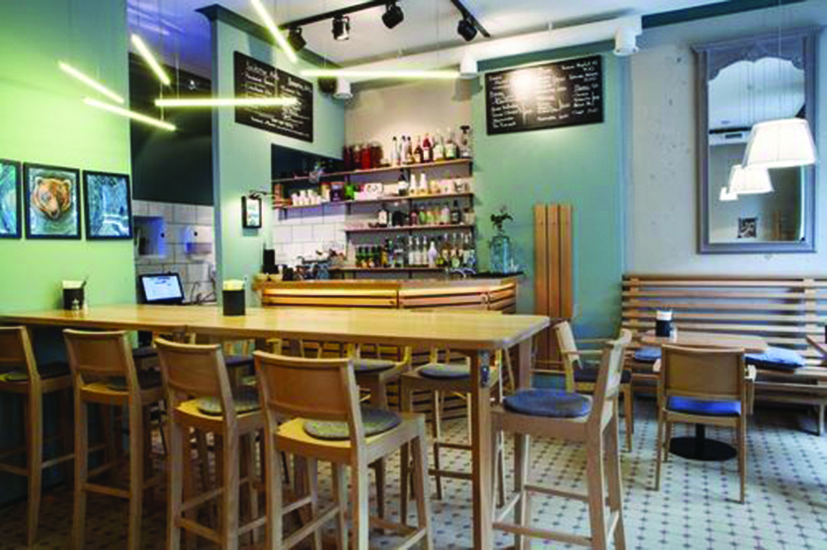 Zoom Café
With a great selection of both Russian and European dishes, Café Zoom is a cosy place with a homely, warm feeling and atmosphere that makes it hard to forget. Located in the centre of St Petersburg, this café-restaurant is the perfect choice for those in search of a less opulent location but one that more than compensates through its stacks of books, photography and art. Café Zoom is the place to go for a casual but reliably delicious lunch or dinner, and is popular with locals and tourists alike.
www.cafezoom.ru
Tel: + 7 (812) 6121329
22 Gorohovaya Stree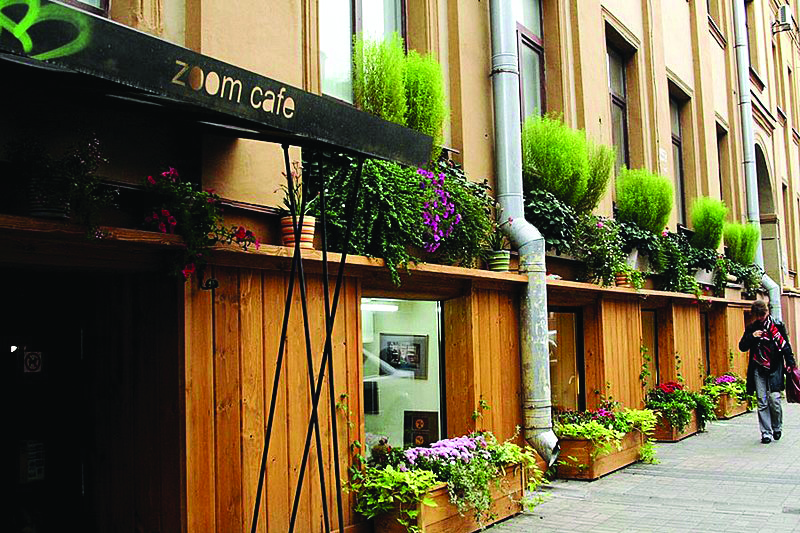 Belmond Grand Hotel Europe
First opened in 1875, and featuring glorious turn-of-the-century Art Nouveau interiors, the Grand Hotel Europe was fully renovated in the early 1990s and has recently once again completed the refitting of all its guestrooms. Located near Nevsky Prospekt, the city's historic central street, the hotel is just a short walk away from St Petersburg's most famous attractions, including the State Hermitage Museum, the Russian Museum and Kazan Cathedral.
www.belmond.com/grand-hotel-europe-st-petersburg
Tel.: +7 (812) 3296000
1/7 Michailovskaya Stree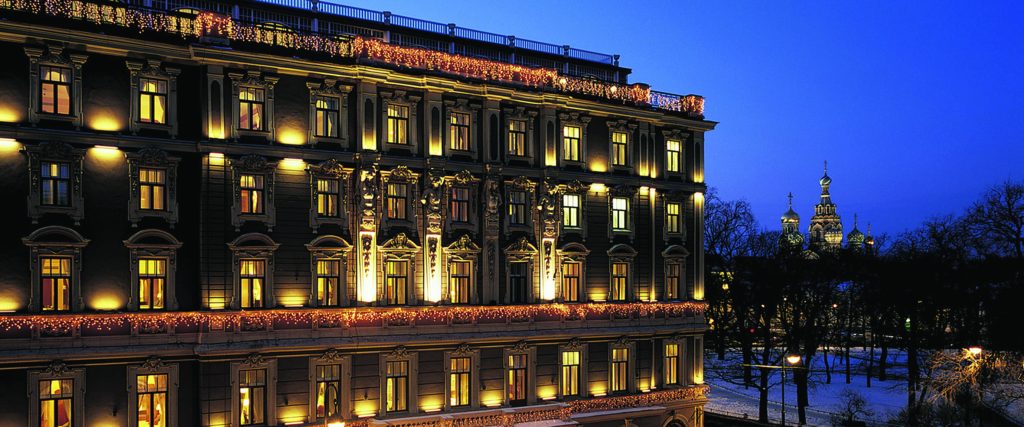 Hotel Angleterre
Like its sister and neighbor the Astoria, the Angleterre Hotel is one of the oldest and most famous hotels in St Petersburg, with former guests including a number of major figures from Russian history and culture. Steeped in history and superbly situated in the shadow of St Isaac's Cathedral, the 5-star Angleterre offers elegantly furnished rooms and excellent service just a short walk from Nevsky Prospekt and St Petersburg's most popular attractions.
www.hotelangleterre.ru
Tel: +7 (812) 4945666
St Isaac's Square/ 24 Malaya Morskaya Stree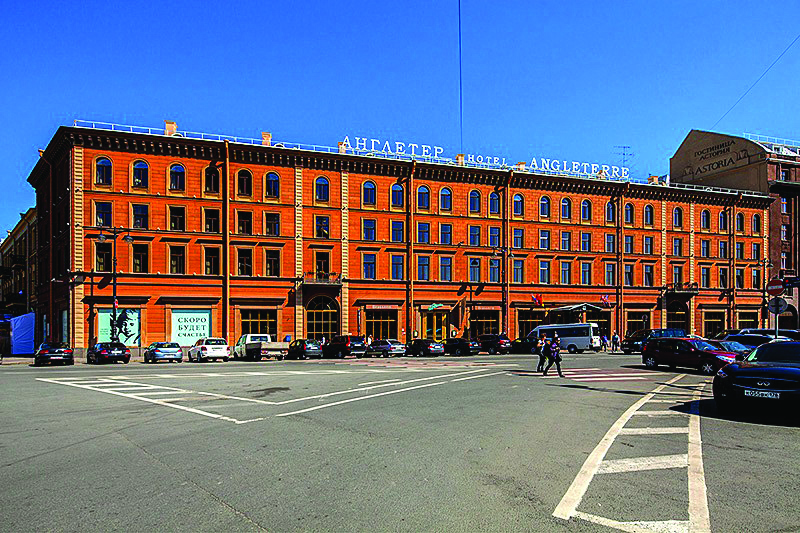 Oktiabrskaya Hotel
Unlike the majority of St Petersburg's standard hotels, the Oktiabrskaya is housed in an attractive historic building that was formerly the Grand Hotel du Nord and is close to the Moskovskiy Railway Station in the very heart of the city. Although it no longer has pretensions to grand hotel status, the rooms and spaces nonetheless maintain an aura of history and elegance that distinguish it from its 4-star rivals. The attractive accommodation and a full range of standard services represent good value.
www.oktober-hotel.spb.ru/eng
Tel: + 7 (812) 5781515
10 Ligovsky Prospekt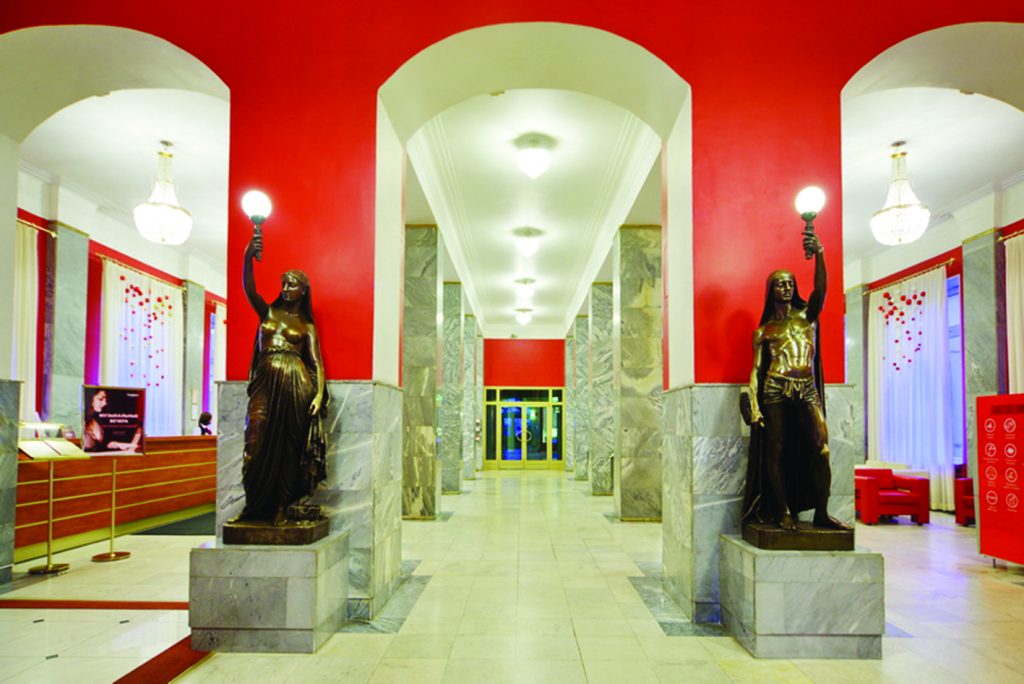 Kempinski Hotel Moika 22
The Kempinski Hotel Moika 22 has what must be the most impressive location of any hotel in St Petersburg, facing Palace Square and the Winter Palace across the charming Moika River. Opened in 2005, the hotel combines historic elegance with modern luxury, its comfortable accommodation and excellent amenities lying behind a beautiful mid-19th-century facade. It has garnered glowing reviews for its sophisticated, welcoming atmosphere and impeccable service.
www.kempinski.com/st-petersburg/hotel-moika-22
Tel: +7 (812) 3359190
22 Moika River Embankment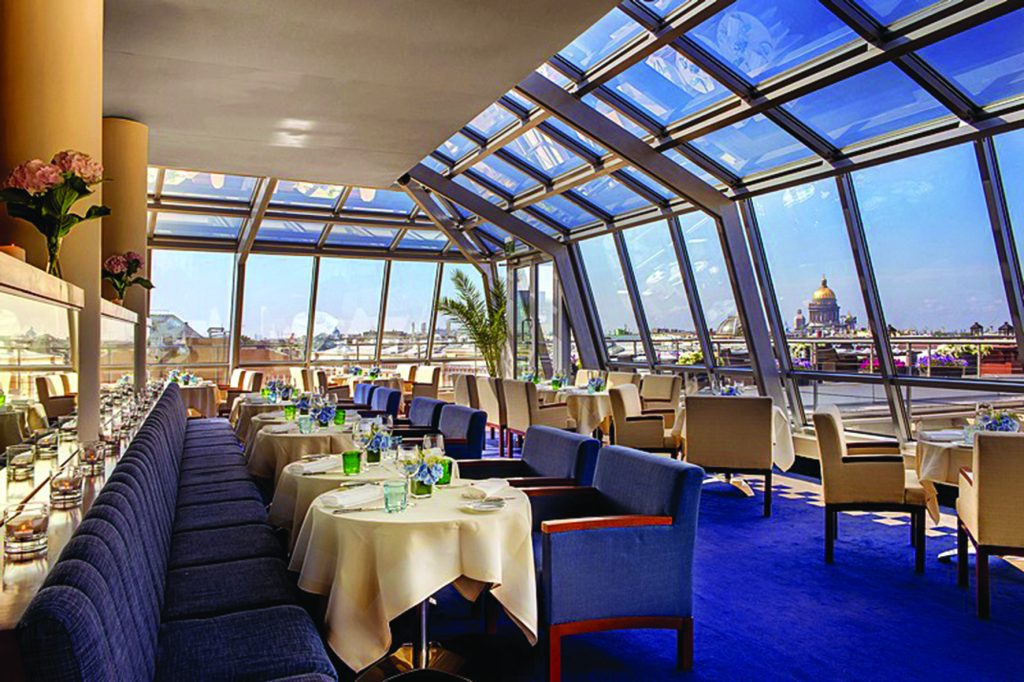 ST PETERSBURG – RUSSIA
The travel guide for exploring the
ecstatic beauty of ST PETERSBURG.