January saw Concrete in Alserkal Avenue, Dubai, host a five-day
Hermès Carré Club

event in which audiences were encouraged to discover partners of the house through interactive Installations. For the Dubai iteration, among the participants was long-time collaborator Gianpaolo Pagni, who used his iconic stamps to draw on the silk scarves, helping to enhance the story and archives of Hermès
---
"Hermes Carré Club offers an opportunity to meet and talk to the artists, both long-standing partners of the house and new talents," explained Plerre-Alexis Dumas, artistic director of Hermès. "Convivial and immersive, the event is celebratory and surprising, with the simple premise of sharing, which is a very important notion for us."
The Hermès silk square scarf made its debut in 1937 with the Jeu des Omnibus et Dames blanches, which quickly became popular due to its blend of storytelling, art and craftsmanship. In his work with Hermès, Pagni revisits such old designs, including Ex Libris by Hugo Grygkar and Astrologie by Françoise Faconnet, reinventing their stories through his stamps. He has been working with stamps for more than two decades, although almost exclusively on paper. When asked to describe how he finds working with silk, he replied that "It's very seductive to stamp on silk. I had to adapt and find the right inks for this process as, unlike a canvas, it keeps an extreme lightness.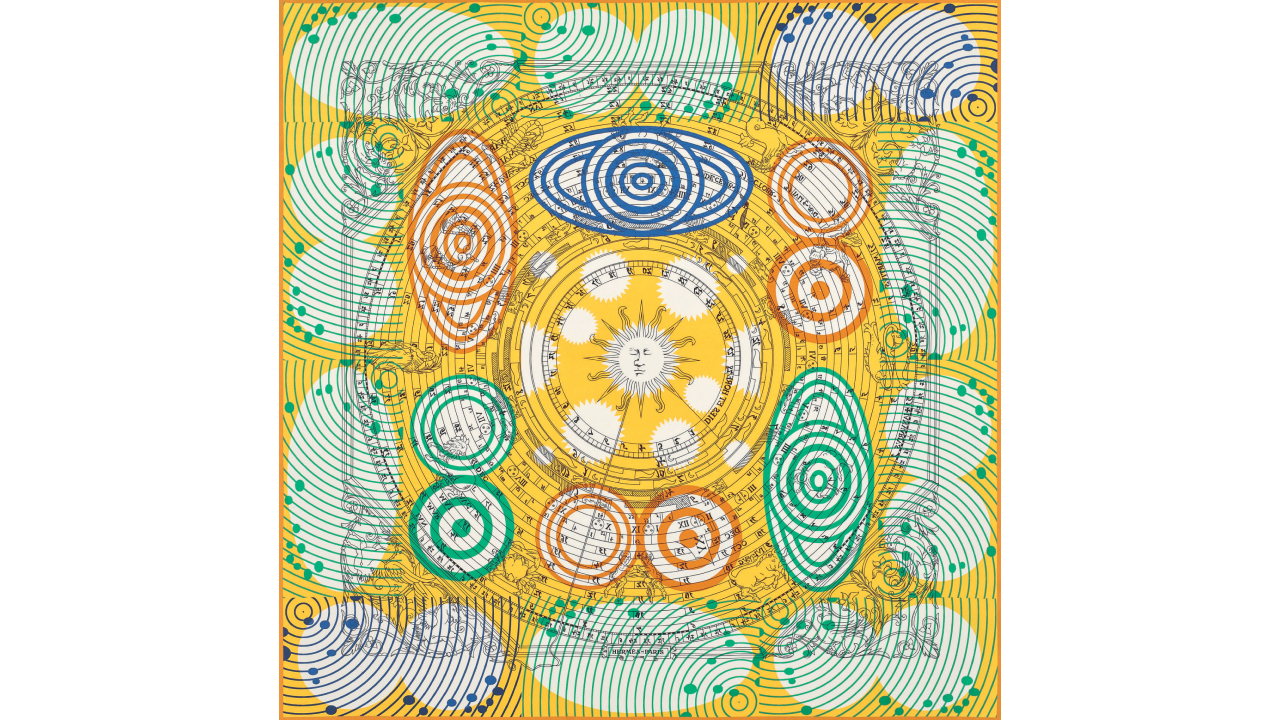 Pagni has collaborated with Hermès since 2011, when he created Tamponnable, his first carré in which he collected elements of tamponnable (stampable) objects found on the street, at home or in friends' houses, such as lighters, cassette tapes and buttons. Each object was then numbered and indexed to create an Inventory and travel diary.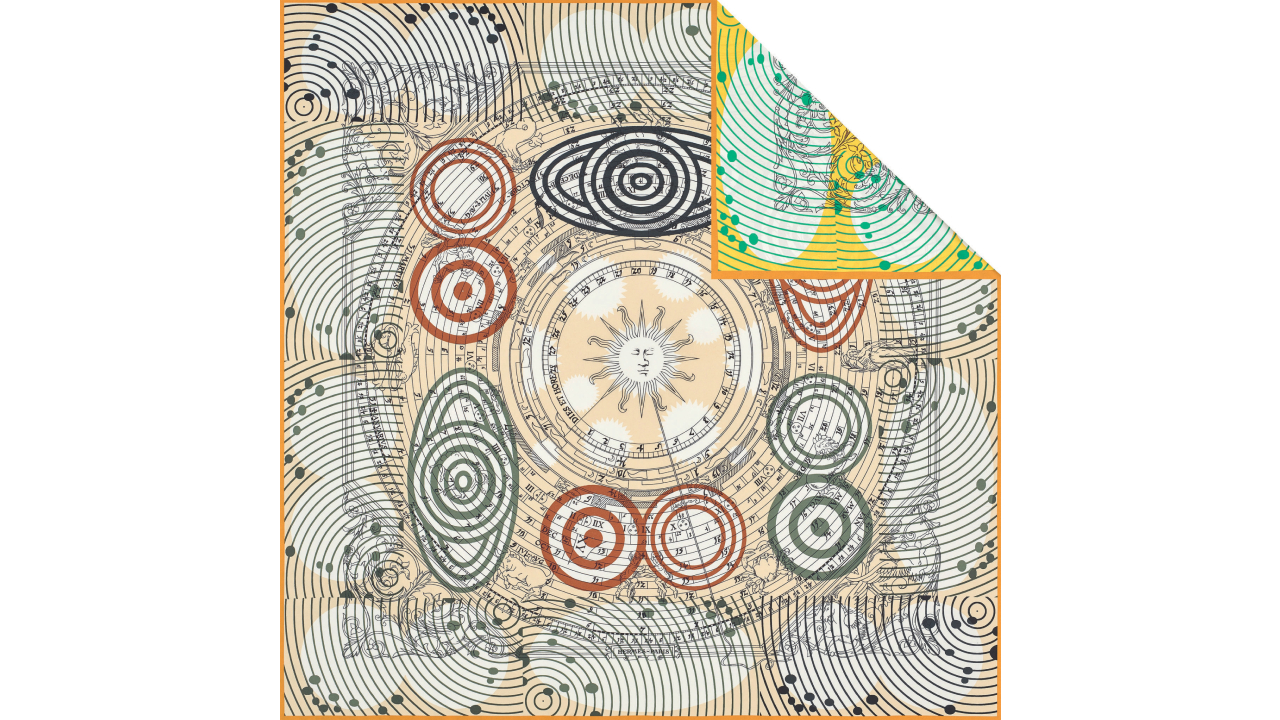 "In my work, the idea of memory, strata and confrontation between the past and present is always important", explained Pagni. "I create a new story, a reinterpretation through color, shapes, materials and patterns. As for his first collection with Hermès, "I wanted to apply this approach on a larger scale, such as within the company. So, I spent several days in the Hermès workshops in order to collect all kinds of footprints from different objects and also from the tools of the craftsmen."
Since his first partnership with the house, Pagni has worked closely with the brand and performed his 'stamp drawings around the world. "When Hermès asked me to participate in the Hermes Carré Club events, I suggested that we perform the drawings directly onto silk. The first performance was in Toronto in 2018, then came Singapore, Hangzhou, Milan and Paris". Now for the first time in Dubai, visitors were able to see how Pagni's stamps are used to enhance and celebrate the medium and beauty of silk and how, in turn, it is through the silk that Pagni's designs come alive in a creative dialogue between material and designer.