Fotografiska
The perfect place to begin any tour of Stockholm is at Fotografiska, a center for contemporary photography in the trendy district of Södermalm. It opened in May 2010 and is housed within a former customs house dating back to 1906 with commanding views over the water to Gamla Stan and Djurgården. Fotografiska has quickly established itself as one of the best-known meeting places for photography, having hosted collections by Annie Leibovitz, David LaChapelle and Nick Brandt, among others. But it's not all about photography; the top floor is home to a bar and restaurant – the latter having recently won the prestigious Gold Dragon Award.
www.fotografiska.eu
Tel: +46 850900500
Stadsgårdshamnen 22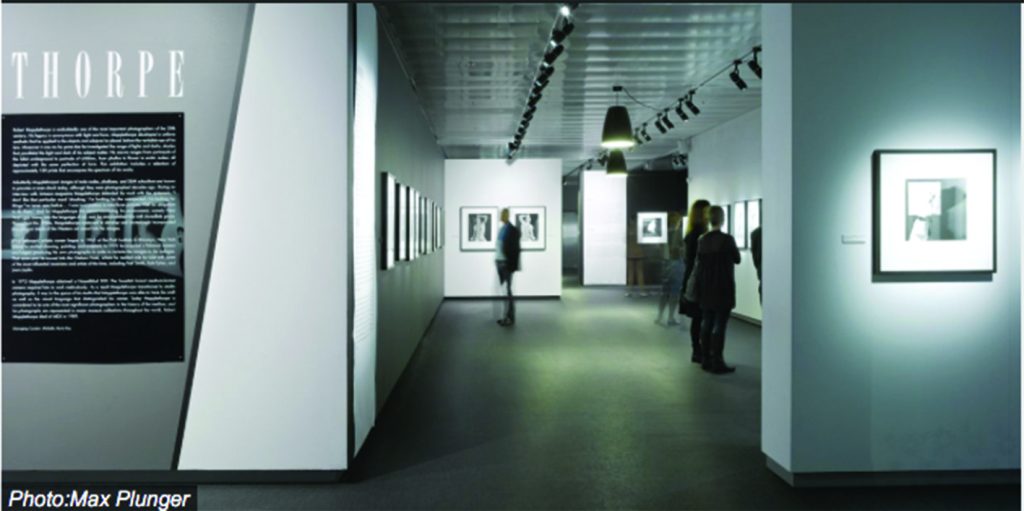 Kulturhuset Stadsteatern
The house of culture on Sergels torg is in the heart of Stockholm's political and commercial centre and was created with the vision of accommodating all art forms. The glass façade creates a welcoming window for the public in the very active outside to step inside and participate in the Stockholm arts movement. It is a publicly funded cultural institution and active in the fields of art and design, debate, film, theatre, dance and literature. There are around six art, design and fashion exhibitions annually, featuring both themes and individual exhibitors. Patti Smith has recently exhibited her photography, and there have been other exhibitions on Ways of Moving Forward, Access and Embodied: ongoing craft in the borderland.
www.kulturhusetstadsteatern.se
Tel: +46 850620200
Sergels torg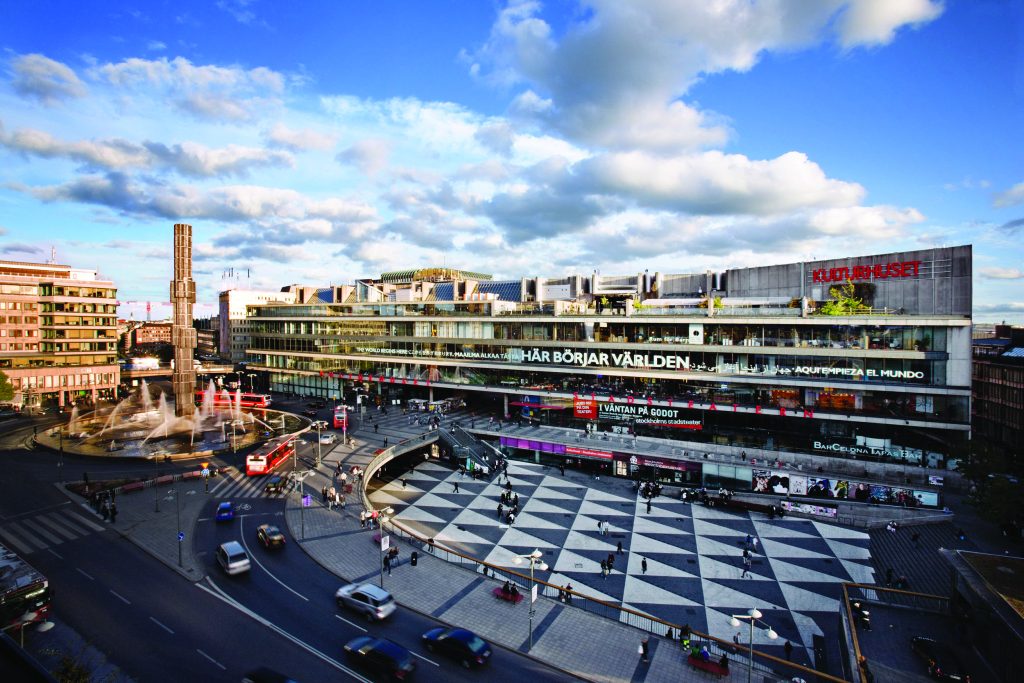 Nordiska Museet
With exhibitions about life, work, trends and traditions in Sweden from the 16th century to the present day, Nordiska is a great starting point for understanding Swedish institutions and ways of life. Founded in 1873 by Artur Hazelius, it is the country's largest museum of cultural history and hosts over one and a half million exhibits in a magnificent cathedralesque building on Djurgården. There are regular exhibitions on Swedish folk art, the evolution of interior design and the power of fashion, and the museum is regularly lauded as a place where memories and innovations exist side by side in a creative and stimulating way.
www.nordiskamuseet.se
Tel: +46 851954600
Djurgårdsvägen 6-16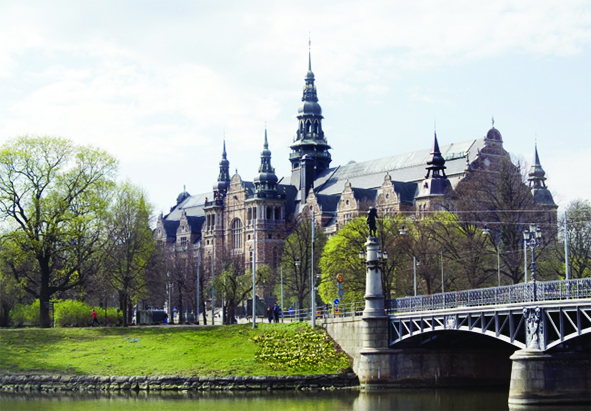 Artipelag
The name Artipelag is a combination of Art, Activities and Archipelago, but this is not all that is on offer at this centre, the brainchild of Björn Jakobson, founder of the well-known company BabyBjörn. The location was chosen to be close enough to Stockholm but to have everything that characterises the Swedish archipelago – clean, fresh air, sparkling water, rocks and cliffs, beaches, and an abundance of plant and animal life. The art hall, opened in 2012, was designed by the architect Johan Nyrén to meld with the surrounding landscape. Exhibitions often take on a thematic nature: Here/Now, No man is an island and Earth matters, featuring a wide range of national and international artists.
www.artipelag.se
Tel: +46 857013000
Artipelagstigen 1, Gustavsberg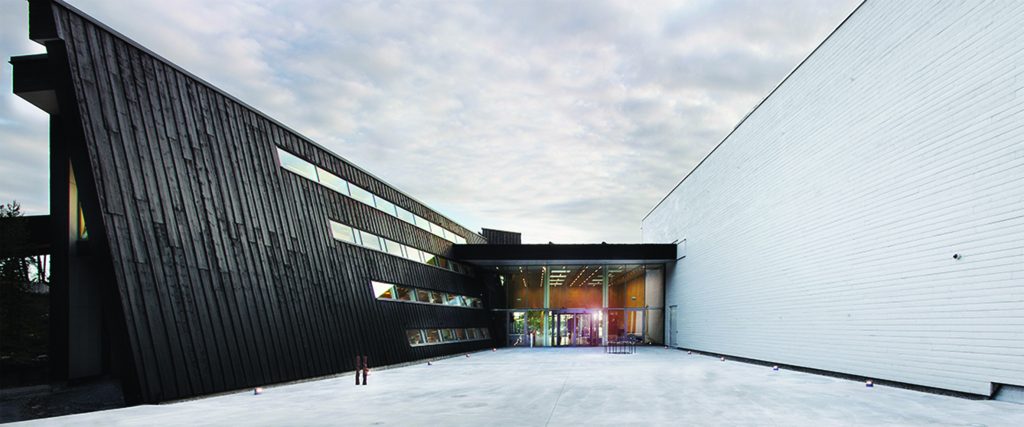 Moderna Museet
Perched on Skeppsholmen island, the walk alone to this museum provides beautiful views towards Djurgården and Strandvägen. In a building designed by Spanish architect Rafael Moneo (and finished in 1998), visitors can experience one of Europe's finest collections of Modern art, featuring permanent exhibitions by artists including Picasso, Popova, Dalí and Matisse. Alongside these 20th-century classics the museum also hosts numerous temporary exhibitions, recently including Georg Baselitz and Thomas Schütte.
www.modernamuseet.se
Tel: +46 852023500
Exercisplan 2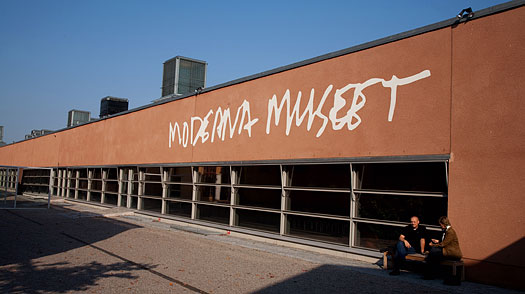 Millesgården
Built in 1908, this enchanting house, sculpture garden and museum was home to Carl Milles and his wife Olga before they donated the property to the Swedish community in 1936. Described as "an oasis just 20 minutes from downtown Stockholm", what makes Millesgarden so unique is the diversity of the whole experience. Besides the backstage of terraces, fountains and stairways, there is also an array of carefully chiselled classical columns and sculptures depicting scenes from Greek and Roman mythology. The artist's home offers an insight into Carl and Olga's craft and the exhibition hall building has recently hosted such diverse practitioners as Josef Frank, Tove Jansson and Man Ray.
www.millesgarden.se
Tel: +46 84467590
Herserudsvägen 32, Lidingö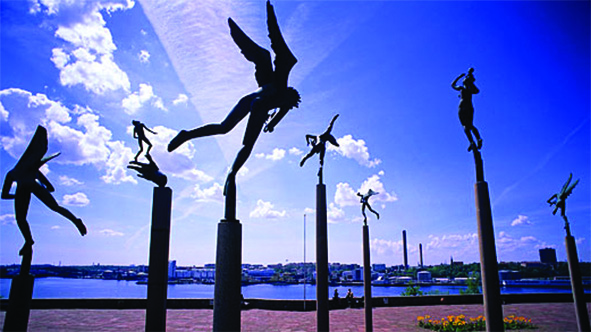 Magasin III Museum & Foundation for Contemporary Art
The museum's location in a former warehouse in Frihamnen (the former Free Port of Stockholm) is highly appropriate given its international outlook. Initially the brainchild of David Neuman and Robert Weil, Magasin III was founded in 1987, drawing significant inspiration from the USA at a time when the New York City art scene was a strong cultural influence. The founders wanted to create an alternative platform for contemporary visual art in Stockholm, bringing the international art scene – quite literally – to Sweden's shores. The ambition was grand, and the curators continue to seek out artists that make us reconsider how we think about art and the world.
www.magasin3.com
Tel: +46 854568040
Frihamnen, Frihamnsgatan 28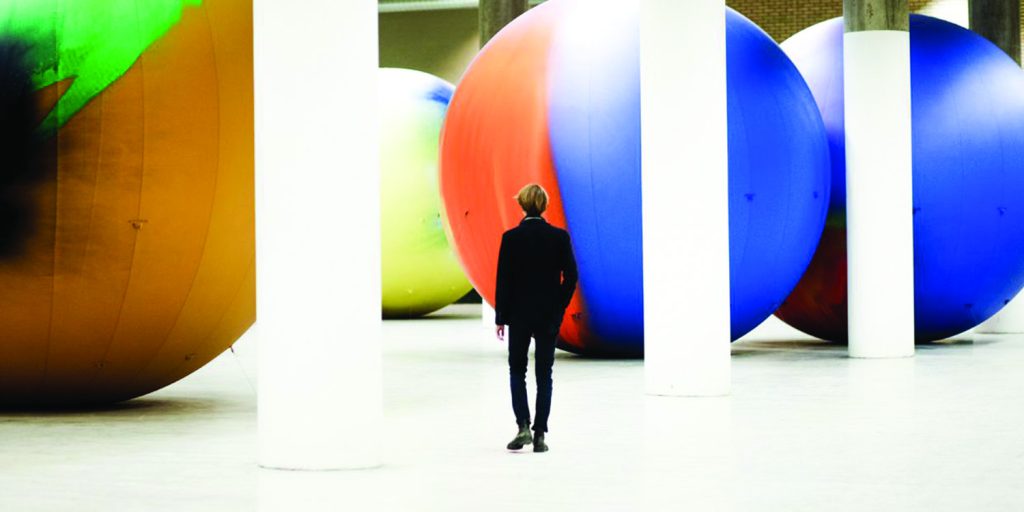 Sven-Harry's konstmuseum
Sven-Harry Karlsson is a Swedish property developer and art collector who opened this art museum in 2011 to enable everyone "to enjoy my art the way I do." In a building with an enticing golden façade overlooking Vasaparken in the middle of Stockholm sits 400 square metres of gallery space set over three large halls with rotating exhibitions. The highlight of any visit, however, is usually a tour of a replica of SvenHarry's former home on Lidingö, an 18th-century Italian Renaissance-inspired mansion. In the words of Sven-Harry himself, "It all goes together, carpets, furniture, the room and the art – it's a totality, and that is how it should be shown."
www.sven-harrys.se
Tel: +46 851160060
Eastmansvägen 10-12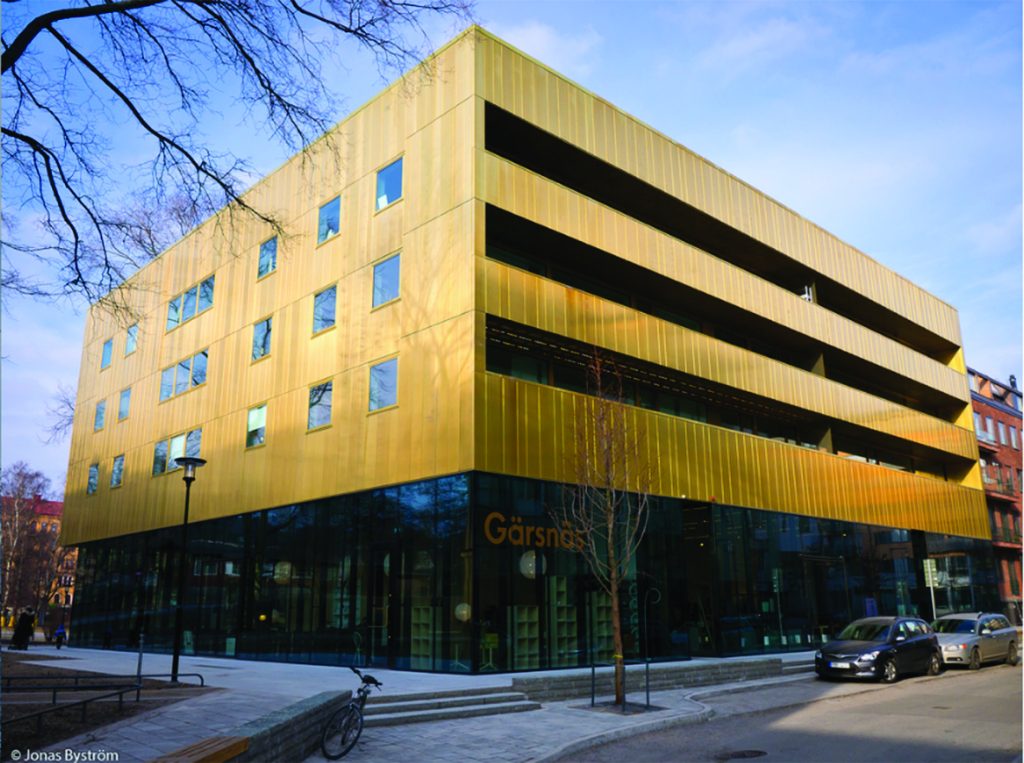 Färgfabriken
Based in a factory building dating from 1889 in a now largely post-industrial area of Liljeholmen, this art venue has served as a platform for contemporary cultural expressions ever since it was founded in 1995. With the emphasis on art, architecture and urban planning, Färgfabriken seeks to be a catalyst through which we can explore and try to understand the complexities of our constantly changing world. One of the most striking characteristics of the building is the large main hall, where exposed pillars and a strippedback factory interior hold the central exhibition space, providing a seamless intimacy between the exhibitions and the architecture.
www.fargfabriken.se
Tel: +46 86450707
Lövholmsbrinken 1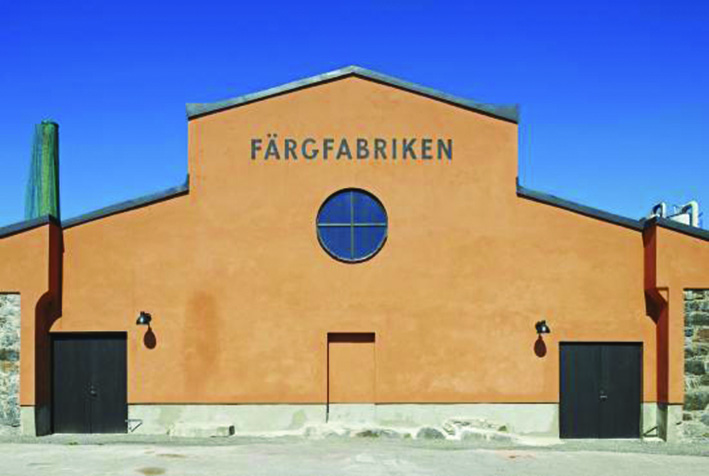 Bonniers Konsthall
Usefully located just a short walk from Central Station, Bonniers Konsthall is nestled between Torsgatan and the railway line. The building follows the natural curvature of the road, resulting in a free-flowing glass structure in the shape of a flatiron. The Bonnier family has been supporting culture and art for more than two centuries, and this gallery – opened in 2006 – traces its history back to the Maria Bonnier Dahlin Foundation, which was founded by Jeanette Bonnier in 1985 in memory of her daughter. Bonniers Konsthall aims to generate a dialogue with a wide public by exhibiting the latest art by a range of emerging and more established artists, both from within Sweden and all over the world.
www.bonnierskonsthall.se
Tel: +46 87364248
Torsgatan 19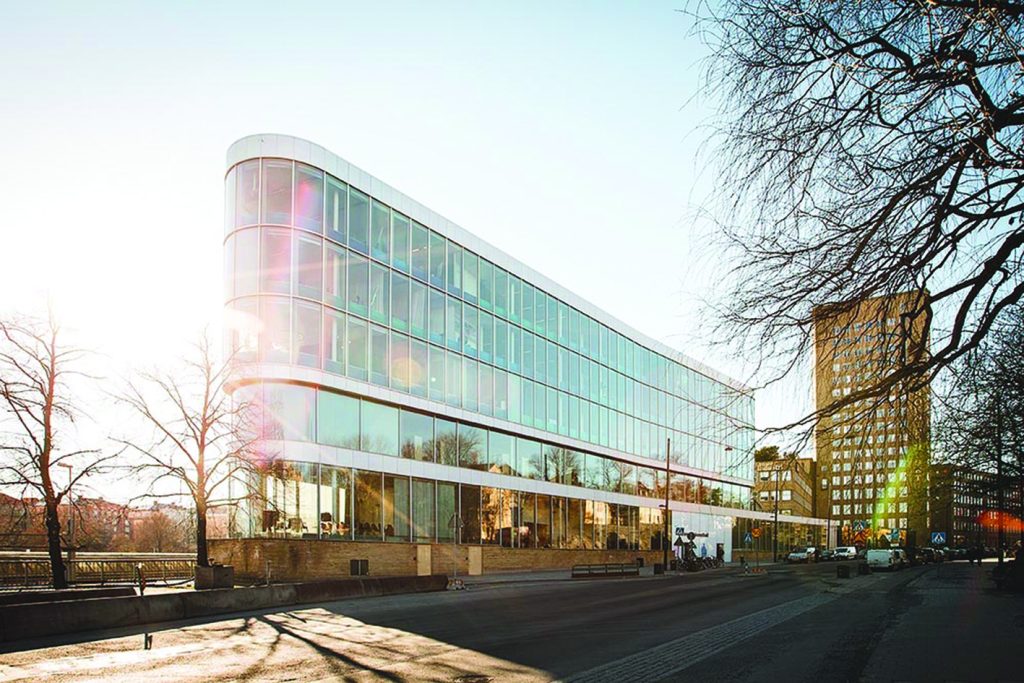 Thielska Galleriet
For one of the best insights into Nordic art from the late 19th and early 20th centuries, one should make a beeline for this gallery set in the walled grounds at Blockhusudden on Djurgården. The building was originally the private residence of the banker and art patron Ernest Thiel (1859–1947), who commissioned the well-known Swedish architect, Ferdinand Boberg, to oversee construction. After completion in 1907, the building remained Thiel's home until 1924 and has remained largely unaltered ever since. In rooms that are planned in accordance with Thiel's meticulous demands for dimensions and light requirements, one can explore the work of painters including Edvard Munch, Carl Larsson, Bruno Liljefors and Anders Zorn, among others.
www.thielska-galleriet.se
Tel: +46 86625884
Sjötullsbacken 8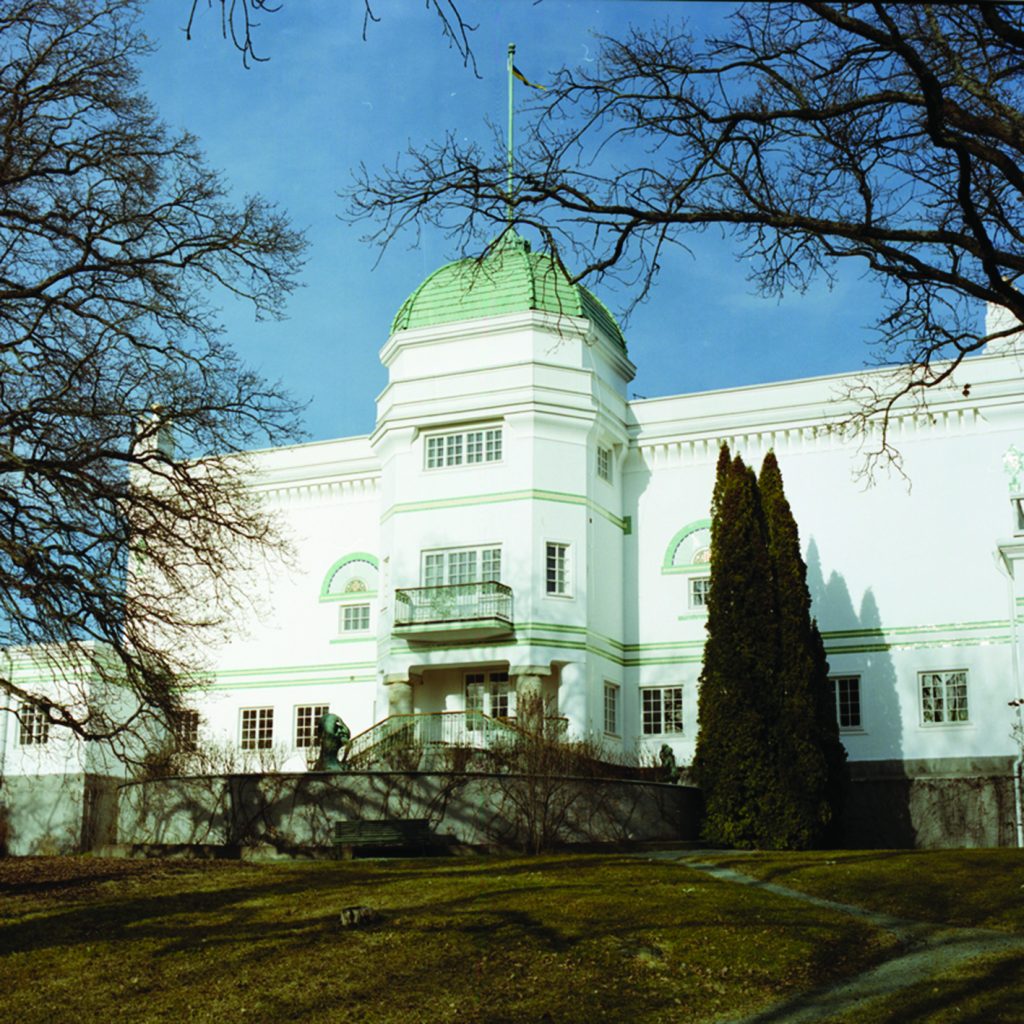 Prince Eugen's Waldemarsudde
Close to the Thielska Galleriet is another renowned collection of early 20th-century Nordic art. It was once the home of Prince Eugene (1865–1947), who had the mansion completed in 1905, and it includes an extensive garden and parkland, peppered with sculptures, including some by Carl Milles. The upper floors of the mansion and the gallery building show work from the prince's collection, as well as temporary exhibitions, while the mansion's ground floor is an intriguing window into the prince's life, with reception rooms preserved as they were in his day. Prince Eugene was a trained landscape painter, and this genre remains the dominant motif in the collection.
www.waldemarsudde.se
Tel: +46 854583700
Prins Eugens Väg 6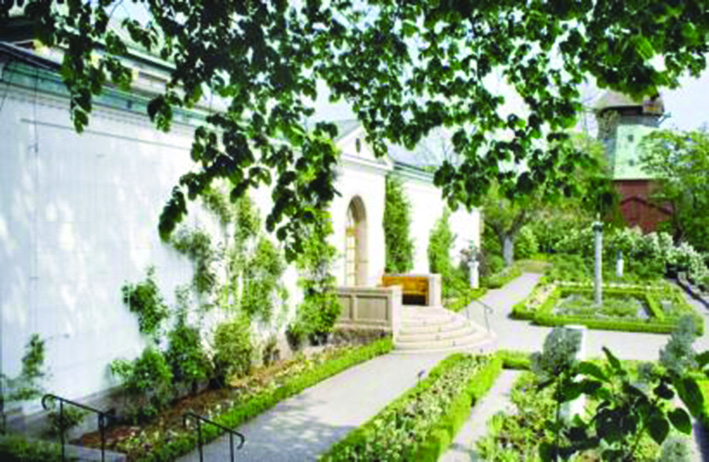 Karin Mamma Andersson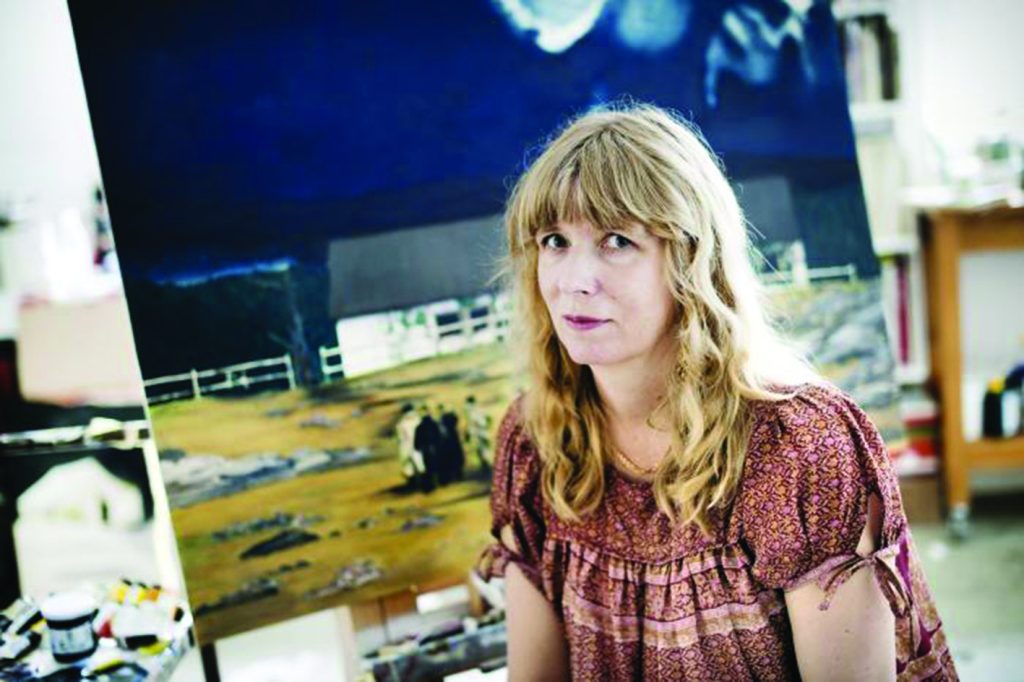 With an artistic plot influenced by fables and myths, Karin Mamma Andersson's style reflects a Nordic flair that tells a story but doesn't reveal everything, depicting scenes of landscapes, interiors and relationships. With frequent reference to both film and theatre, Andersson's work is imbued with plenty of drama. She was born in 1962 in the far north of Sweden, studying at the Royal University College of Fine Arts in Stockholm from 1986 to 1993 and remaining in the capital ever since. In 2006, she won the Carnegie Art Award, a prestigious prize for Nordic Contemporary painting.
Cecilia Edefalk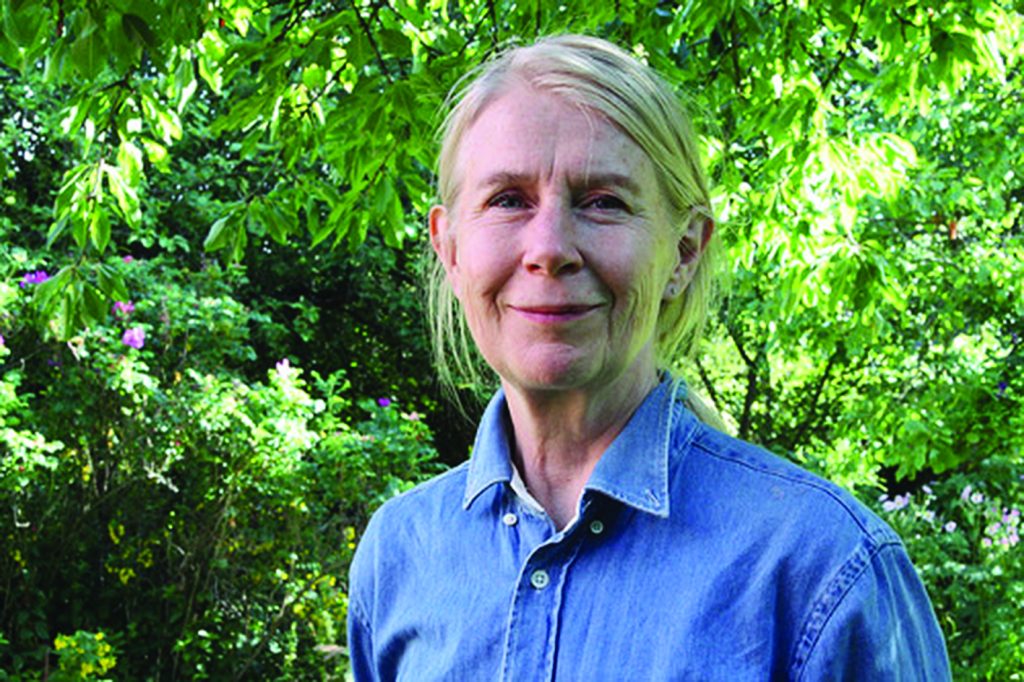 First coming to international prominence with her 1990 Stockholm exhibition, Another Movement, Edefalk experiments with light and provokes existential questions in her work. She reflects the strong relationship that northern Europeans have with light, and how dramatically different it can be throughout the year. Her paintings are often presented in a series, using repetition to mimic, distort and amplify the piece as a whole. By emphasising variable aspects of spatiality and playing with the gaze of the viewer, her work drills down on questions of perspective, time and memory. Her work is of prescient relevance, exposing how, in a time of an abundance of photographs, we cannot take what we see at face value.
Ola Billgren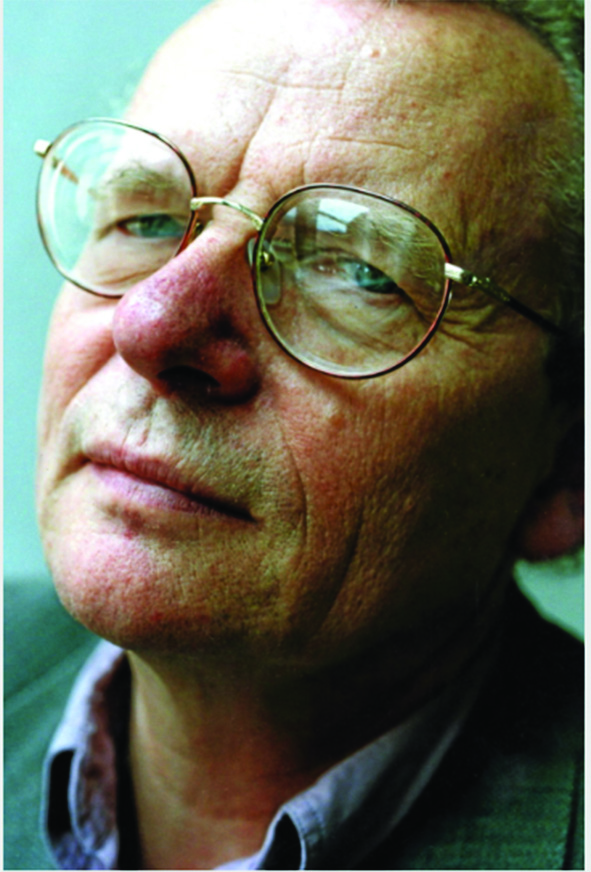 Entirely self-taught (and not to be confused with Ernst Billgren), Ola Billgren is perhaps best-known for his distinctive realist paintings from the 1960s and early 70s, which are littered with art historical and literary references, and were a reaction to pervasive abstract modernism. He crafted a very direct style, albeit eerily enigmatic, leaving the viewer to interpret the situation. However, his style changed quite dramatically over time: by the mid 1970s he was deconstructing the conventions of romantic painting in his paintings of traditional landscapes, evolving into an examination of "repressed figuration", through which he requires an active participation from the viewer.
Malmstenbutiken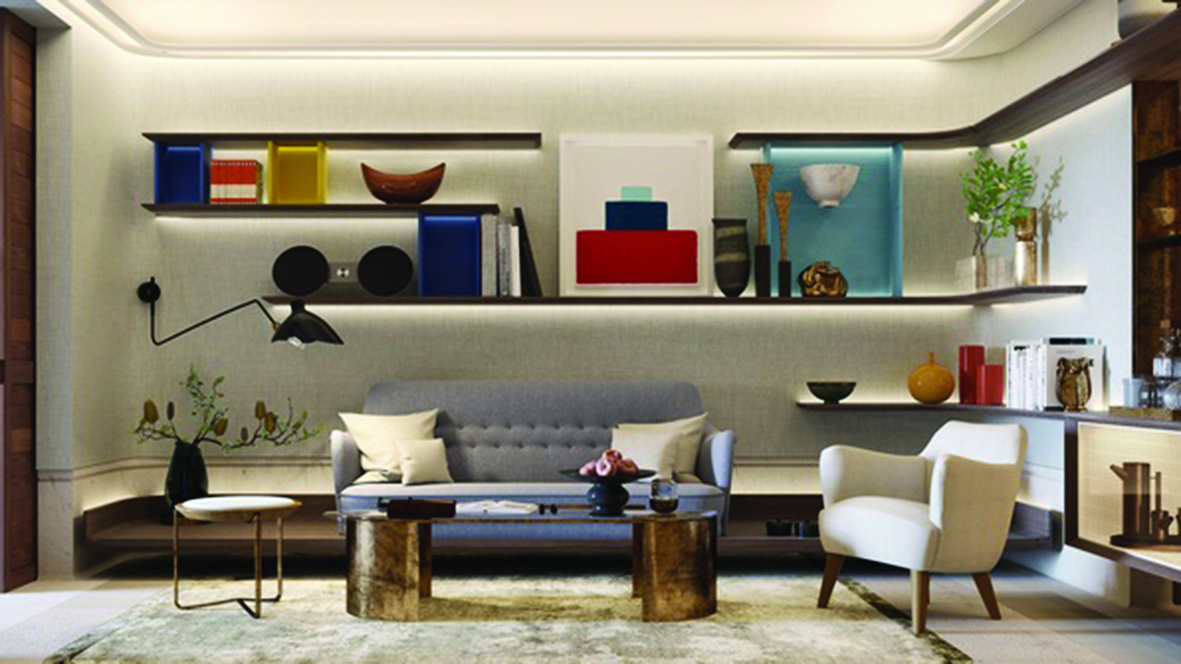 Originally opened in 1940, Malmstenbutiken was the outlet for the furniture designer Carl Malmsten. His ideas are just as relevant today, advocating for design based on local ingredients and traditions, craftsmanship, and on ensuring that the products are available to a wide audience. Malmsten took his cue from nature as a main source of inspiration, resulting in furniture which has a timeless quality, rooted in classic Nordic design. He was a vocal opponent of functionalism, which he said debased the traditional role of the home as an intimate place for gathering and repose.
www.malmsten.se
Tel: +46 8233380
Strandvägen 5B
Konsthantverkarna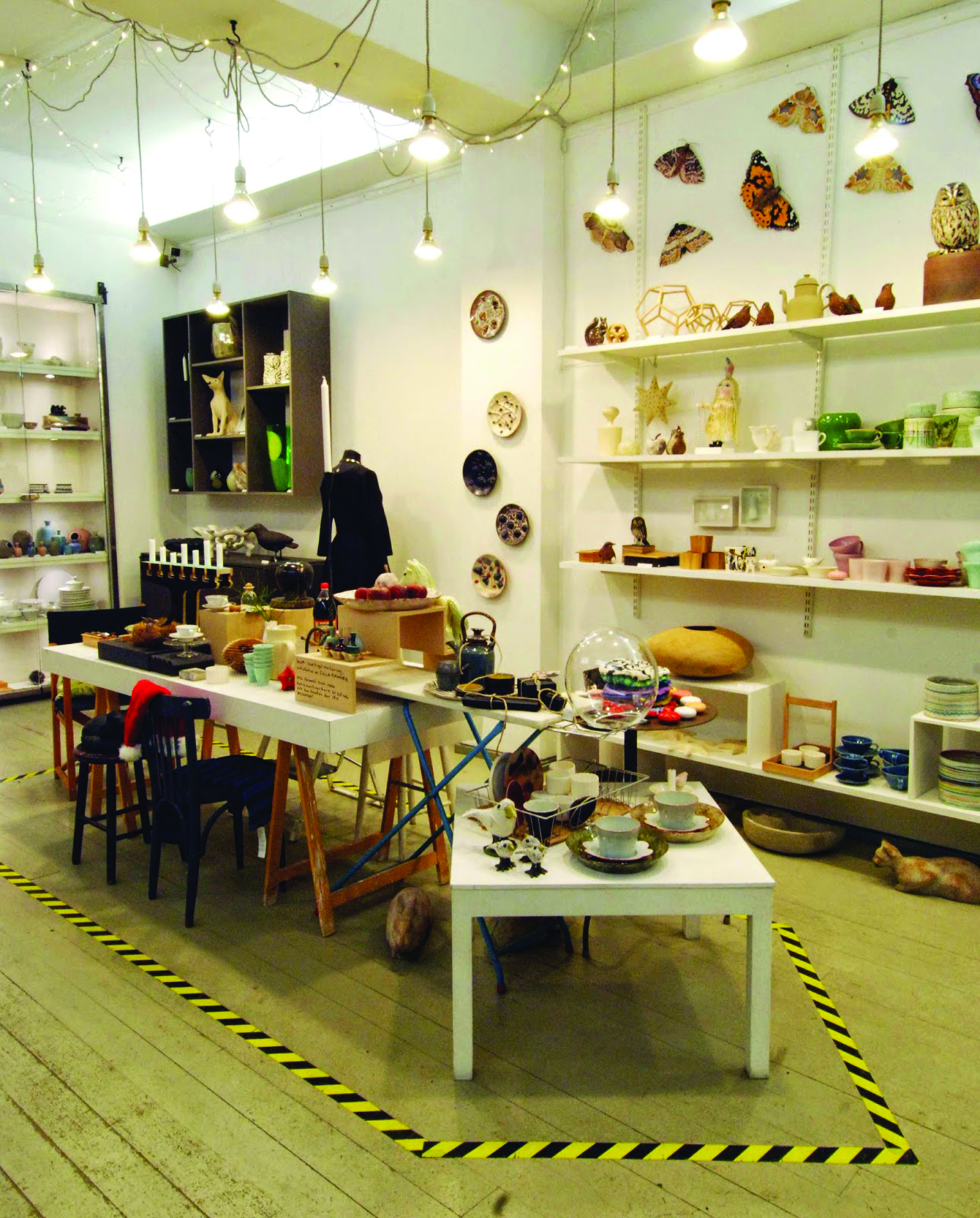 Both a design store and gallery, the aim of Konsthantverkarna is to be a focal point for arts and crafts. Founded in 1951, the aim of this oldest crafts association in the city is to present a reflection of its members (currently 93) projects, passions and desire to explore. The store, located just to the south of Gamla Stan at Slussen, offers contemporary crafts in a range of materials: concrete, glass, ceramics, metal, textile and wood. The gallery invites exhibitors from Sweden and abroad, displaying this full range of material, combining age-old techniques with newly researched production methods.
Svenkst Tenn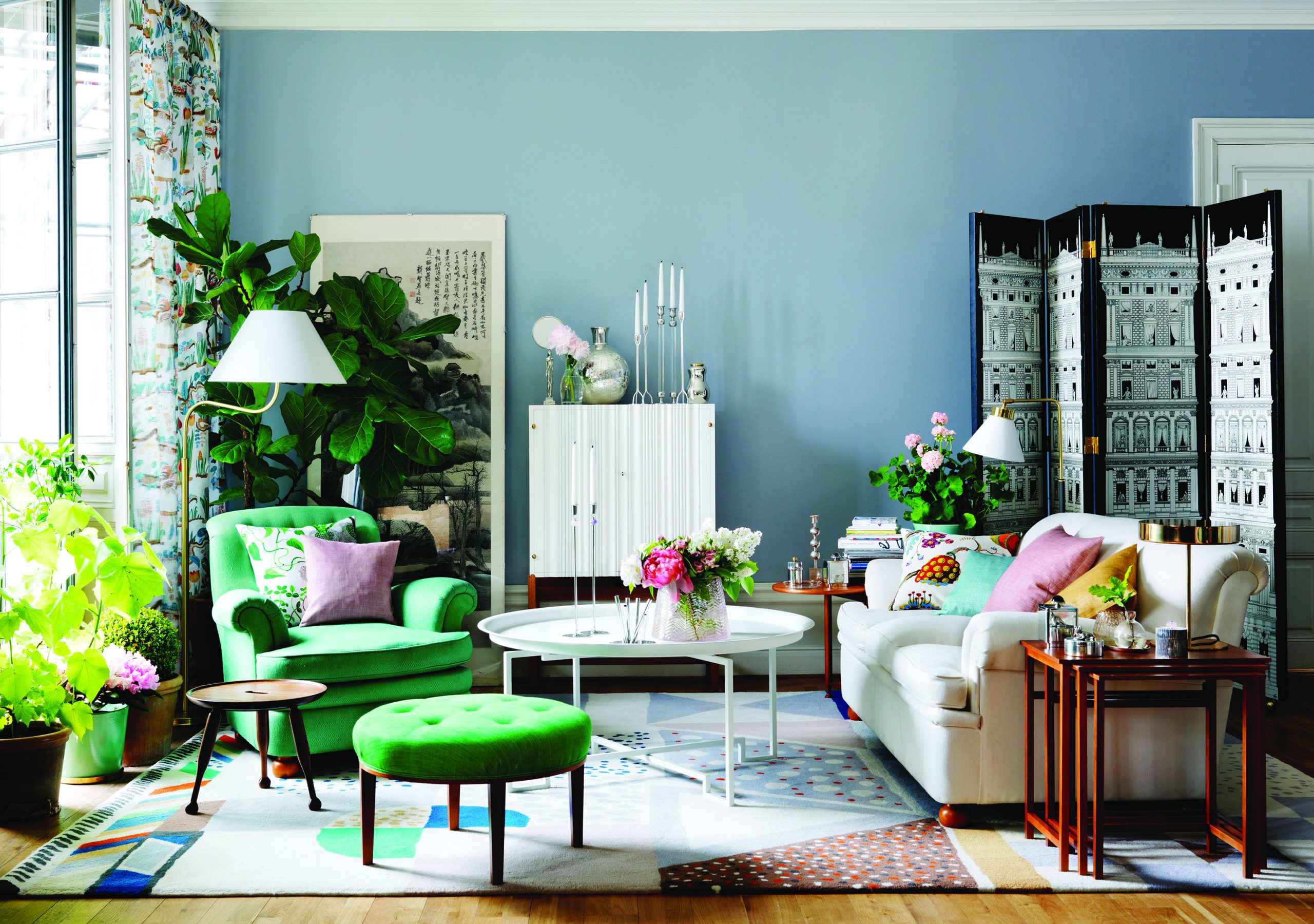 One of the most recognizable design brands in Sweden, Svenkst Tenn was founded in 1924 by Estrid Ericson, a 30-year-old art teacher. Ten years later, she offered Josef Frank, who was fleeing Nazism, a safe haven and a creative canvas. The duo created one of the most defining design brands in Sweden, developing a timeless interior design range that is instantly acknowledged as elegant, sophisticated and of the highest quality. The flagship store commands a position in one of the most attractive areas of the city – overlooking the water on Strandvägen.
Galleri Blås & Knåda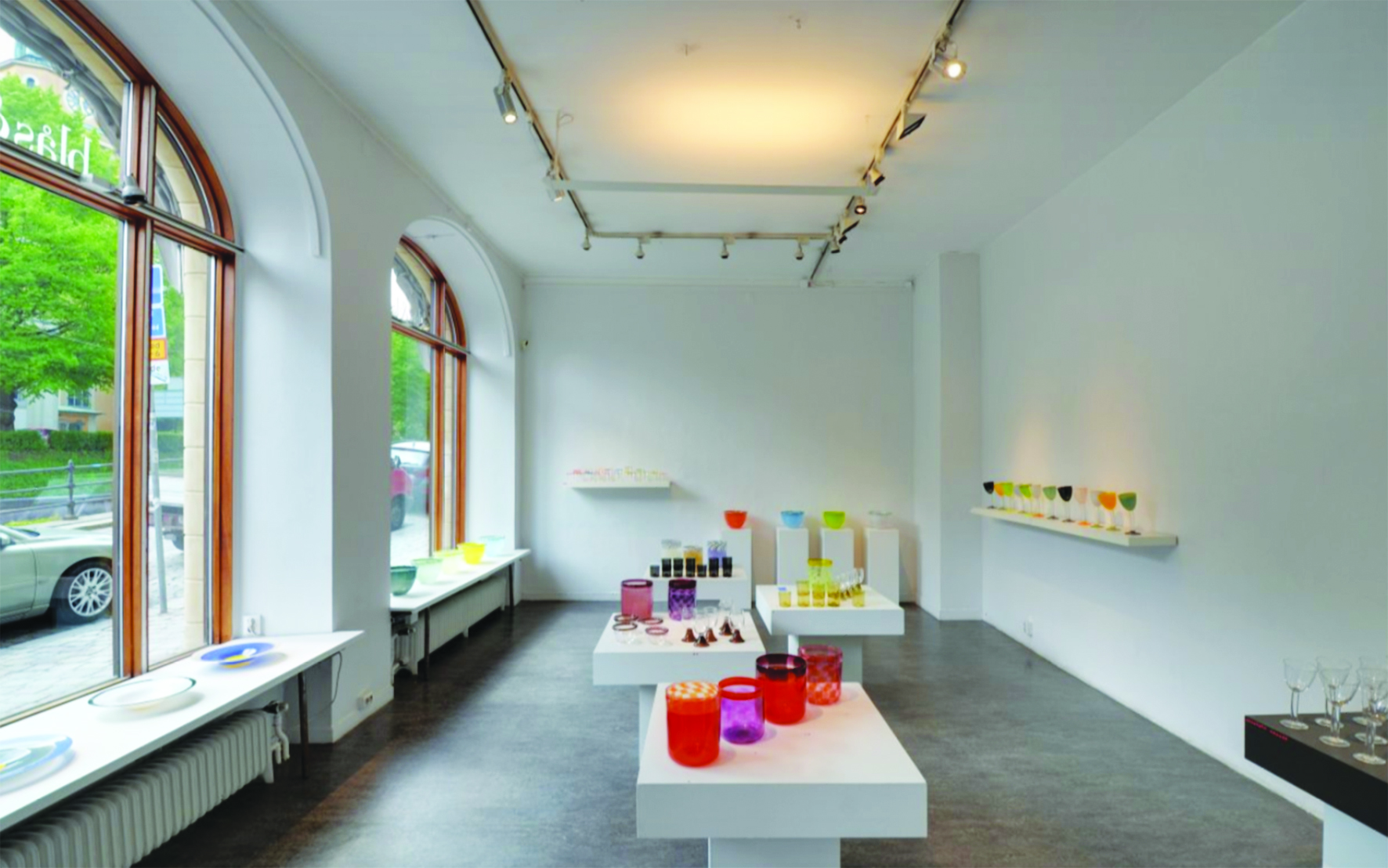 Located in the historically working-class district of Södermalm, Blås & Knåda grew out of the collective spirit of the seventies with a handful of young potters and glass artists who decided to acquire a common sales area to enable them to sell without intermediaries. It quickly became an important meeting place of designers in handicraft circles, and it is now one of the most important centers for contemporary arts and crafts, fusing together past, present and future in the designs. Since its foundation in 1975, the gallery has taught and spread awareness of modern glass and ceramics and can now claim to have one of the largest selections of Swedish studio pottery and studio glass.
www.blasknada.com
Tel: +46 86427767
Hornsgatan 26
Restaurant Pelikan
If it's rustic Swedish cuisine in a relaxed, beer hall atmosphere that you're after, then look no further than Pelikan. Located in what has become known as the SoFo neighborhood (the blocks south of Folkungagatan) on Södermalm, it has been serving food for over 110 years. Beneath the high ceiling vaults and in front of the arched window, punters can tuck into traditional Swedish fare of Baltic herring, meatballs and boiled knuckle of pork, all to be chased down by fresh fruit pie. One of the best parts of the whole experience is that you don't have to book. The Big Hall has 135 seats at 45 tables, but if you do have to wait, you can get started at the cosy bar in the adjacent room.
www.pelikan.se
Tel: +46 855609090
Blekingegatan 40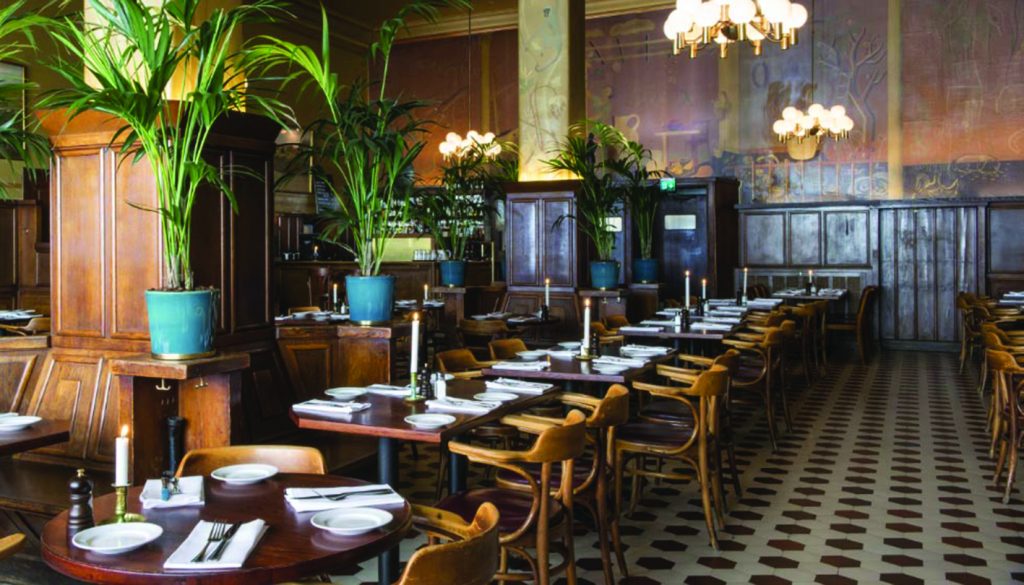 Djuret
The name of this restaurant means "The Animal", providing a sustainable approach to managing meat by serving only one type of animal here at any given time (usually a two-to six-week period). Branding itself as "a green eatery", every part of the animal is used. The meat is then paired with the best vegetables of the season in an innovative menu, together with one of the 15,000 bottles of wine from the cellar – which, by the way, is one of Sweden's largest. Visit the website to see what meat is currently being served.
www.djuret.se
Tel: +46 850640084
Lilla Nygatan 5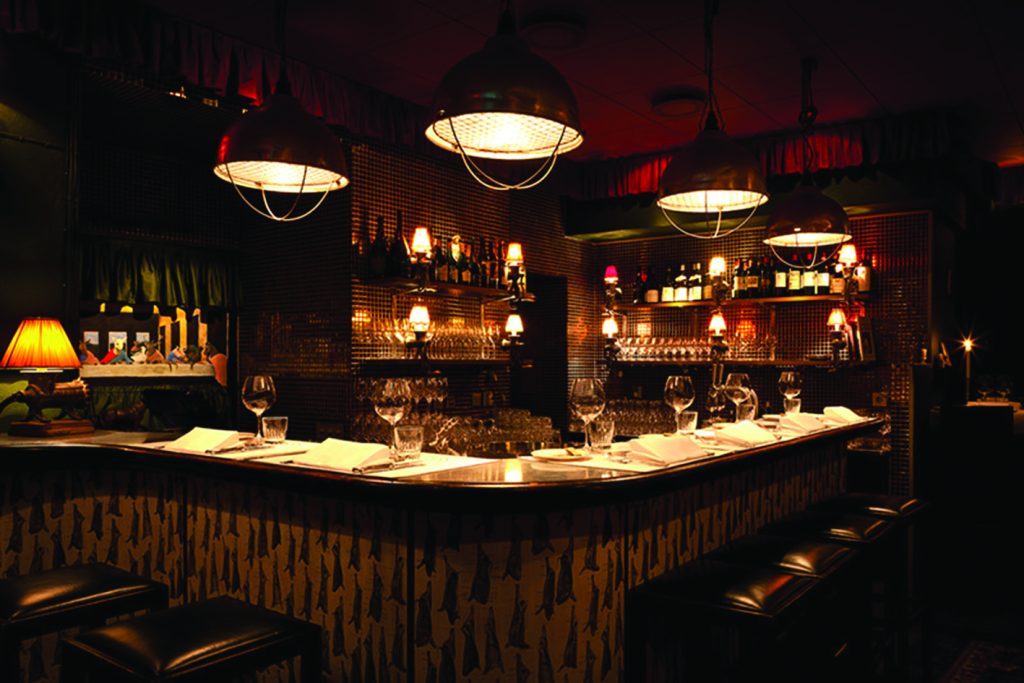 Lilla Ego
Providing a relaxed atmosphere in the Vasastan area of the city, Lilla Ego serves Scandinavian cuisine by award-winning chefs. It is an intimate environment with a waiting list for table bookings stretching now to three months. There are drop-in bar seats available, but be prepared to join an orderly queue at the weekends. Daniel Räms and Tom Sjöstedt are the chefs in the kitchen – and both of them have won the Swedish Chef of the Year Award. They opened the restaurant in 2013, and wanted to keep costs low, resulting in the raw brick walls and simple wooden tables that offer a very informal, unpretentious air.
www.lillaego.com
Tel: +46 8274455
Västmannagatan 69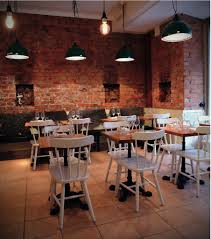 Oaxen Krog & Slip
After an afternoon exploring Djurgården, head over to Oaxen to sample some sensational Swedish fare. Oaxen is divided into "Krog", an internationally acclaimed fine dining experience, and "Slip", a more casual bistro. Both restaurants put a heavy emphasis on sustainability in everything they do; not just with the food, but also with the building and its furnishings. To this end, the wish of the owners is to provide a genuinely holistic experience. The building housing Oaxen is a refurbished shed at a boatyard on the island, with interior design inspired by marine industries. Heritage, and a respect for it, is a key part in the sustainability model.
www.oaxen.com
Tel: +46 855153105
Beckholmsvägen 26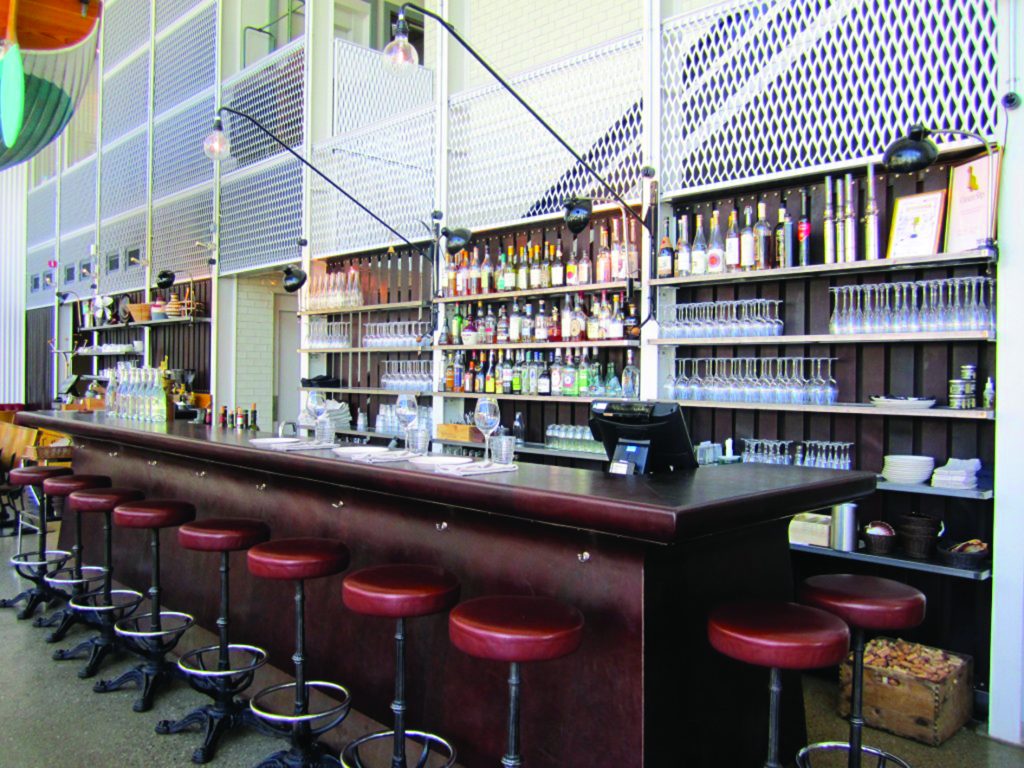 Miss Clara by Nobis
Originally built as a girl's school in 1910, Miss Clara – named after the school's most prominent headmistress, Clara Stromberg – is the latest addition from Sweden's Nobis Group. Under the careful direction of architect Gert Wingårdh, the delightful original staircase has been restored. The rooms maintain their heritage with interiors giving a sympathetic nod to the Art Nouveau movement in which the building was born, using Swedish materials, such as limestone, oak and natural leather, alongside the huge arched windows. A short walk from Central Station, a couple of minutes to the metro, and a setting against the attractive square of Adolf Fredriks kyrka, all make this the spot for a weekend of exploration.
www.missclarahotel.com
Tel: +46 84406700
Sveavägen 48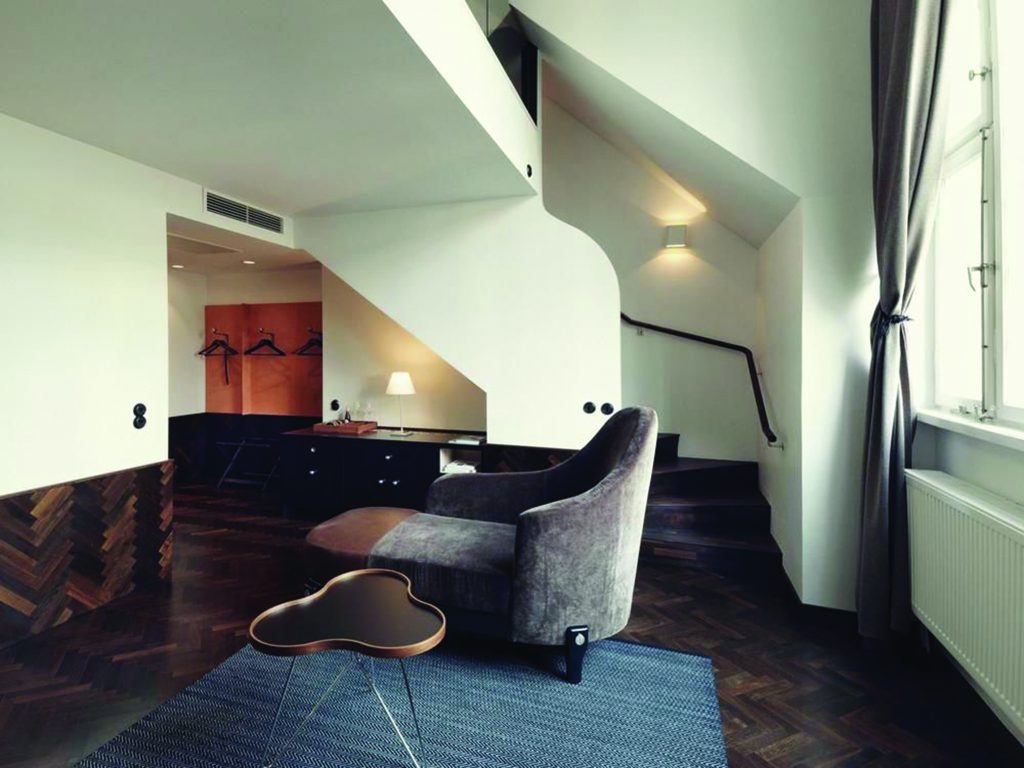 Ett Hem
Located in a peaceful, residential area of Stockholm – and with just twelve rooms – guests at Ett Hem can enjoy delicate, attentive service in this converted townhouse dating from 1910 and offering aesthetics imbued with Scandinavian design. The hotel prides itself in providing a bespoke experience, taking care of guests in every detail. Ett Hem translates to "A Home", so guests are invited to move about the house as they please, making the most of the beautifully designed reception rooms, as well the tranquil courtyard garden – a haven within the city.
www.etthem.se
Tel: + 46 8200590
Sköldungagatan 2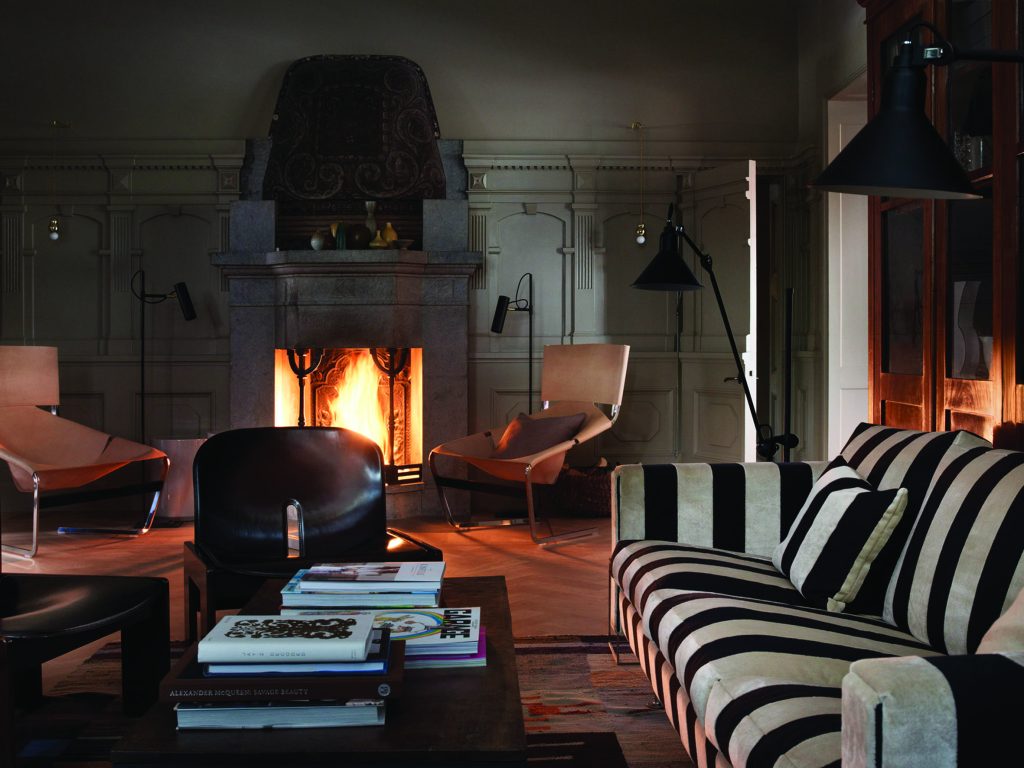 Hotel Rival
If you're wanting to stay near the bustling nightlife that Stockholm's Södermalm neighborhood offers, then Hotel Rival is the place for you. Located on the leafy Mariatorget, the hotel draws in locals with its attractive Art Deco-style cocktail bar and a theatre with seating for 700. The owner, Benny Andersson – better known as one of the members of ABBA – has infused the hotel with his own character, preserving the entertaining atmosphere of the 1937-built cinema and combining it with impeccable service. The hotel has become a Södermalm icon, and was the location for the Swedish premiere for the 2008 movie Mamma Mia.
www.rival.se
Tel: +46 854578900
Mariatorget 3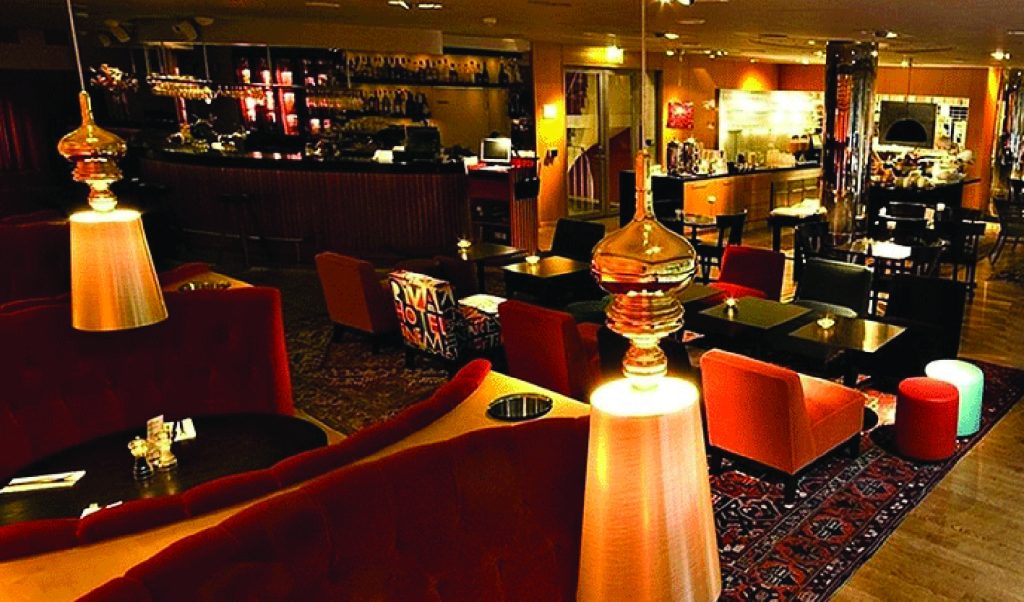 Hotel Diplomat
Set on Stockholm's waterfront, Hotel Diplomat is a deluxe hotel on Strandvägen, offering fantastic views of Nybroviken Bay in the most elegant neighborhood of the city. The building was completed in 1911 and is one of the great examples of Art Nouveau style on display in the city. It owes its name to the home it provided for many ambassadors, adding to the charm and intrigue of the 130-room palace.
www.diplomathotel.com
Tel: +46 84596800
Strandvägen 7C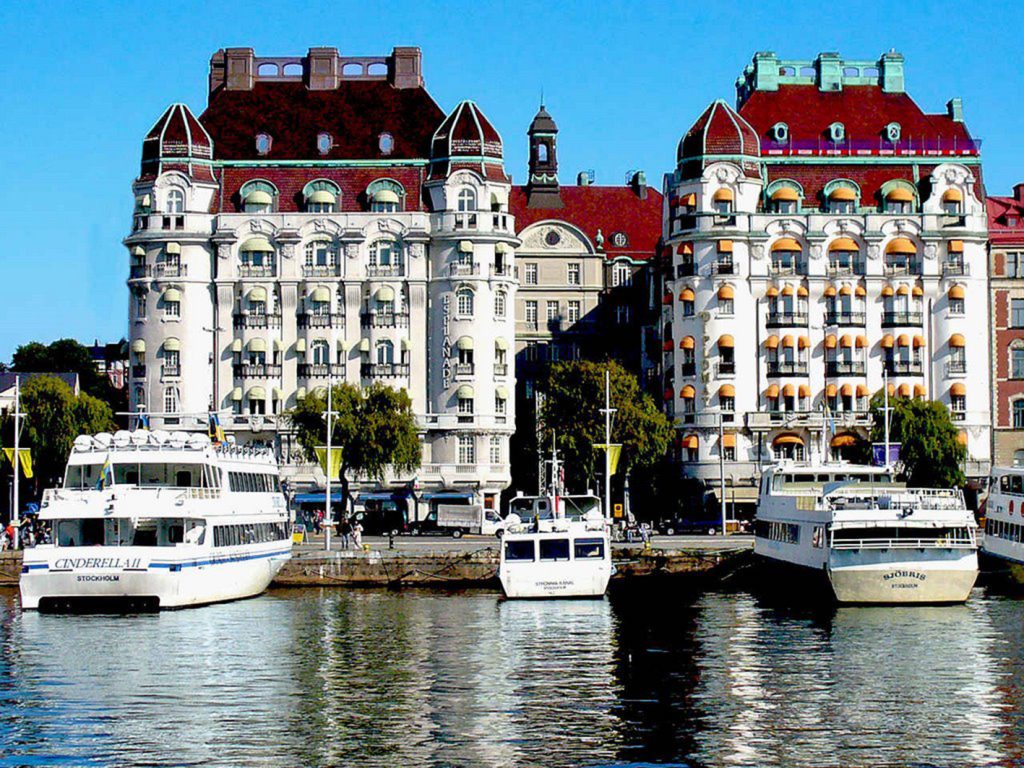 STOCKHOLM – SWEDEN
The travel guide for exploring the
ecstatic beauty of STOCKHOLM.